Australia is "closed"! Or as long as six months? !! Non-Australians, PR are forbidden to enter! Melbourne becomes "empty city", 5 major attractions are closed! Morrison puts words: Australians do not stock up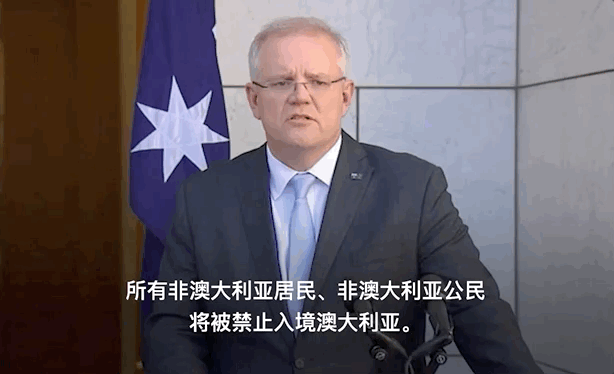 Australia "seals the country"!
The official implementation will begin at 9 tonight!
Australian Treasurer also warns Africa
Australian citizens prepare to be banned for 6 months!
With more than 150 confirmed cases in Victoria, the former Melbourne CBD is now empty, almost empty! Several famous Victorian attractions are closed!
Yesterday the Australian dollar exchange rate fell to 3.9 and has rebounded this morning … In addition, the RBA announced a rate cut yesterday
Reach the lowest 0.25% in history!
On the other hand, the tide of rushing goods in many places in Australia has intensified … even Morrison couldn't sit still, and even said: "As Australians, you don't stock up!"

01
Morrison announced the closure of the border, restricting entry to non-citizens, or for half a year? !!
Really "closed"!
Yesterday afternoon, all the mainstream Australian media were swiped by a piece of news:
Morrison officially announced that Australia "closed the country"!
From 9 o'clock tonight!
"" From 9 o'clock tomorrow, all non-Australian residents and non-PR persons will be banned from entering Australia. "Some Australian media also said that the ban could be as long as 6 months !?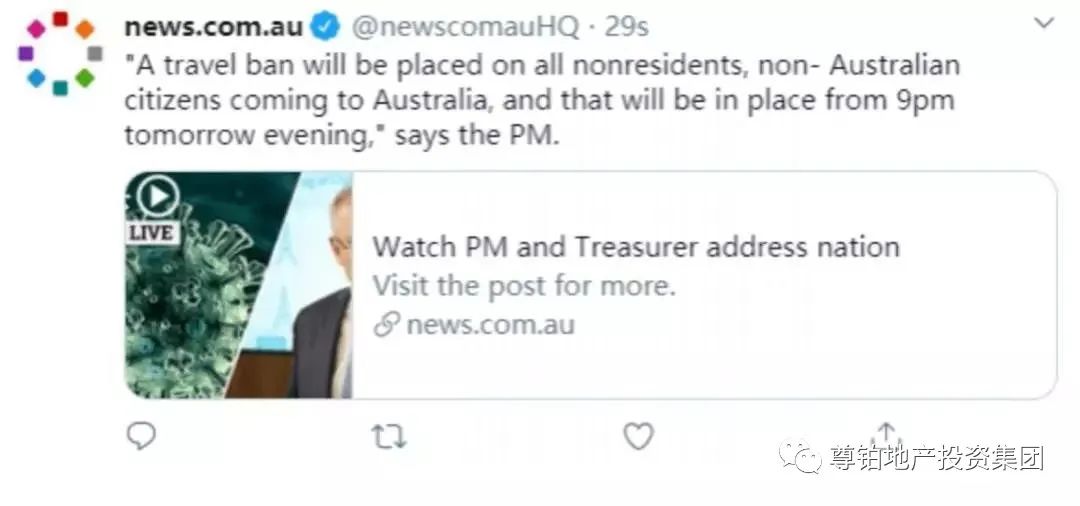 "Josh Frydenberg警告澳洲有可能关闭6个月边境"

The editor checked it,
Josh Frydenberg is the Australian Treasurer and deputy leader of the Liberal Party.
According to many Australian media,
The statement of "sealing the country for six months" may now be just his family's words.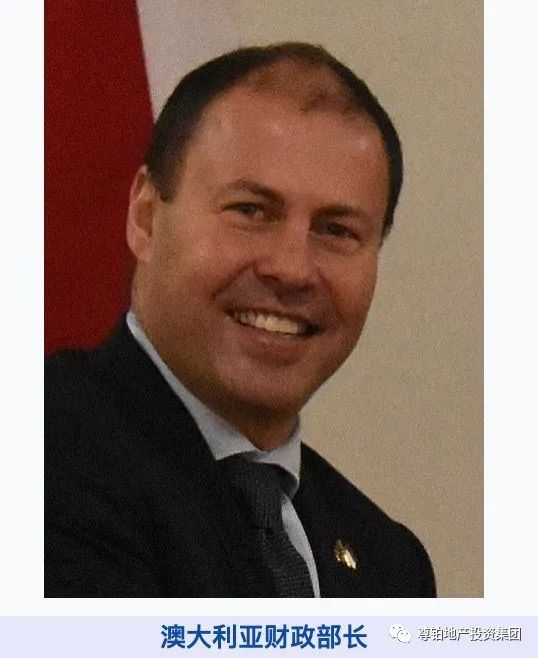 The official has not confirmed this, so please don't panic!
At present, "Feng Guo" is a real hammer.
But how long will Feng have to wait for Morrison to "squeeze toothpaste" little by little and tell us …
Just yesterday, on the afternoon of Thursday, March 19th,
Morrison held a press conference on the outbreak and released it at the conference
The strictest travel ban in history
All non-Australian citizens and PR will not be allowed to enter Australia.

But it 's important to note that
Although Australian citizens and PRs can enter, they still need to be quarantined for 14 days as required!
Morrison also said in his speech:
"I made this decision because 80% of the existing cases in Australia were imported cases overseas or had contact with people returning overseas.
At the same time, he also appealed to those Australians who are overseas:
Return to Australia as soon as possible!
Regarding Morrison's "seal",
Netizens have said:
"You finally woke up !!!
Finally did some personnel! !! !! "
After all, the most people asked the question in these two days, when is Australia closed?
Even many netizens said that now the country has been closed late!
Should have been closed two weeks ago
It should have been closed two weeks ago!
"I told you two weeks ago that I needed to do this, why not listen? I have to put in F1's tens of millions of overseas people? I have to wait for the virus to spread in Australia and control it. Too late! Afraid of losing one million, stiffening, and losing one hundred million won't be solved. "
And just after Morrison announced the "closure",
New Zealand's Prime Minister Jacinda Ardern also immediately declared a "state seal",
It has been implemented since 11:50 last night.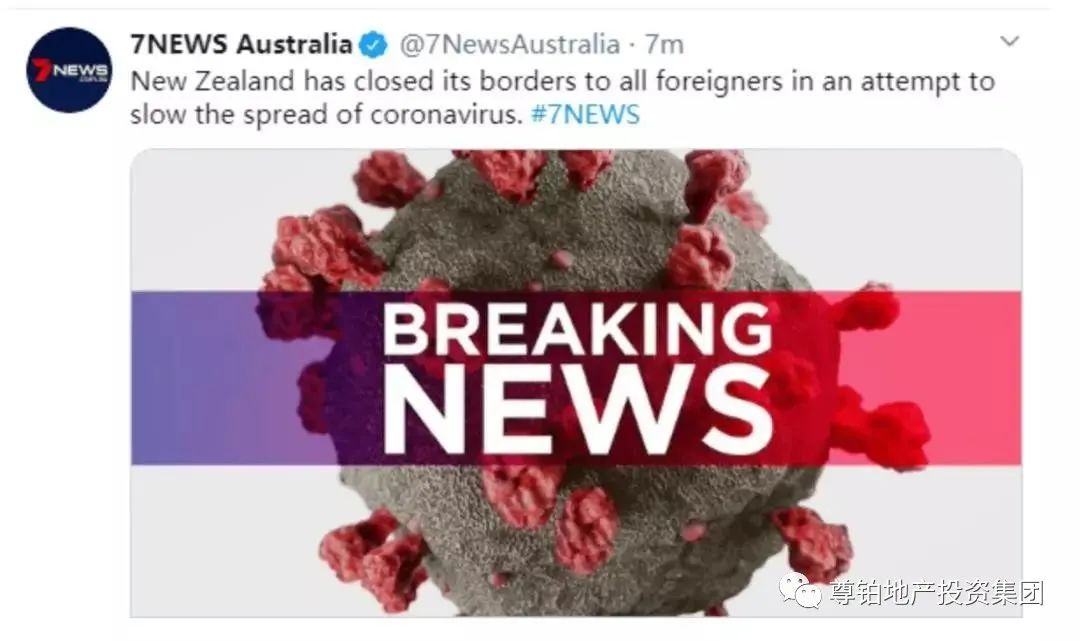 Close to empty city in Melbourne, famous tourist attractions closed
With the number of confirmed cases in Victoria reaching 150,
The Melbourne people who were still calm before were obviously panicking …
Morrison also said in his statement yesterday that
As inbound passengers were required to be quarantined for 14 days,
The number of visitors to Australia has decreased significantly recently,
Nearly 1/3 of the same period of previous years.
From the streets of Melbourne these two days,
The flow of people is obviously significantly less than half
Flinders train station that used to come and go nowadays few people are really a long-lived series
Even the number of people travelling by bus has decreased significantly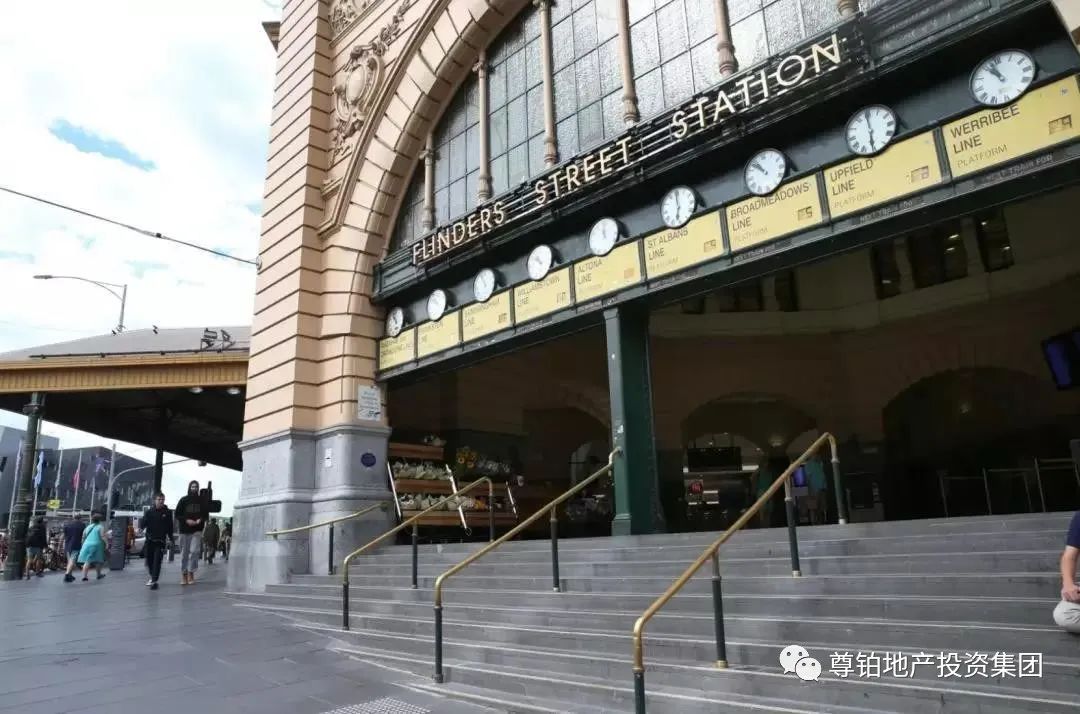 According to official statistics from the City of Melbourne,
On Tuesday morning rush hour,
The passenger flow at the train station has dropped by more than 40% than usual!
During peak working hours,
Underground passages at Flinders Train Station have an average flow of 4,332 people,
The recent traffic was only 2,263.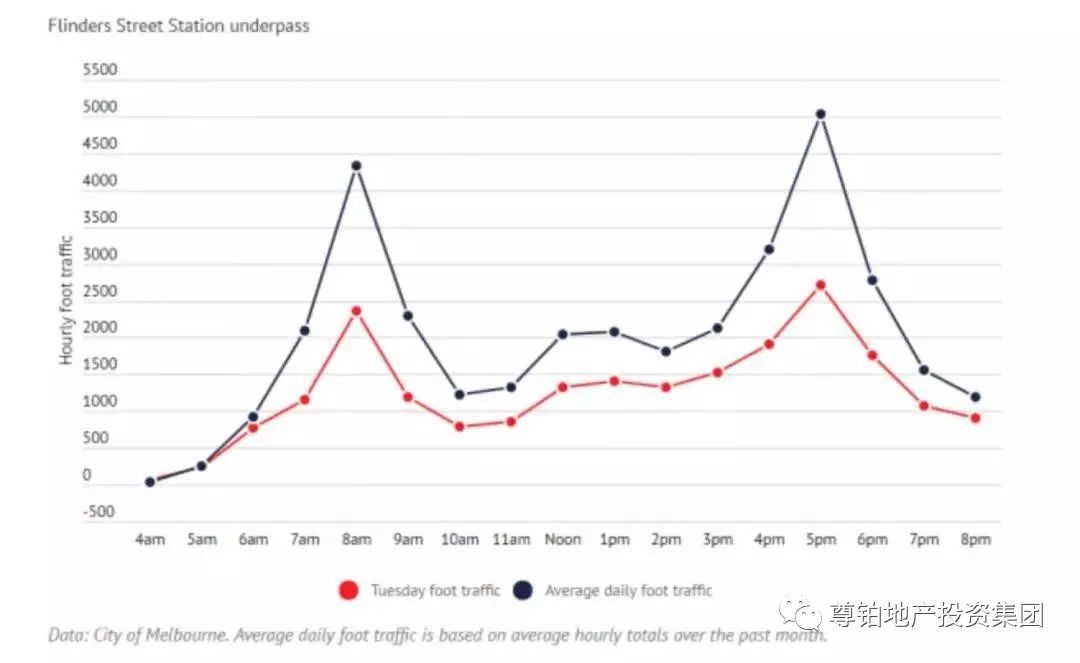 On the advice of the Chief Health Officer,
Yesterday afternoon, several well-known attractions in Victoria also closed.
Twelve Disciples of Great Ocean Road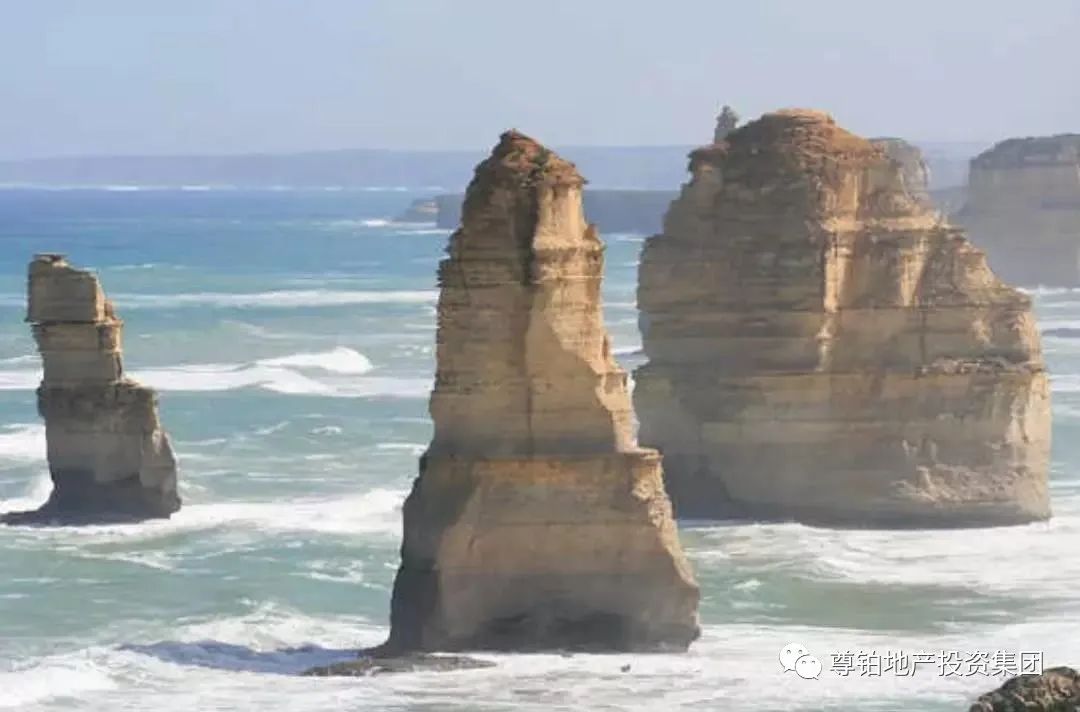 St Kilda Pier Viewing Platform
1000 Steps in Dandenong Mountains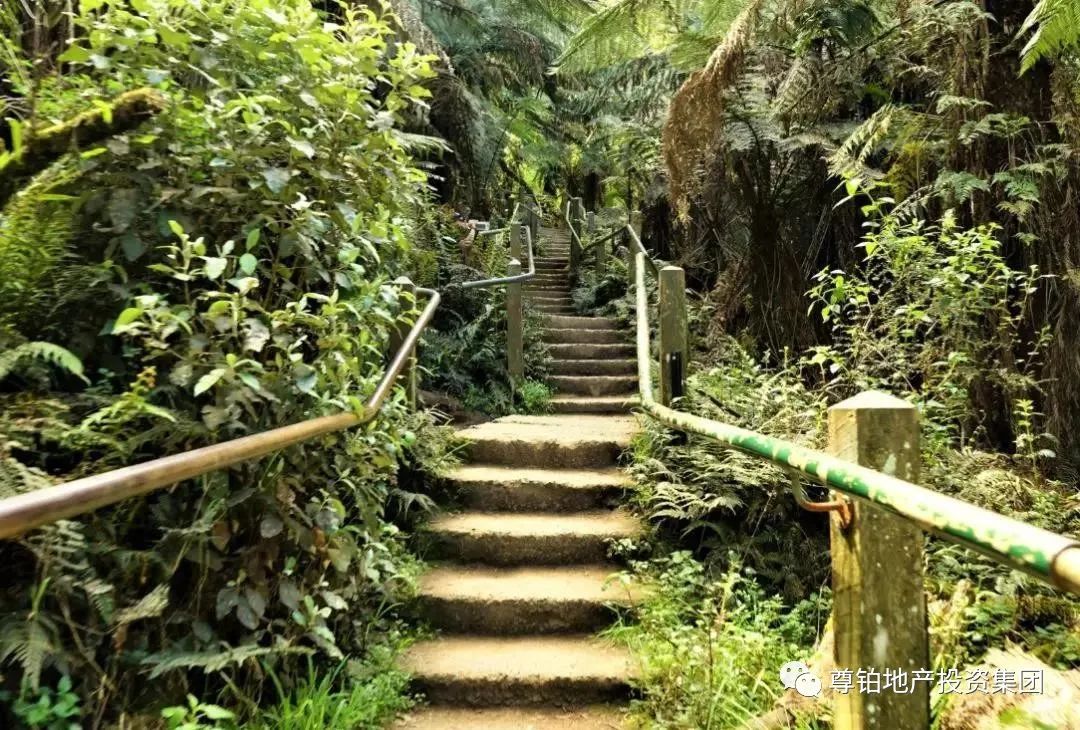 Dandenong Botanical Garden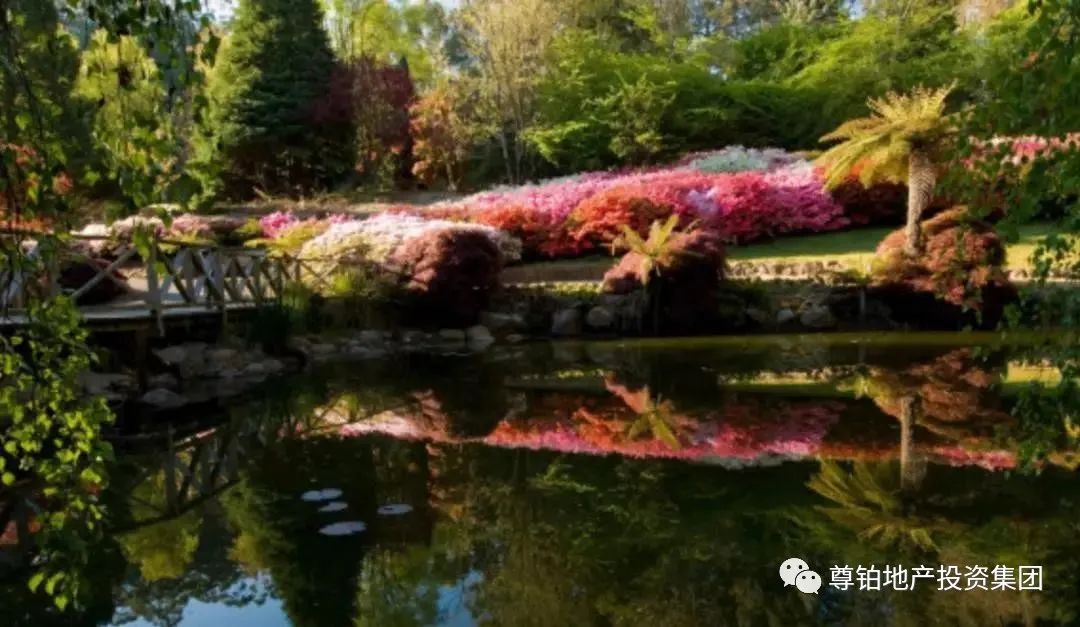 William Ricketts Sanctuary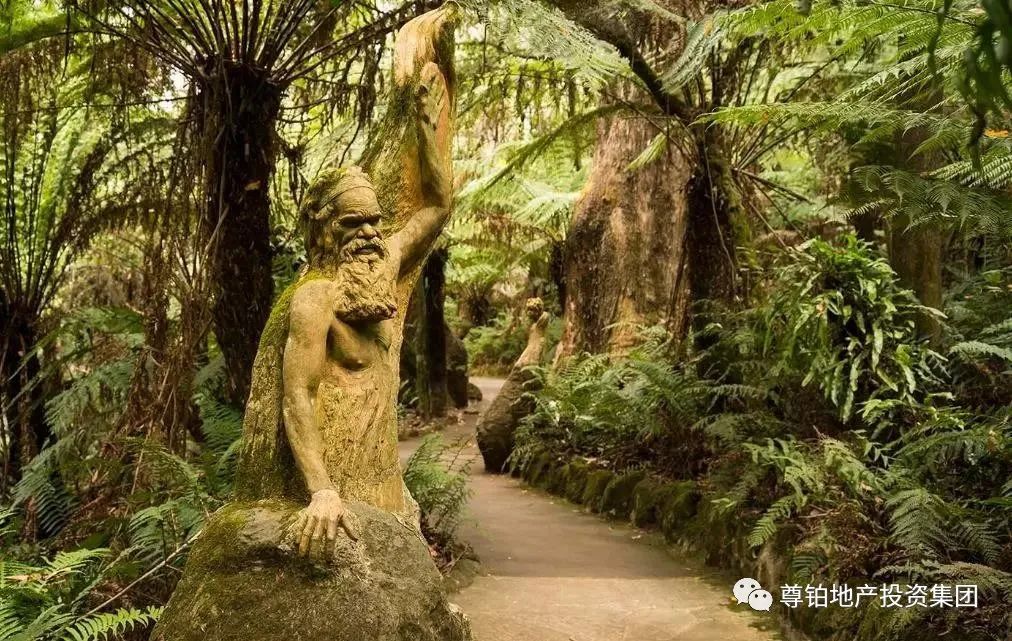 According to Victoria Park Management,
The parking lot and public toilets for the twelve disciples will continue to open, and access to other attractions on the Great Ocean Road will continue to operate.
St Kilda Pier Observation Deck has been fenced to prevent pedestrian access, but the dock remains open.


To say that the Australian dollar has really fallen recently …
Yesterday afternoon, I believe everyone has witnessed history online!
Australian dollar exchange rate fell below the "4" era!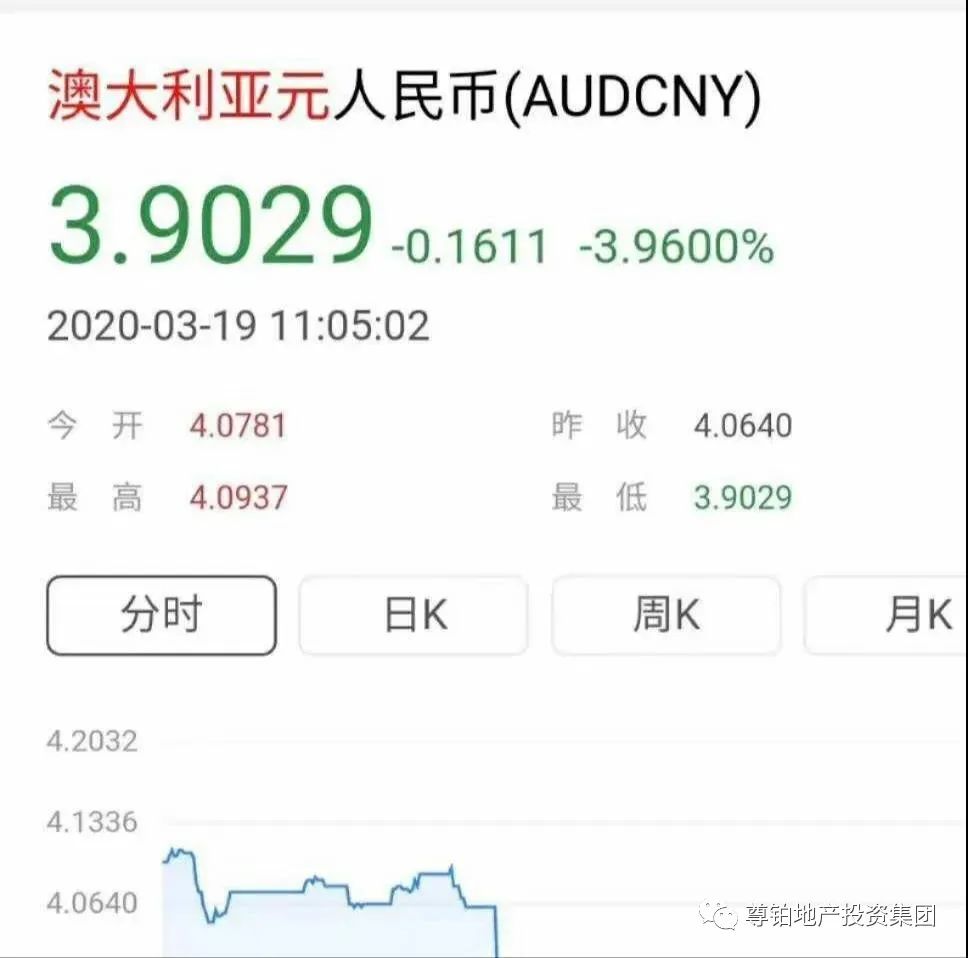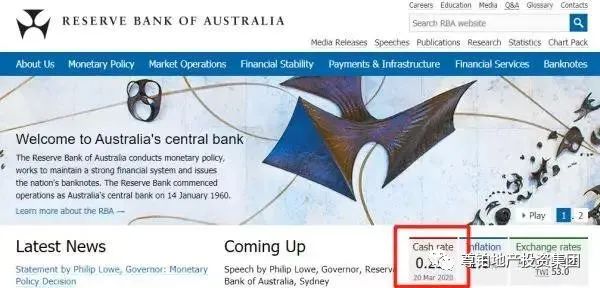 According to the Times,
This is also the first time that the RBA has announced interest rate changes during a non-regular meeting in the 21st century.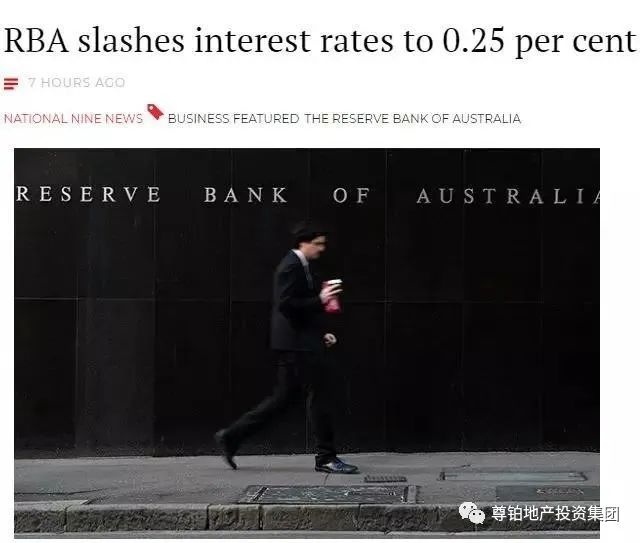 To save the impending Australian economy,
RBA convenes an emergency meeting,
And prepare to implement quantitative easing policies in the financial system.
But just after the RBA announced a rate cut,
The Australian dollar exchange rate started to stop falling and rose,
As of press time, it has risen to around 4.08.

It is reported that in order to stop the large-scale economic activity brought about by the new crown epidemic,
The federal government is also working on a new round of stimulus measures.
Previously,
Australian Prime Minister Morrison has signaled that
The daily lives of Australians will change dramatically for at least six months.
Until now, Australia has experienced
After a surge in case data from stubborn opinions during this time,
Morrison also finally spoke to affirm the achievements of Wuhan, China …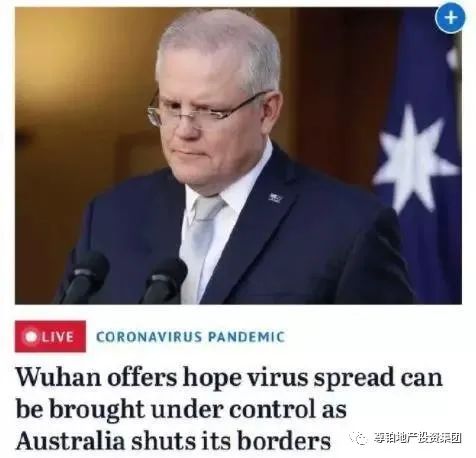 04
The tide of goods is getting worse! Morrison calls Australians
On the one hand, the government's health department is almost unable to carry it.
Restrictions on bans, but one change a day;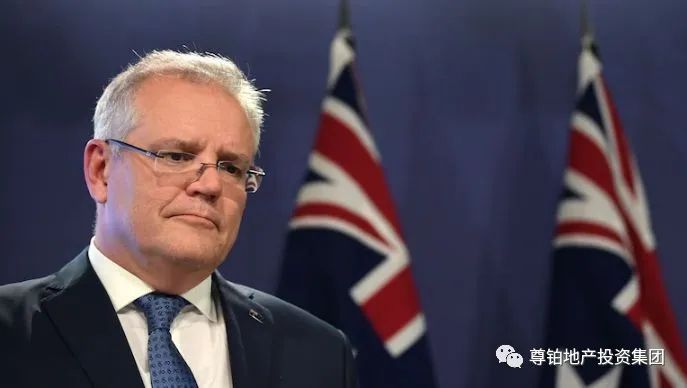 On the Australian side, there is still a growing wave of rushing …
Just look at a Costco store in Australia.
Outside the entrance are carts, long queues of shopping crowds …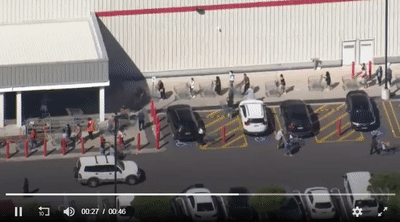 Even last weekend, a savage customer grabbed toilet paper with a disabled person in a wheelchair in Woolies!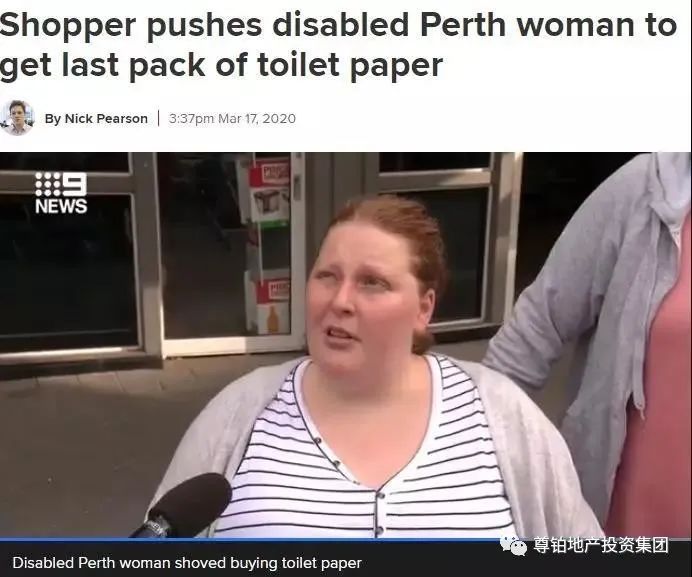 The client, who lives in Perth and has a disabled sister named Jacqui Giles, told reporters:
"I was about to reach for it. She pushed me and grabbed the toilet paper and left!"
Until Tuesday, when she went to the supermarket again, she managed to get a pack.
She told 9 News:
"Because we can't see it, some people steal our stuff. Could you be considerate to those disadvantaged groups who don't have a car and can't buy food!"
In addition, it is clear that toilet paper can no longer meet the "stress" shopping needs of Australians, and they are now starting to store medicine again!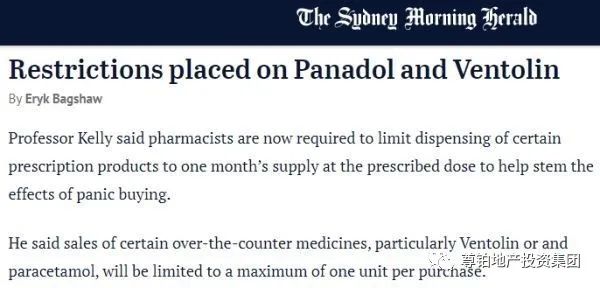 According to Australian Chief Medical Officer Paul Kelly,
Pharmacists are now required to limit the dispensing of some prescription drugs to a one-month dose,
The fear is that some people are hoarding too much, so that people who really need it can't buy medicine.
Even Morrison couldn't sit still,
Actually released this sentence:
"Australian, don't stock up!"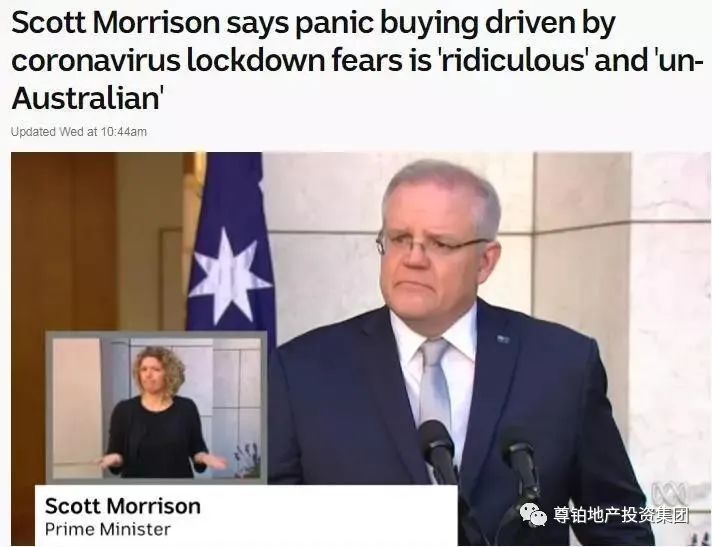 Not only yesterday
Witness the history of the Australian dollar,
The beginning of 2020,
We are all walking
This "dark grey" historical road.
can be seen,
Life, status, policy, economy …
How small they are in the face of the epidemic.
In the context of the "Community of Human Destiny",
No one can be alone.
We must support each other,
Only to finally break through the dark dawn.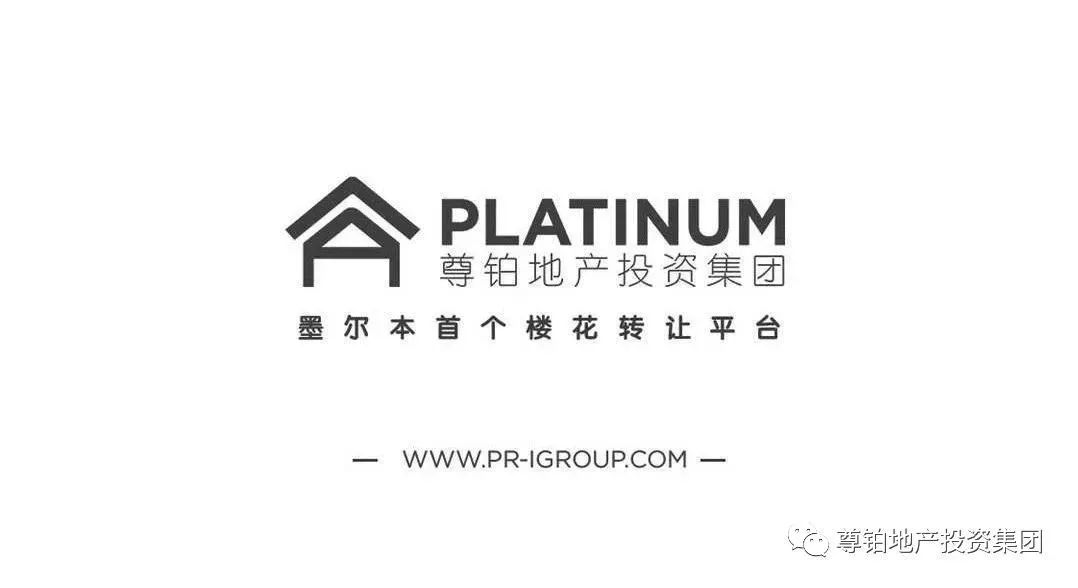 Platform Introduction
As a professional real estate company in Australia, Zumbo Real Estate Investment Group has a wide range of projects covering Melbourne, Sydney, Brisbane and other hottest Australian cities. Over the years, it has focused on providing high-quality, cost-effective residential and investment projects for Australian residents and overseas investors. Its business areas include comprehensive sections of project development, project investment, asset integration and planning, property management, and business trading.
Since the establishment of the company, adhering to the service philosophy of professionalism, integrity, and "always stand on the perspective of customers", it has been recognized by countless customers and has become the most trusted real estate group for investors. With an excellent one-stop real estate service system and rich real estate information resources, it steadily occupies a leading position in the industry. After years of concentrated development, the company has formed a full-process operation capability and system that integrates real estate investment planning, self-occupied property services, and after-sales management. The company covers a variety of formats such as townhouses, detached villas, apartments, and land development. Each format has a representative work of benchmarking.
The group has more than sixty gold medal investment consultants, which will formulate an optimal investment plan for you based on customer needs, risk tolerance, investment goals and investment amount, and provide a professional team of lawyers to protect your various interests.
As a real estate company known for emphasizing detail and professionalism, Zumbo Real Estate Investment Group is committed to letting all customers spend the least effort, obtain the maximum return on investment and the highest satisfaction. Advocate to highlight the unique concept of modern home life, and put forward the concept of "service to home", which has attracted numerous self-occupied and overseas investment home buyers to ensure that the different needs of different customers are most effectively met, and provide buyers with the most comprehensive investment real estate Information, accurate market analysis and investment guides to assist investors in making the real estate investment plan that best suits them.
Swipe to see more
If you want to buy off-plan
Please send email to company email:
info@pr-igroup.com
Email Subject:
Wanted "Project Name"
content of email:
project name:
Requirements for apartment type:
Desired approximate area:
Price:
Do you have a PR or overseas purchase:
Estimated check-in time:
If you want to sell off-plan properties
Please send email to company email
info@pr-igroup.com
Email Subject:
project name-Resale
content of email:
project name:
Address:
House type:
room number:
Internal area:
Balcony area:
Contract price:
Delivery time:
Property costs:
Is it possible to subscribe overseas:
Email attachment: floor plan and floor book: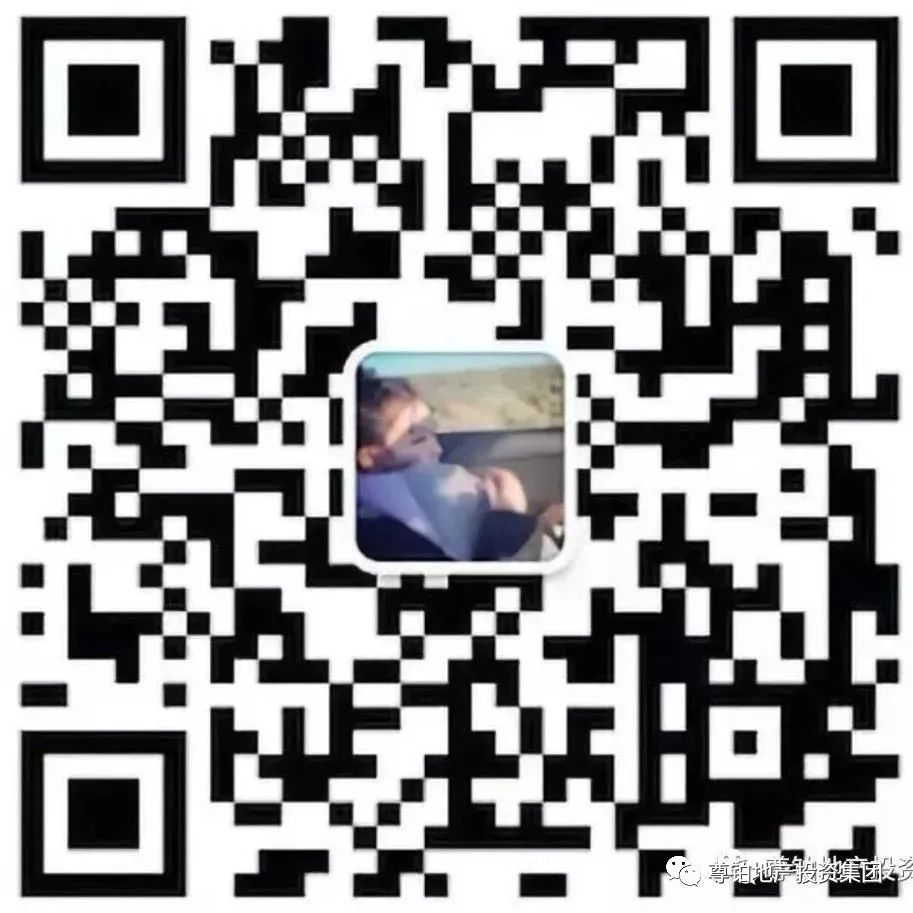 Please feel free to consult us
Do you have any questions about the transfer of off-plan properties?
Please also feel free to contact our staff,
We will reply you as soon as we see the information!
If you do n't want to deliver your house or want to transfer your off-plan property,
Our professional team will handle the off-plan transfer business for you!
❤️ Welcome to contact us anytime ❤️