Project Name: River One

Project Type: Luxury Riverside Apartment

City: Melbourne Melbourne

Area: Footscray

Project address: 6 Joseph Road, Footscray, Melbourne, Vic 3011

Delivery time: early 2020
Located in the prime location of Footscray, just 6km from Melbourne's city centre, River One is situated on the banks of the picturesque Maribyrnong River, where residents can enjoy a glimpse of the waters.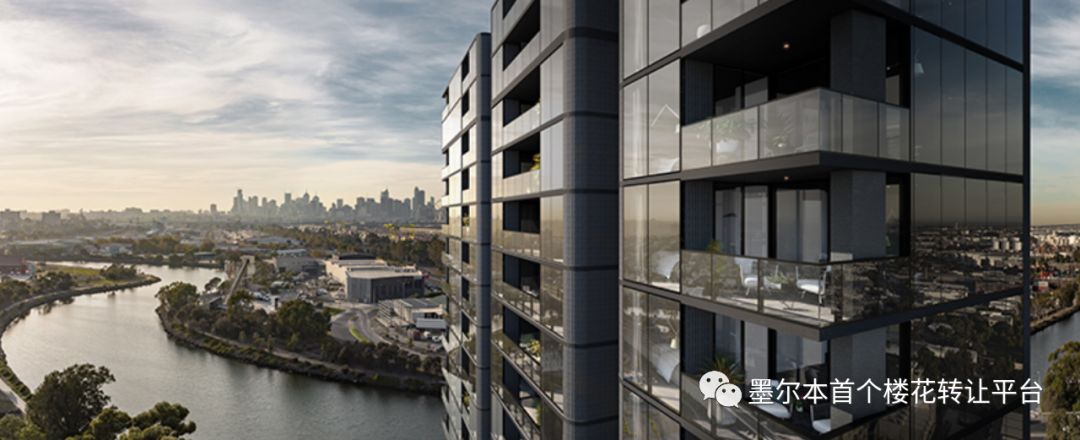 In addition, Flemington Racecourse is about a 5-minute drive away, and Williamstown, a wealthy area on the outskirts of the Marina, is a 25-minute drive away.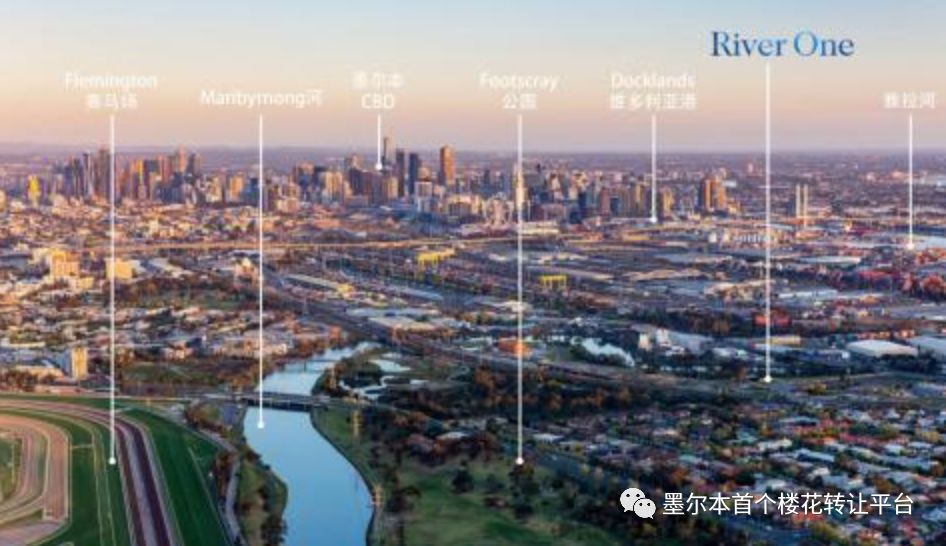 Riding on the 25km riverside walkway to the docklands and the city centre, the train station is just a short walk away. It takes only 20 minutes to get to the airport via the Citylink motorway. It is a 10-minute walk to the Highpoint shopping centre with over 500 retail, leisure, entertainment and dining outlets.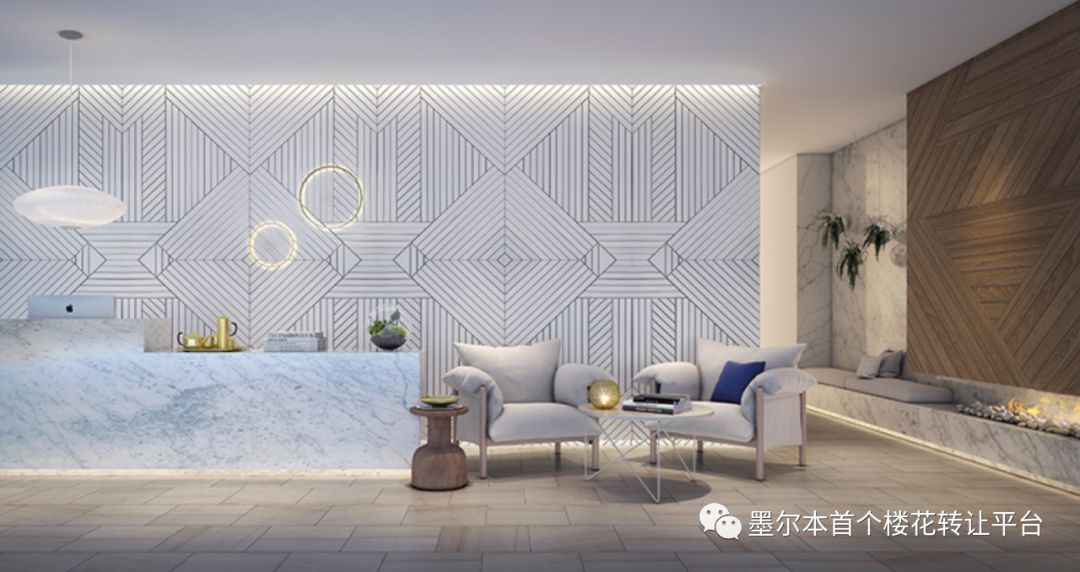 Located in Footscray, a suburb of Melbourne's West End, River One is a vibrant, high-quality residential project with great investment potential. Footscray is translated as "Fuji Gui", about 6km from the Melbourne CBD. Its history dates back to the 19th century. The first European immigrants arrived on the banks of the Maribyrong River.

As the gold rush flooded the western continent, more and more Europeans and Asians settled here, thus creating a diverse culture.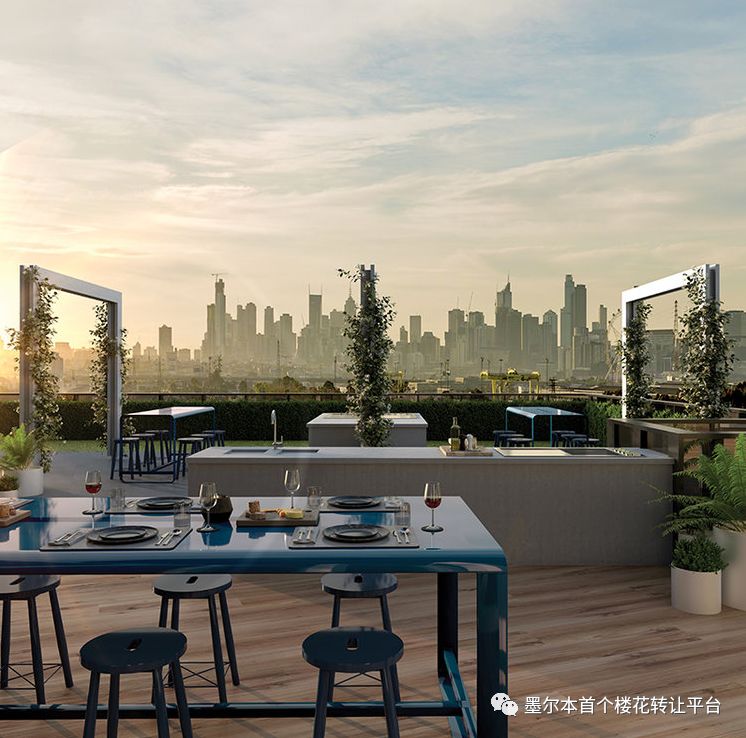 Melbourne has a green coverage rate of 40% and a large number of gardens. The roof garden terrace gives a wide view. Feel the bustling and tranquility of this city. This is a stylish apartment that allows you to fully enjoy the riverside trails. Each building has a wide range of public recreation areas and retail outlets to provide residents with the most convenient dining and entertainment experience.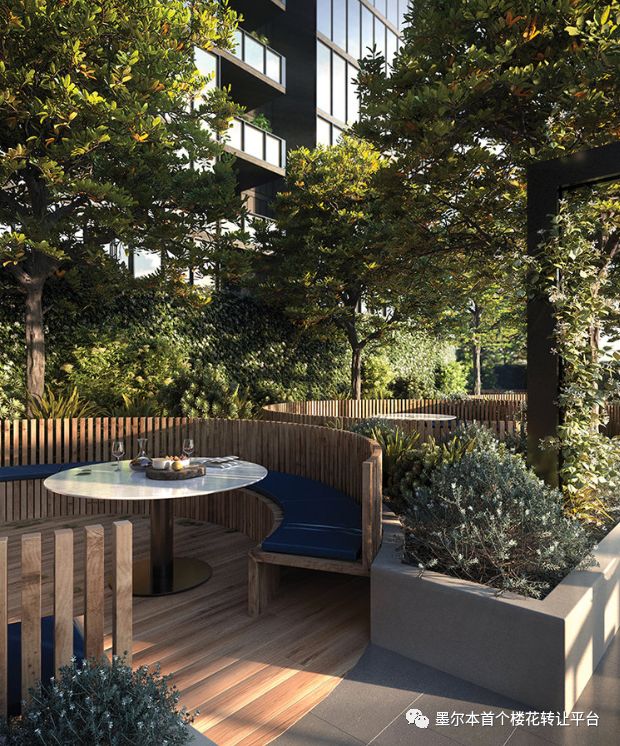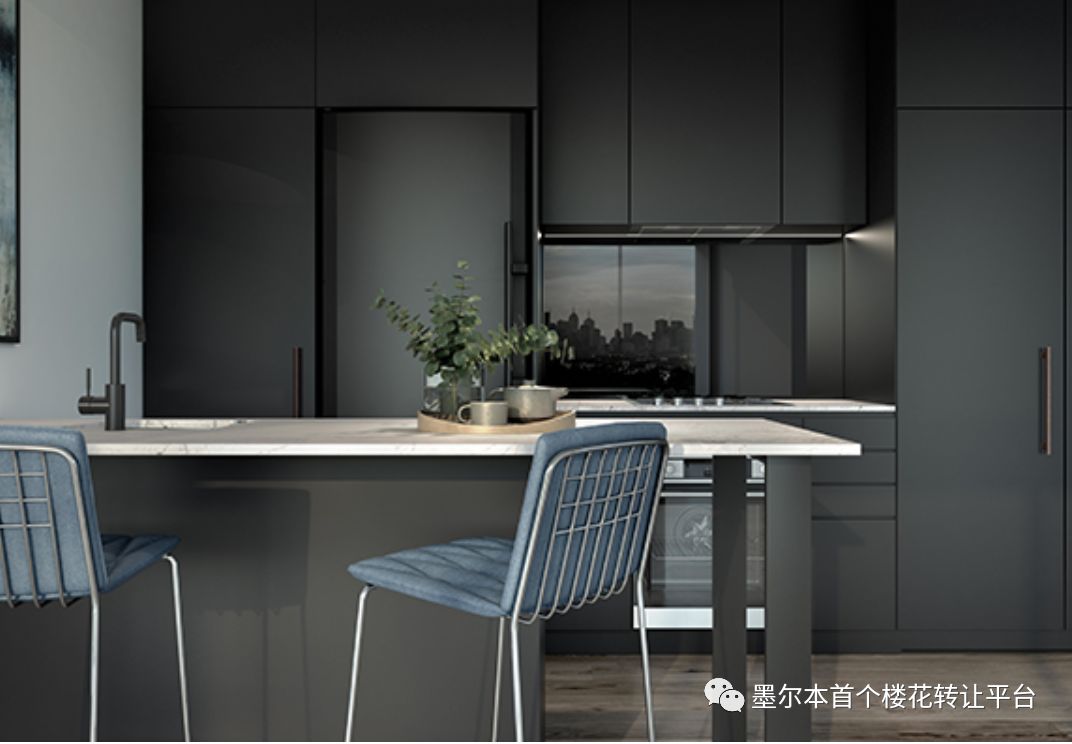 The project consists of one bedroom, two bedrooms and three bedrooms, all of which are equipped with 1-2 parking spaces. The event space and bedroom layout are clear, with bright, spacious floor-to-ceiling windows and a private balcony that gives a panoramic view of the city.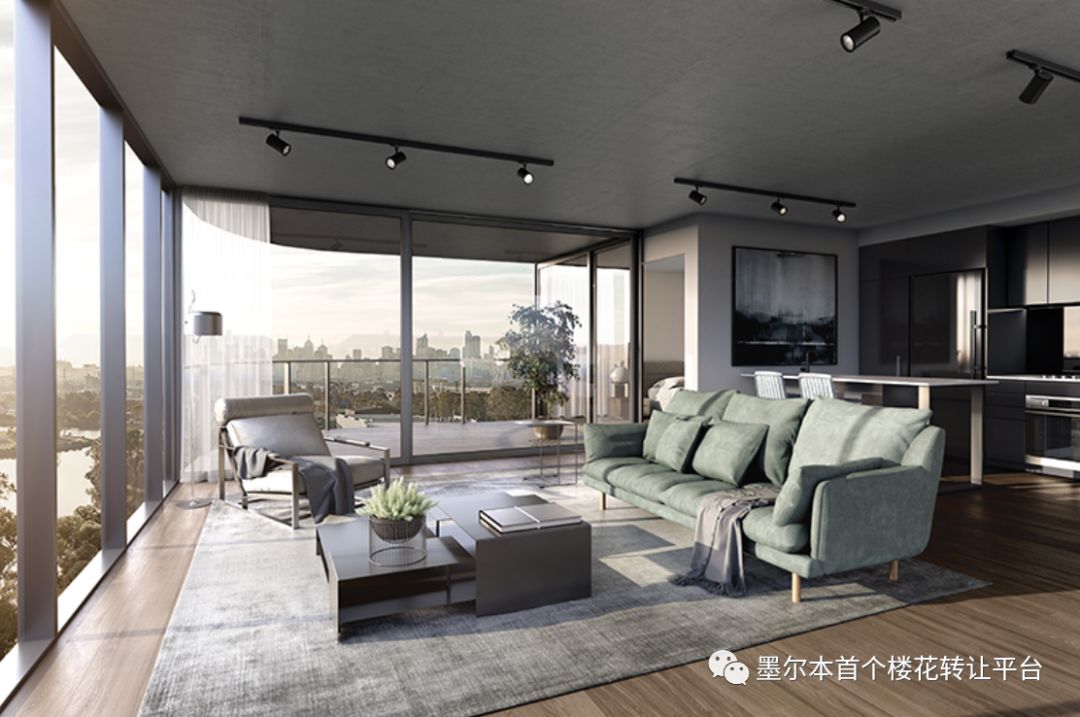 Atmospheric luxury modern design style, regardless of the overall or the details, to the ultimate high-end quality of life.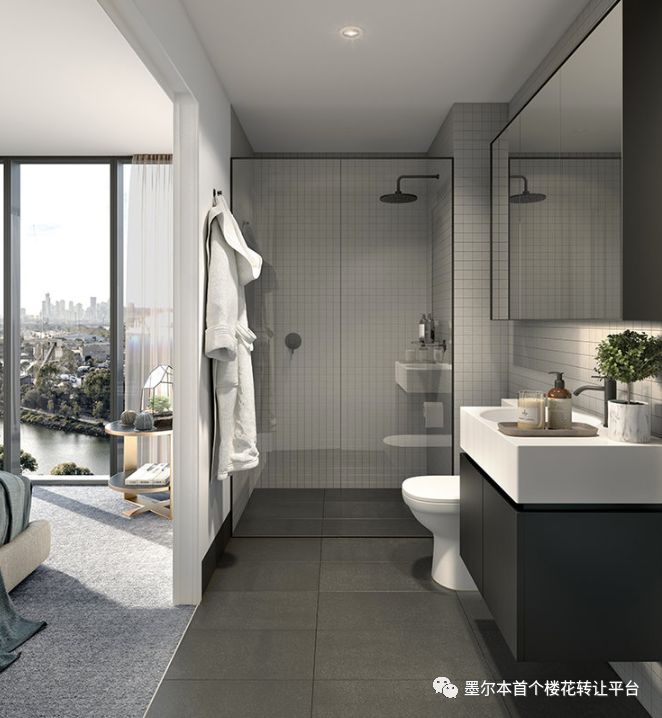 It not only inherits the style of modern apartments, but also includes a neutral palette, textured finishes, wooden floors, closer to nature, and closer to life, the perfect combination of fast pace and high efficiency in modern cities. Ensure that the occupants can enjoy a modern and vibrant lifestyle.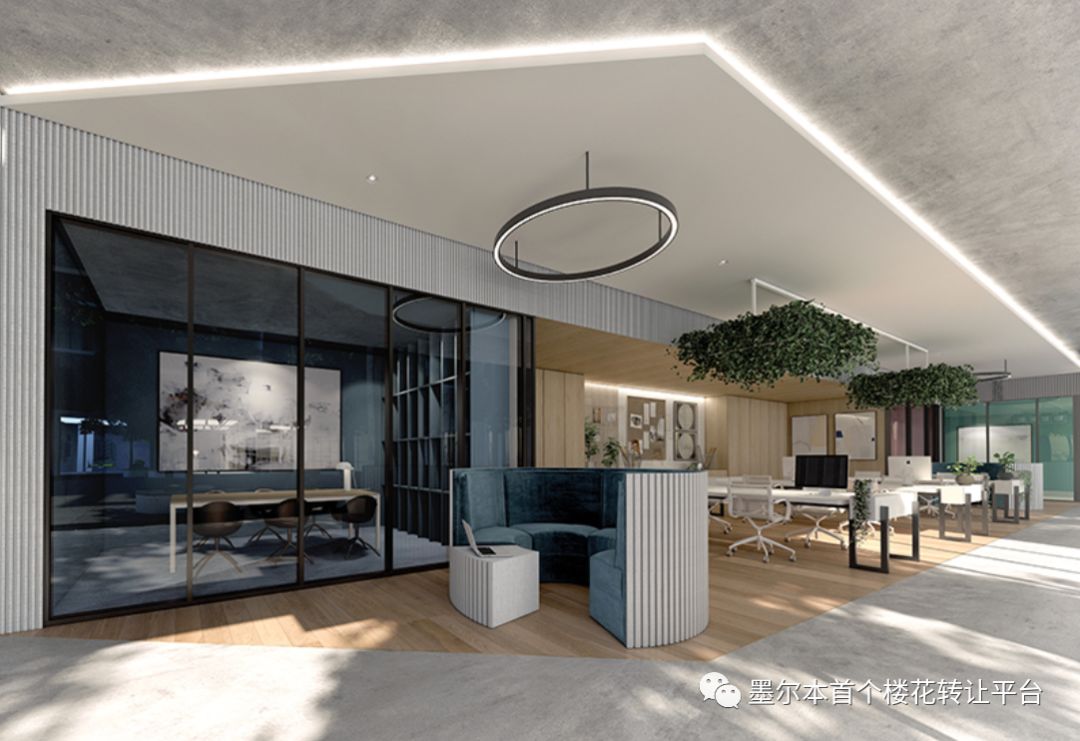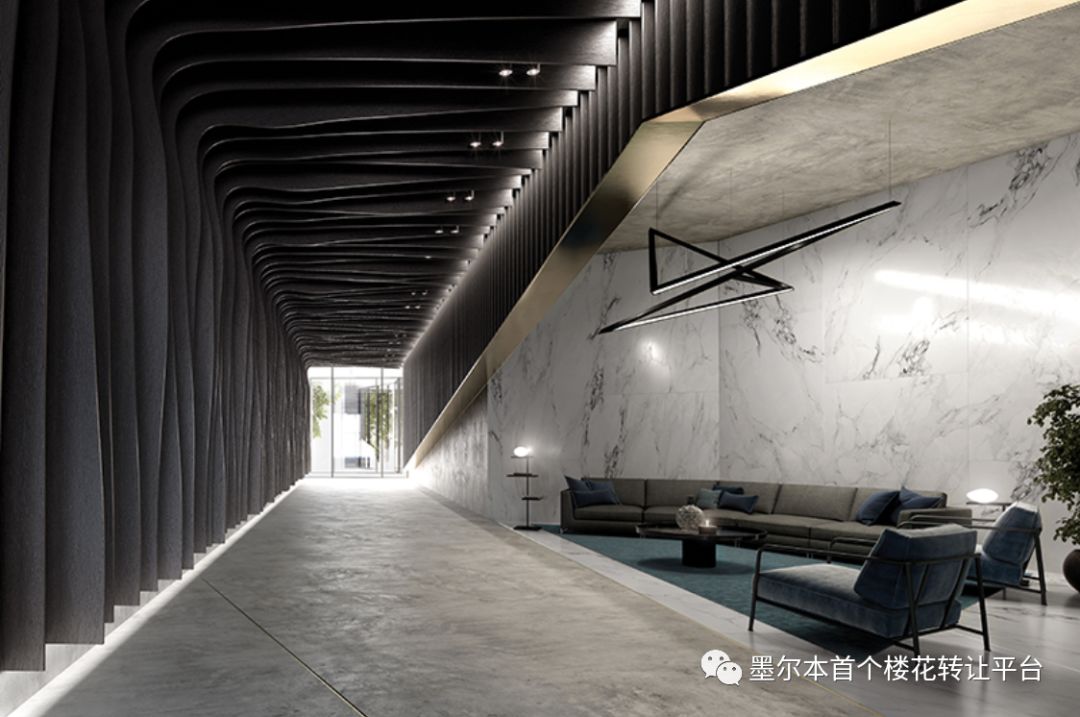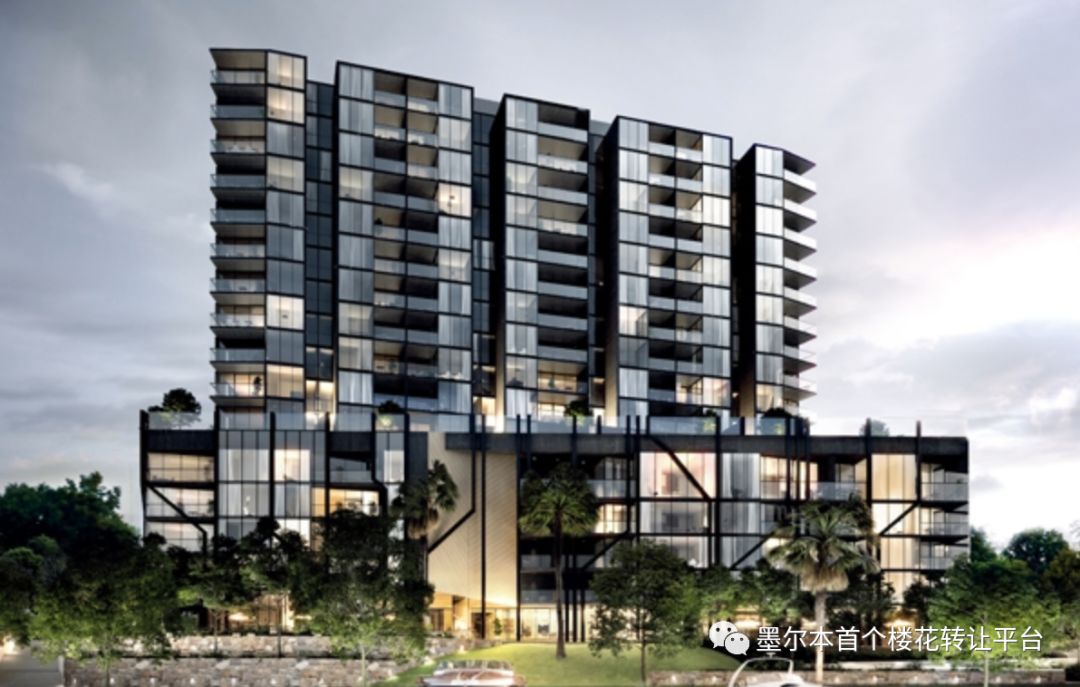 Project Name: Waterfront
Project Type: High End Apartment by the River
City: Melbourne Melbourne
Area: Footscary
Project address: 4 Maribyrnong Street, Footscary, Melbourne
Delivery time: June 2020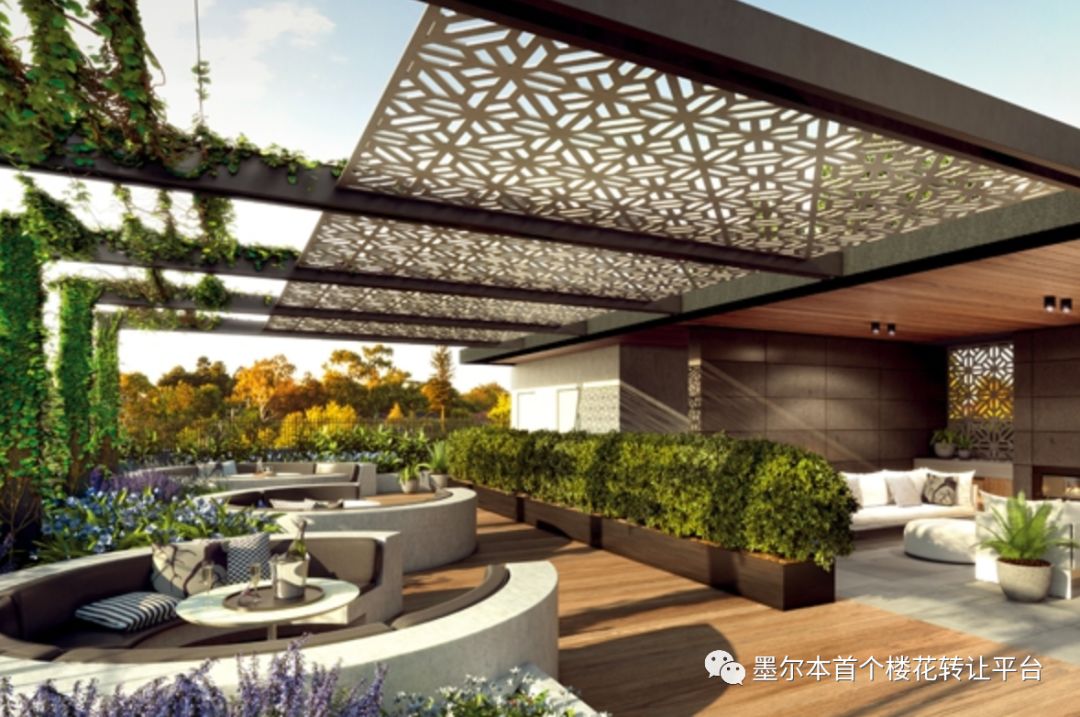 Located on the banks of the picturesque Maribyrnong River, the waterfront climate nourishes the rich vegetation on both sides of the river and is a stunning view of Melbourne's inner west.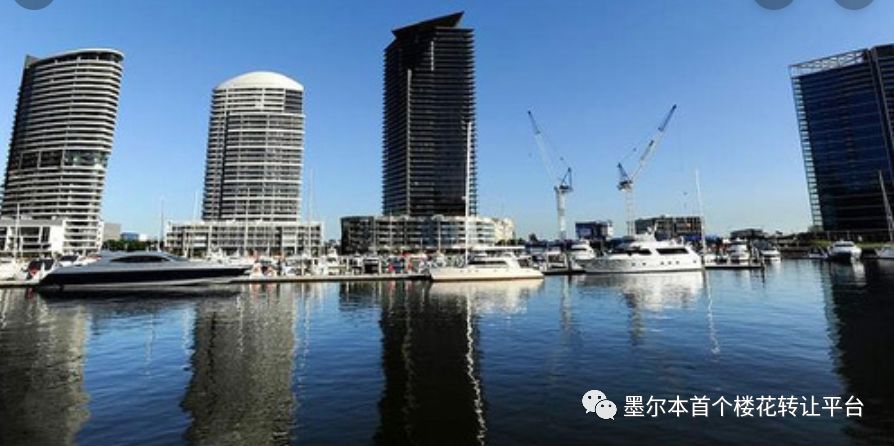 The Maribyrnong River has a long history and was a major thoroughfare to Melbourne's West End. The project is only about six kilometers from the Melbourne CBD.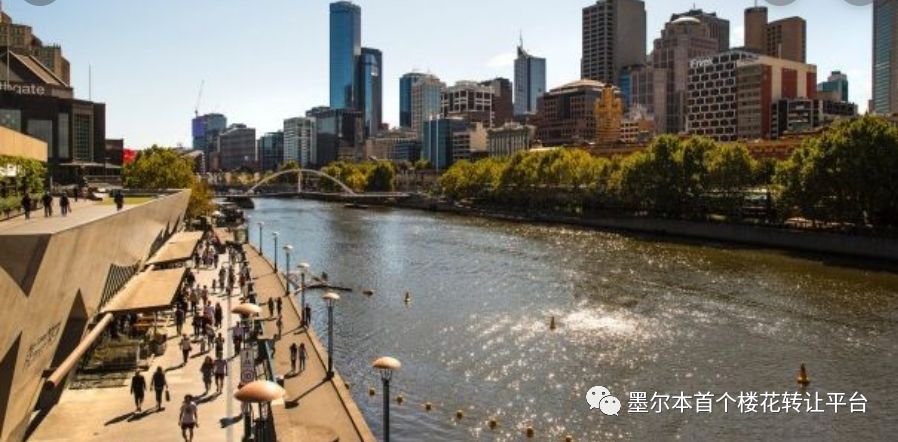 The waterfront's perfect graphic design provides the user with the most comfortable life. Relative to other areas to the CBD. The Footscray area shows great value. House prices are relatively lower than around 30% in the district.
Within 500 metres of the Maribynong River, you can reach the centre of Footscray, where you can find shopping, restaurants and cafes. Walk about 700 meters to the Footscray train station.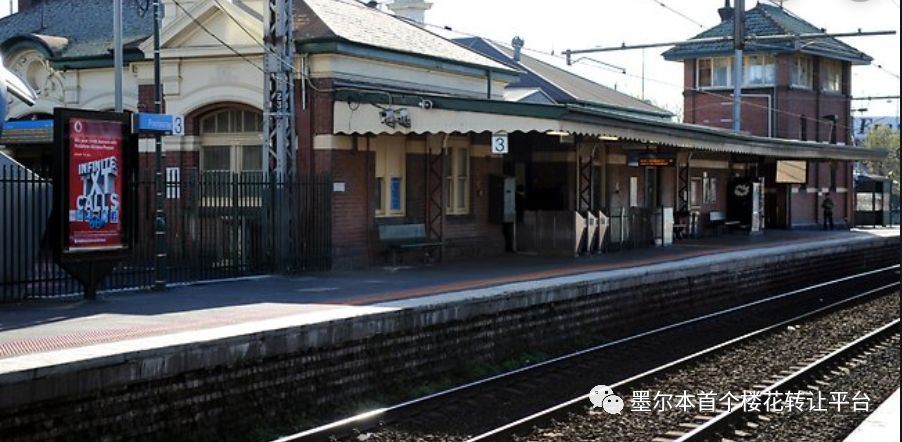 Waterfront is close to the Highpoint Mall, which is rated as the best mall, Victoria University, Footscray Hospital and Footscray Park. Footscray is a transportation hub. The region and the railway are also constantly upgrading. Trams, buses and travel are very convenient.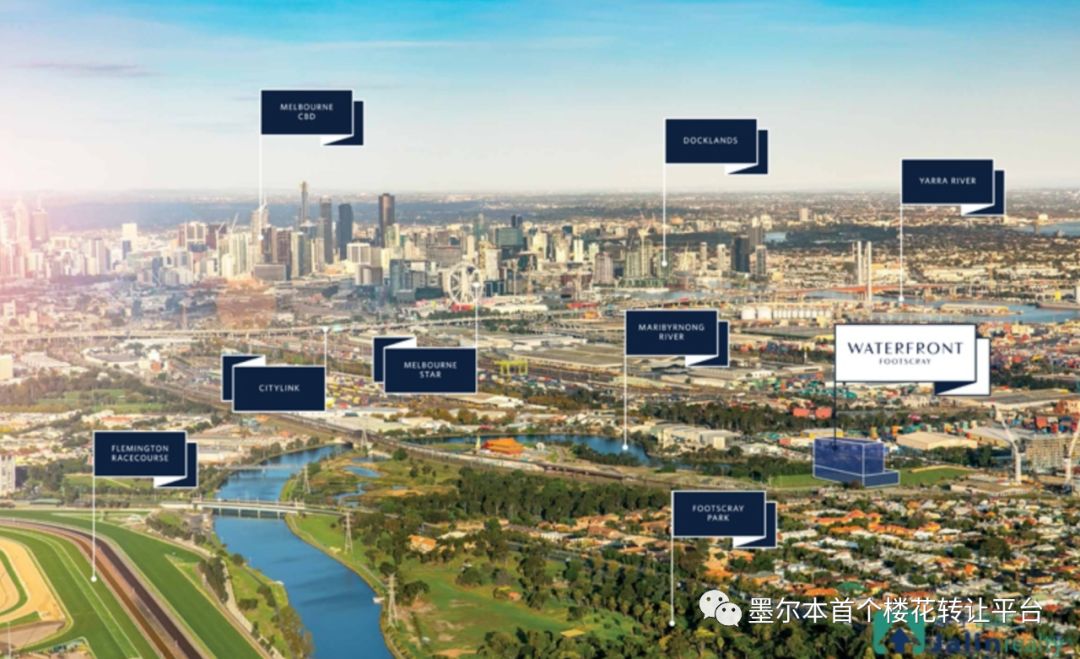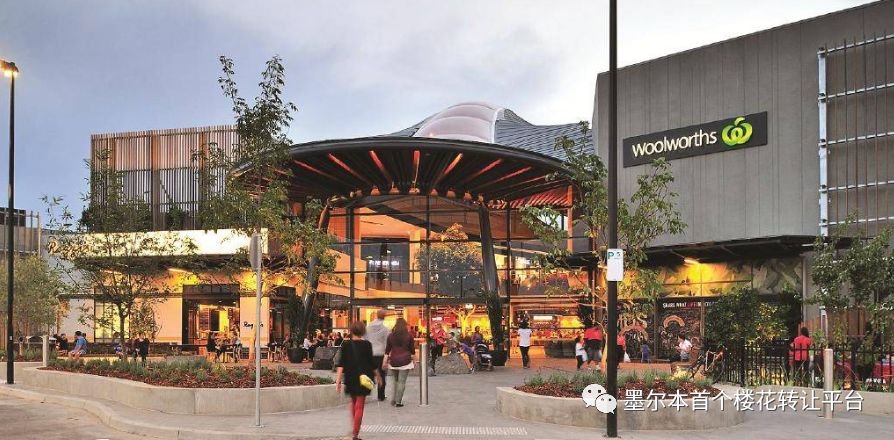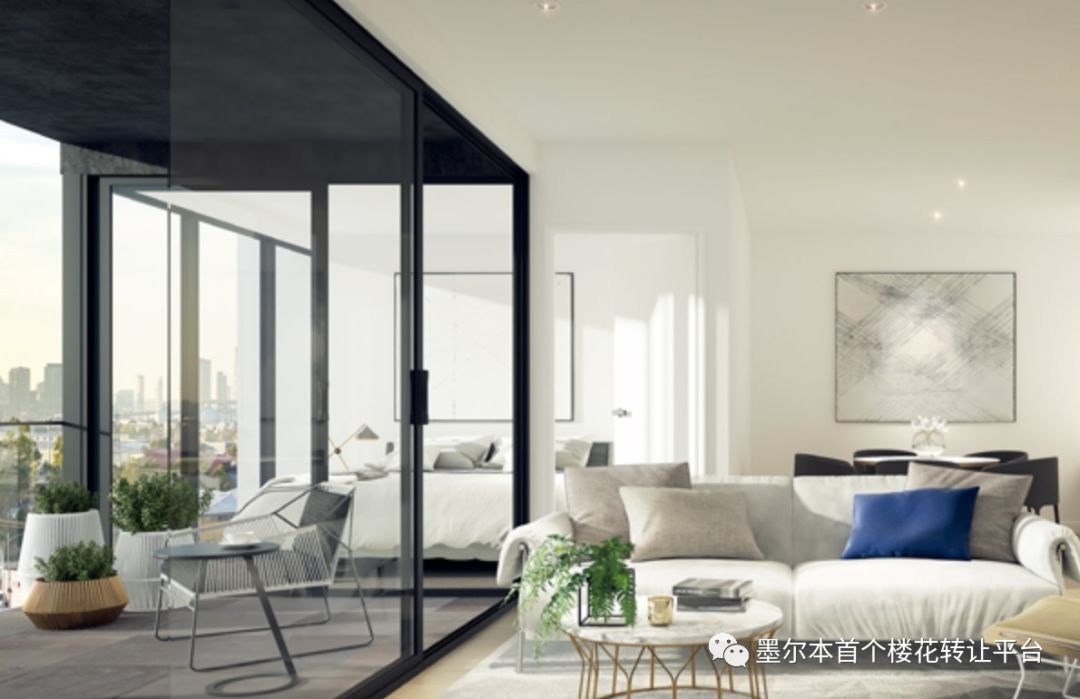 The flexible open layout of the Footscray apartment offers exceptional comfort and livability. The luxurious spa, superior gym and swimming pool provide the ultimate in luxury and ultimate convenience for residents.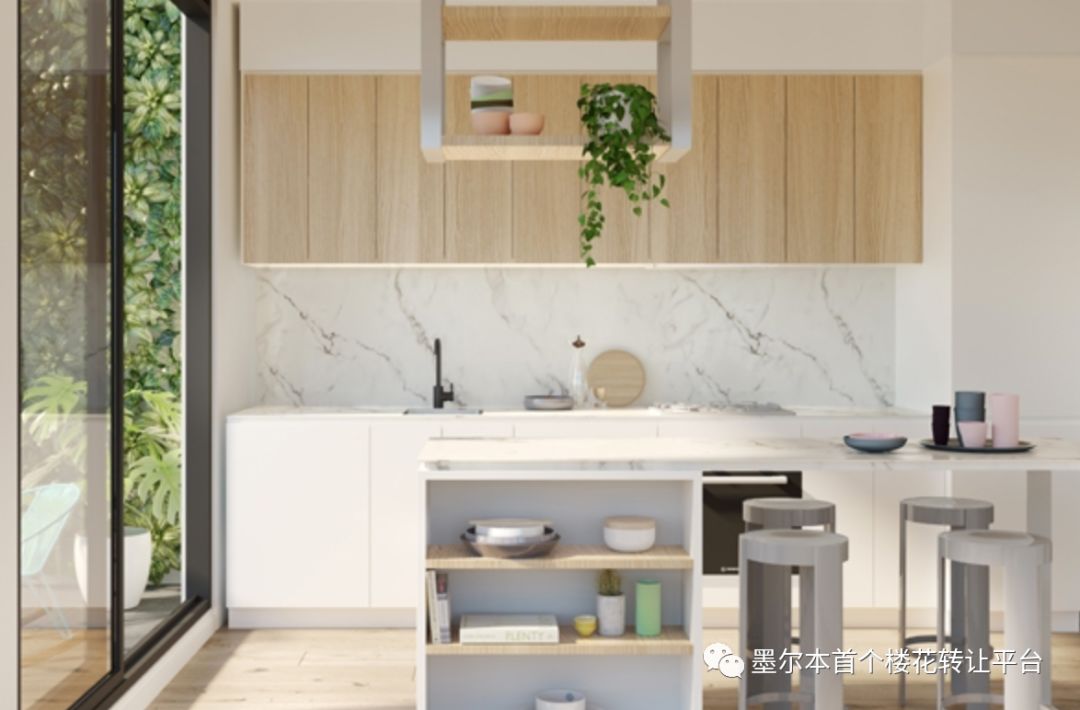 From the spacious one-bedroom apartment design to the luxurious two-bedroom, each corner of each room has meticulous details, quality equipment and accessories offering elegant modern comfort and plush carpets in the bedroom.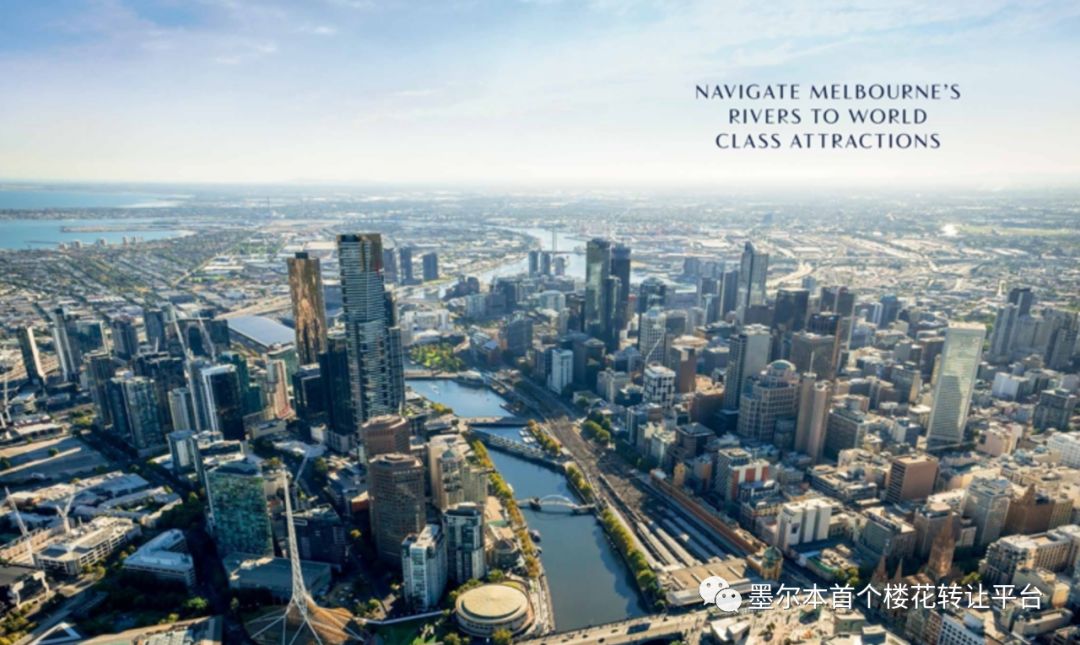 The oak floor in the living area, the gorgeous kitchen stone countertops, the complete set of European appliances, the chic bathroom cabinet ingenious space design, the advanced modern equipment accessories and the generous storage space bring you the full comfort.
Uncompleted information


The Footscray area is located 6 km west of the Melbourne CBD and has an area of approximately 5 square kilometers. As a diverse urban area, Footscrac attracts people from all over the world including Vietnam, China, the Philippines, Greece, Italy, Poland, Westerners and Latin America.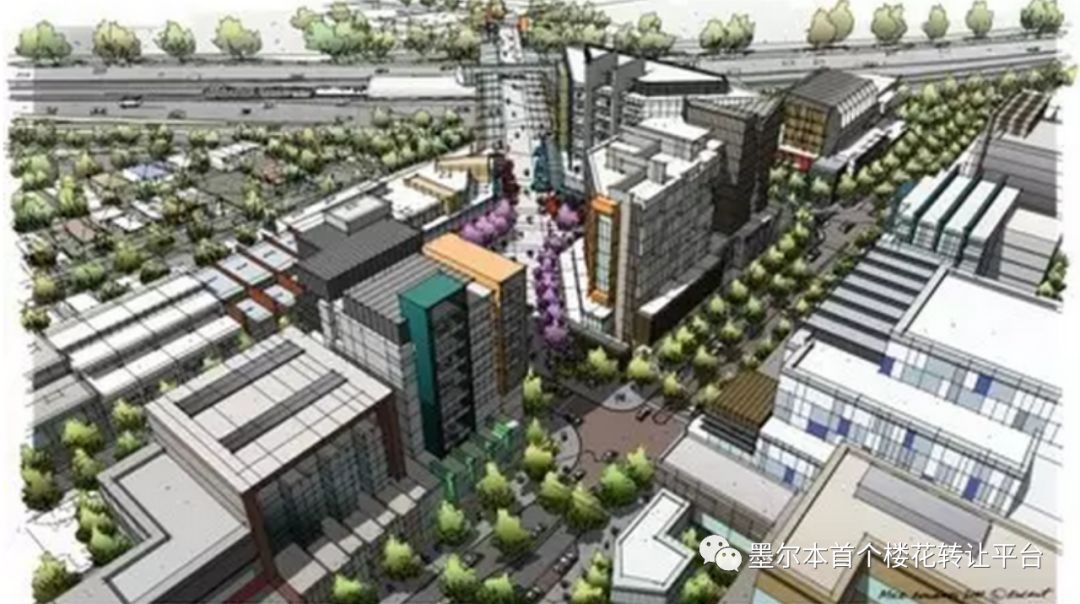 The residents of the Footscray area are younger, with students and young white-collar workers, and the reasons for their attraction include reasonable housing prices and a convenient location near the city centre and Victoria University.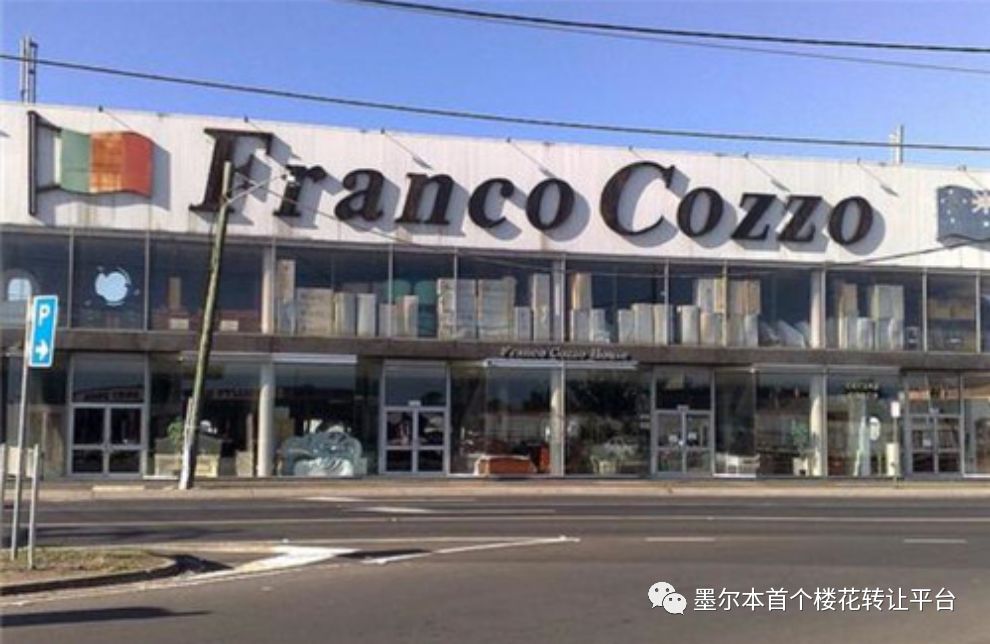 The market value of the housing market has great prospects. In the Victorian government's Plan Melbourne, the Footscray area is considered a key planning center, which is pre-planned as a Metropolitan Activity to enhance education, socializing, and The level of public service, retail, business and other fields, and significantly increase job opportunities.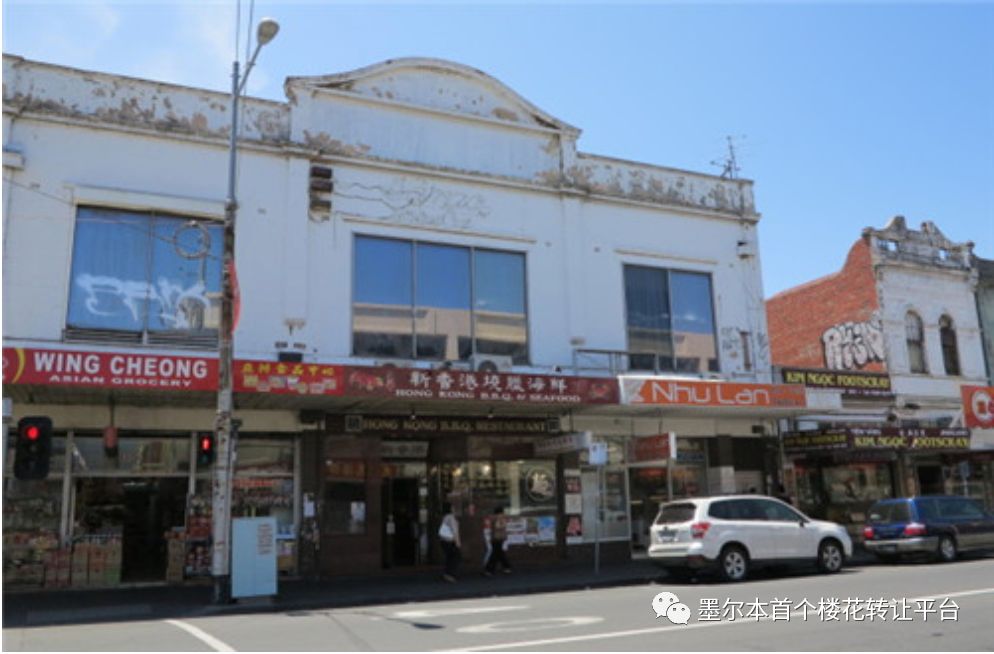 Melbourne's Footscray District also has two campuses at Victoria University. Footscray Nicholson Campus is the campus of the University of Victoria's Technical School (TAFE). The Footscray Park campus on the banks of the Maribyrnong River is the University of Victoria University.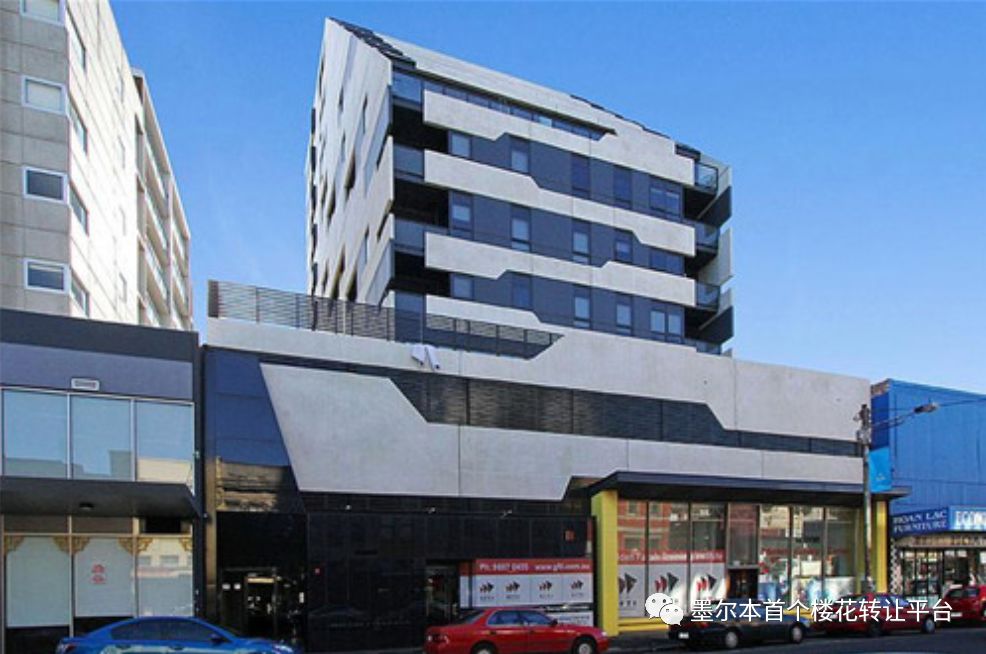 Students like Footscray, especially international students. International students are more inclined to live around the city and live in a hot spot. Footscray is great for them. For investors, investing in Footscray represents the ability to rent a house to a student, and the homeowner can rent out more of his home.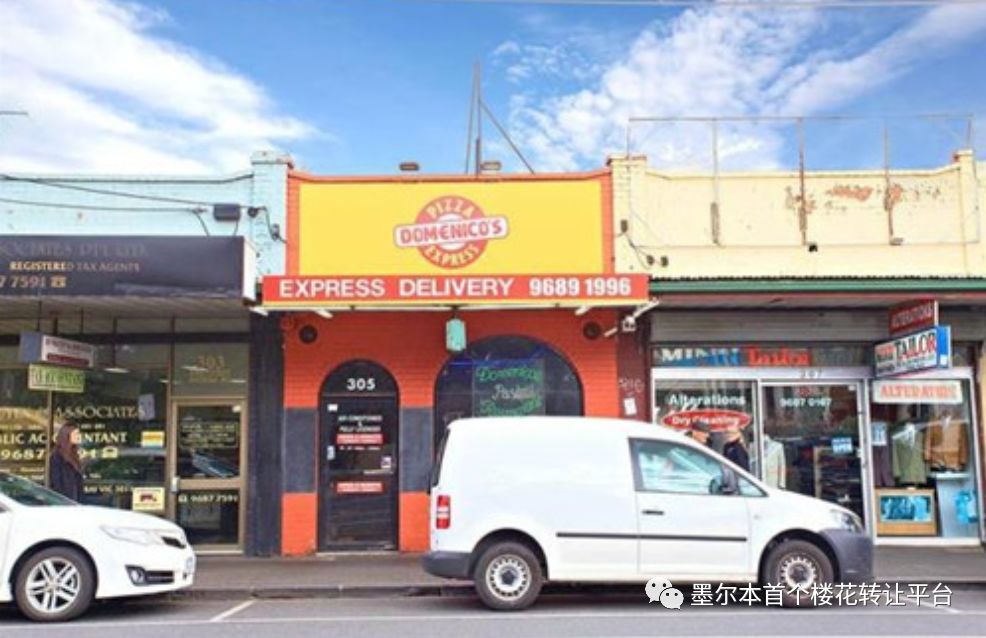 The area of Footcray, Sunshine in the west of Melbourne is very close to the Melbourne CBD. Looking forward to the next 10 years, it will definitely appreciate here. Absolutely a potential stock.
Surrounding facilities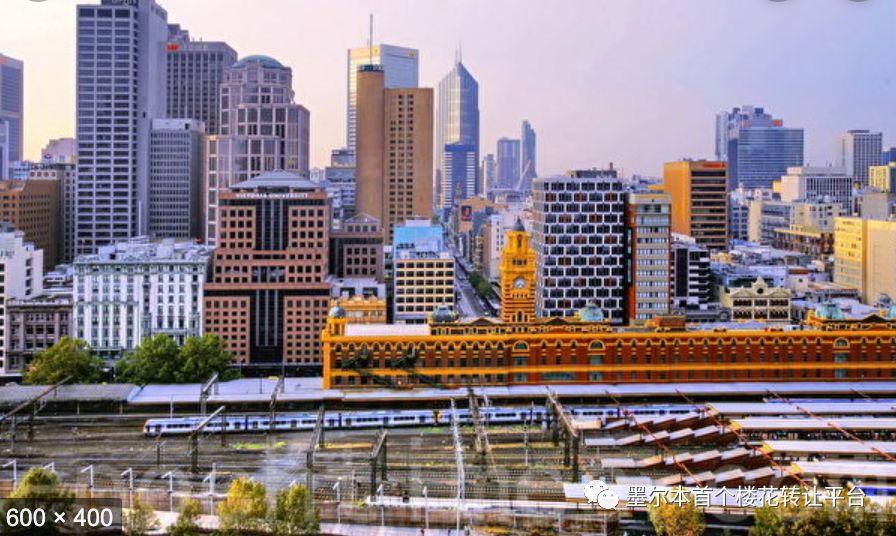 Convenient transportation: From the project, it takes about 15 minutes by car to reach the centre of Melbourne. It also has direct access to Melbourne city centre via the 25km Maribyrnong Riverwalk. It is a 7-minute walk to Footscray Railway Station and a few minutes by car. Access to the Citylink motorway; about 20 minutes to Tullamarine Airport; Southern Cross Station, Parkville tram stop, CBD North tram stop, Flinders tram stop can be reached quickly.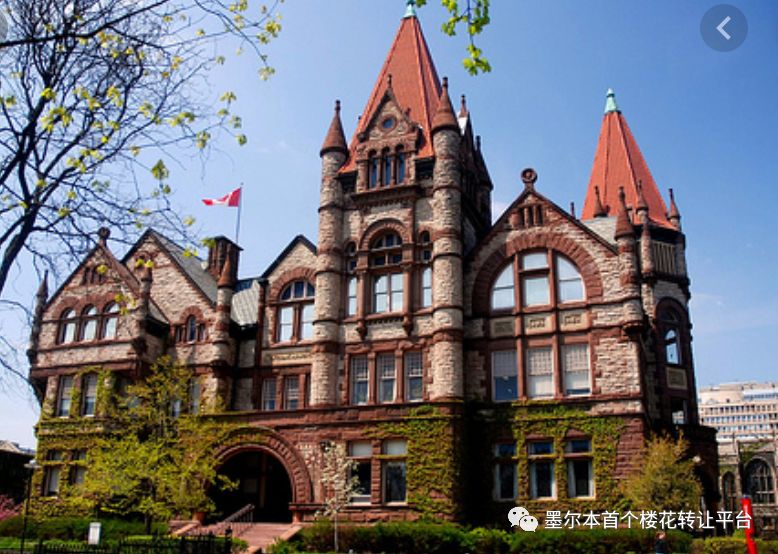 Top education: About 15 minutes walk to the University of Victoria's Footscray campus; about 12 minutes drive to the University of Melbourne and the Royal Institute of Technology; surrounded by quality schools such as Footscray High School, Footscray Elementary School, Holy Rosary Elementary School, St Brendan's Elementary School.
Excellent shopping: About 6 minutes drive to Highpoint Mall, which has over 500 stylish shops, home and lifestyle stores, fresh food markets, dinner areas and recreation areas, about 5 minutes walk Access to the Footscray Center shopping street, there are also many quality options.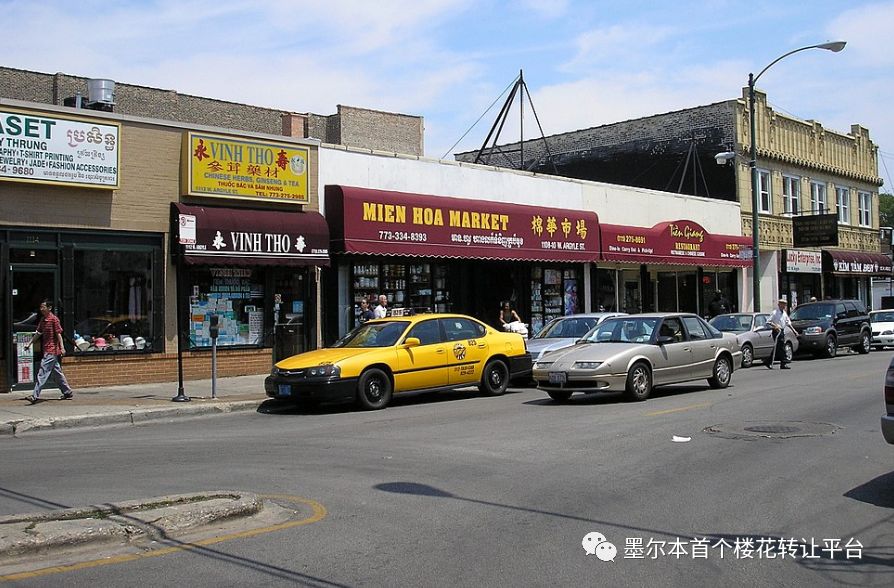 Delicious dining: There are dozens of beautiful cafes around the project, and you can taste Melbourne's fragrant coffee in a few steps. The Little Saigon market has many fresh fruits and vegetables to choose from. There are many varieties of specialties on the Anderson commercial street in Yarraville. It will definitely satisfy your discerning taste buds.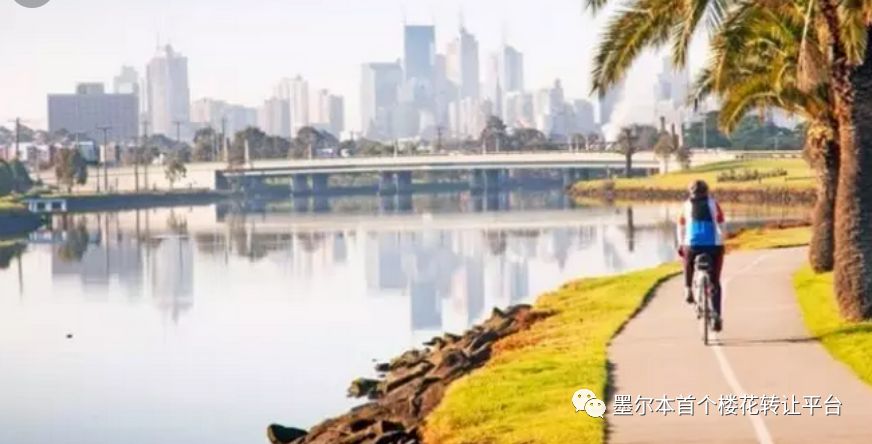 Leisure life: The beautiful Maribyrnong River, you can jog along the river bank, or walk to the nearby cultural heritage, Footscray Park, to walk the dog. In addition, you can drive to Flemington Racecourse in 5 minutes, watch the world-class event – the Melbourne Cup Carnival, or go to the Whitten Stadium to watch the AFL football game.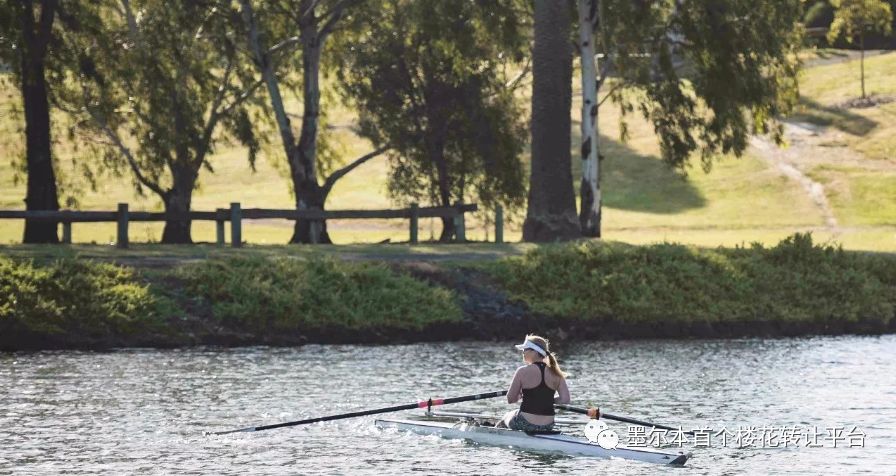 Beautiful landscape: The project has three beautiful views of Melbourne city, Maribyrnong River and Flemington Racecourse. Each apartment features floor-to-ceiling windows and a spacious living area that seamlessly connects to a private balcony where residents can enjoy stunning views of the city or river.
traffic:
Footscray Railway Station 700m
Footscray tram stop 850m
Footscray bus stop 180m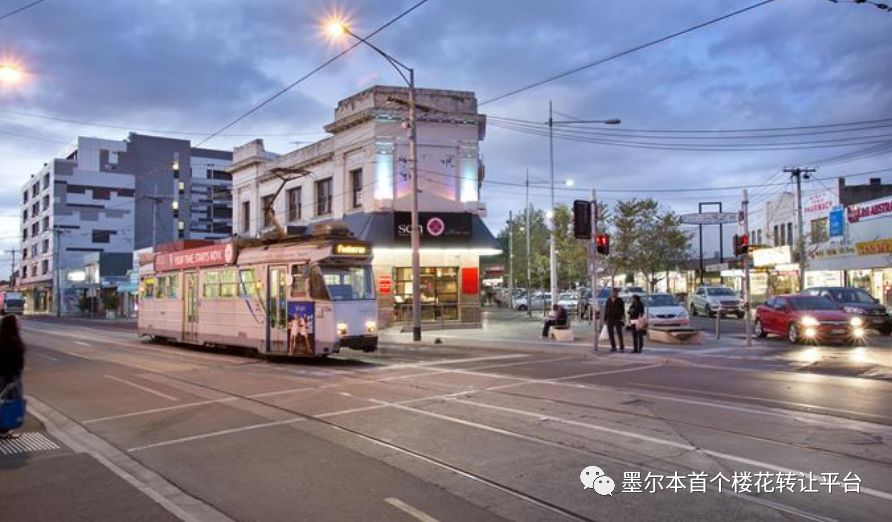 education:

Gilmore College

Footscray Primary School

Angliss Children's Centre Kindergarten

StMonica's Catholic Primary School

Gilmore College for Girls Women's High School

Victoria University

University of Melbourne

Royal Melbourne Institute of Technology
hospital:

Footscray Hospital 2.5km

43 Byron Street Community Hospital

Western Hospital West Hospital

Melbourne Royal Children's Hospital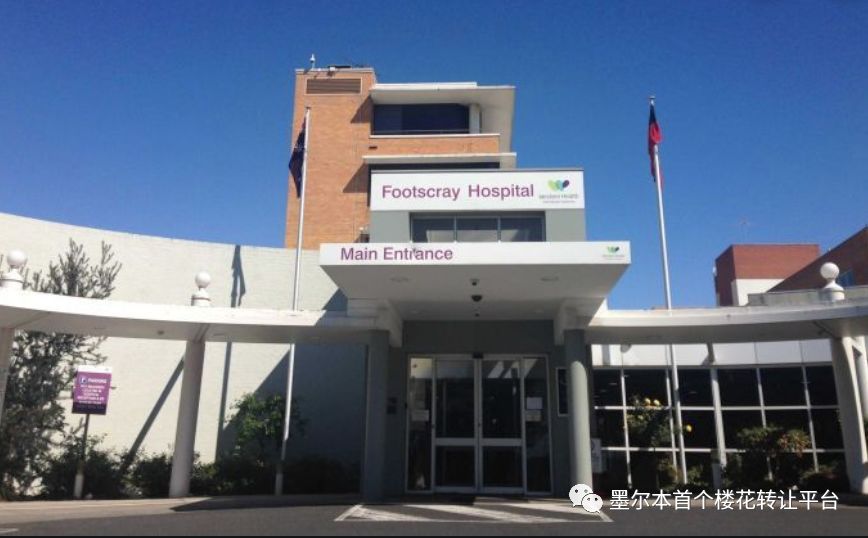 park:

Maribyrnong Reserve Park

EA Coulson Park

Maribyrnong Park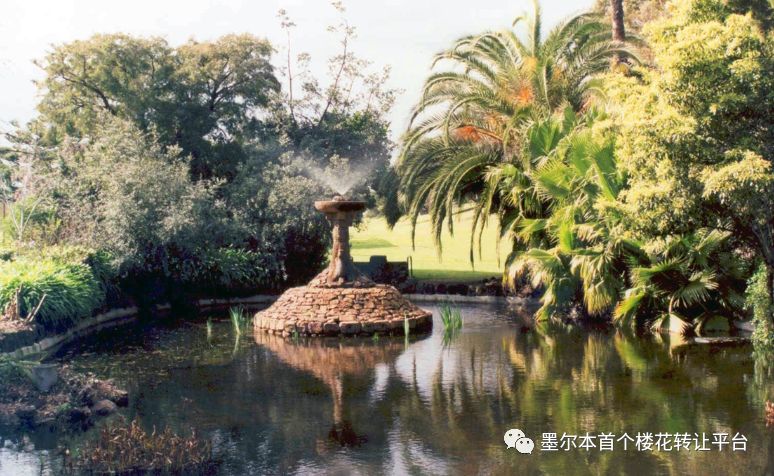 shopping:

Highpoint Mall (the second largest shopping mall in Victoria and the third largest shopping mall in Australia)

Maribyrnong Riverside and Walking Trail 20m

Footscray Community Art Centre

Melbourne Racecourse 2km

Newells Park

Beaurepaire Park

Mascnish Nature Reserve

Hearley Reserve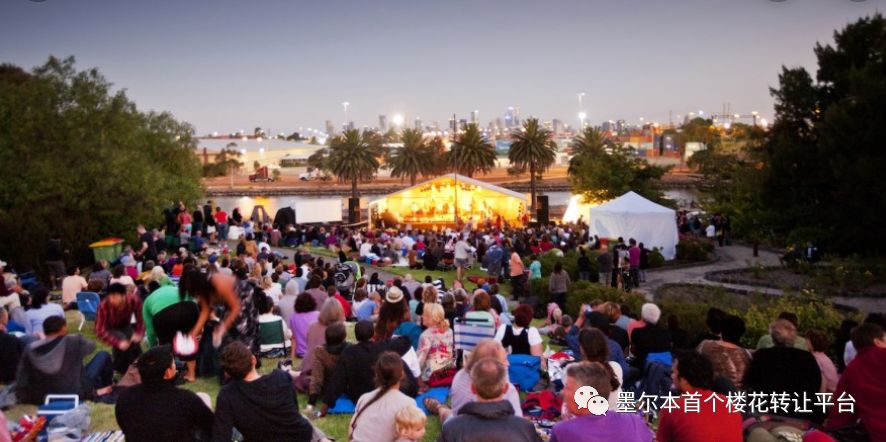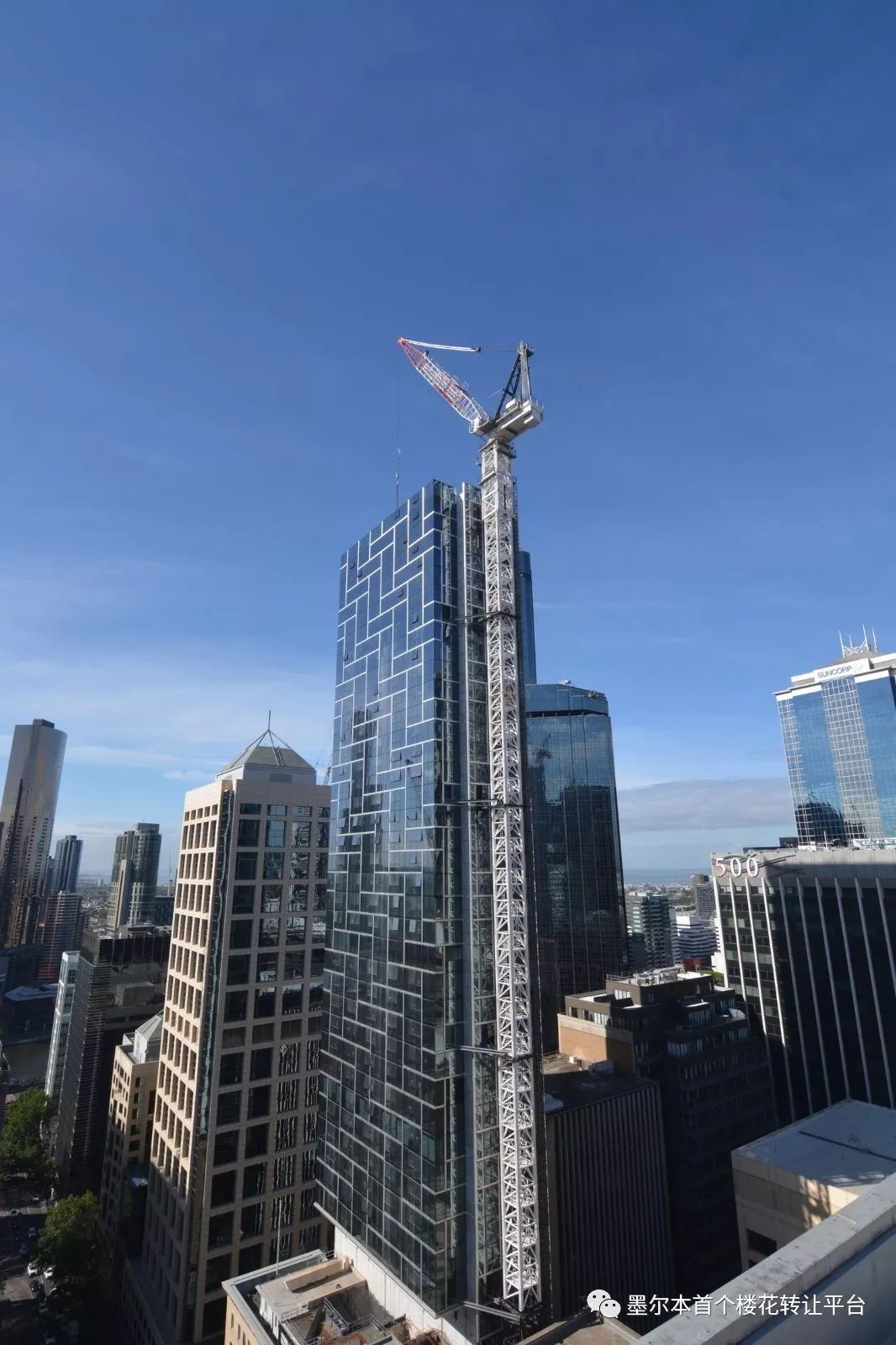 Project Name: Collins House
Project Type: Luxury High End Apartment
City: Melbourne Melbourne
Area: Melbourne CBD
Project address: 466 Collins Street, Melbourne, Vic 3000
Delivery time: October 2019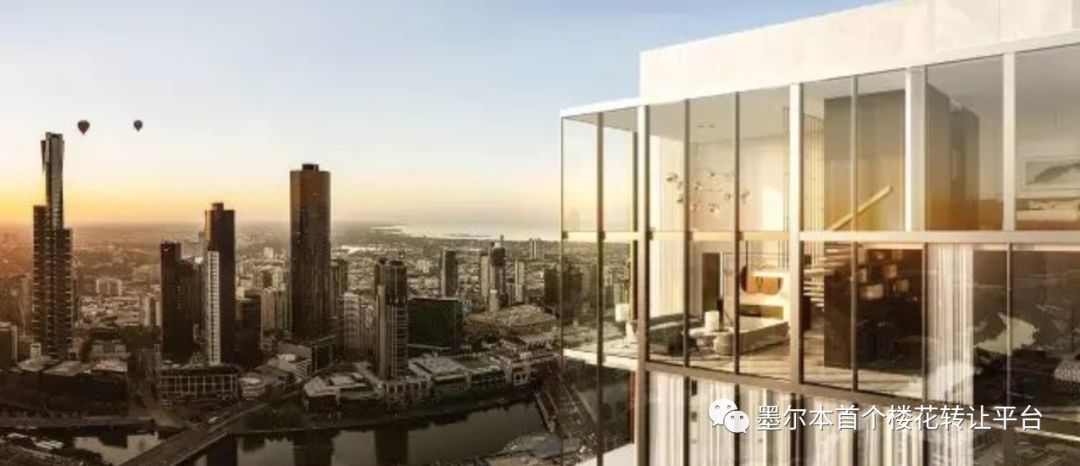 The Collins House luxury apartments are ideally located on the corner of Collins Street and William Streets, the heart of Melbourne's financial CBD, just 5 minutes from Southern Cross Station. The Collins House Hotel is also close to Crown Casino, Southern Cross Station, Charles Street Station, and is served by many well-connected transportation routes.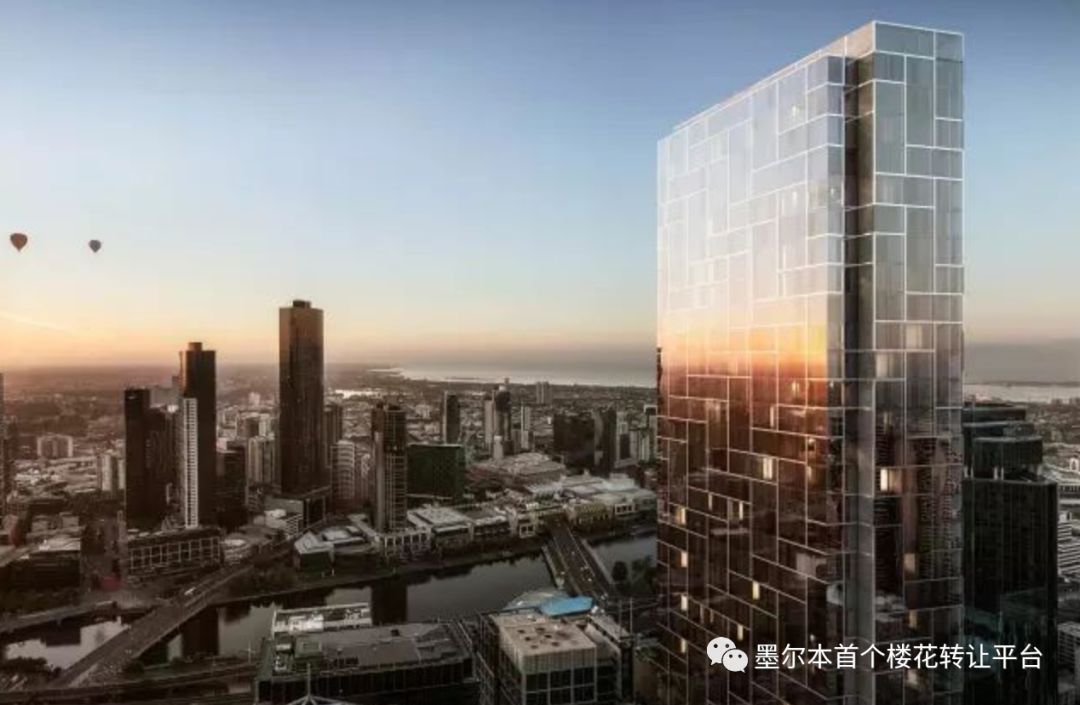 The offices of the major banks of Australia's major banks, the Australian Stock Exchange, and many insurance companies are located on this street. Collins Street is also the center of major brands, LOUIS VUITTON, GUCCI, Max Mara, BURBERRY, CHANEL, PALPH LAUREN, VERSACE… internationally renowned luxury fashion brands.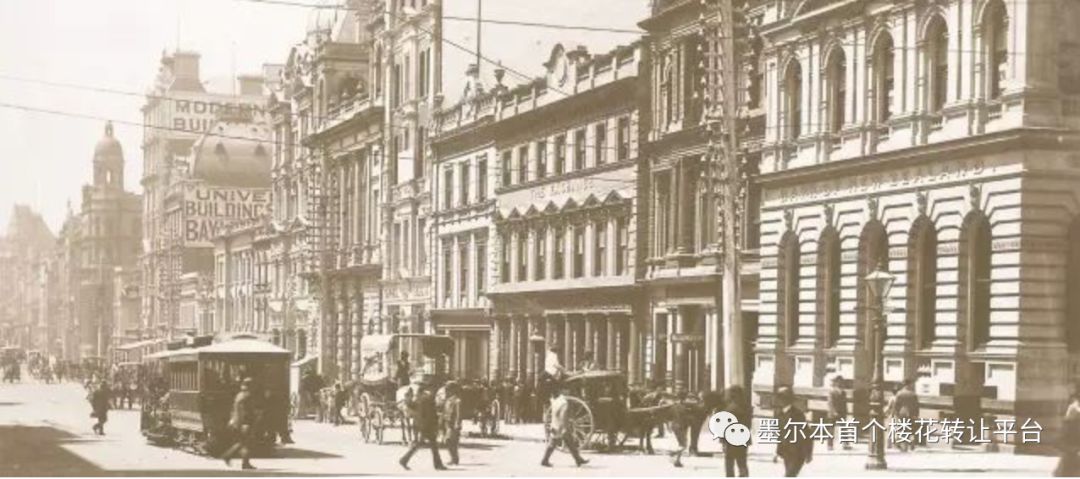 Slim skyscrapers may not be common in the Australian city skyline, but they are not new. New York skyscrapers in New York City. The tall and famous building is a triangular Flatiron building built in New York in 1902, only two meters wide from the apex.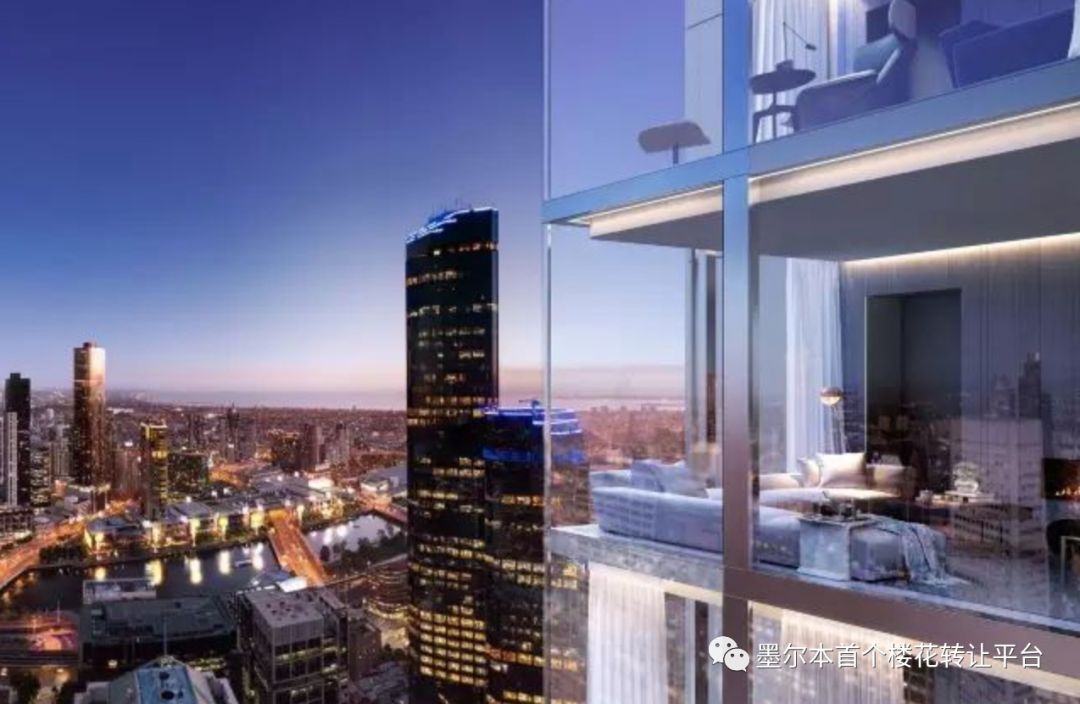 Artistically blending the details of modern architecture and historical humanistic architecture, the original architectural façade and porch with Art Nouveau architecture in 1908 is completely preserved. Ancient bluestone, flying embossed relief, the foyer on the ground floor creates a classic timeless.

Located on the third floor of the building, the Colin Clubhouse is your private outdoor space, overlooking picturesque green trees, trams, and the bustling streets of Colin. The open-air bar, open-air banquet area, and hardcover kitchen as well as the spacious internal banquet area are great places for friends to get together and socialize.
The COLLIN HOUSE project is a landmark high-rise residential project with sophisticated construction techniques and elegant and refined design.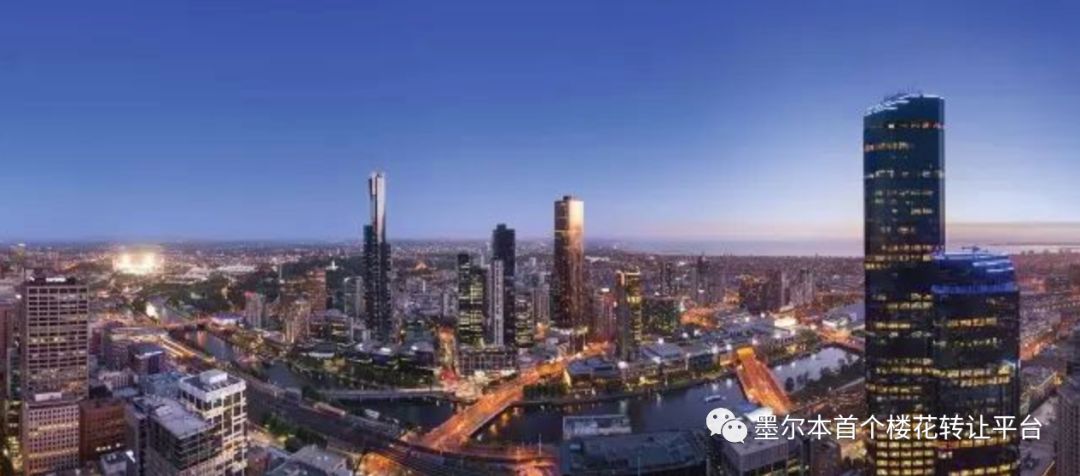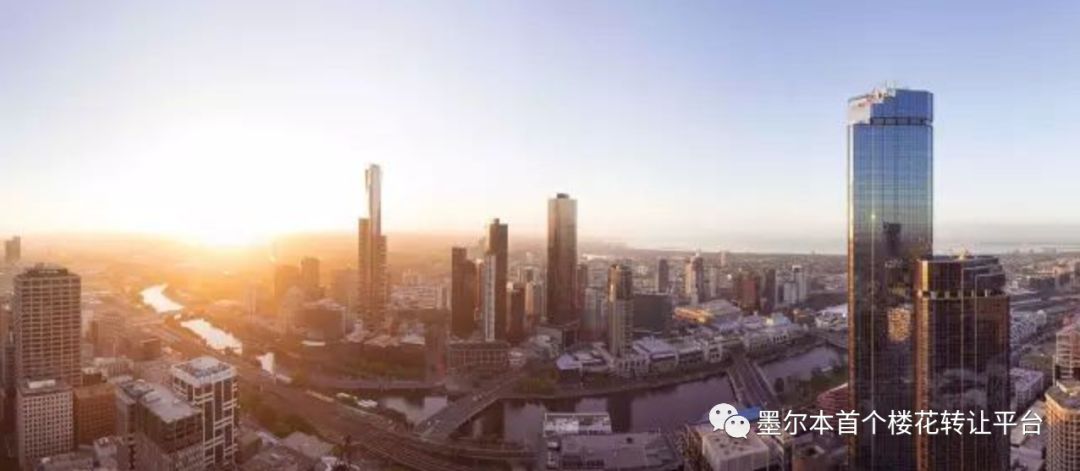 The apartment plan is designed to address the evolving issues of workplace and apartment life. The concept of an office "attic" style of living creates a variety of apartment types suitable for quarter-floor modules.
Surrounding facilities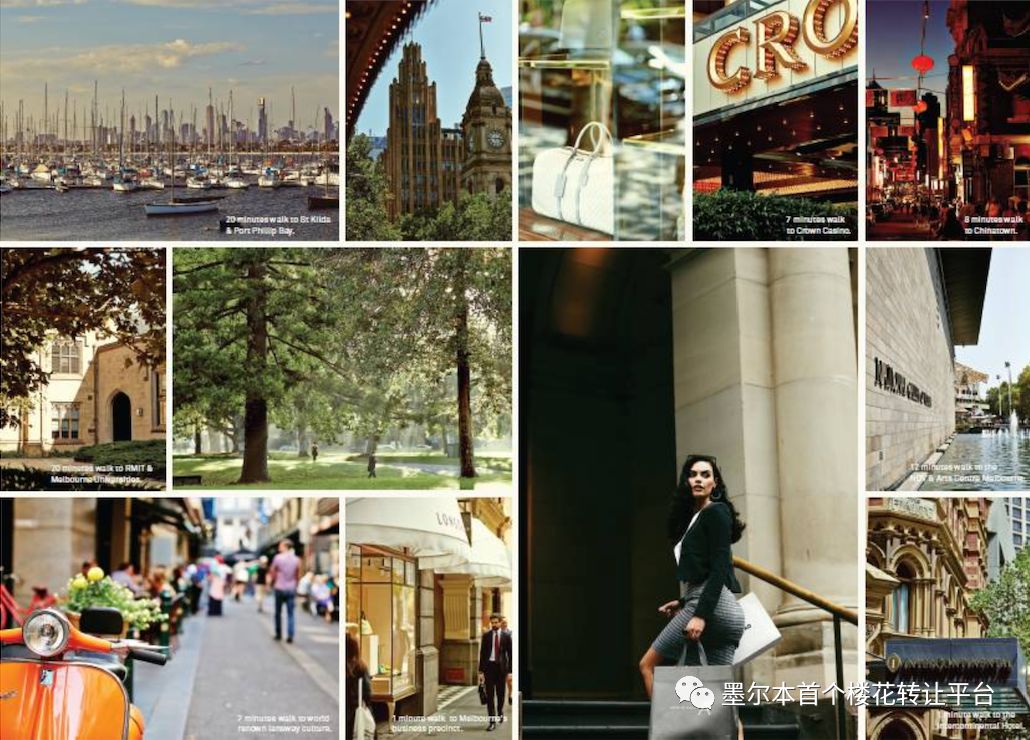 Nearby are the four major banks in Australia, the Australian Stock Exchange, major insurance companies and other financial investment companies, 500 powerful companies and other commercial institutions;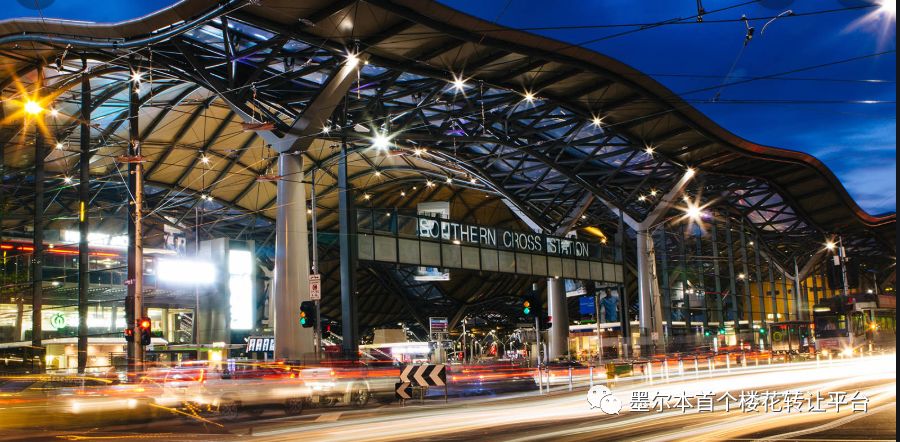 Convenient transportation, with the southern cross station and Victoria Harbour to the north and Flinders Station to the south, with free trams connecting the entire CBD and various regions in Spencer, Collins and Bourke;
Take a free tram to the University of Melbourne, RMIT, Victoria University City Campus, Chinatown, Pedestrian Street, Queen Victoria Market for a few minutes by car;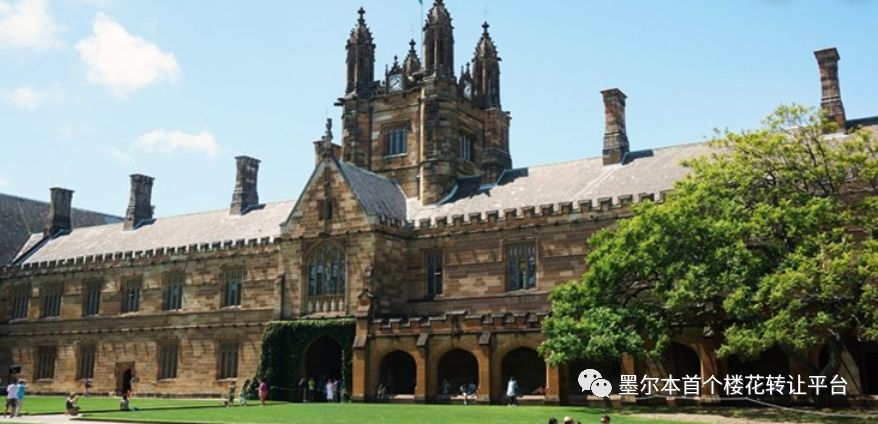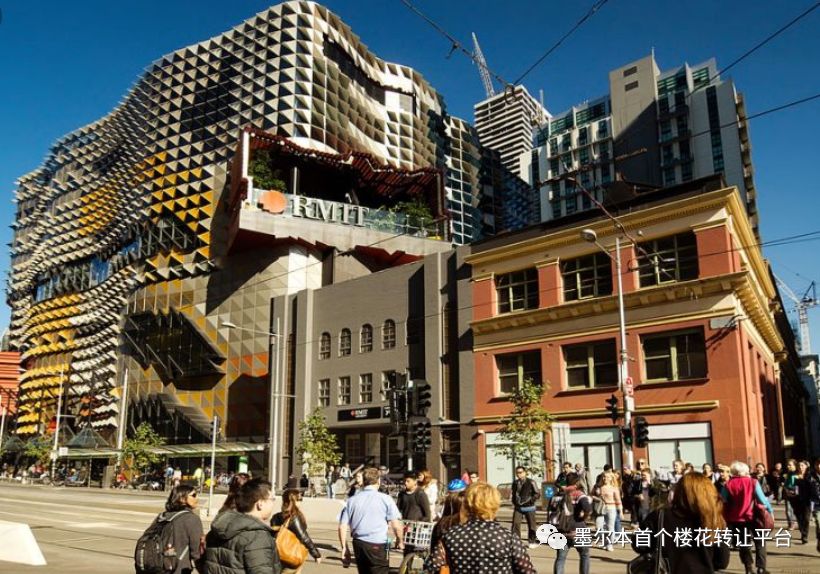 5 minutes walk to the Melbourne Crown Casino across the Yarra River;
It is about 4-5 kilometers away from several aristocratic schools Wesly College, Melbourne Grammar school, Women's Elite High School, and Victorian College of Art. It takes about 6-10 minutes by car.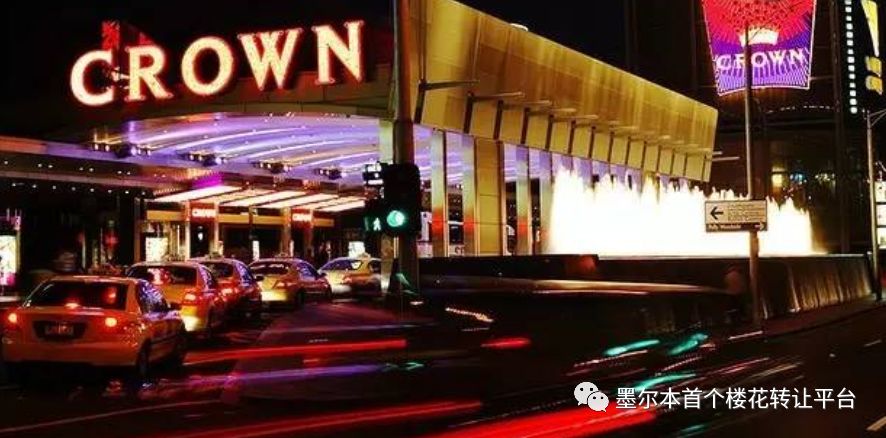 Traffic transport

– Southern Cross Train Station Southern Cross Train Station

– Flinders Street Train Station

– Multiple tram routes: 48, 109 & 112 – all located directly at the entry of the building on Collins Street.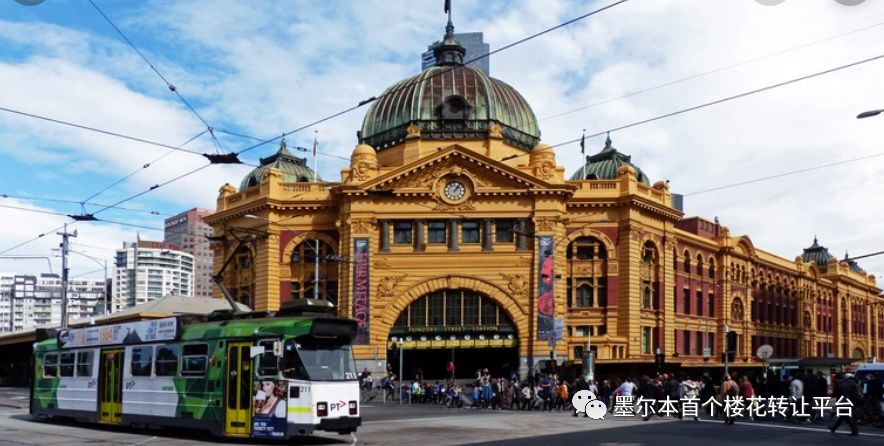 Shopping Shopping

– Collins Street shopping precinct

– Bourke Street Mall

– The Emporium

– Melbourne Central retail precinct
Education Education

– University of Melbourne, Melbourne University

– RMIT University RMIT University

– Victoria University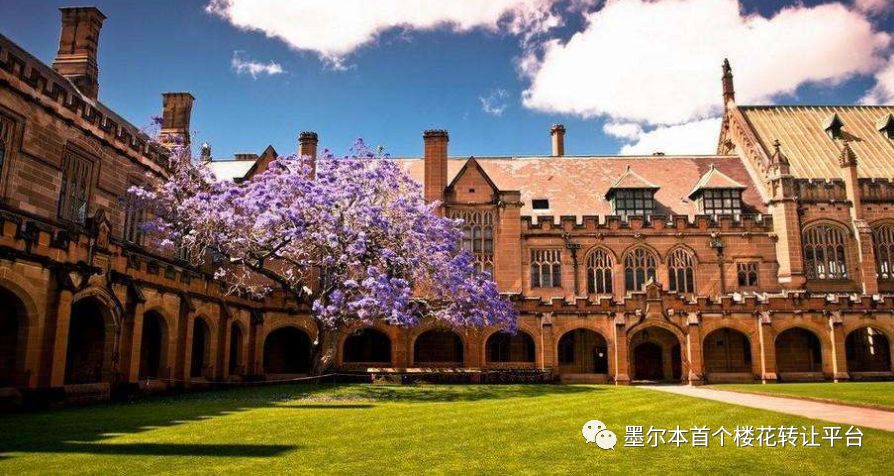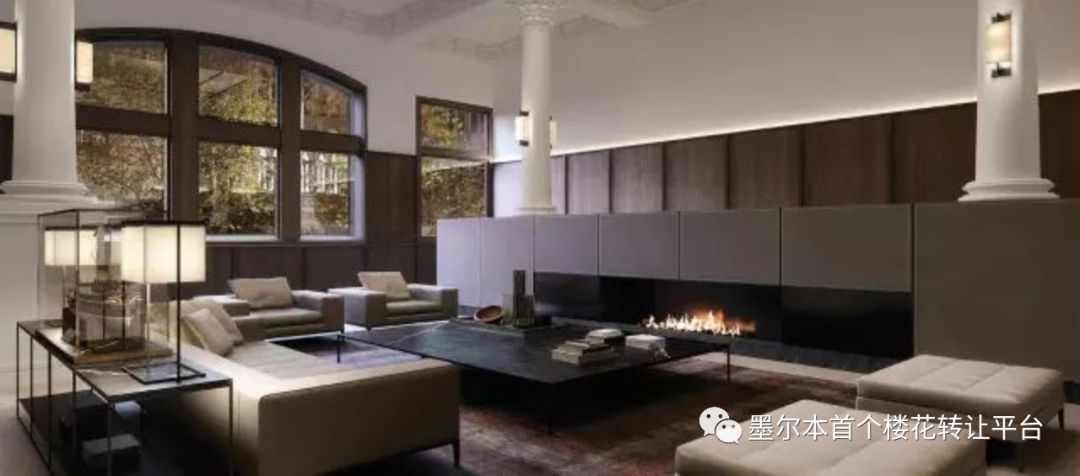 A total of 267 apartments, one bedroom (94), two bedroom (136) and three bedroom (16) apartments and luxury penthouse (9) fully automatic, independent parking system, multi-level parking spaces, automatic disassembly And searching for vehicles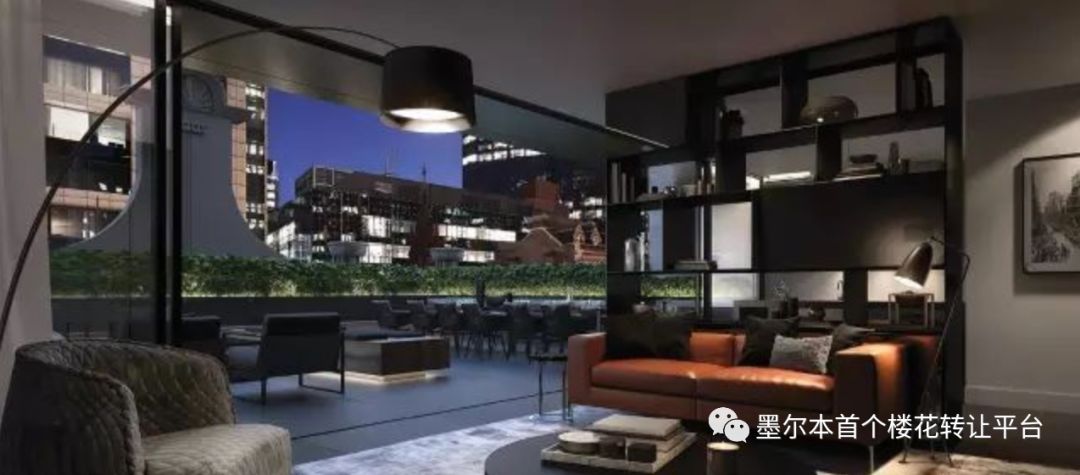 High quality interior design, wooden floors, Miele appliances, central air conditioning, maximum design for natural ventilation and daylighting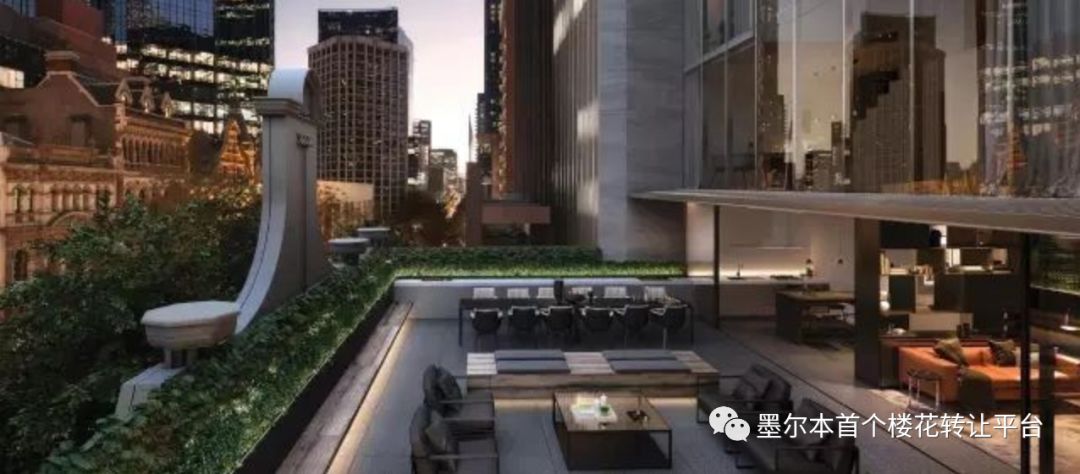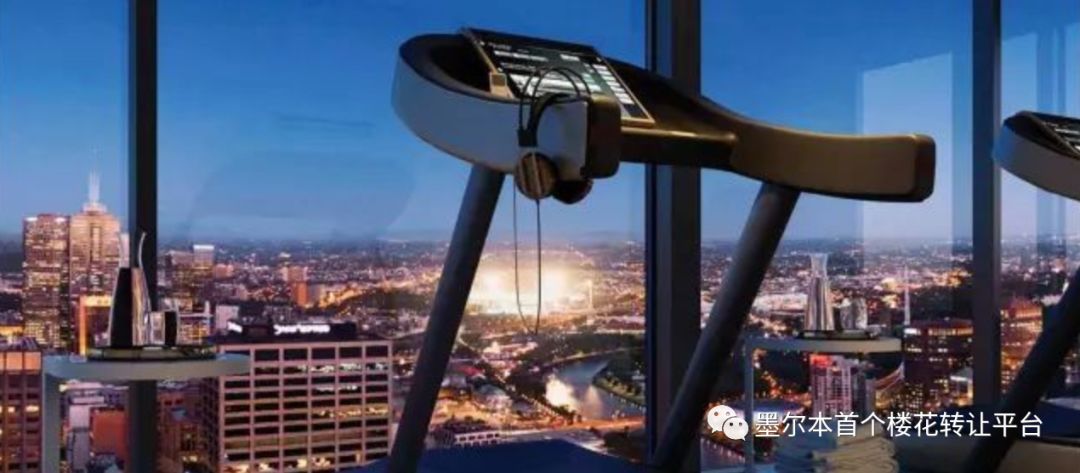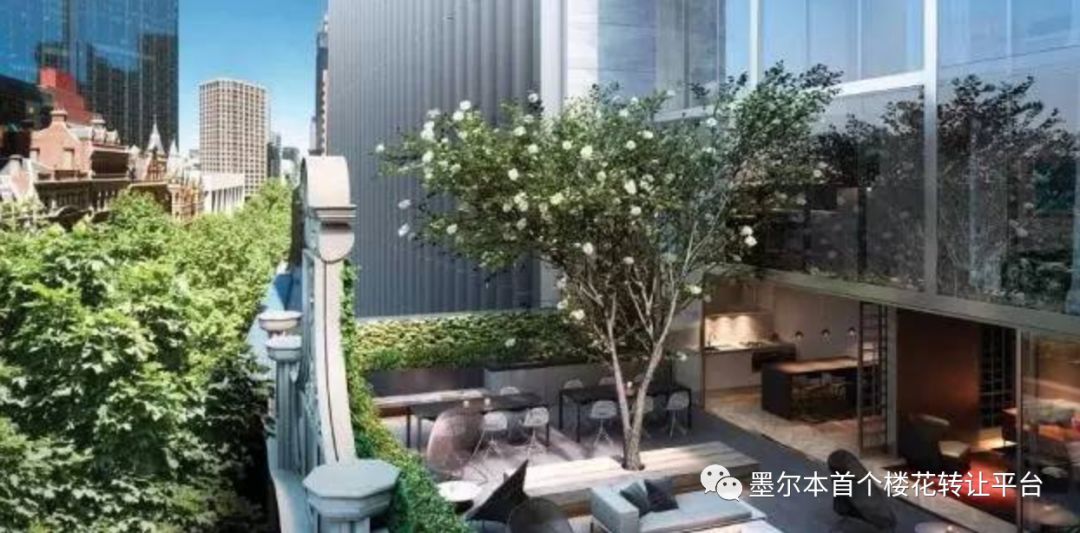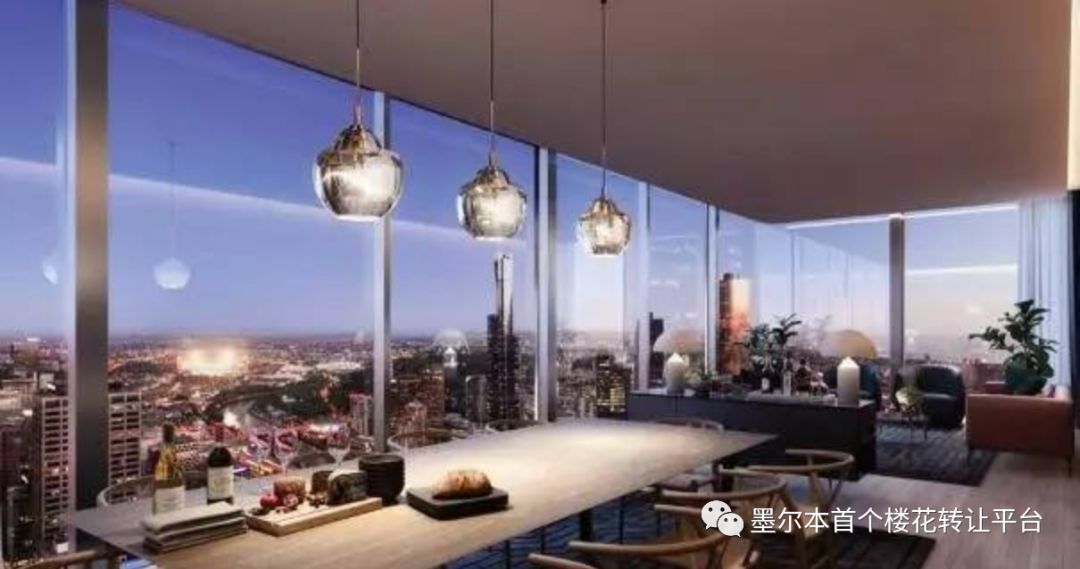 The 3rd floor facility (Collins Terrace) includes an indoor kitchen and lounge, outdoor dining, lounge and BBQ area for all residents. The 27th floor facility (St James Club) features an indoor lounge, kitchen and dining area, fitness facilities, media room and outdoor bar area for all residents.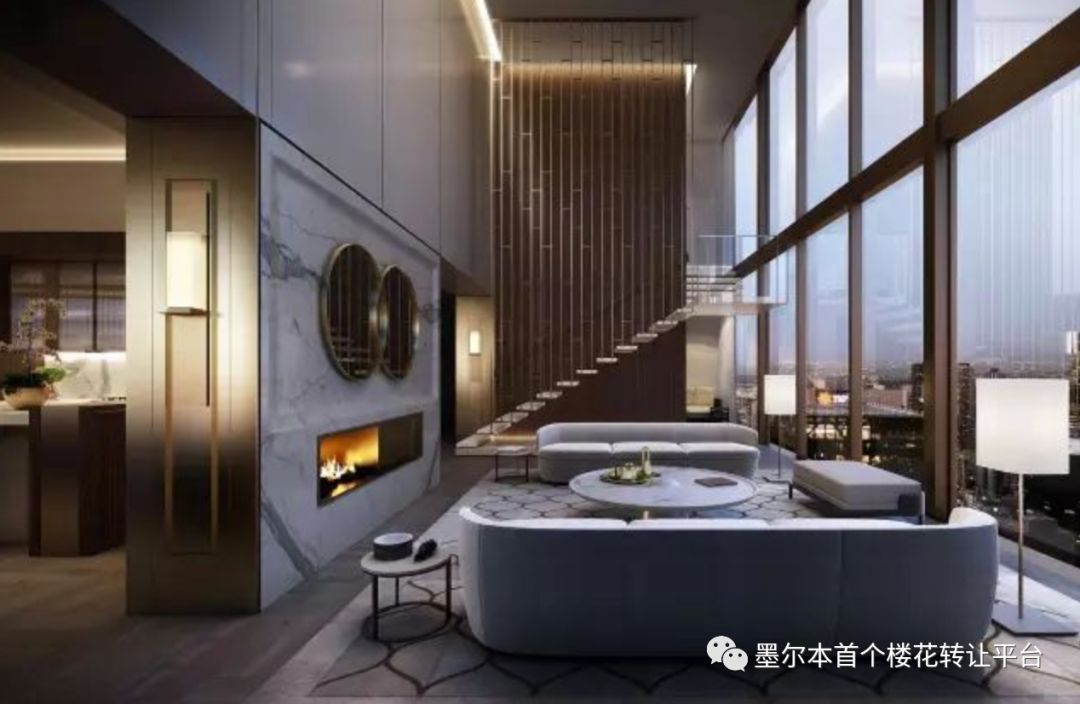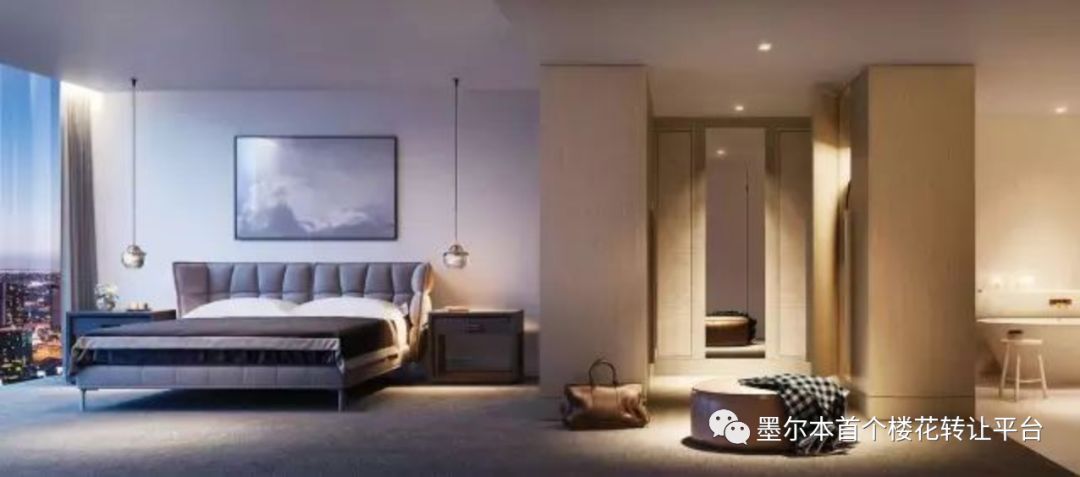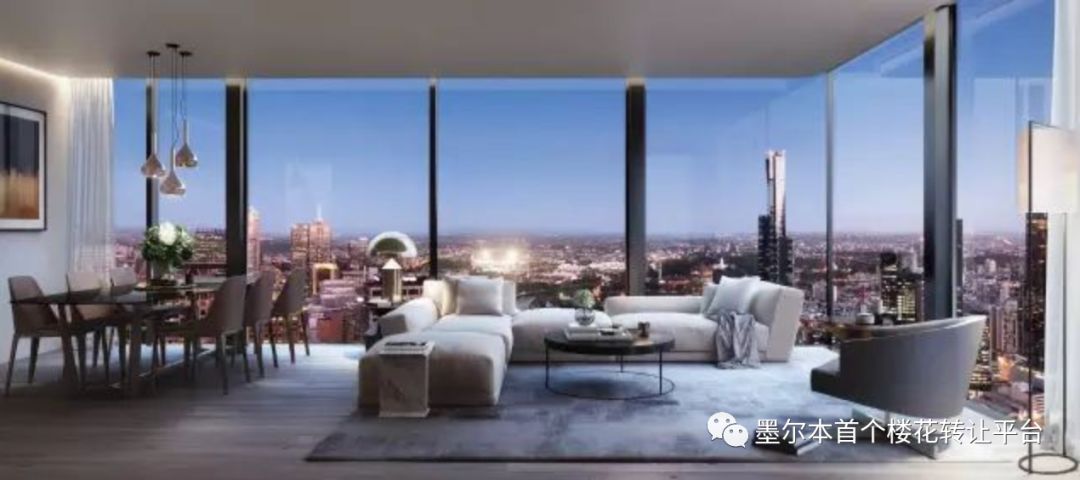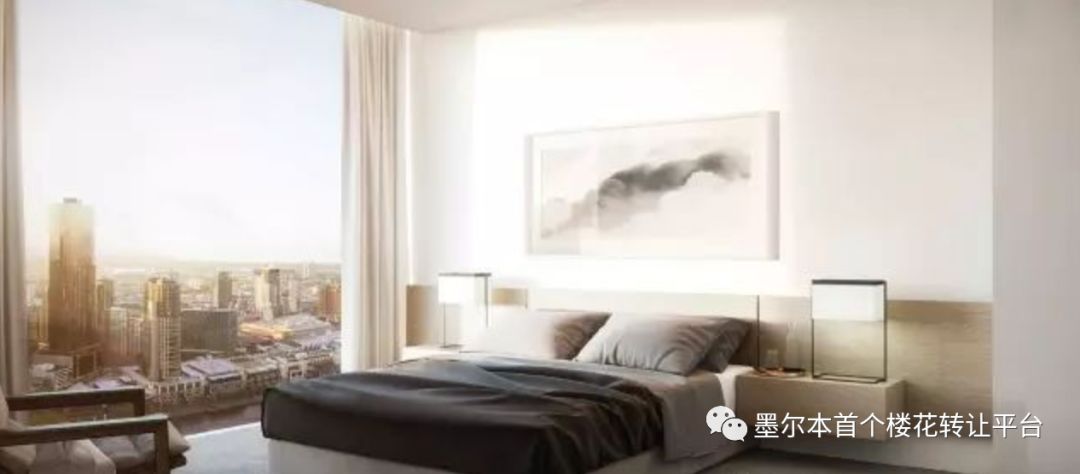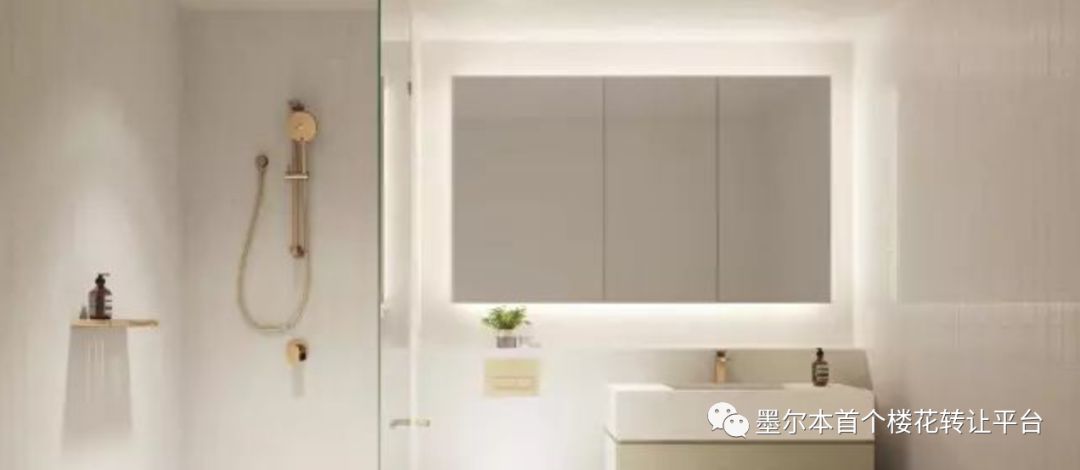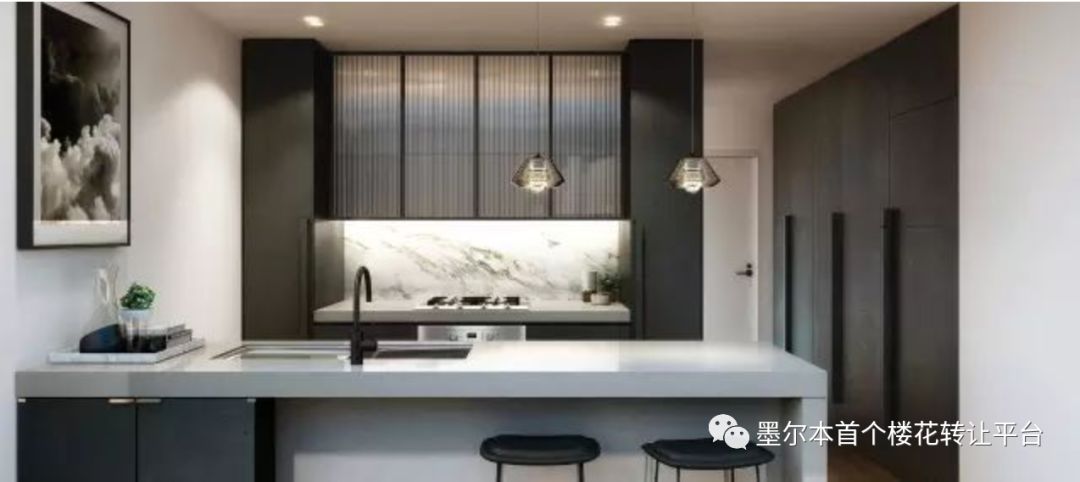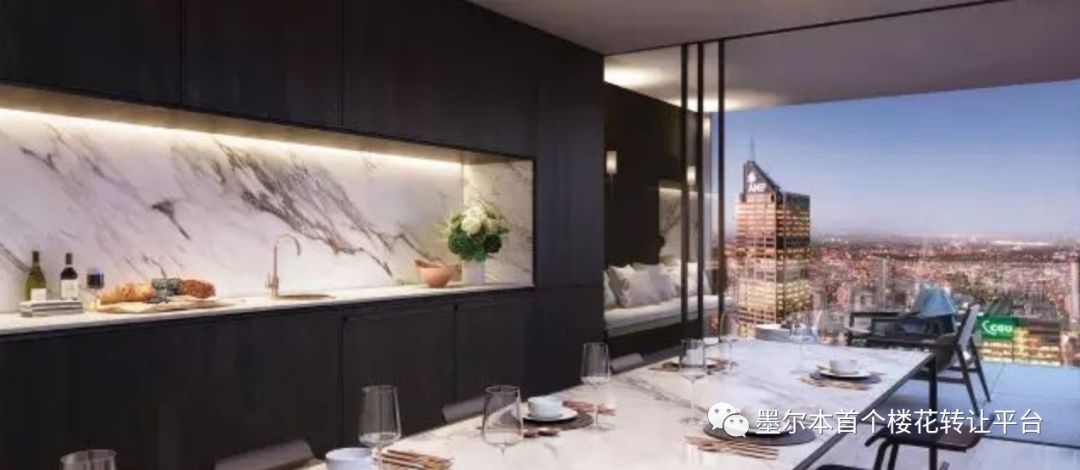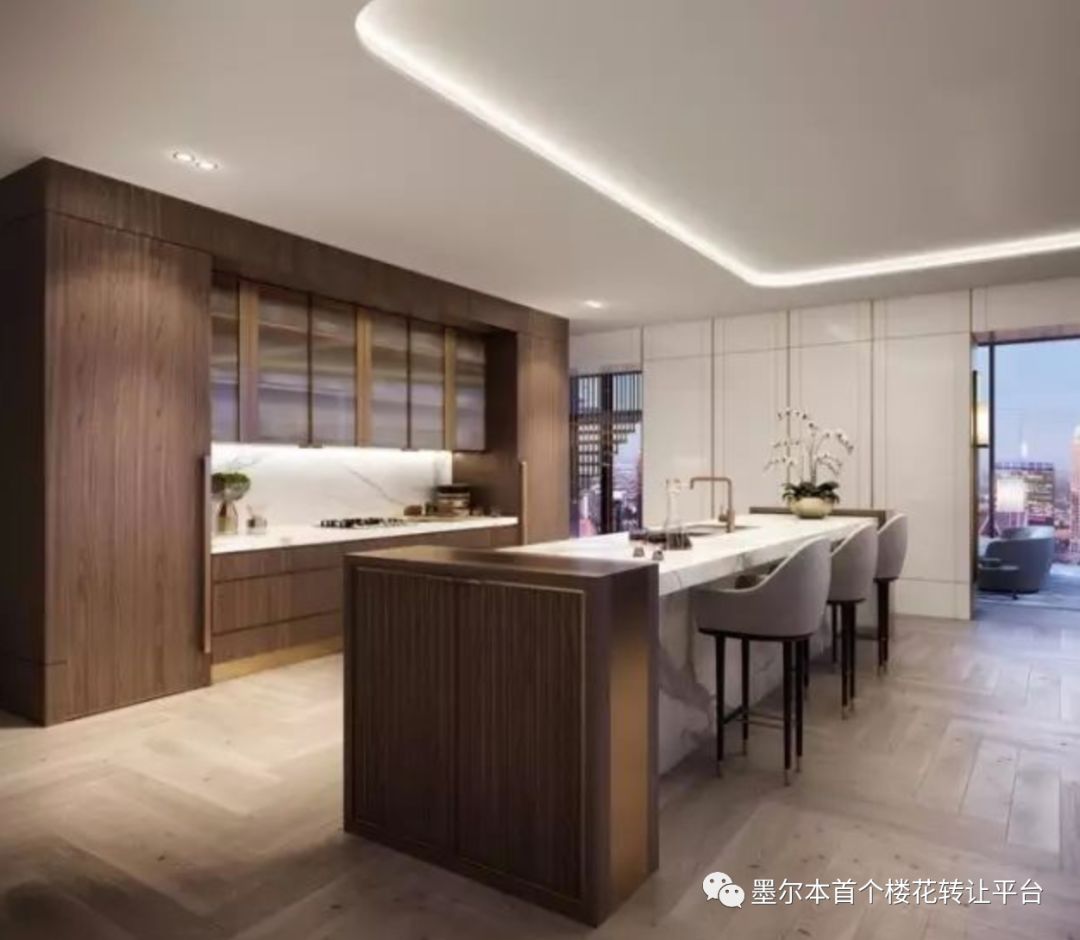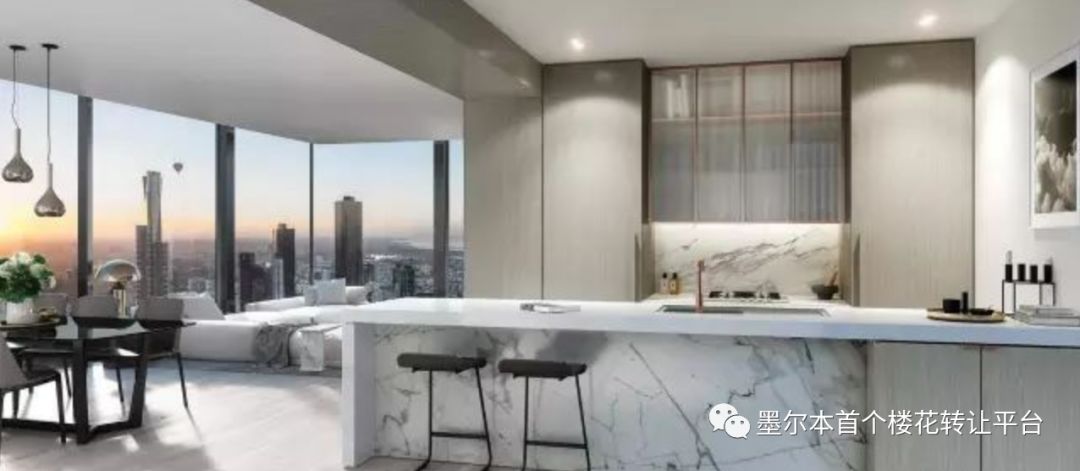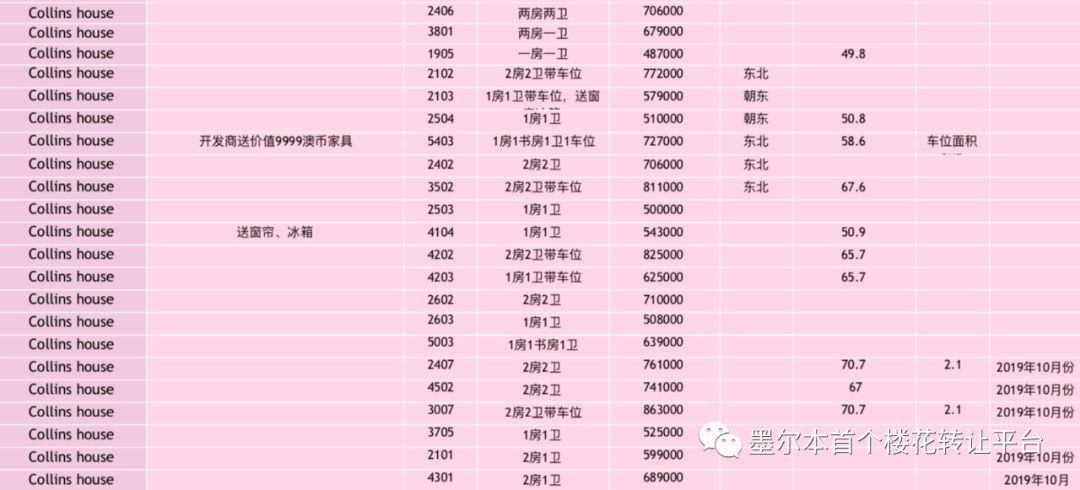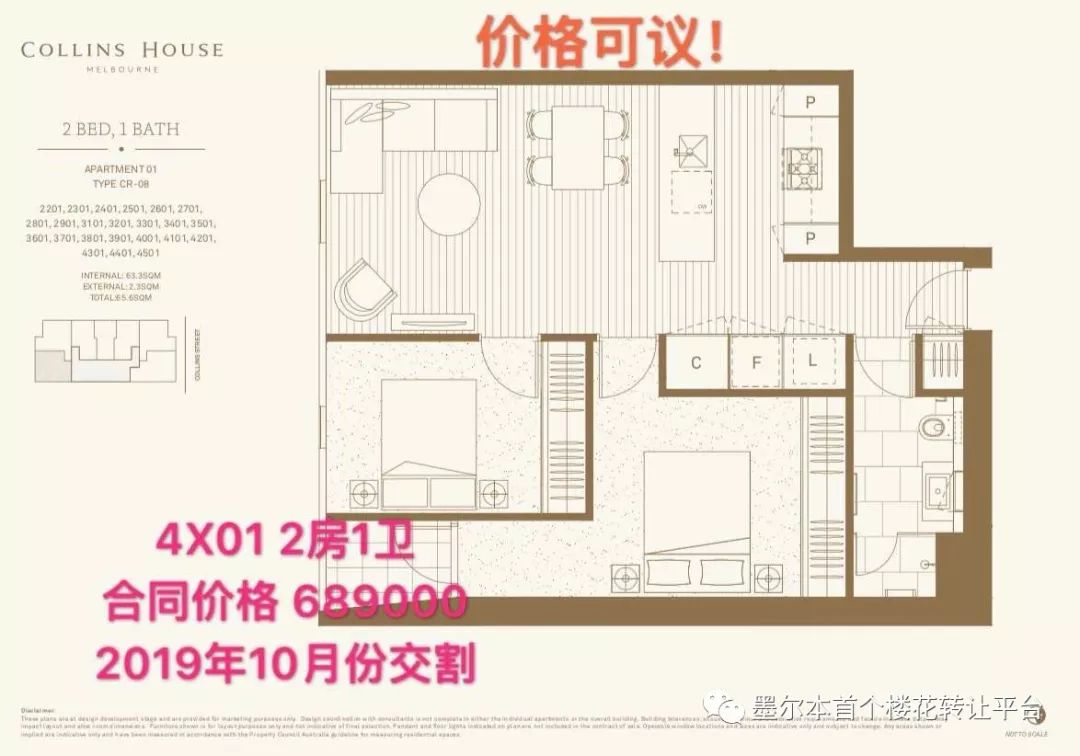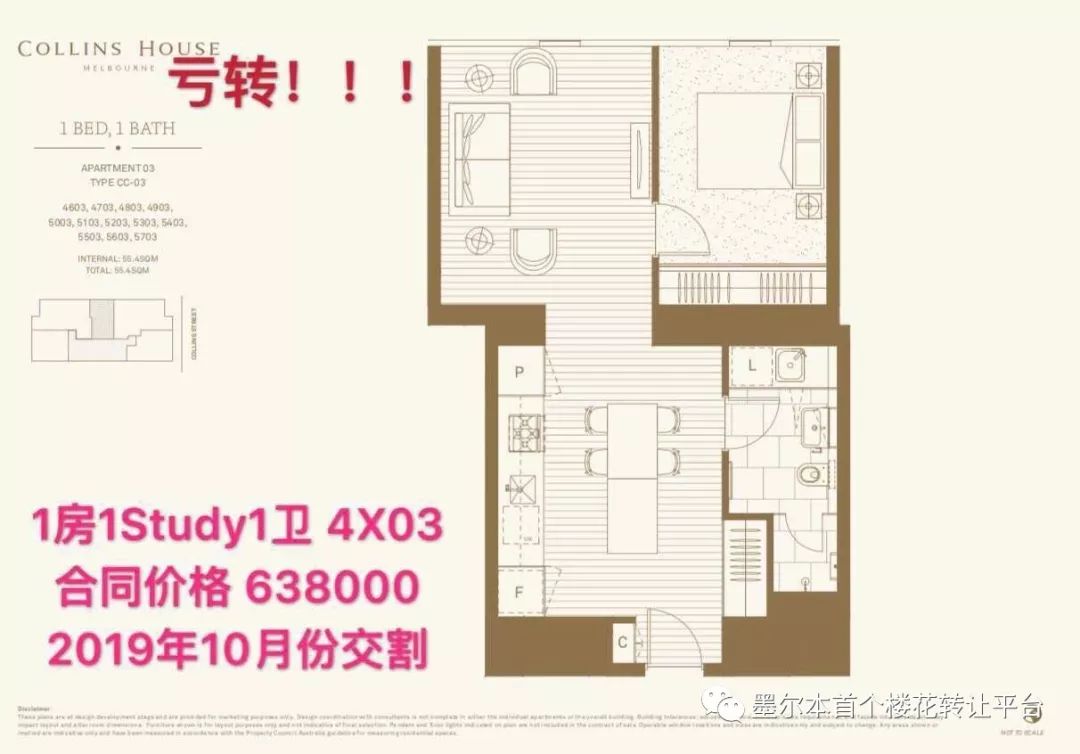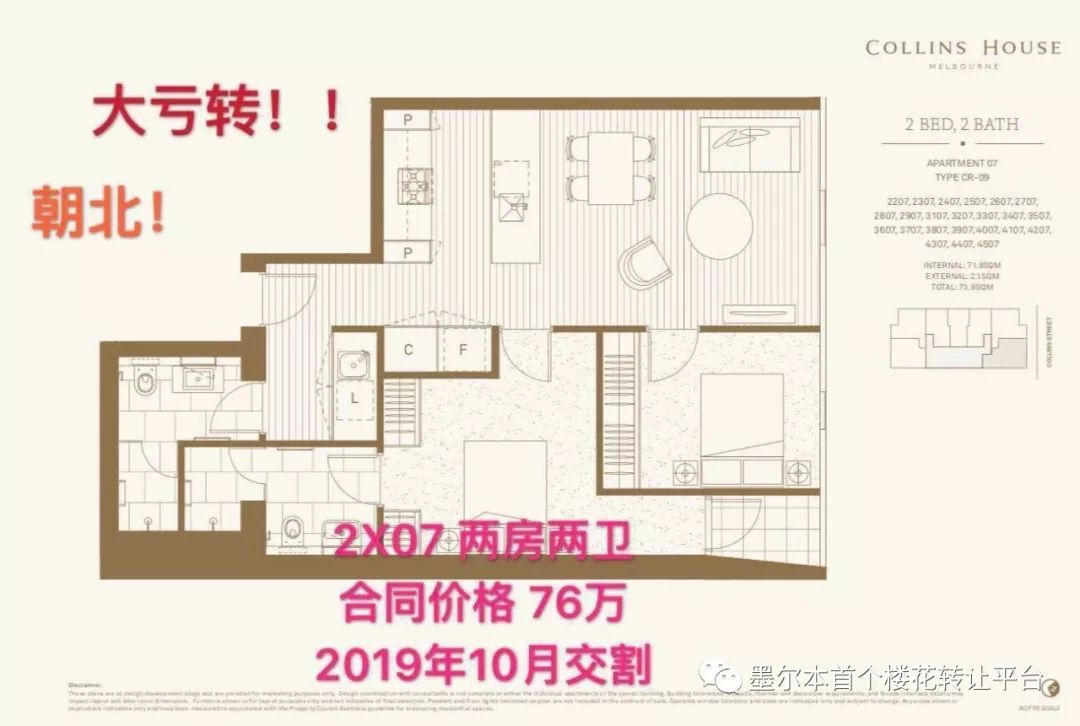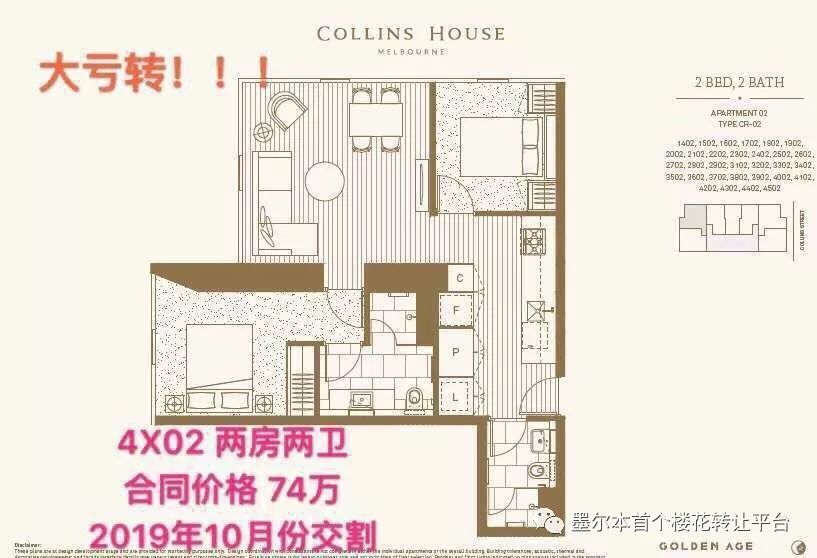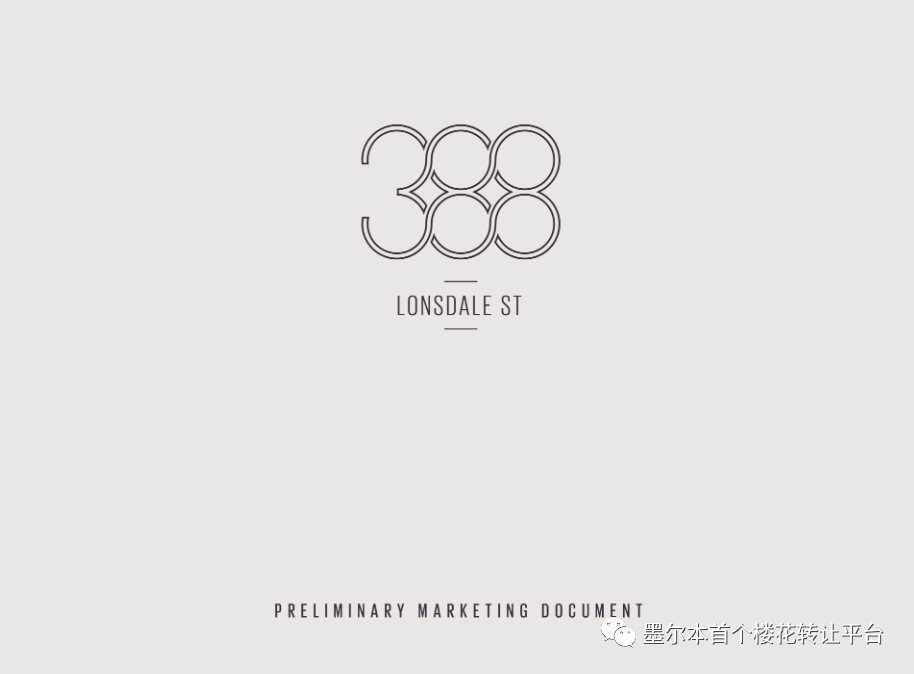 Project Name: Lonsdale 388
Project Type: Downtown Out of Print Apartment
City: Melbourne Melbourne
Area: Melbourne CBD
Project address: 388 lonsdale St, Melbourne VIC 3000
Delivery time: Partially delivered, part of delivery in October 2019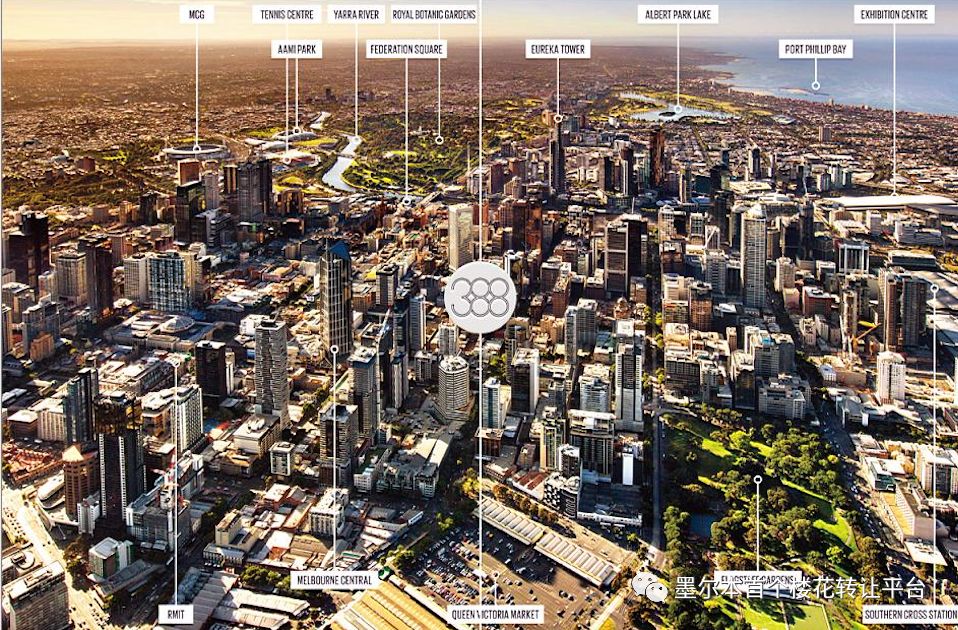 Lonsdale 388 is conveniently located in the most central part of Melbourne. It is easily accessible by tram train to all corners of Melbourne. The surrounding shopping malls are bustling, you don't have to go west, shopping is at your doorstep; Melbourne University, Royal Institute of Technology and other famous schools surround, the world Higher education institutions gathered.
Ten minutes to enjoy all the entertainment and leisure facilities in the city center. The project has the potential to climb the slopes unique to the mature urban community, and it is a rare treasure in the Melbourne CBD!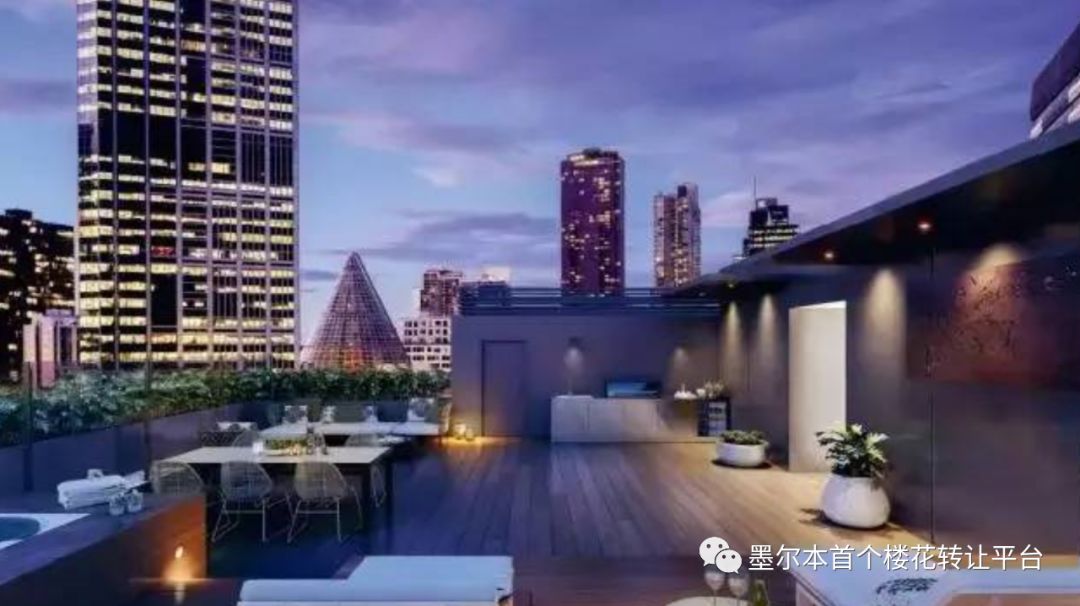 Not only does the potential for appreciation have unlimited, the largest number of students in the CBD and the white-collar office tenant group guarantee the highest rental return rate in Melbourne! Out of print, no, no longer.
The potential for property appreciation is very large. The total height of this project is only 18 floors, very rare small high-rise, with gym and top-floor barbecue terrace, the price is very high!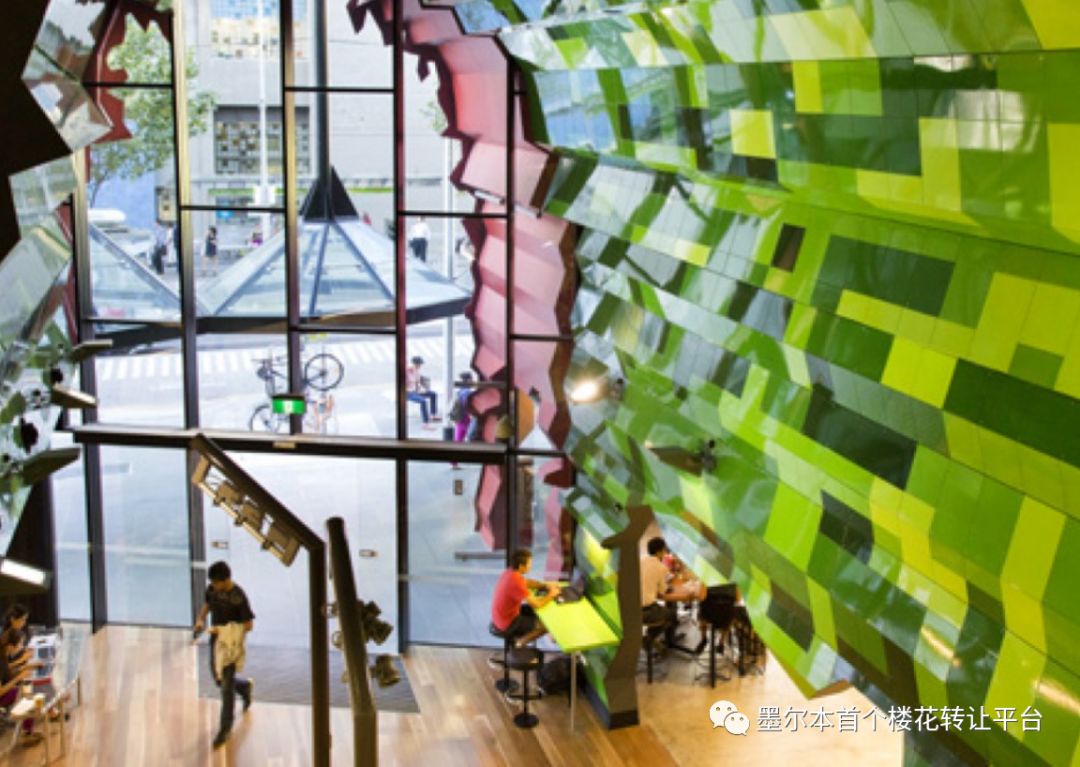 Located in the heart of Melbourne's city centre, close to Melbourne's Central Shopping Centre and surrounded by numerous office buildings. The traffic is extremely convenient, the traffic facilities around the bus and subway are perfect, and the platform can be seen downstairs. Here, you can enjoy many of Melbourne's best educational resources, including the University of Melbourne, Royal Polytechnic University, Victoria University, etc., just a short walk or take the free tram. The total height is only 18 floors, very rare small high-rise, with gym and top floor barbecue terrace, the price is very high!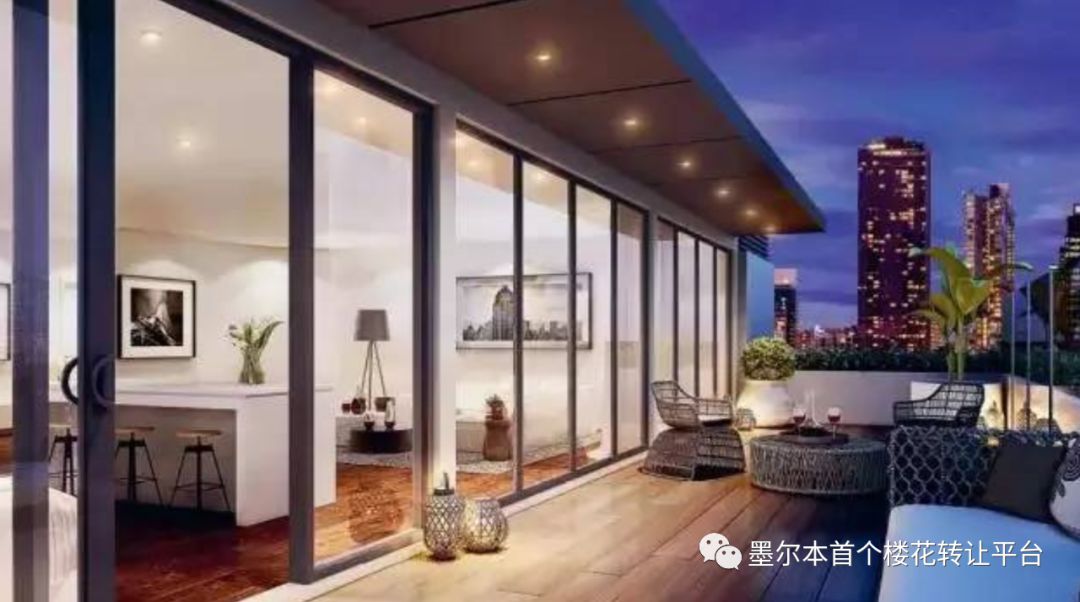 The location of the business center, located in the center of the city, can guarantee rental income and invest in two suitable locations. Life is extremely convenient, whether it is reading, traveling or going to work is very convenient.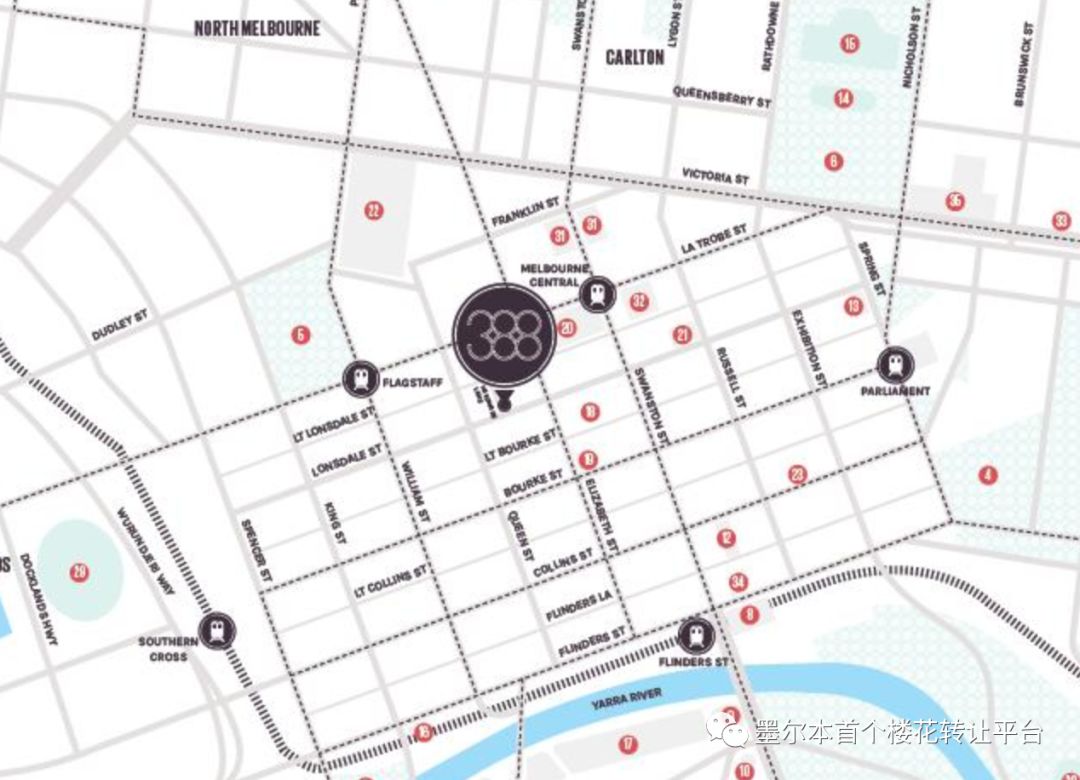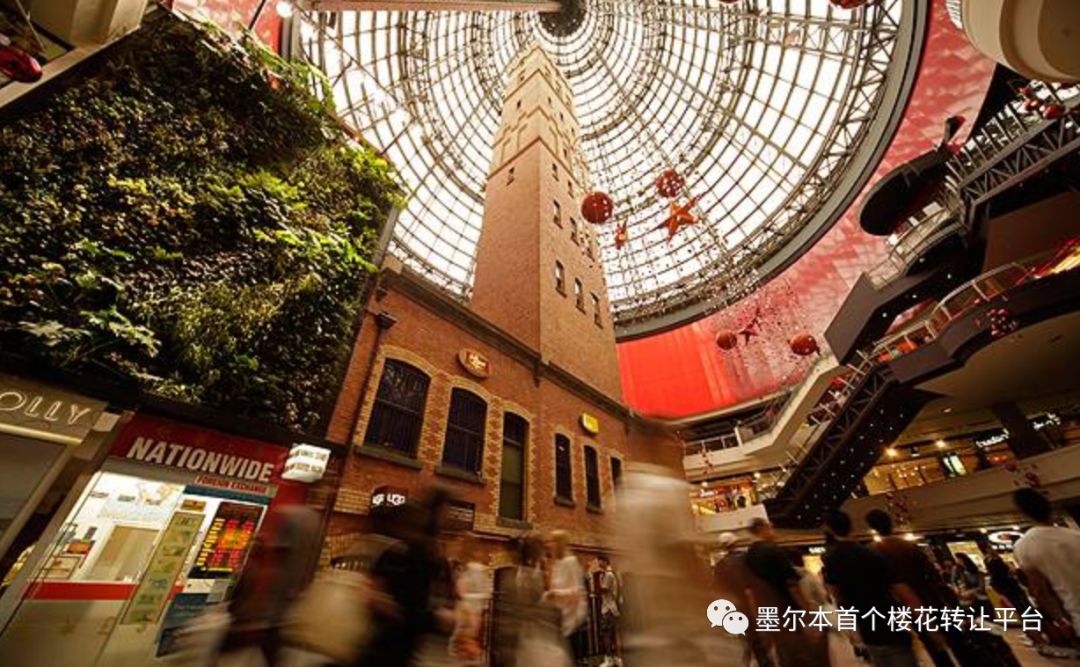 A combination of culture and modern life – the most liveable city of Melbourne, with a wide range of living facilities, located in the heart of the most liveable city of Melbourne, surrounded by a variety of public facilities such as parks, museums, hospitals, stadiums, etc. A 5-minute walk will take you to Collins Street, a luxury street in the heart of Melbourne.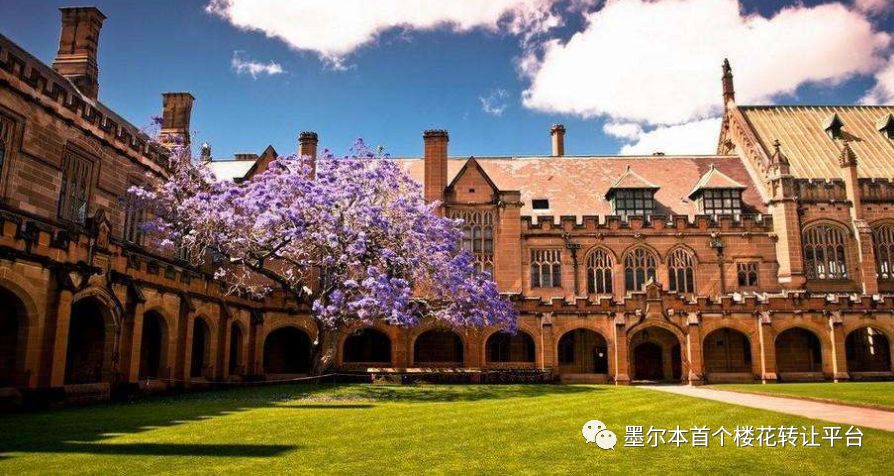 The surrounding academic environment is only 10 minutes from Melbourne Institute of Technology and 20 minutes from Melbourne University. It is only 7 minutes from Melbourne Central Railway Station and various tram stops. At the same time, the location in the city center can guarantee the rental income, which is a suitable location for investment and residence. Because of its extremely convenient life, whether it is reading, traveling or going to work is very convenient.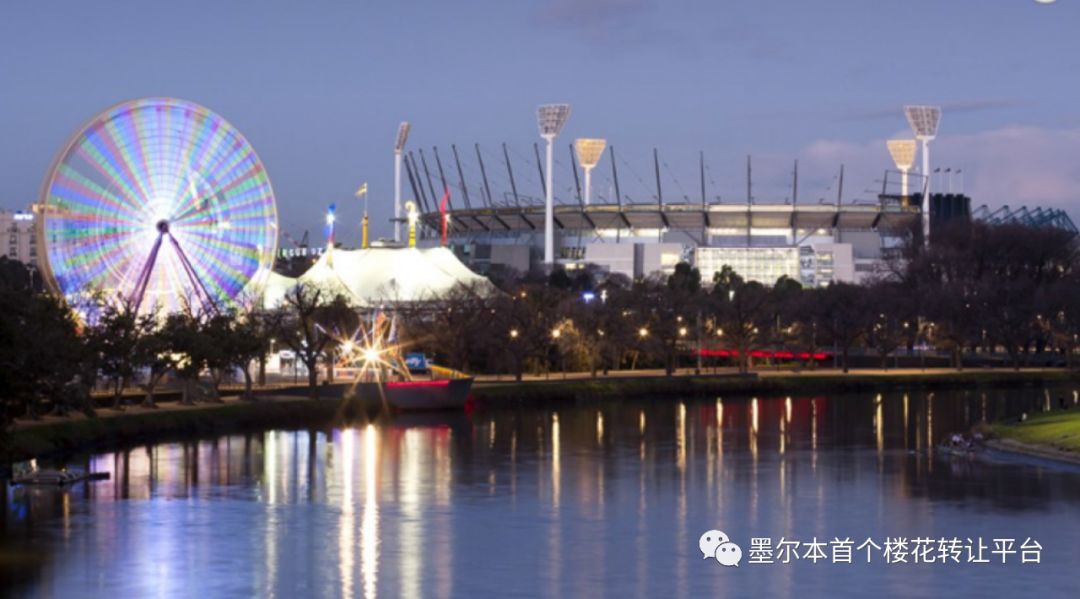 As the project is located in the heart of Melbourne, shopping, dining and entertainment are all within easy reach, where you can experience Melbourne's top life. The project is very close to the University of Melbourne and the Royal Melbourne Institute of Technology.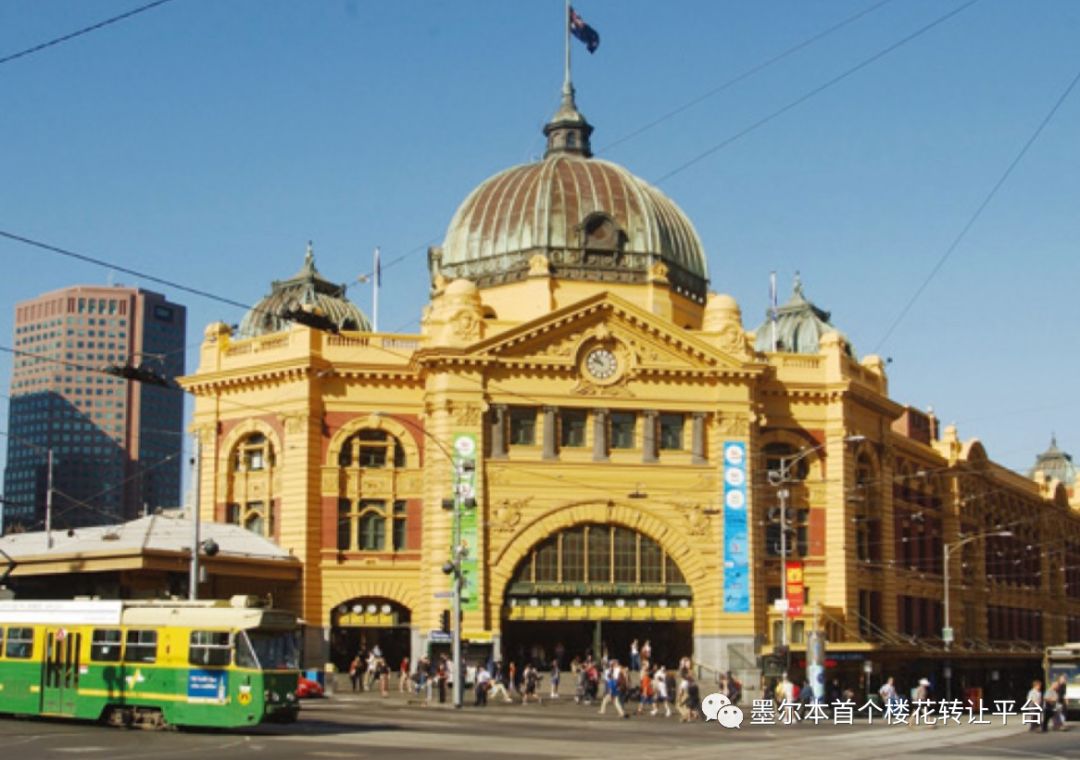 Collins Street has a variety of high-end brands from around the world. You can also find a variety of shopping malls and shopping centers, Melbourne Central, QV, and the iconic department stores Myer and David Jones.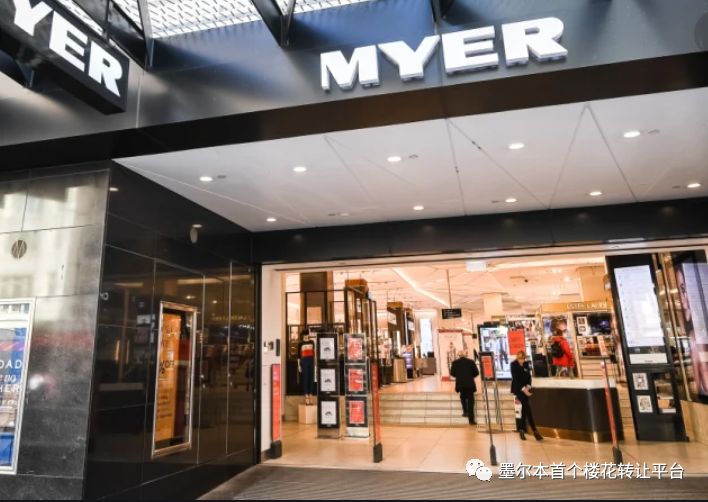 Transportation:
Train station: Melbourne Central Train Station 300m
Flagstaff Railway Station 400m

Bus: 905, 200
Tram: all free
Elizabeth st/la trobe st tram 200m
Lonsdale st/Elizabeth st tram 100m

Shopping center:

Queen Victoria Market Queen Victoria Market 400 m

Melbourne Central Melbourne Shopping Centre 550 m

Bourke Street Mall Shopping Center 350 m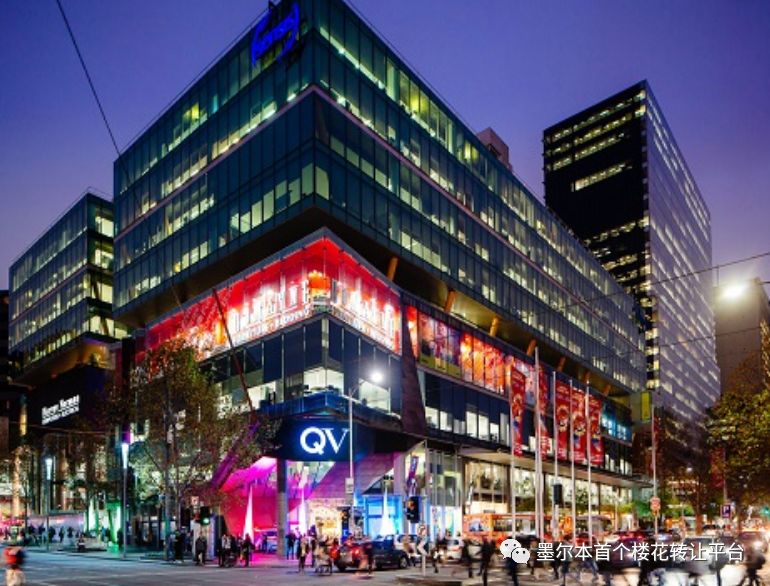 school:

Melbourne University Melbourne University 1.5km

RMIT Royal Institute of Technology 700 m

Victoria university Victoria University Downtown Campus 800 m

University high school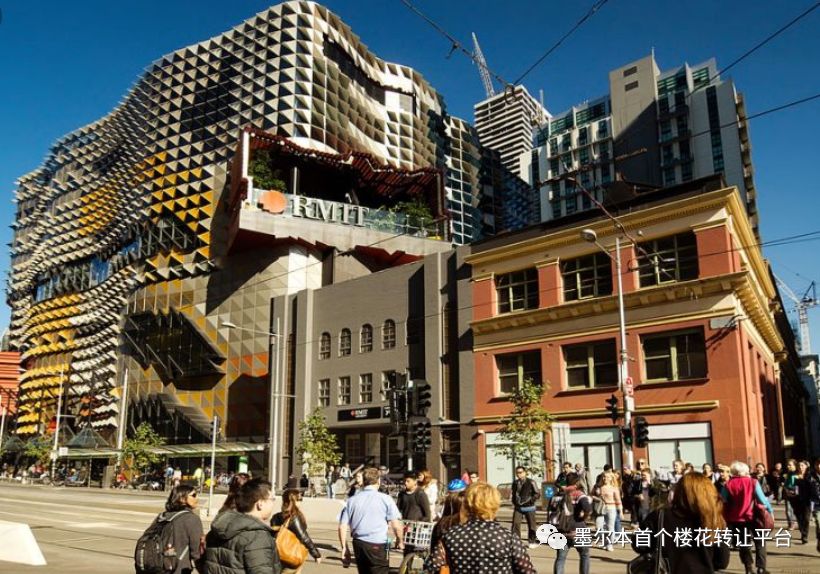 Entertainment:

Flagstaff Garden 950 m

Arts Centre

Comedy Theatre Comedy Theatre 850 m

State Library of Victoria State Library 550 m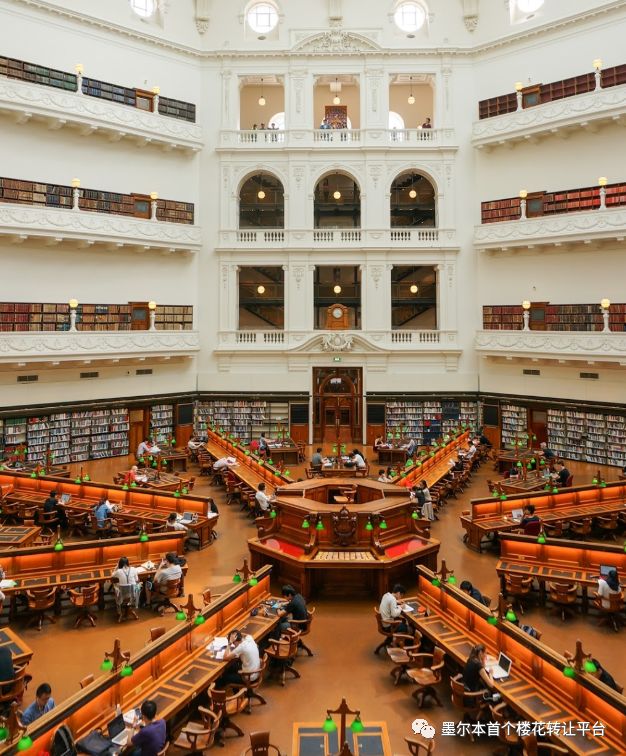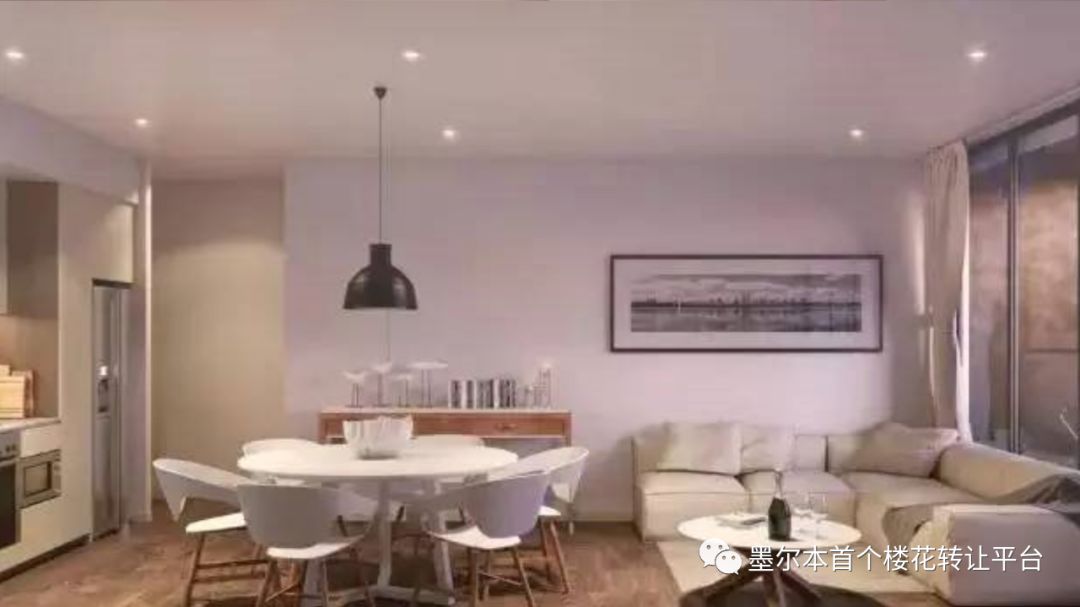 Open design, simple atmosphere. The interior design is dominated by warm colours to give you a warm and comfortable home environment.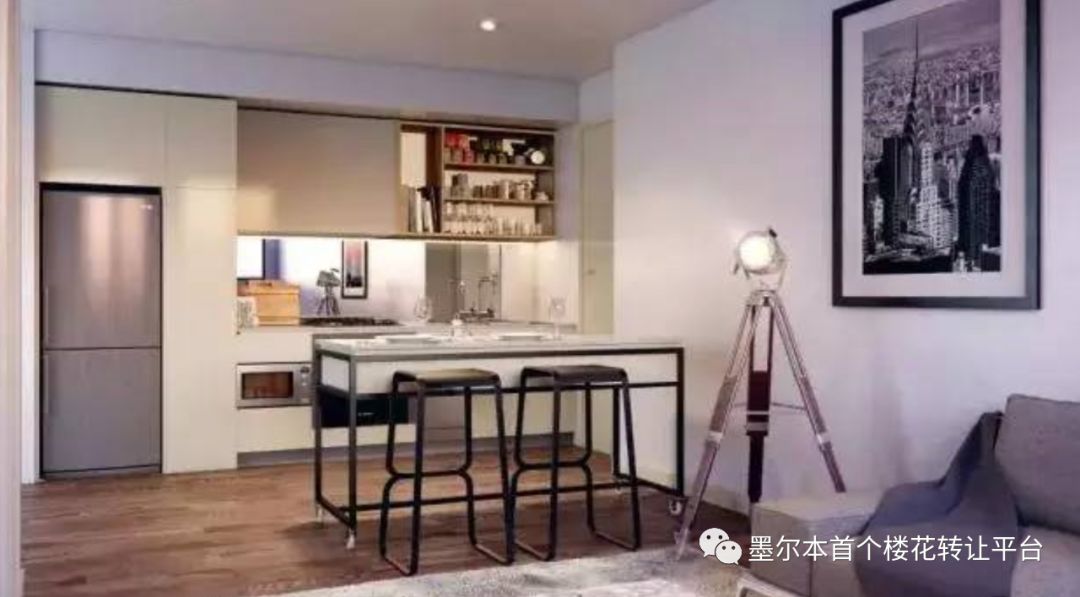 The room is sunny, transparent and well lit. The spacious interior layout gives you the ultimate living experience.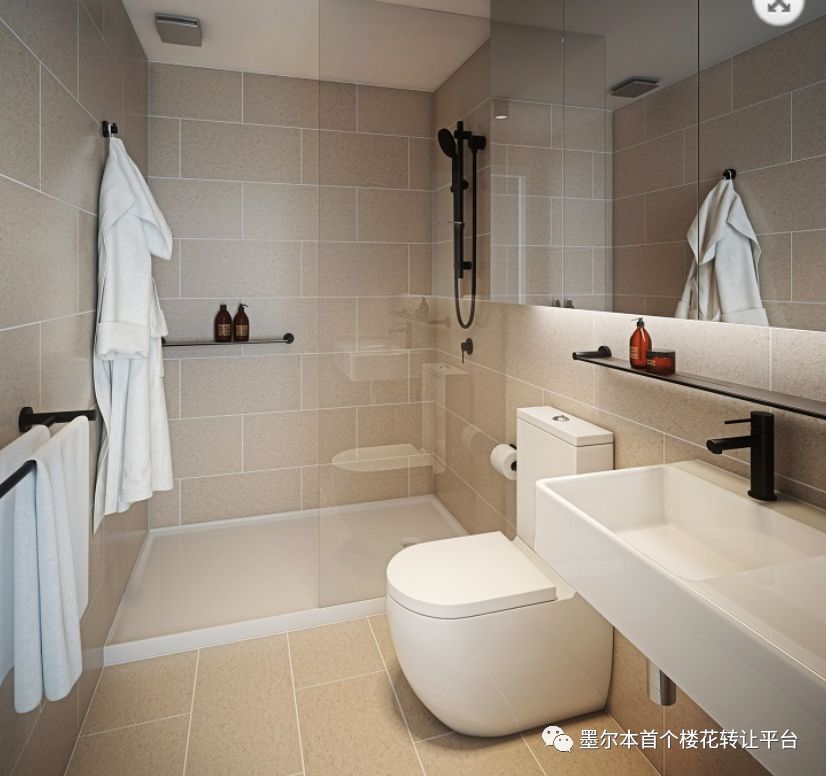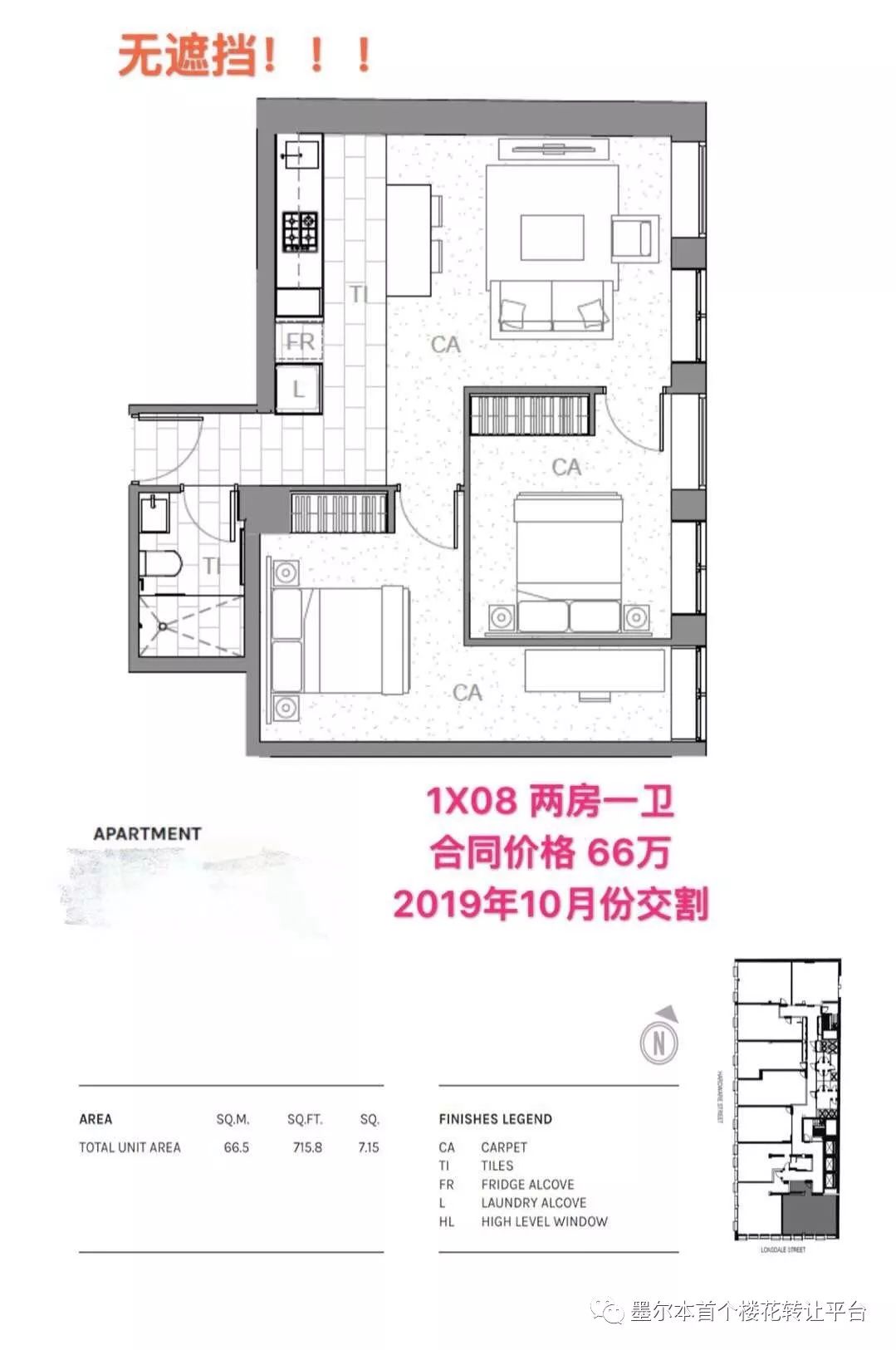 Regional introduction

Both Lonsdale 388 and Collins House are located in the heart of Melbourne CBD, the heart of Melbourne's most central business district.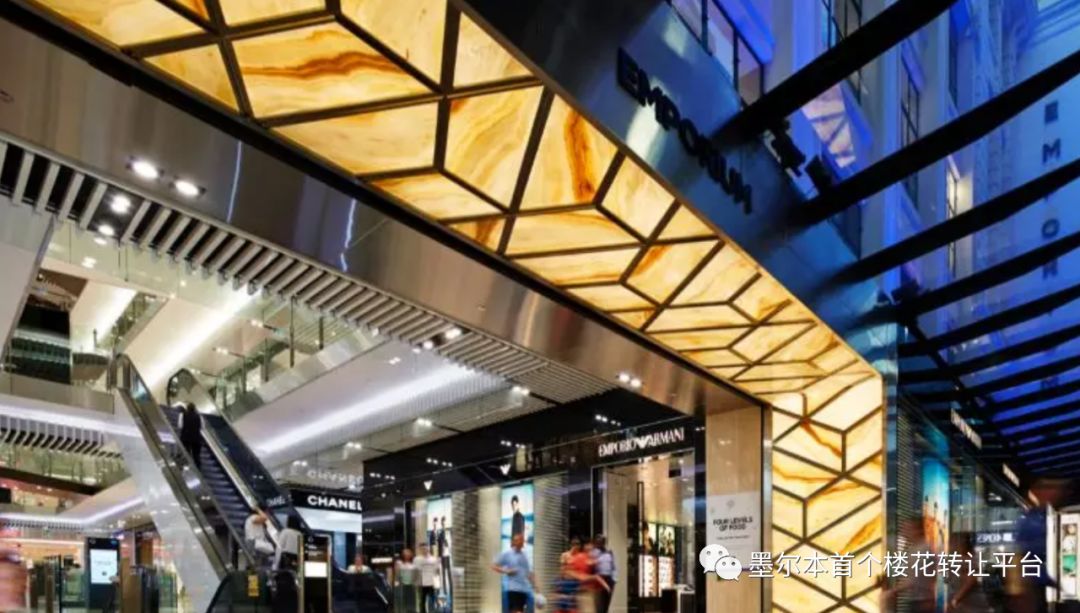 Melbourne City Centre (Melbourne City Centre, also known as Melbourne Central Business District; Melbourne CBD), the city centre of Victoria, Australia – Melbourne, located on the lower banks of the Yarra River, is the administrative center and commercial center of Melbourne City ,transportation hub.

It has a prestigious university, the University of Melbourne, the Royal Institute of Technology, and the University of Victoria. The population living in the CBD of Melbourne is mostly young professionals, mainly students and tourists. The city center is 67.5% at the age of 20-39, followed by 13.5% at the age of 40-59. The region is mainly young and middle-aged. The university education population accounted for 46.3% of the district, higher than the surrounding area of Melbourne.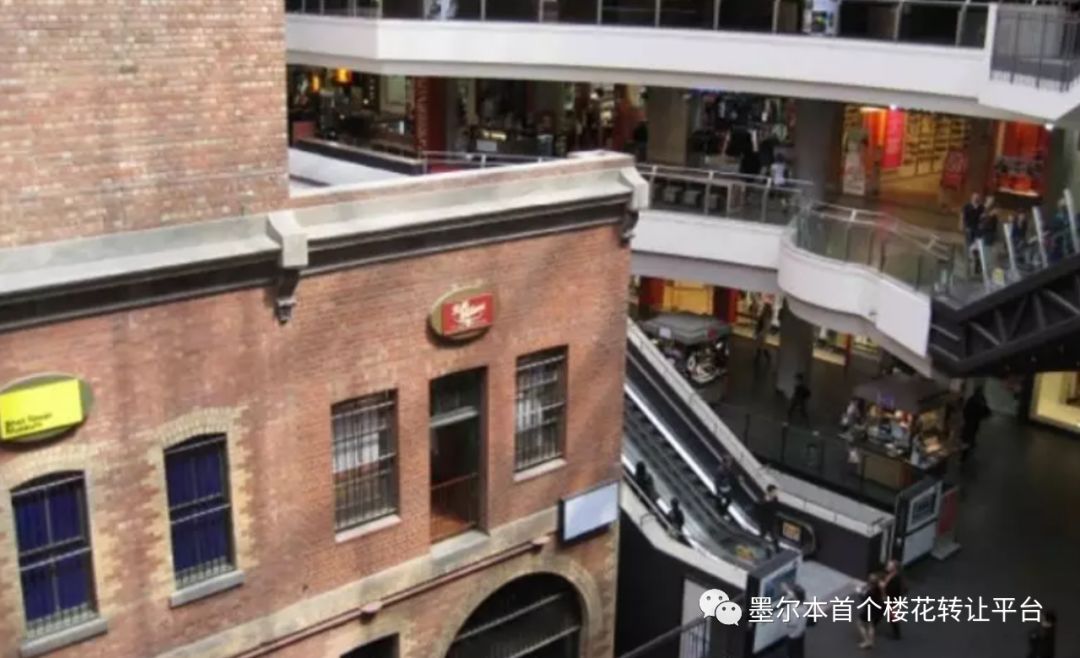 Melbourne's simple grid layout and countless beautiful gardens mean that living and working here is easy and very livable. You can buy fresh produce at the Queen Victoria market, have a picnic at the Royal Botanic Gardens, or swim in the City Baths. Even if you are not in a cinema, art gallery, Etihad gym, stylish restaurant or bar, the city life here is still full of dynamics.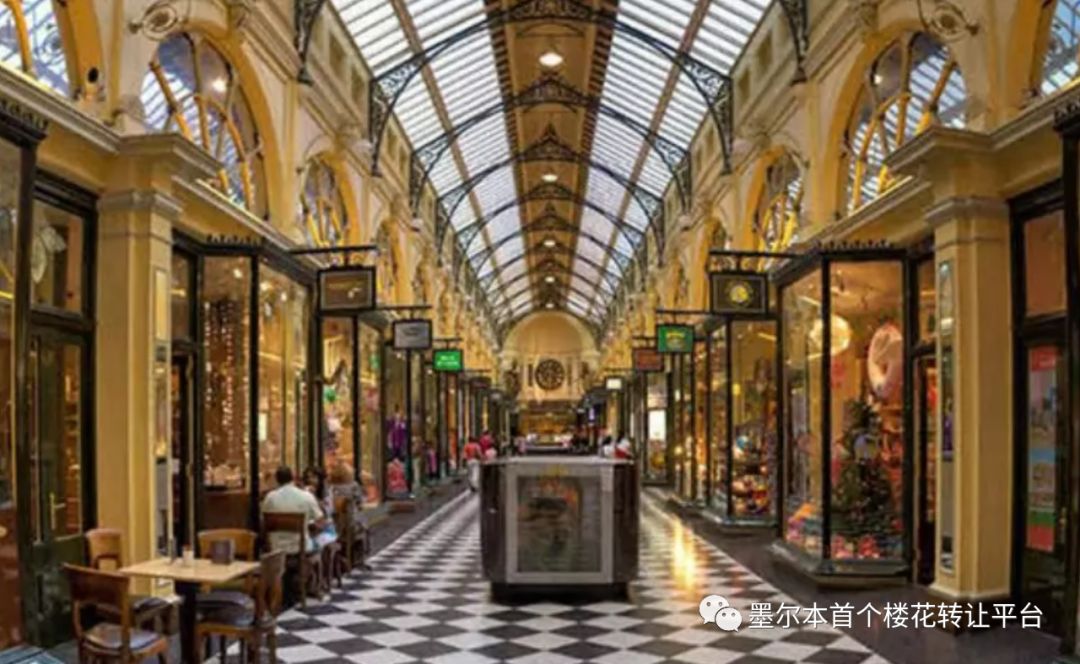 Melbourne has 5 train stations and it is very convenient for transportation. The tram stops in major neighborhoods, including Flinders, Collins, Bourke and Latrobe as well as Spencer Street, Market Street, Elizabeth Street, Swanston Street, Spring Street, Swan Street and St Kilda Road.

Melbourne's public transport network is also relatively developed, and most buses have stations on Lonsdale Street. The main bus stops include Melbourne Central and QV. There are no tram lines in the west and north of Melbourne, so there are also many buses.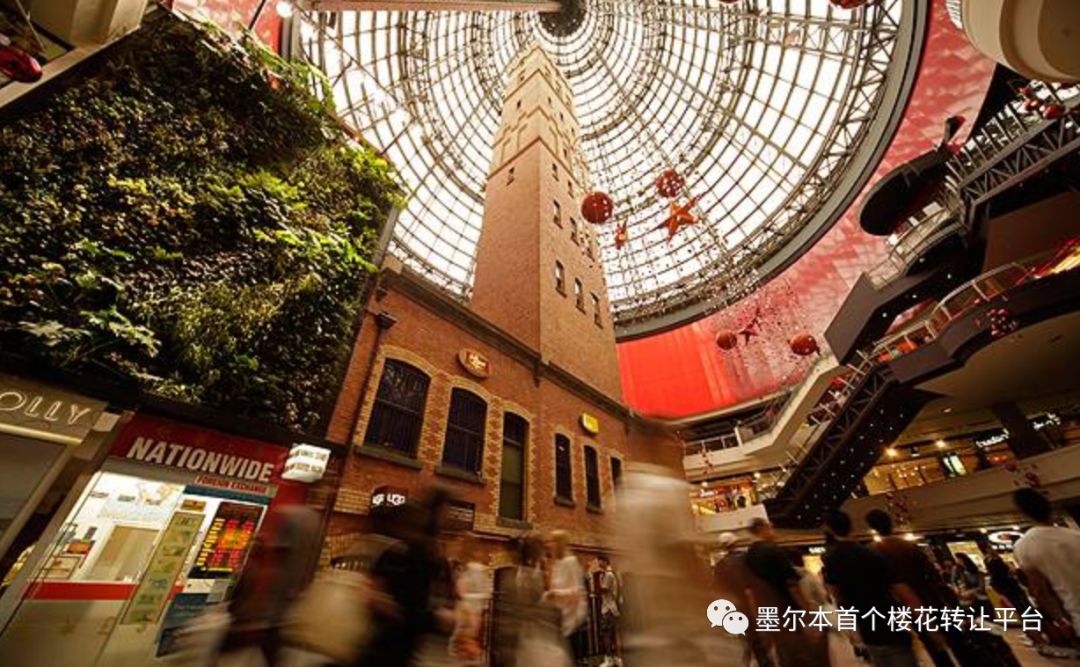 At the same time, the surrounding area is a collection of retail shops, exquisite cafes, gourmet restaurants of various nationalities, and other places to live. You can also reach many landmarks by foot or by tram: Etihad Stadium, National Gallery of Victoria, Federation Square, Crown Hotel, Docklands, Melbourne Cricket Ground, etc.
Melbourne is also home to the Victorian College of Art, the University of Melbourne and the Royal Melbourne Institute of Technology, so students are also a good place to live in the city.
If you are looking for A-class convenience and a vibrant atmosphere, you can hear the ringing of the tram and the noise of the city. If you love the stylish, compact apartment near the workplace, if you want more dining options, if you have anything Don't just, immerse yourself in a culturally rich environment, then Melbourne's city centre is your best choice.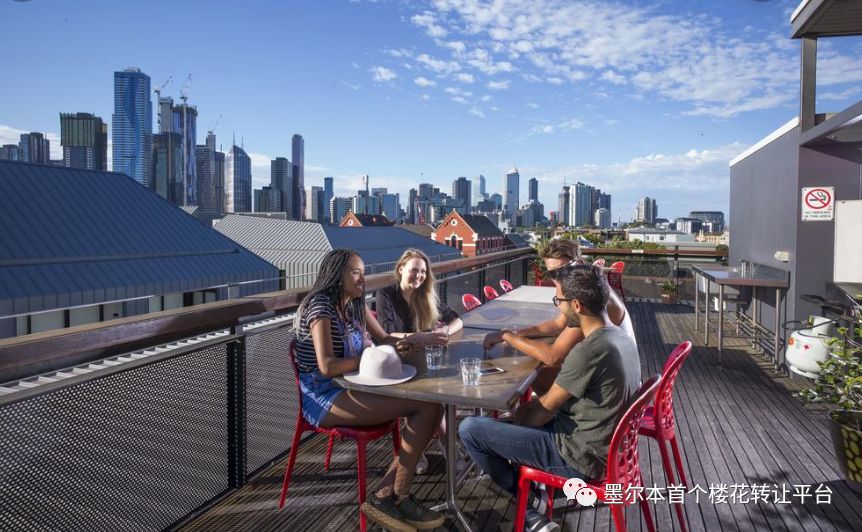 Latest apartment building list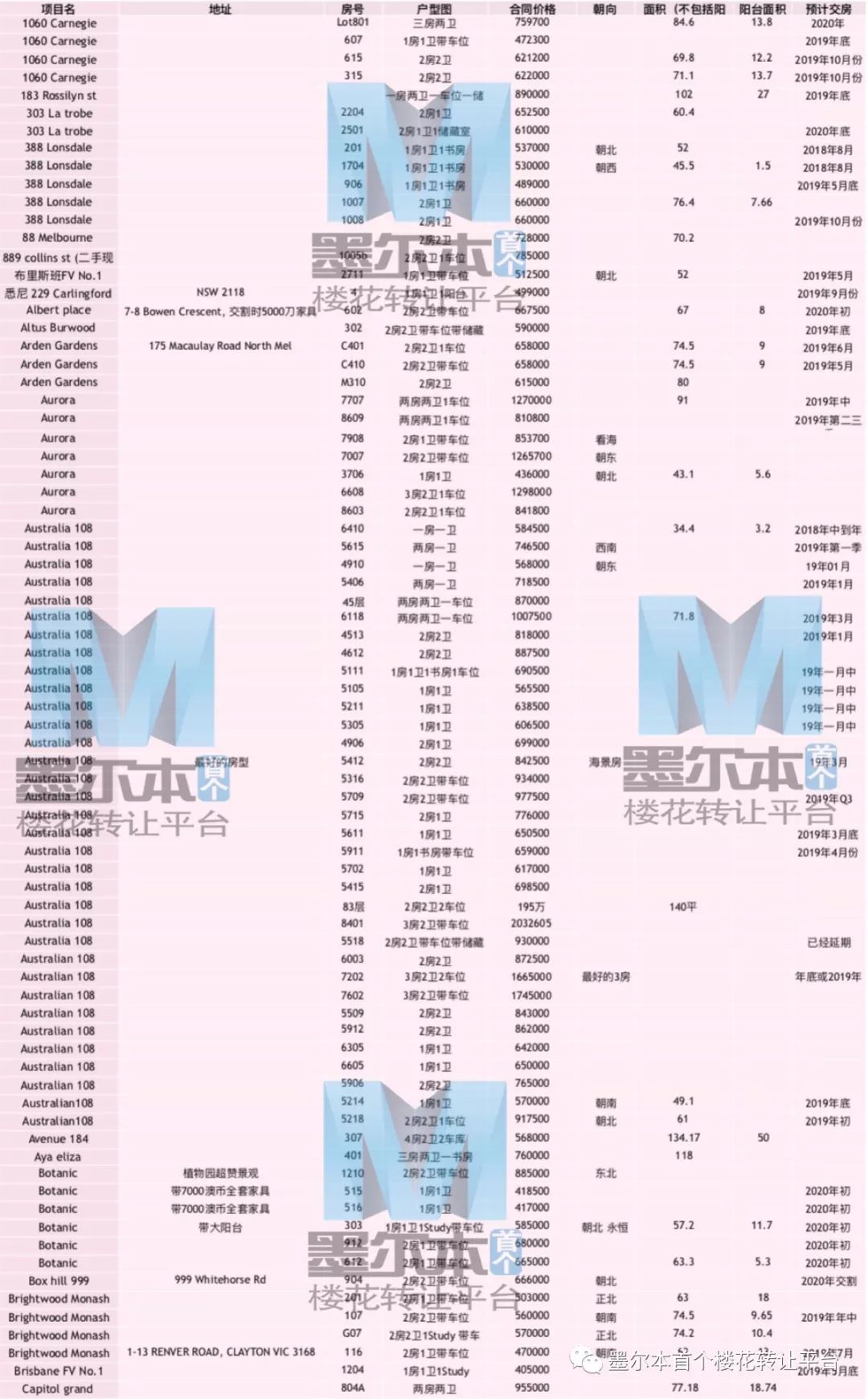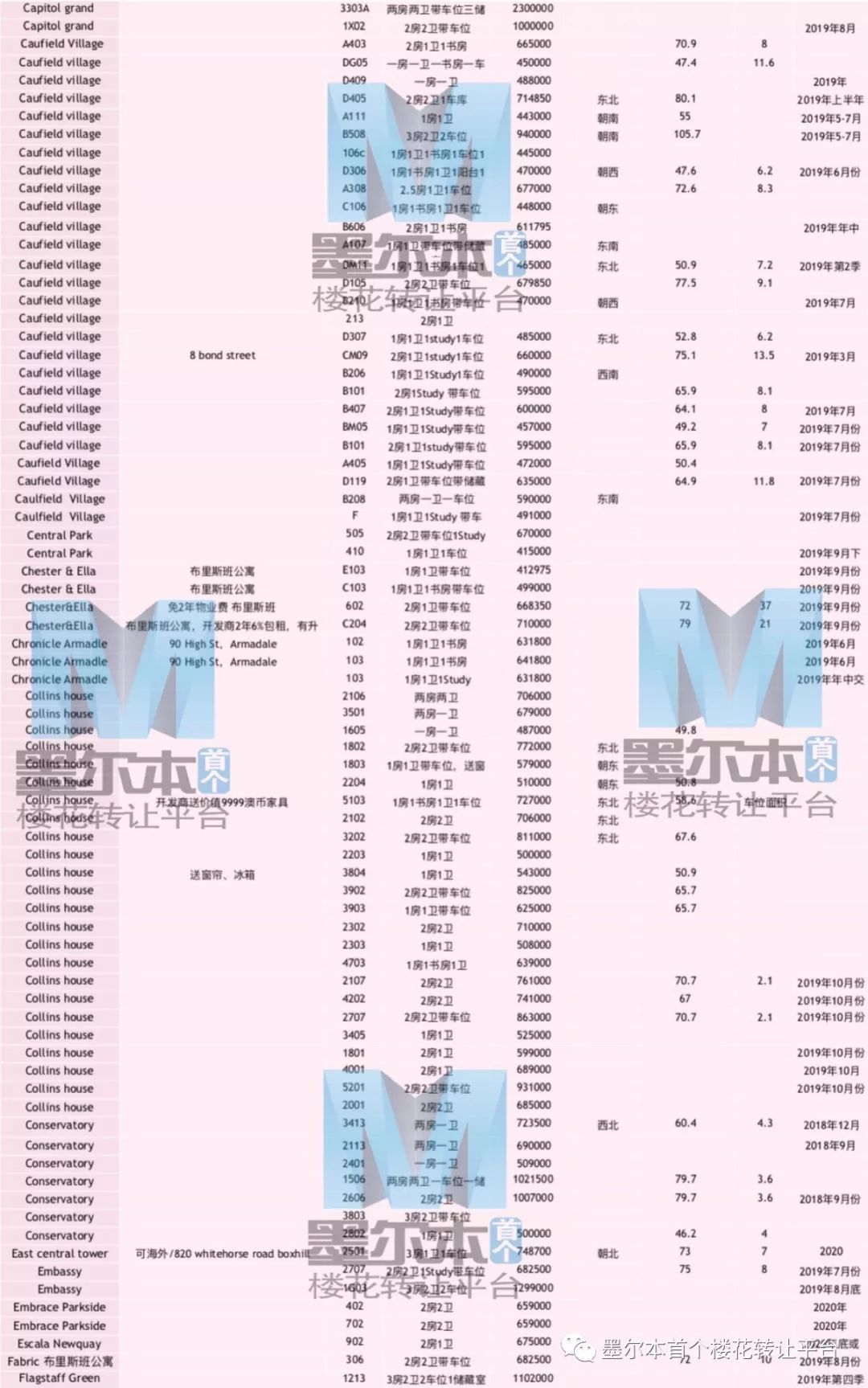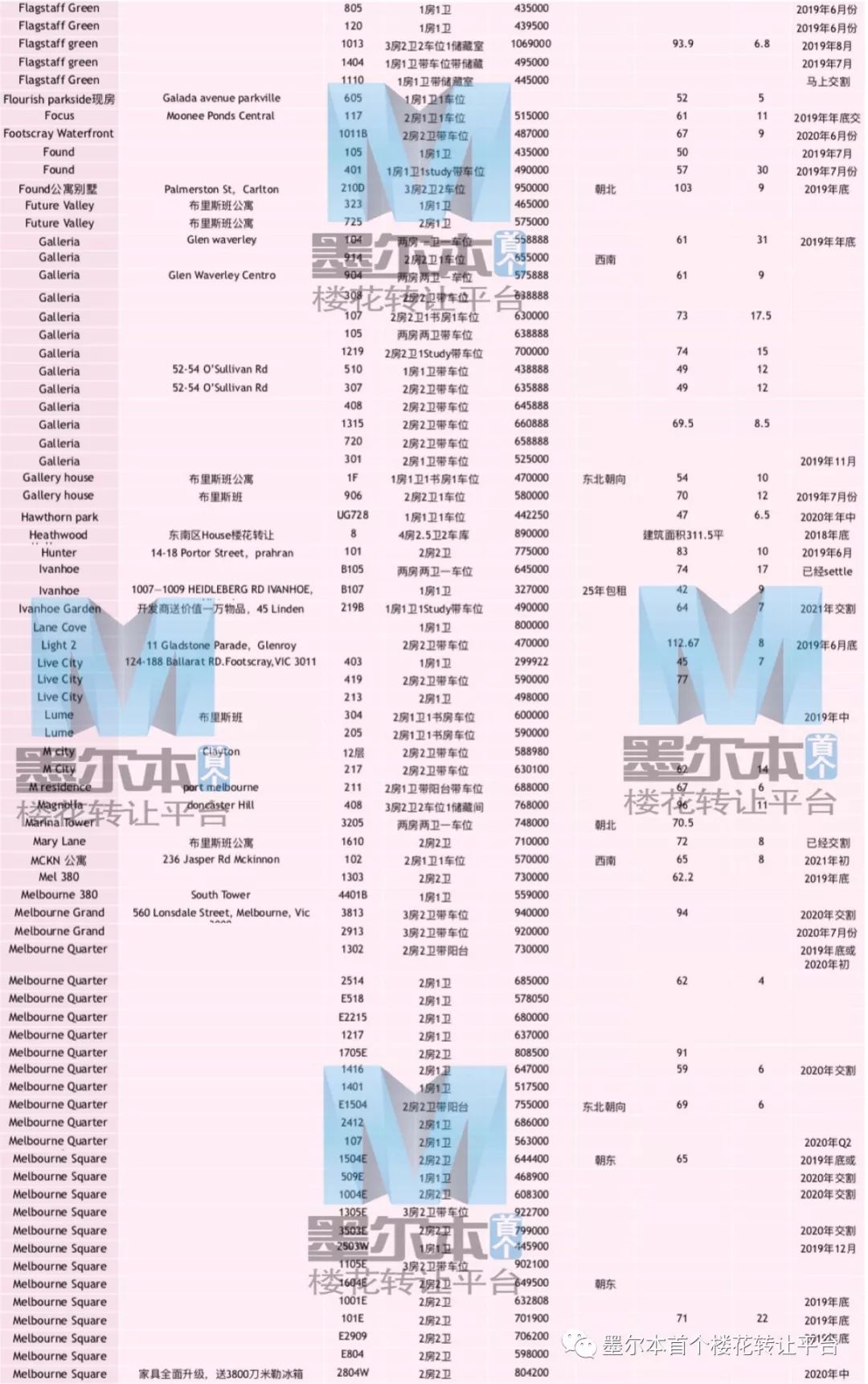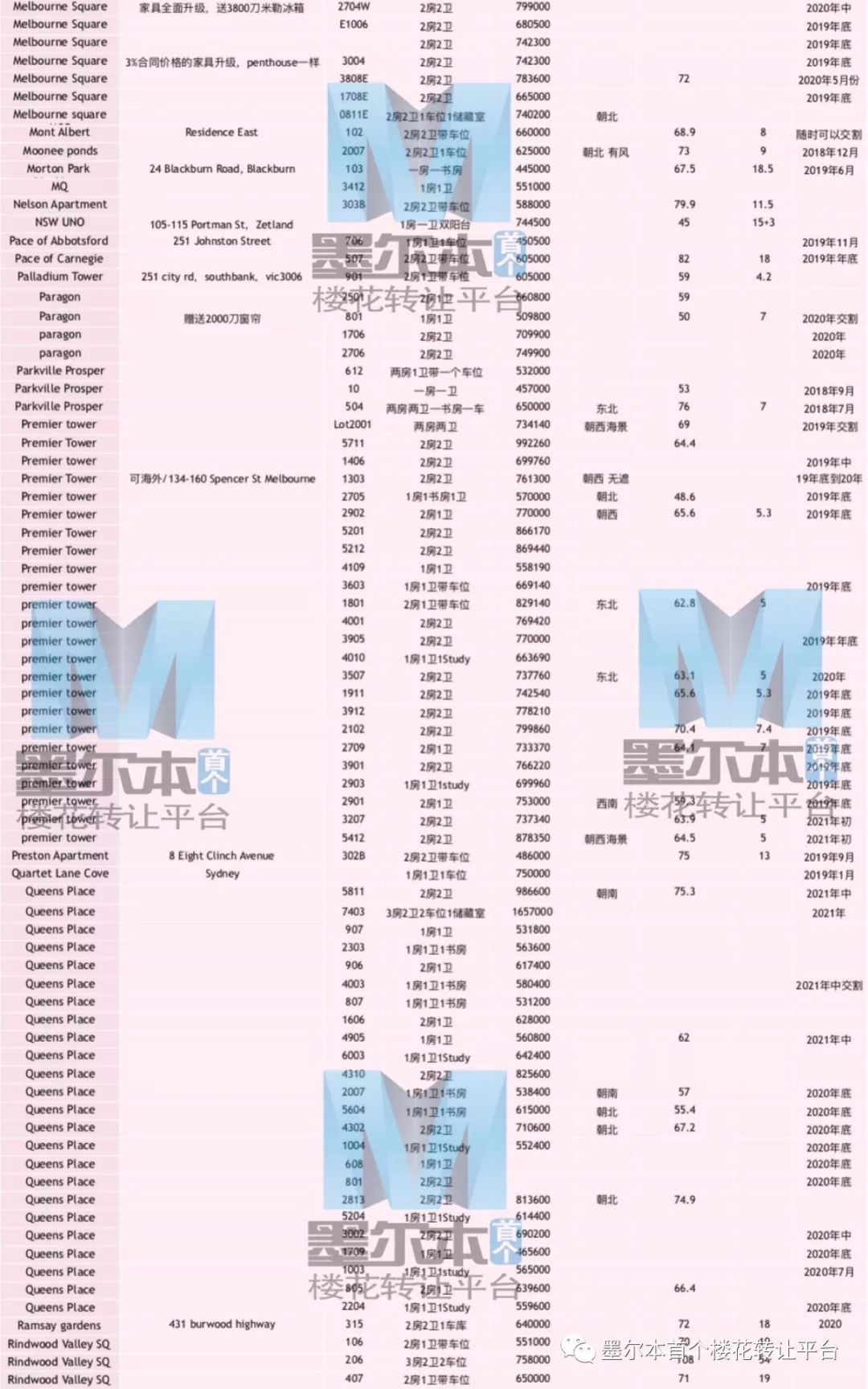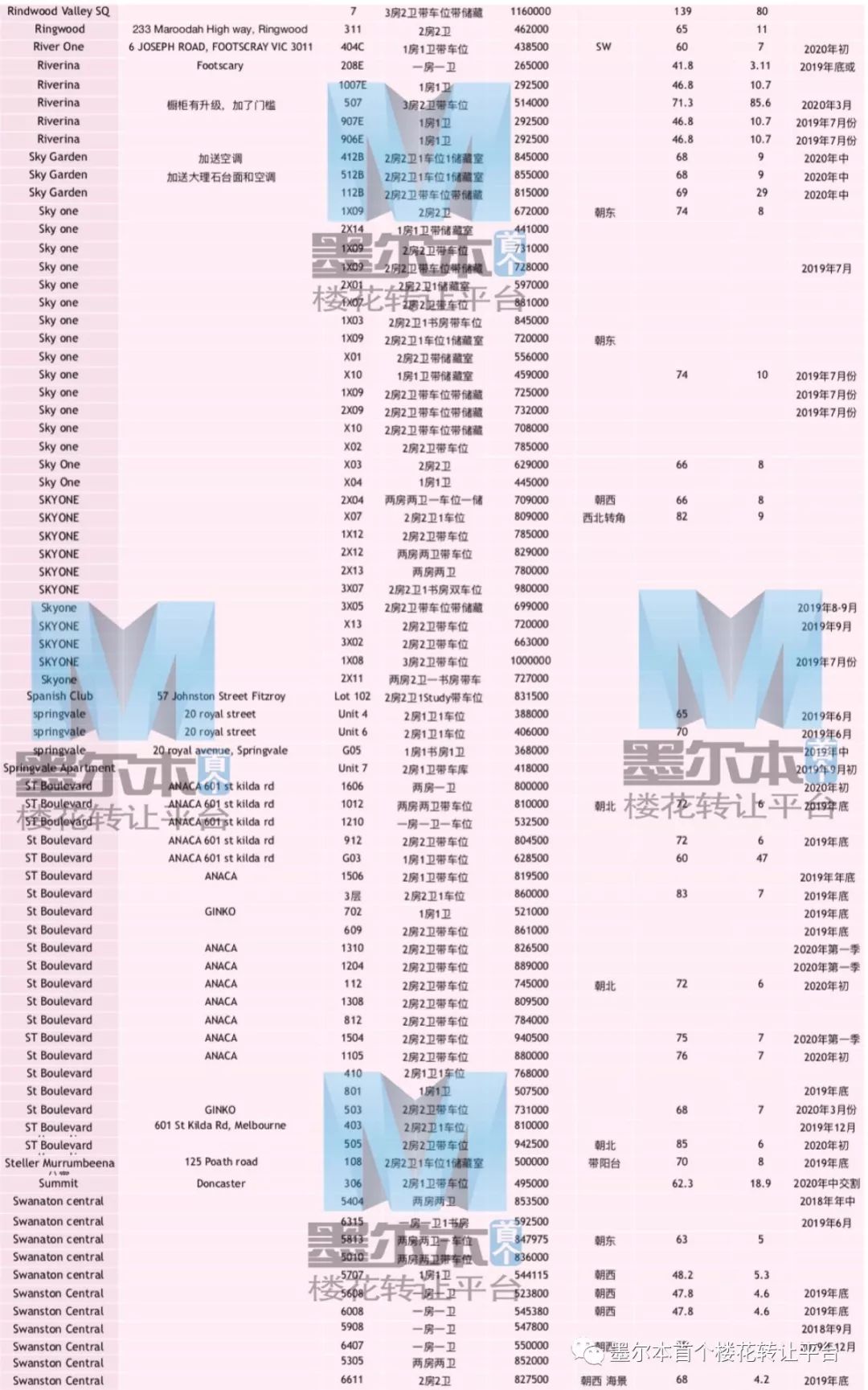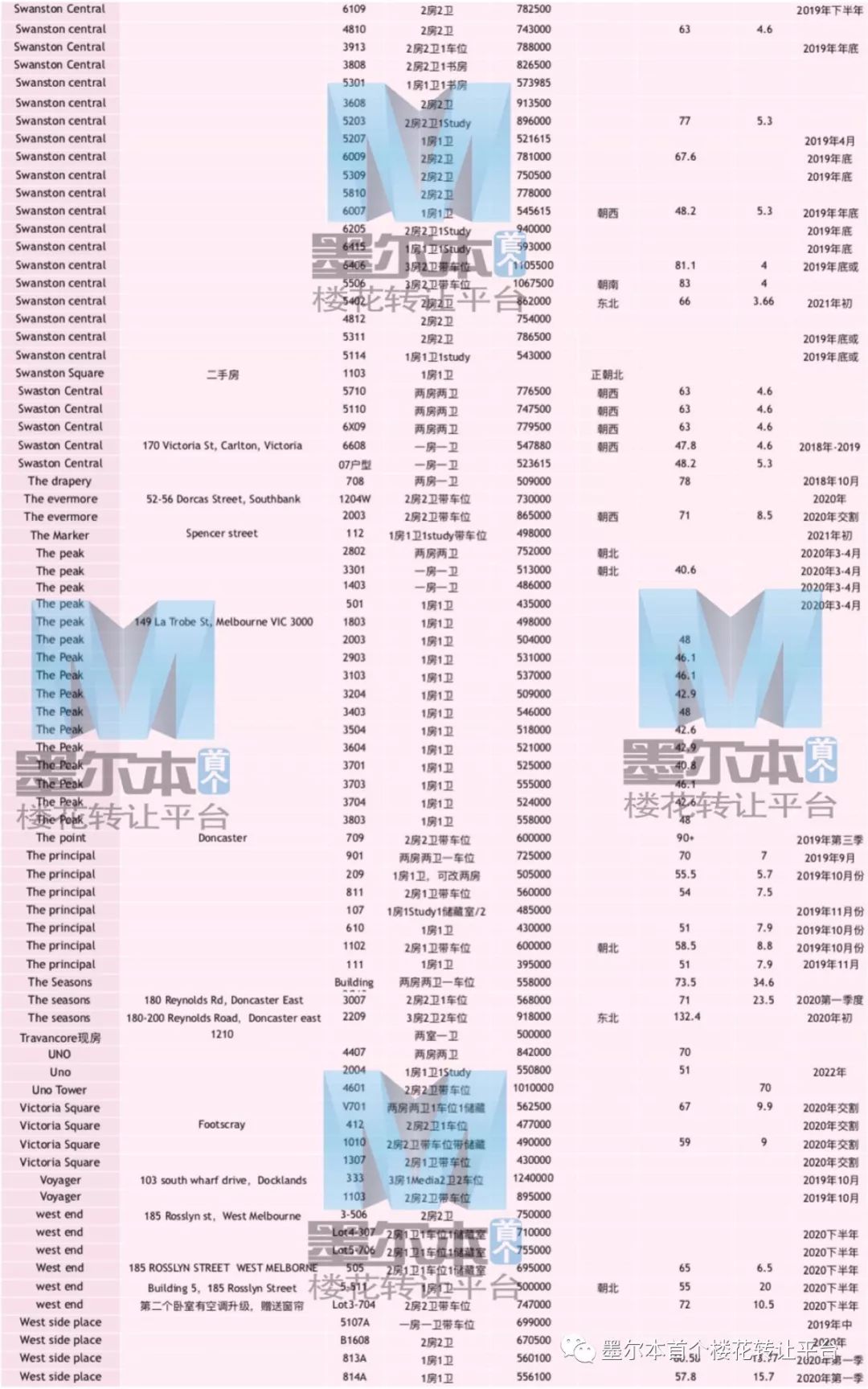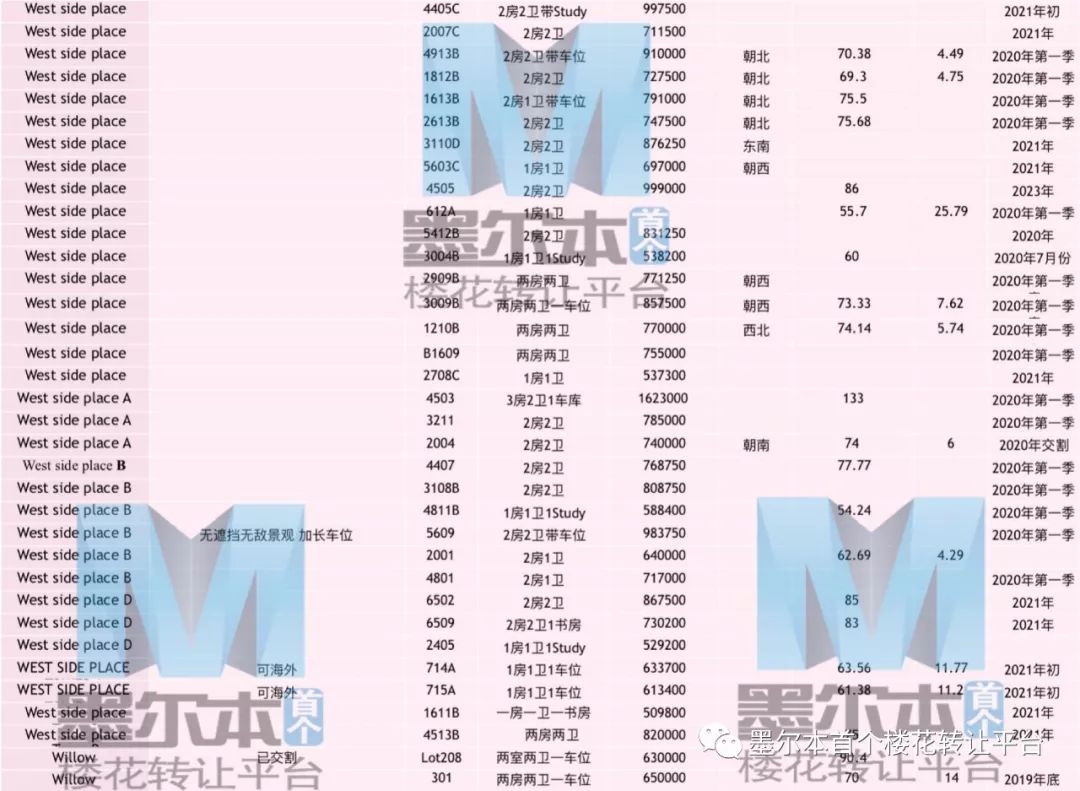 Latest Villa & Land House Listing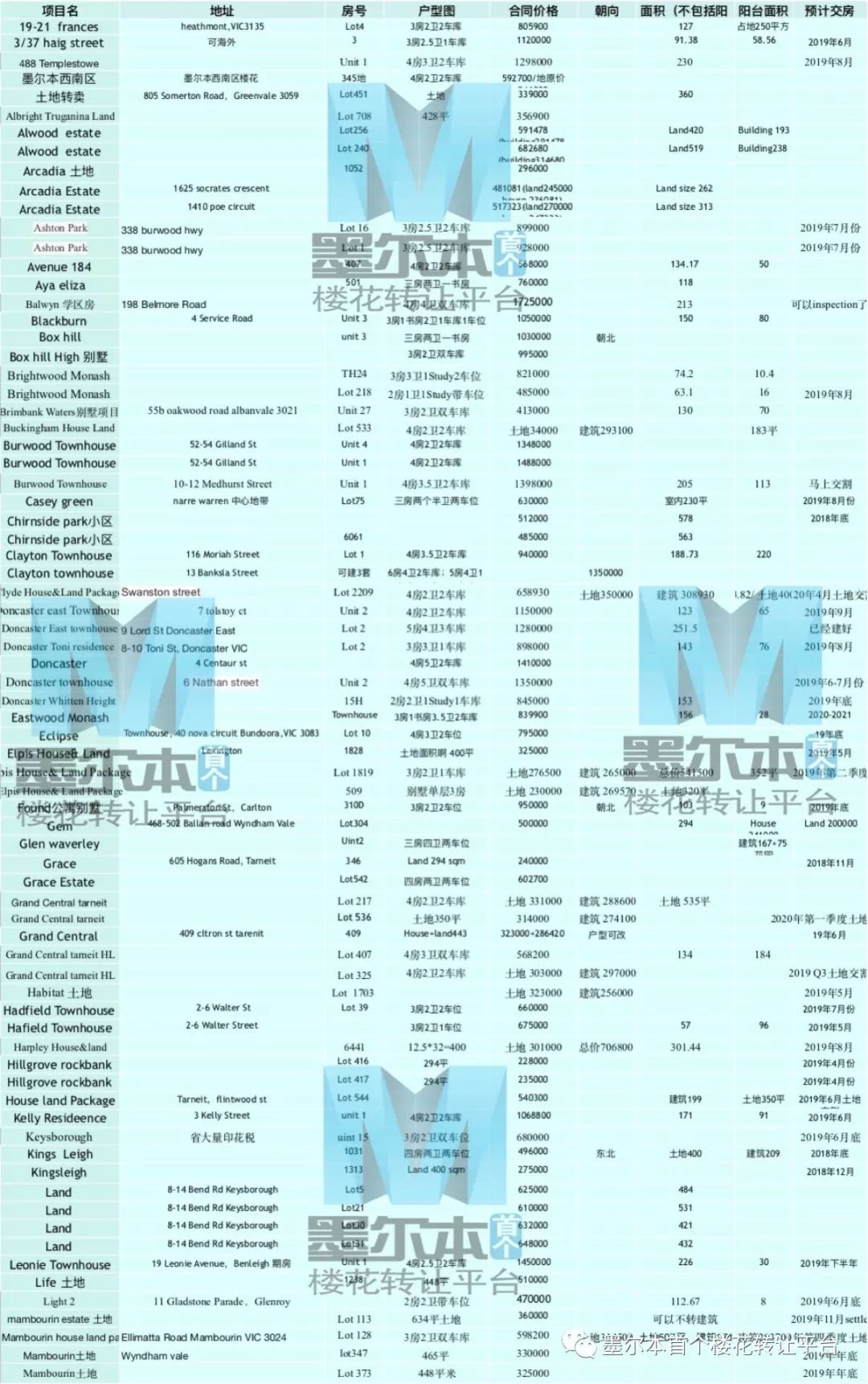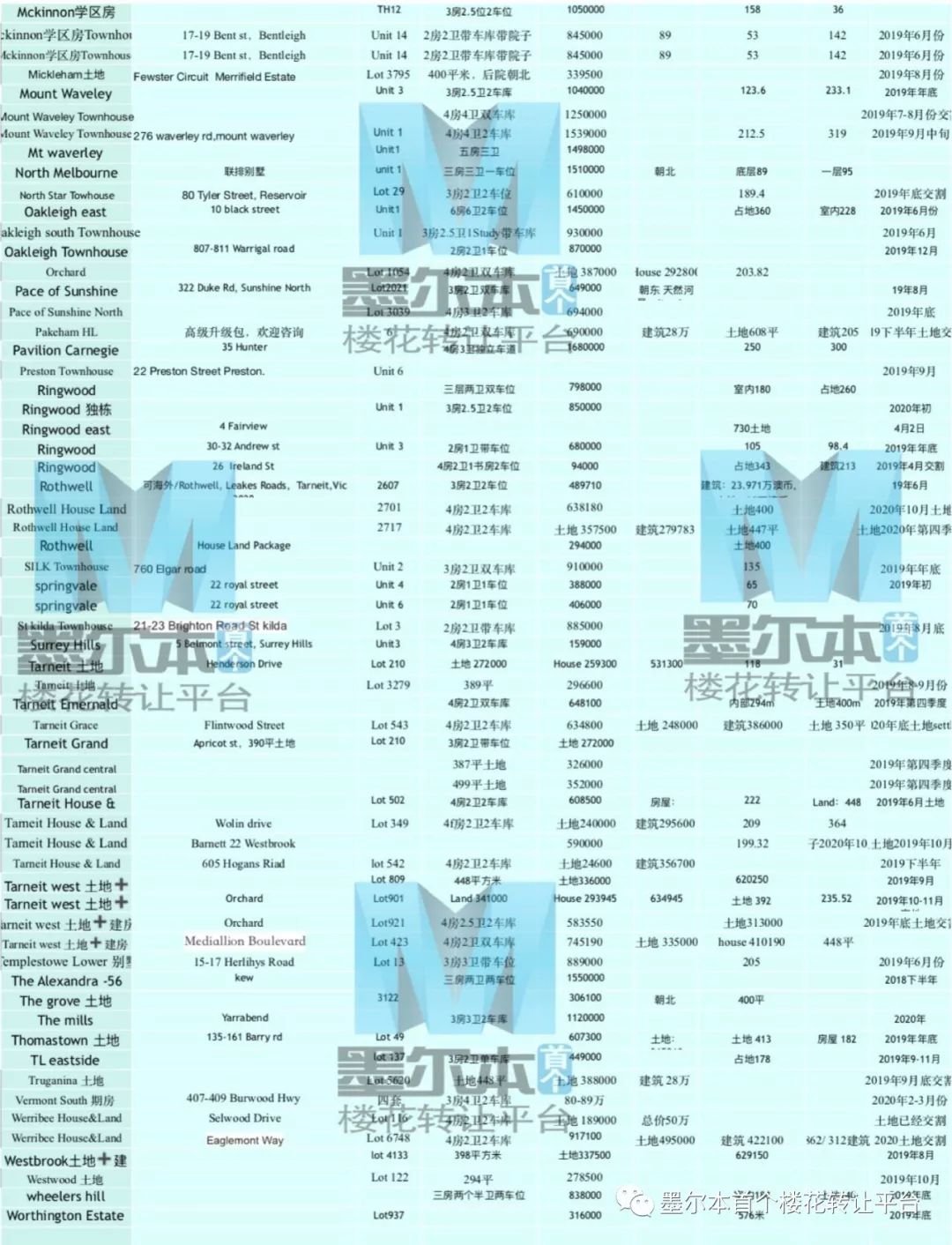 Platform introduction
Melbourne's first large-scale uncompleted flats transfer platform, under the umbrella of Zunbo Real Estate Investment Group, was established in early 2014 and has helped thousands of customers to successfully transfer uncompleted flats. As the first most formal, authoritative and most comprehensive floor flower transfer platform in Melbourne, we are committed to providing our customers with the most professional, caring and quality one-stop service, and promise no cost before the successful transfer of the building. Our uncompleted flats business includes not only boutique apartments and luxury apartments in the city centre and other popular areas, but also high quality villa projects. Therefore, we have enough confidence to meet the different needs of different customers for the property. Since its inception, the platform has been recognized by countless customers and has established long-term relationships with a large number of Melbourne real estate elites. If you have any questions about the transfer of residential properties in Melbourne, please feel free to email us at Nomination@pr-igroup.com.
If you don't want to settle your house, or want to transfer your building, please contact us, our professional team will handle the building transfer business for you.
For details, please contact our transfer floor department or WeChat customer service.
Tel: 0451381977 Ms. Zhang
WeChat: Nomination_1st
You can scan the QR code below:
Melbourne's first floor flower transfer platform No. 1 customer service: