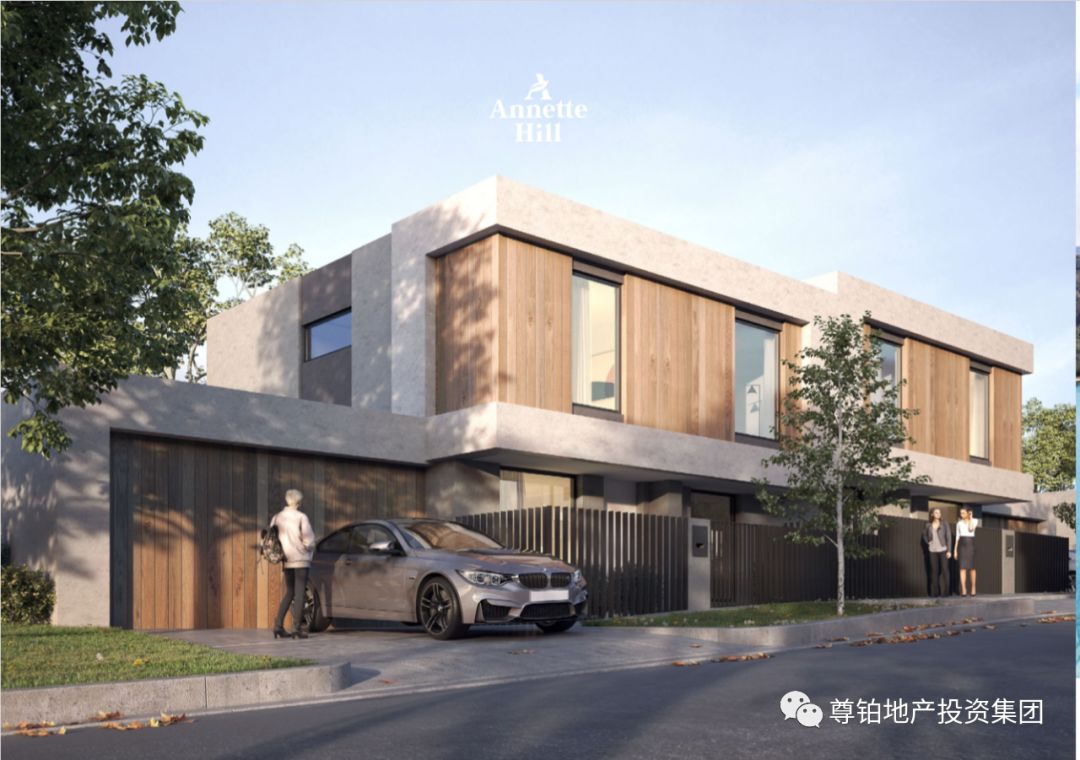 Project Name: Anntte Hill

Project Type: Boutique Townhouse

City: Melbourne Melbourne

Area: Endeavour Hills

Project address: Victoria 3802, Endeavour Hills, 7 Annette Court

Basic type: four-bedroom, three-bedroom, two-bedroom

Price range: from 566,500AUD

Delivery time: end of 2021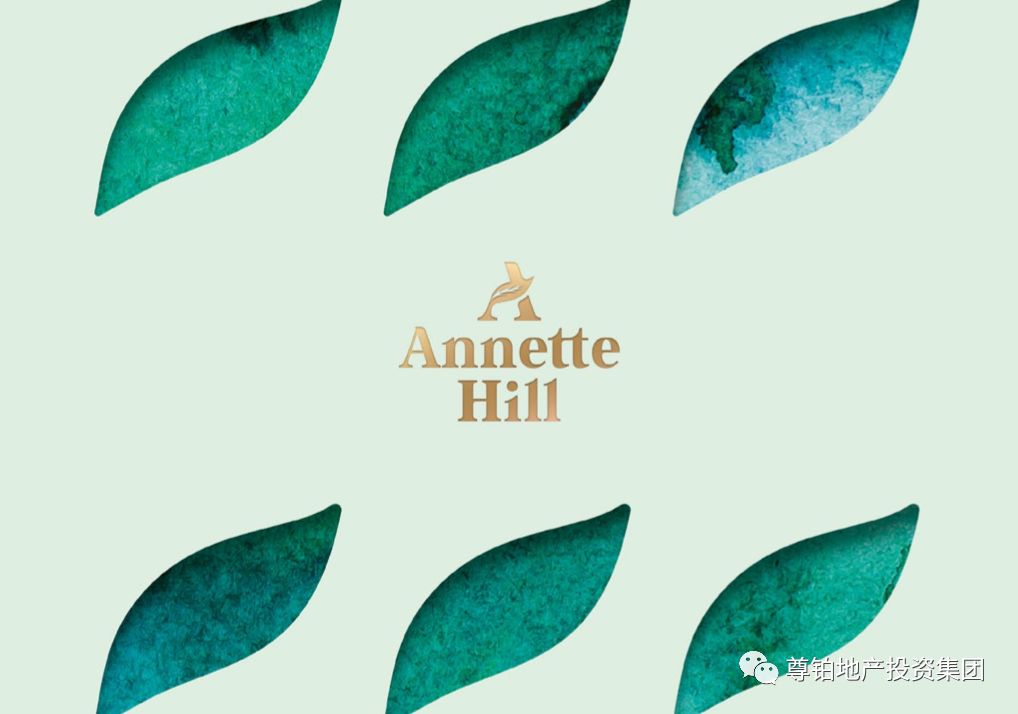 Annette Hill is a mature community with a superb location and beautiful views, with 42 modern townhouses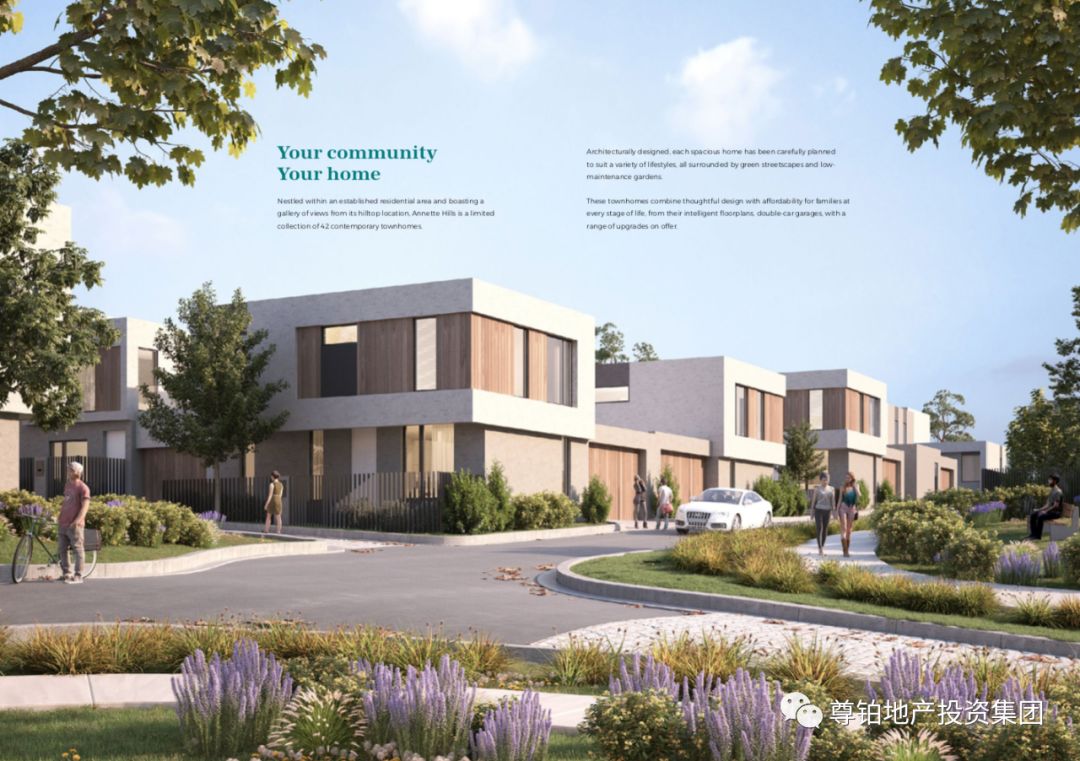 All interiors of the villa are made of high quality stone countertops, and the spacious courtyard and garden share the daily leisure of the residents. There are a wide variety of villa types, which can basically meet the needs of customers on the apartment.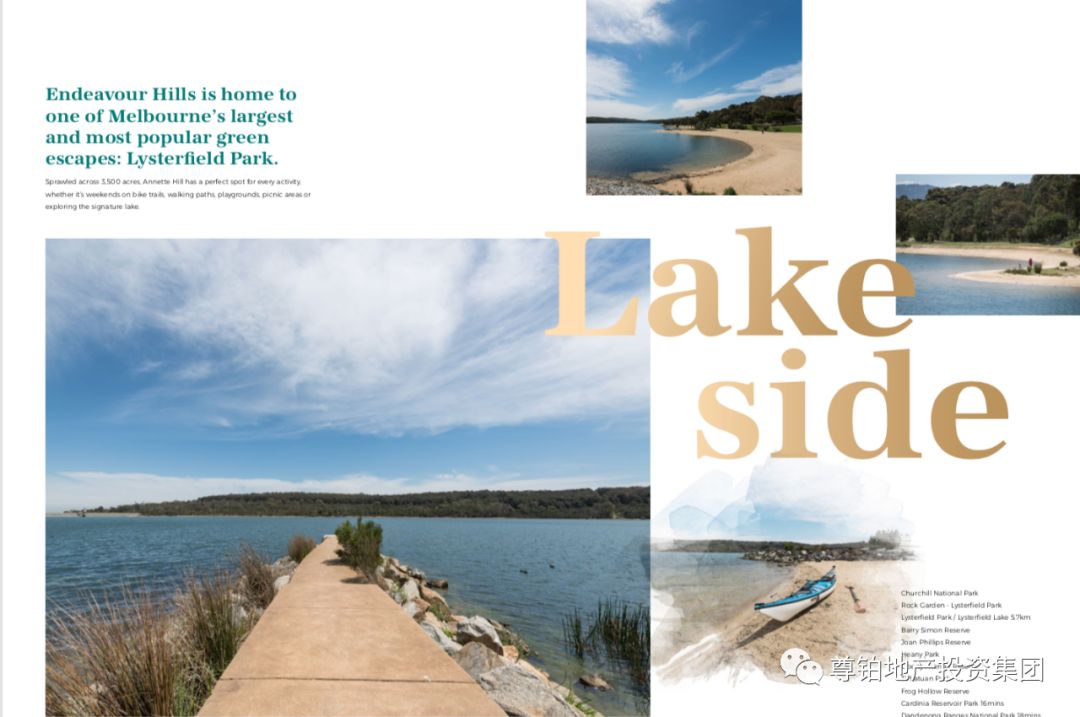 The streetscape is beautiful, the garden is easy to care for, each set is carefully designed, with green scenery, plenty of light, neutral color design, spacious and comfortable interior, quiet and warm, to meet the diverse needs of life.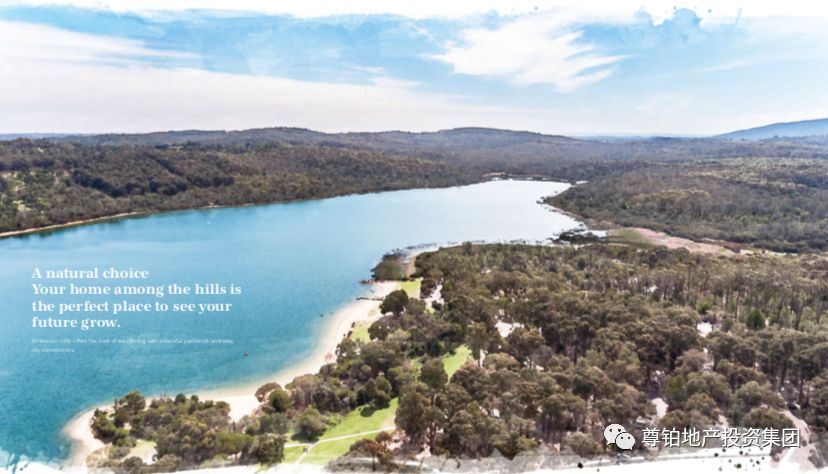 Each villa is equipped with a private garage, and there is a lounge on the upper floor of the villa with beautiful Bosch appliances. The project works with renowned Australian developers to provide high quality assurance.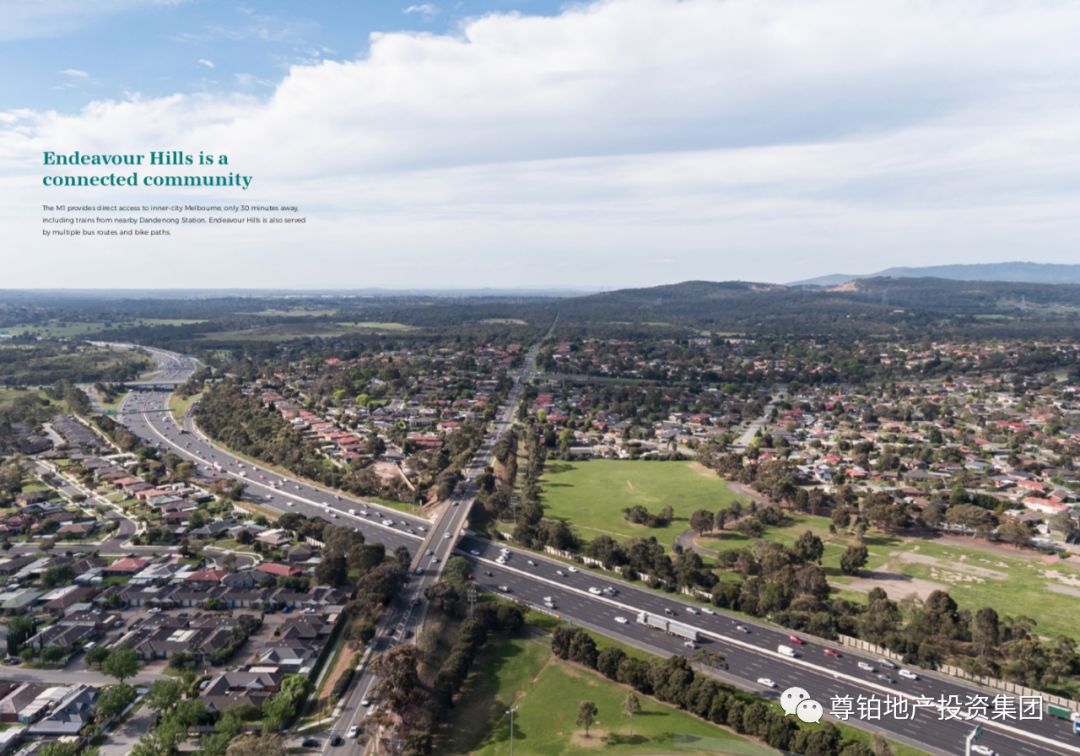 Located in Melbourne's premier city, Endeavour Hills, Annette Hill is ideally located for families, with a great location, convenient transportation and close proximity to public transport and shopping.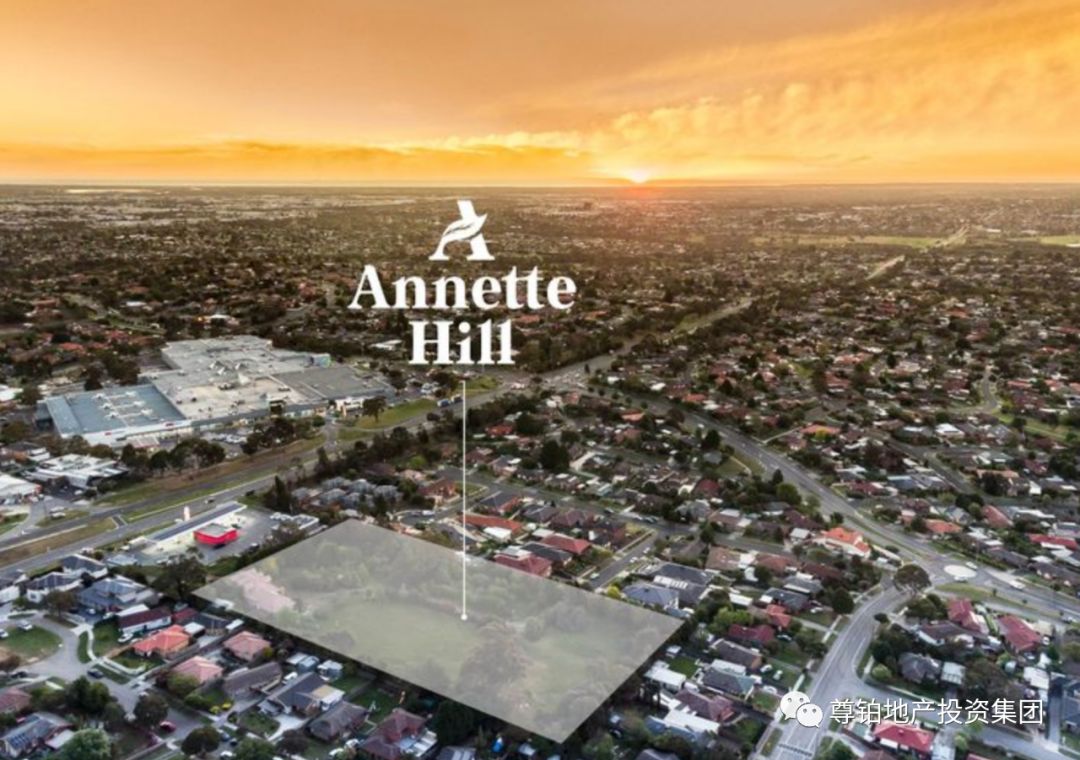 Close to Lysterfield Park, Endeavour Hills Shopping Centre, renowned schools, the M1 motorway and Dandenong Railway Station make it a popular community.
Regional introduction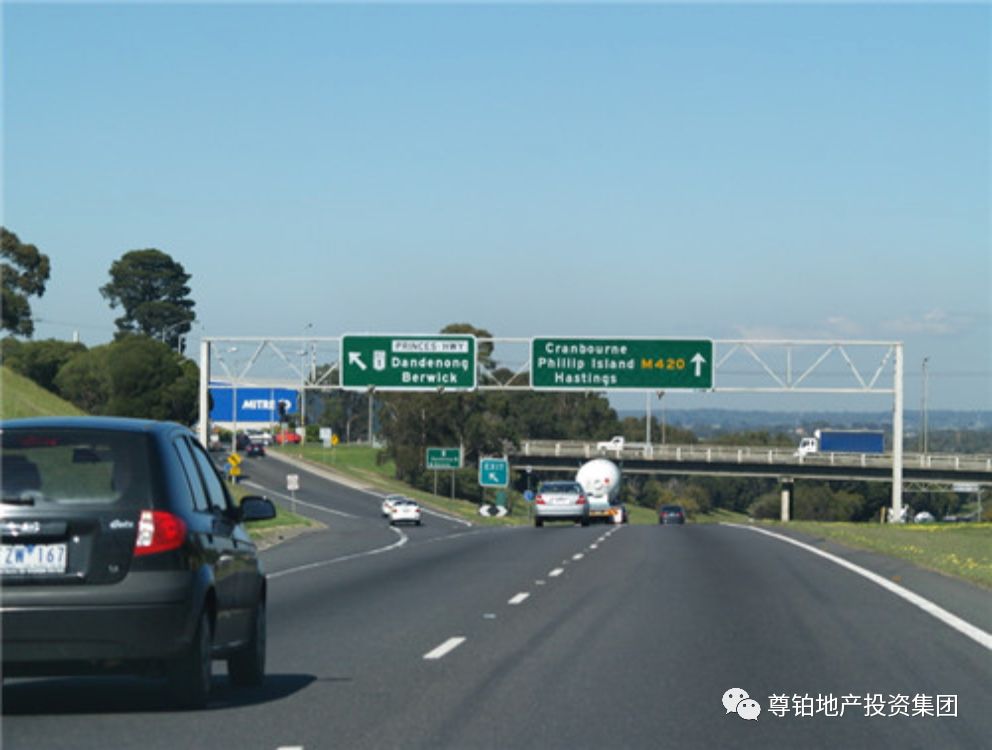 Endeavour Hills is located 31.5 km southeast of Melbourne city centre. The local government area is Casey.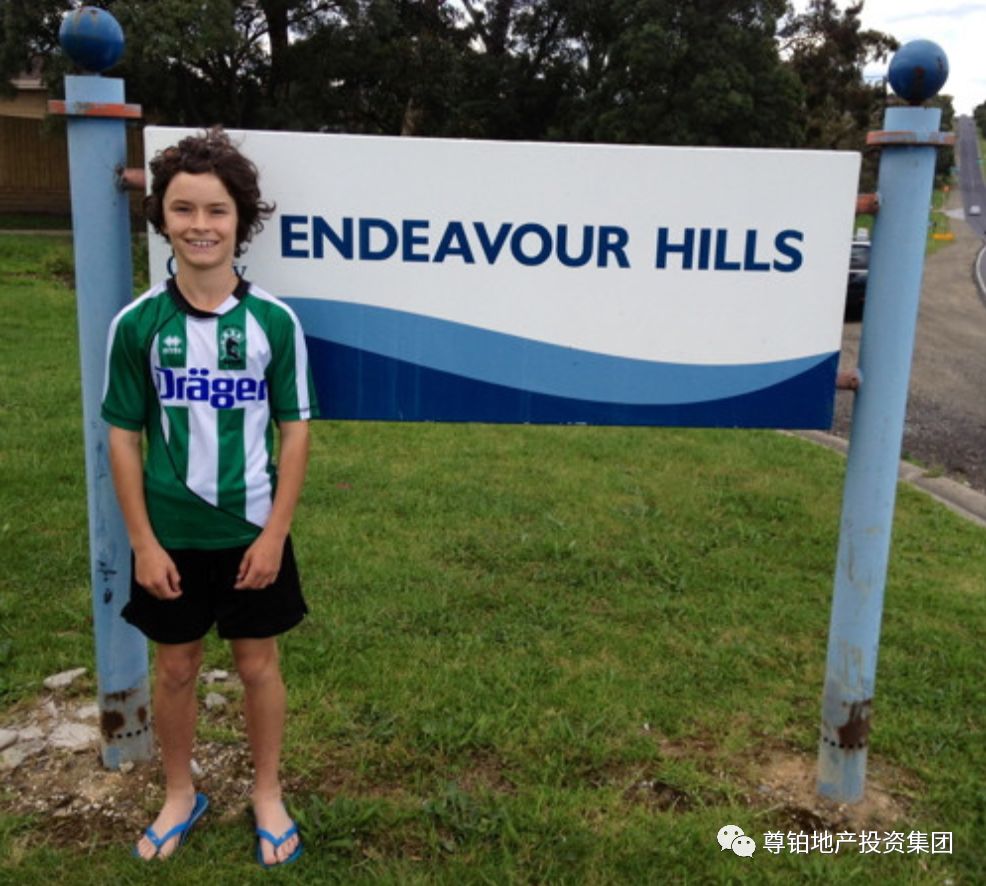 The scenery of Endeavour Hills is very good, the surrounding greenery is doing very well, and the law and order is not bad. This area belongs to the South Asian community, Sri Lankans, Vietnamese, and Chinese, Malaysians and Australians.
Convenient transportation, very close to several shopping centers, 20 minutes drive to SPRINGVILE, DANDENONG drive 10 minutes, you can go buy cheap things.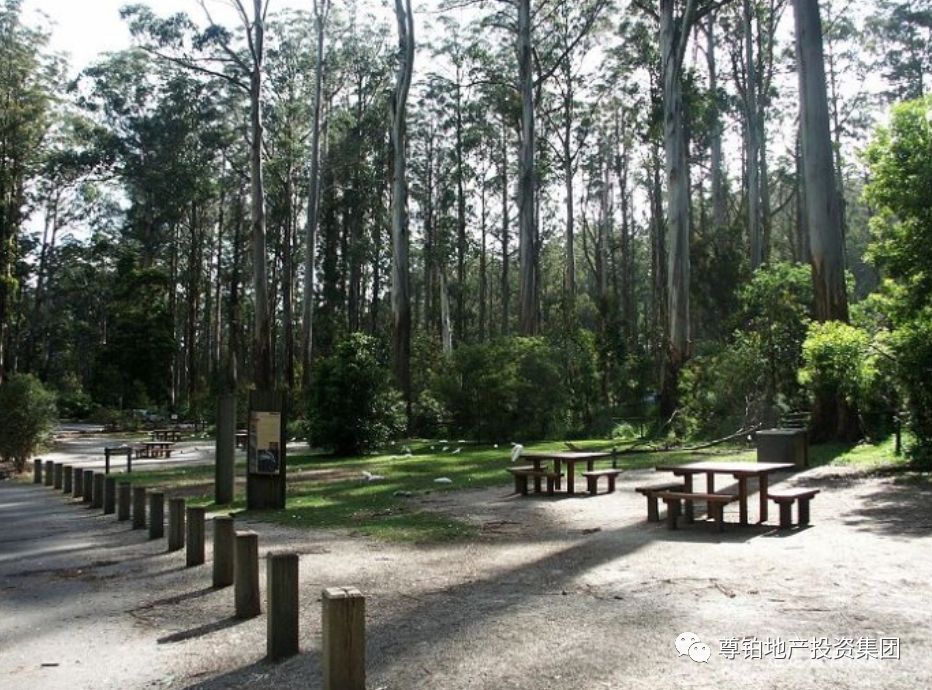 The western border of Endeavour Hills is the Monash Highway and the Dandenong River, the northern border is the Police Avenue and the Churchill Park Drive, the eastern border is Hallam North Avenue, and the southern border is the Eumemmerring River.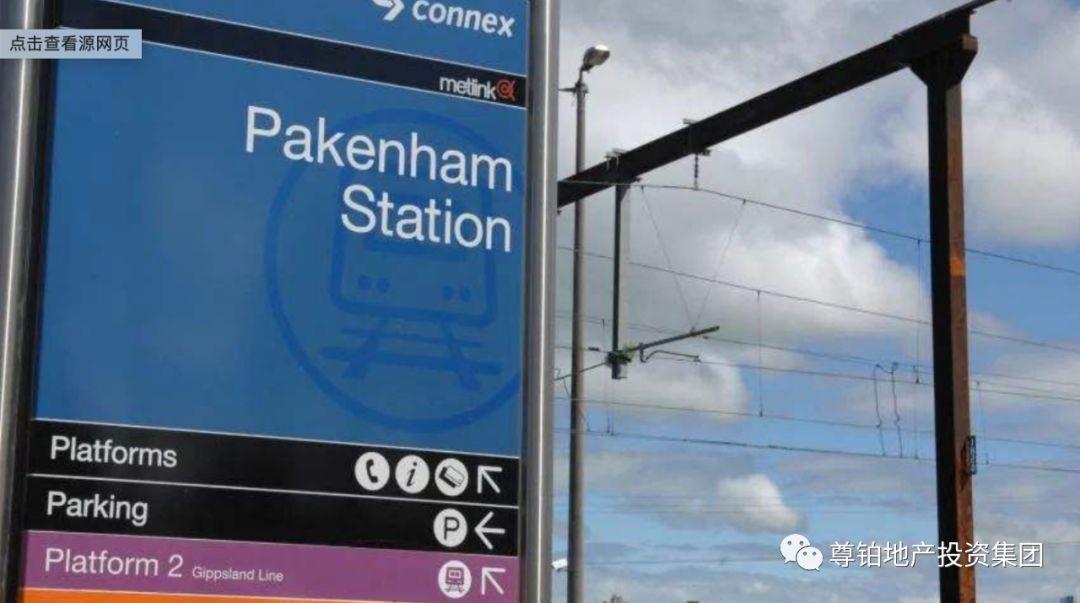 There is no train station in the Endeavour Hills area. The closest train line to the Endeavour Hills area is the Pakenham line. This train line radiates many of the suburbs of Casey, including Berwick, Hallam, Hampton Park and Narre Warren.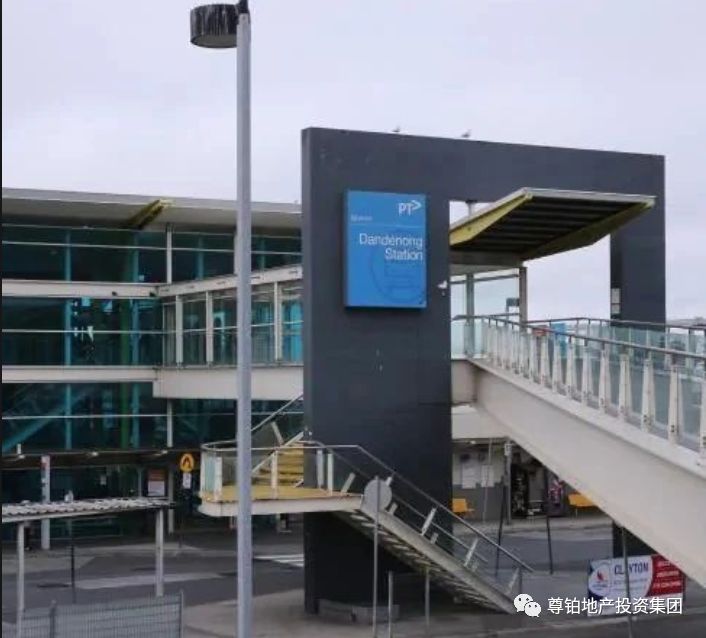 The suburbs of this city are the closest to Hallam station, but many residents prefer to take the train to Dandenong (on the Pakenham and Cranbourne train lines). There is no public transport at Endeavour Hills and Hallam stations. So the main mode of transportation is driving.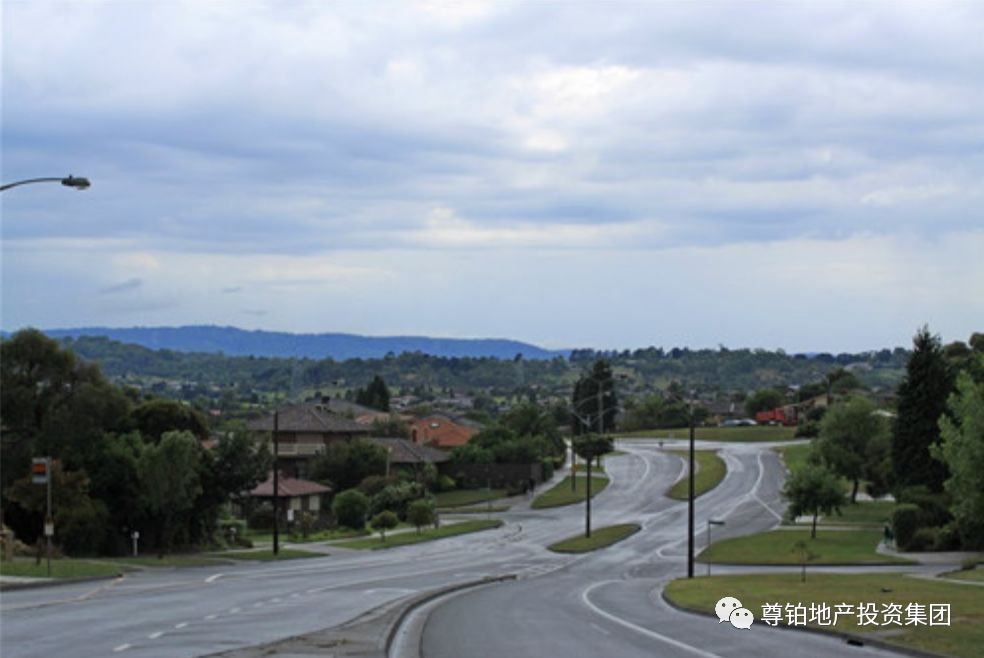 Located in the hills, Endeavour Hills is a picturesque residential area with many parks, gardens and countless trees and wildlife. There are also underground facilities, street lights, wide roads, walking trails, and lots of pristine trees.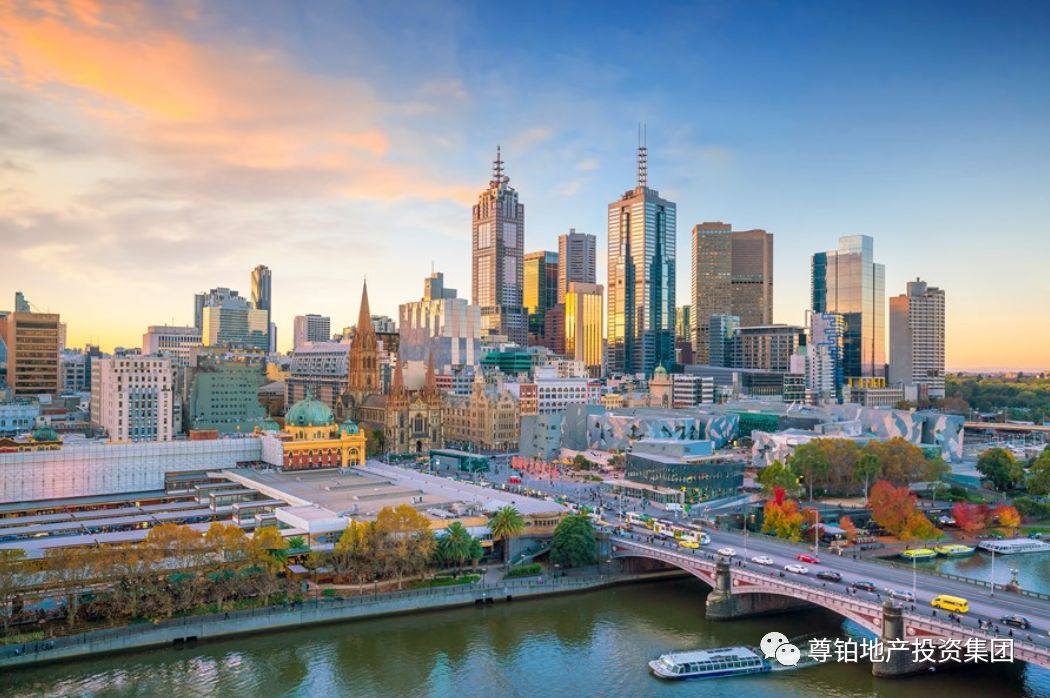 Many of the homes are built on top of the slopes with great views, overlooking the surrounding area, and even more to see the sights of Frankston, Chadstone, Pakenham, Port Philip Bay and the city centre.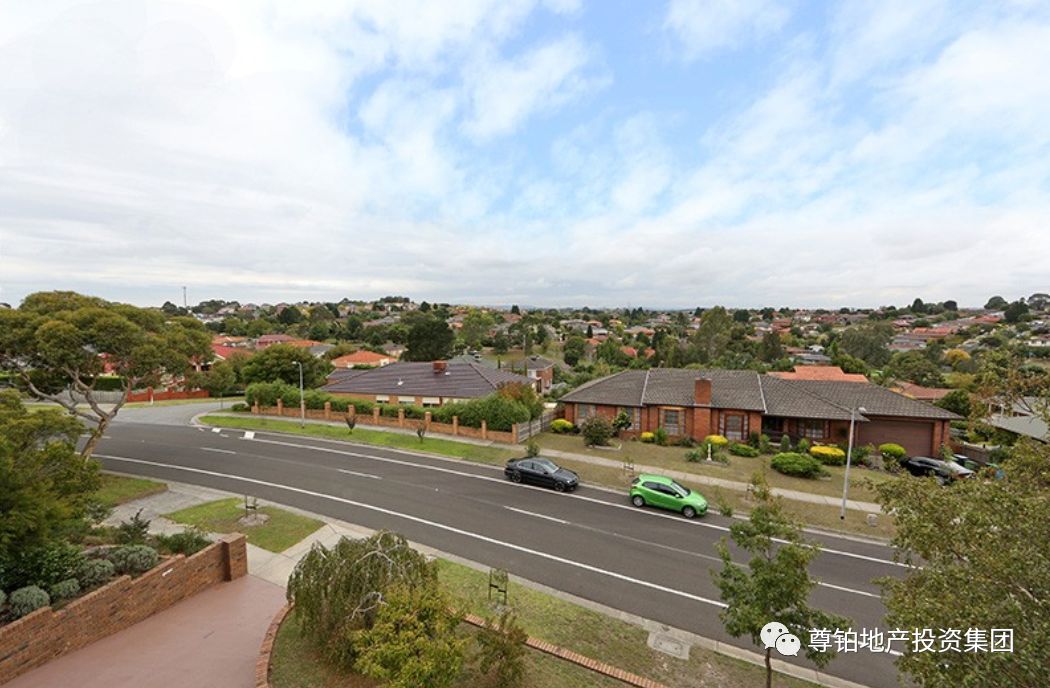 Endeavour Hills includes low-rise residential areas with single-storey, double- and triple-storey brick homes, as well as some ground-floor townhouses and units. There are also high-rise buildings, but there is no industrial area.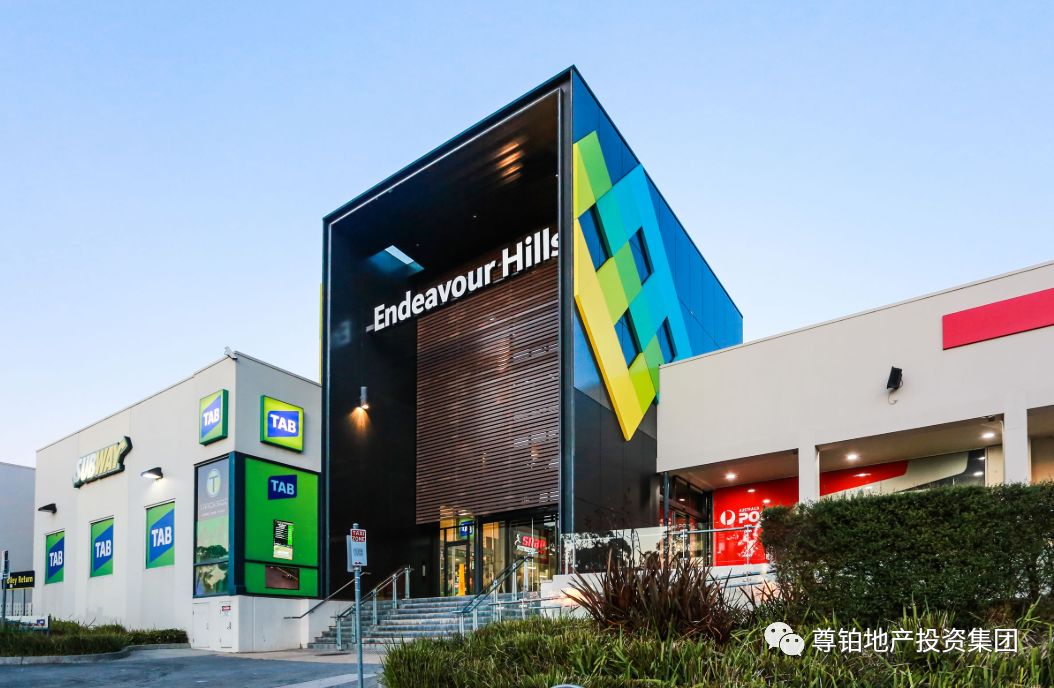 The main shopping centre in the area is the Endeavour Hills shopping centre, which is located on the corner of Matthew Flinders Avenue and Heatherton Road. The mall has 86 retail stores and a large supermarket, which includes a multi-storey car park that can accommodate up to 1,800 cars.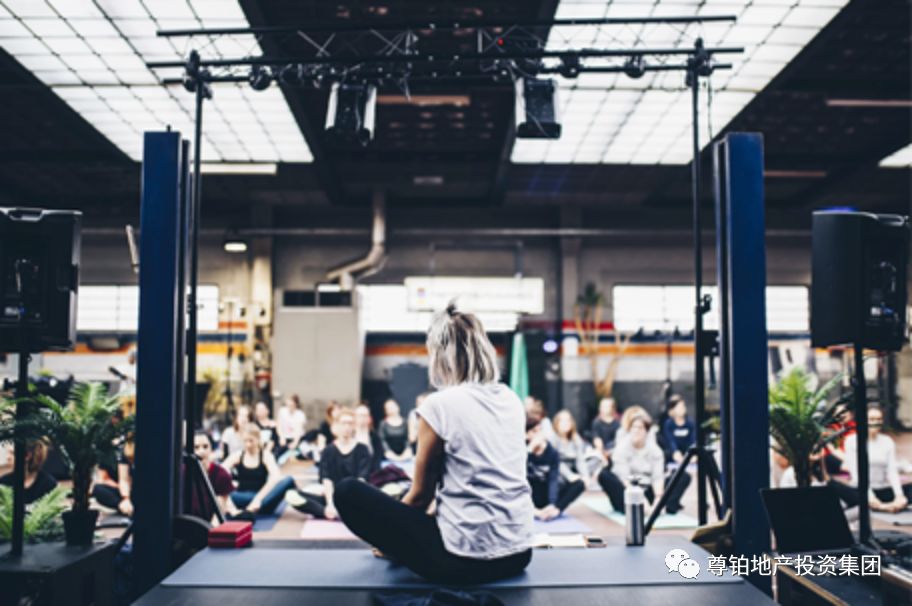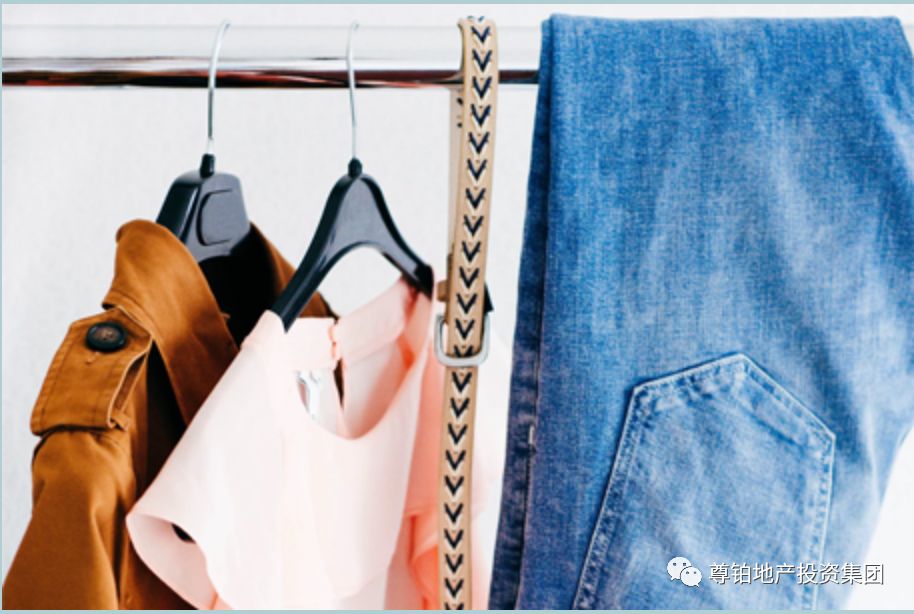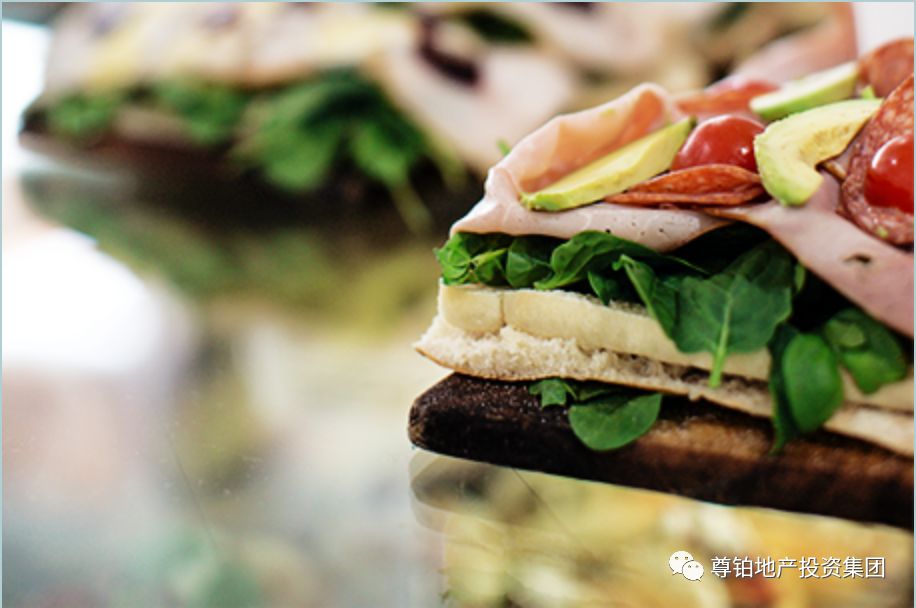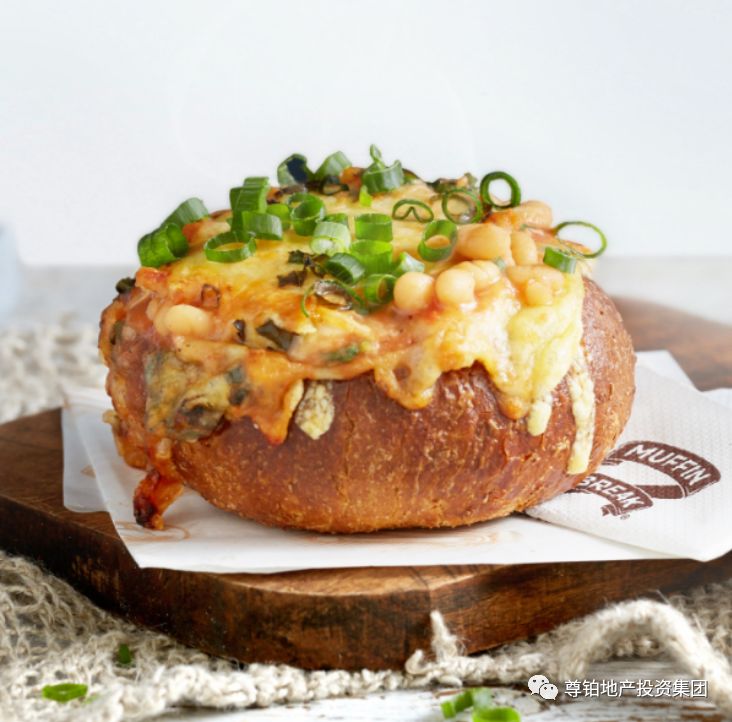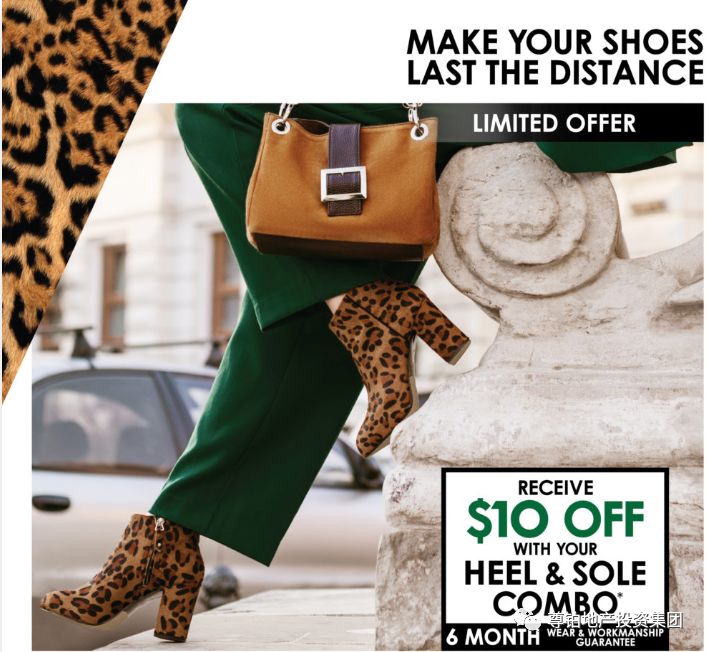 This is a great dining venue with over 18 cafes, bakeries, takeaway food and restaurants where you can relax or enjoy a meal with friends! Women's, men's and children's fashion, accessories, shoes, jewelry and more. Experience first class entertainment, school holidays and special events at Endeavour Hills Shopping Center!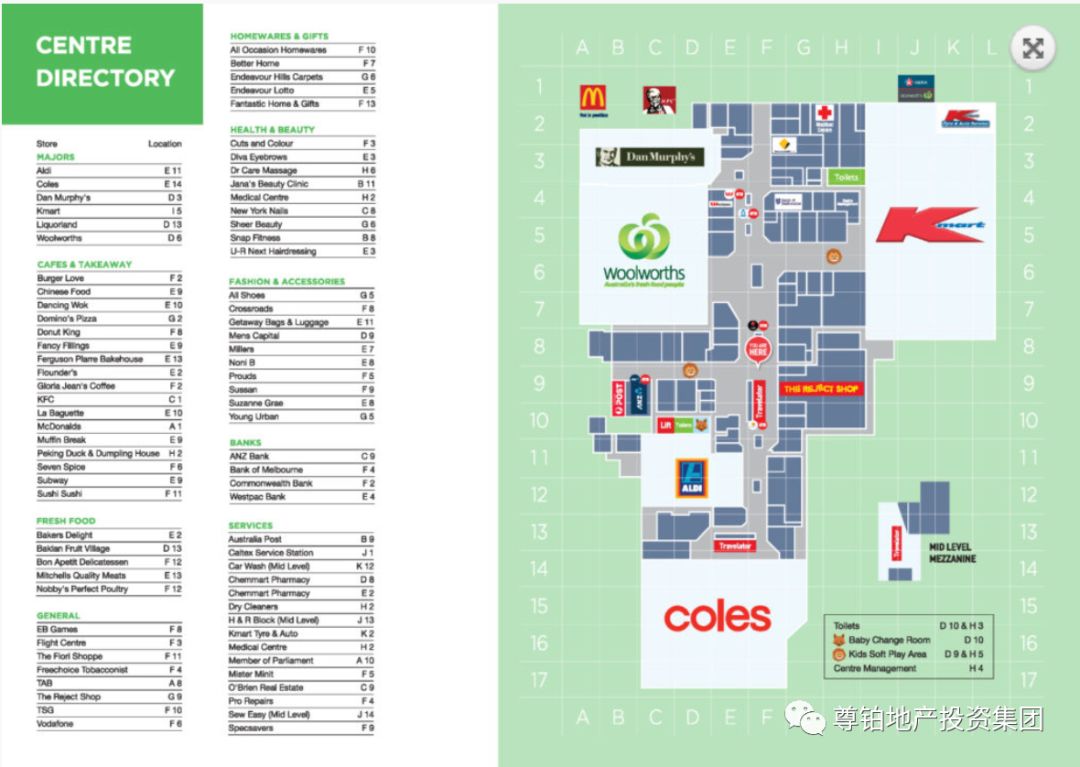 There is also a The Endeavour Hills Library and the Endeavour Hills Police Station in the area. The library has just been renovated recently.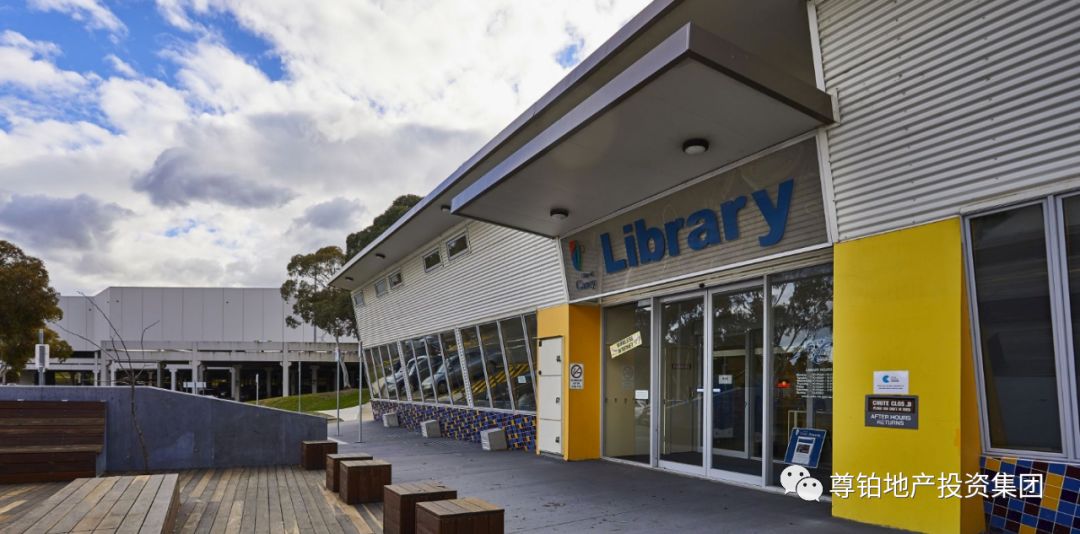 Endeavour Hills FeaturesThe average price in VIC is No. 447. More room prices…
The average rent in VIC is No.382. More rent ranking…
The percentage of age 5 to 19 people(28%) is high.
The percentage of Catholic religion people (38%) is high.
People from China (2%) like to live in this area.
There are more Separate house(96%) in this suburb.
Many houses in this suburb are Purchasing (45%).
People from India (3%) like to live in this area.

Surrounding facilities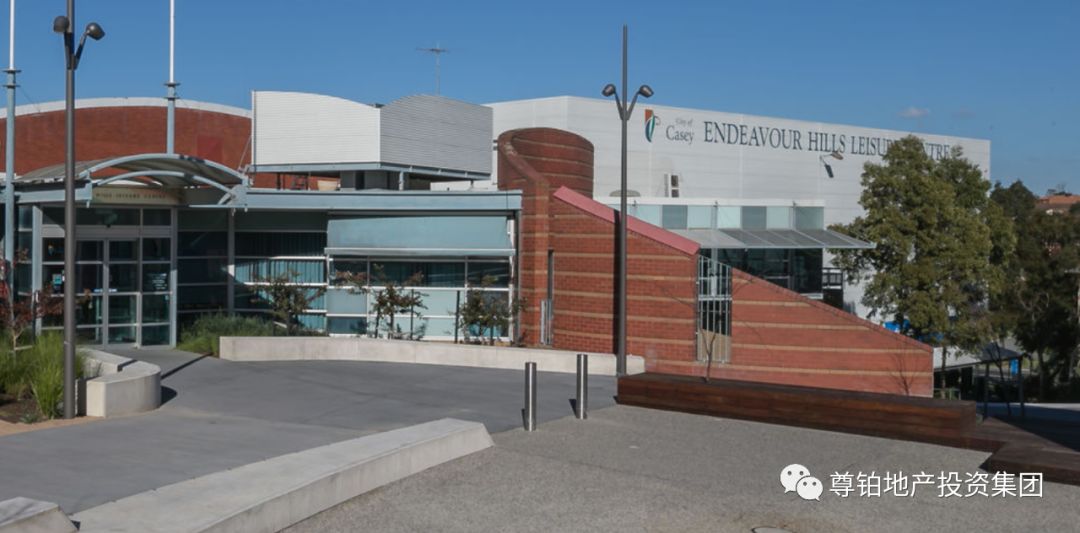 Leisure centre
Through EHLC staff and facilities, members and leisure travellers can feel healthier and happier.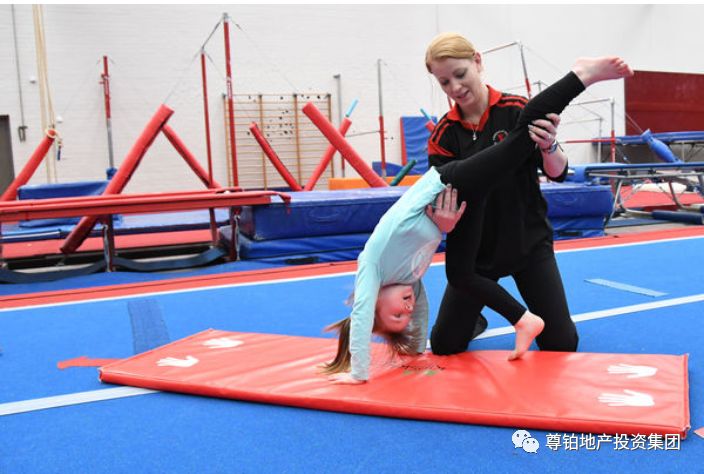 If you want to focus on you, your health and fitness, the Endeavour Hills leisure centre is the place to be. The center is owned by Casey and is located near the Endeavour Hills shopping centre and is managed by YMCA Victoria. The facilities offered are very extensive and we serve people of all ages and fitness levels.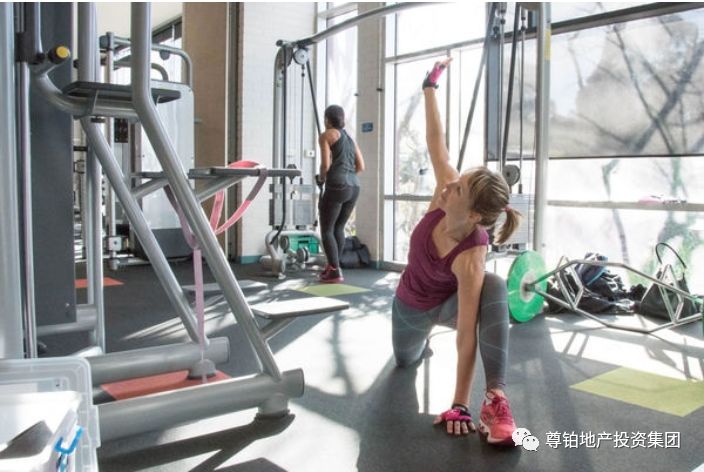 Here you can enjoy the health club and various equipment, the newly renovated bicycle studio with 25 bicycles;
Conveniently located at 10 Raymond McMahon Avenue, Endeavour Mountain. Adjacent to the library and Endeavour Hill Shopping Center.
Free parking.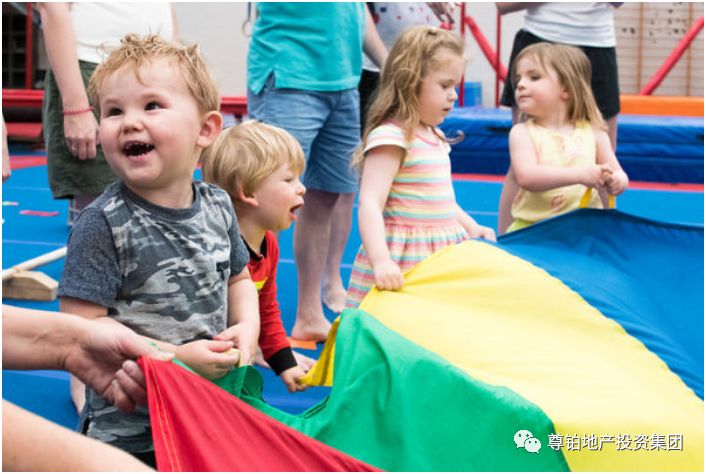 With accessibility, the Endeavour Hills leisure centre is fully equipped to meet the needs of a variety of abilities, including a ramp to the city centre and a group fitness hall within the facility.
Dandenong market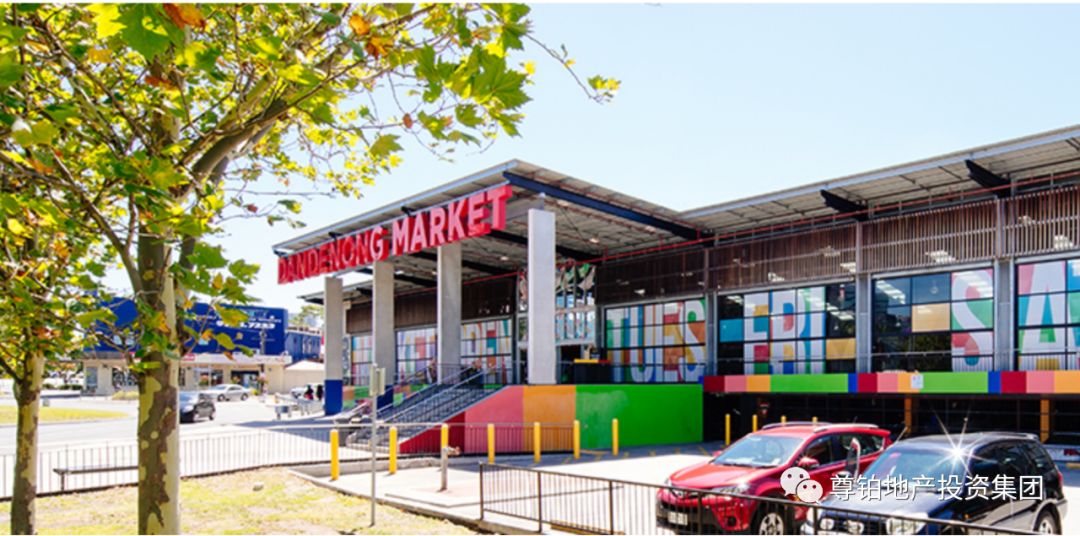 The Dandenong Market is a busy and bustling market full of attractions and food. Every season has a taste, and each stall has a treasure.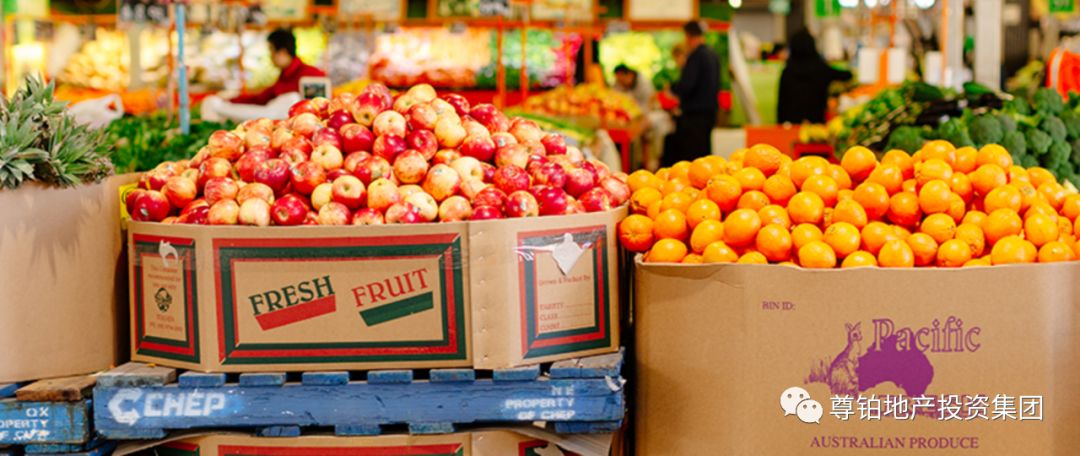 At the Dandenong Market, you can shop and experience the world in the local area, get inside tips from professional traders, get amazing bargains, and purchase fresh seasonal products throughout the year. From seafood to sari, cherries to children's shoes, mango to manuka honey, we are the ultimate destination for value for money and new discoveries.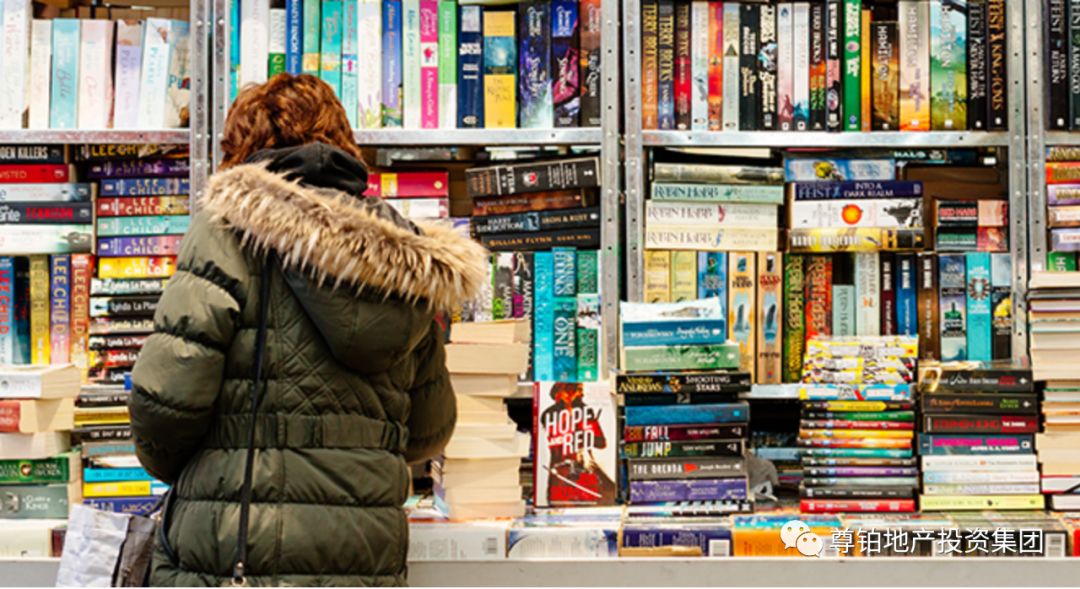 Chadstone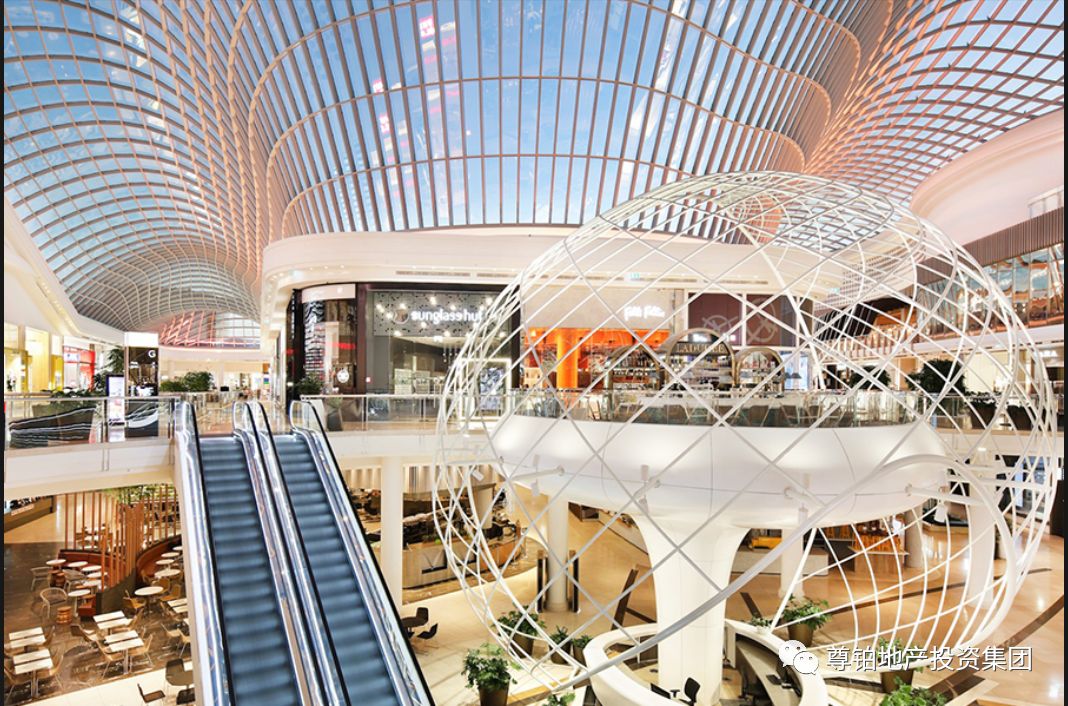 As the largest shopping mall in the Southern Hemisphere, Chadstone's fashion capital has more than 550 shops, and almost every senior traveler and fashionista has made it a must-see for Melbourne.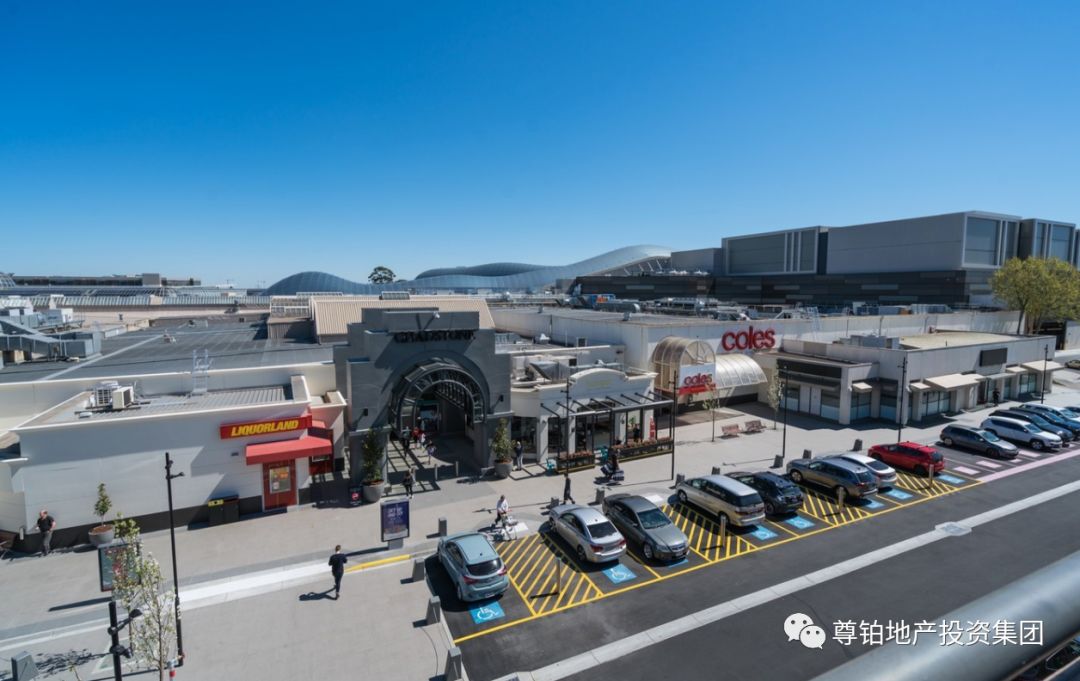 Chadstone's fashion capital is conveniently located just 25 minutes from Melbourne CBD, with easy access to Chadstone's fashion capital by car, bus, train or free shuttle. There are nearly 10,000 free parking spaces, and it is said that it is still planned to be expanded.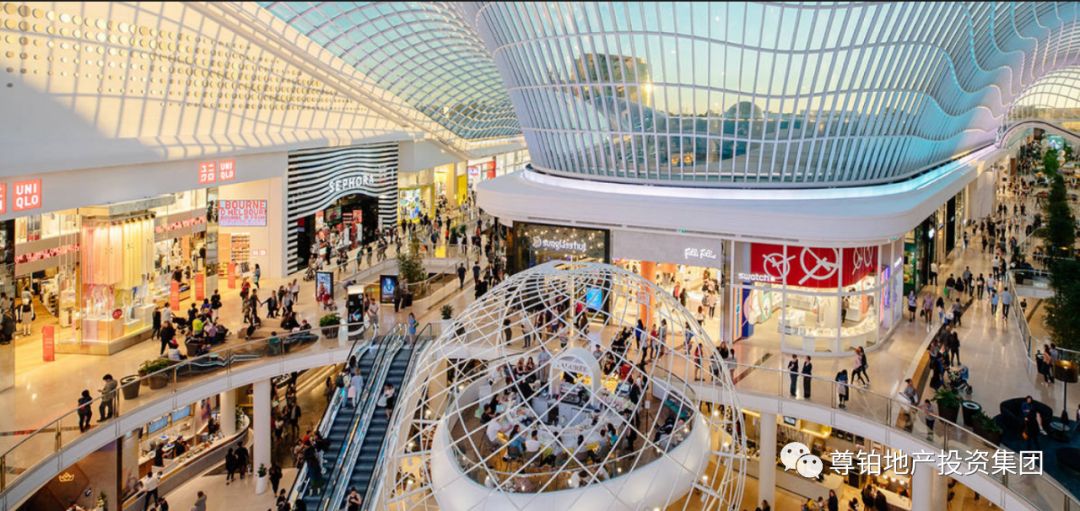 The huge main building includes a variety of fashion, sports, luxury brands, as well as pet shops, candy stores, cinemas and several large supermarkets.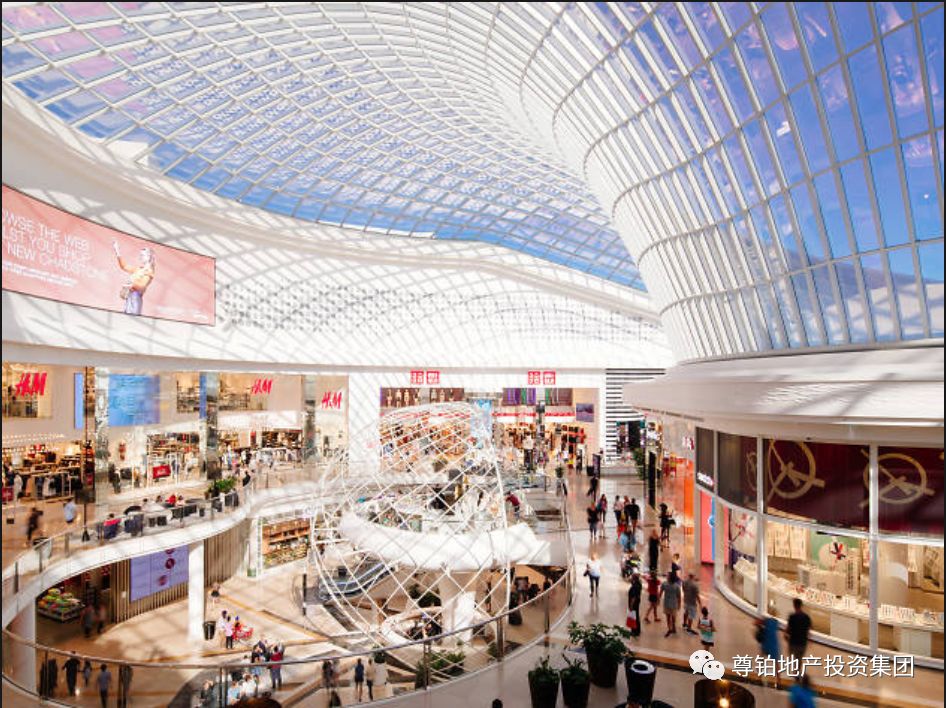 There are supermarkets, restaurants, dessert shops, cafes, boutiques, post offices, bookstores, etc., as well as a large pharmacy, Chemistwarehouse. There are a wide variety of goods in it. When the real estate's various medicines and health care products are available, the goods are genuine, and you want to buy all-round, it is the resident place of kelp customers.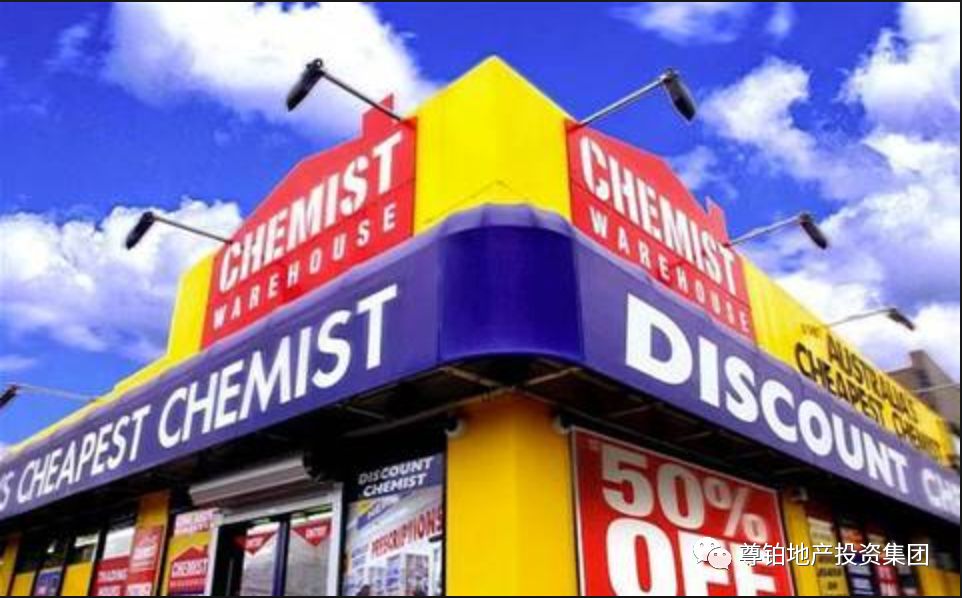 Design atmosphere, big names, seemingly lacking Hermes BV Van Cleef & Arpels and the like, there are LV Chanel Tiffany and the like. Many of the world's most eaten, the French two macarons also have. One day does not seem to be enough. Driving to all the way is also a good time to get to know Melbourne.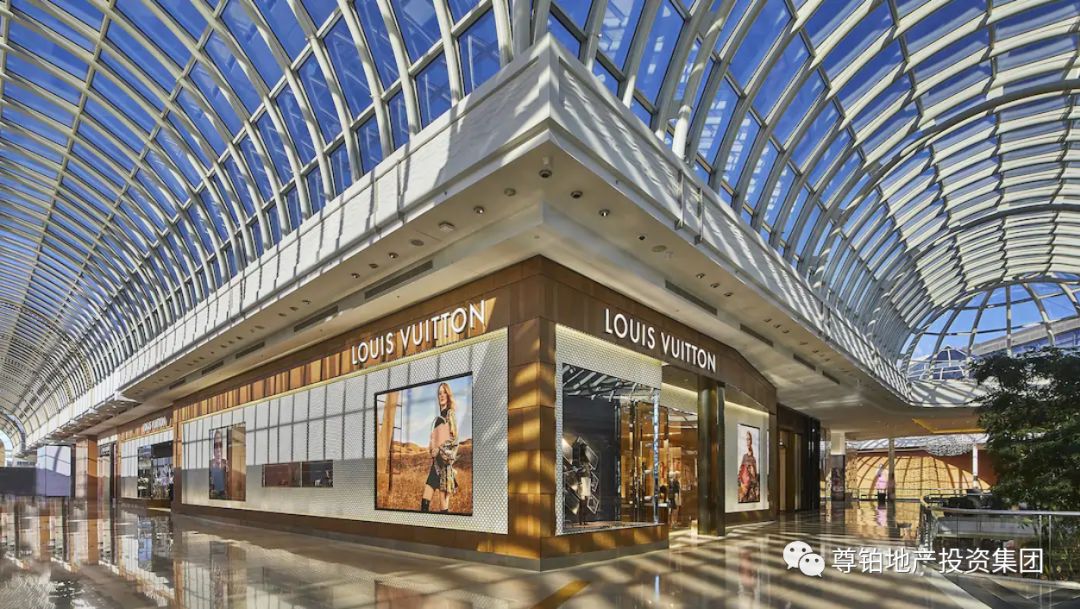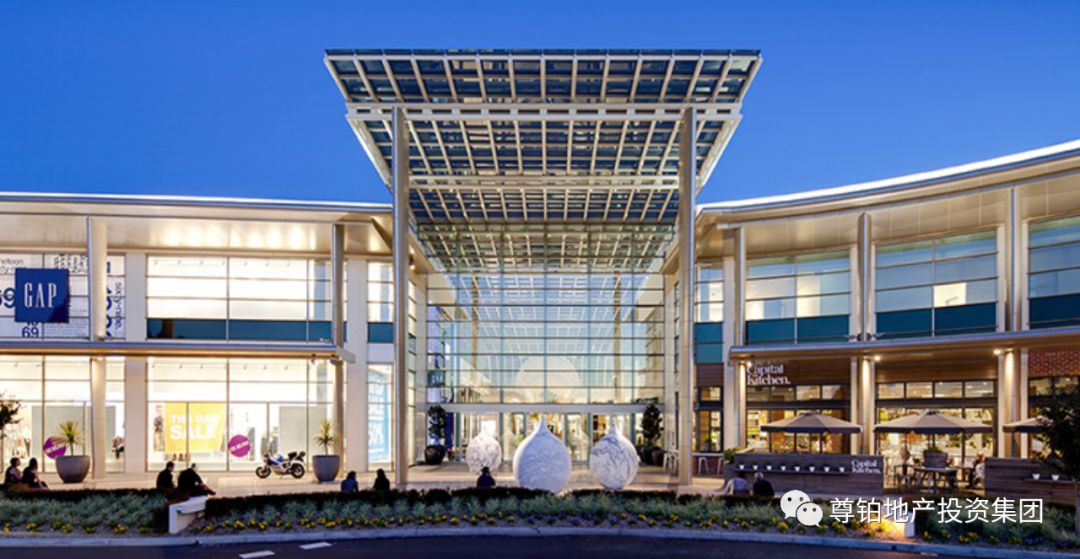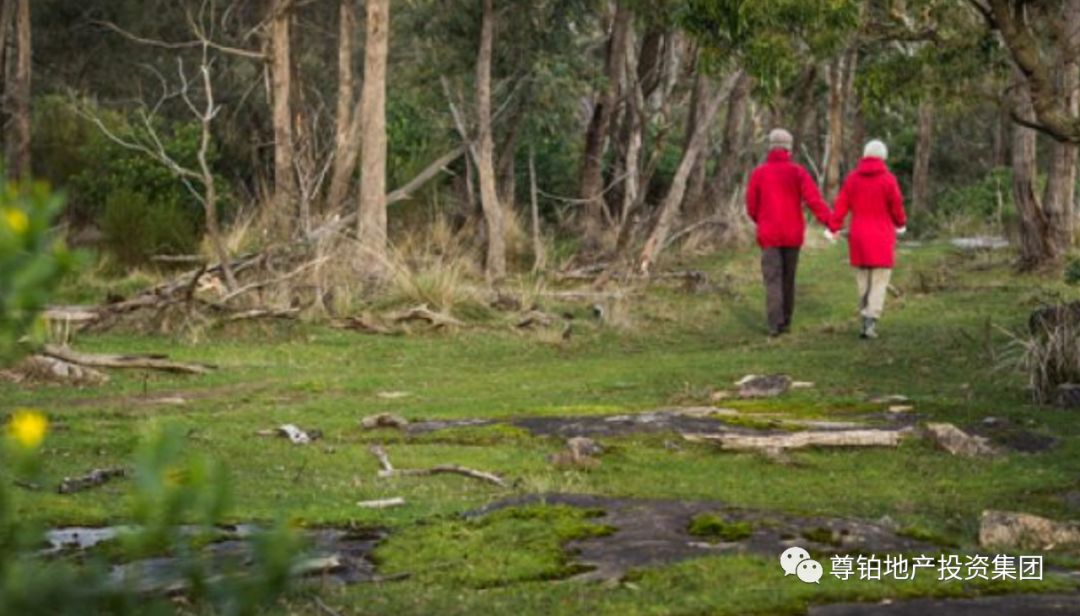 Churchill National Park, located in the southeastern suburbs of Melbourne, remains an example of the original landscape that the area found before it was cleared and settled. Although most parks are open reclaimed forest land, the original forest area is small.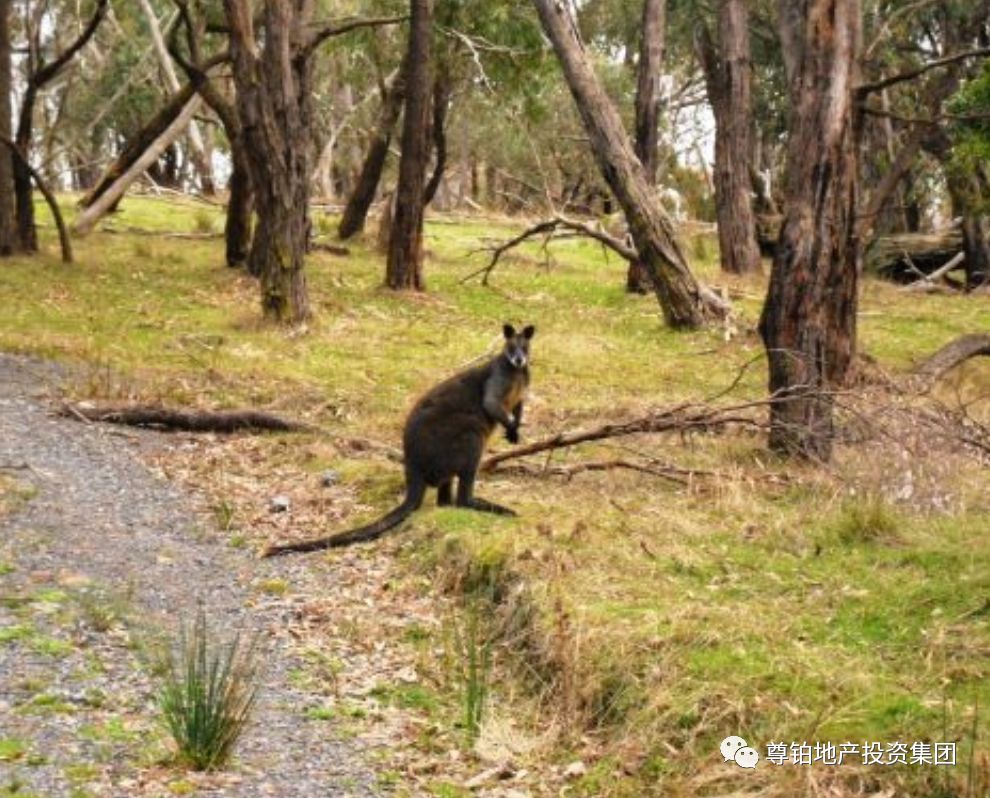 The park offers great leisure opportunities including walking, trail running, cycling and picnicking. There are many local wildlife that can be easily found, such as Eastern Grey Kangaroos and Needles.Dandenong hospital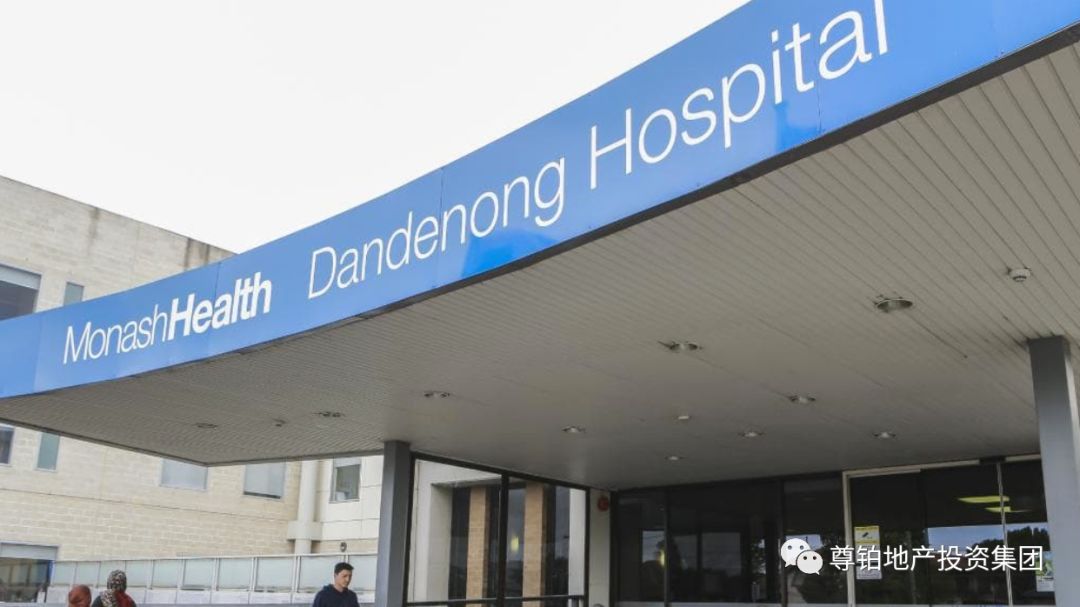 Dandenong Hospital is one of the major emergency hospitals in Melbourne and offers a range of services for people living in Dandenong and the surrounding area. It is also one of Victoria's teaching and referral hospitals and a professional referral center for a wide range of rural and regional watersheds.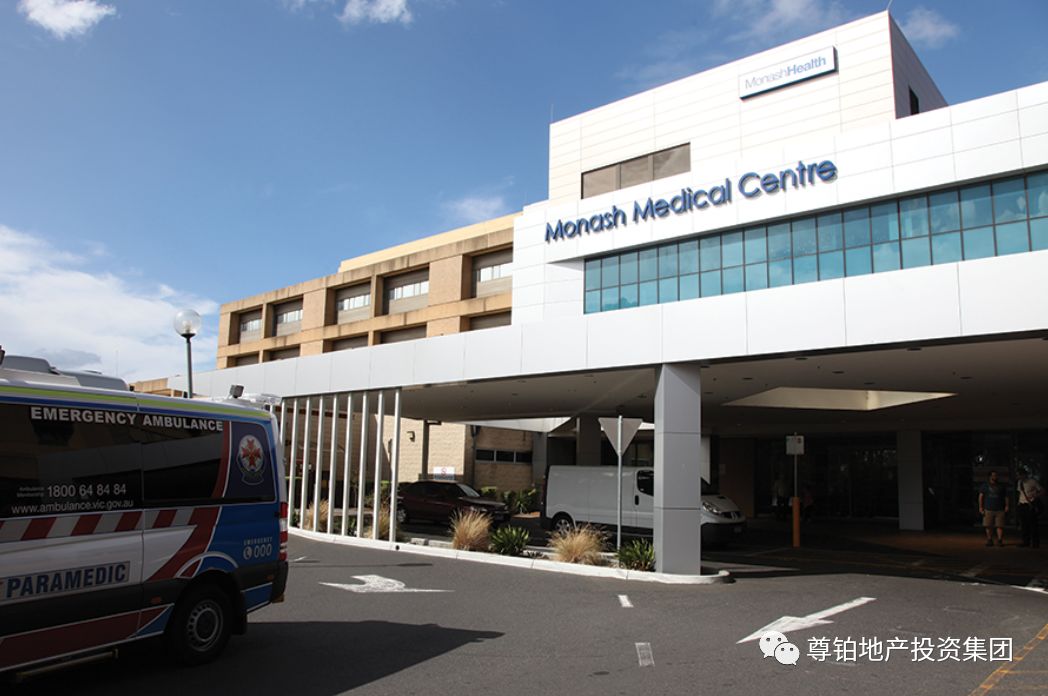 The hospital provides emergency care and has a full range of professional units, including intensive care units, cardiology and special care nurseries. Hospital facilities also include pharmacies, theaters, labor wards, speech therapy and day treatment centers, and primary care services, including outpatient alcohol and drug liaison, emergency care, community rehabilitation, and post-work GP clinics. Provide general and emergency dental services to qualified clients in community dental clinics.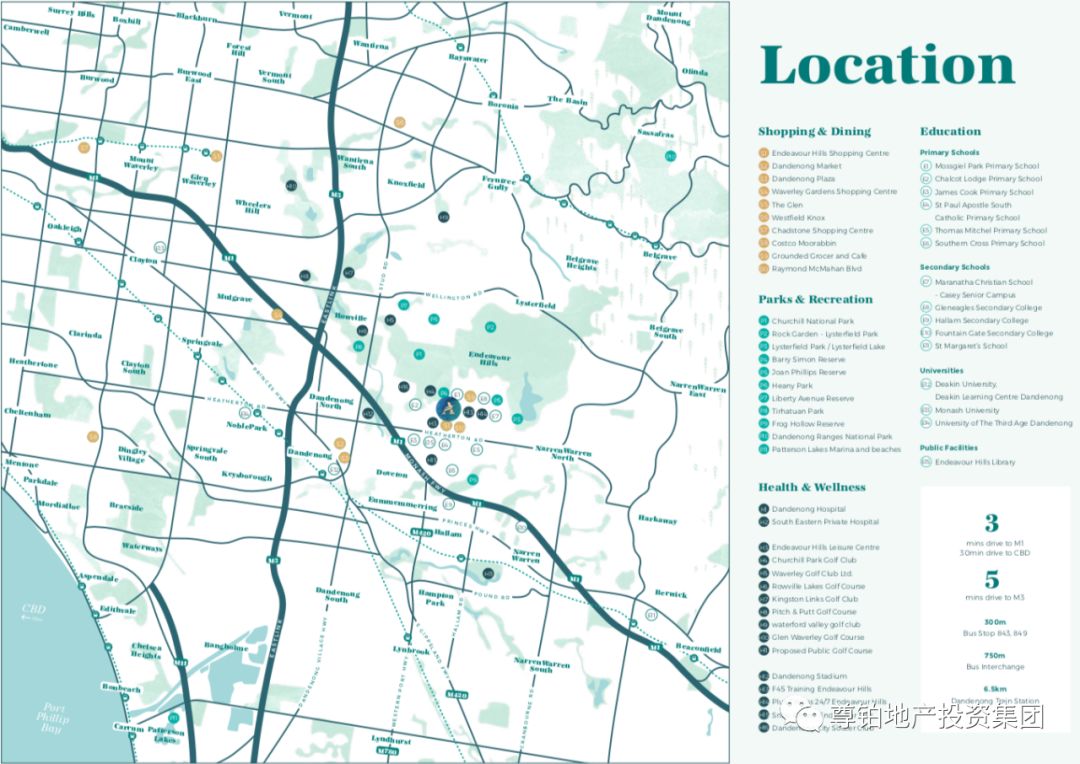 There are currently 5 bus lines serving the region.
The educational resources are rich and the academic atmosphere is strong.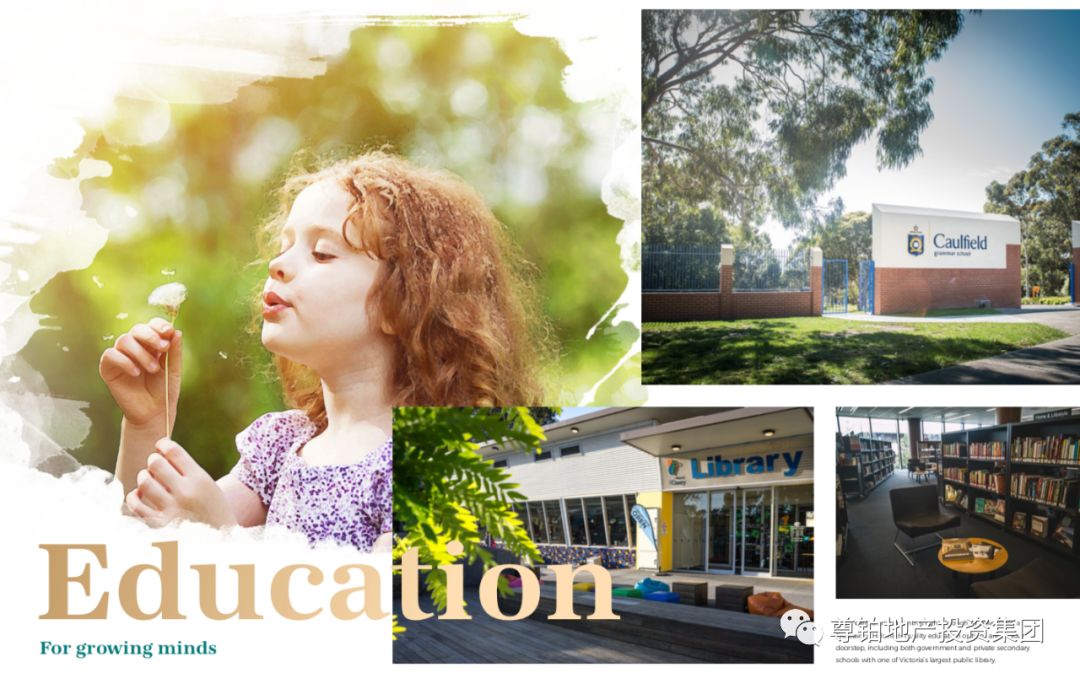 Primary schools in the region have:

Chalcot Lodge Elementary School, James Cook Elementary School, Mossgiel Park Elementary School, Southern Cross Elementary School, St. Paul Apostle North Elementary School, St. Paul Apostle Elementary School and Thomas Mitchell Elementary School.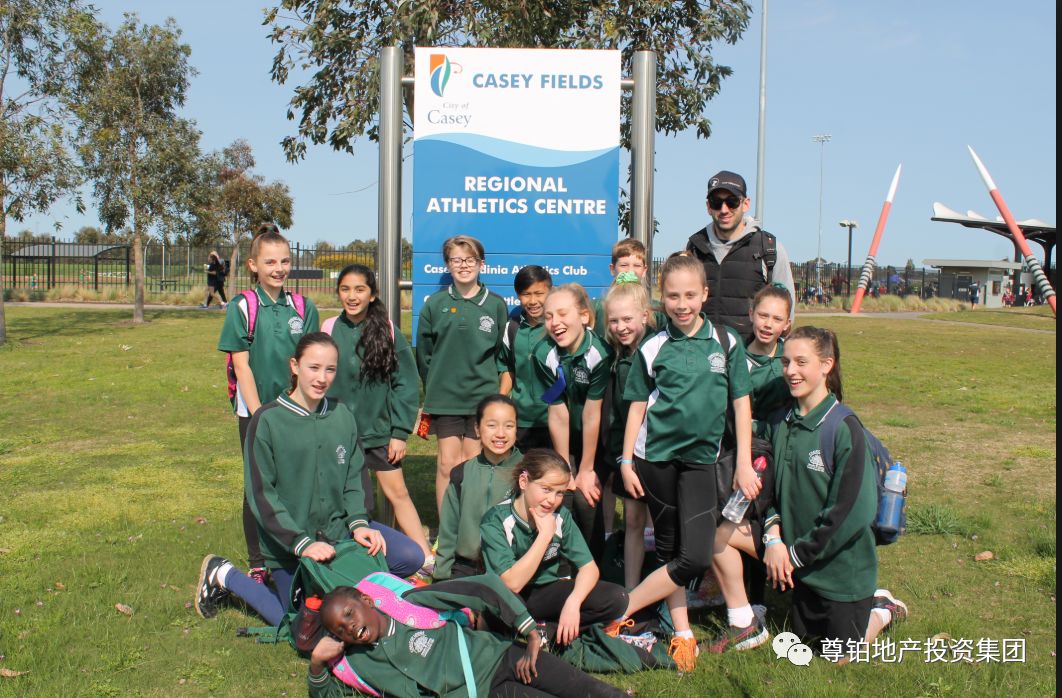 Kindergartens in the area are:
Allara Kindergarten, Chalcot Lodge Kindergarten, David Collins Kindergarten, Hartley Ridge Kindergarten, James Cook Kindergarten, Reema Kindergarten. The first early education center and kindergarten are Rose Garden Kindergarten.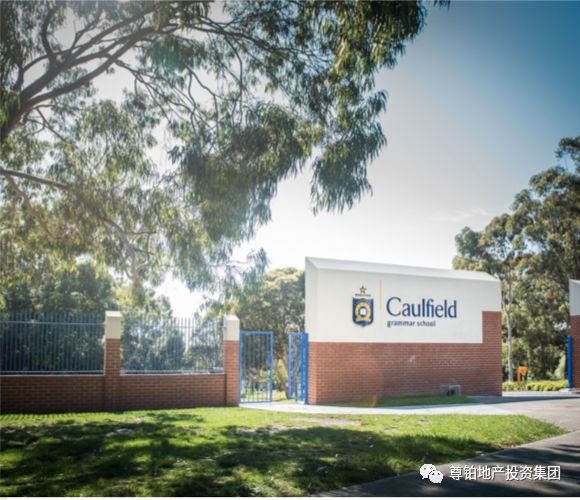 Endeavour Hills also has two high schools, the Maranatha Christian School Campus, and the Gleneagles Secondary School (formerly a campus at Eumemmerring College).
Near Deakin University and Monash University
Deakin University

Deakin University, located in Victoria, Australia, is a government-funded top Australian university established in 1974, with the leadership of the Australian Federal Movement and the second national Prime Minister Alfred Dickon ( Alfred Deakin, also translated as Alfred Dickin.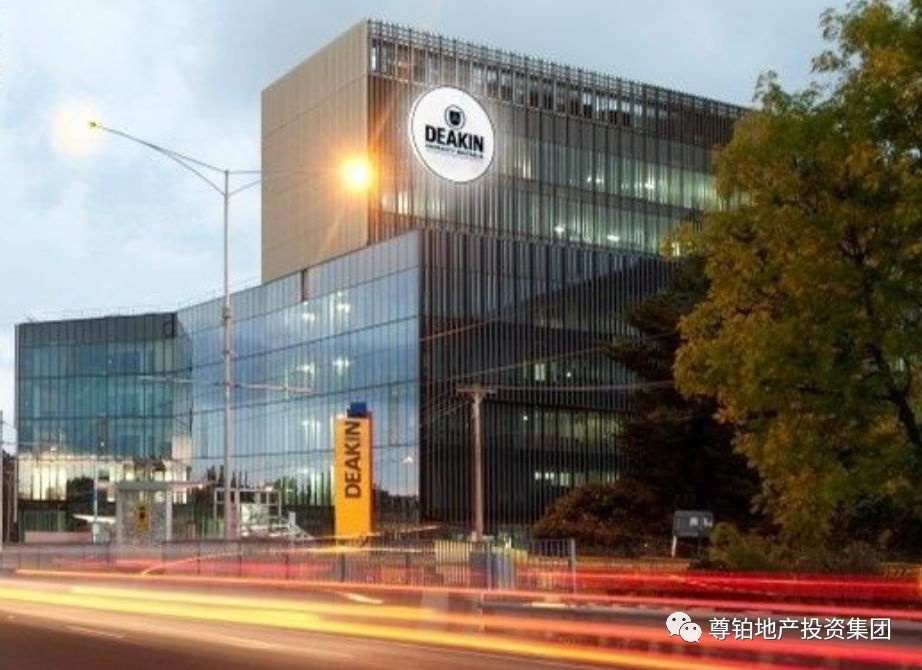 As a prestigious international university, Dickon offers bachelor's, master's, doctoral and other courses, and has close cooperation with many universities around the world, providing opportunities for credit exchange, short-term exchanges, and visiting scholars. Deakin University has a continuing and excellent pursuit of teaching and research. There are currently more than 70,000 students pursuing degrees or non-degree programs, including 20,000 professionally trained students. It is the largest university in Australia. One.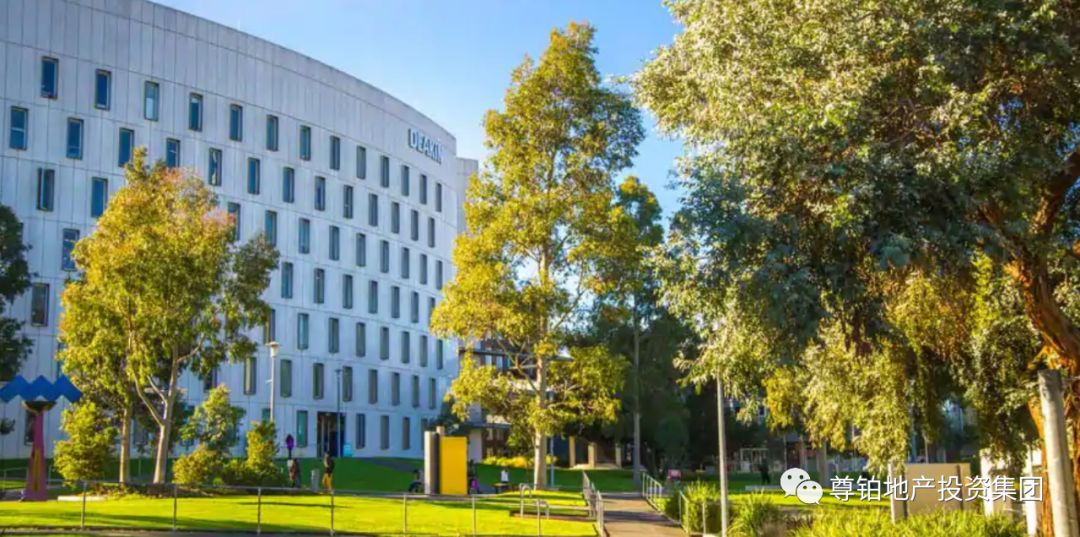 Deakin University, one of Australia's youngest and most dynamic universities, ranks 2% of the world's top universities in the world's global universities and is rated as a 5 star university by the prestigious Quacquarelli Symonds (QS). In the 2017 academic rankings of the Soft Sports Global Sports Department, Deakin University's "Sports and Nutrition Science Institute" once again won the world's first title with its excellent overall research influence and high level of achievement. In terms of employment, according to the Times Higher Education Rankings, Deakin University has the third highest graduate employment rate in Australia.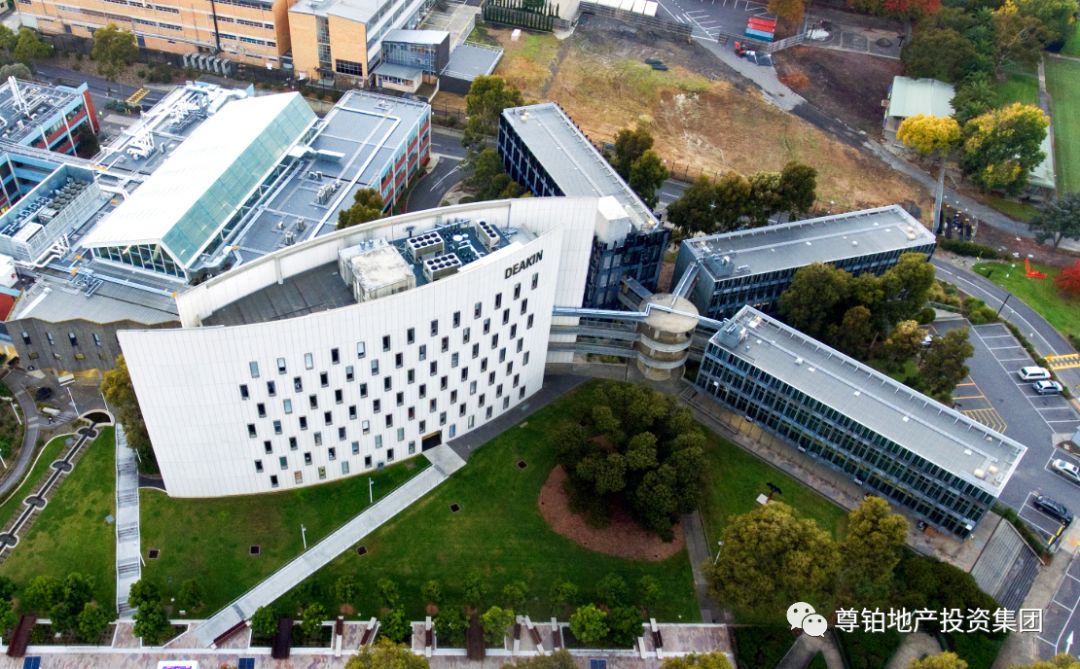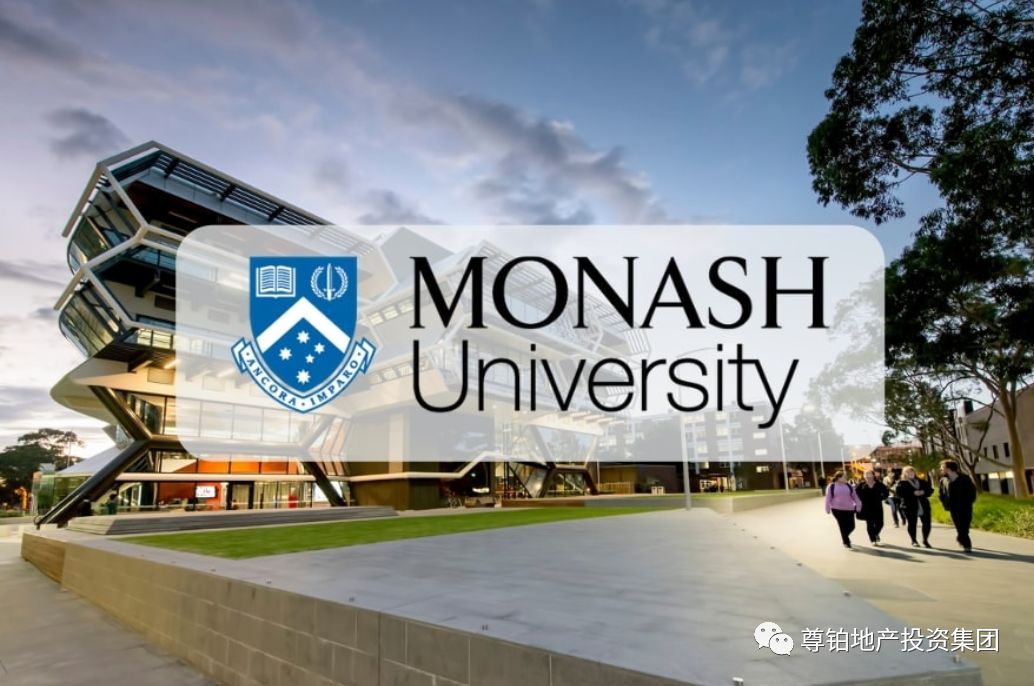 Monash University, located in Melbourne, Victoria, Australia, is one of the world's top public research institutions of higher learning, one of the top 100 universities in the world, one of the top eight universities in Australia, the five-star university in Australia, and the southern hemisphere. A leading academic center. Founded by the National Assembly in 1958 to commemorate the outstanding military commander, public administration official and civil engineer Sir John Monash, the university is named after its surname, and the official Chinese name is Monash University.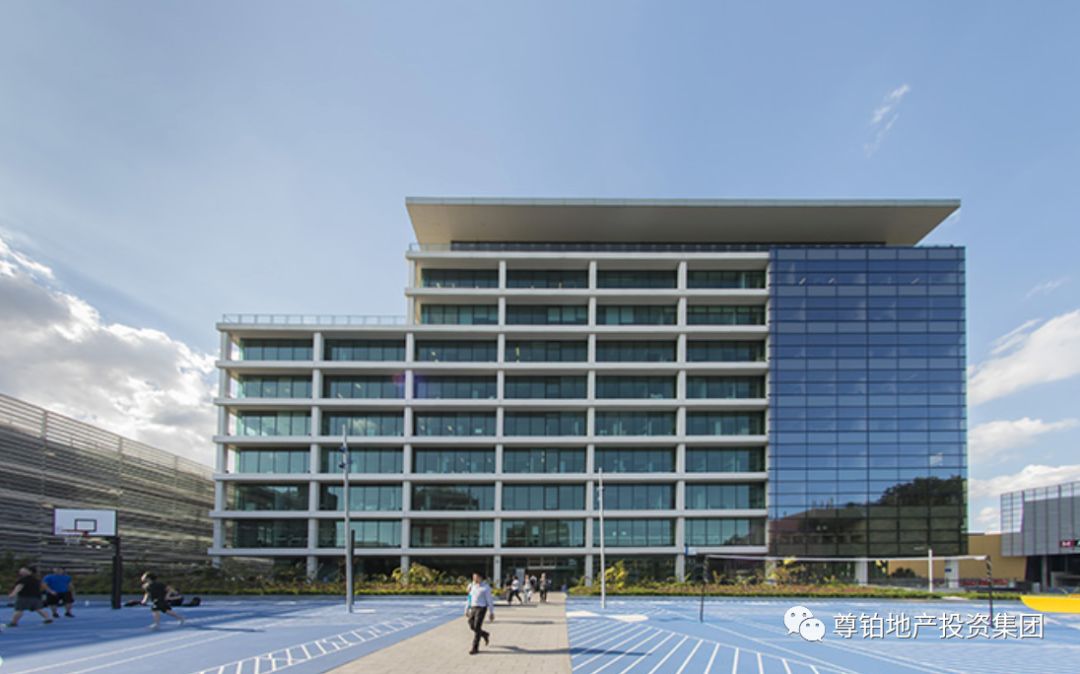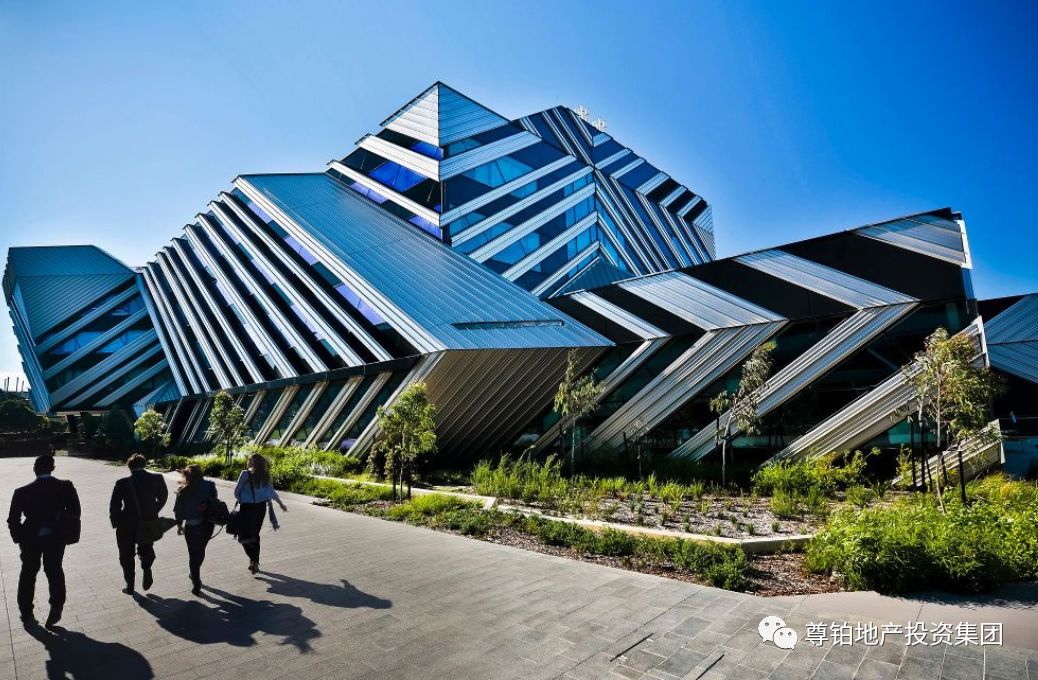 Monash University ranks 58th in the world in the 2020 QS World University Rankings, and ranks 84th in the world in the 2019 Times Higher Education World University Rankings. In 2019, USNews World University ranked 62nd in the world, 2018 The world university academic ranking ranks 91st in the world. Monash University has many disciplines in the world, among which the pharmacy and pharmacology majors rank first in the Asia-Pacific region. In addition, education, nursing, chemical engineering, law, medicine, accounting and finance also Top in the list.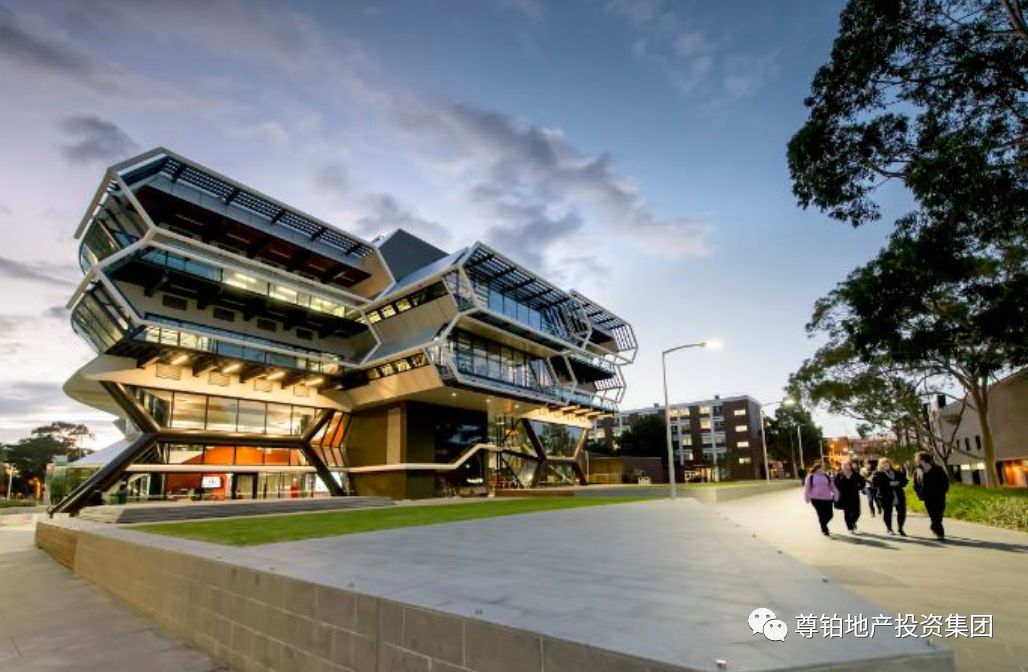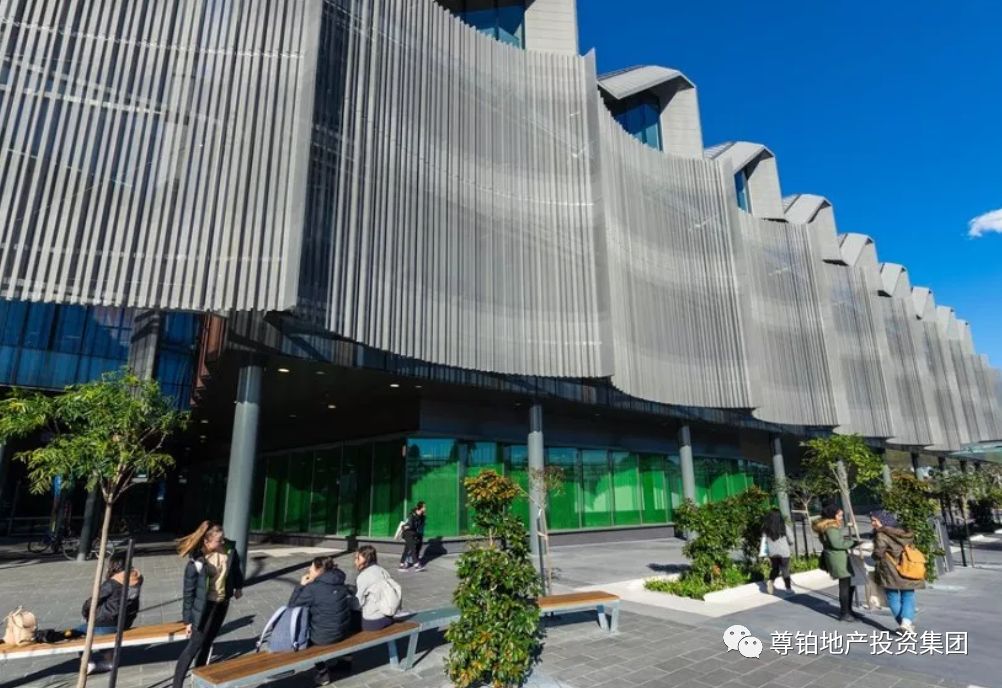 Monash Business School is also accredited by AACSB, EQUIS and AMBA (the only one of the top eight universities in Australia with three accredited business schools) and is also ranked among the top 1% of the world's top business schools.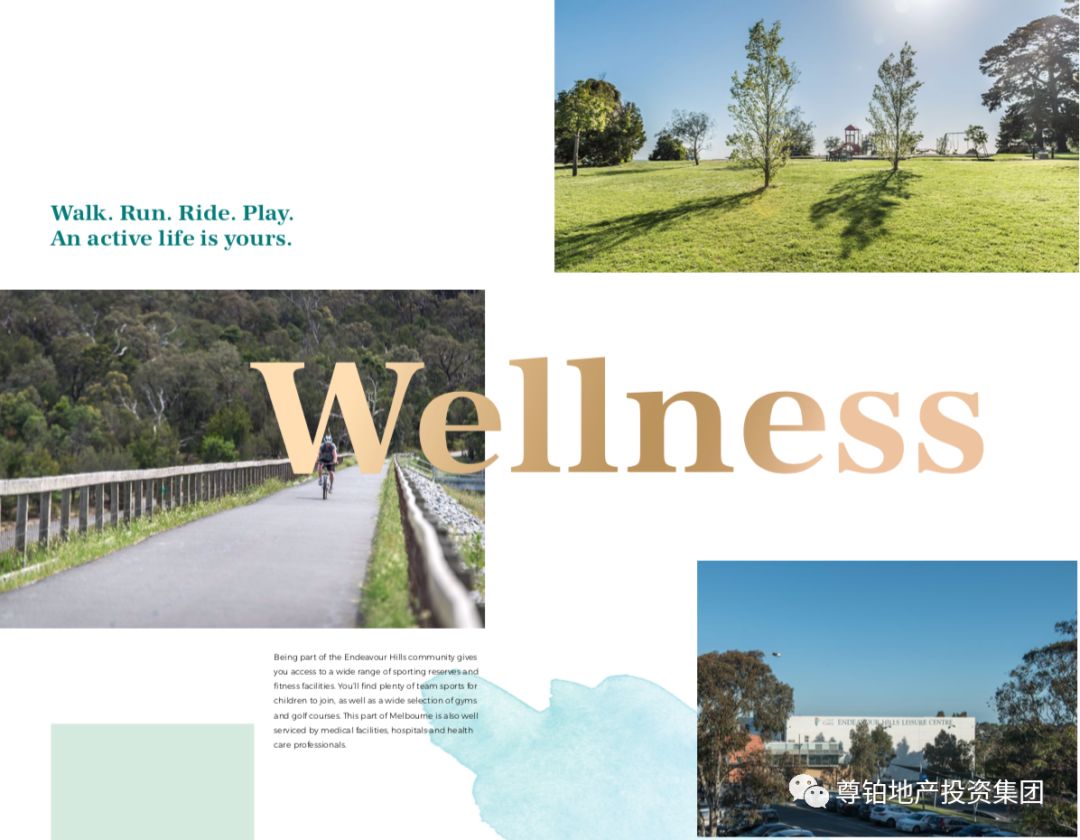 Excellent living conditions, beautiful scenery and sound infrastructure.The scenery of Endeavour Hills is very good, the surrounding greenery is doing very well, and the law and order is not bad. This area belongs to the South Asian community, Sri Lankans, Vietnamese, and Chinese, Malaysians and Australians. Convenient transportation, very close to several shopping centers, 20 minutes drive to SPRINGVILE, DANDENONG drive 10 minutes, you can go buy cheap things.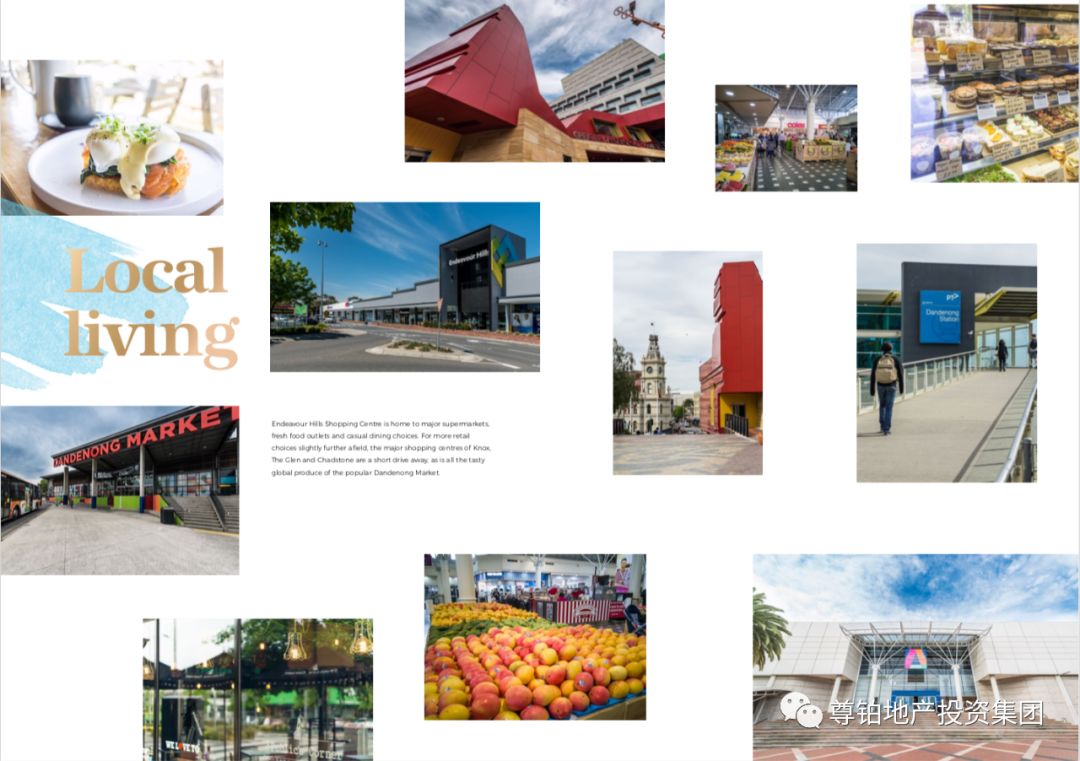 The surrounding traffic is convenient and the location is extremely superior.Drive to Melbourne CBD for 30 minutes

3min to M1 highway

5min to M3 highway

Walk 300 meters by bus 843,849

Walk 750 meters to Bus Interchange

Dandenong Railway Station 6.5km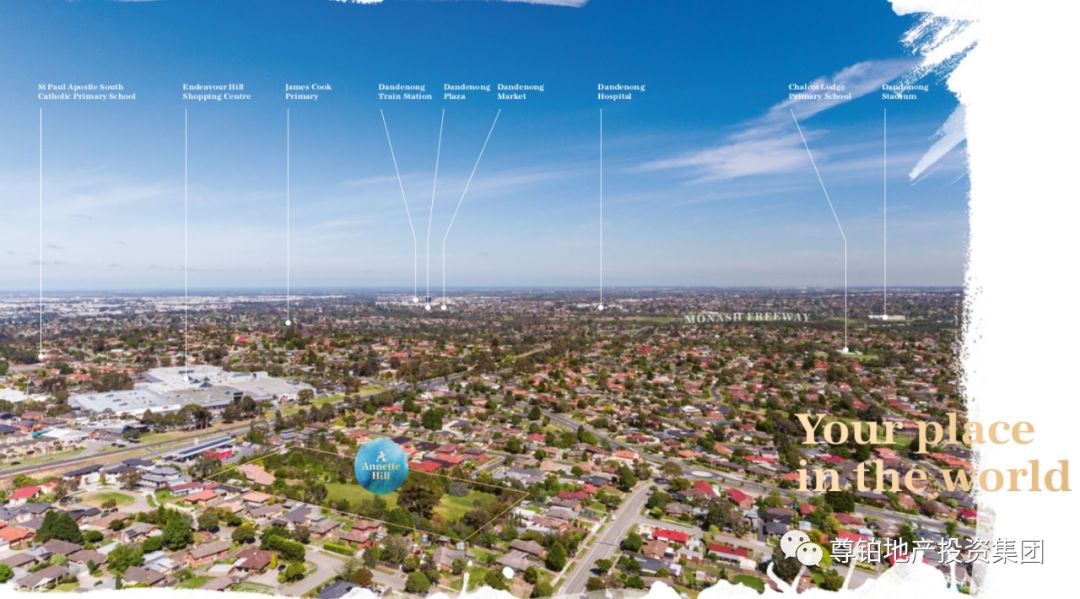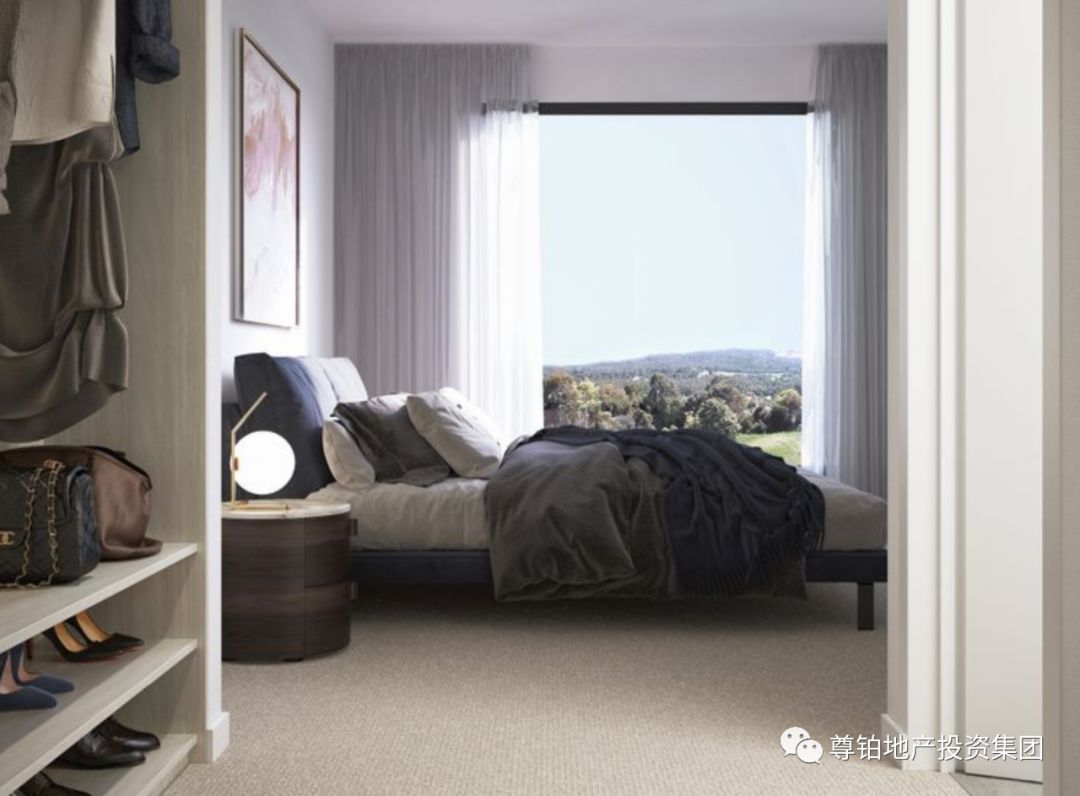 The kitchen has built-in kitchen utensils, wooden cabinetry, stone countertops, spacious spaces and versatility.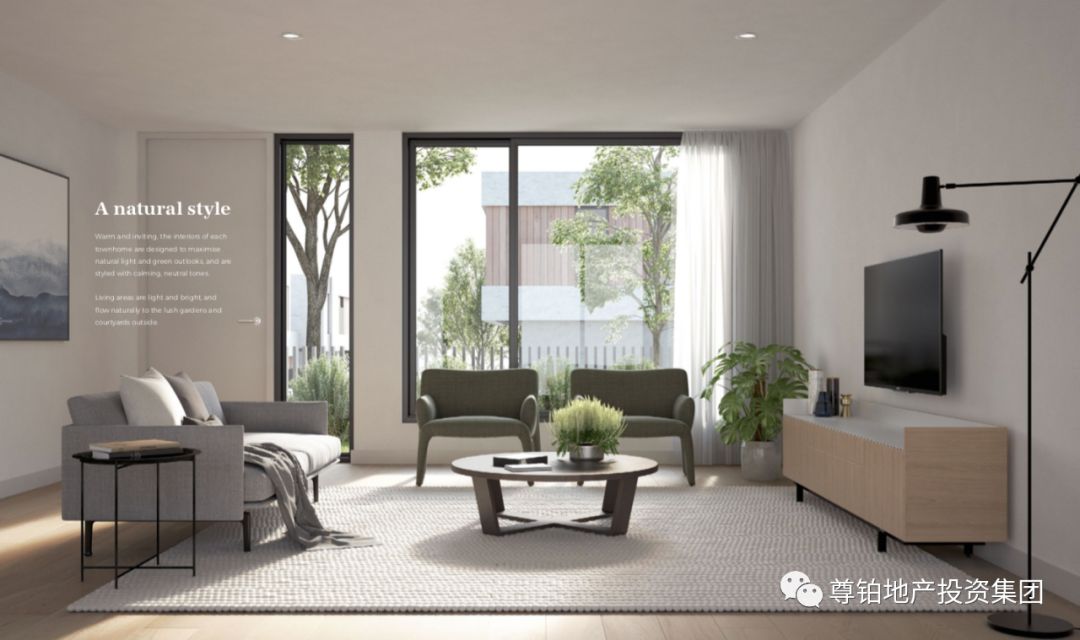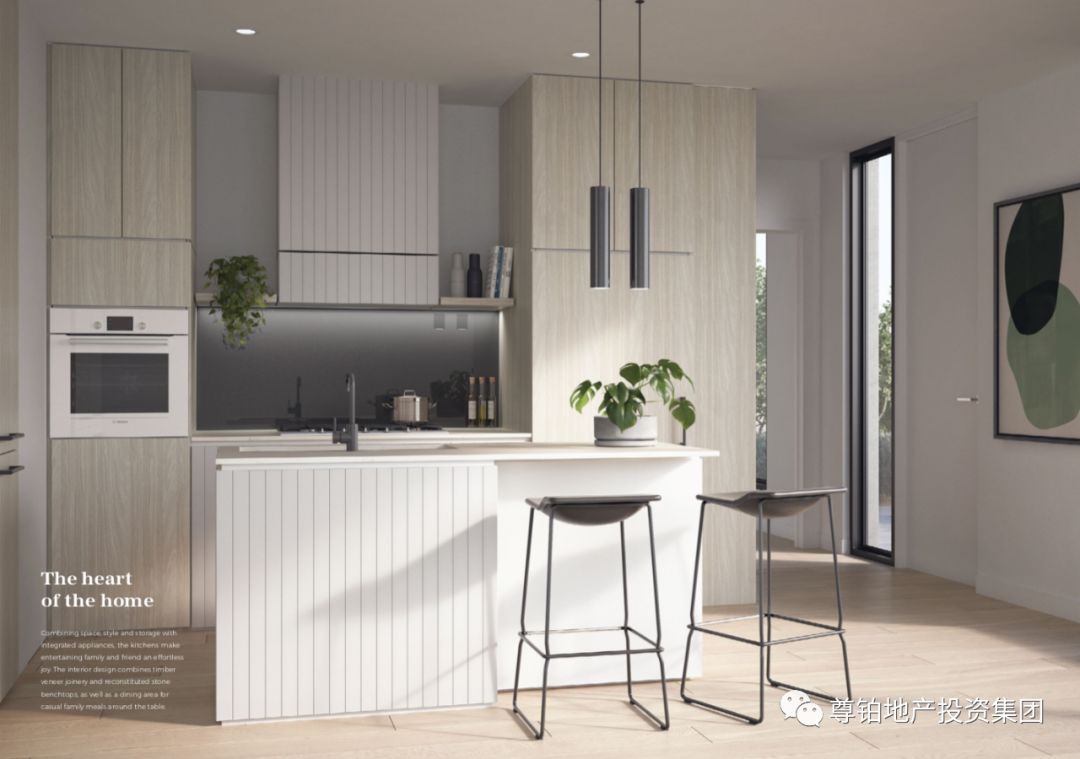 The open-plan living and dining areas can be shared or entertained. The community is suitable for owner-occupiers, with a well-designed and affordable price, ideal for all types of buyers.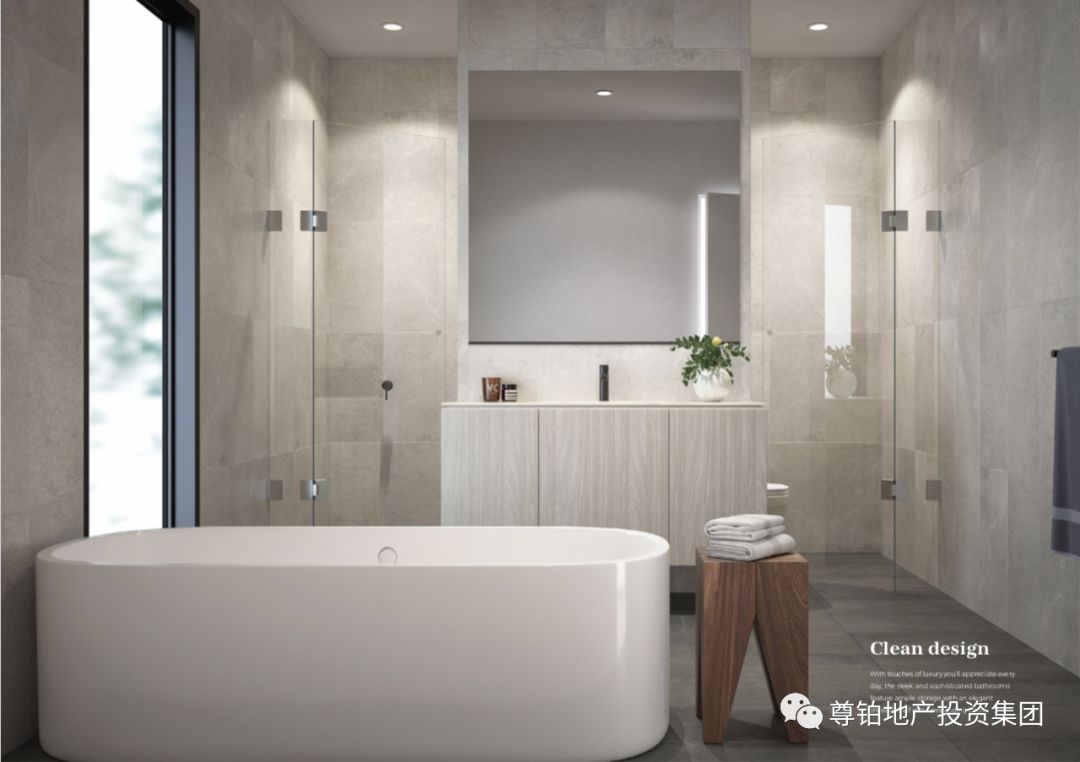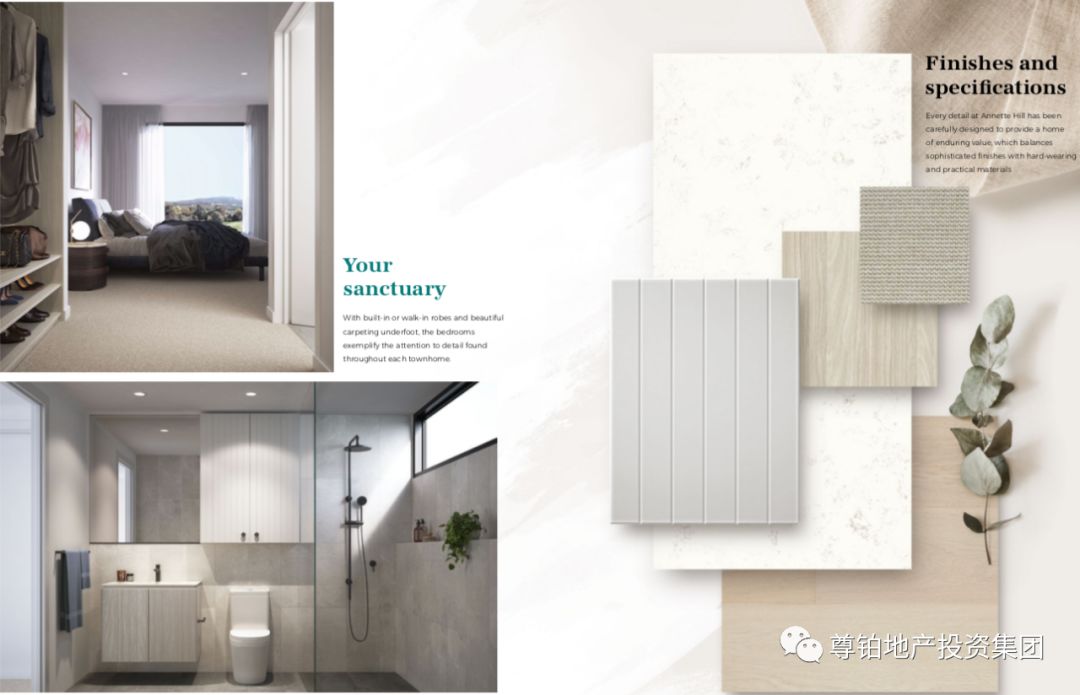 Garden ReleaseUnit type: Price:

4 bedrooms, 3.5 bathrooms, 2 car garage, 700,000 AUD

3 bedrooms, 2.5 bathrooms, 2 car garages starting from 647,000AUD

2 bedroom 2.5 bathroom 1 garage 595,000AUD

2 bedroom 1.5 bathroom 1 garage 566,500 AUD

Garden Release

4 bedroom 3.5 bathroom 2 car garage

Internal area 207m2

External surface area 113m2

Total area 320m2

Price 700,000AUD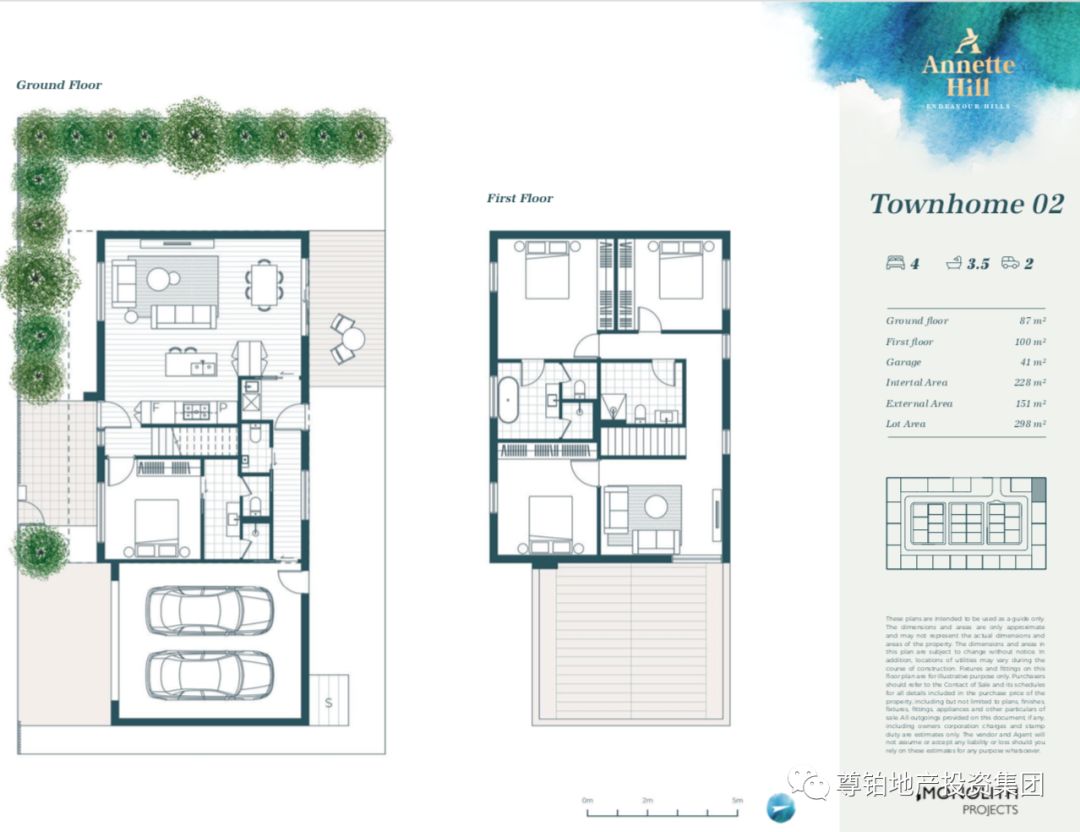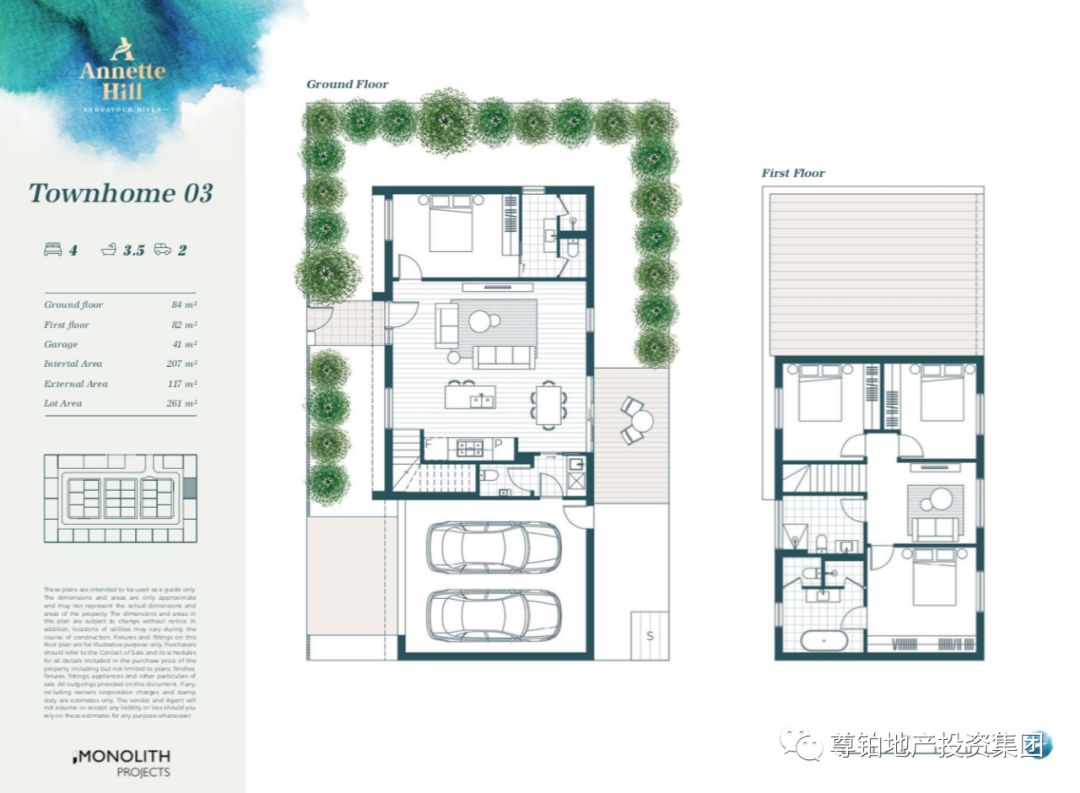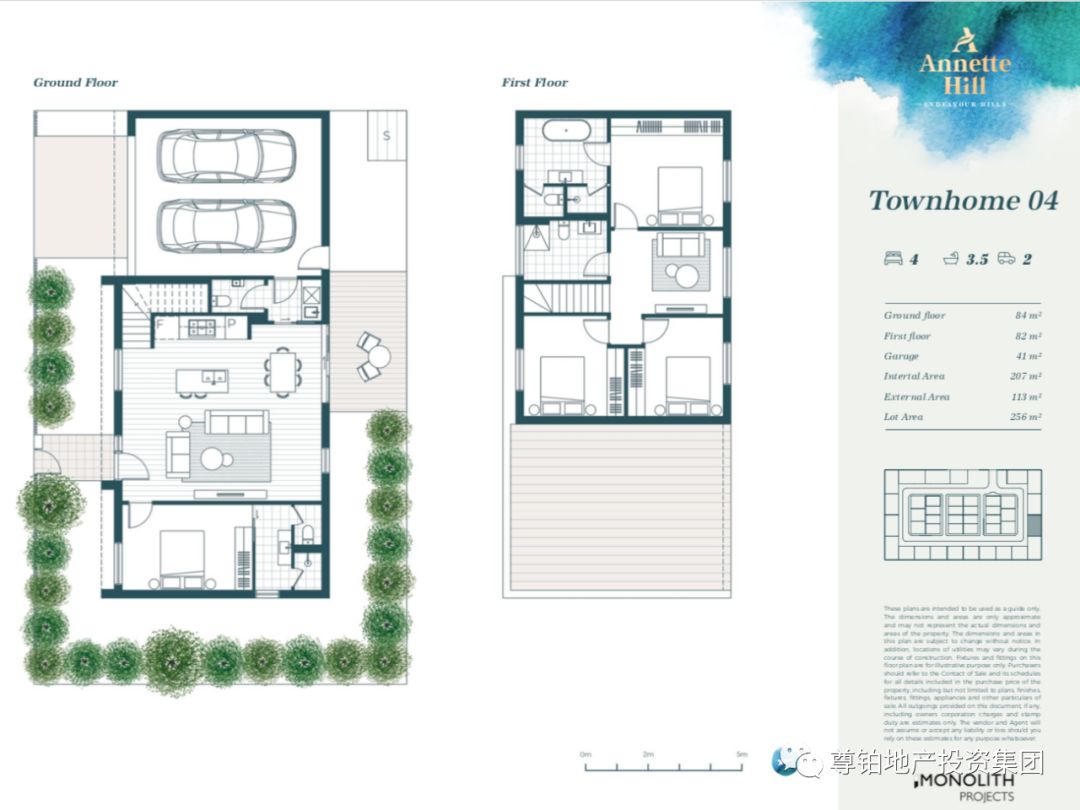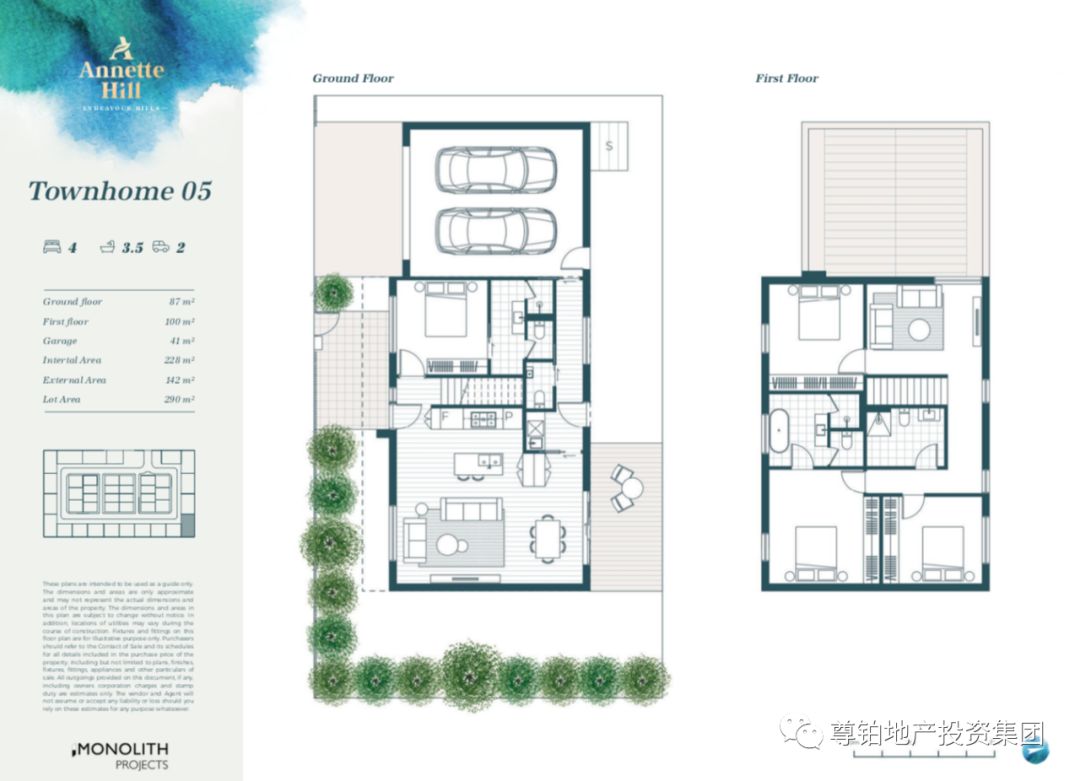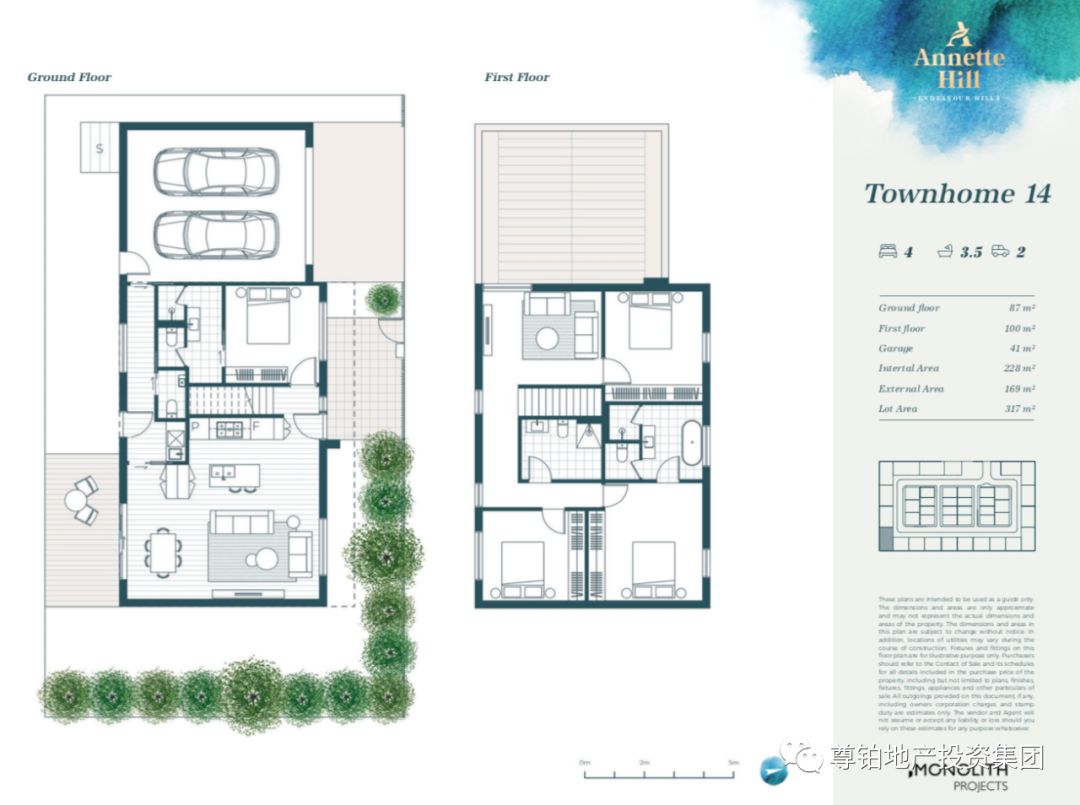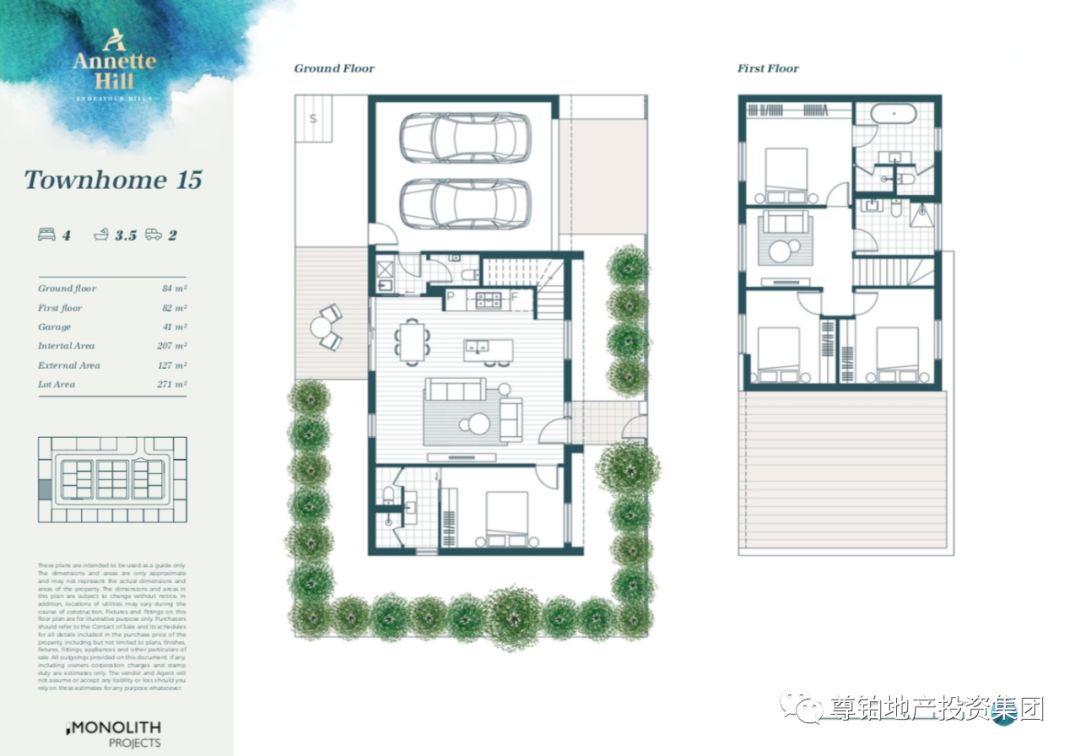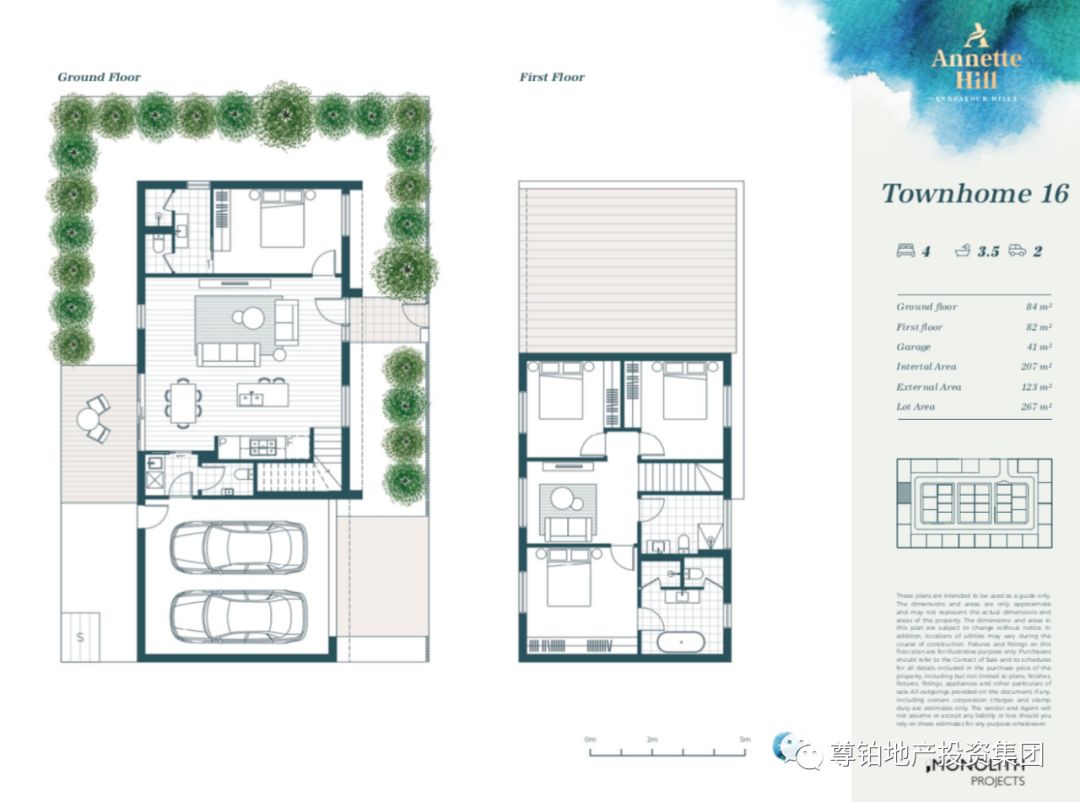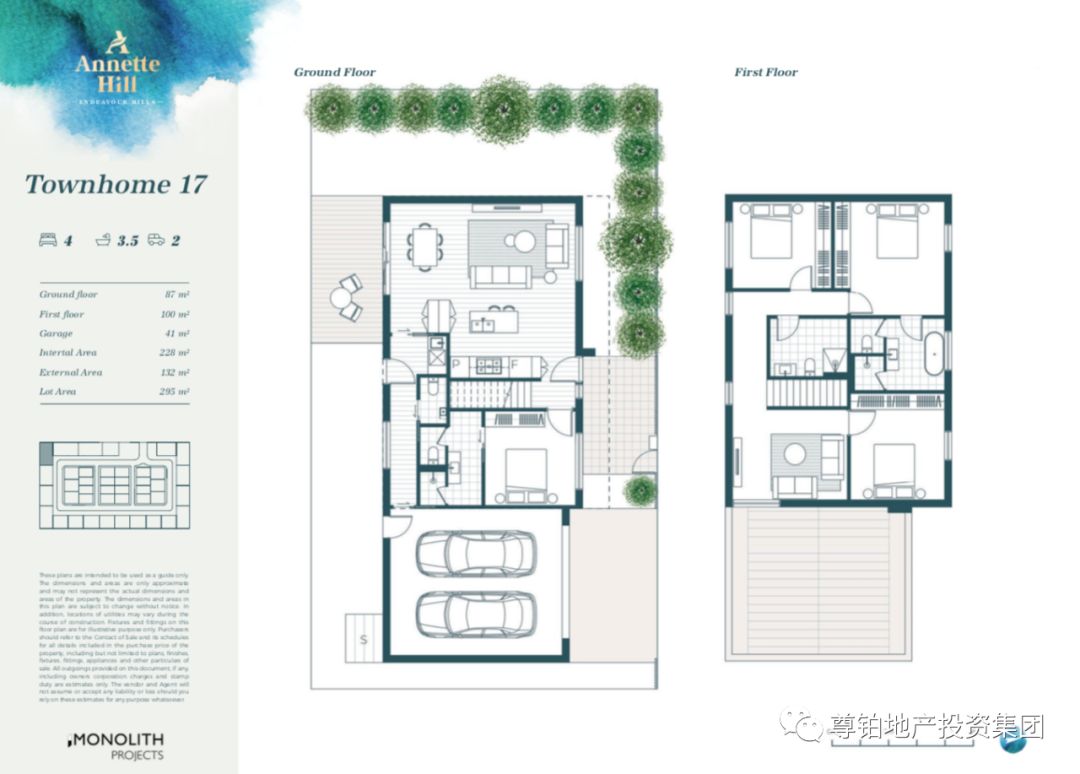 3房2.5卫2车库内部面积 184-188m2

外表面积 58-80m2

总面积    242-268m2

价格 :645,000AU起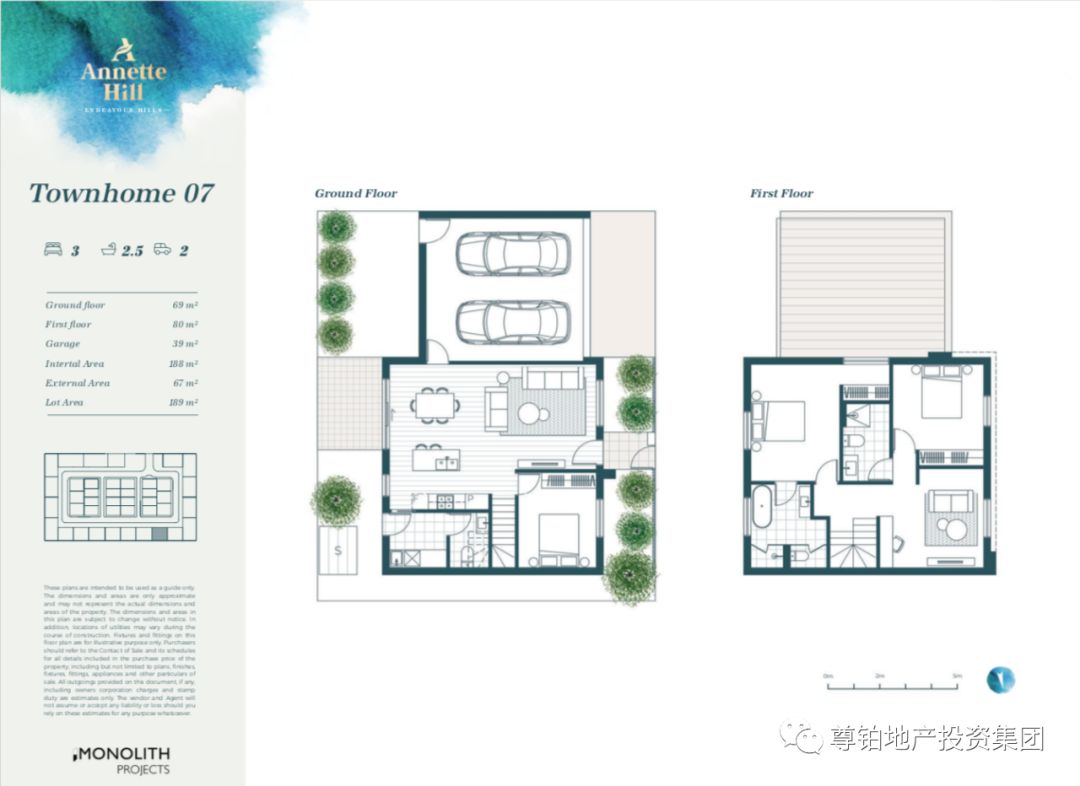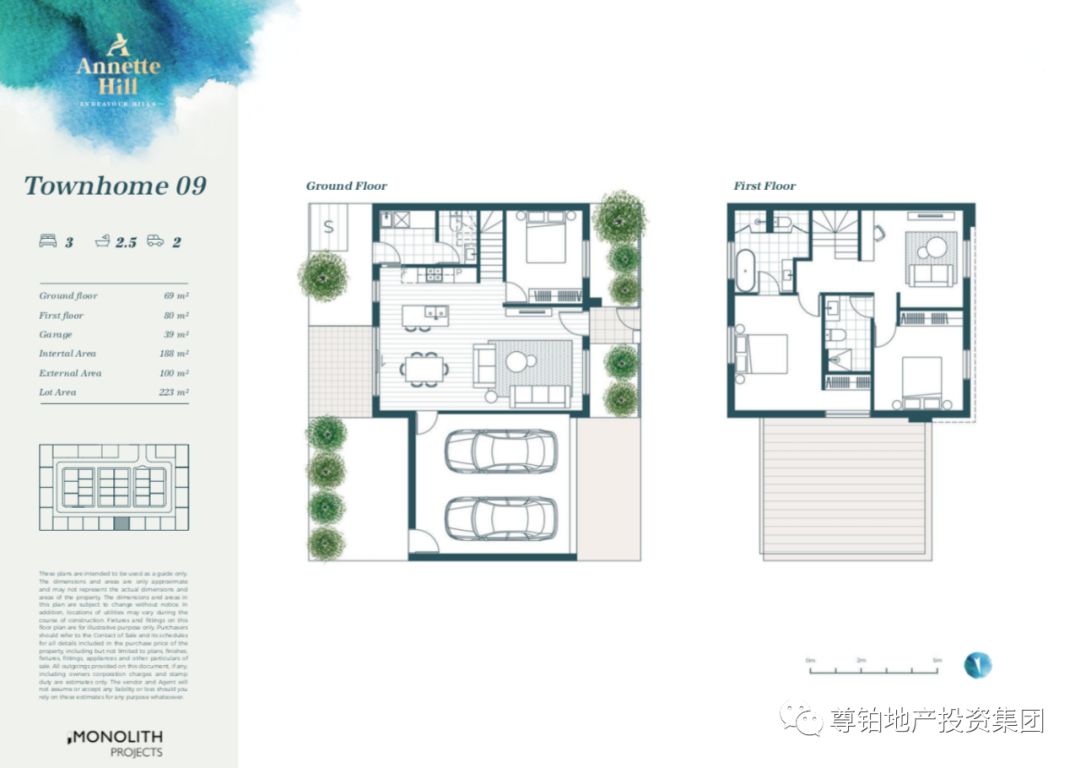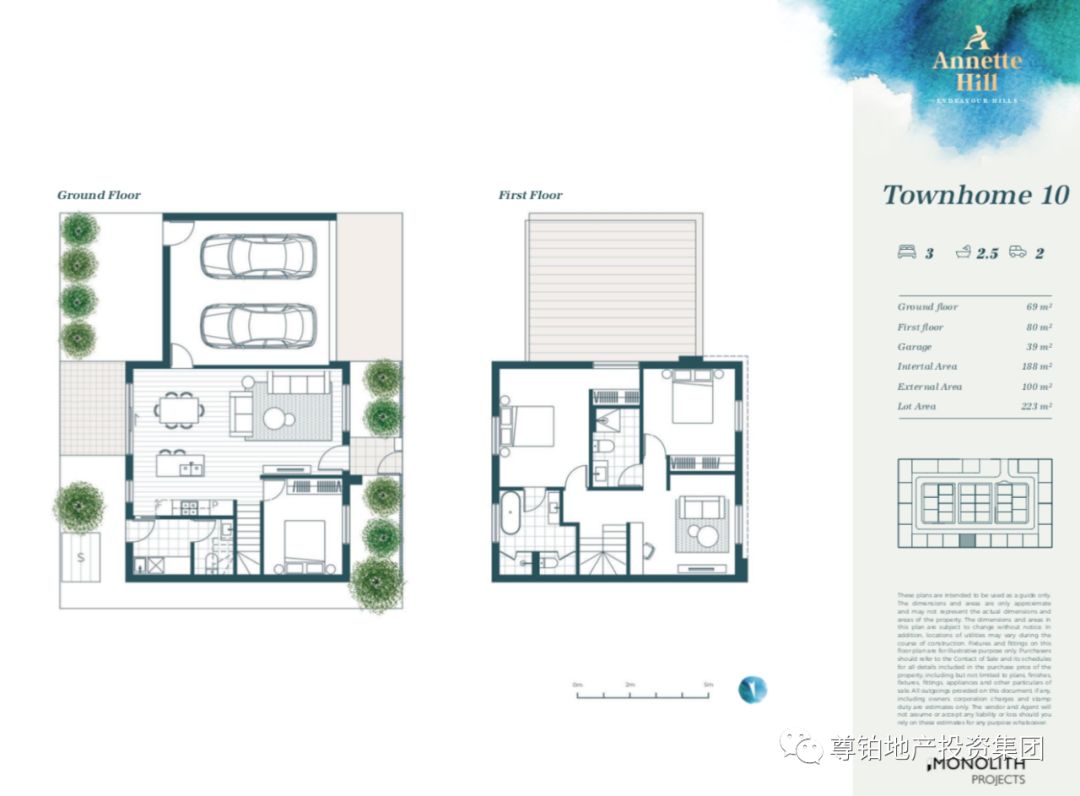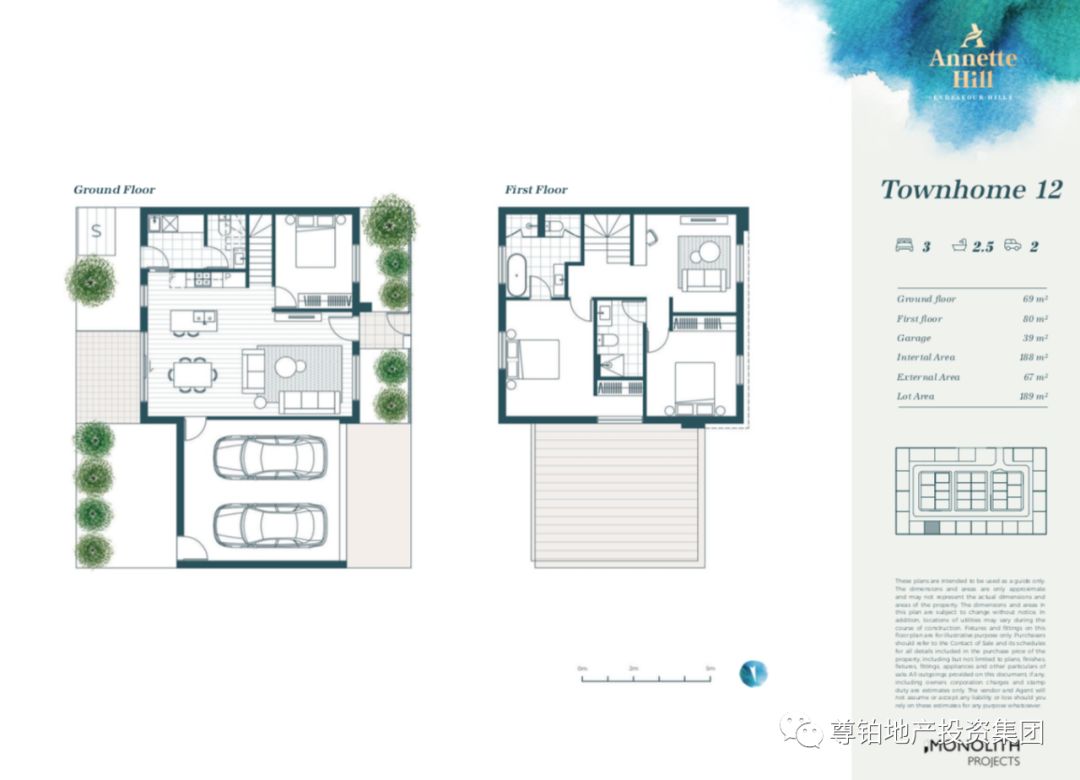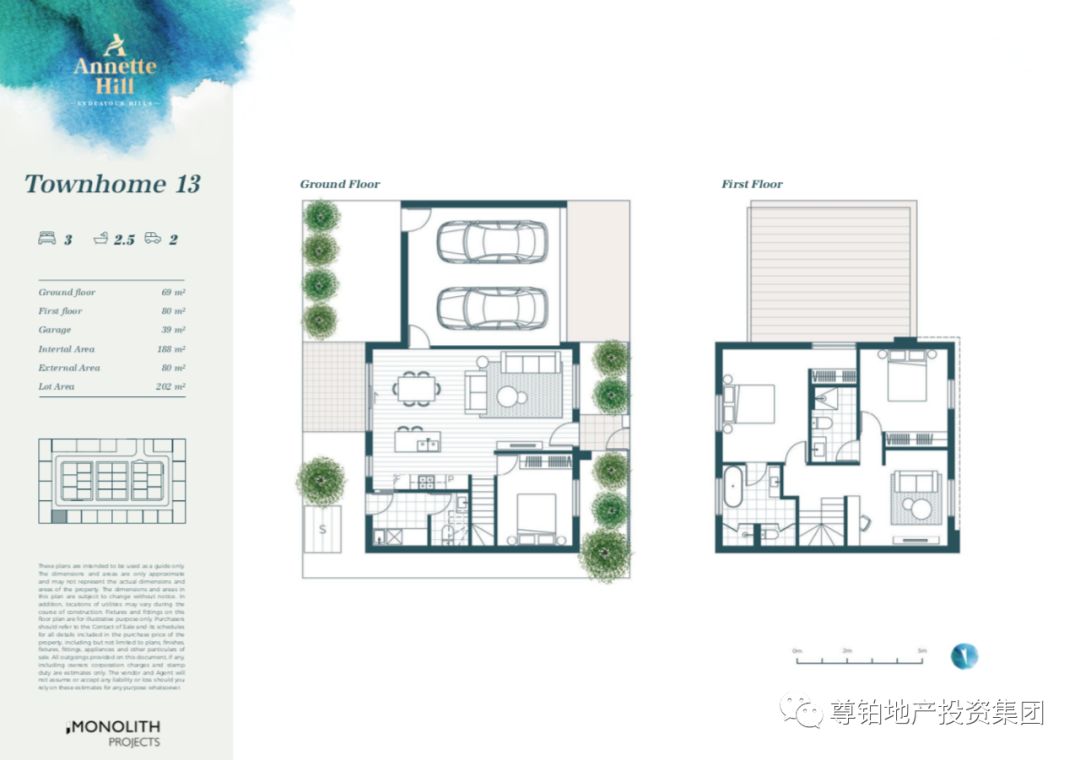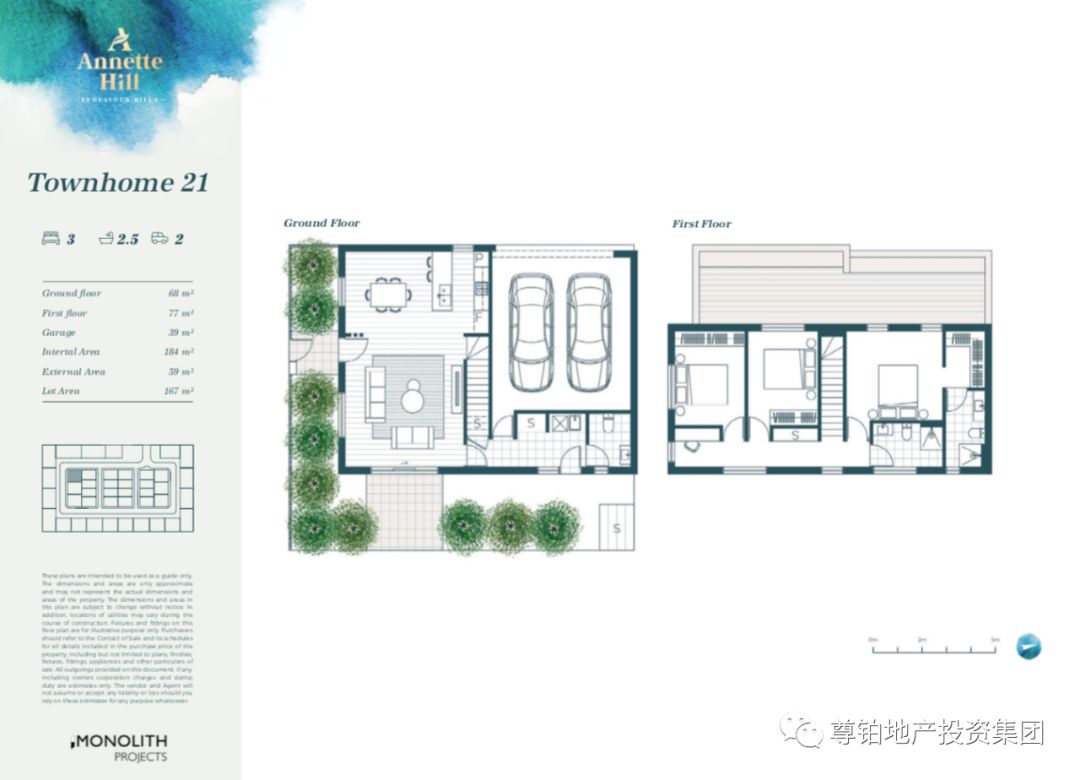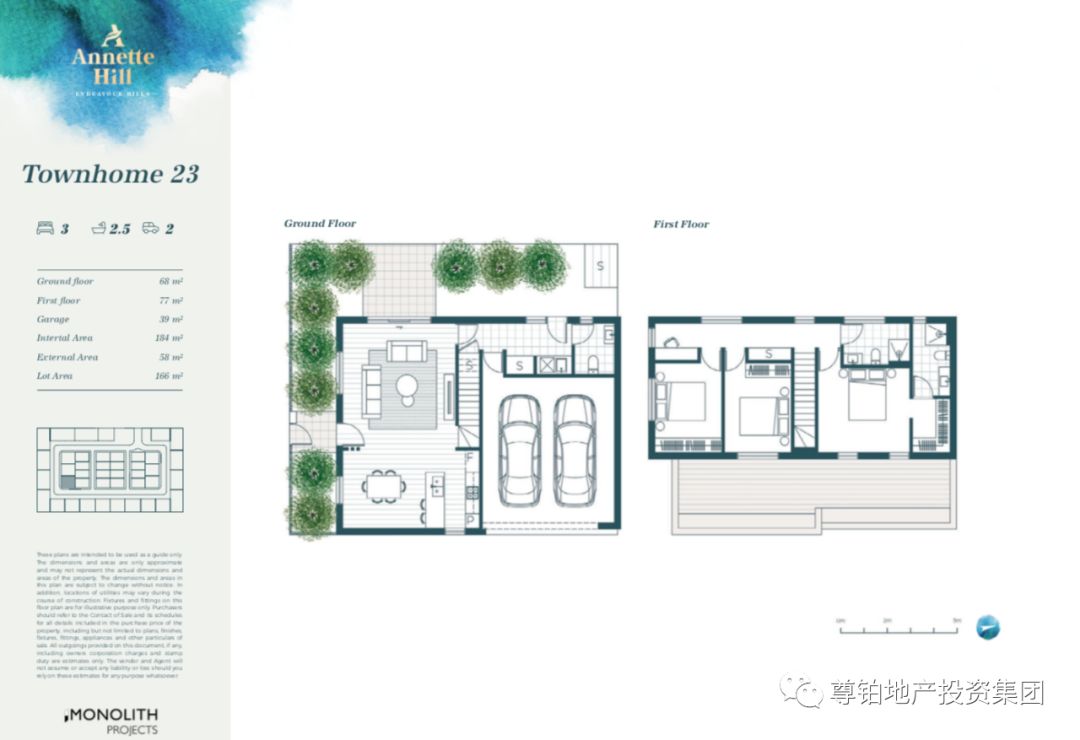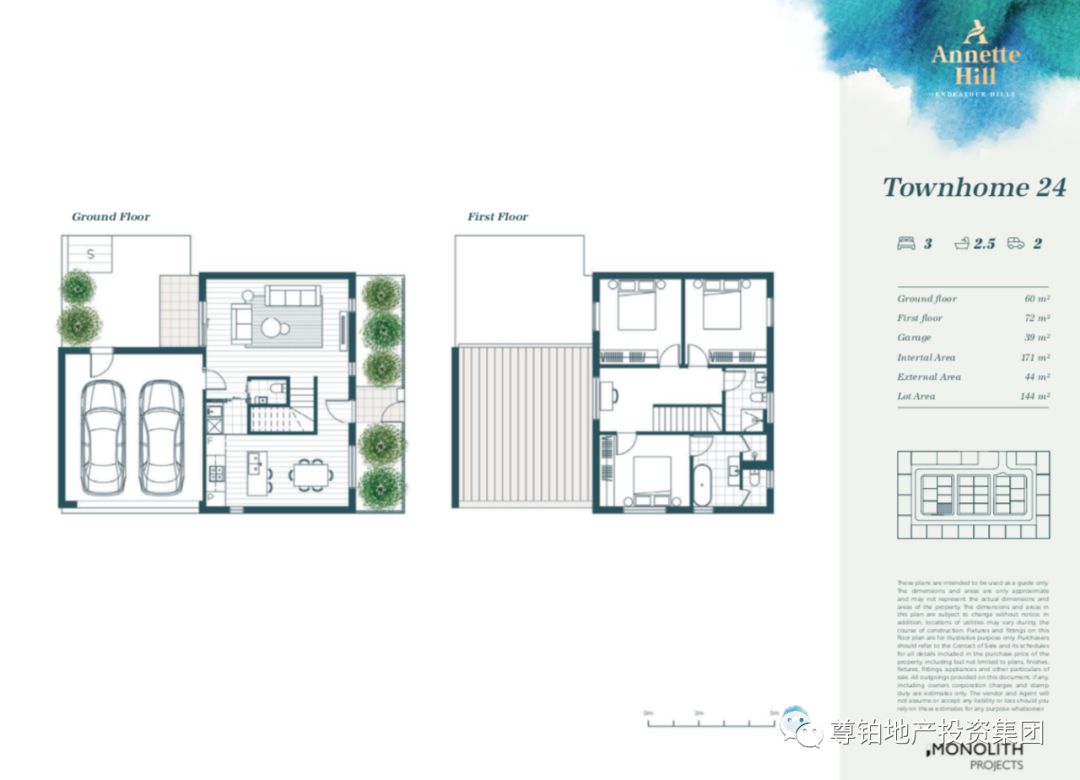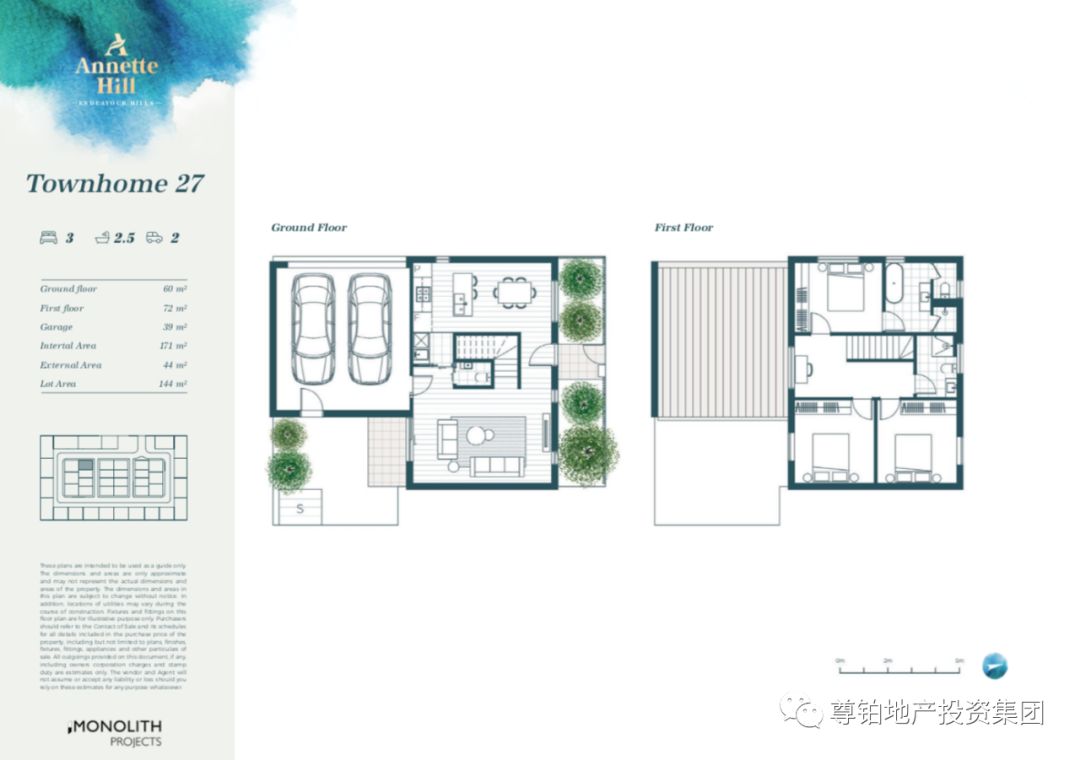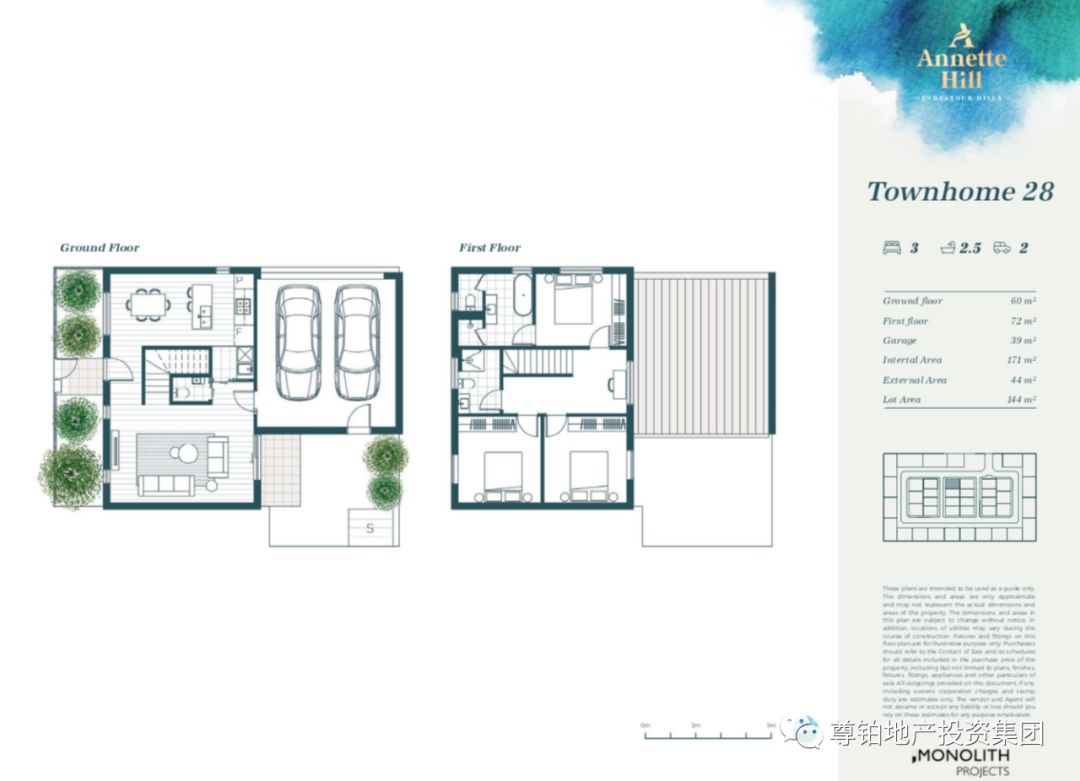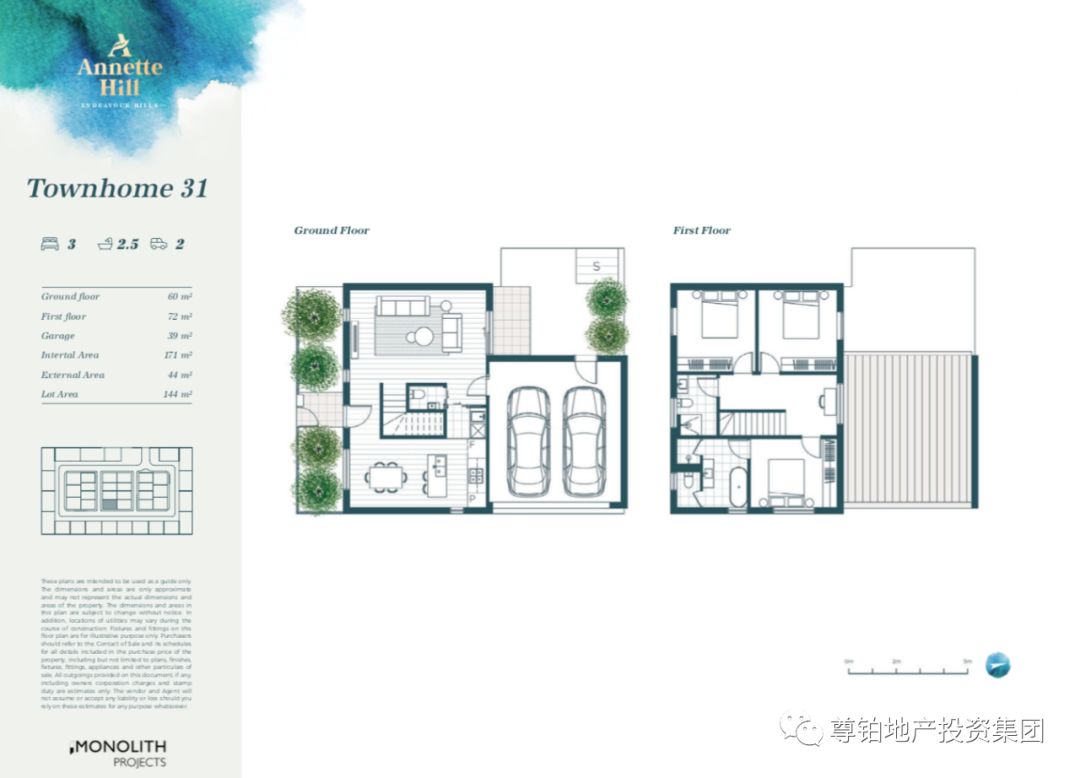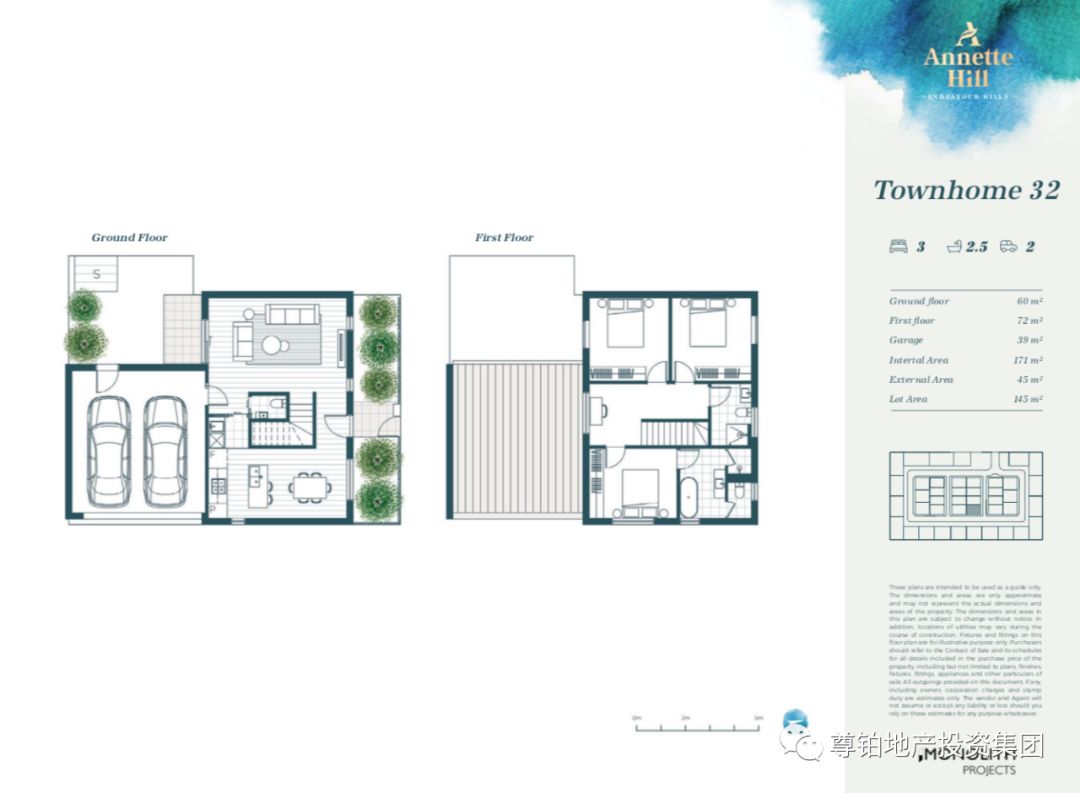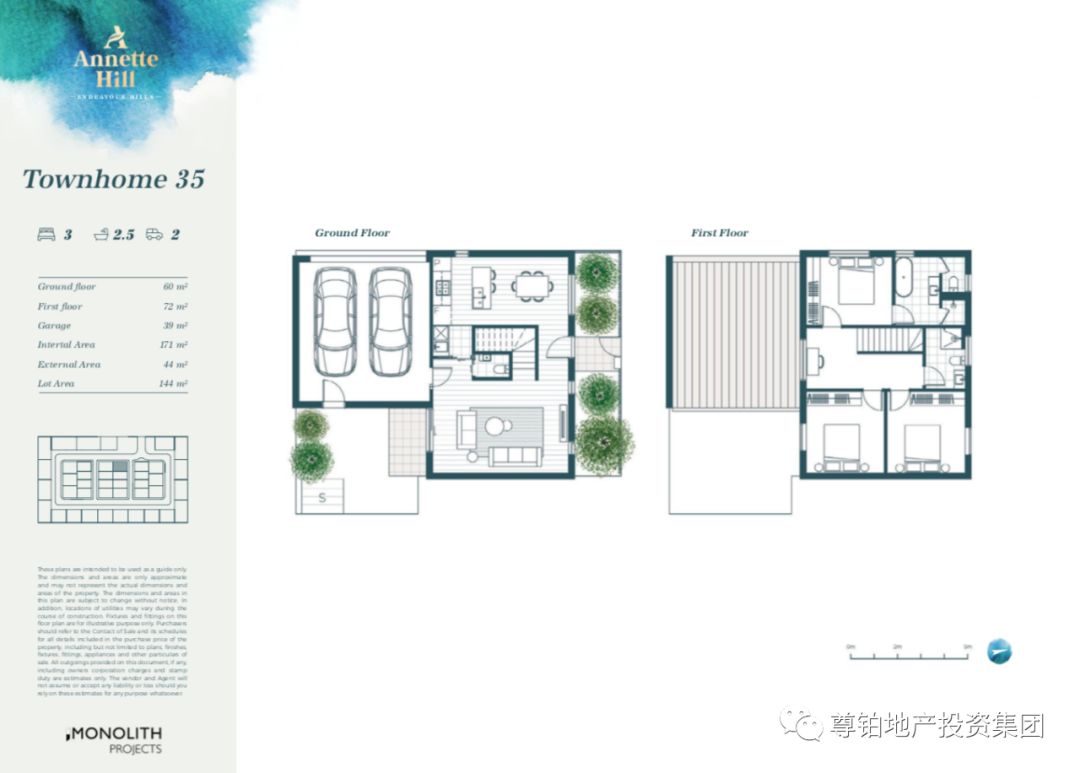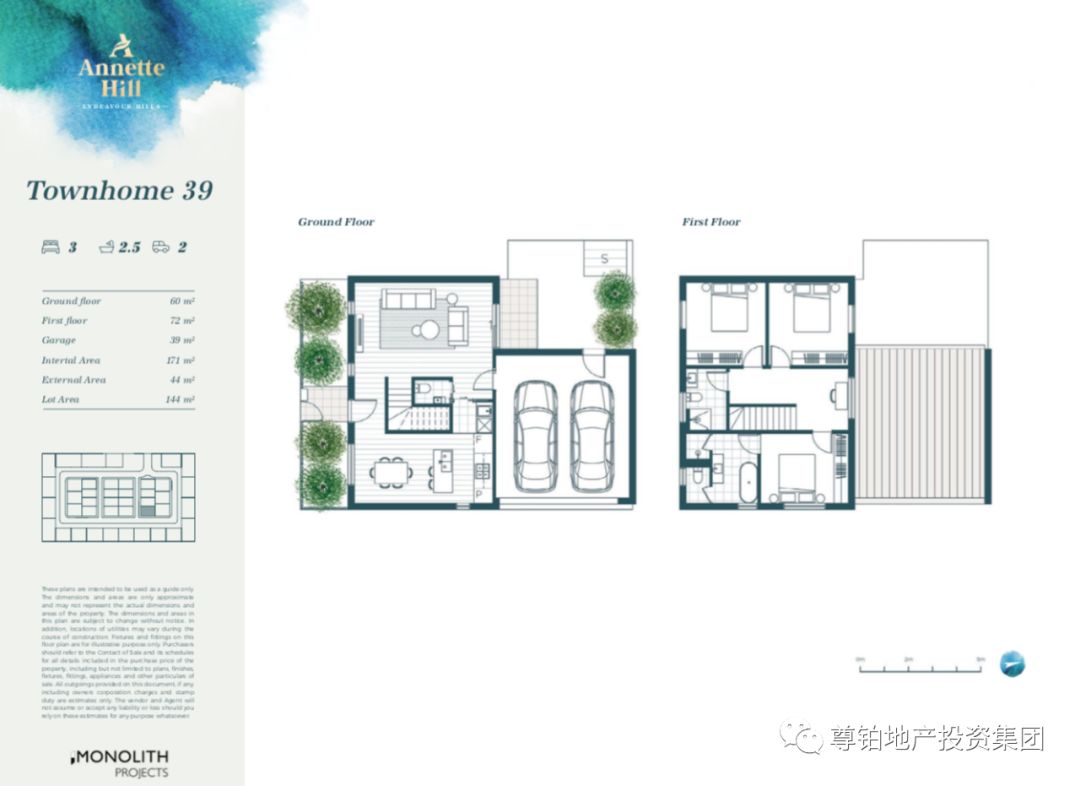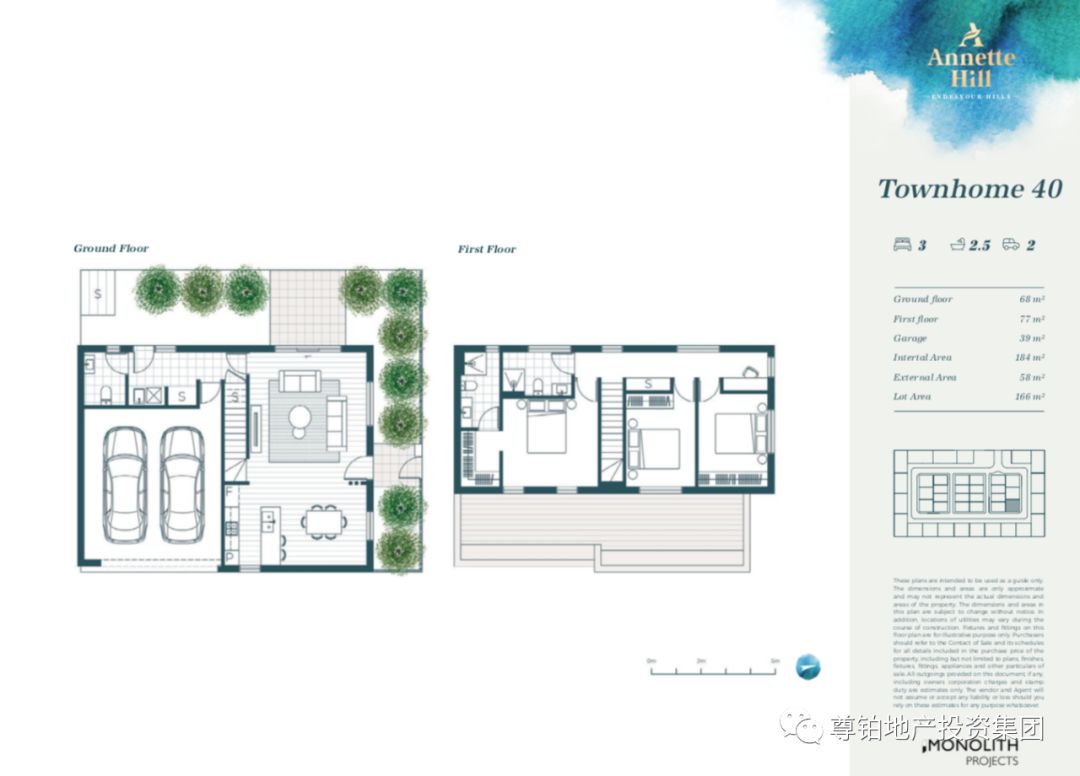 2房2.5卫1车库内部面积 166m2

外表面积 87m2

总面积    253m2

价格 595,000AUD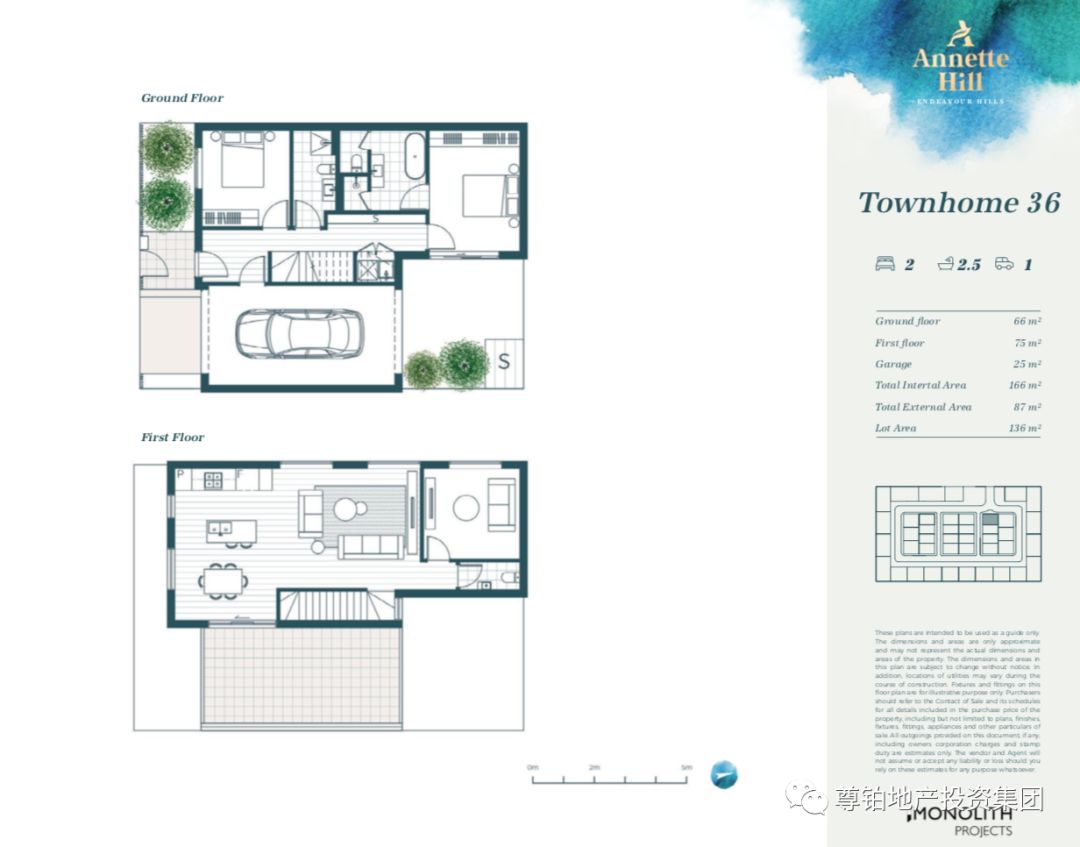 2房1.5卫1车库内部面积 137m2

外表面积 52m2

总面积    189m2

价格 :566,500AUD