Introduced today for everyone is

Linshui Luxury Apartment—–Voyager

High-end Apartment with Lake View—–Albert Place

Riverside Quality Apartment—–Melbourne Village

Voyager
Project Description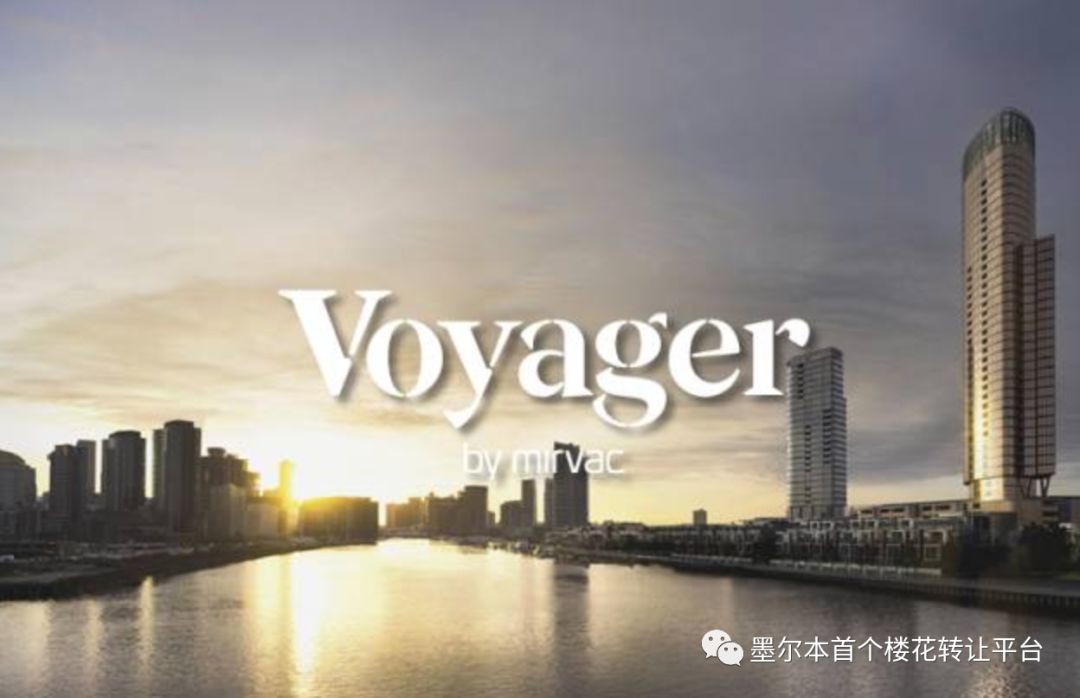 Project Name: voyager
Project Type: Linshui Luxury Apartment
City: Melbourne
Area: Docklands
Project address: 103 South Wharf Drive, Docklands 3008
Delivery time: October 2019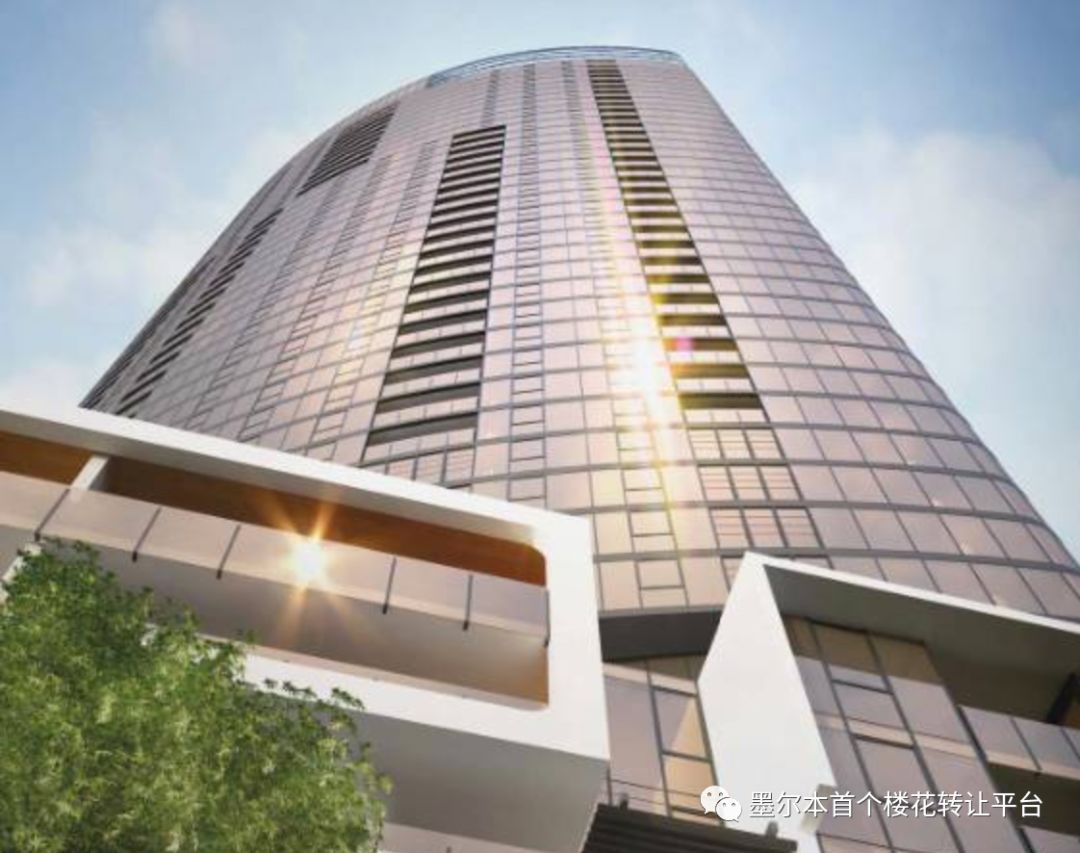 The luxury apartment Voyager in the golden area of Melbourne's Yarra River stands like a warship, and it is in harmony with its own "traveler, voyager". With a total height of 43 floors, Voyager is a rare low-density residential area on Yarra's Edge.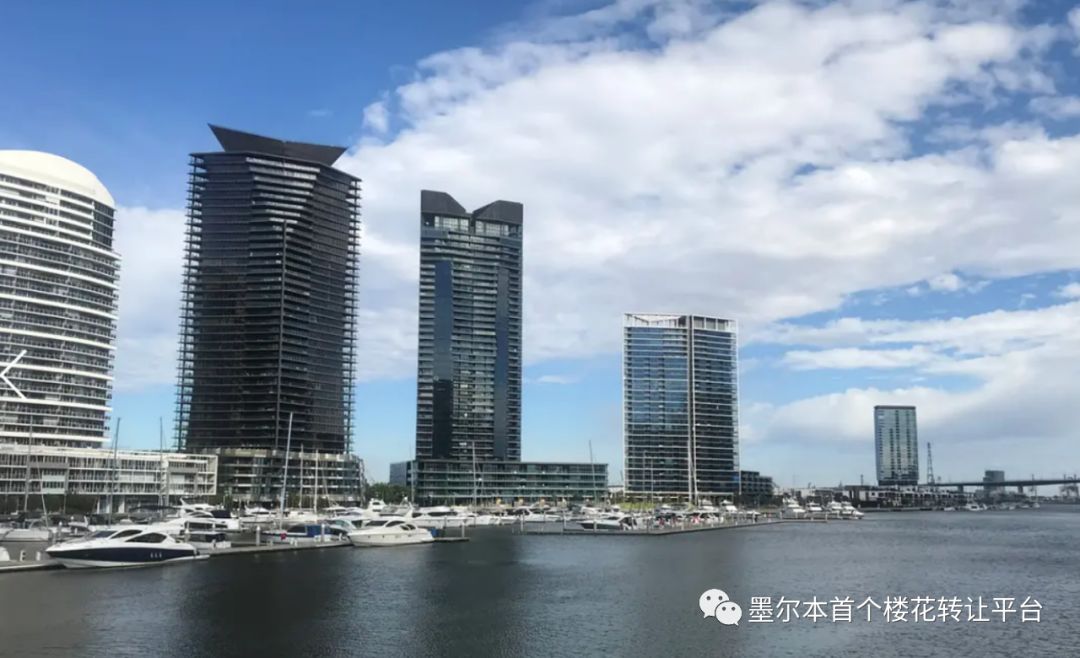 The Voyager project is located at Yarra's Edge on the south bank of Dockland in Melbourne's Marina District, east of the Bolt Bridge, on the south bank of the Yarra River, and east of Melbourne's city centre, with unlimited views of the Yarra River, Port Phillip Bay and the beautiful skyline of Melbourne CBD.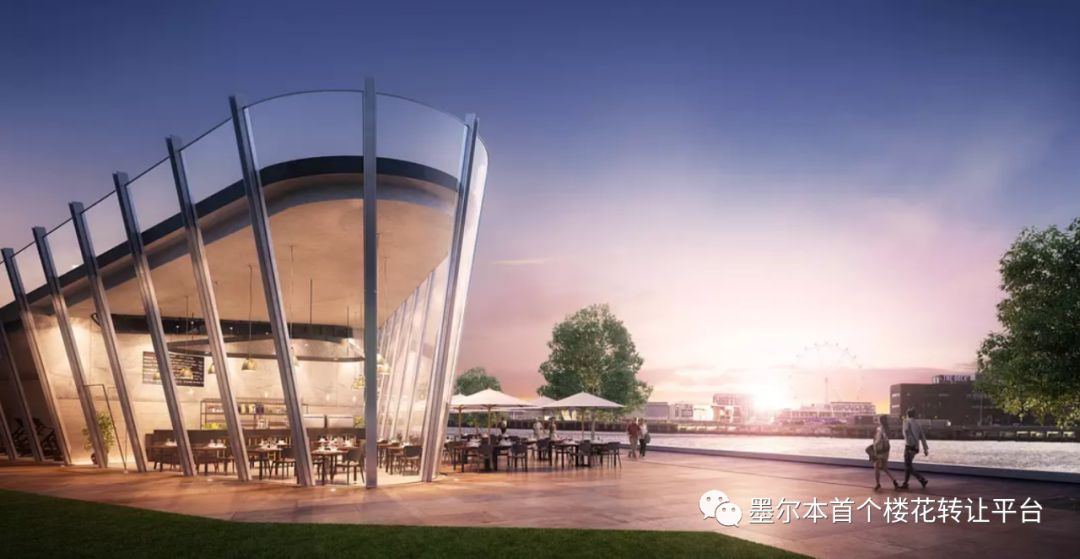 Melbourne's Fisherman's Bay Reconstruction Program Fishman's Bend is Australia's largest construction project and the largest old urban renewal project in Melbourne. It has been developed in multiple phases, attracting many well-known companies and institutions, including new projects at the University of Melbourne. College.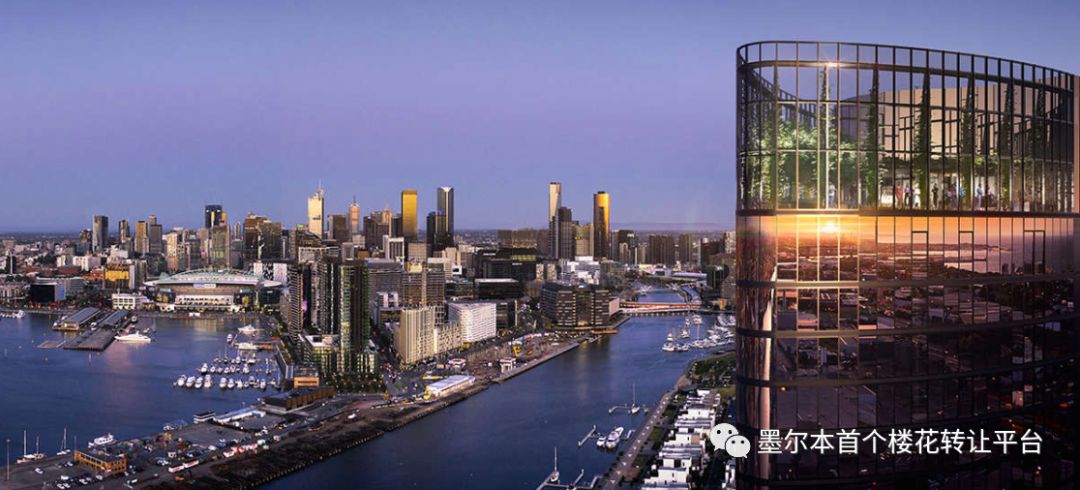 Located in Yarra's Edge, Yarra's Edge is one of the most mature and well-established areas in the new district. Yarra's Edge is a good location, large area and high quality. Tenants have a high demand for high quality apartments and are relatively scarce, so the rent is usually higher than the pier. The median rent for the new district. Sparkling on the banks of the Yarra River, the scenery is pleasant.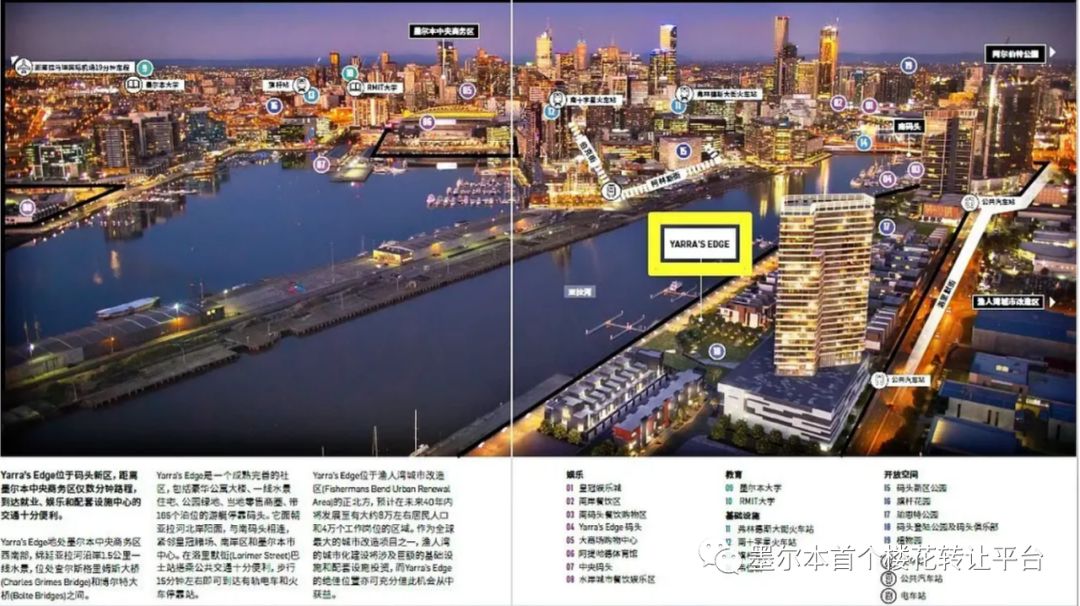 Voyager is equipped with a full range of equipment. The Wharf Club has a large gym, a comfortable spa area, and a heated indoor swimming pool. It maintains an optimum temperature of 25°C to 28°C throughout the year. It is also equipped with a cinema, western restaurant, and coffee. The area where daily consumption and entertainment are held.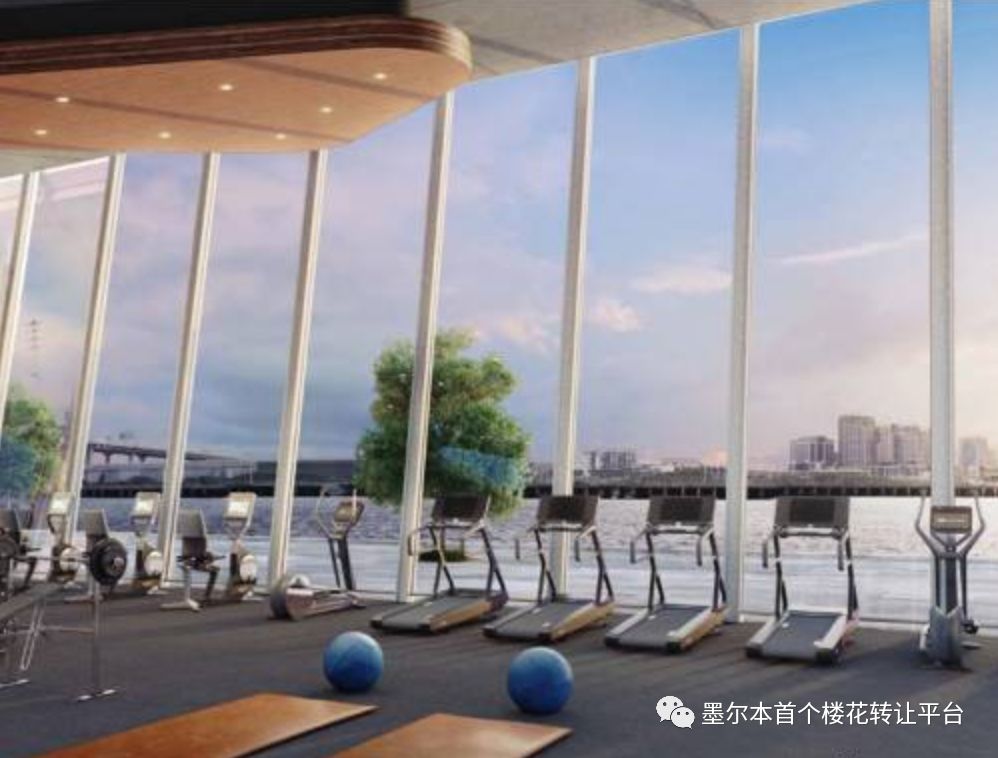 The Activity Room can also be booked in the building to host various events such as birthday parties. It is worth mentioning that Voyager has designed the top 43 floors into a stunning double-story Roof Bar with plenty of indoor and outdoor recreation, covered in clear glass and covered with green vine plants. .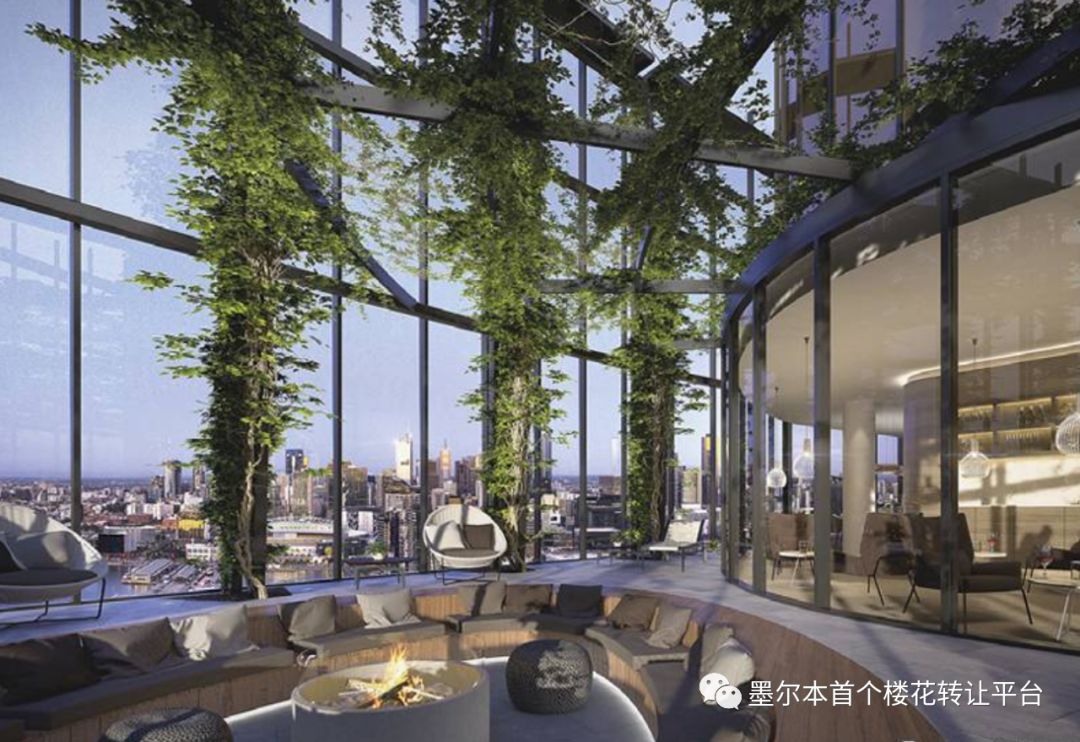 Voyager is designed to be a luxury route. The large floor-to-ceiling windows provide direct views of the waters of the entire Docklands to the north, the views of the Melbourne Star Ferris wheel and the CBD, and the sea views directly to the south.
Regional introduction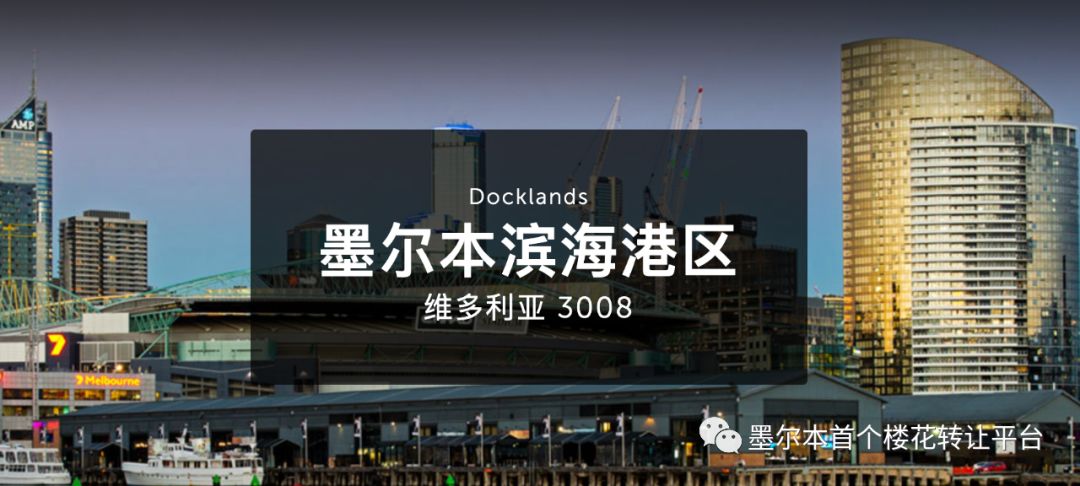 Melbourne's Docklands has a large number of apartment buildings that attract many independent people who want to go to work and enjoy entertainment. Other residents like the leisurely waterfront life of the area and change the life they used to live in a large backyard.

The proximity of the city to the Docklands area of Melbourne provides the ultimate in convenient and relaxing waterfront living. A range of new apartments offer easy-to-care, closer living spaces for those who want a simple life and those who need a private space. You can dine at the waterfront restaurant, or you can go to the supermarket to buy ingredients for a picnic on the balcony.

On weekends, the area is filled with tourists visiting the outdoor shopping and entertainment areas. Multiple tram lines extend to Melbourne's Docklands, and if you want to travel further afield, you can get on the Southern Cross Station.
Surrounding facilities
Melbourne's Docklands are evolving and several areas have developed, such as Waterfront City, Digital Harbour, New Quay and more. The coastal promenade along the pier has space for events, the modern residential building is located above the waterfront restaurant, and the master-designed commercial building is adjacent to the outdoor shopping area, the ice rink and the Melbourne Star Observation Wheel.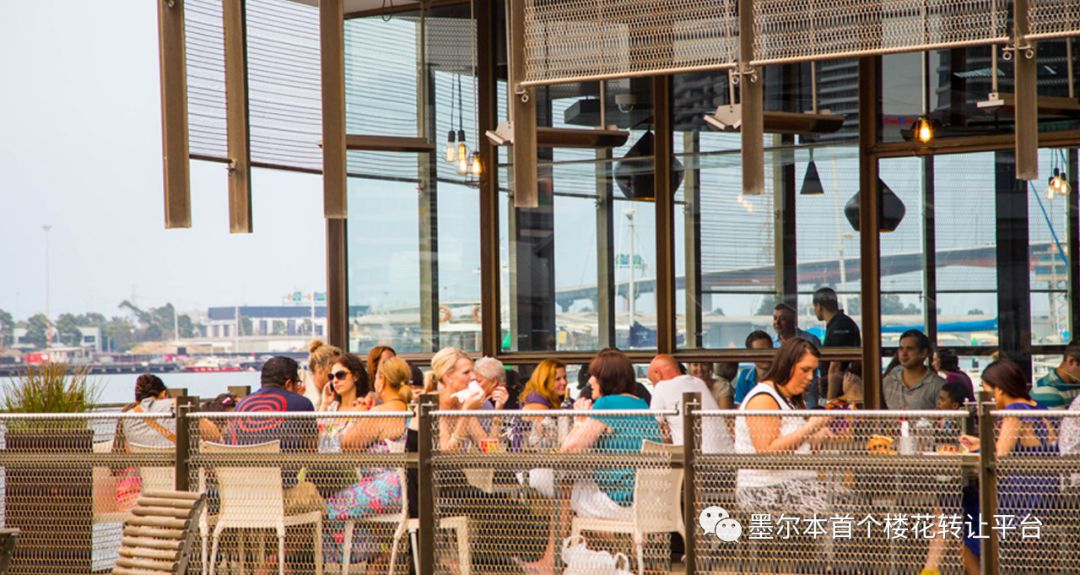 If you are interested in a new apartment with modern living facilities and stunning sea views, Melbourne Docklands may be your next home. Close to the city, convenient to work, leisurely waterfront life is right for those who have plenty of time.
Yarra's Edge
When it comes to Melbourne's Docklands, the first thing you think of is the beauty of the harbour, the huge stadiums and ferris wheels, and the intensive apartments and restaurants. Have you noticed that the south shore of the Docklands has a serene, green area surrounded by a rich and affluent area of the hustle and bustle of the north shore of the cement jungle.
Yarra's Edge is a well-built wealthy area with a resident income that far exceeds the Docklands average. The median income of its residents is more than 2.1 times the median income of the entire Melbourne resident.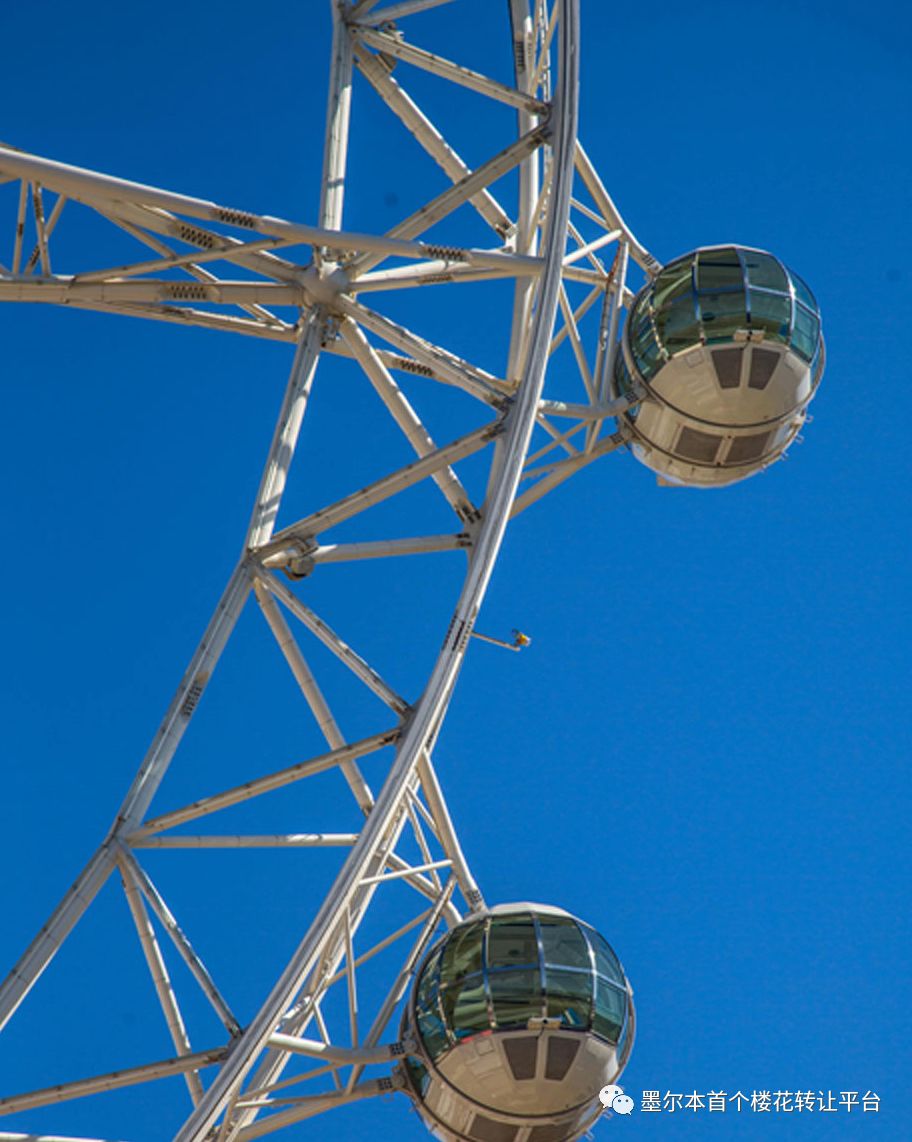 The north side of Yarra's Edge is close to the Yarra River, and the yachts of many residents are moored along the coast, highlighting the life of the owners. To the east is a series of heavyweights such as the DFO Shopping Centre, the Melbourne Convention and Exhibition Centre and the Crown, and the West Side is the Highway Bridge.
The entire Yarra's Edge is divided into four sections, the latest and last of which is Wharf's Entrance. In addition to the riverside runway throughout Yarra's Edge, Wharf's Entrance also features Wharf's Landing, a large green area with a gym, swimming pool, children's playground, a lawn roof overlooking the entire Docklands, and a variety of workouts. Healthy residents. At Wharf's Entrance, you experience the energy.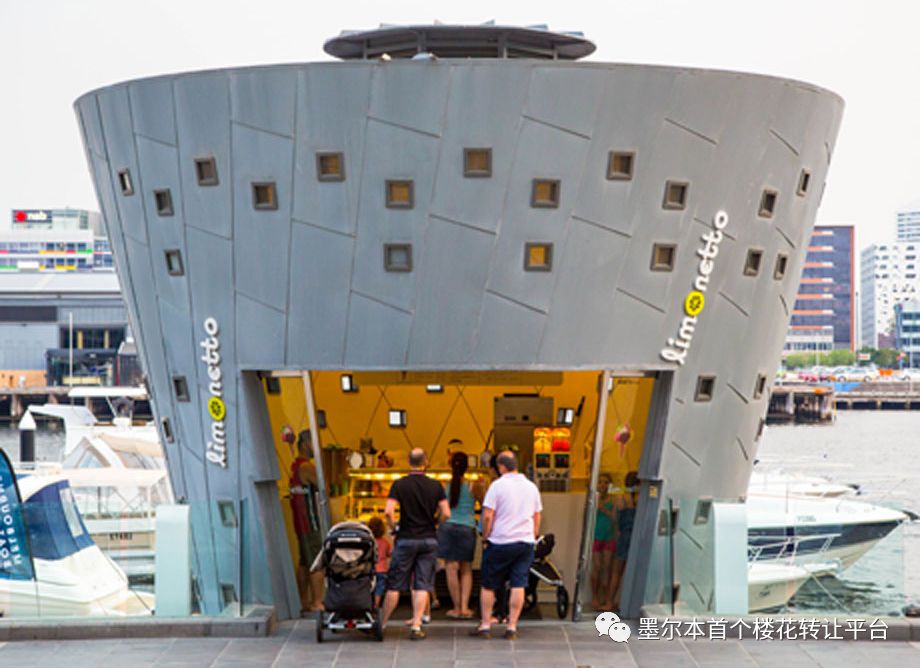 Fishermans Bend
When it comes to real estate investment in the wealthy district, you will think of the prospect of appreciation that has been raised to a very high price and competing for money. However, the wealthy district Yarra's Edge is an investment destination. This is due to the high appreciation and high rents brought by the low-quality boutique property.

More importantly, Yarra's Edge is adjacent to Australia's largest old city redevelopment project: Fishermans Bend. The aim of the project is to expand the Melbourne CBD and provide new job centres to evacuate Melbourne's rapidly growing population. The corresponding supporting transportation, education and greening places have been completed. (Source: Project government official website)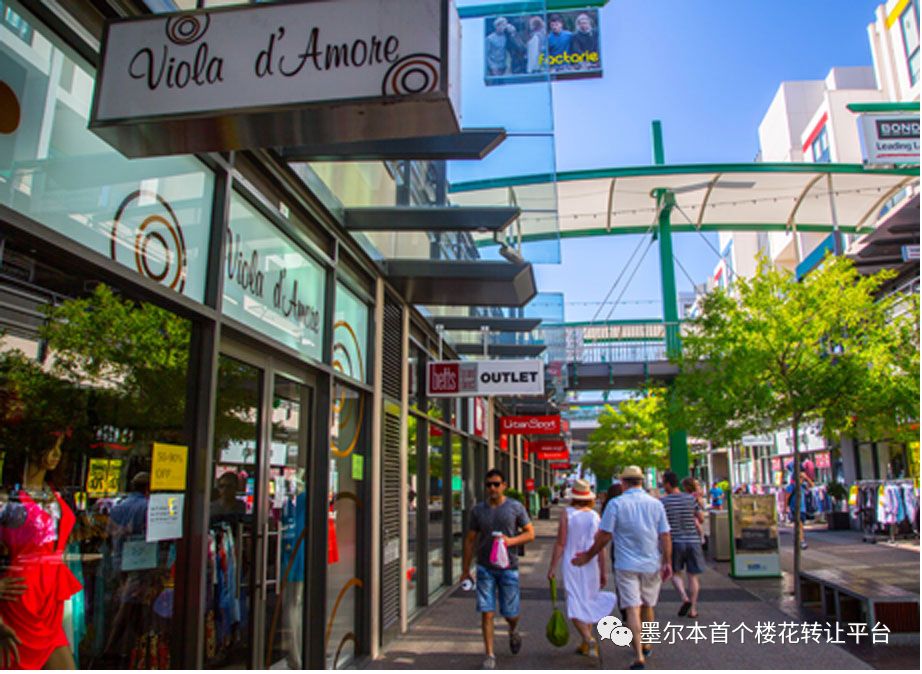 The project includes an employment area and four residential areas. The land price of the Lorimer residential area has increased at a rate of $1300/m2 per year since the start of the project. And Wharf's
Entrance is at the junction of Lorimer and the employment area, and the location is key. Therefore, you choose Wharf's Entrance not only to choose the life of the wealthy and wealthy area, but also to choose the future of the new investment boom.
education:
primary school:
Port Melbourne Primary School
Albert Park Primary School
Wesley College
Galilee Regional Catholic Primary School
Middle Park Primary School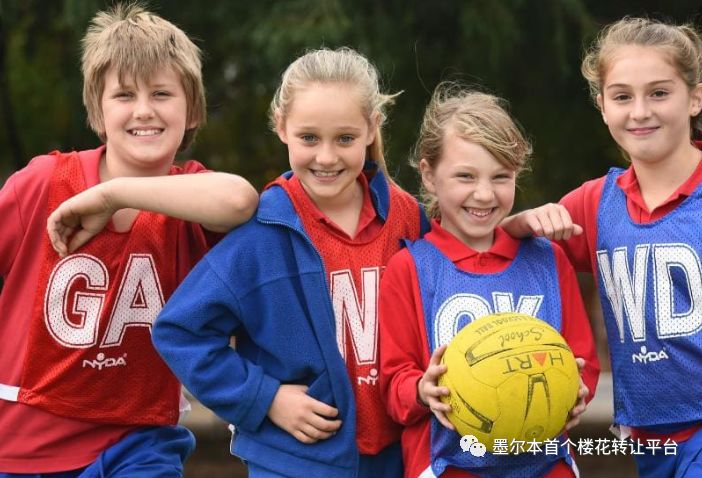 Melbourne Grammar School
Macrobertson Girls High School
Albert Park Secondary College
Melbourne Girls Grammar School
Wesley College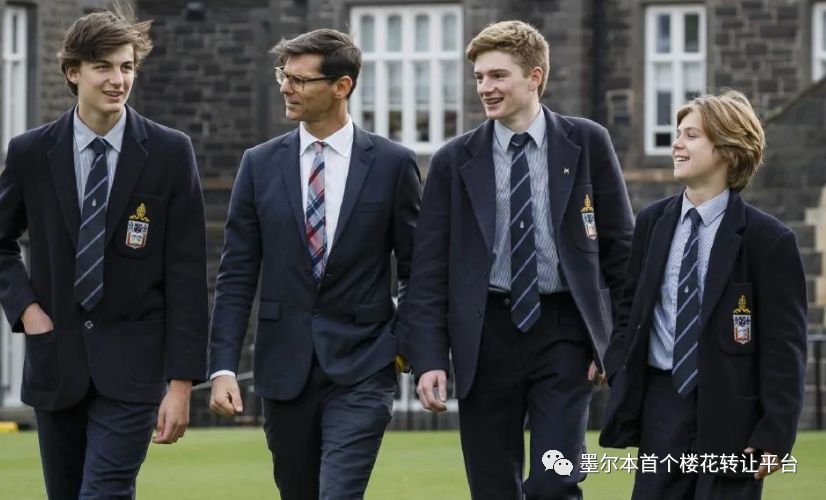 the University:
University of Melbourne
Royal Institute of Technology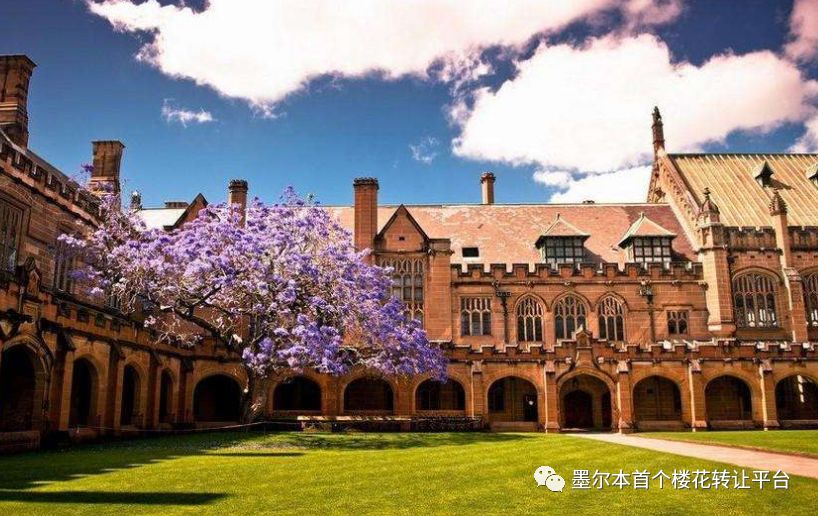 Shopping and leisure:
Queen Victoria Market

Collins Street
Port Philip Harbour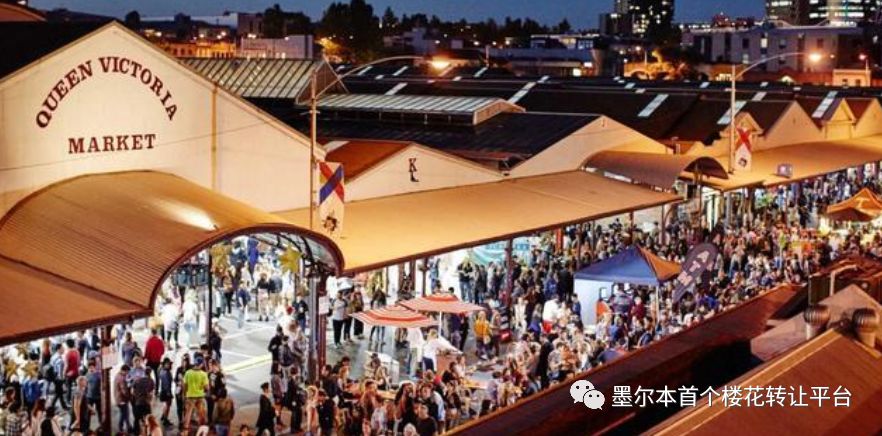 Yarra River
Port Melbourne Beach
Crown Casino
traffic:
bus :
235: Way to Fisherman's Bend-Williamstown Road – Queen Victoria Market – Collins Avenue
237: To Fisherman's Bend- Lorimer Street – Queen Victoria Market – Collins Avenue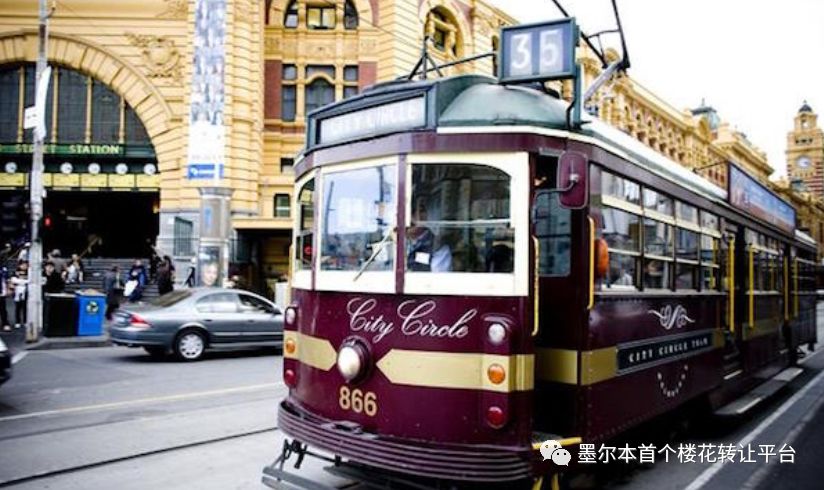 Tram:
Free downtown ring road
Line 30 and Line 124 to La Trobe Street
Lines 31 and 109 to Collins Street
Lines 48, 70 and 75 to Flinders Street
Routes 86 and 96 to Bourke Street
Train:
Close to Melbourne's main train interchange, Southern Cross Station
Interior design
Property allocation
Wharf Club (one minute walk)
swimming pool
Wharf's Cafe
Gym
Ground floor facilities: Welcome desk, hall gallery, library, elegant fireplace
43-storey penthouse facilities: private dining room, bar lounge, theatre, karaoke, yoga space, Société penthouse garden, BBQ facilities, open space with elegant fireplace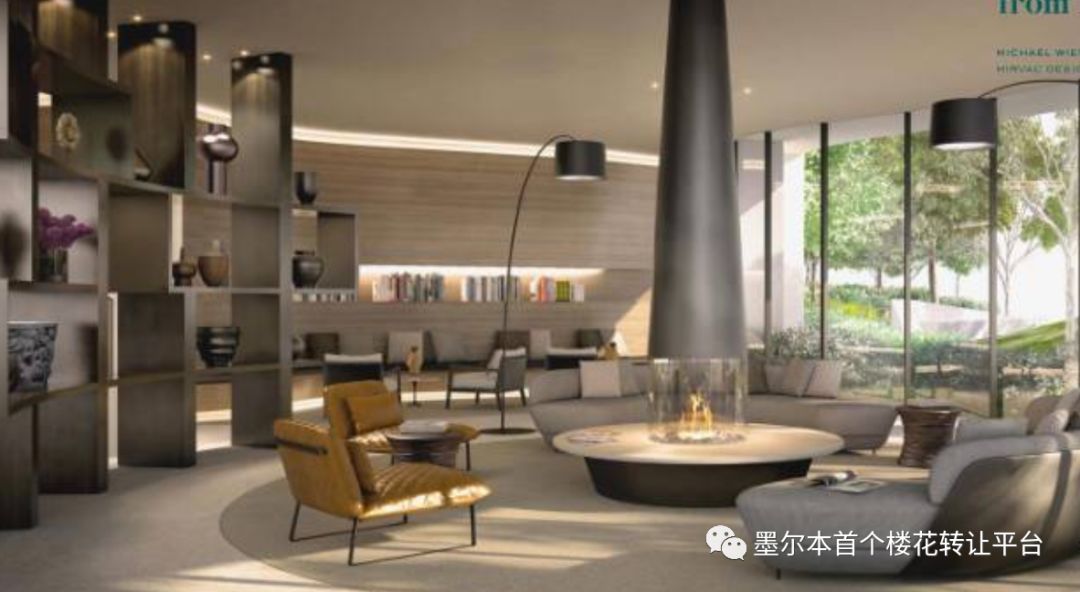 The spacious and beautiful home is full of light, standard high-quality decoration, standard apartment with well-known SMEG appliances, high-rise luxury three-bedroom apartment with Miele appliances, smart and environmentally friendly.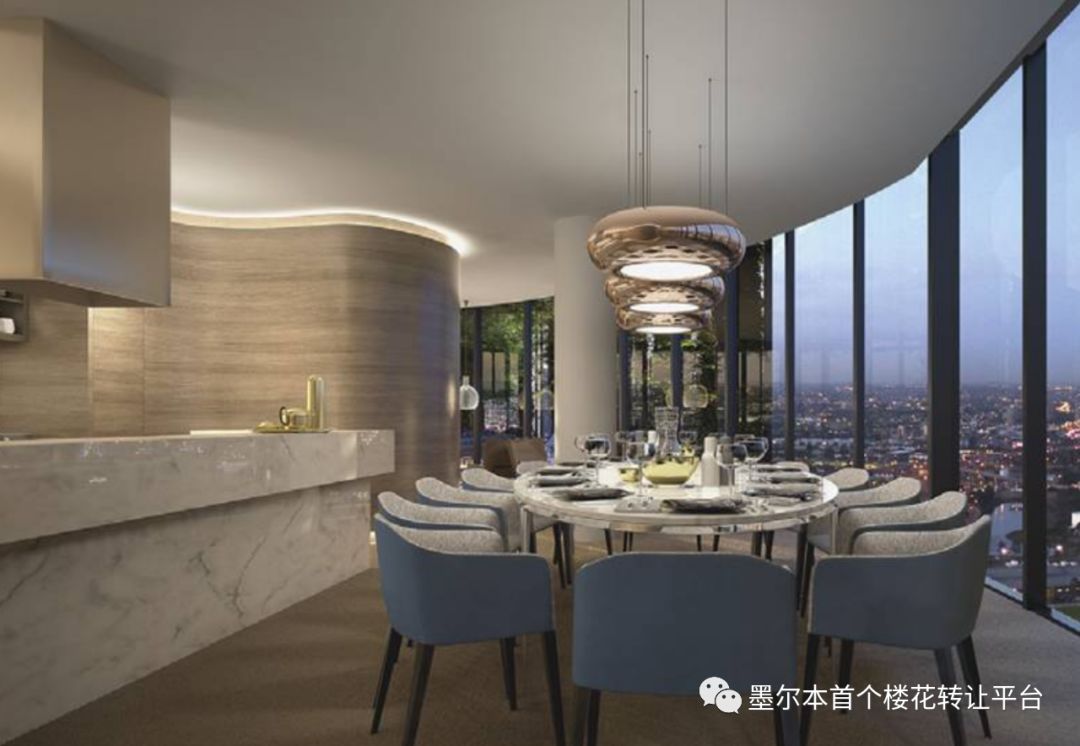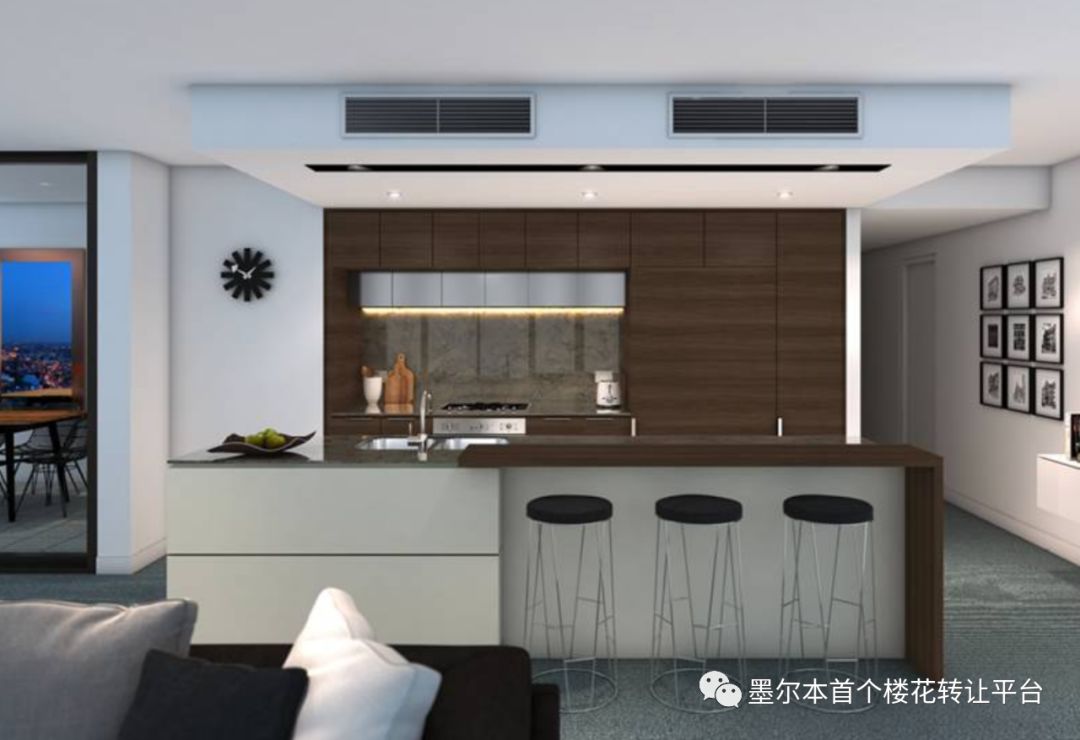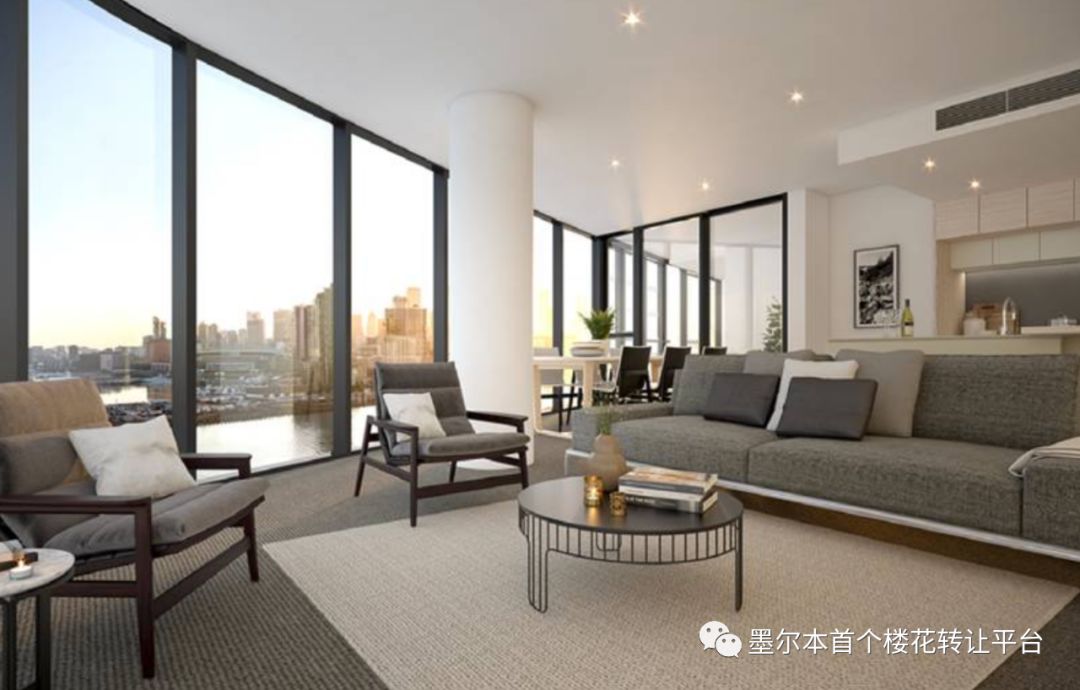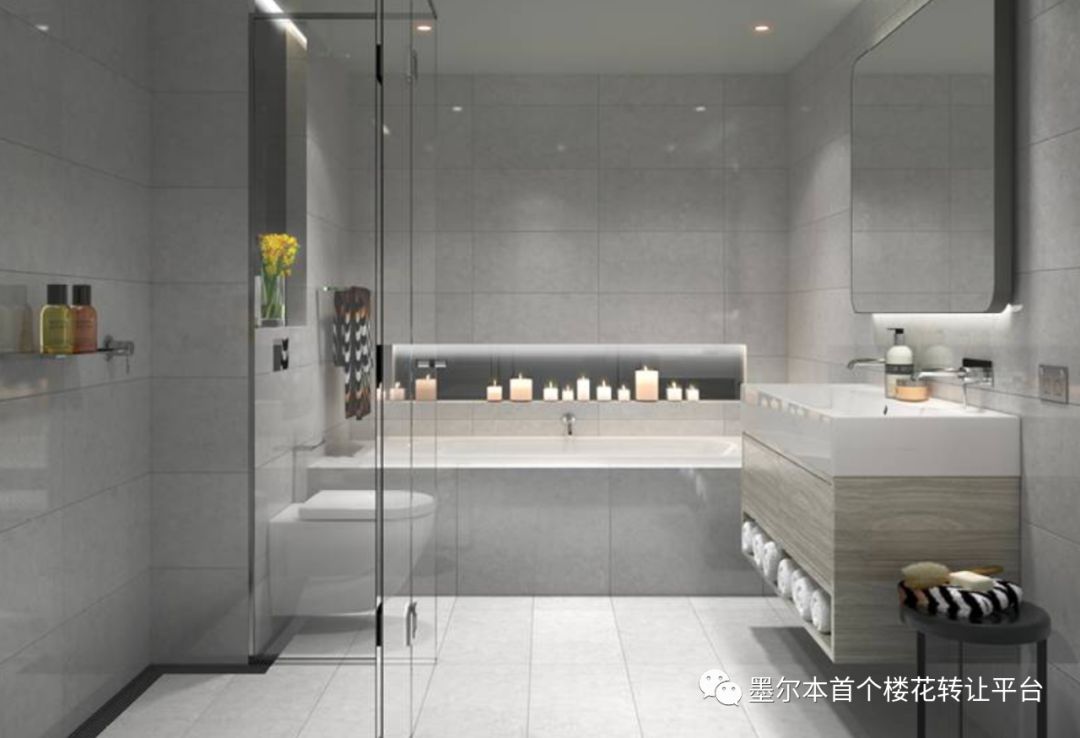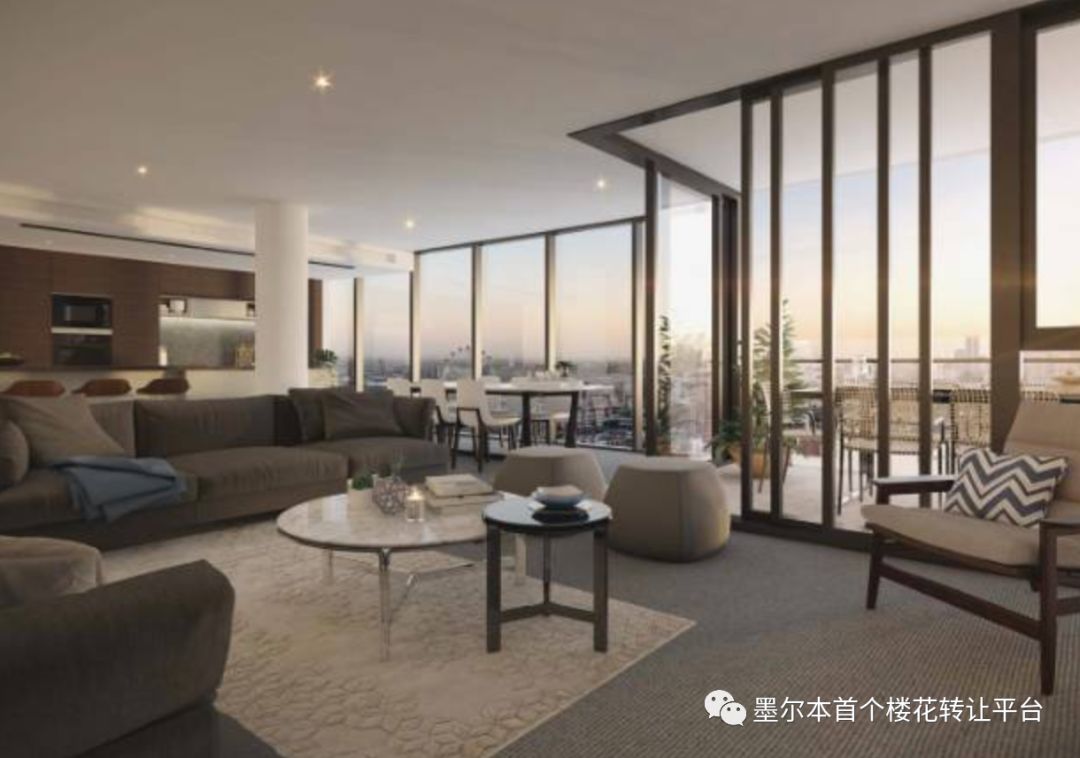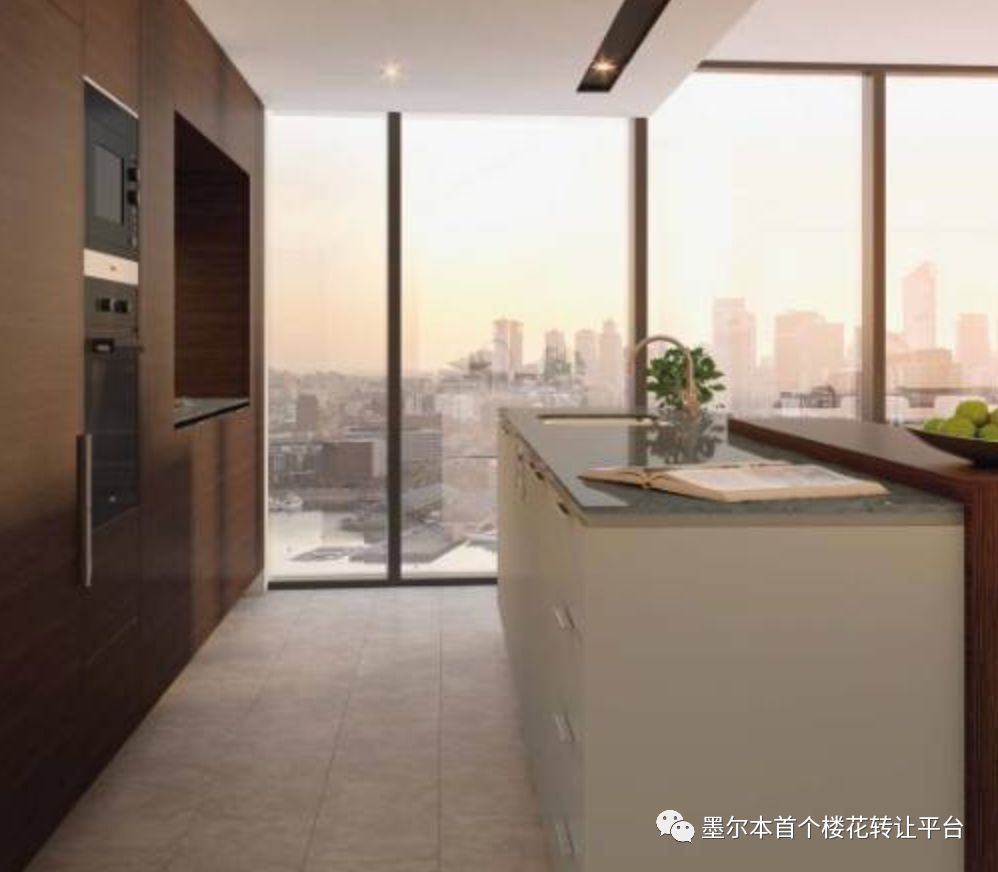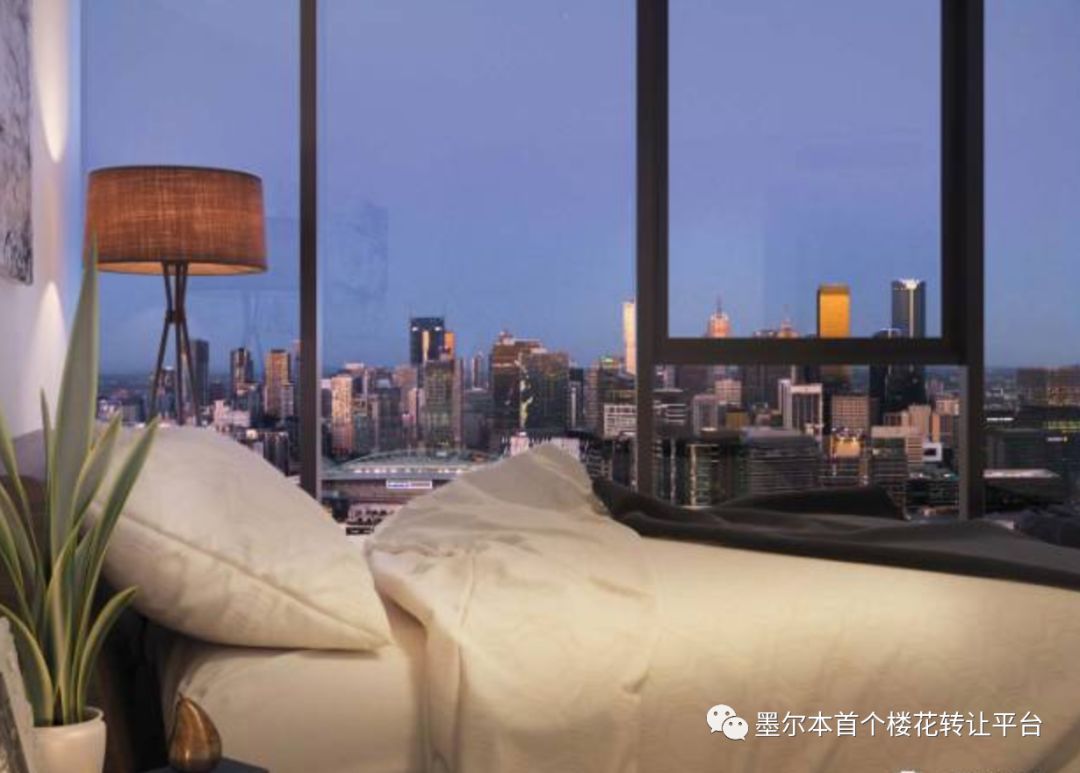 Albert Place
Project Description

Project Name: Albert Place

Project Type: High-end Apartment with Lake View

City: Melbourne

Area: West Melbourne

Project address: 7 Bowen Crescent Melbourne 3004
Delivery time: early 2020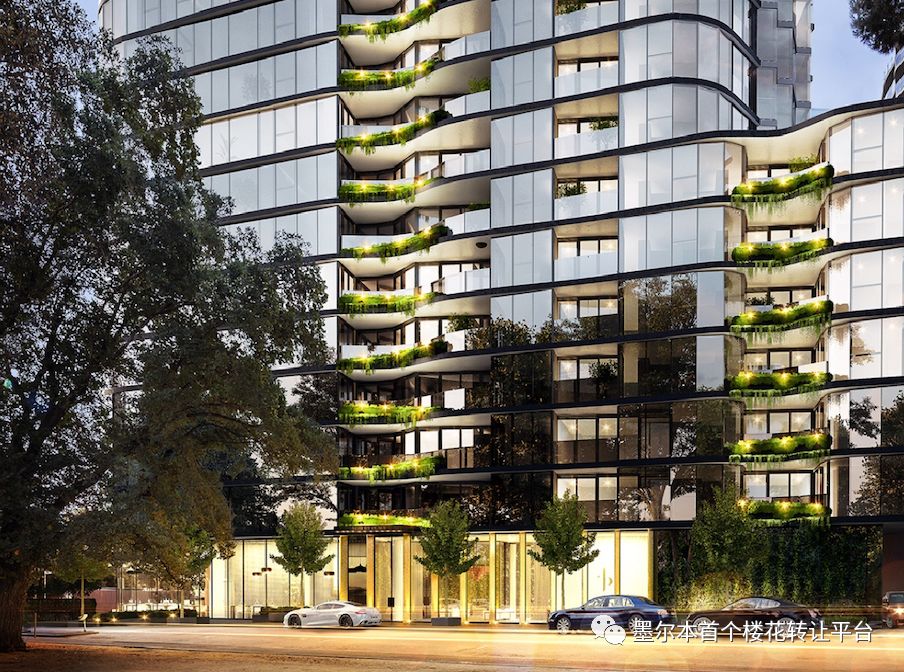 The Albert Place Lakeview Apartment is an 18-storey luxury condominium project with 150 units from one to four bedrooms, located next to Albert Park and just 3 kilometres from Melbourne CBD. It is a prime location that combines natural beauty with convenient transportation. With a comfortable environment, the upper floors overlook the Albert Park and St Kilda Beach, making it an ideal apartment for peace!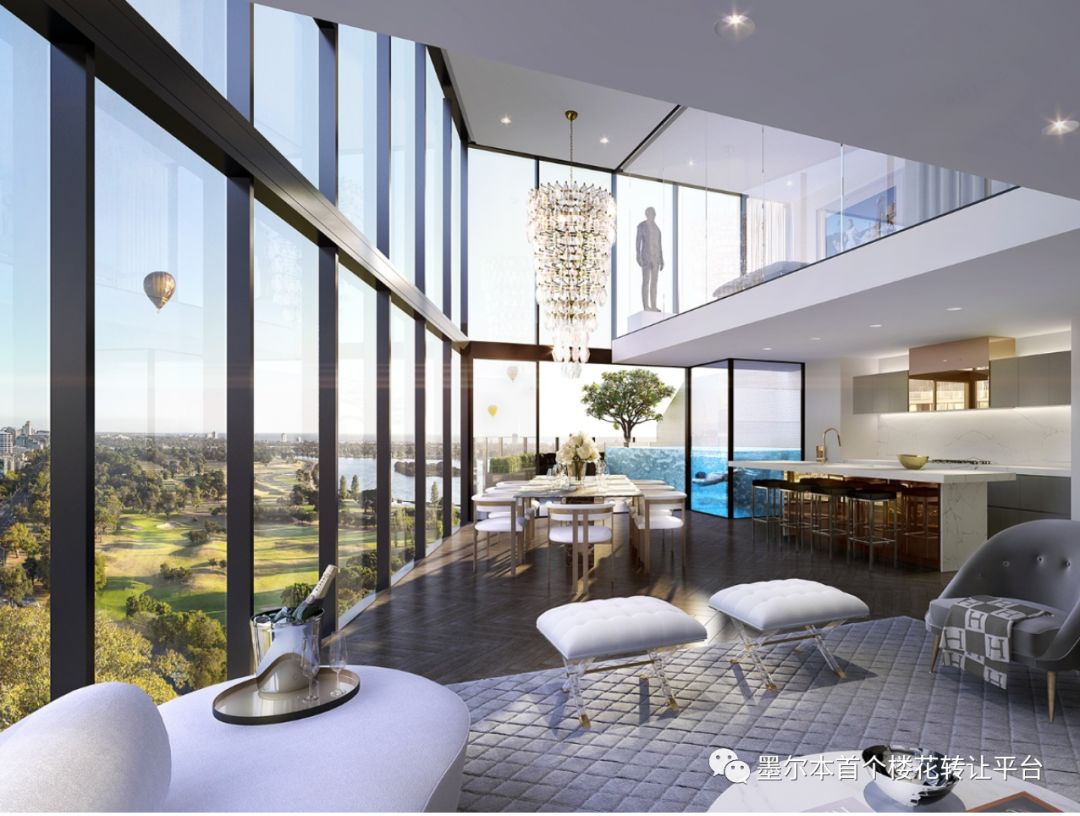 The project is positioned as a five-star high-end apartment project, which defines the word "luxury" from the interior decoration or public facilities or the overall design! Adjacent to Albert Park (the largest artificial lake in Victoria and the only F1 circuit in Australia), a five-star luxury apartment with lake view, high-end luxury route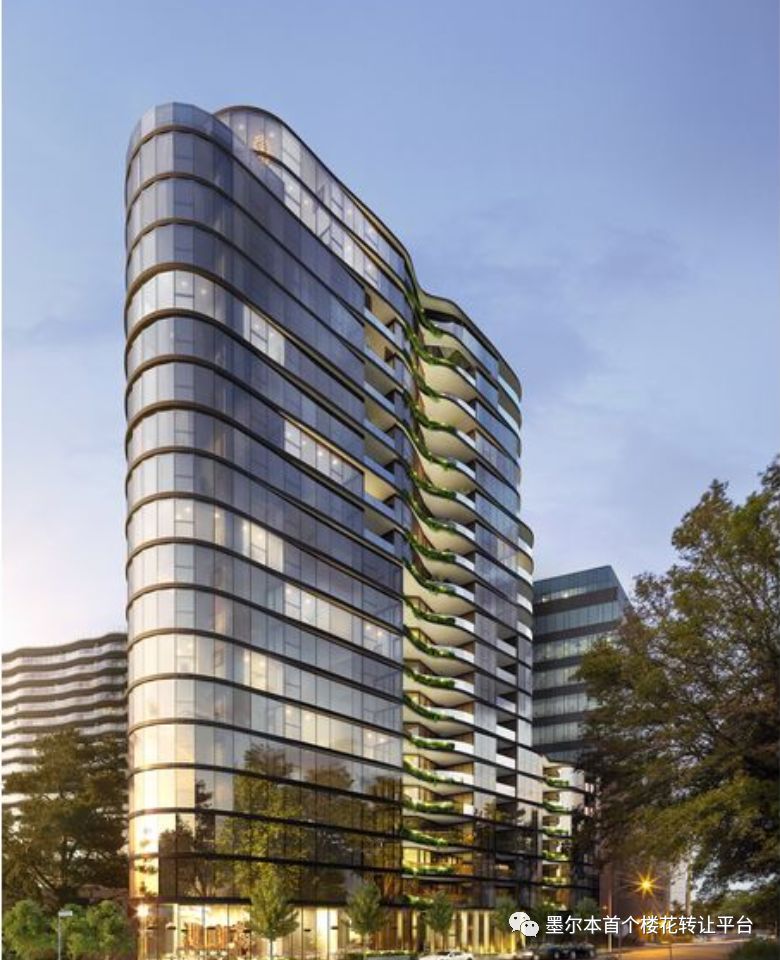 Five-star facilities include a normal-sized swimming pool, spa, sauna and lounge area, and the private club includes a library, lounge, billiards room, wine cellar and board game area. Enjoy a glass of wine at the Manhattan-themed bar on the east side of the building, or check out the library at the library and take a dip in the formal pool for a relaxing lifestyle.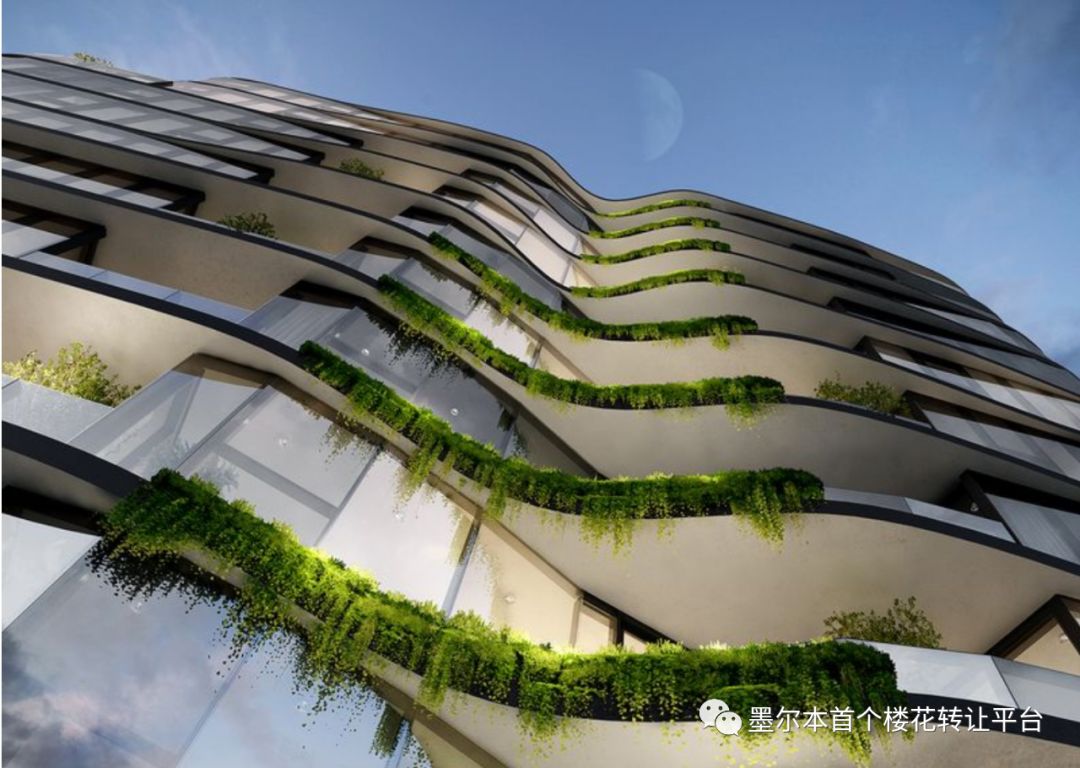 The perfect quality of Albert Place is reflected in all aspects, and the whole house is decorated in a high-end style, including Miele appliances. The luxurious upgrade package includes charming wooden floors, vaulted ceilings and Gagganau appliances. Albert Place will be the new benchmark for luxury residential projects in Australia.
Regional introduction
Just three kilometres from Melbourne CBD, St Kilda is Melbourne's waterfront amusement park. Port Phillip includes Port Melbourne and South Melbourne, and St Kilda is part of it.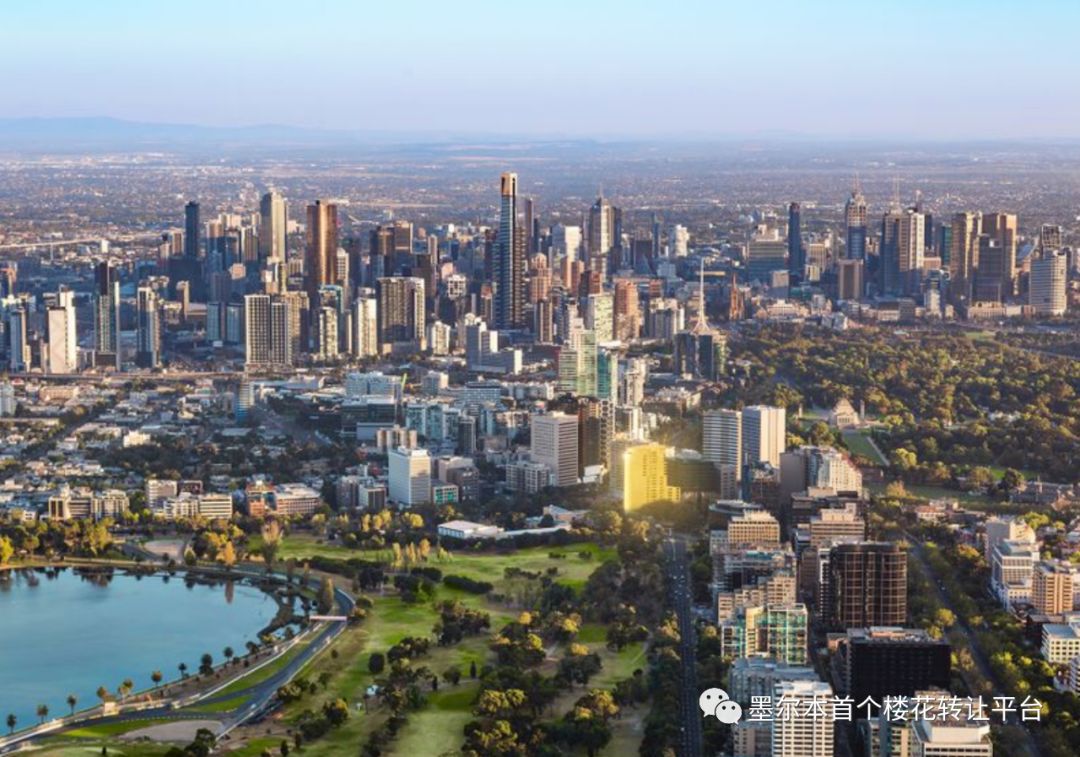 St Kilda Beach is located on the shores of Port Phillip Bay. On the calm, sandy beach with palm-lined long plank roads, you can enjoy a variety of beach activities like beach volleyball or beach cricket; of course, you can take a leisurely stroll.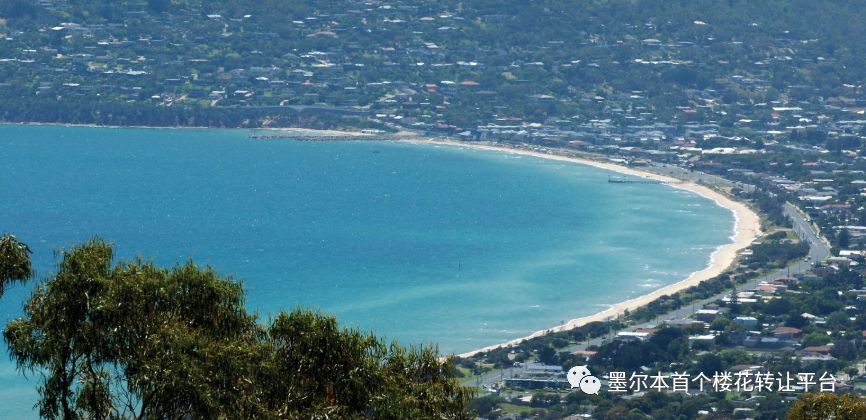 The Boon Wurrung people of the Kulin Kingdom are the traditional owners of this land. They call St Kilda's place here Euroe Yroke. In St Kilda, the remains of their ancient lifestyle can be seen everywhere. Visit the early tribal gatherings at the St. Barda Junction's "Banban Tree Corroboree Tree", a fairly old red oak tree.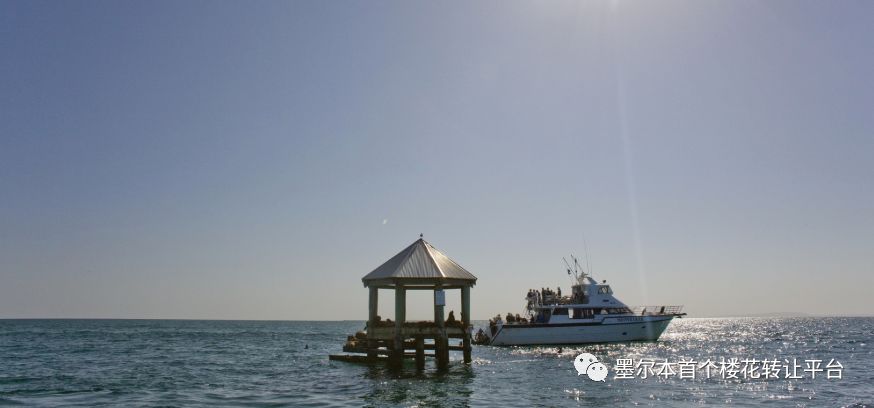 St Kilda was named by Superintendent La Trobe, based on the ship "Lady of St Kilda", which was parked on the beach in 1841. In the 1900s, St Kilda became a favorite suburb of Melbourne's elite, so there were many magnificent mansions along the hills and waterfront. The waterfront area later became Melbourne's entertainment district, and Luna Park opened in 1912, when it was the newest and most fun amusement park in the world. Luna Park is still in operation today, where you can experience exciting roller coasters and fun gaming consoles.
After the Second World War, the bohemian style of this place became more and more known, attracting many young artists and musicians to come here to find cheap houses. So far, the suburbs still retain a unique style.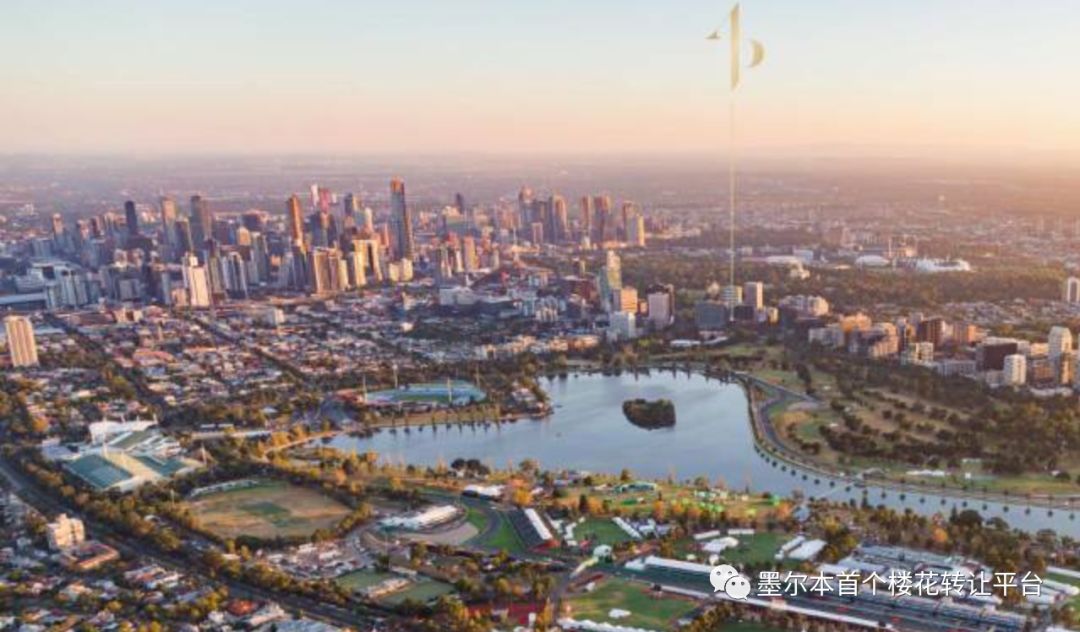 The main street of St Kilda is Fitzroy Street. There are many outdoor bars, cafés and restaurants on the street offering a wide range of delicious and hearty cuisines that showcase Melbourne's multicultural heritage.
Acland Street's cafes began in the 1950s when European immigrants began to prosper. Nowadays, you can still see the grandeur of the cultural heritage such as European cake shops, cafes and designer shops on the streets.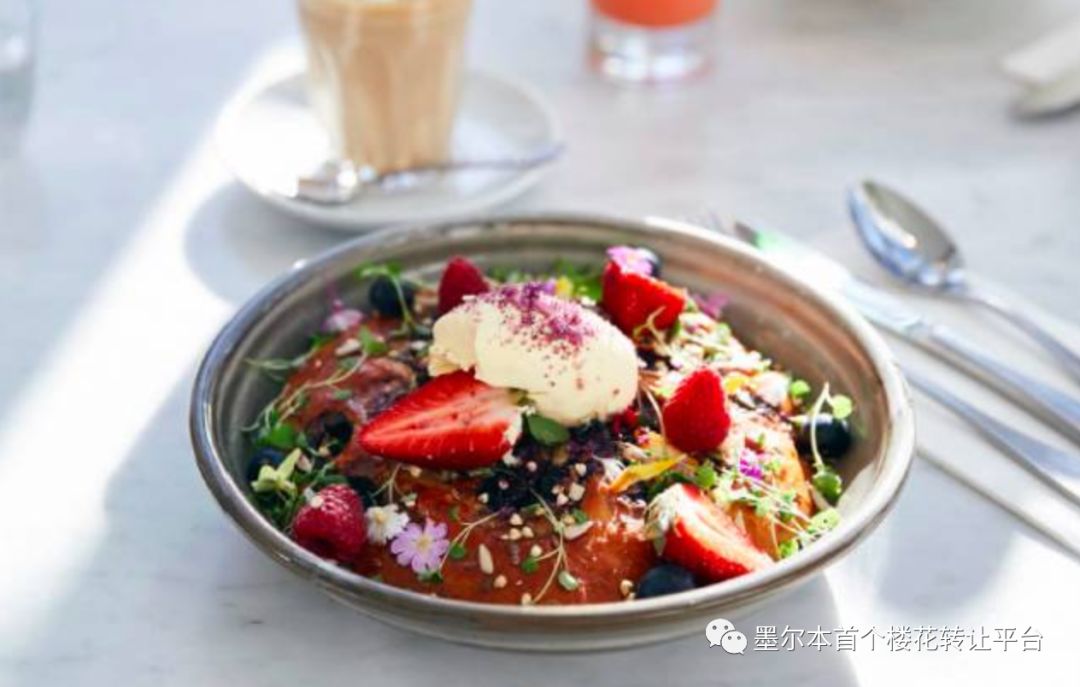 The original St Kilda Sea Baths were opened by St Kilda Pier in 1931, and you can still swim in the saltwater pool of this refurbished historic building. Along the Marine Parade, you can reach St Kilda Marina, where you can park your boat for local residents. Take a fishing cruise or enjoy a fresh seafood meal at the restaurant.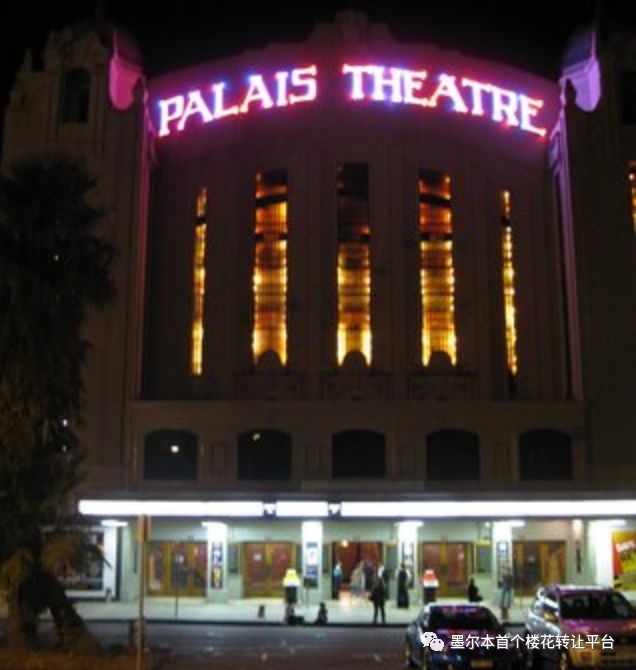 St Kilda has several of Melbourne's famous theatres, such as the gorgeous Palais Theatre, the Barkly Theatre and the National Theatre; it is also home to The National Theatre Ballet School and the National Theatre Drama School. The 130-year-old Esplanade Hotel is one of Australia's best live music venues, where you can enjoy local orchestra performances. Don't miss the local artist market on the Esplanade every Sunday.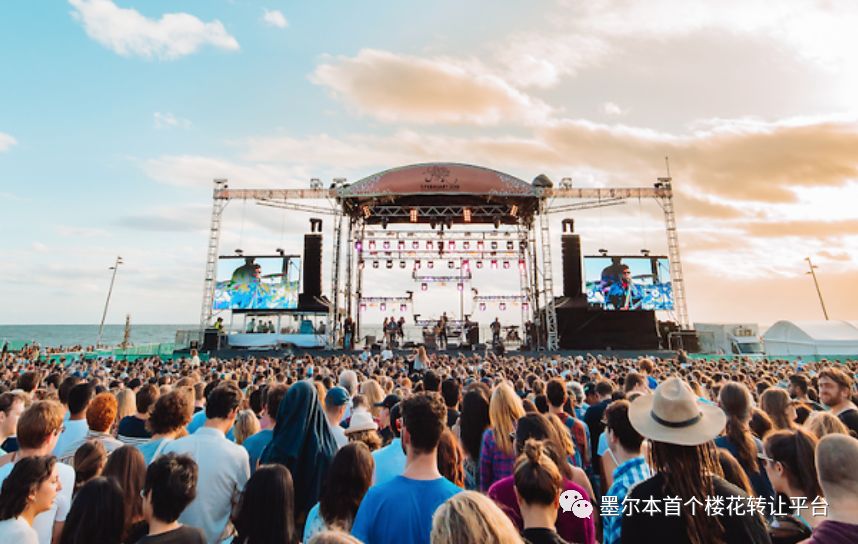 St Kilda has many festivals and events throughout the year. The St Kilda Festival is one of Australia's major music festivals with more than 400,000 participants. St Kilda is also close to Albert Park Lake, the venue for the Melbourne Formula 1 Grand Prix. To get to St Kilda, just take the tram from Melbourne and follow St Kilda Road. You can experience the coconut tree shadow here, the water is clear and white!
Surrounding facilities:
The building itself is perfect enough, plus the location next to Albert Park, the environment is beautiful and fresh, the traffic is convenient, the life is convenient, all the needs are all available!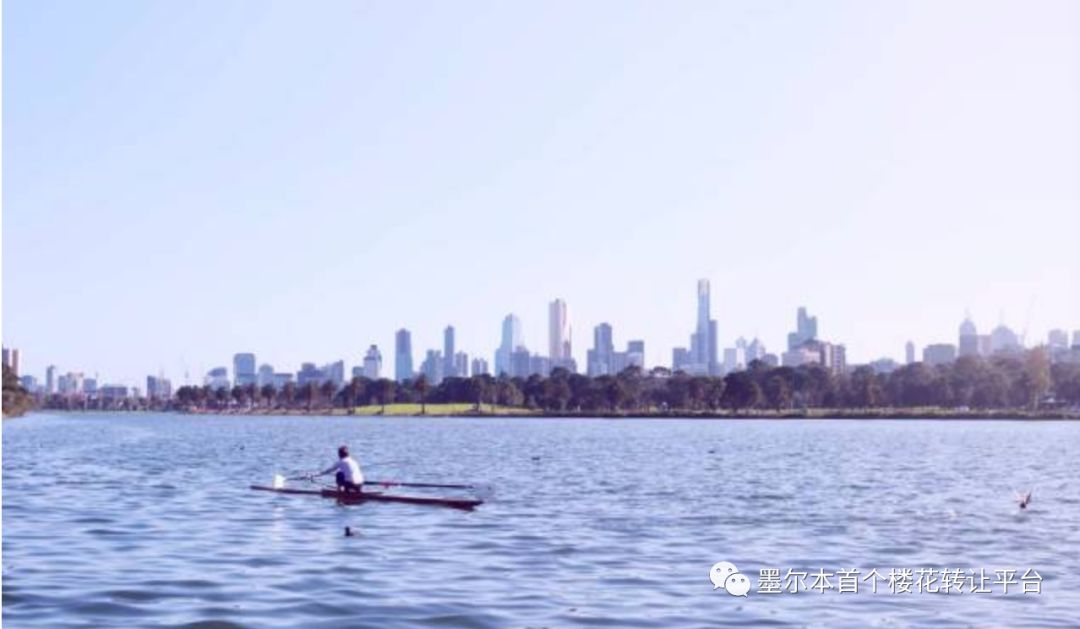 Just 3km from Melbourne CBD, and adjacent to St Kilda Road, Melbourne's famous high-rise office building, with high-level white-collar and distinguished business executives, as well as Royal Botanic Gardens, Victorian Art Museum and many more. The perfect place for both humanity and nature!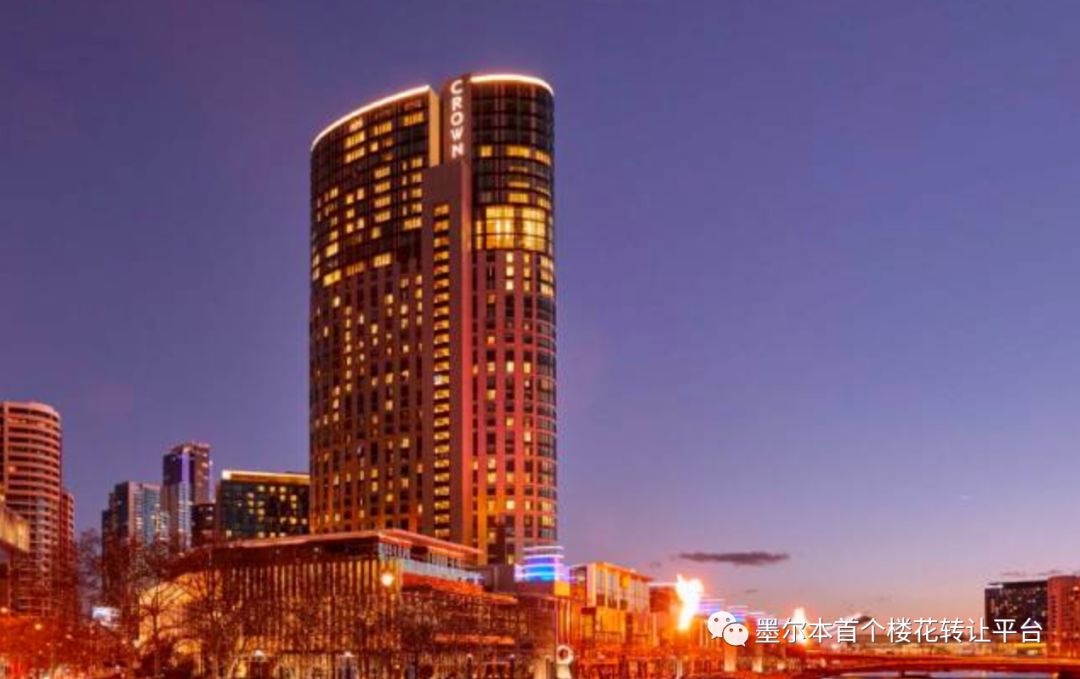 Everything you have for fun, whether it's intimate contact with nature or the perfect combination of a bustling city, it's a perfect interpretation!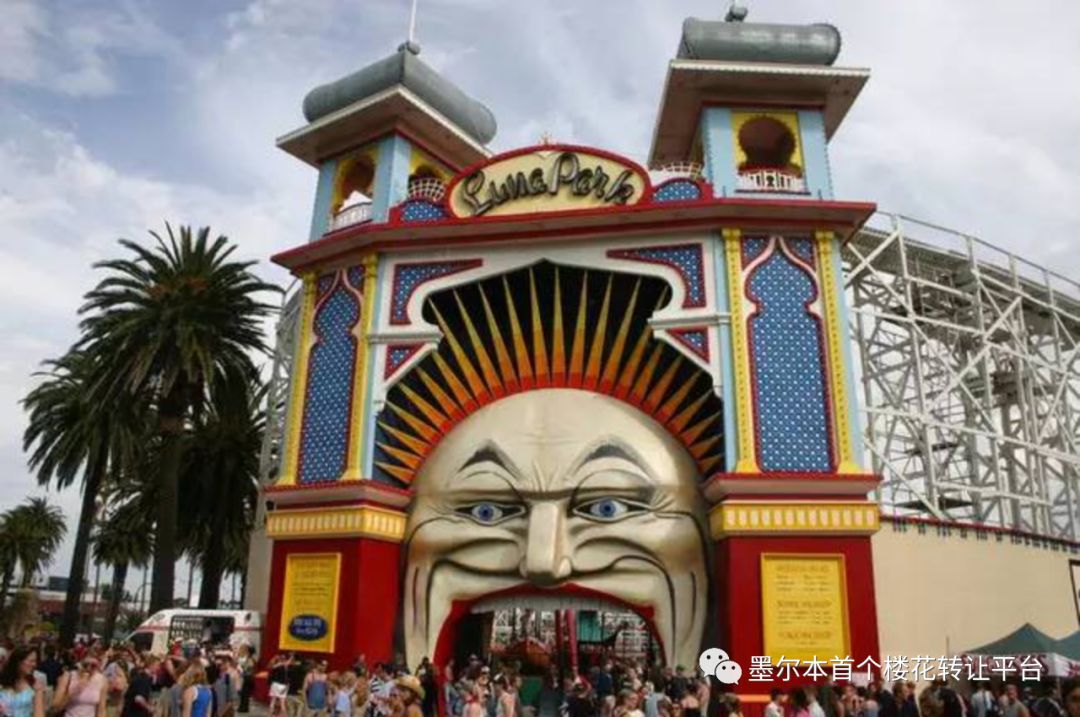 Everything you have for fun, whether it's intimate contact with nature or the perfect combination of a bustling city, it's a perfect interpretation!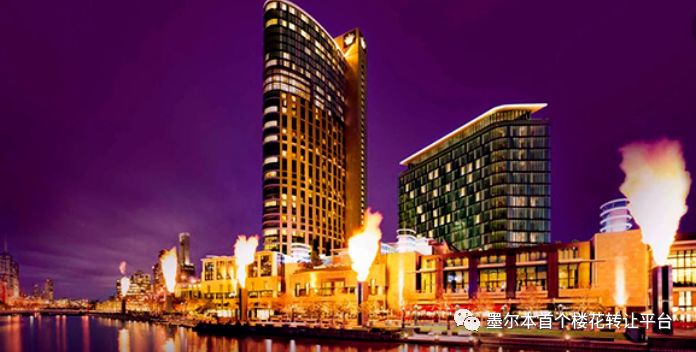 150m–MAC. Robertson Girls' High School
270m – tram stop
400 m – Albert Park
500m – Royal Botanic Gardens Melbourne
1.1km – Clarendon Street Retail and Catering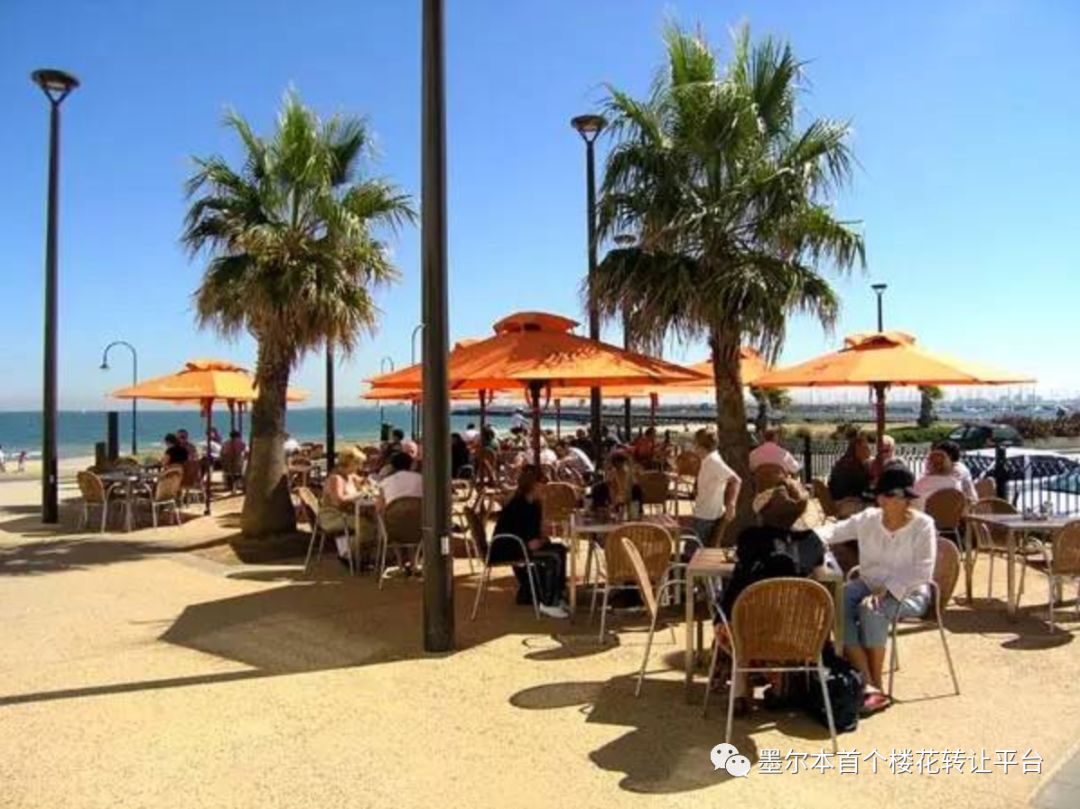 1.4km – Melbourne Sports and Aquatic Centre
1.8km–South Yarra Railway Station
2.5km – Melbourne CBD
2.6km – St Kilda Beach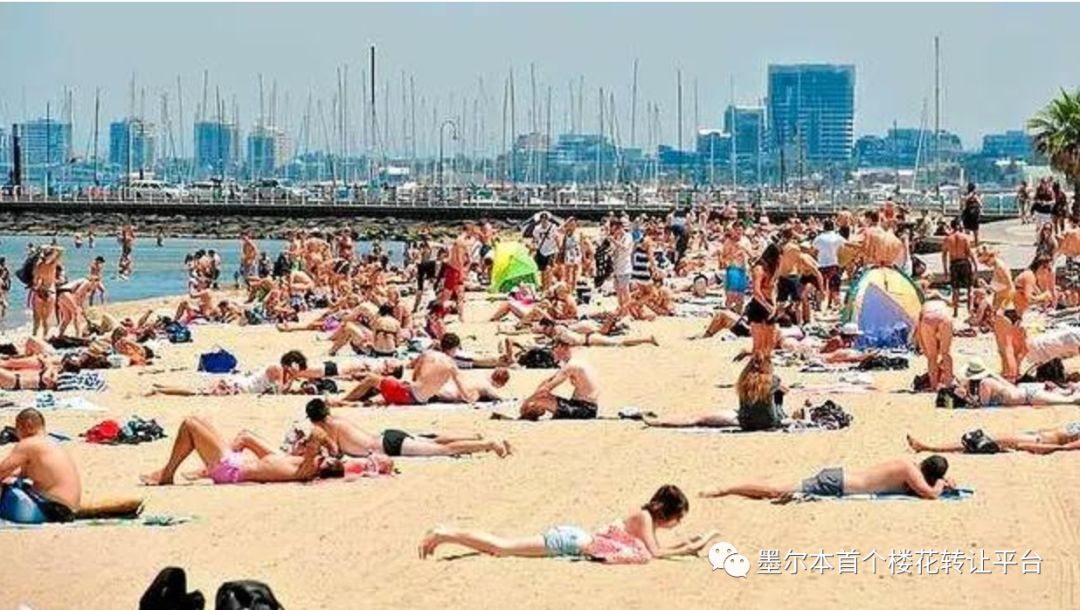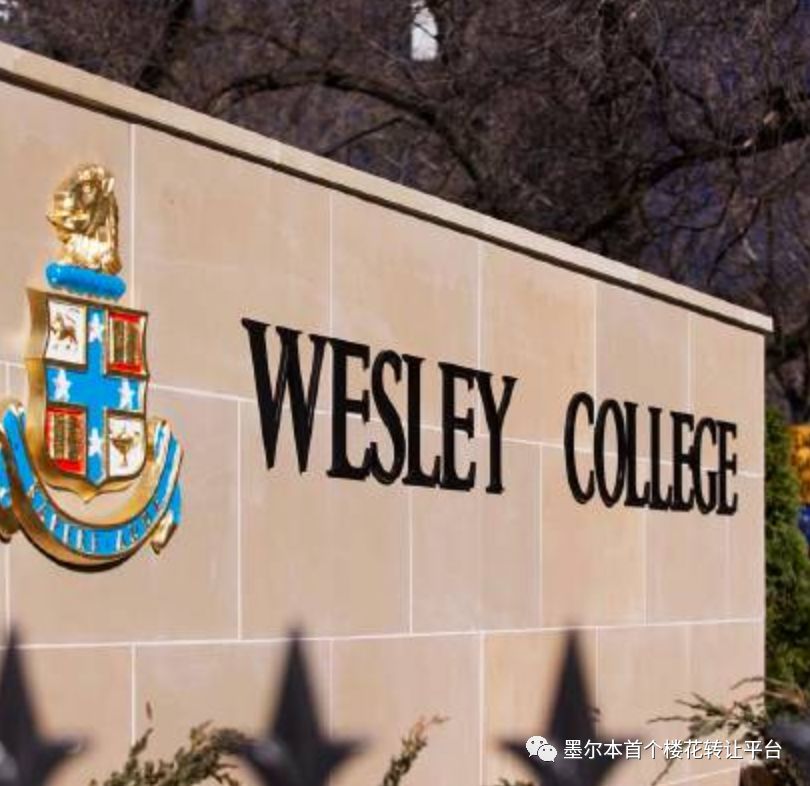 With Melbourne's top primary and secondary schools, it is just a few minutes drive from CBD's RMIT and Melbourne University, and has Melbourne's premier sports and cultural centres!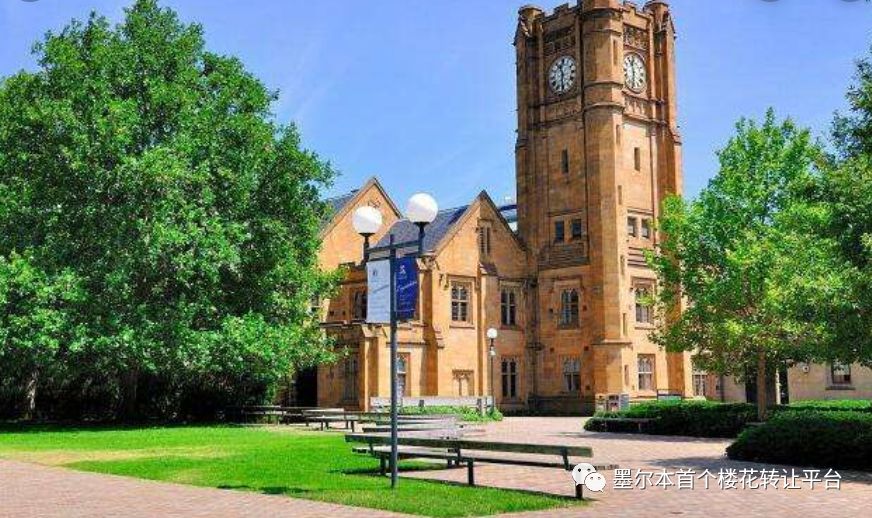 There are many top schools around, such as Wesley Colleage, Melbourne Grammar, Melbourne Girls Grammar, MacRobertson Girls High School, Melbourne High School, etc.
Transport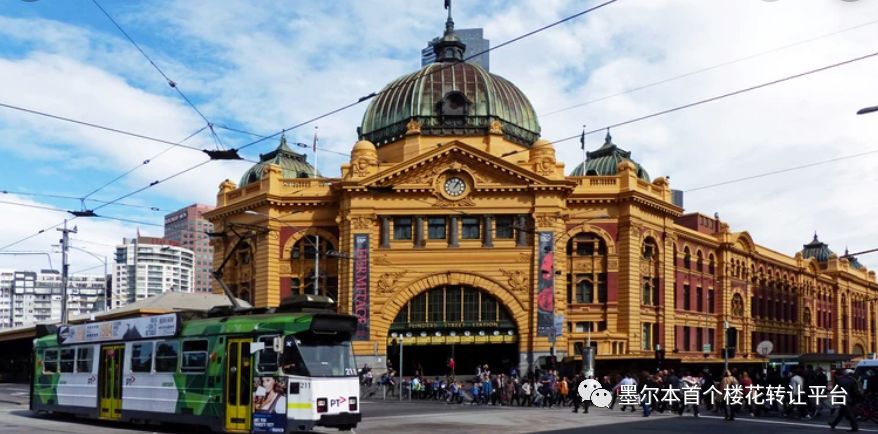 The transportation is convenient, easy to go to all areas of Melbourne, whether it is public transportation or self-driving travel, you can easily navigate! There is a high-speed entrance not far from the door, and trams Tram 3, 5, 6, 16, 64, 67, 72 can be used (almost every tram from the CBD to the southeast can be used)
Not far from the Domain Interchange is to add a train station, making it easier for residents and office workers to travel!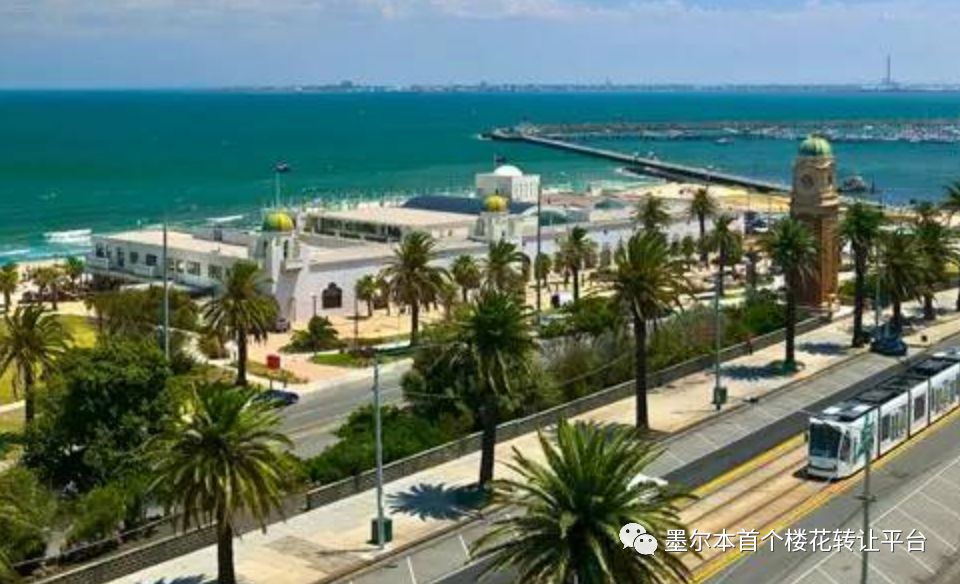 Super five-star luxury, next to the Albert Park lake and Melbourne's famous boulevard, the perfect choice for a quiet break! At the same time, it has the convenience of the city and the tranquility of the park!
Interior design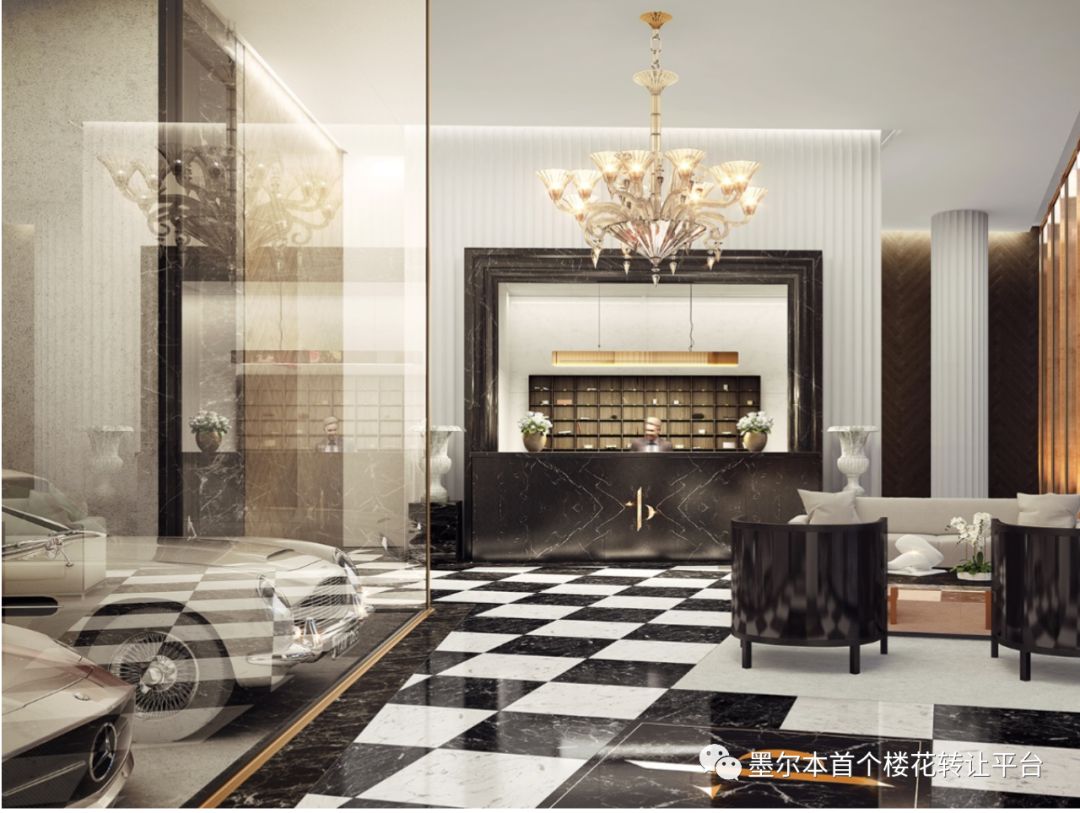 Excellent interior design with panoramic views of Albert Park and the city through floor-to-ceiling glass. Gourmet kitchen and Nakajima dining table, spacious master suite with walk-in closet and luxurious bathing suite.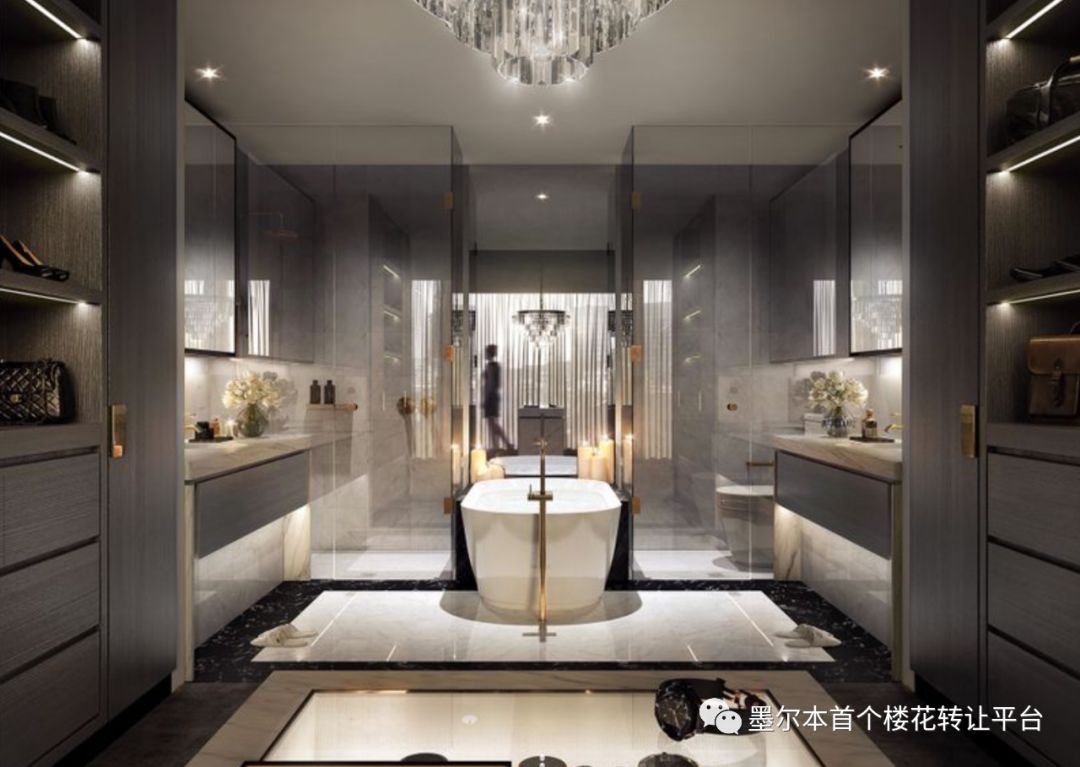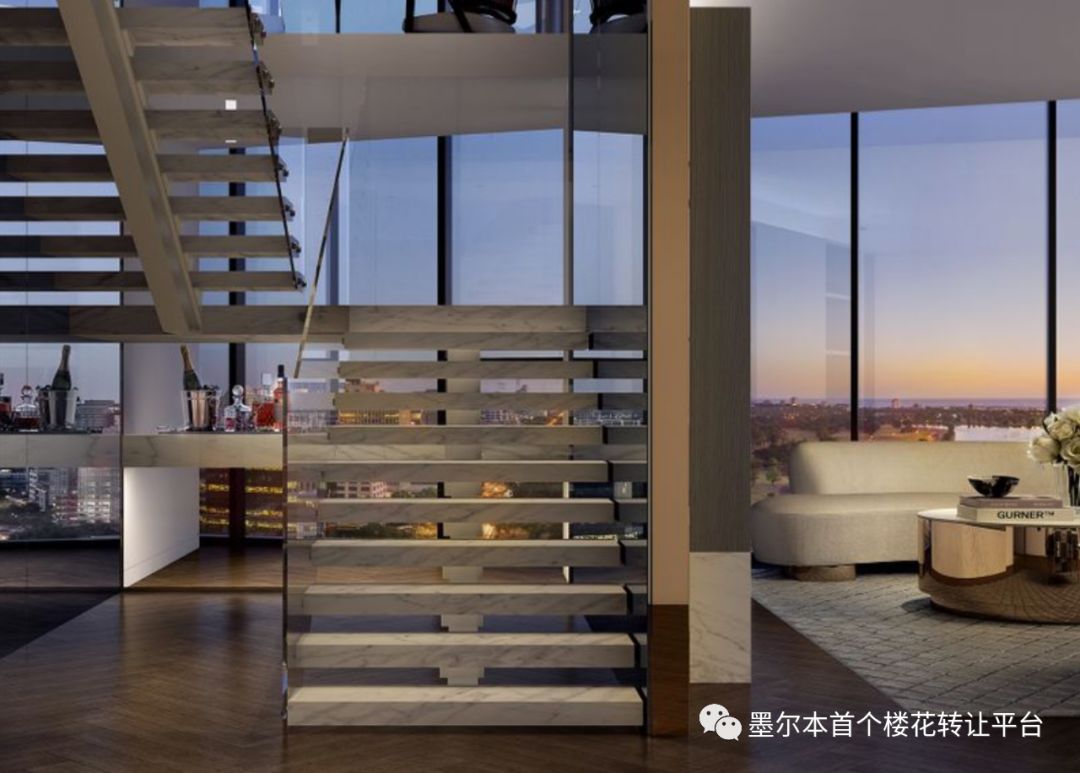 Two second bedrooms (one with a shower suite) have an in-wall closet and a private outdoor terrace.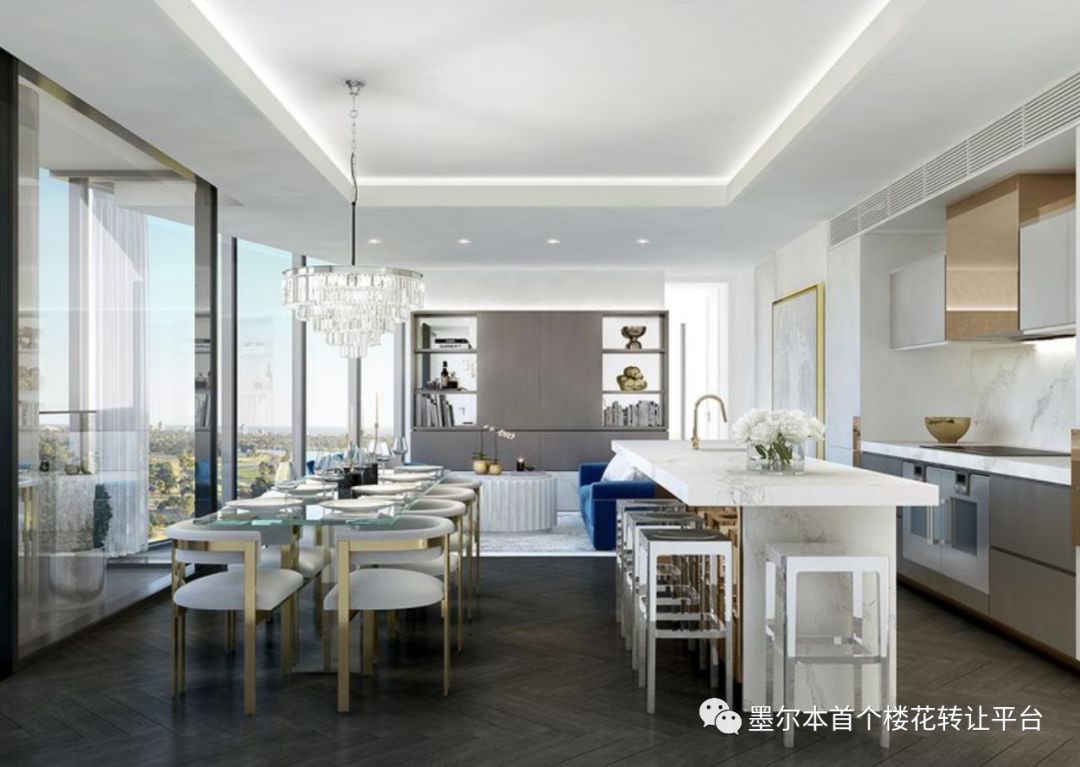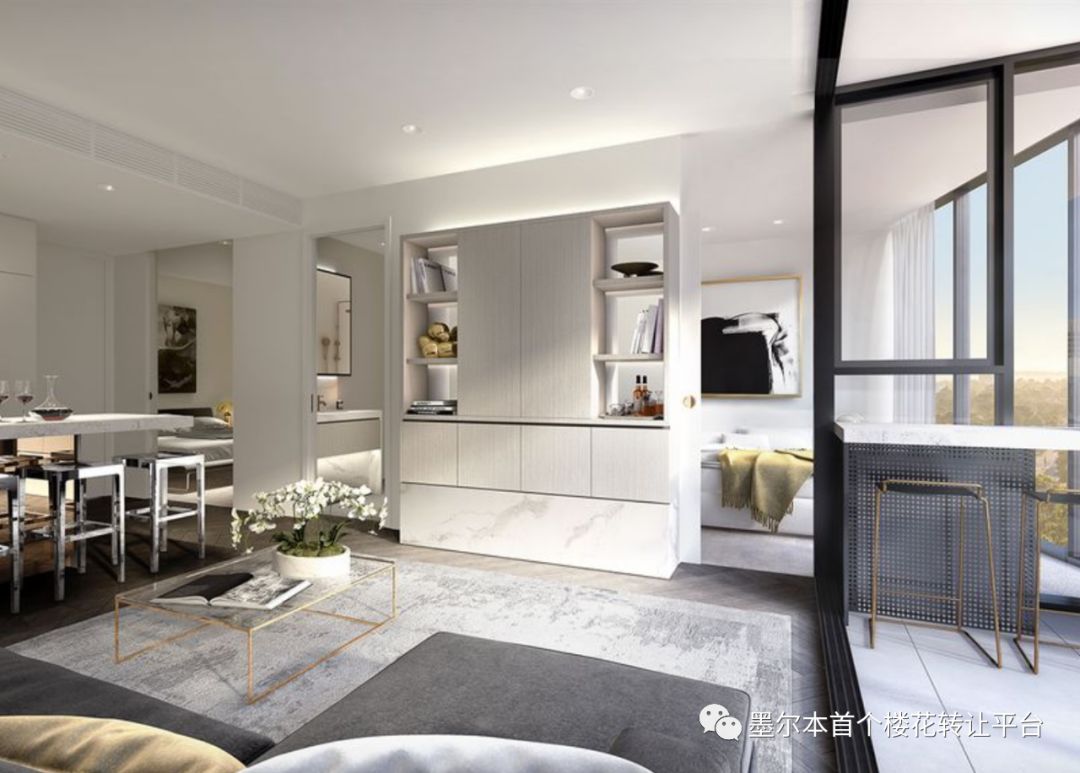 The building is equipped with a large number of high-end residential facilities, including the ground floor lobby, indoor pool, building bar and wine cellar leisure area, from tile to structure, every detail is outstanding!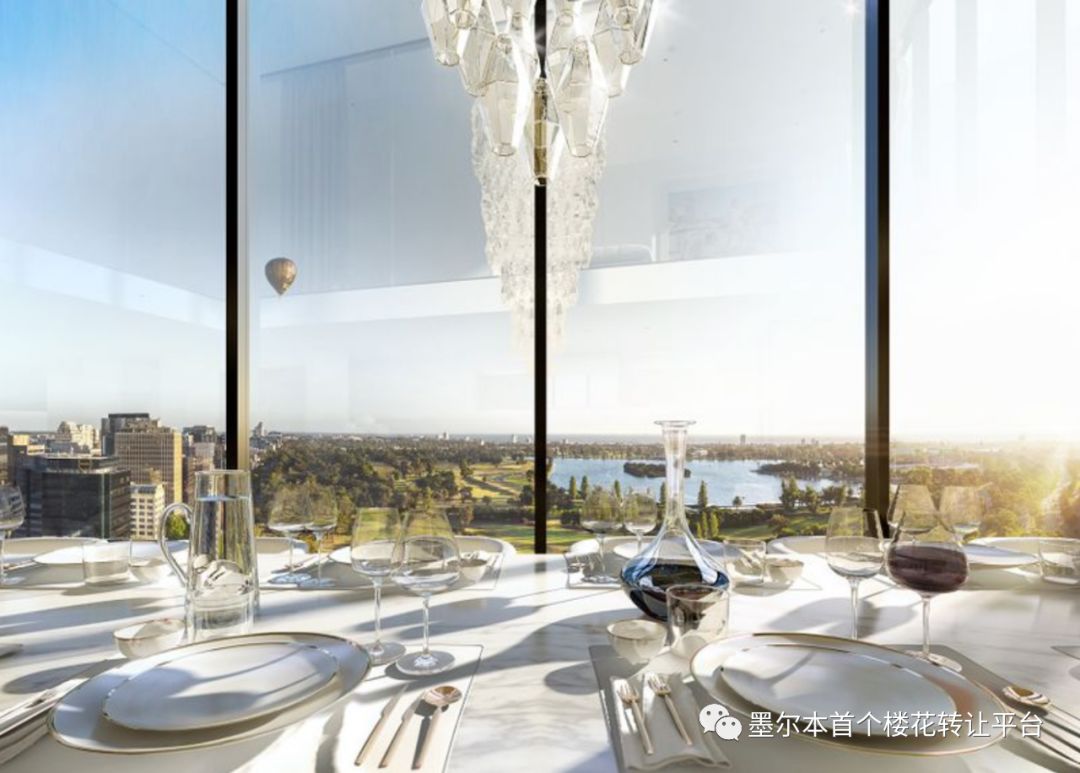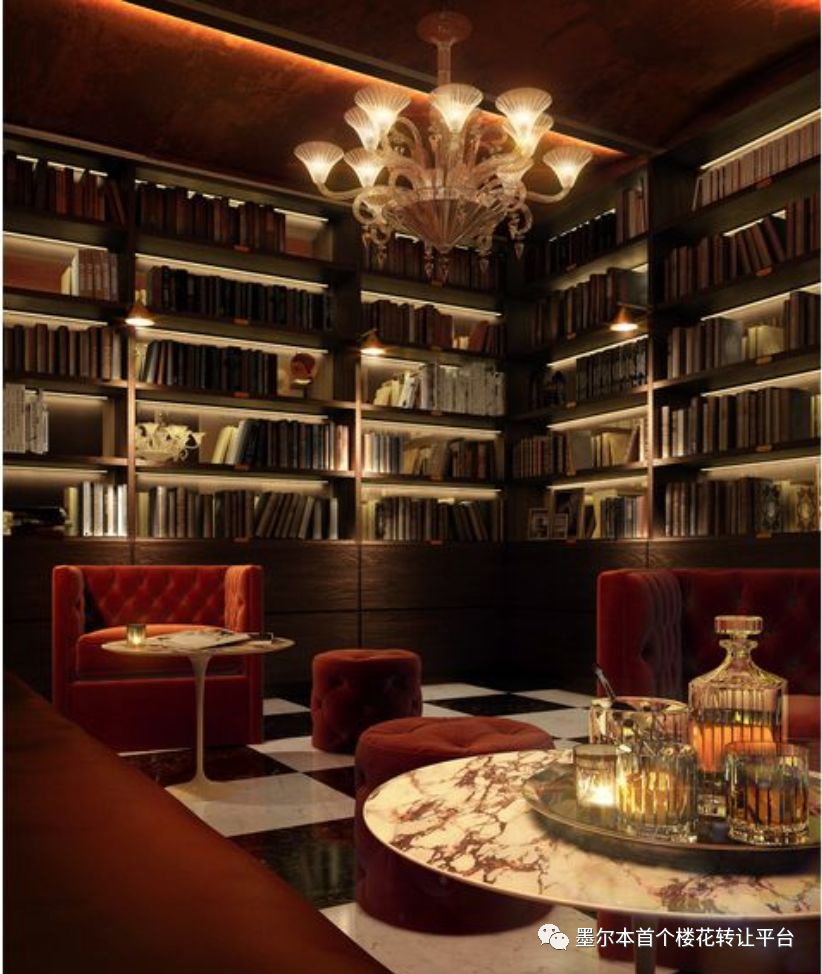 Project Description
Project Name: Melbourne Village

Project Type: Riverside Quality Apartment

City: Melbourne

Area: West Melbourne

Project address: 377-379 Spencer Street, West Melbourne

Delivery time: 2019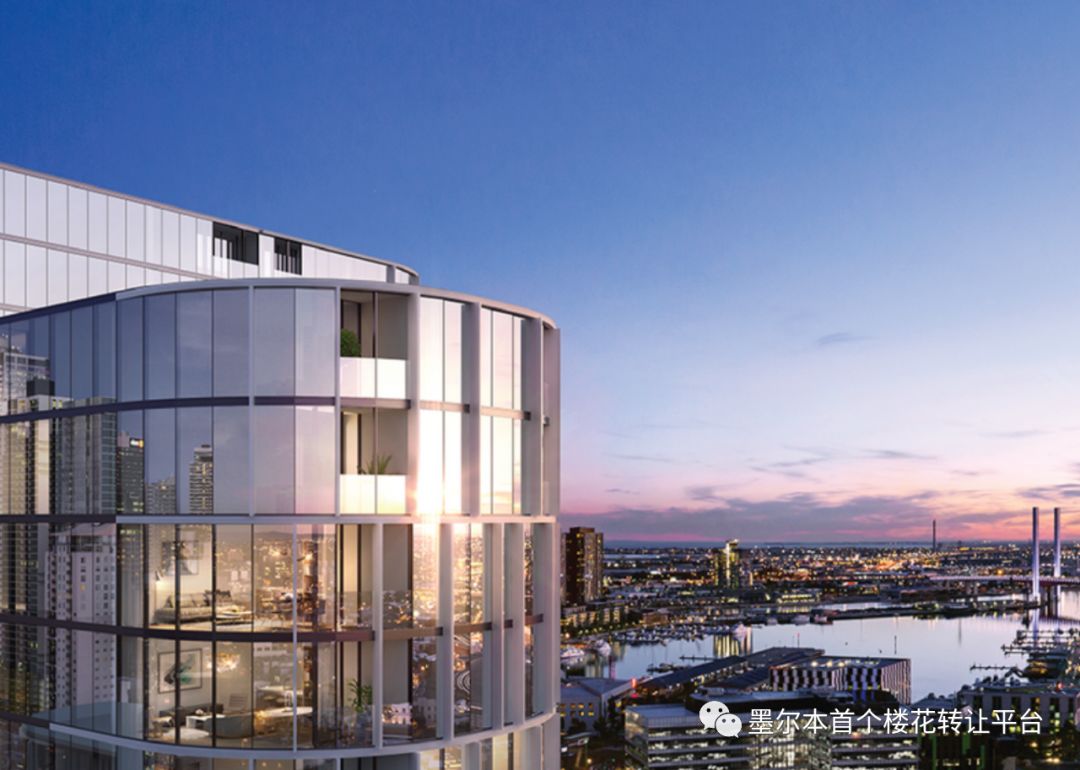 Close to the center of the hinterland, neighboring the famous school, the water view is unobstructed. Adjacent to the city's most cost-effective school district, from elegant exteriors to sophisticated interiors, with a prime location, Melbourne Village – MV lets you enjoy the privacy and security of your life while presenting you Colorful Melbourne city life.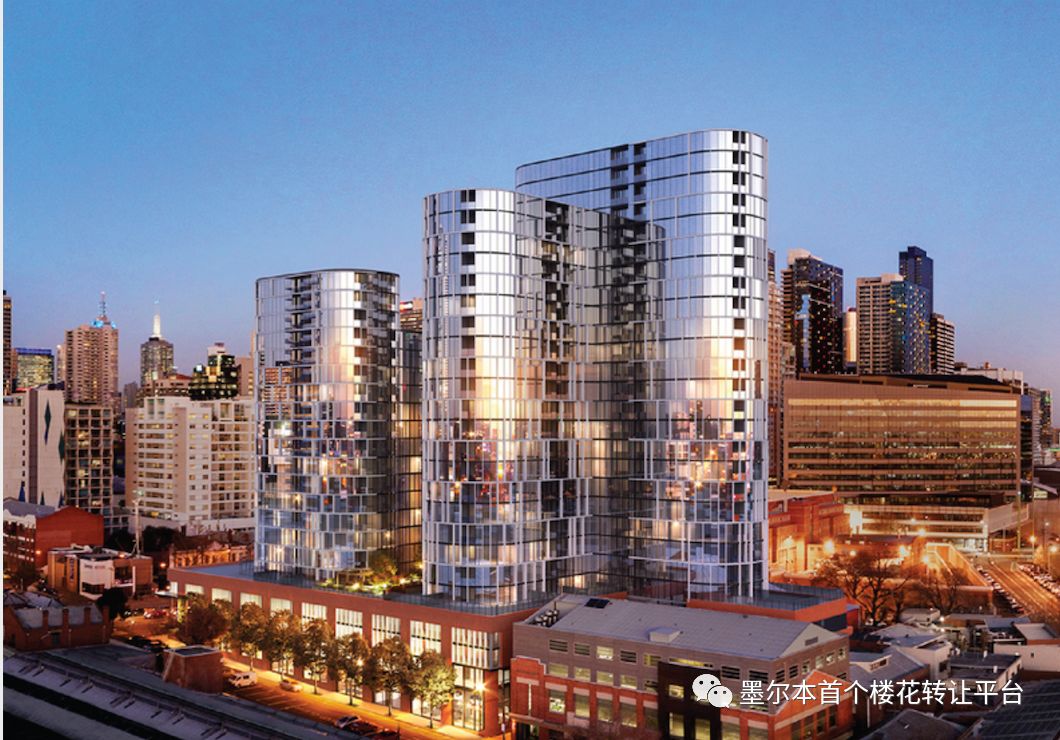 Close to the Melbourne CBD, the MV is within walking distance of the Southern Cross/Flagstaff subway station, the city's best water features (Yarra River, Docklands port), and the Flagstaff Park Natural Oxygen Bar is within easy reach. Self-occupied investment is excellent, covering families, students, business people. Long-term municipal planning, CBD expansion, unlimited value-added potential.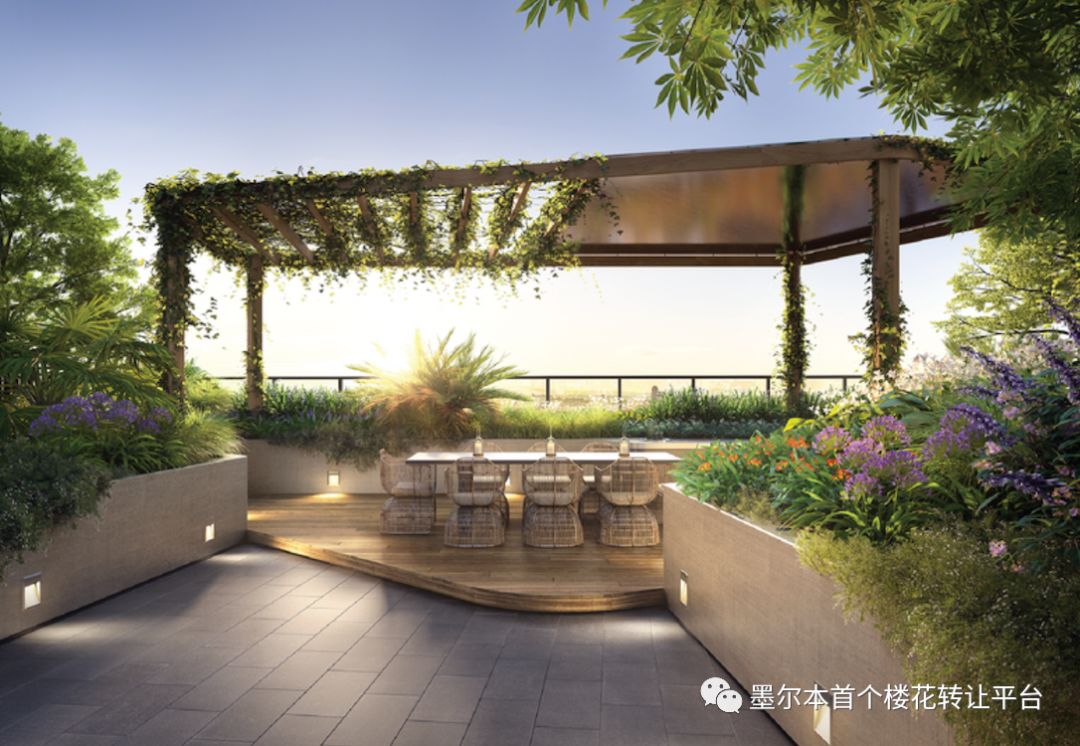 From elegant exteriors to sophisticated interiors and a great location, Melbourne Village allows you to enjoy the privacy and security of your life while presenting the colorful Melbourne city life.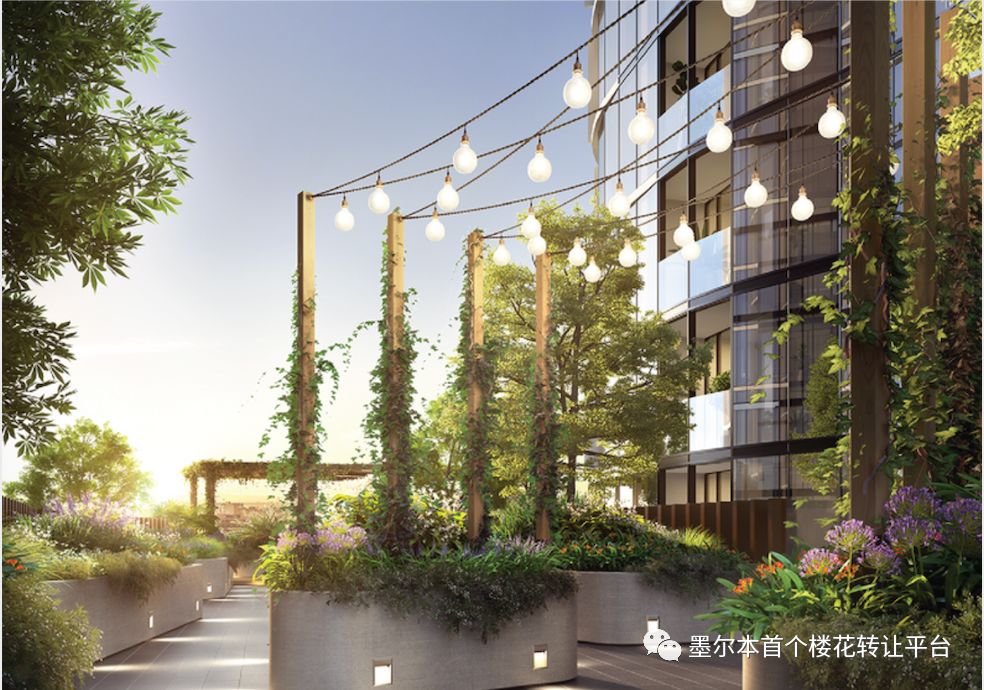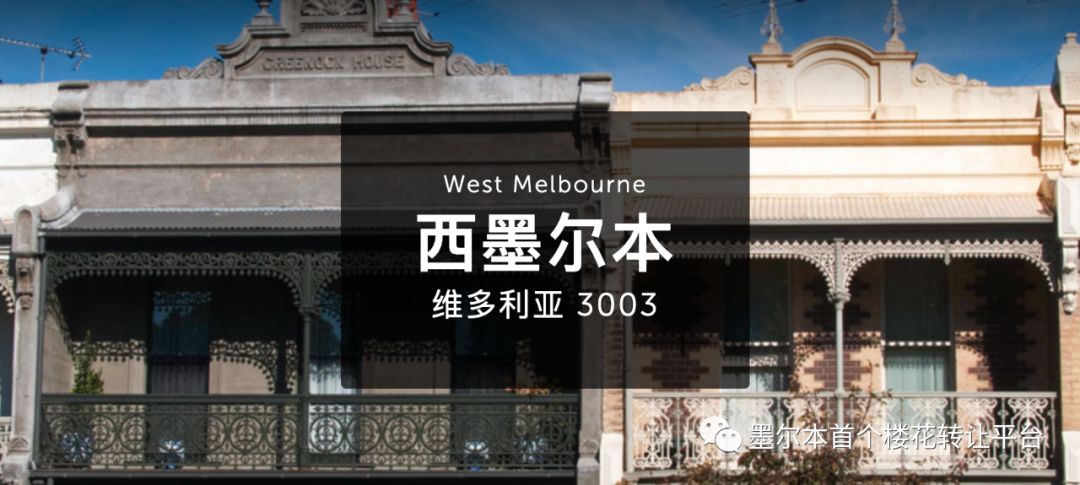 Located 2 km west of Melbourne city centre, West Melbourne is located in the northwest of the city centre and is not very comfortable to live in. It is located on the edge of the city, with semi-industrial rail lines and container trains leading to Footscray, but living here. You can feel the charm of the city at your doorstep. If you want to live comfortably and want to stay away from the bustle, West Melbourne is perfect for you.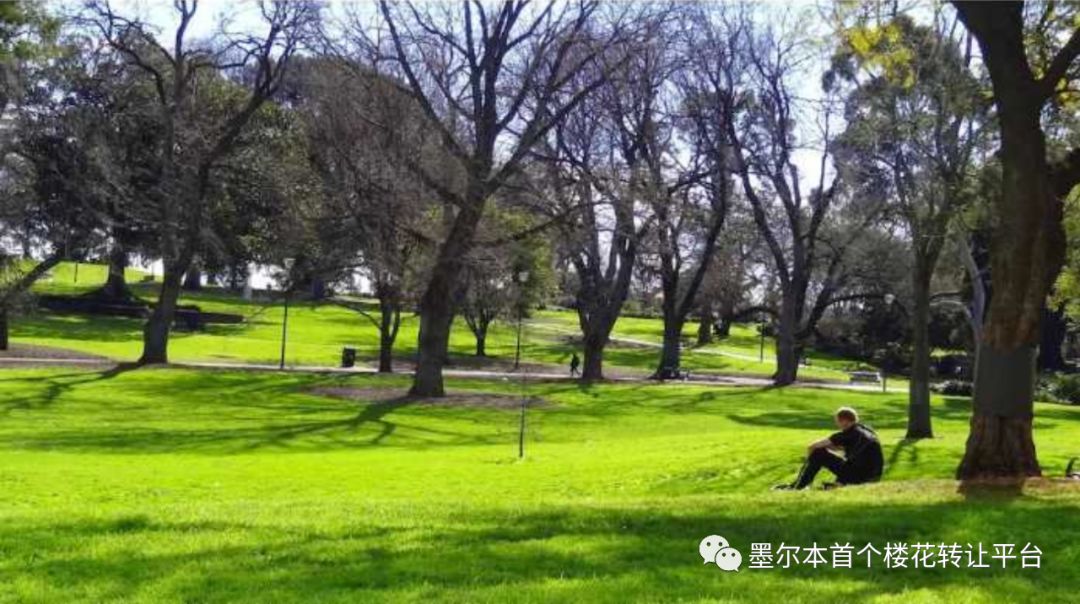 West Melbourne is suitable for people seeking independent living. They don't depend on family-friendly facilities. Therefore, most of West Melbourne's owners are single or no children, but there are also a few families raising them here. child.
When it comes to life on the edge of the city, West Melbourne has more room to move. The Flagstaff Garden offers a relaxing green space, and the nearby Victoria Market offers easy access to fresh produce. The waterfront of Docklands is a relaxing stroll, with restaurants and activities.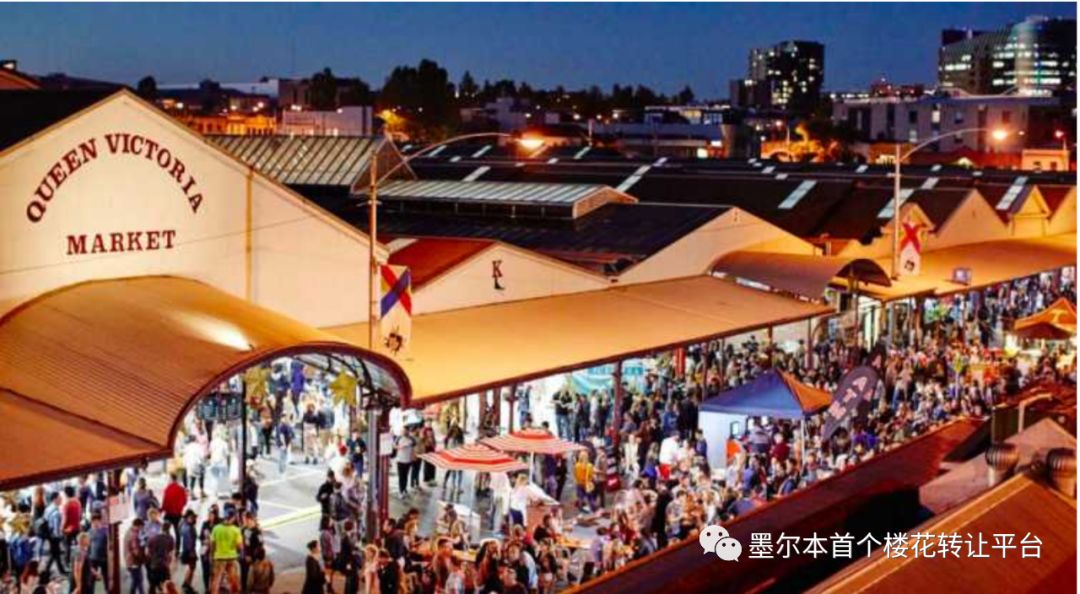 Meanwhile, Errol Street in North Melbourne is the nearest community shopping area with a stylish café and several small supermarkets. North Melbourne is on the edge of the city, meaning you can use any urban transport – close to North Melbourne and Flagstaff train stations, as well as tram and bus stops, and access to most amenities.
If you want to live closer, but not very close to the city centre, West Melbourne is worth considering. This semi-industrial location, with new apartment buildings, close to the central business district, has a unique urban charm, making it unique in the west side of the city – easy access to Footscray and Maribyrnong River.
Surrounding facilities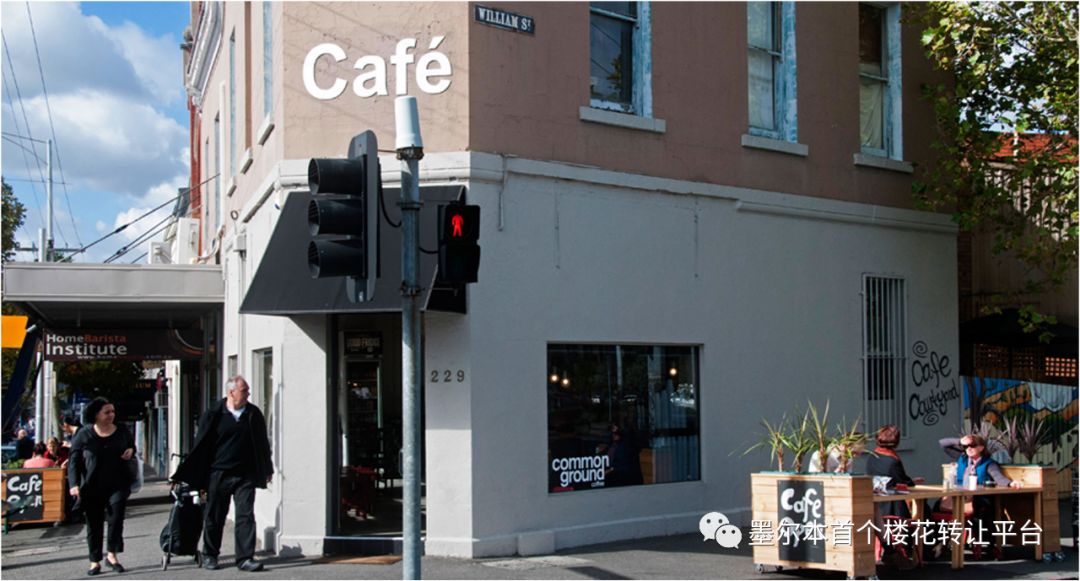 Close to Errol Street in North Melbourne, the surrounding area is bustling and comfortable. With a sophisticated café and a shopping mall, you can experience the convenience of shopping.
A 5-minute walk to the famous Victorian market, where you can pick fresh fruits and vegetables every day. World Heritage Site Carlton Gardens, Flagstaff Park Two open parks allow you to enjoy the tranquility of the hustle and bustle.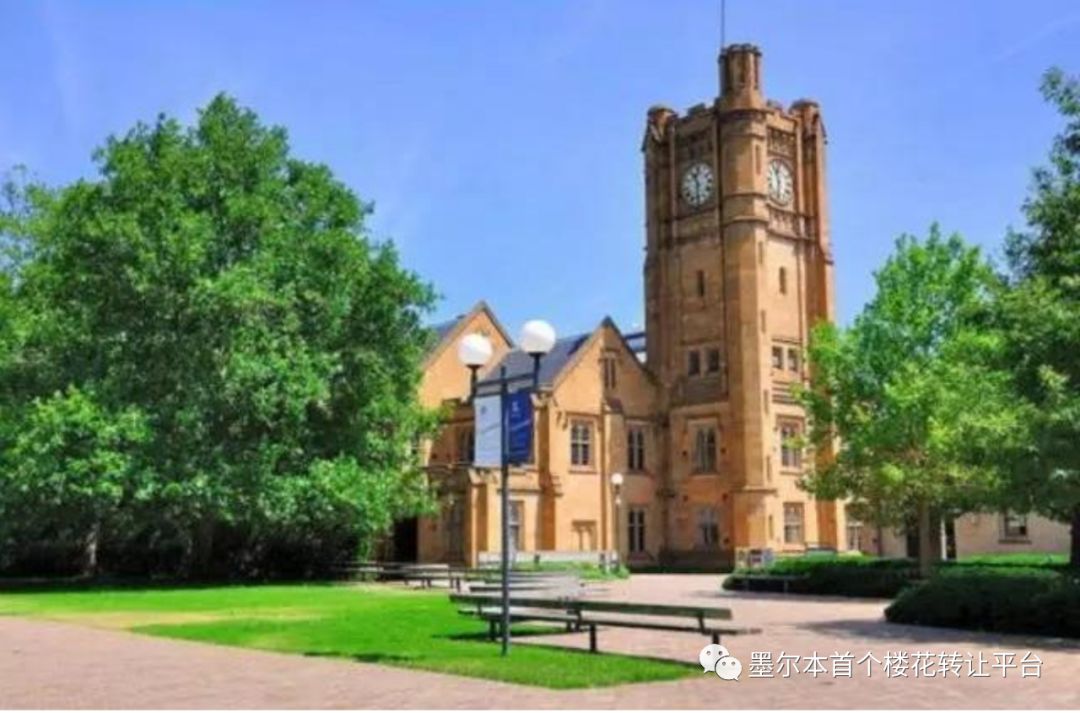 Sarim's Cafe'

Citrus MintKathmandu CottageWarung AgusLe TajWild

EastAmiconiFrausTandoori Dhaba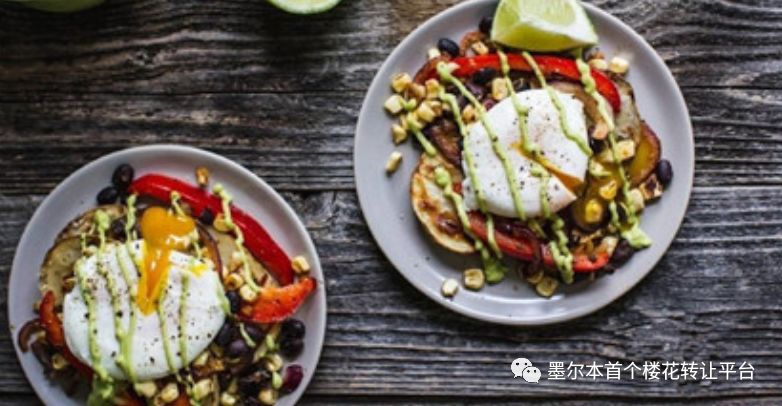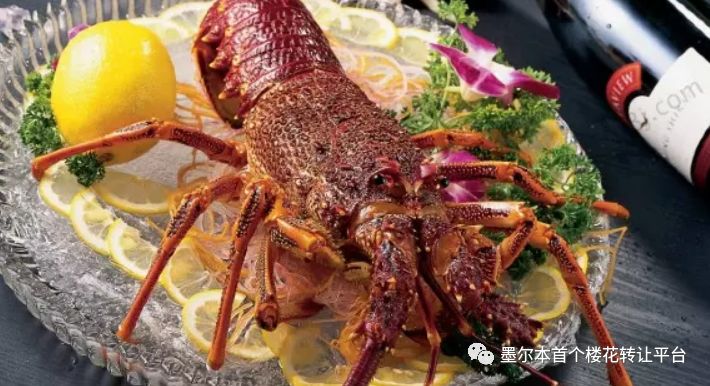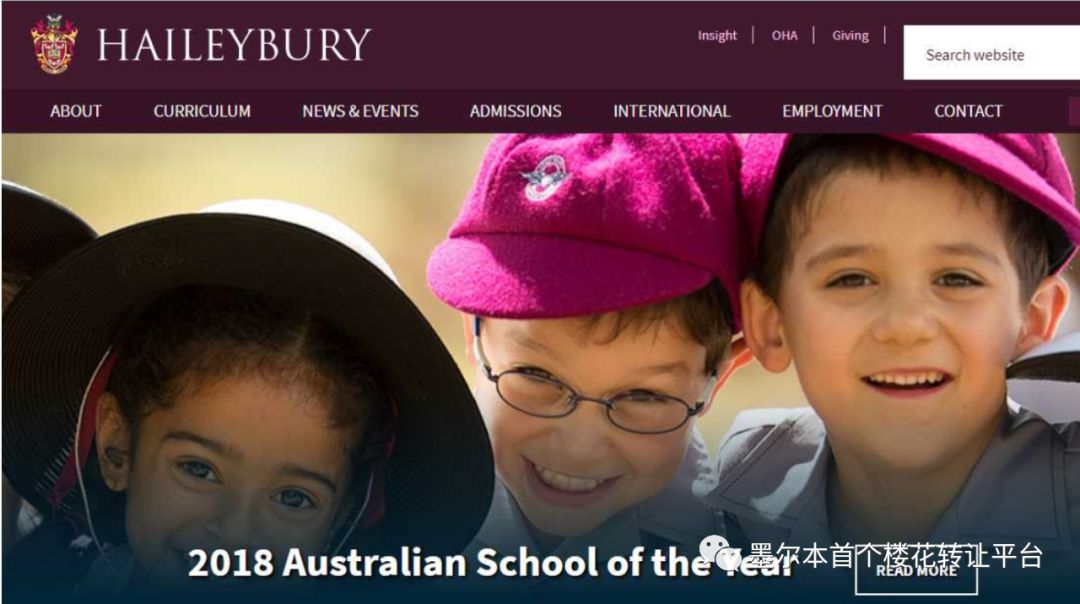 Haileybury was awarded the 2018 Australian Education Award, was named Australia's annual school, and was awarded the title of Private Primary School of the Year. The 2018 Victorian mixed school is ranked first, and the Victorian mixed school is second.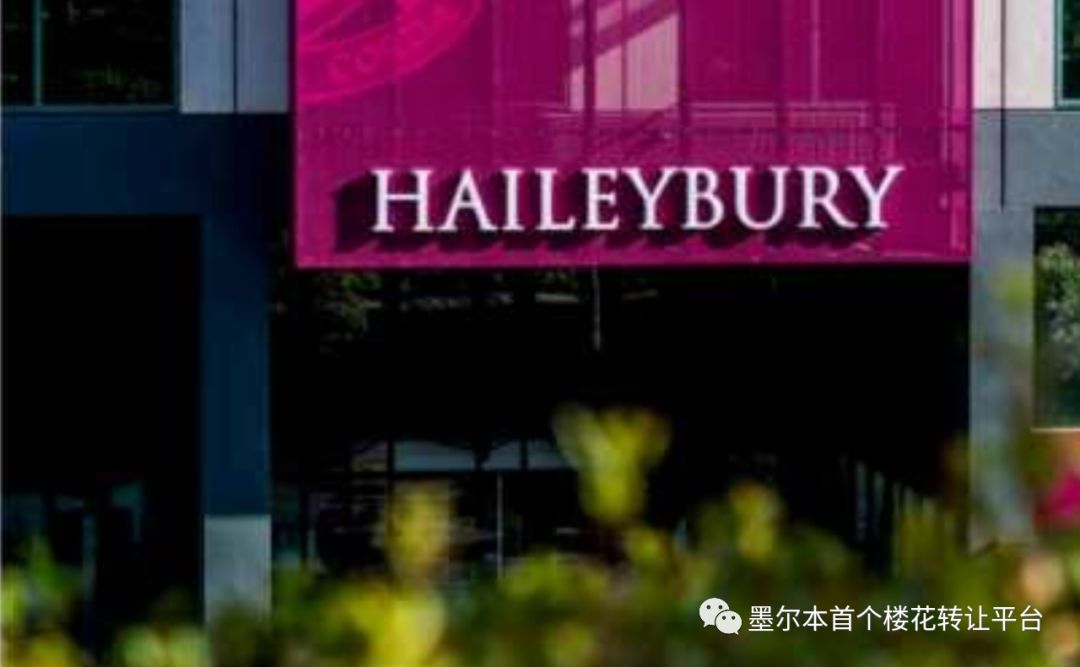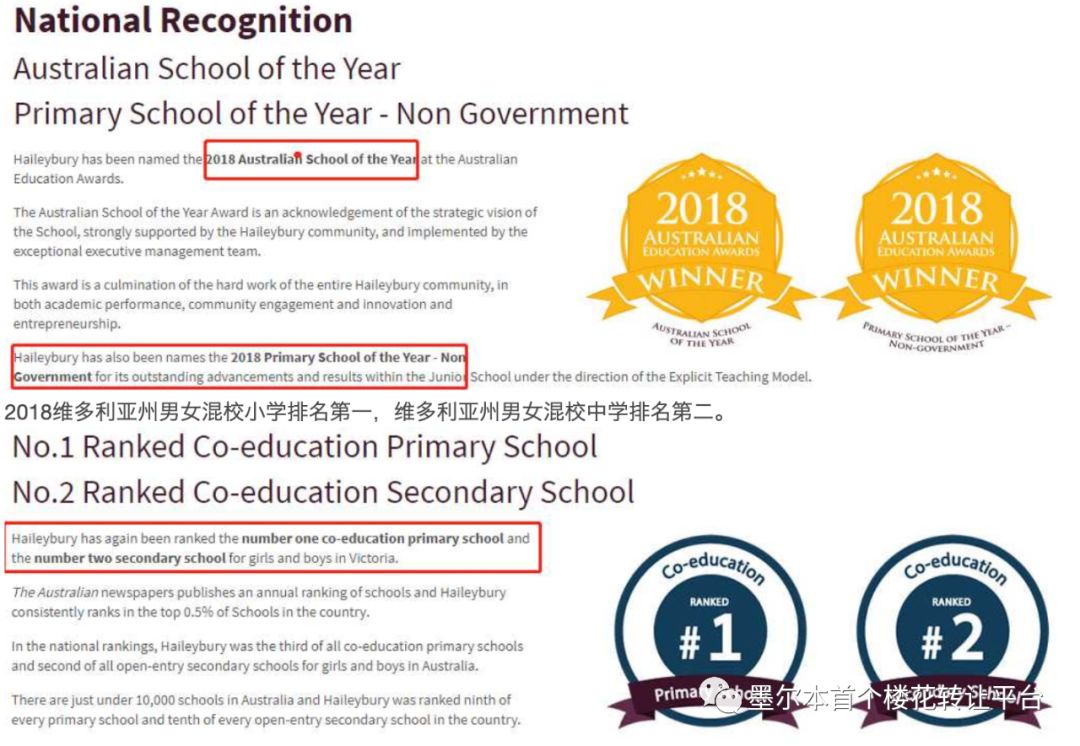 • RMIT University, 1.7km • Australia's top university, Melbourne University, 1.6km
• The famous public high school The University High Schoo l (98 points) school district, 2.6km developed traffic, enjoy a green and healthy life
• CBD- 250m • Free tram stop – 200m
• Flagstaff Railway Station – 600 m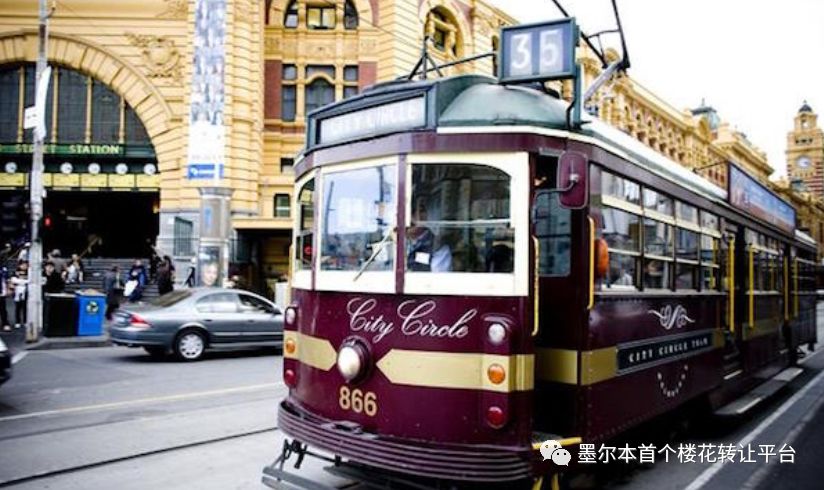 • Melbourne's largest transportation hub, Southern Cross, Intercity Railway Station – 750 m
• Airport bus stop – 750 m
• Flagstaff Garden Park – 250 m
• Docklands Harbour Sightseeing Belt — 700 yards
Convenient life
• Large supermarket Coles – 500 m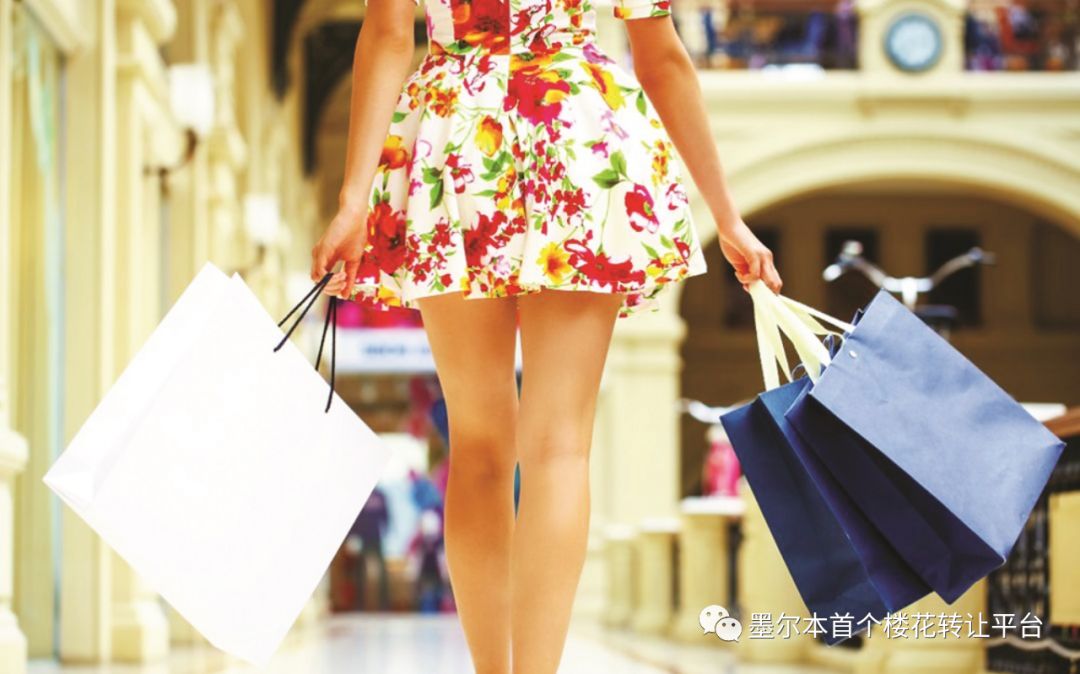 • Luxury Street Collins Street – 750 m

• Queen Victoria Market – 900 m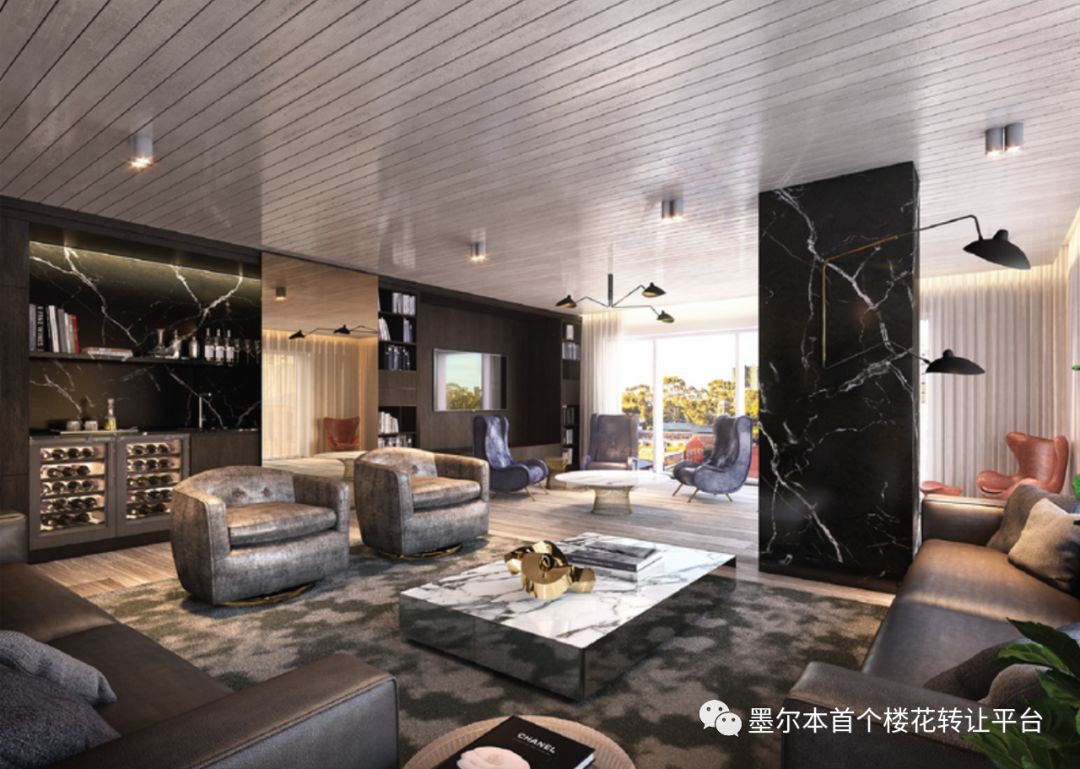 Luxury interior, kitchen utensils is the German national first brand Miele high-end kitchen appliances. Full-floor sound-insulated double-layer high-strength floor-to-ceiling glass, kitchen countertops are high-thickness, high-density stone countertops.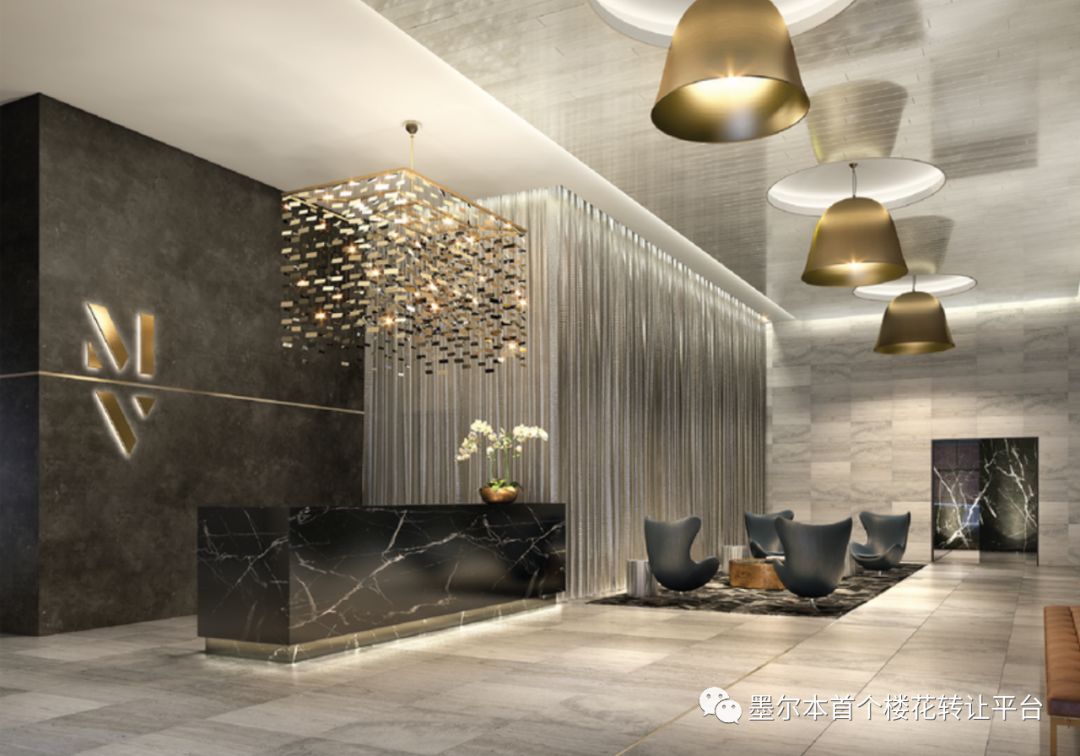 Customized concealed air conditioner, central air conditioning air outlet, evenly adjust indoor temperature and humidity. Solid wood floors in the living room, thick carpet in the bedroom.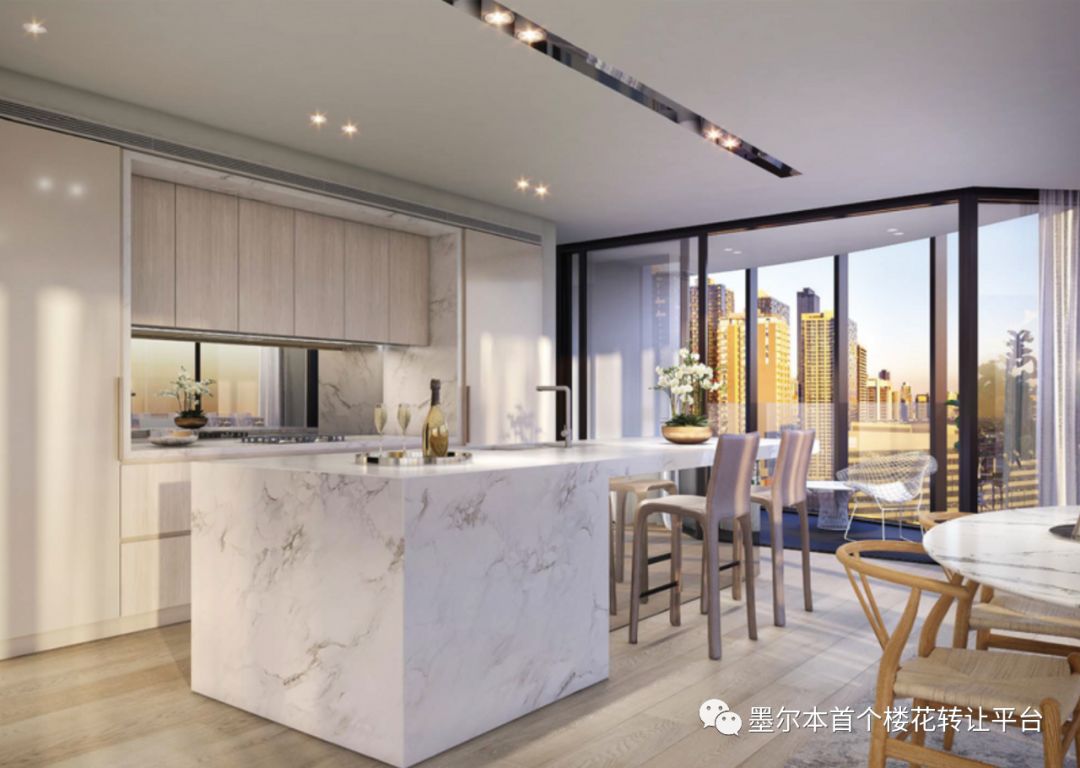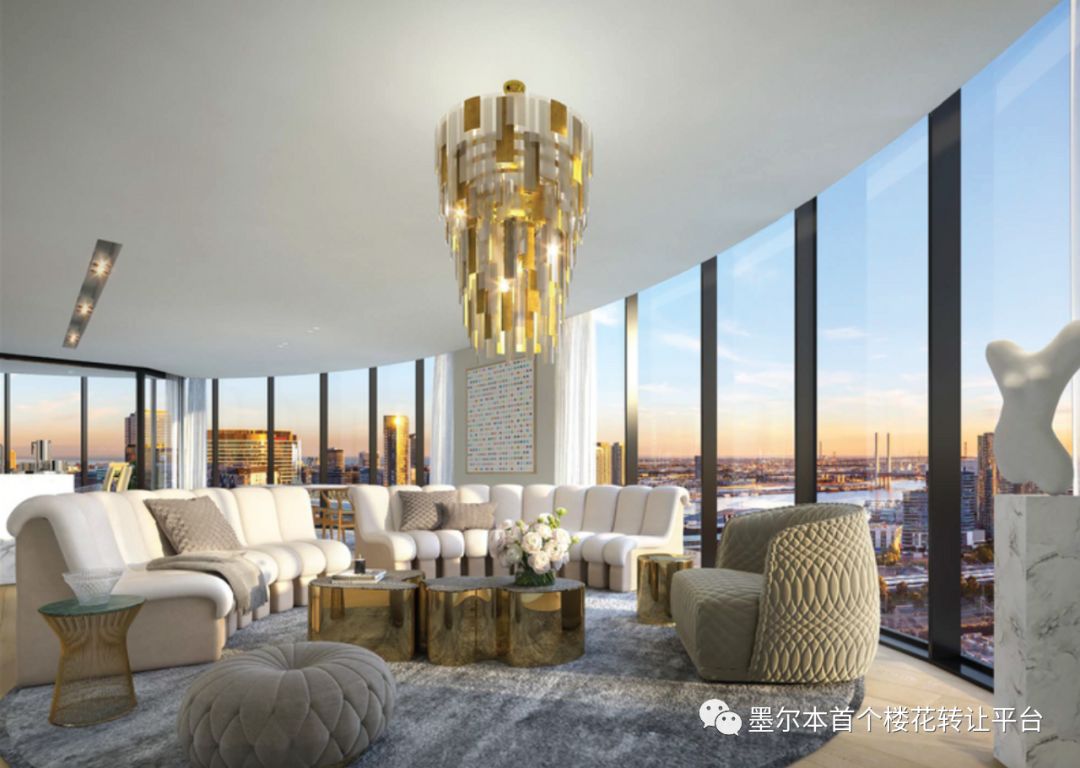 Five-star quality, perfect package, equipped with library, business center, indoor pool, gym, home theater, wine kiln and sky garden.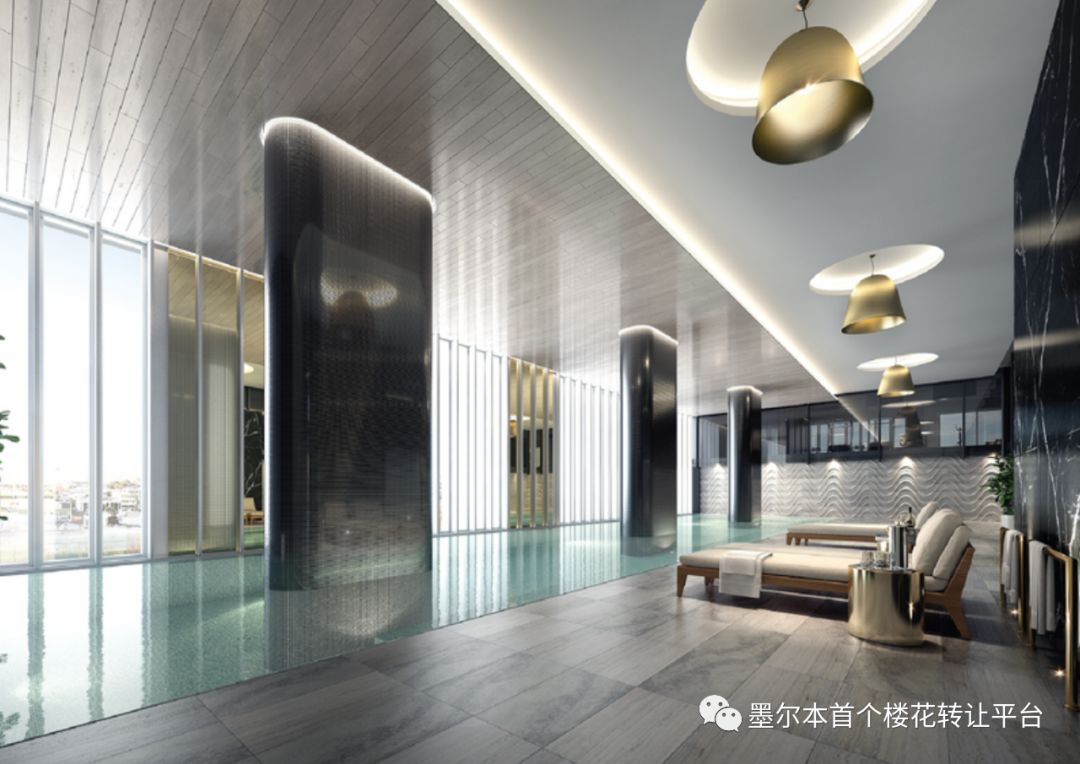 Five-star butler service, all day long and intimate. Rent a community public car, bicycle trip, book restaurants, conference rooms, yoga classes, taxis and car service. Send and receive parcels, express delivery, cleaning and other life services, property management invites Melbourne five-star housekeeper.
Uncompleted information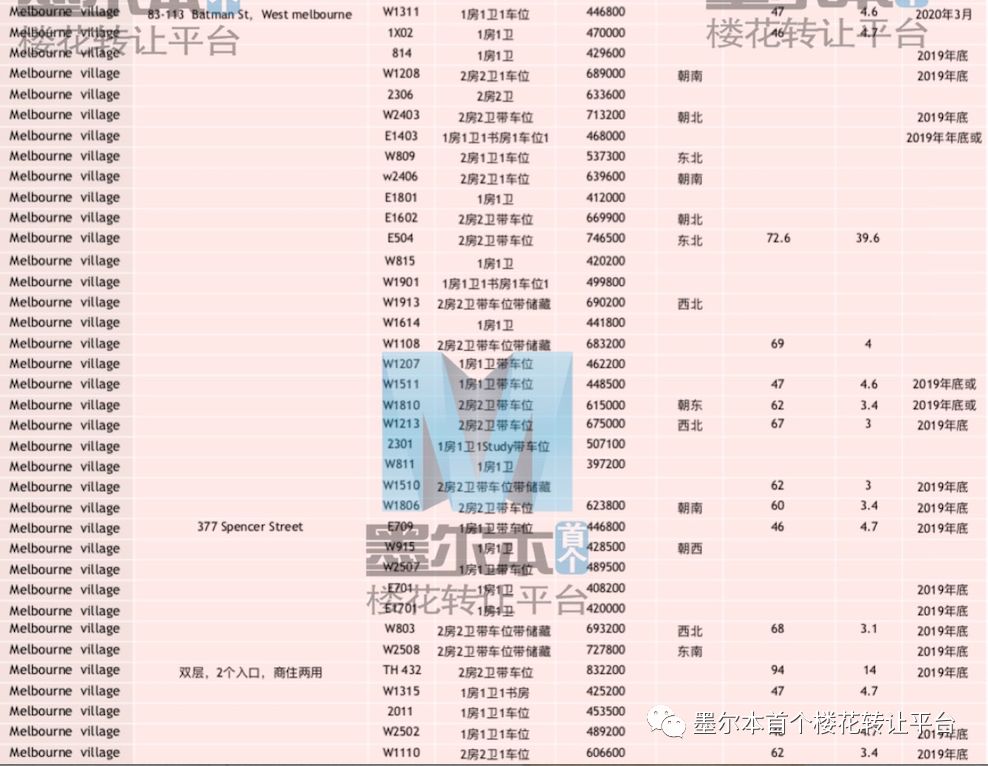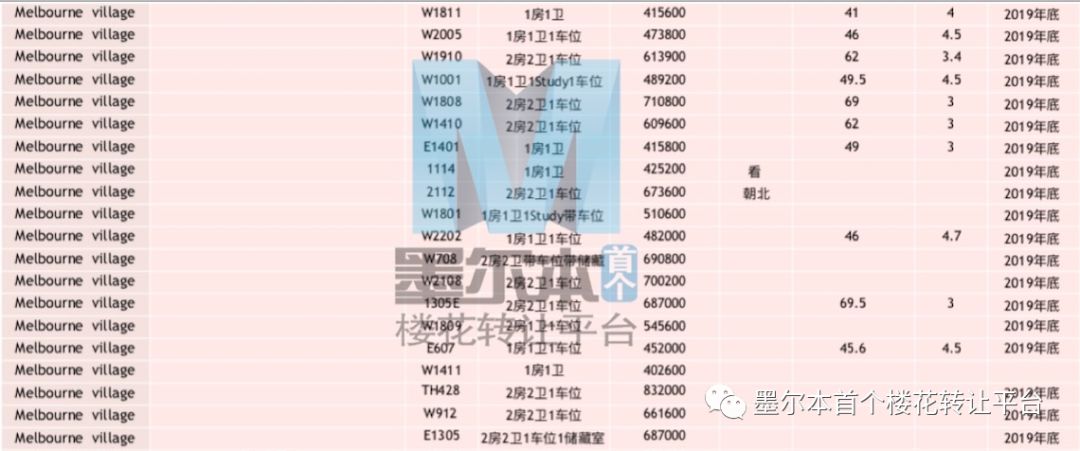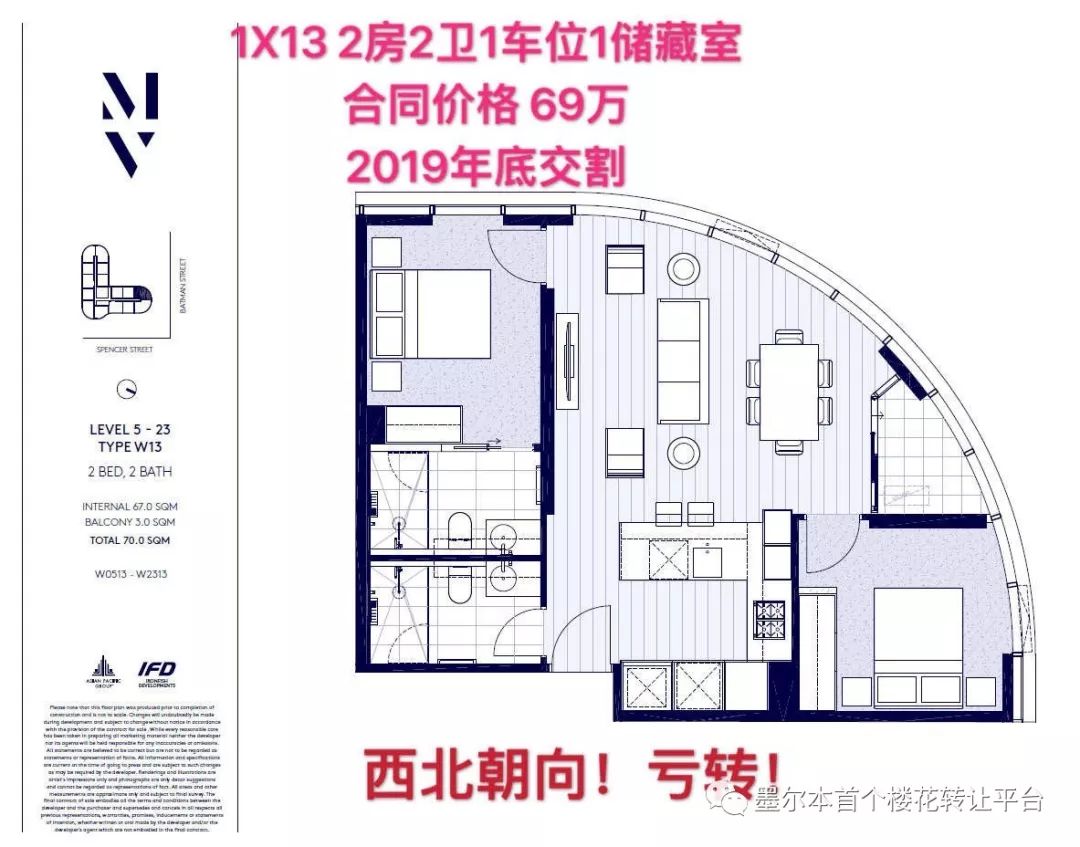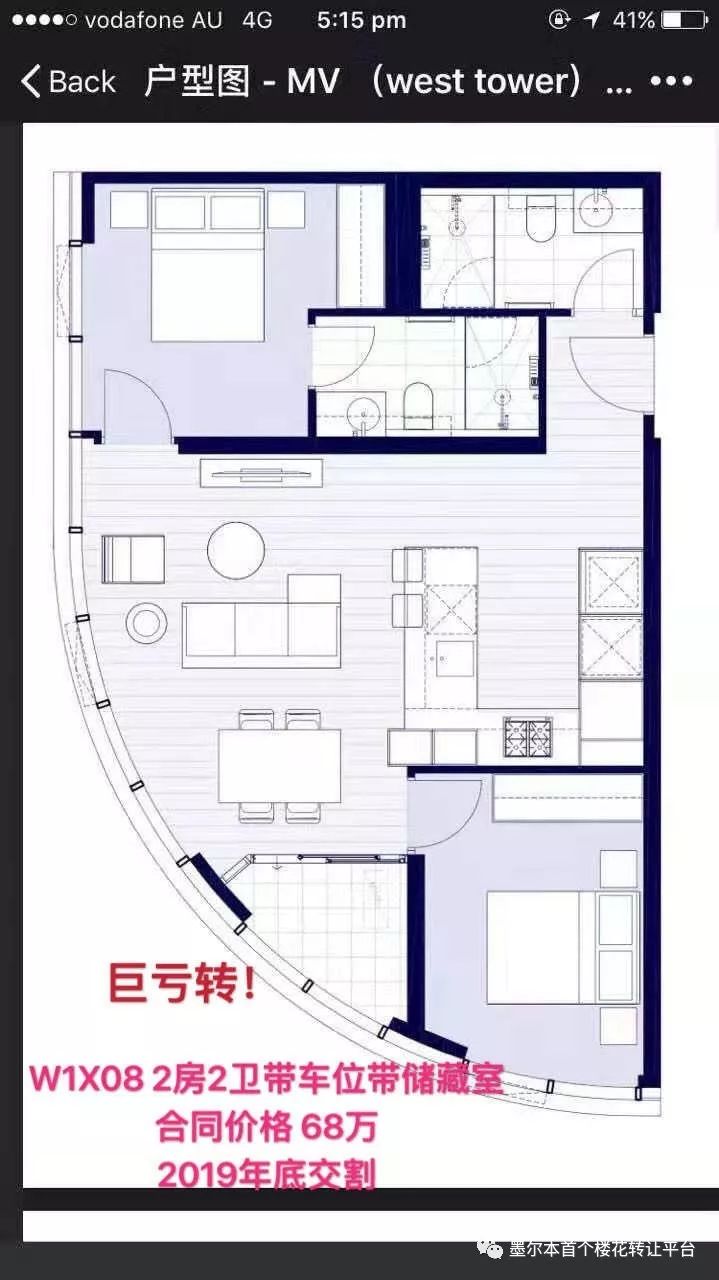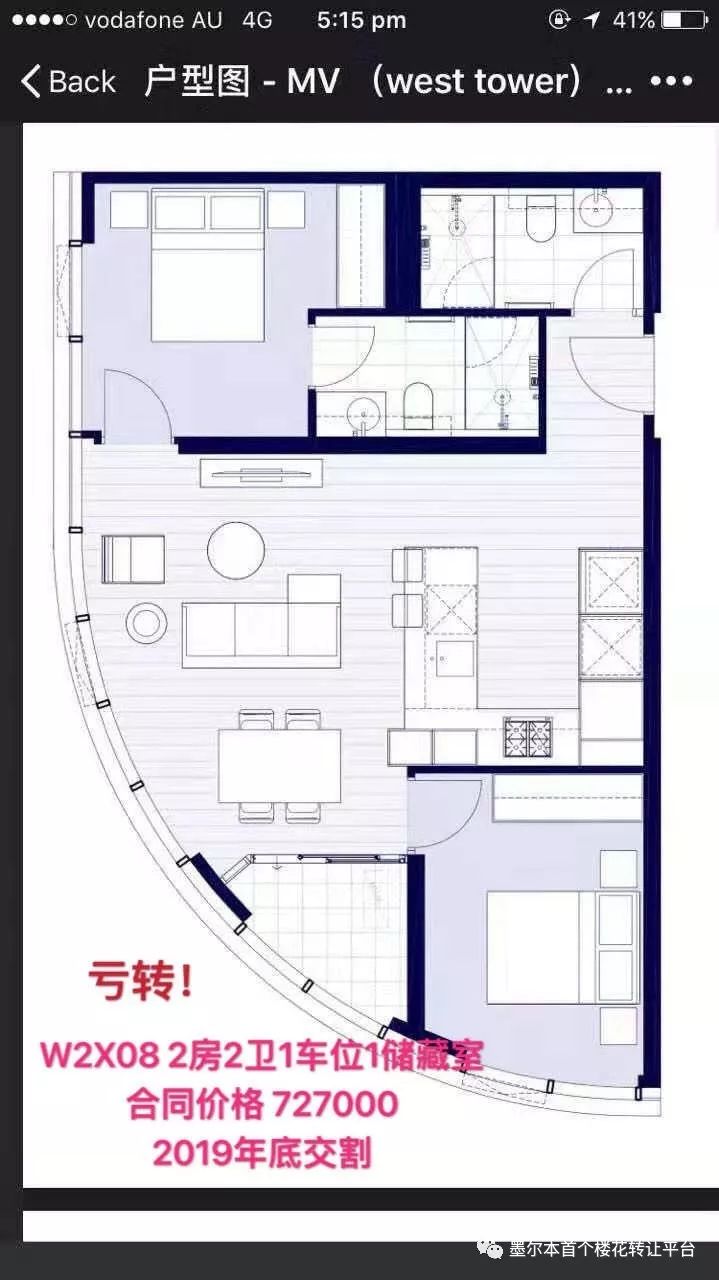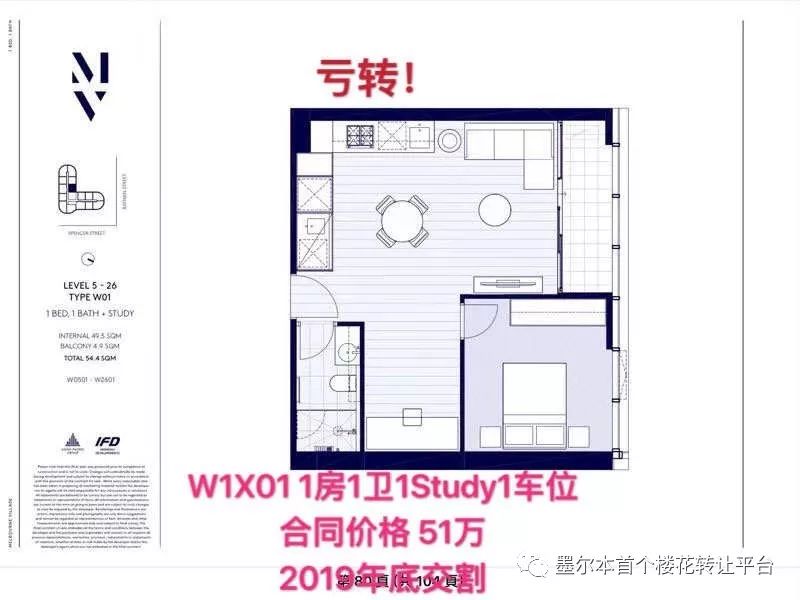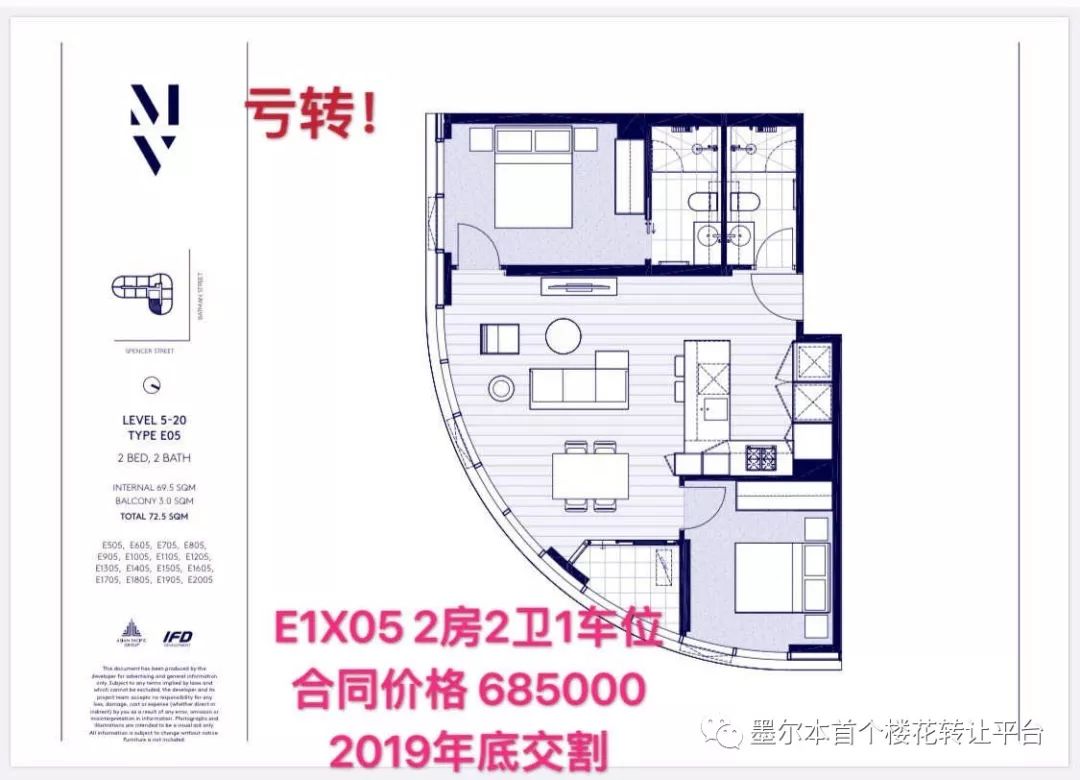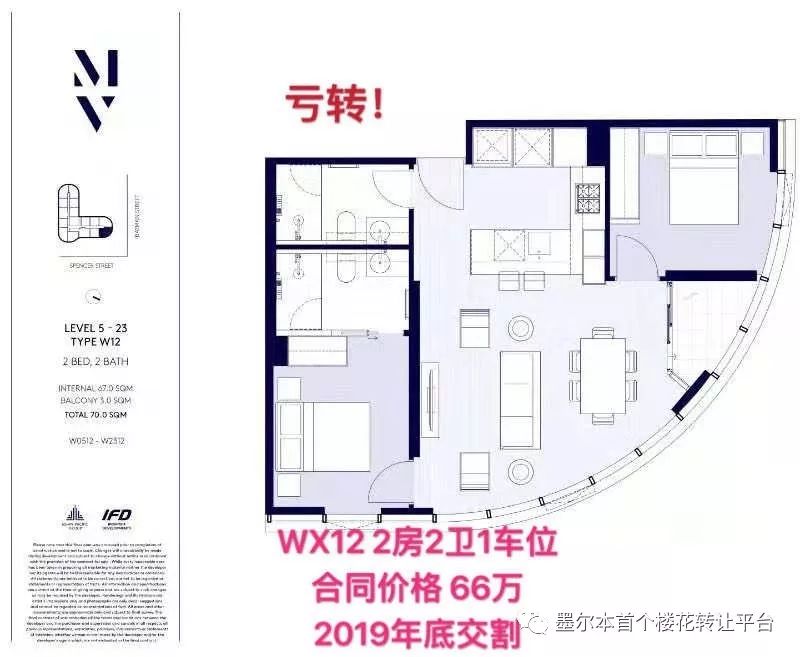 Latest apartment building list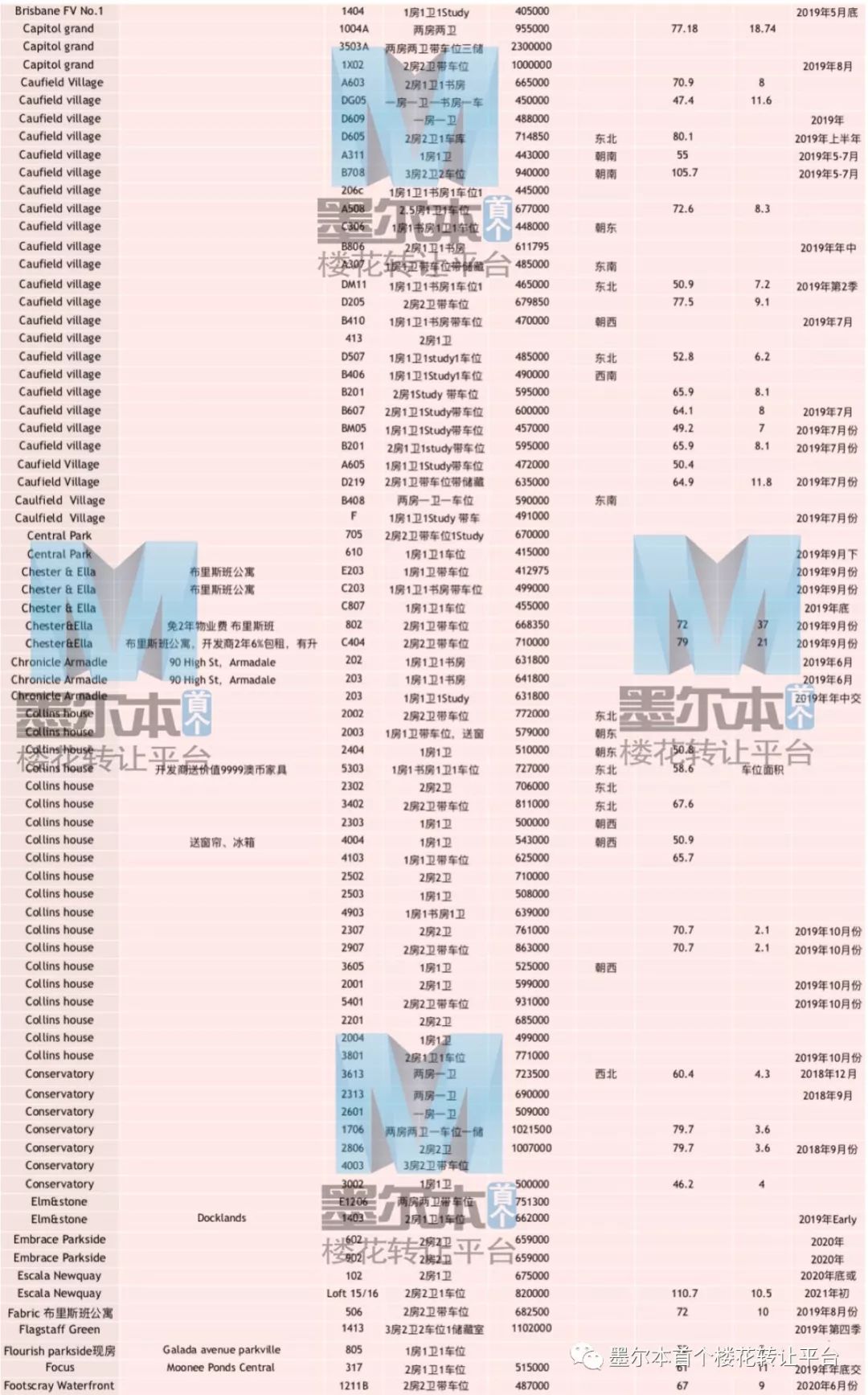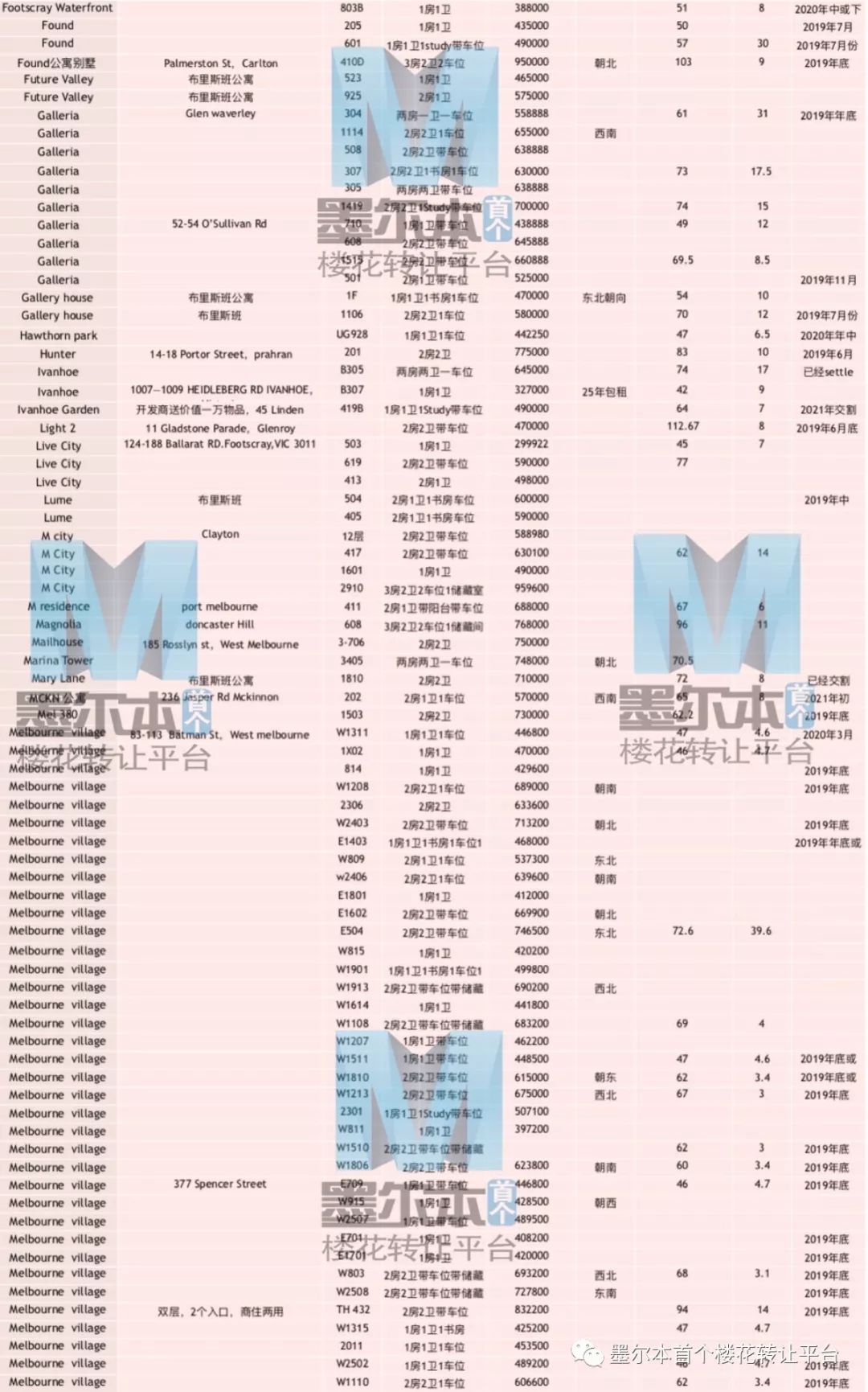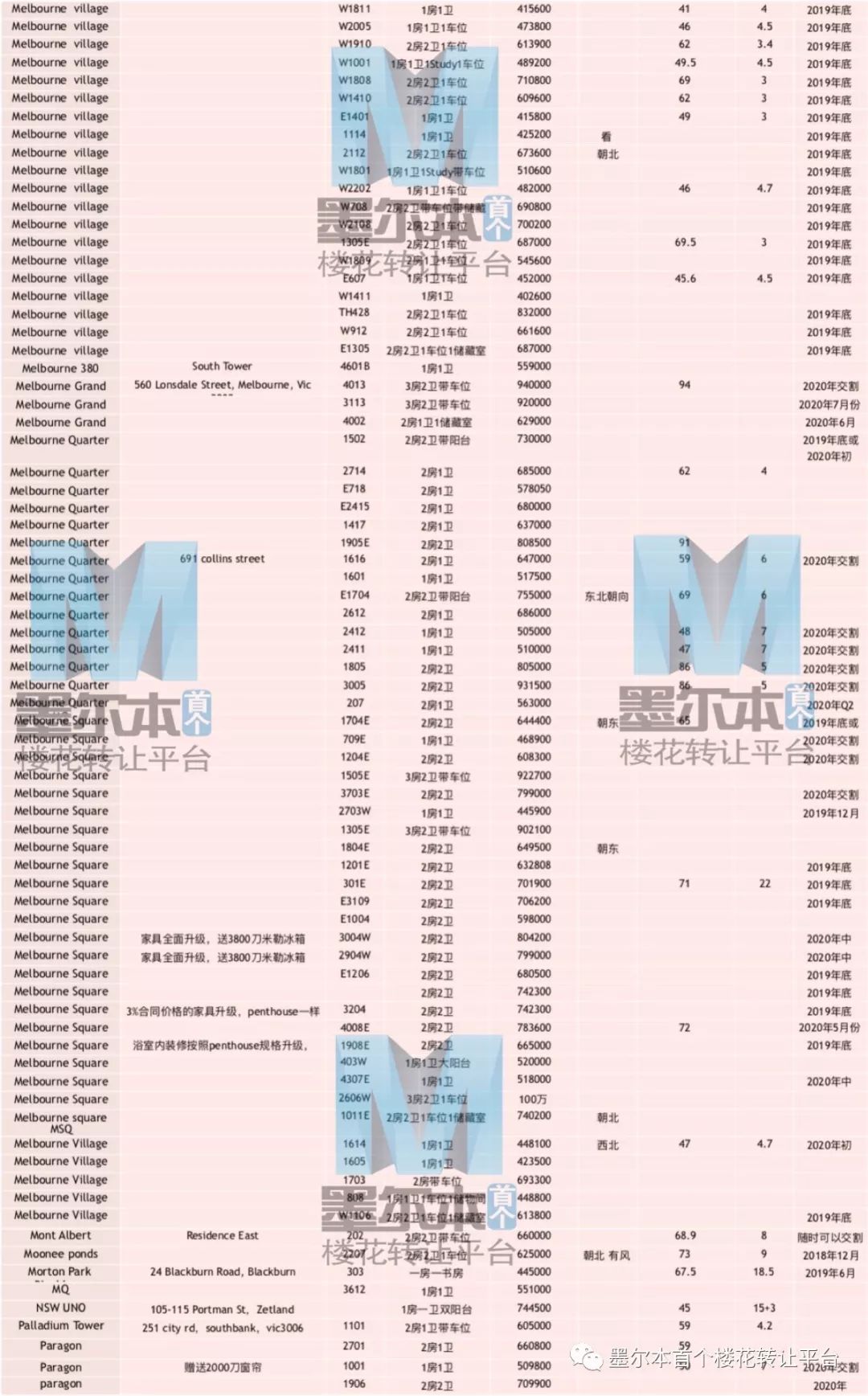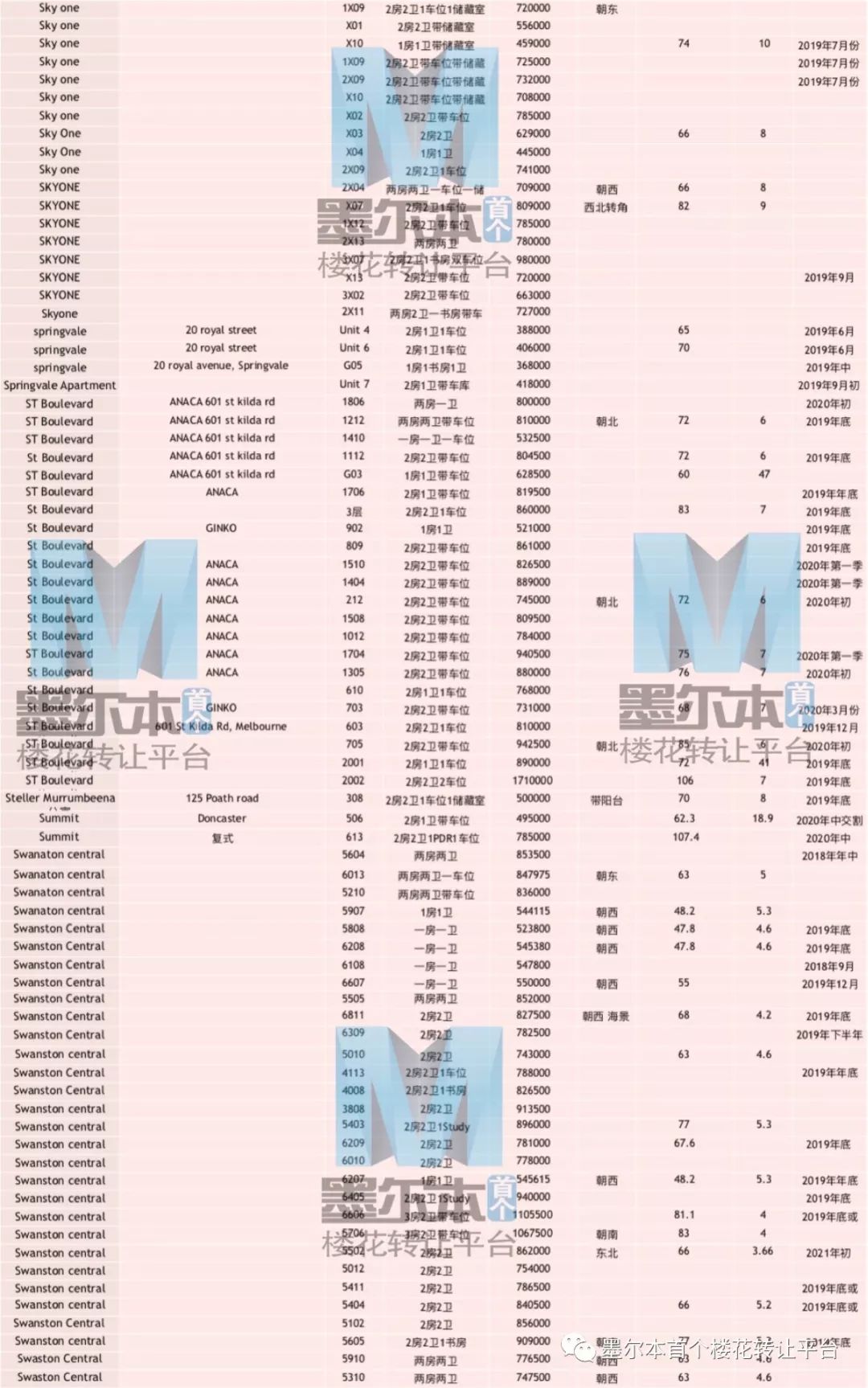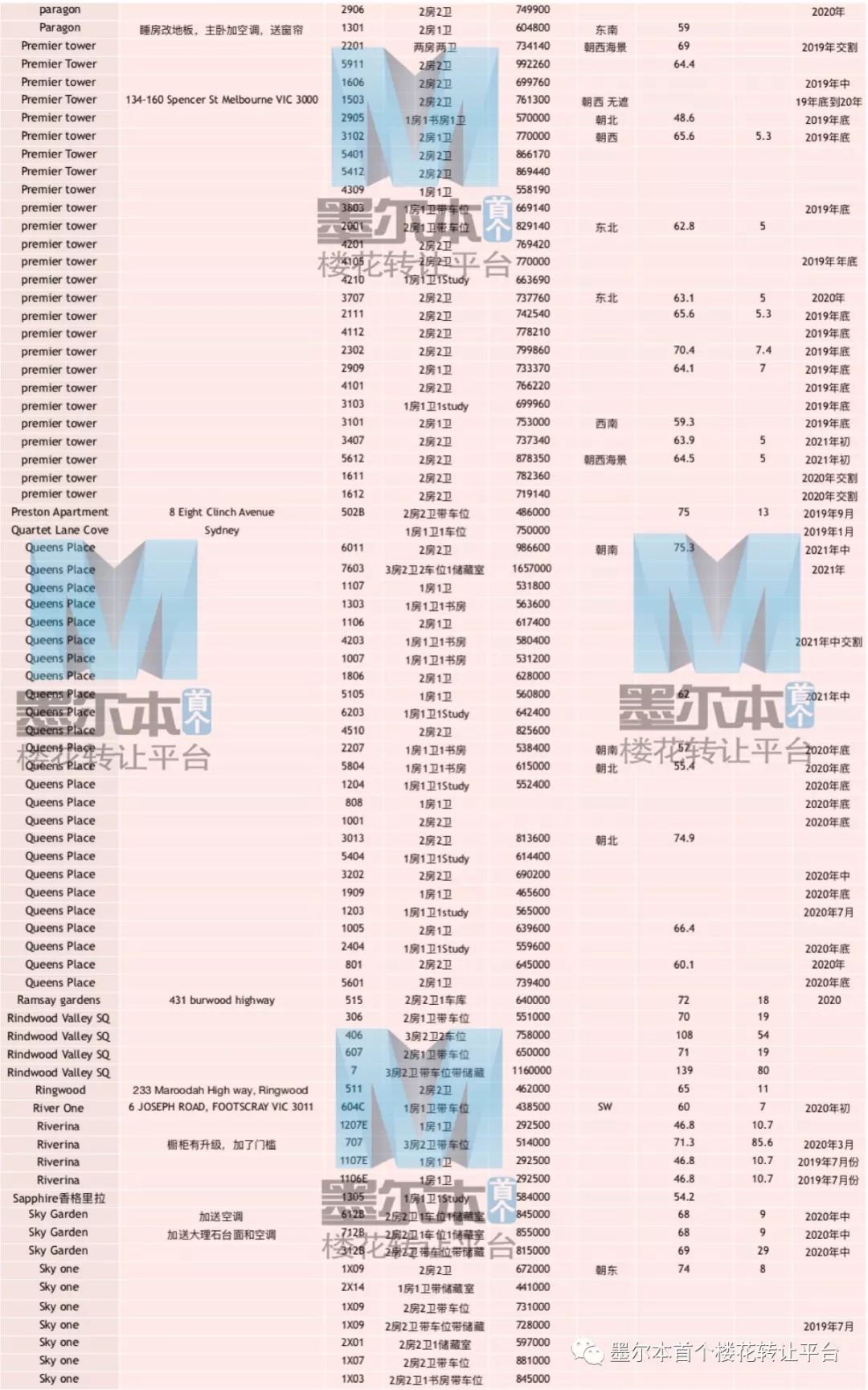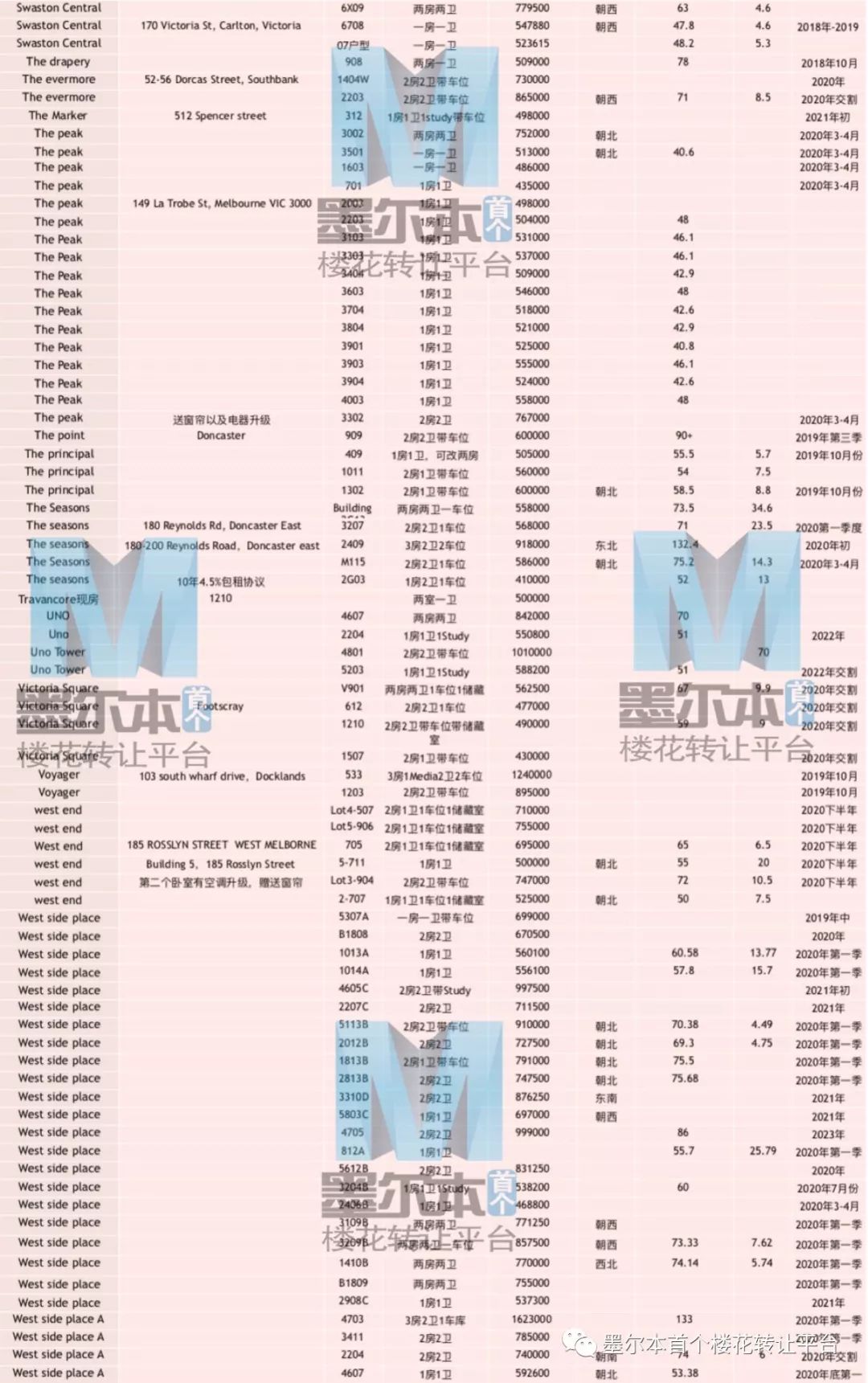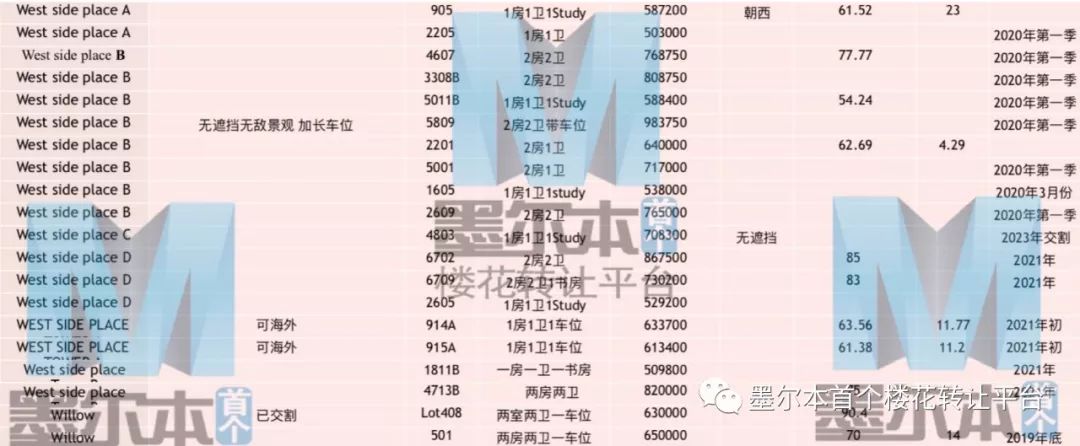 Latest Villa & Land House Listing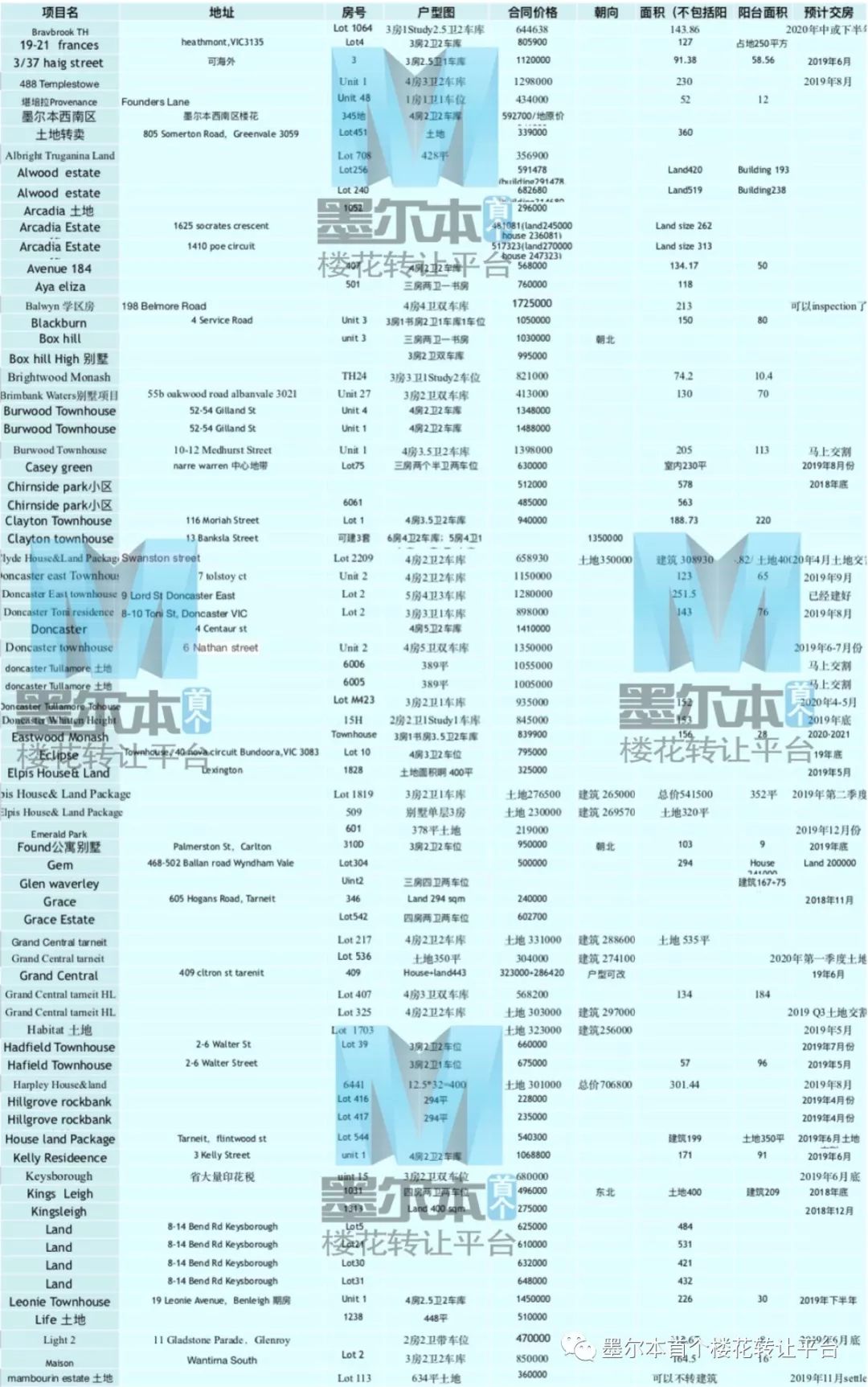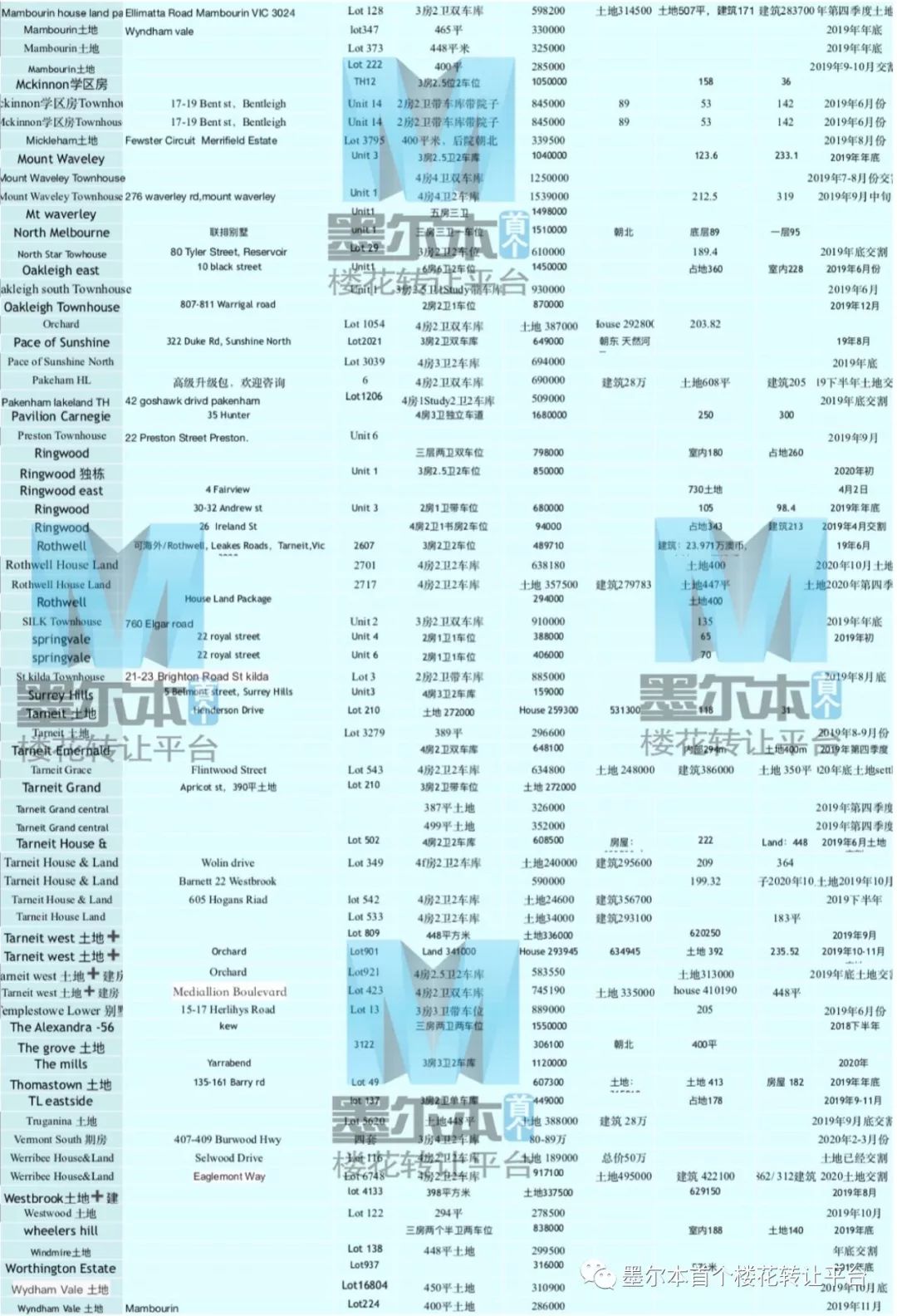 Platform introduction
Melbourne's first large-scale uncompleted flats transfer platform, under the umbrella of Zunbo Real Estate Investment Group, was established in early 2014 and has helped thousands of customers to successfully transfer uncompleted flats. As the first most formal, authoritative and most comprehensive floor flower transfer platform in Melbourne, we are committed to providing our customers with the most professional, caring and quality one-stop service, and promise no cost before the successful transfer of the building. Our uncompleted flats business includes not only boutique apartments and luxury apartments in the city centre and other popular areas, but also high quality villa projects. Therefore, we have enough confidence to meet the different needs of different customers for the property. Since its inception, the platform has been recognized by countless customers and has established long-term relationships with a large number of Melbourne real estate elites. If you have any questions about the transfer of residential properties in Melbourne, please feel free to email us at Nomination@pr-igroup.com.
If you don't want to settle your house, or want to transfer your building, please contact us, our professional team will handle the building transfer business for you.
For details, please contact our transfer floor department or WeChat customer service.
Tel: 0451381977 Ms. Zhang
WeChat: Nomination_1st
You can scan the QR code below:
Melbourne's first floor flower transfer platform No. 1 customer service: