Project Name: Preston Apartment

Project address: 8 clinch Avenue

Area: Preston

Project Type: North Bright Apartment

Delivery time: September 2019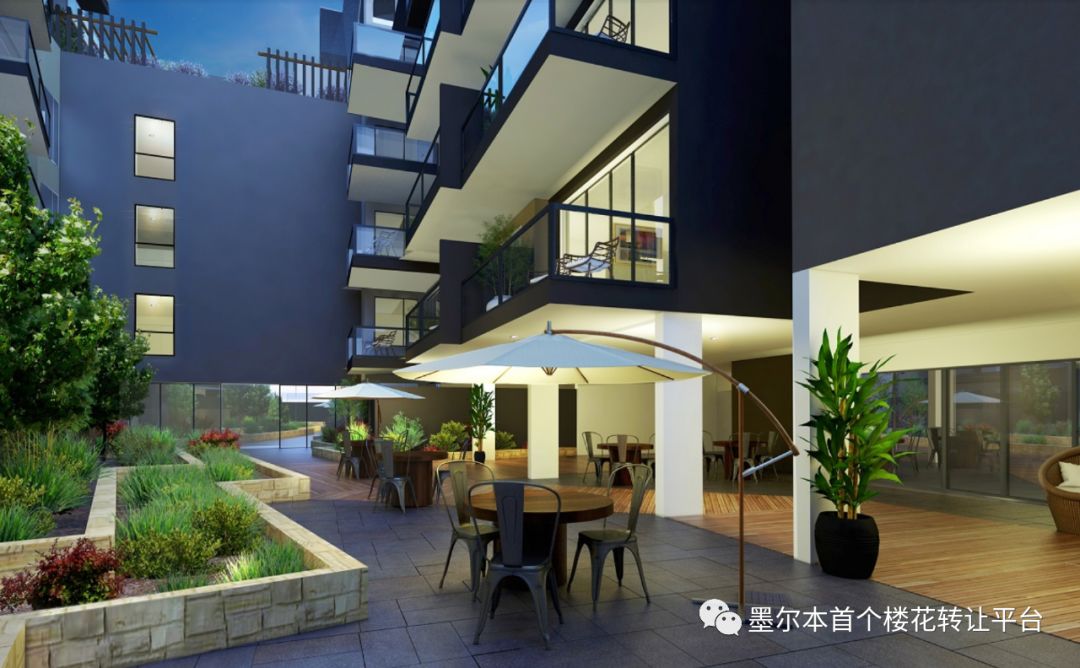 This exquisite mid-rise creates a true sense of community.
The façade of the building is divided into two floors, five and eight respectively, with a total of 134 apartments, rich in texture and rich tones. The exterior is available in a variety of palettes in white, brown and dark grey tones, and the exterior incorporates a variety of visual features.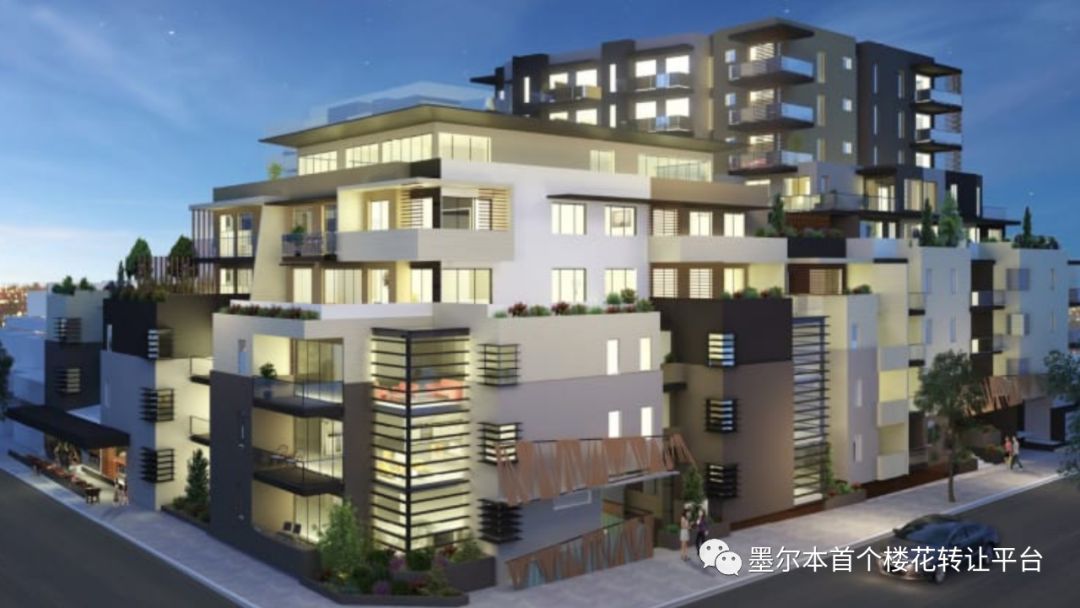 The project community has its own café and gym, as well as two separate roof terraces where you can enjoy beautiful views. Residents can also enjoy the sun-drenched spacious square and enjoy the private seating corner in the lush garden.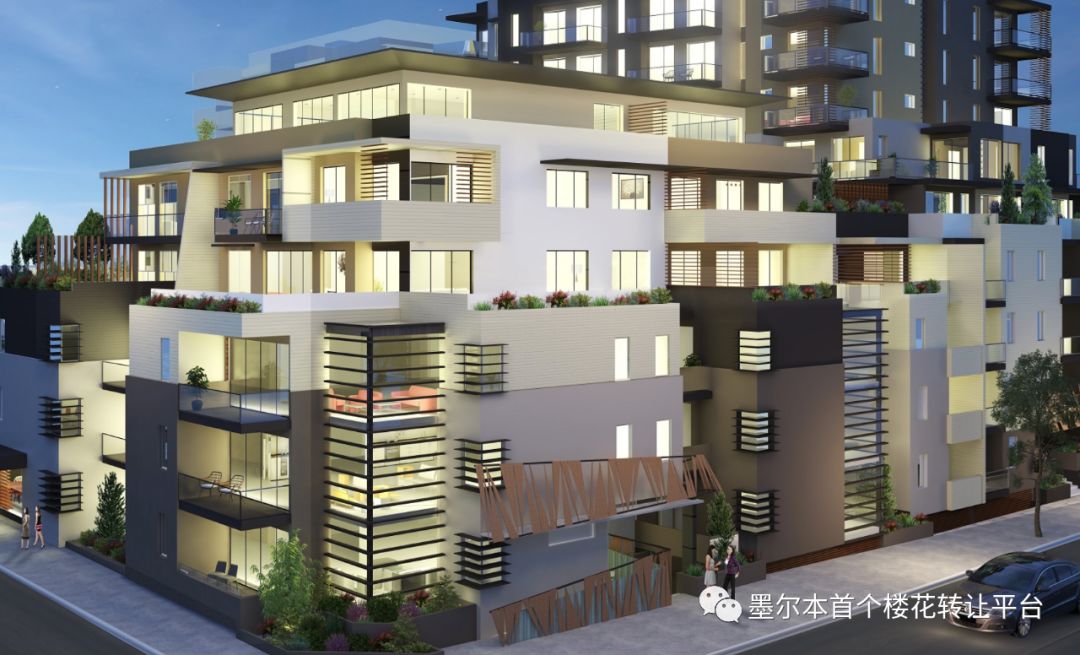 The apartment is conveniently located on 8 Clinch Avenue in Preston.
The building in which the apartment is located has been carefully designed to create a harmonious community atmosphere for the residents, with oversized 3 communal garden terraces, gym and café.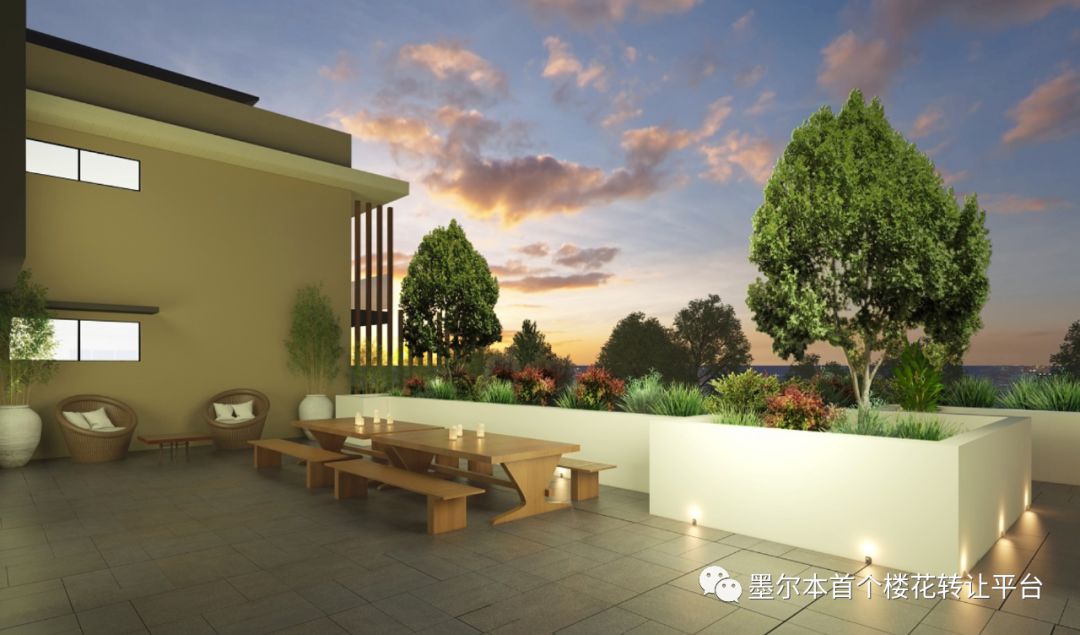 The apartment has an open layout and is spacious and sleek, with the following options: – wooden floor – built-in mirrored wardrobe – roller shutter – double sink – double veneer joinery – stone countertop – glass splashback – European appliances – Split type heating and cooling system – underground parking space – well-distributed storage space
The apartment will begin construction in March 2018 and is expected to be completed by mid-2019.
Interior design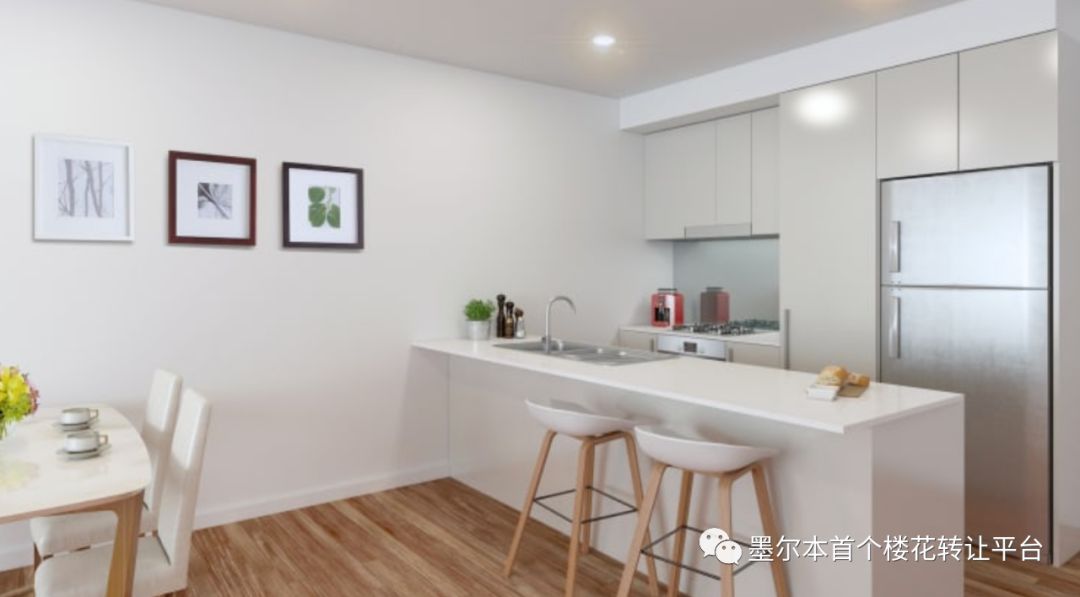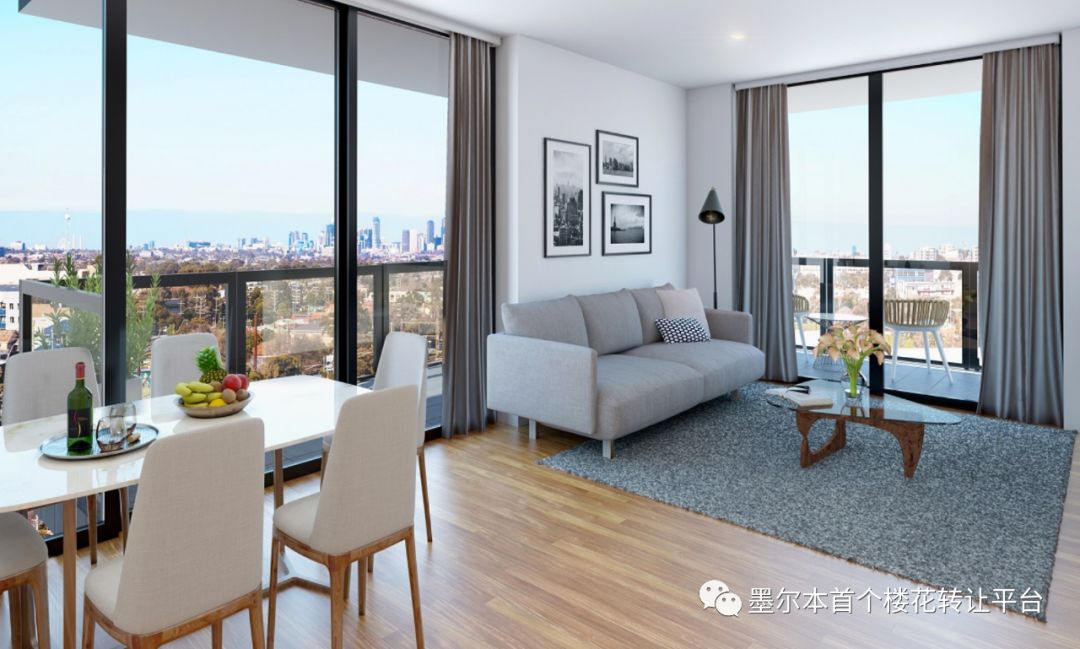 It has a spacious open layout with rolling shutters throughout the wooden floor and windows.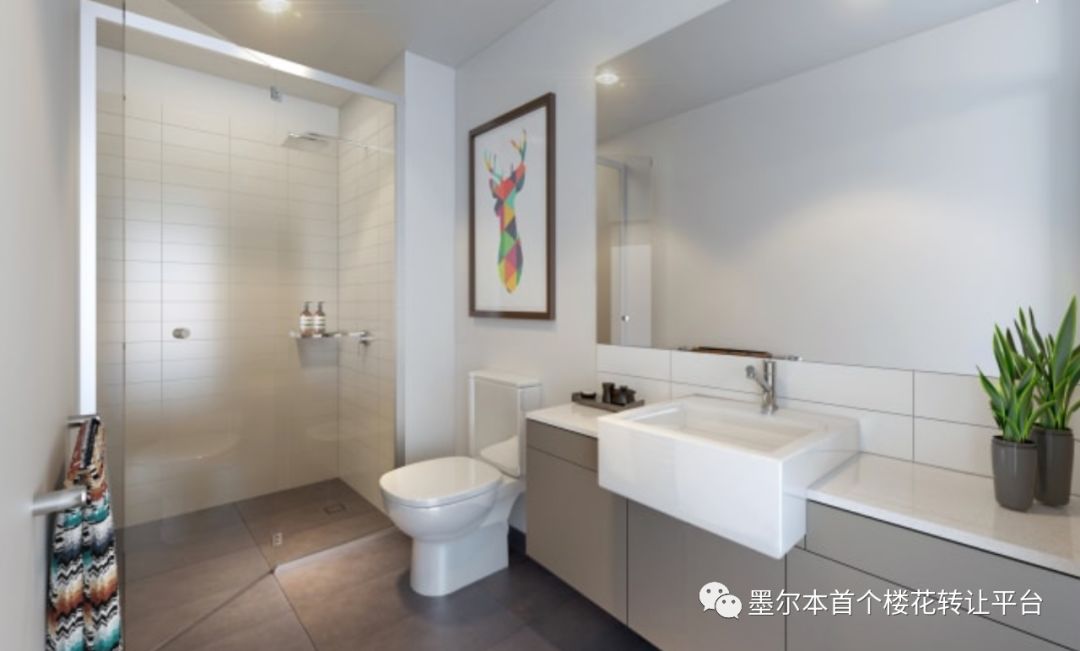 The kitchen is equipped with European appliances, double sinks, 2pac joinery, high quality stone countertops and glass splashbacks.
Cars are safe in the secure parking lot in the basement, and their belongings are protected in the allocated storage unit and can be safely inhabited.
Uncompleted information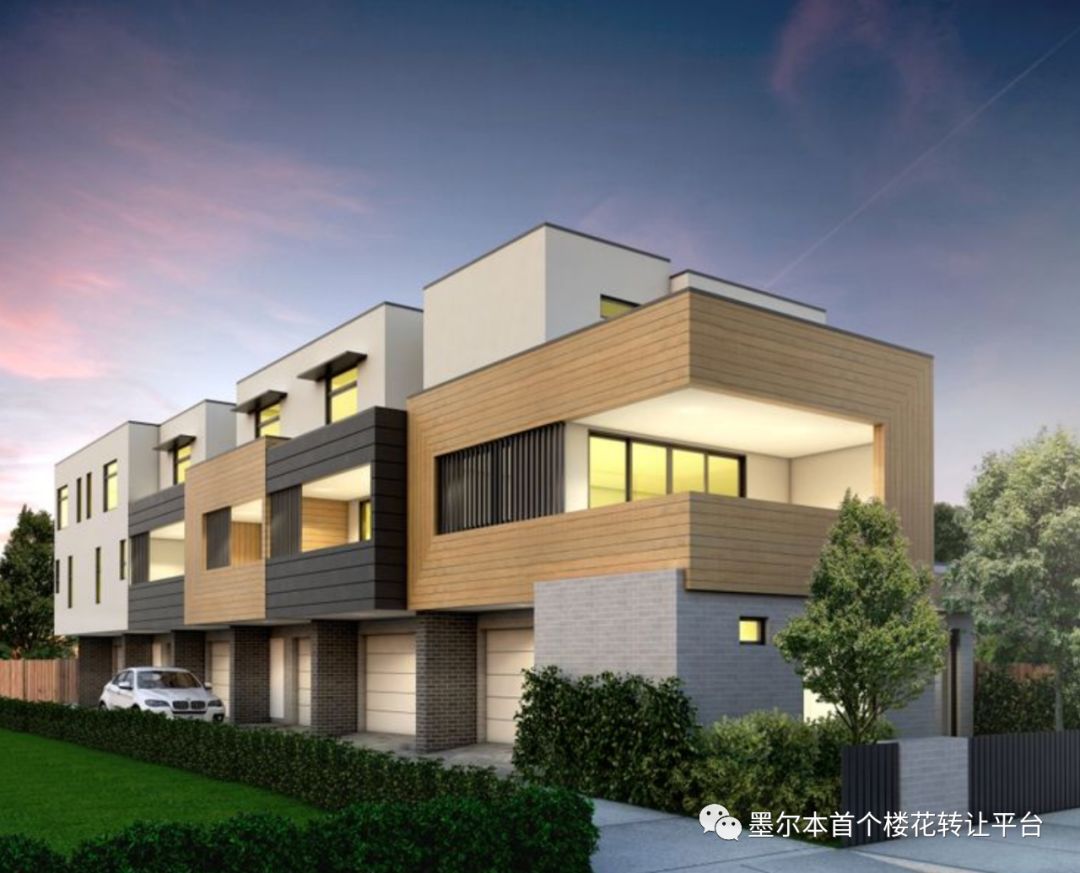 Project Name: Preston townhouse
Project address: 22 Preston street, Preston
Area: Preston
Project Type: Quality Townhouse
Delivery time: September 2019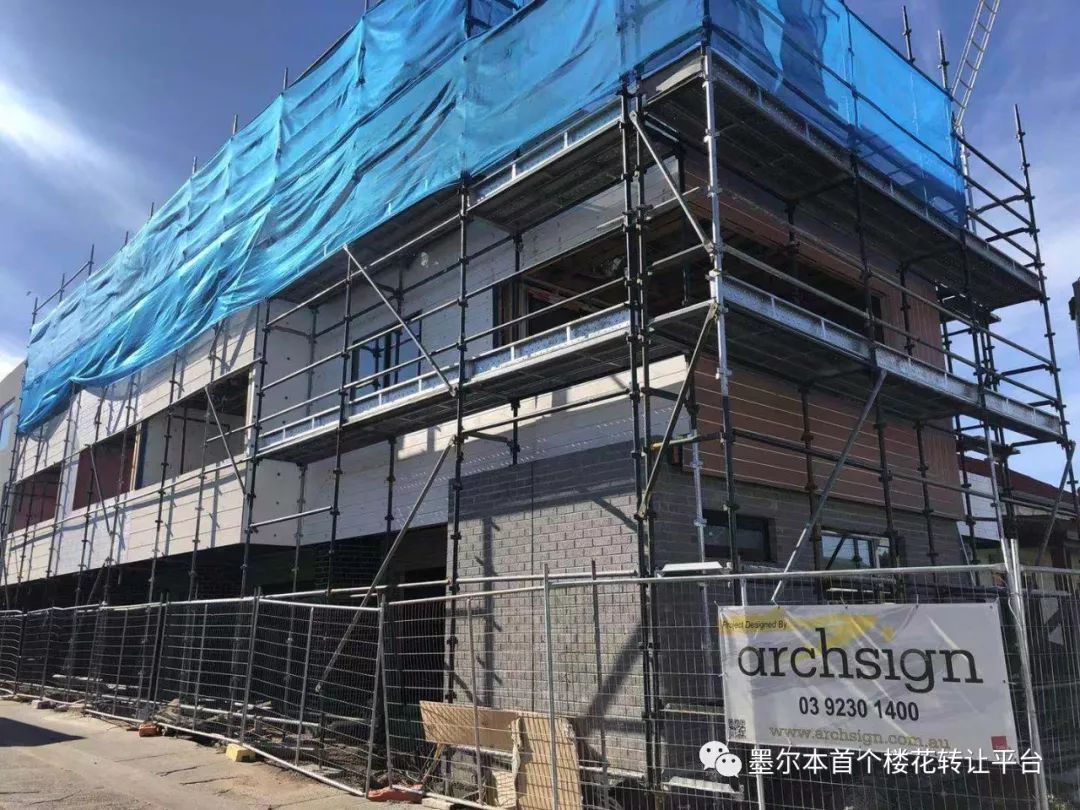 The combination of ingenious design and luxurious decor in this ingenious out-of-plan opportunity, located in the heart of Preston, will surely appeal to first time home buyers and investors. Townhouses 5 and 6 are available.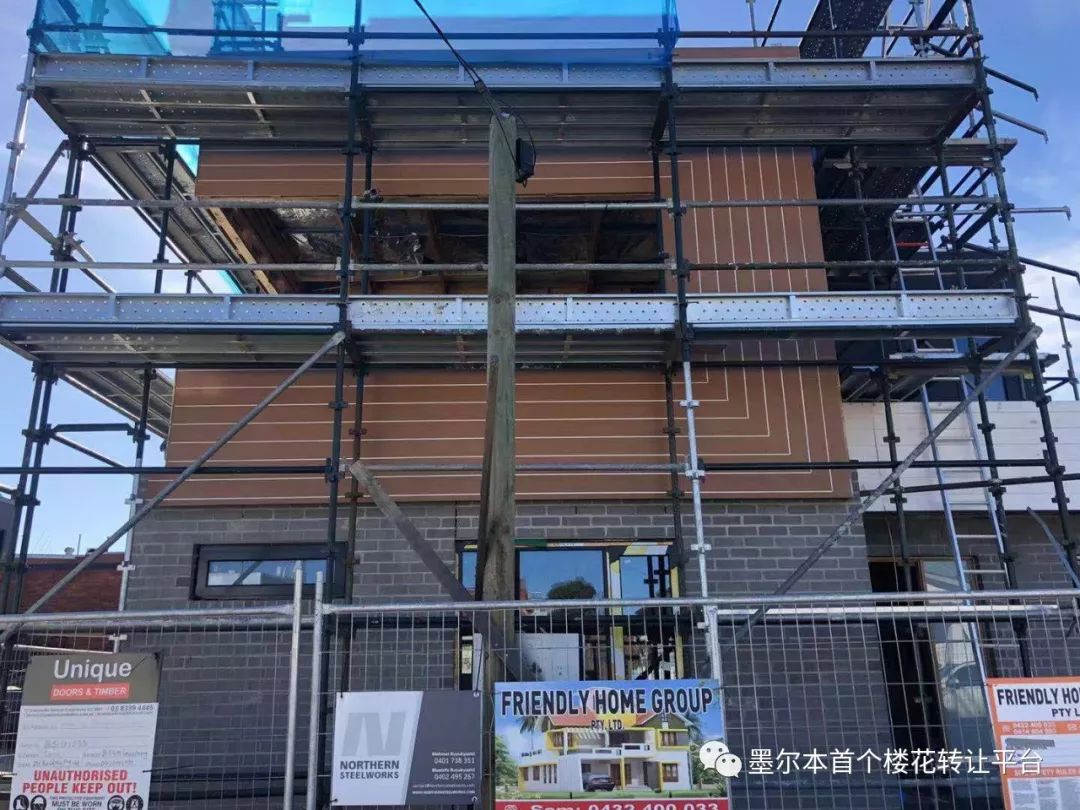 The project offers a limited number of two-bedroom townhouses, each of which has a flat layout spread over three floors, with emphasis on light, space and privacy.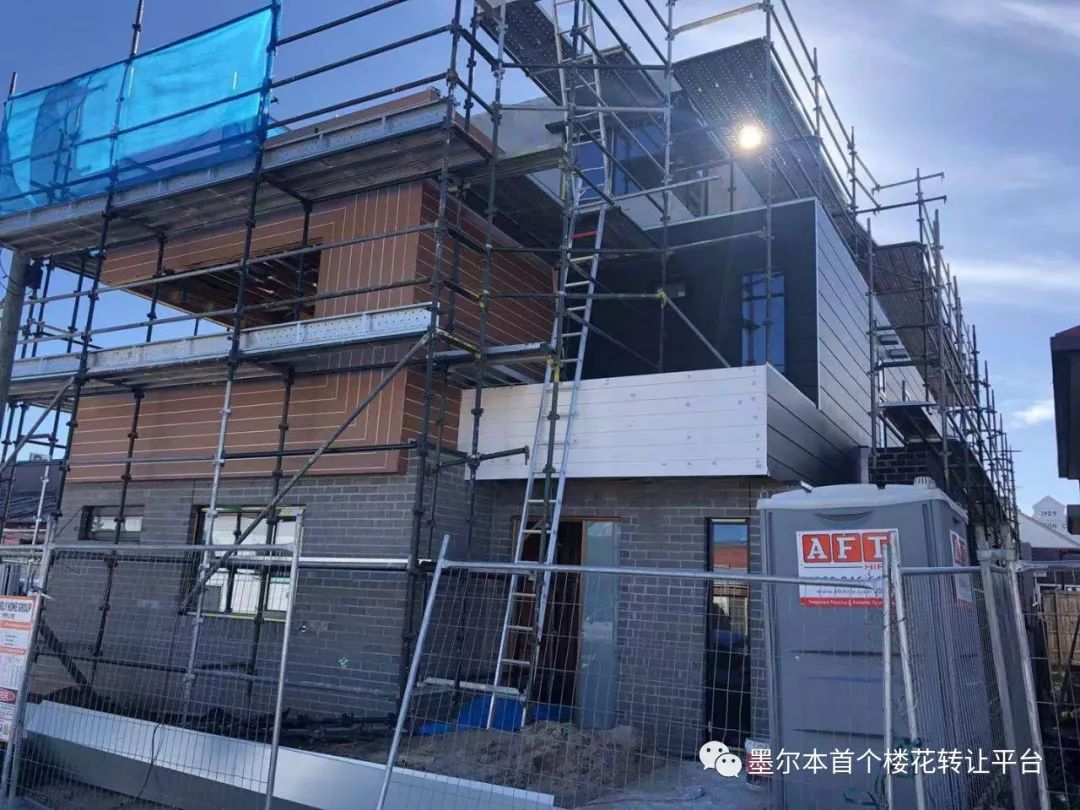 If you are tempted to leave the city oasis, then you can enjoy a variety of choices, as the famous cafes and High St shops are almost at your doorstep, as well as Preston Market, bus service and Preston trains. Station, which allows you to easily enter the CBD for commuting. There is no other way than to move in, you will have plenty of time to explore!
Interior design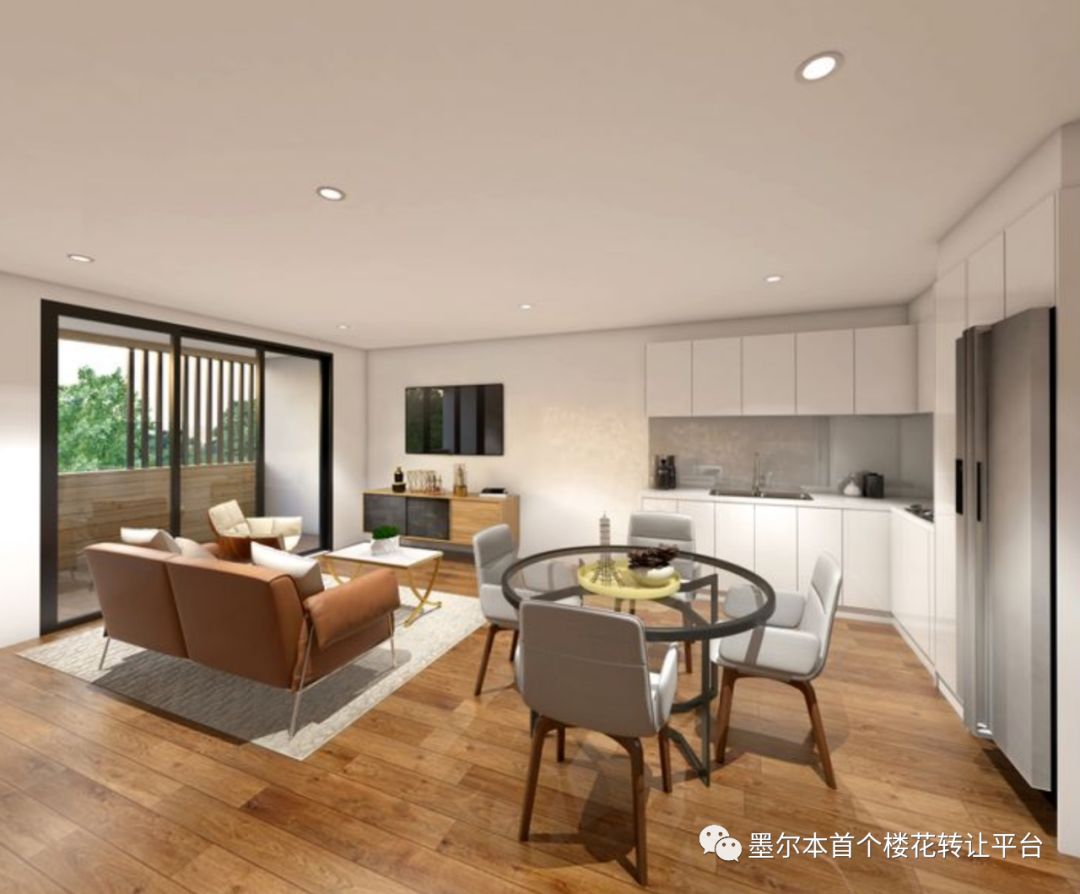 The wood trim contrasts with the sharp lines inside and out, creating a completely modern design.
The sun-opened open plan living area (including the stylish kitchen with stone countertops and stainless steel appliances) leads directly to a huge balcony area – perfect for entertaining.
Floor plan preview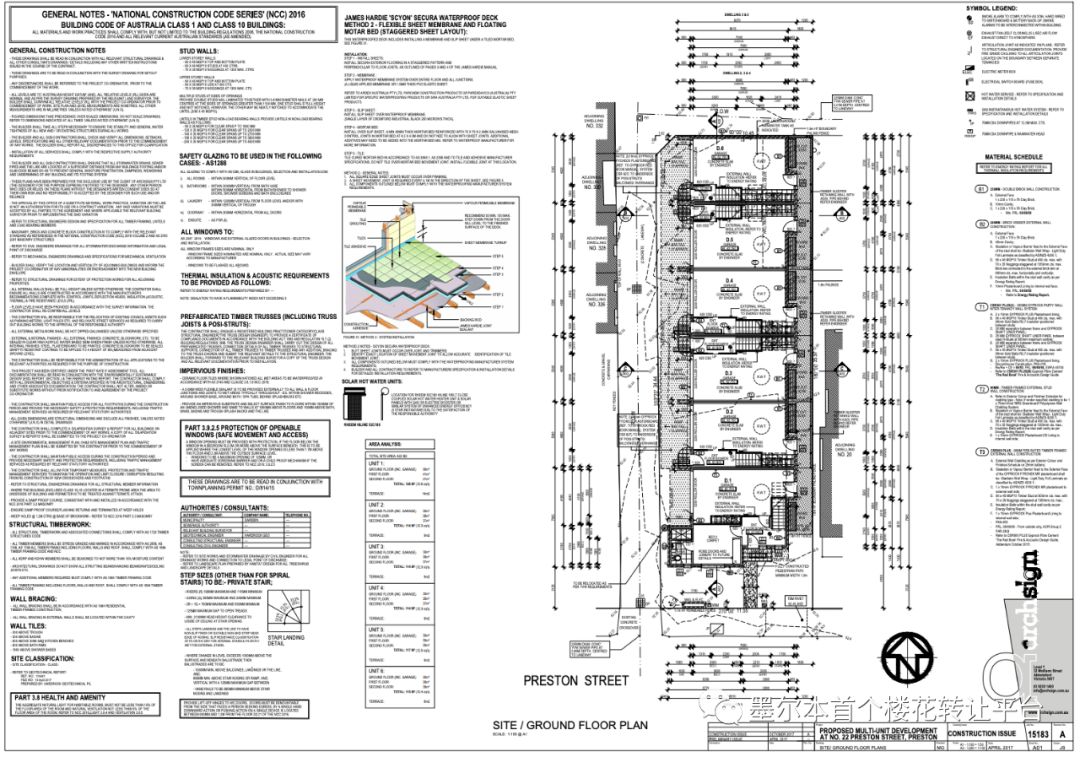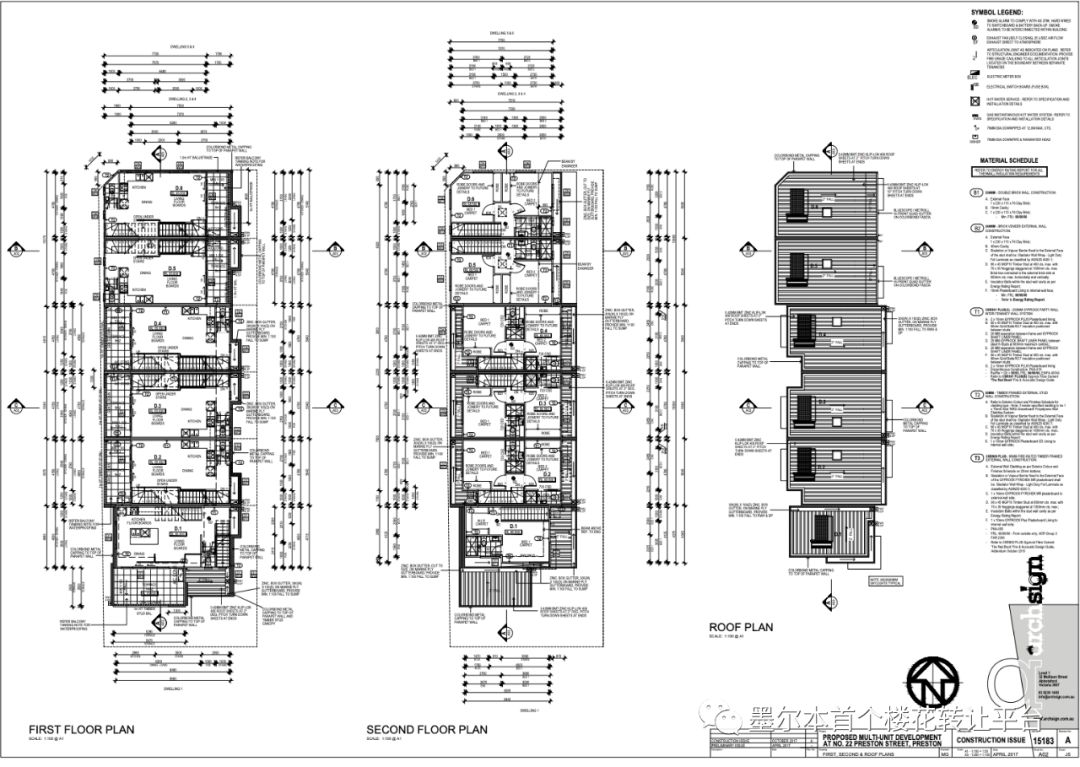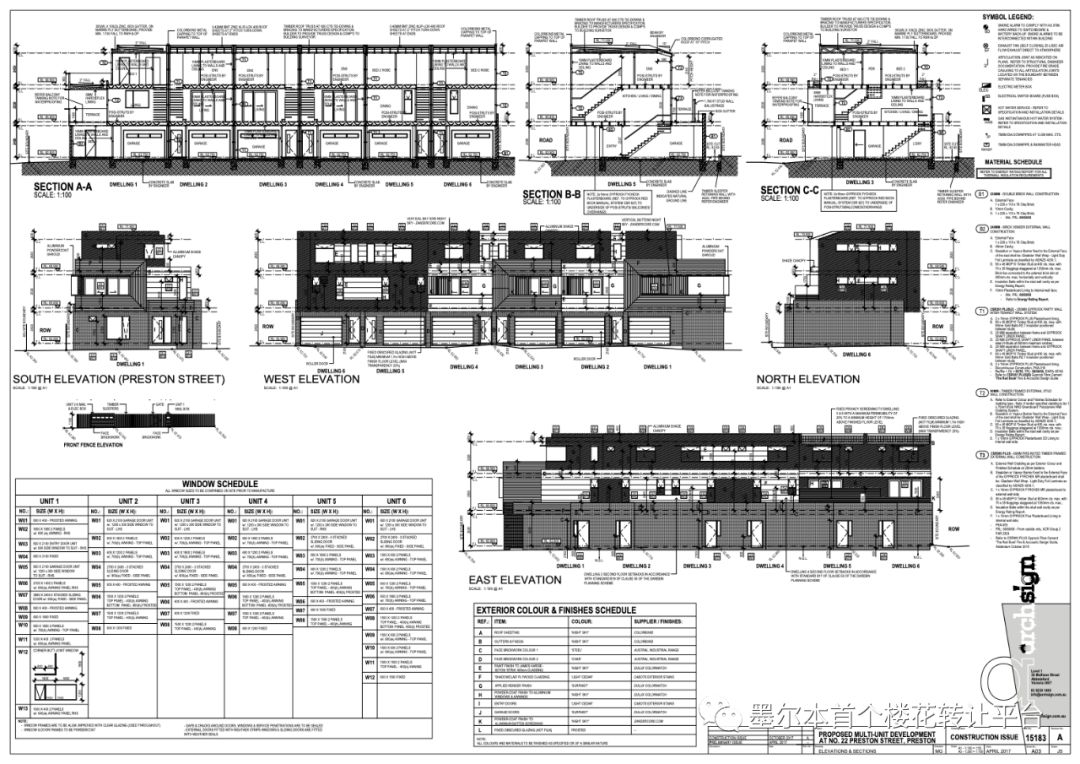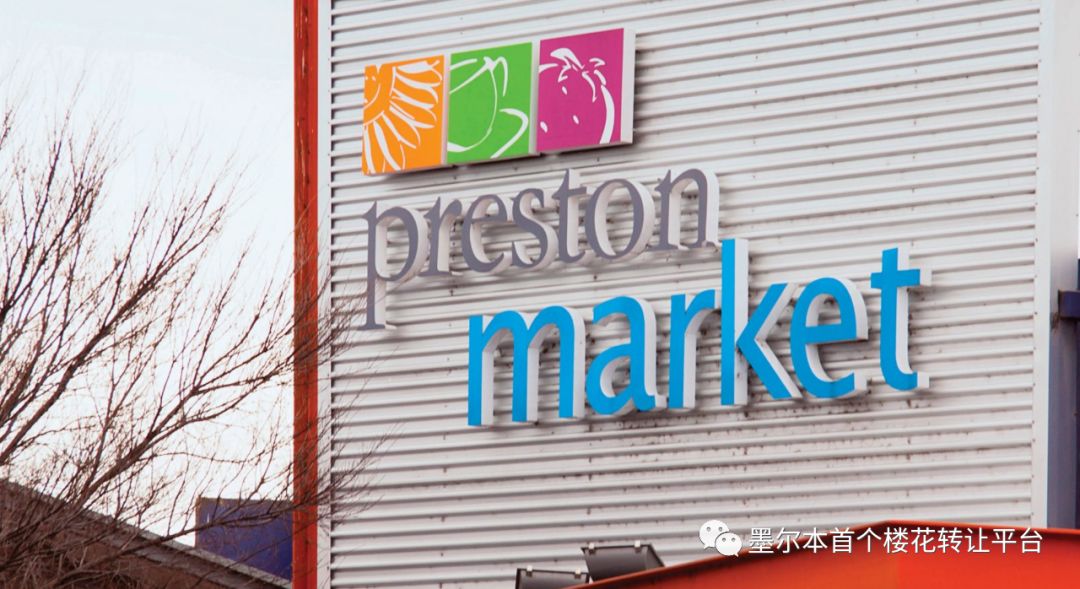 Preston is a well-developed urban area with a harmonious community atmosphere and plenty of space for activities, and is close to Melbourne's city centre, so people of all ages and cultures choose to live here.

It combines the cultural essences of different countries, with innovative cafes, markets, art festivals and shopping centres. Young people enjoy the local art, coffee culture and multicultural atmosphere.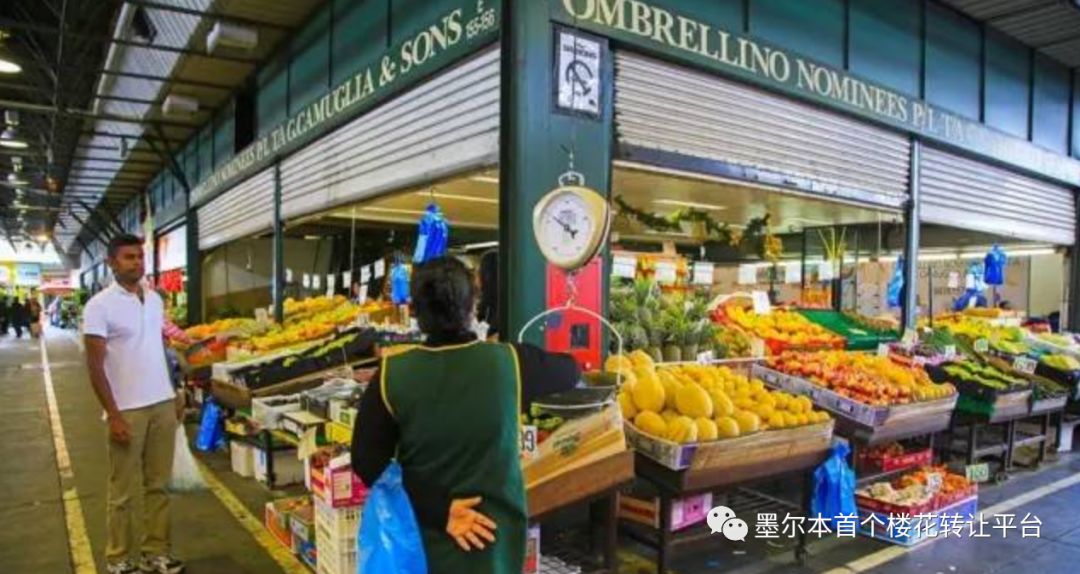 The vibrant Preston area also features a number of schools and a variety of public facilities, and the community has a strong artistic atmosphere. The growing number of cafes on High Street confirms the heritage of Melbourne's coffee culture. To the east is the Northland Shopping Centre and to the south is the stylish Miller Street, offering a stylish and convenient living experience.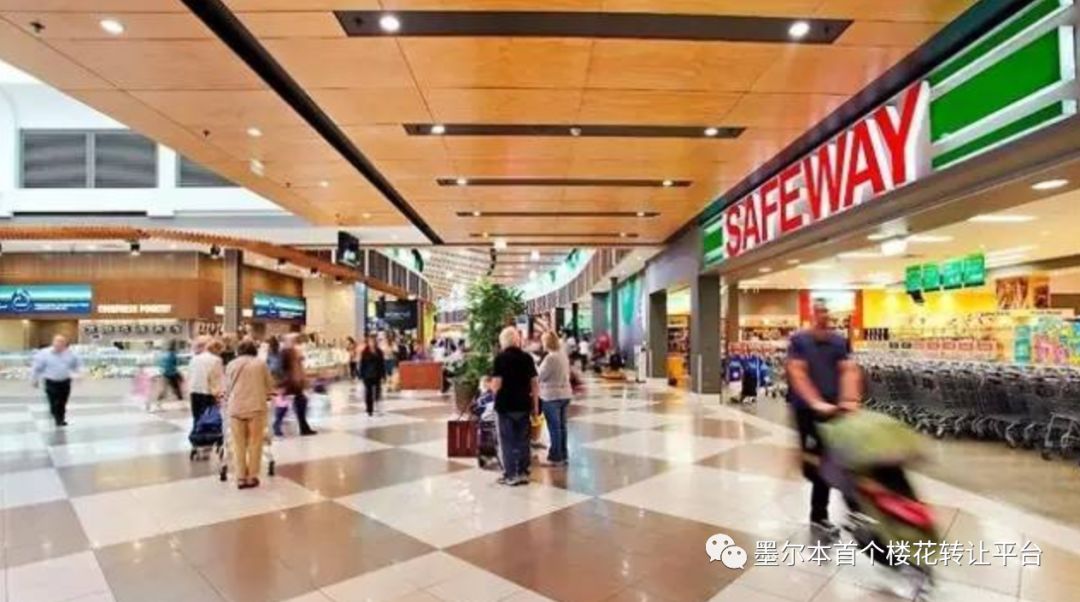 The Preston area is located 9.1 km northeast of Melbourne's central area, only half an hour by train, and there are 86 trams and 112 trams. This is a hub with a constantly changing population and rising house prices. But the area also has strong identification features such as football teams, bustling art and culture.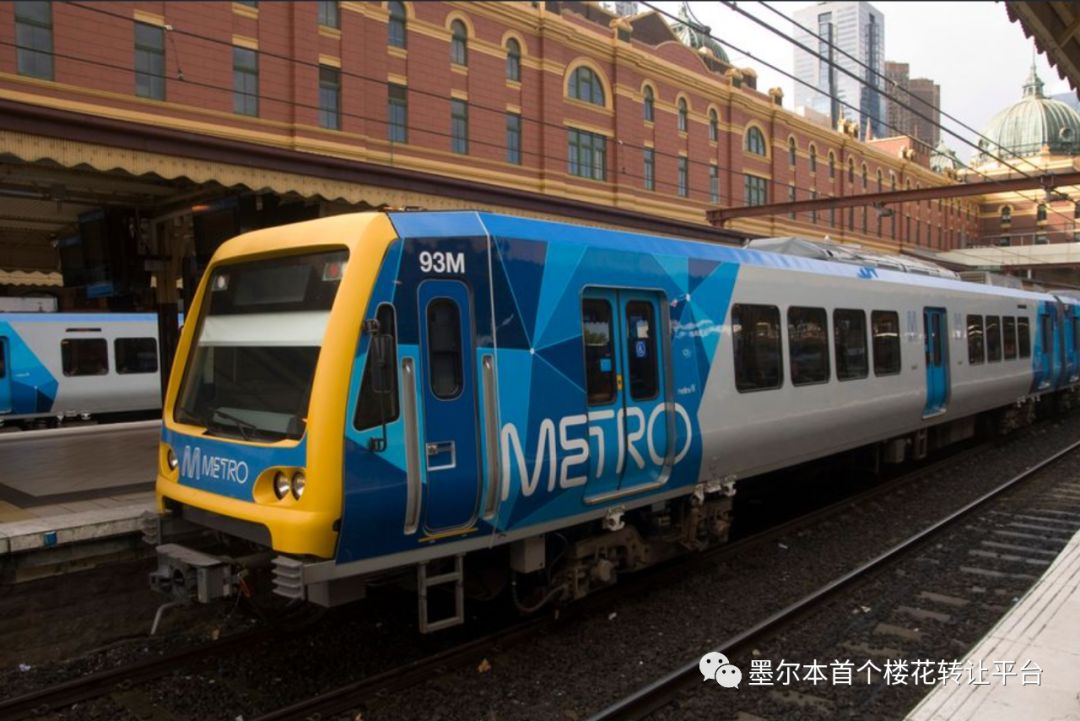 The horizontal direction of the area is separated by Bell Street, which is a lane. Some people say that this is a feng shui for house price changes and even lifestyle changes. Something changed south of Bell Street, with its own suburb, renamed South Preston and has its own zip code.
Preston's shopping and coffee culture reflects its diversity: High Street has many services, multi-cultural restaurants, especially Chinese and Vietnamese restaurants, and many discount stores. To the east is the Northland Shopping Centre, with 320 stores and 4,800 free parking spaces and a Hoyts complex.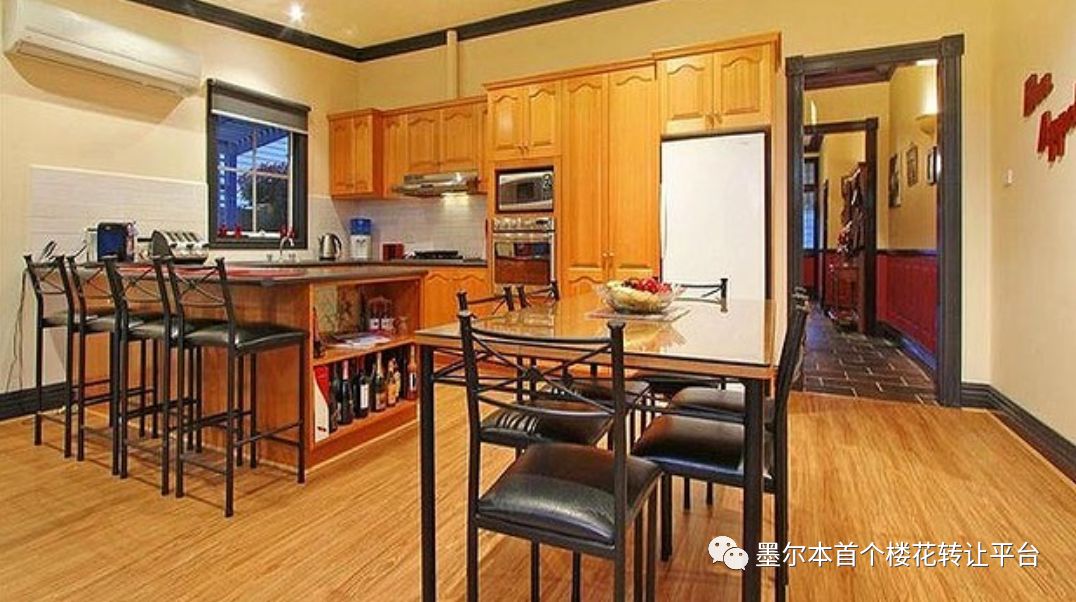 To the south is the fashionable Miller Street, which includes a biodynamic slaughterhouse, Pearl Oyster coffee shop, a day spa, a winery that runs organic wines and an upscale Asian restaurant Fu Manchu.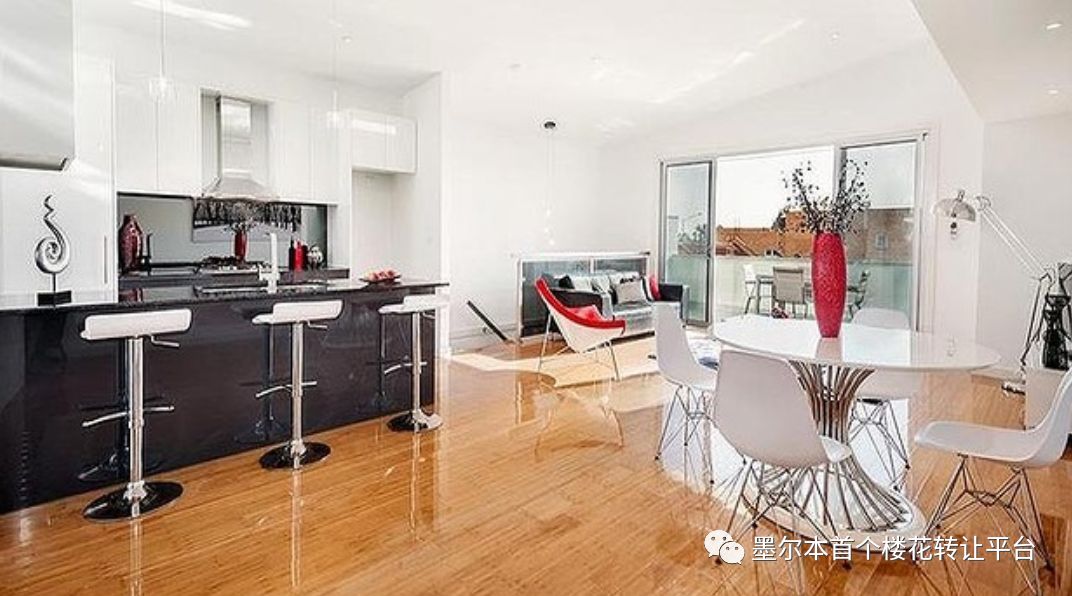 This is a favorite area for first-time homebuyers. The Darebin City Hall has also improved the facilities for families and children. The Preston area offers excellent service and excellent transportation. It is expected to continue to attract those who have withdrawn from the north like Northcote, Thornbury and Brunswick. People in inner city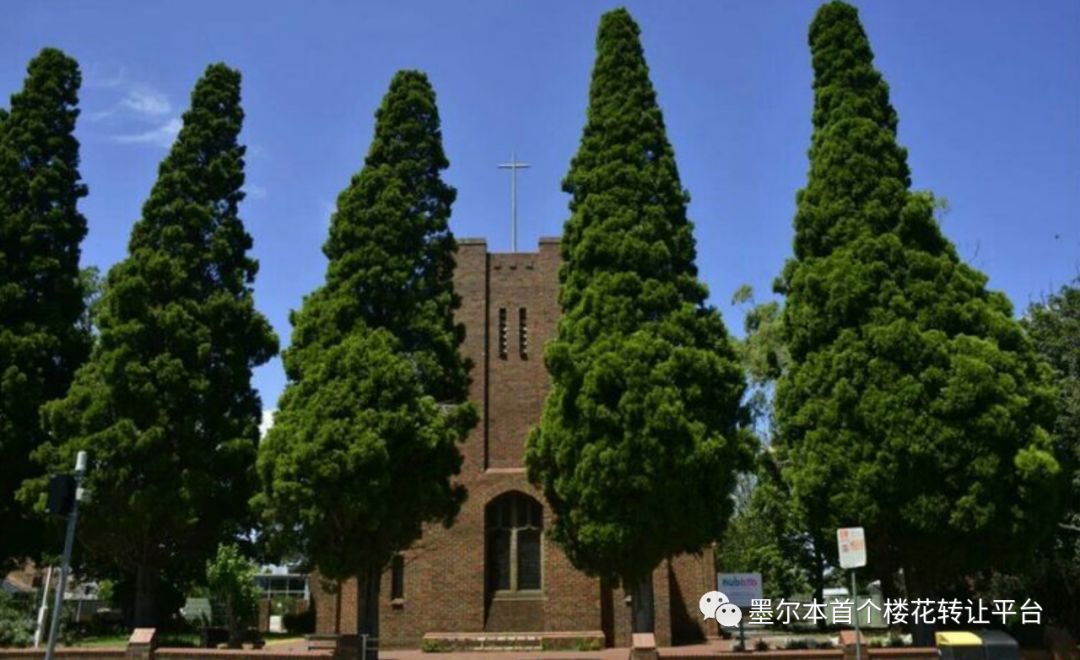 In recent years, Preston, with its facilities and convenient transportation, is very popular. House prices have continued to rise in stability and have good investment prospects.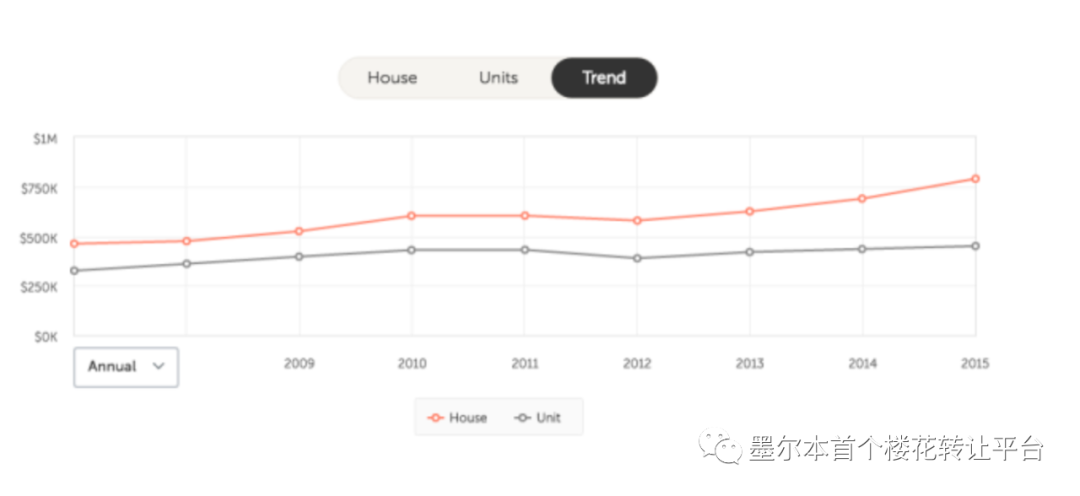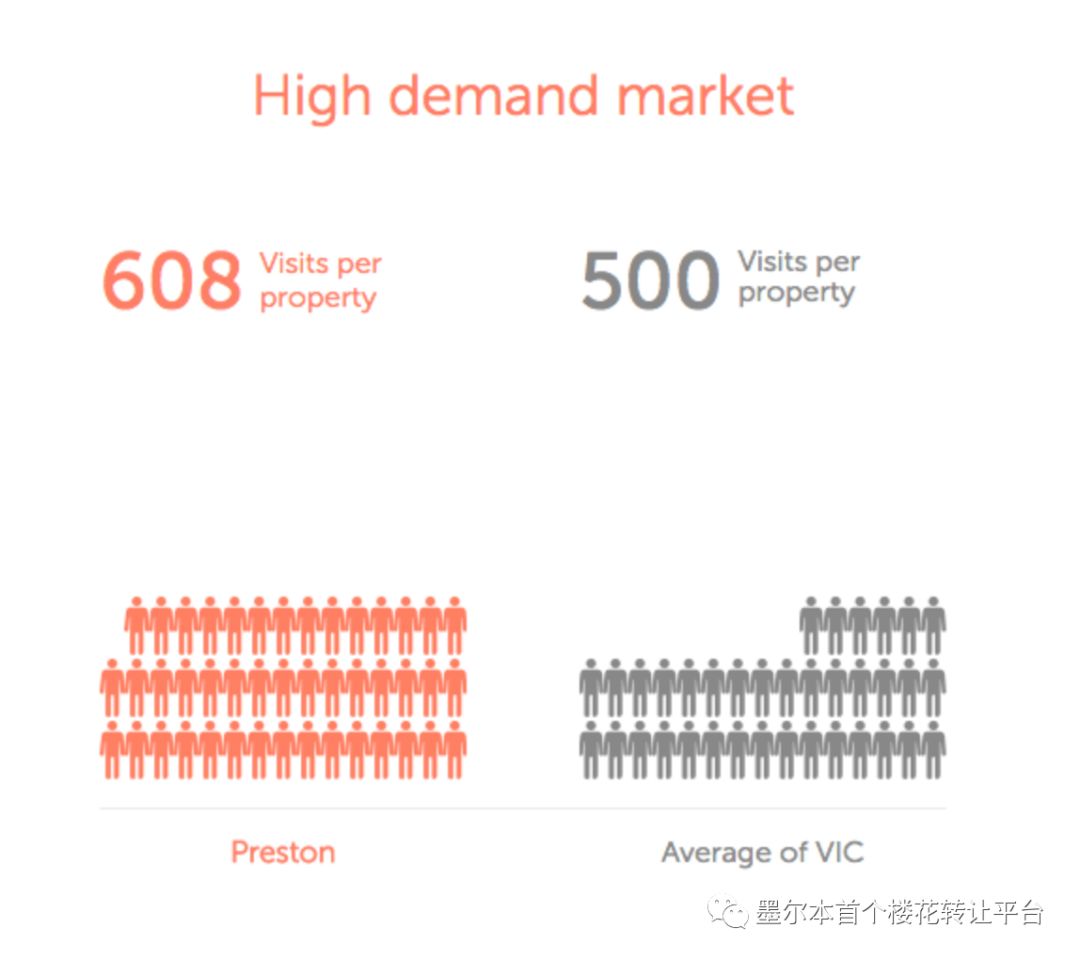 Surrounding facilities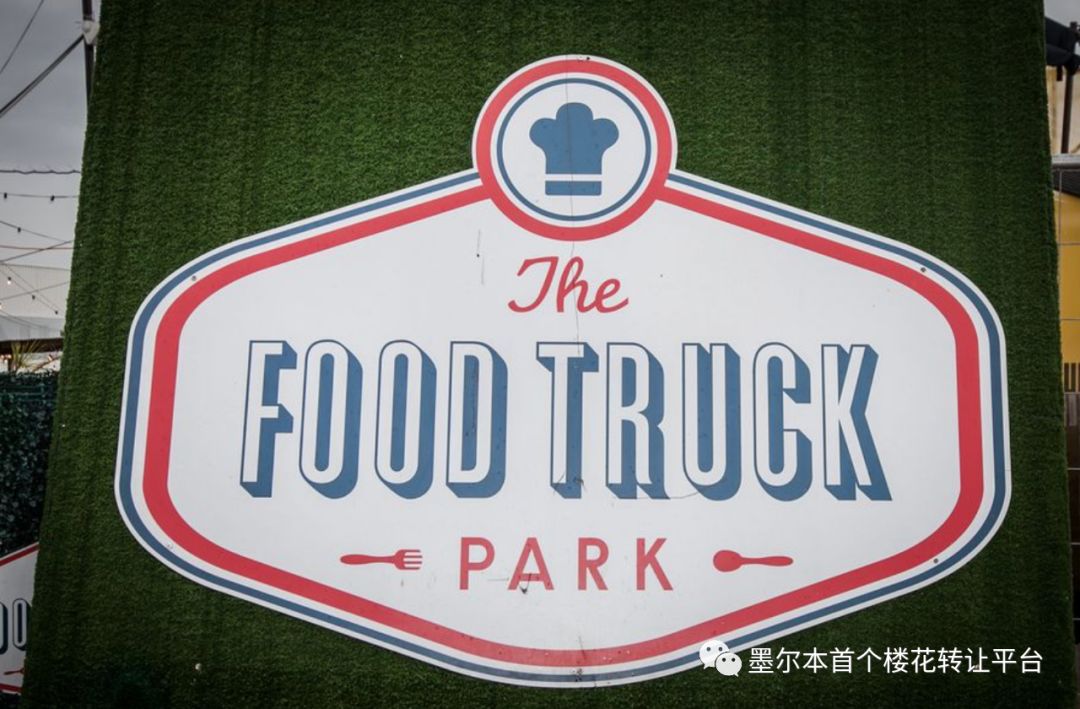 High Street has a wide range of services, with multi-cultural restaurants, especially Chinese and Vietnamese restaurants, as well as many discount stores.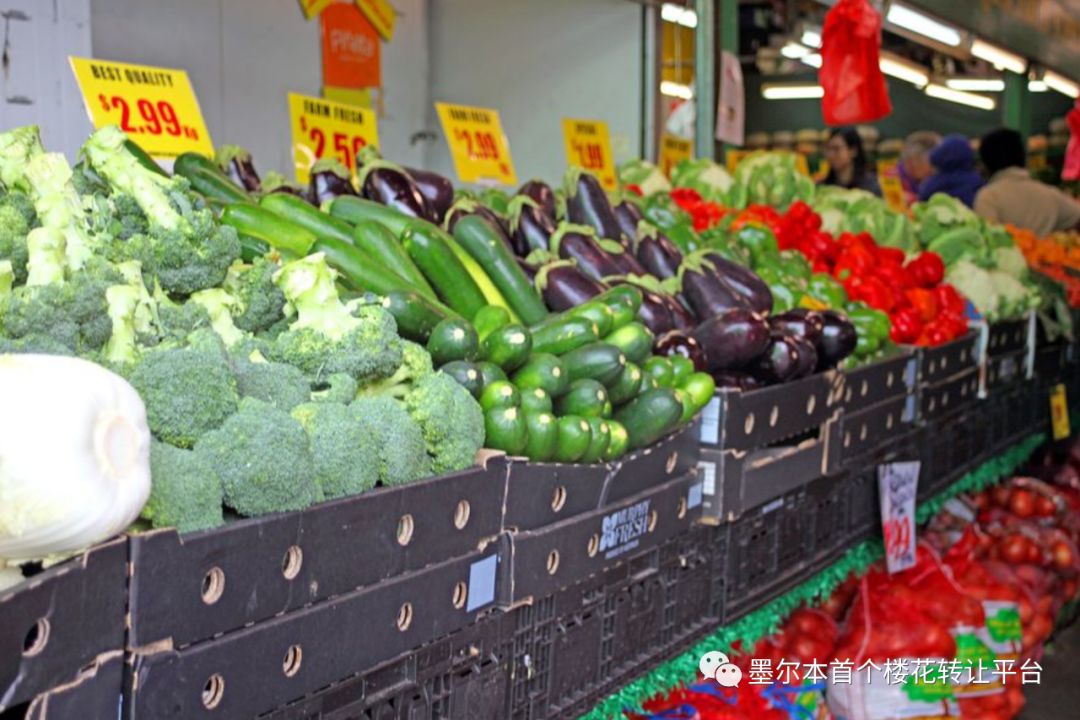 To the east is the Northland Shopping Centre, with 320 stores and 4,800 free parking spaces and a Hoyts complex. To the south is the fashionable Miller Street, which includes a biodynamic slaughterhouse, Pearl Oyster coffee shop, a day spa, a winery that manages organic wines and an upscale Asian restaurant Fu Manchu.

NORTHLAND Shopping Centre
This is a major shopping mall in Preston East, about 11 kilometers north of downtown. Here is a very affordable shopping spot. The entrance to the food court from the parking lot plays classic and opera music all the year round, although not everyone likes it, but it reduces the number of bad social youths who are strolling. Many stores look more like factory discount stores, and there are often quite a few discounts. With 4,800 free parking spaces, you can easily park at any time.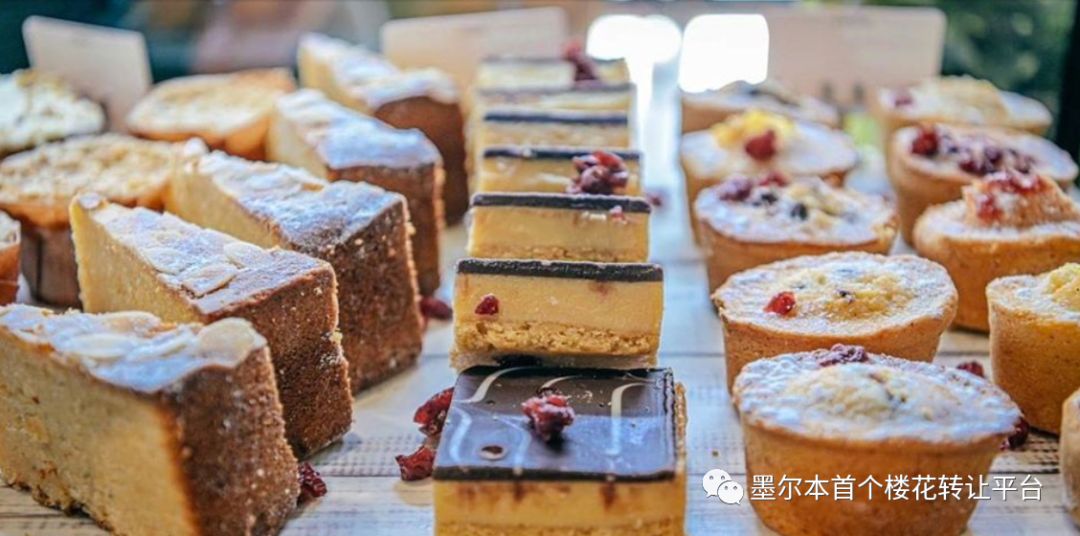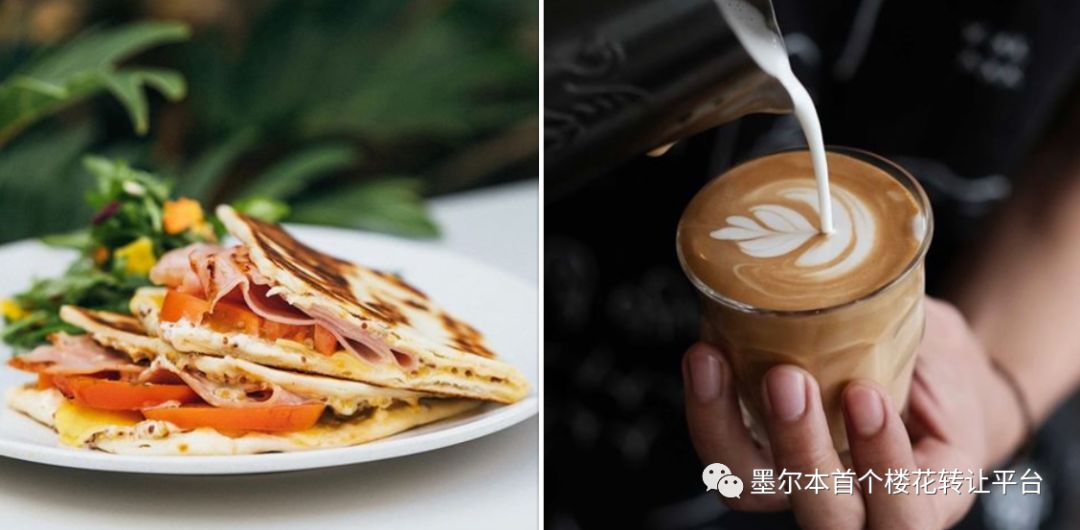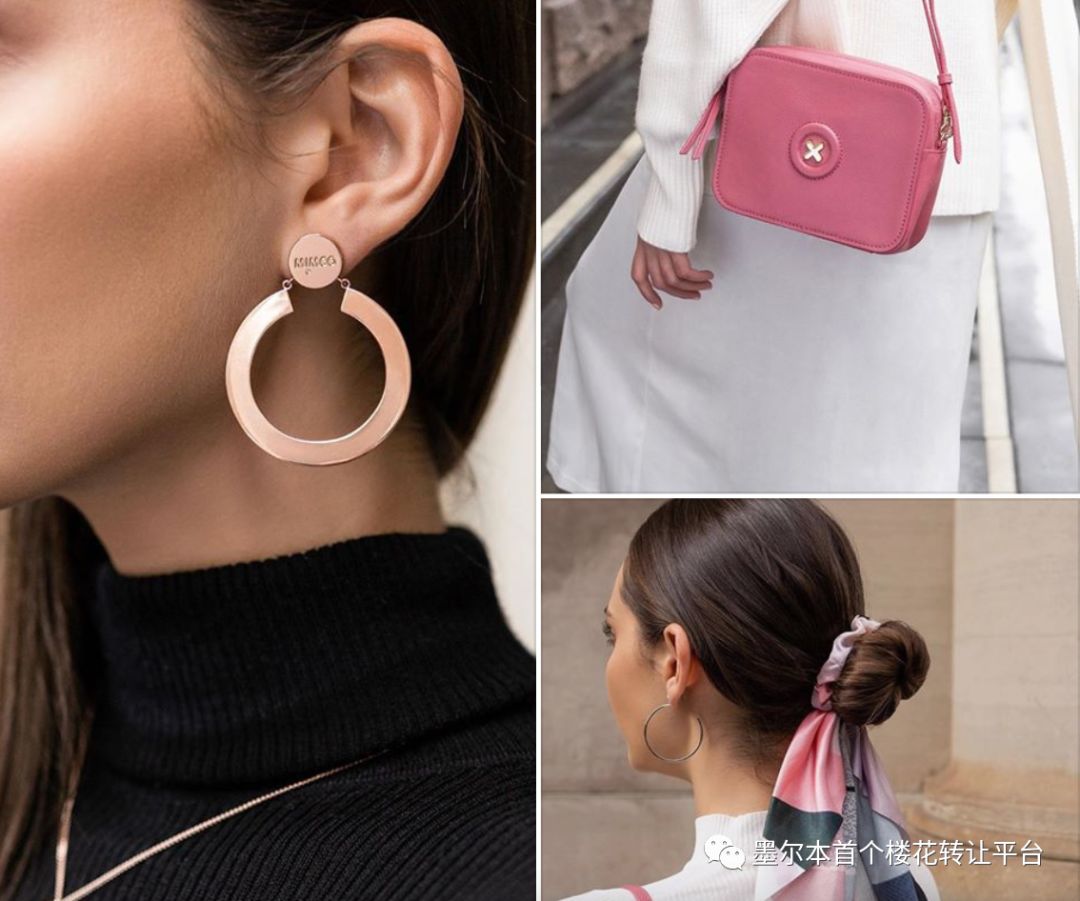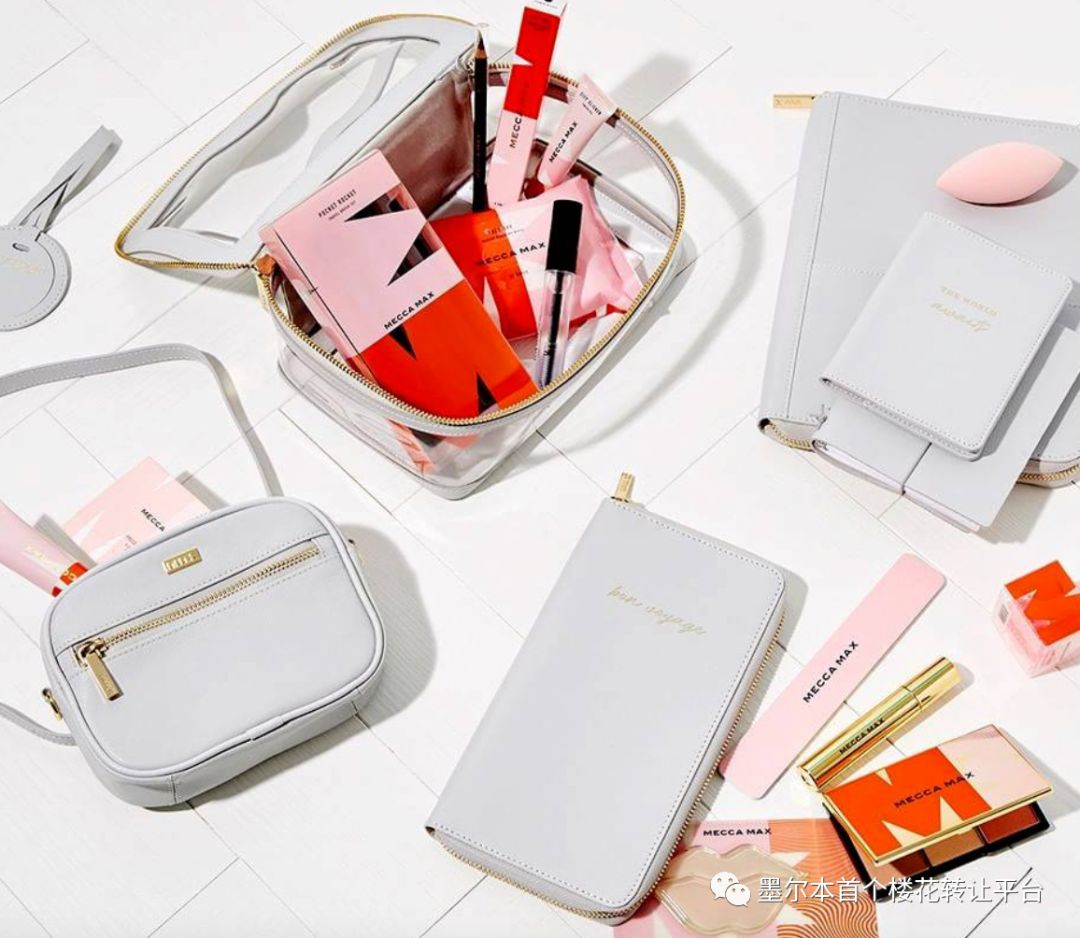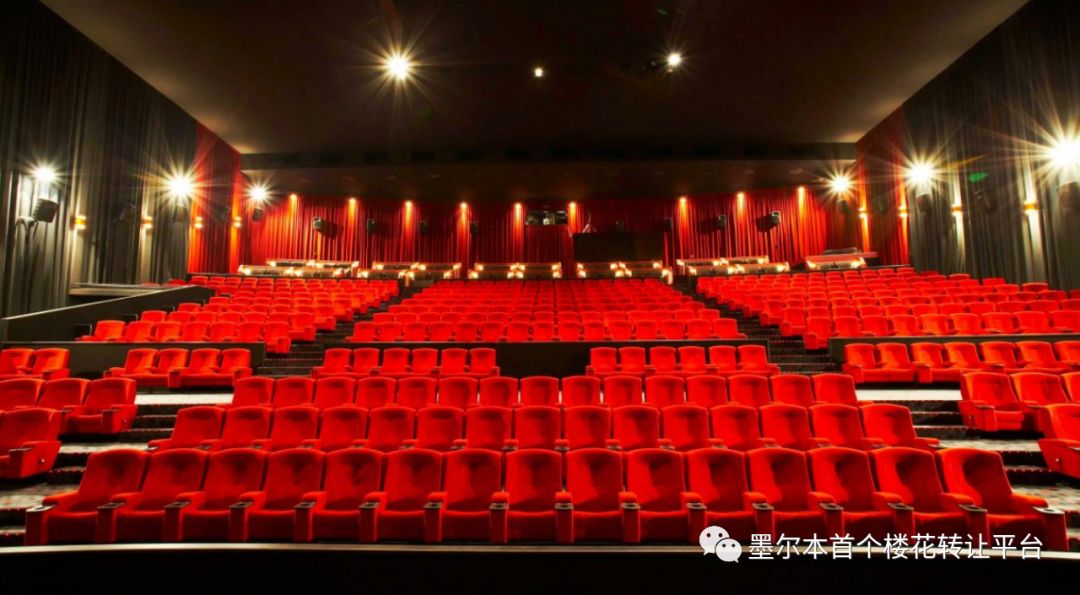 HOYTS cinema
HOYTS Group is an Australian group of companies including Hoyts Exhibition, Hoyts Kiosk and Val Morgan. It currently has two components: Hoyts Cinema, which includes successful cinema chains in Australia and New Zealand, with more than 450 screens and more than 55,000 seats; Val Morgan, Australia and New Zealand's leading movie screen advertising provider with over 2,000 network coverage A cinema screen, as well as the largest digital home network, includes 8,800 screens in more than 1,800 locations. Hoyts Cinema is Australia's second-largest film exhibitor, second only to EVENT Group.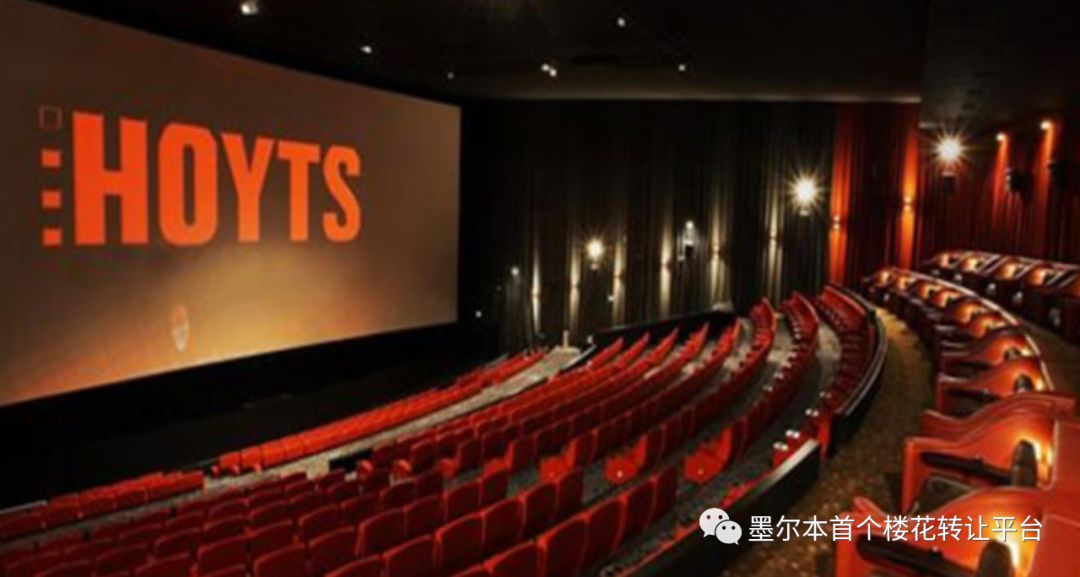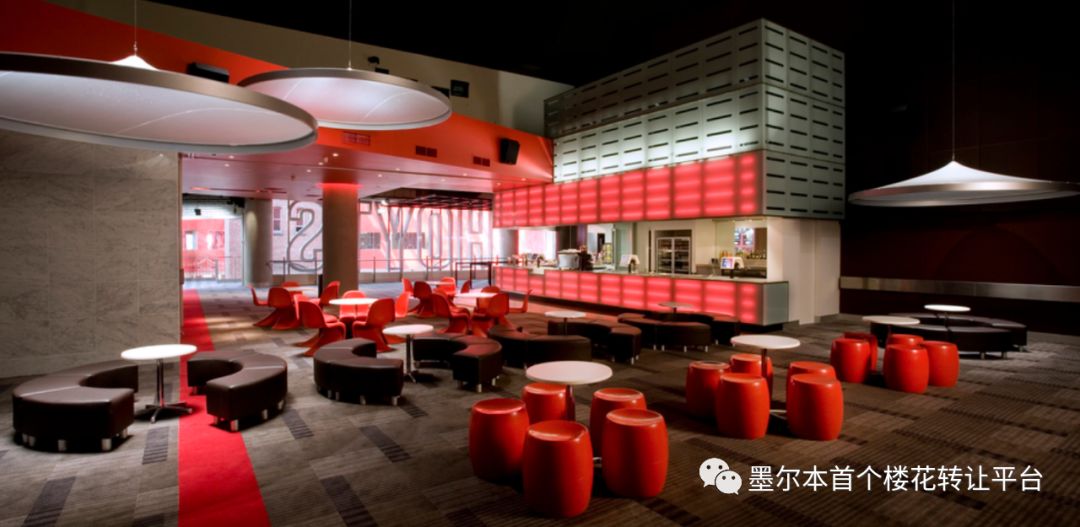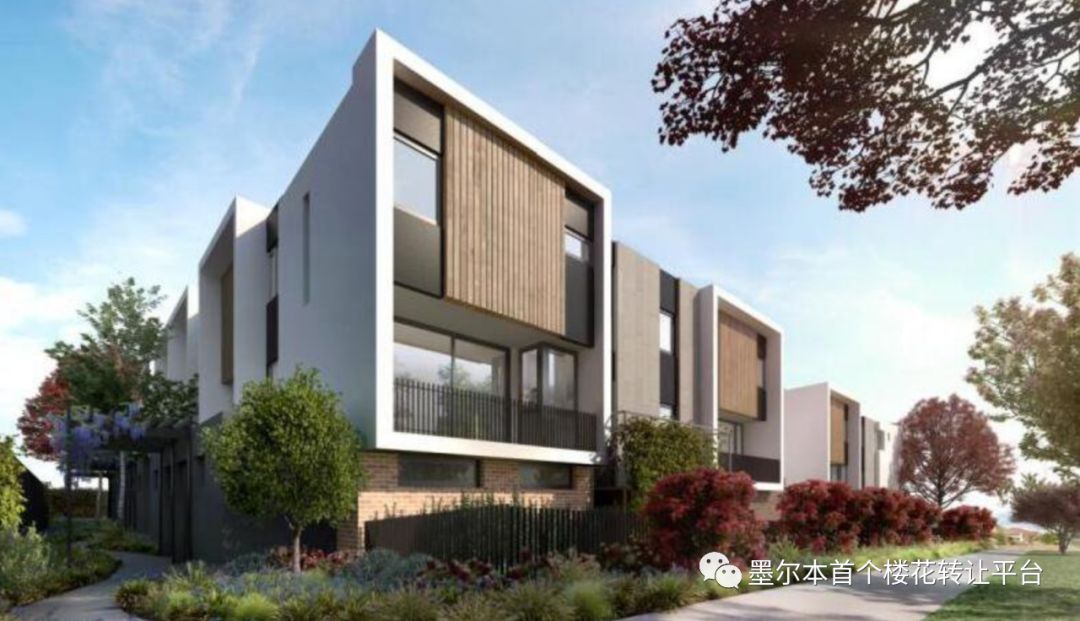 Project Name: Ashtone Park
Project address: 338 Burwood Highway, Burwood, Vic 3125
Area: Burwood
Project Type: Classic School District Apartment
Delivery time: August 2019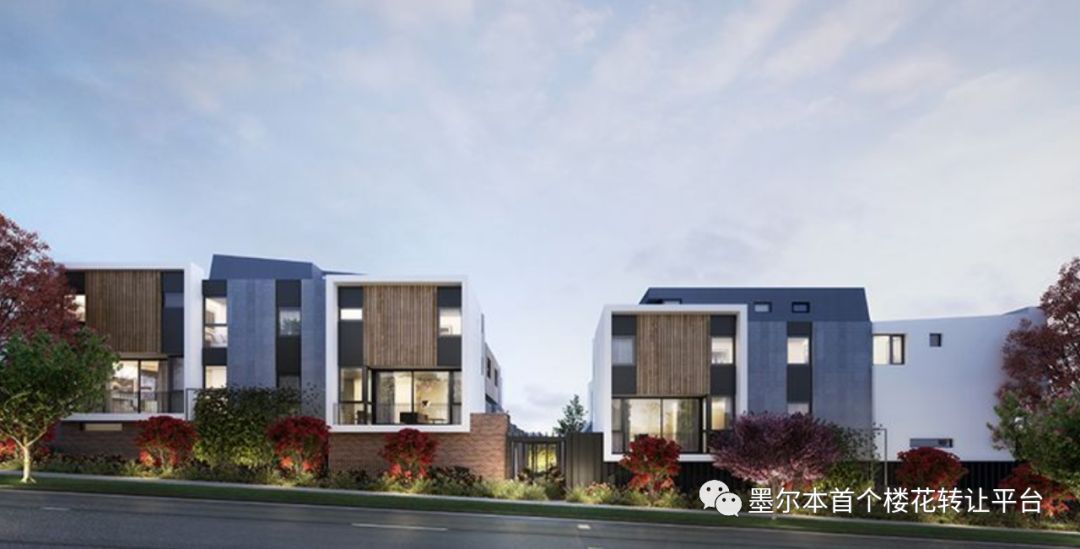 The project is located in Burwood, Melbourne's prestigious school district, about 15 km from the city centre, close to the Burwood Highway, tram stops, restaurants and cafes. Brand new one, two and three bedroom apartments with a balcony with views of the bustling city and the dark Dandenong Range.
The apartment has a secure entrance, secure parking, intercom system, laundry, spacious communal lounge and a walk in the community garden. It is only a 10-minute drive from Box Hill in the Chinese Quarter.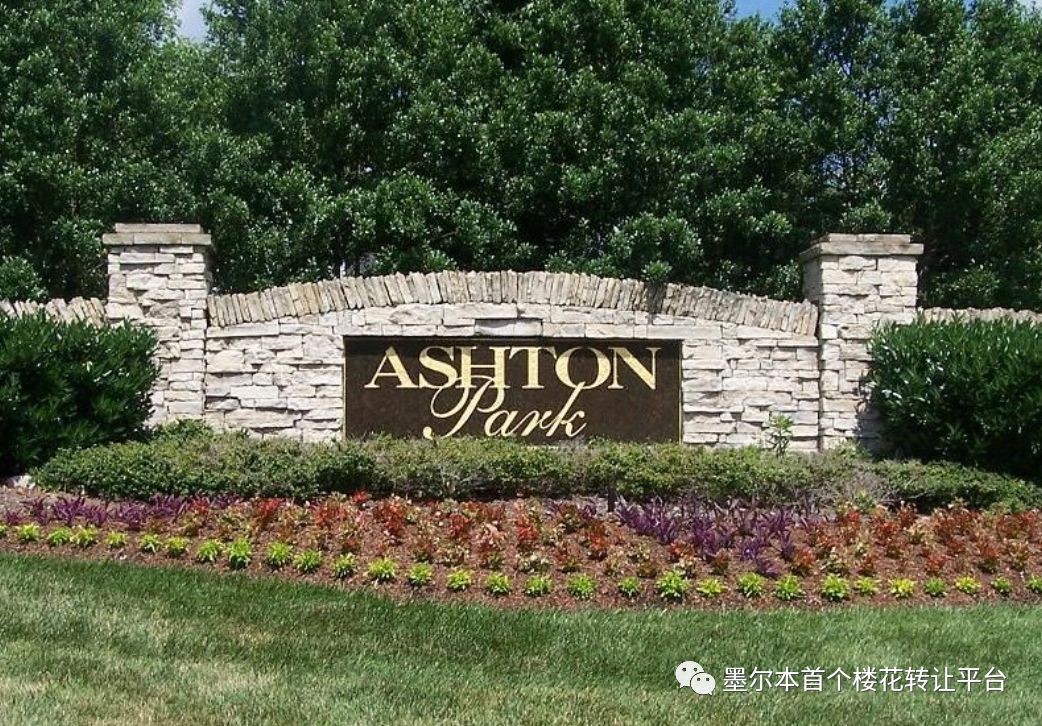 Ashton Park offers urban homes in the leafy suburb of Burwood, setting a new benchmark for contemporary living. Ashton Park offers high-quality décor and towering views to a number of private areas, making it the perfect choice for your multi-purpose family home.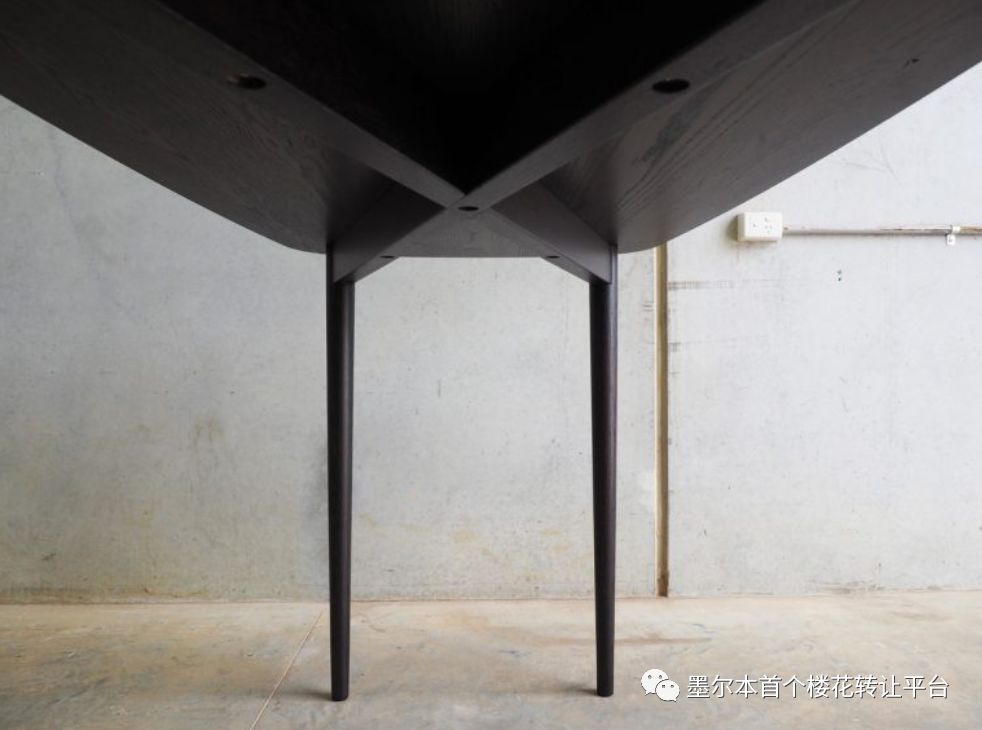 Ascui&Co's modern design was exhibited at Ashton Park, and the bold rectangular frame expresses each home module, evoking a terrace-style style. The surface brickwork metal profile combines wood and refined detail to create a soft, visual blend of tree-lined streetscapes.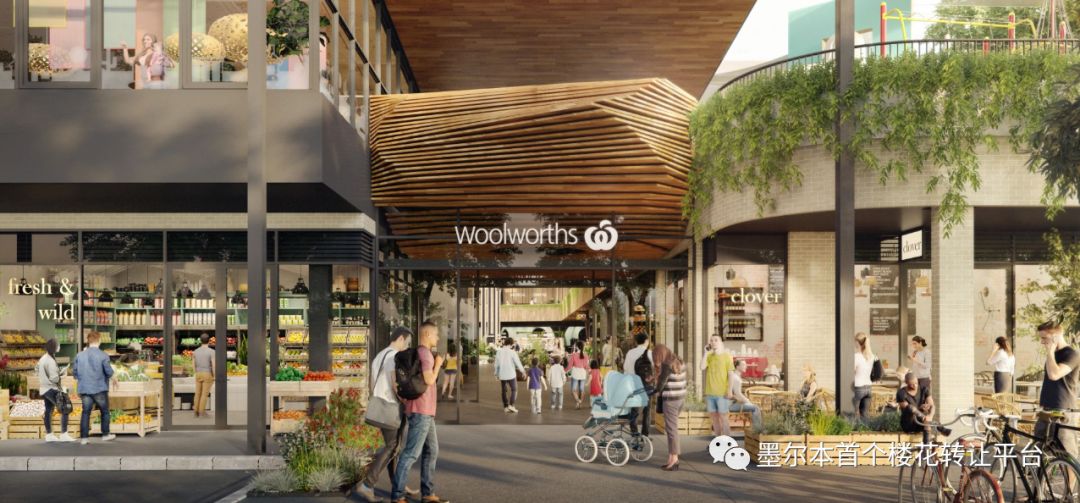 Located 15 km from Melbourne's city centre, the project is close to the convenient area of Burwood, with excellent location and convenient transportation, and a 10-minute drive to the shopping centre. Rich in educational resources, close to Deakin University and Presbyterian Ladies' College.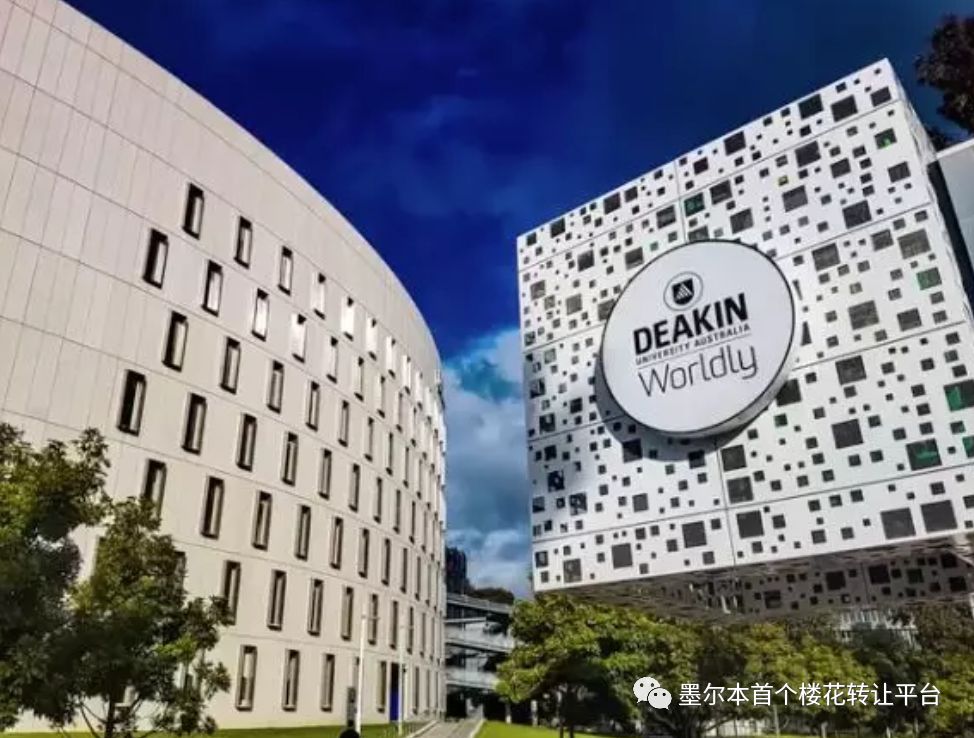 There are a variety of naive community facilities, sports venues, swimming pools and entertainment centres nearby. If you are a food lover, there are a variety of restaurants and cafés to choose from.
Regional introduction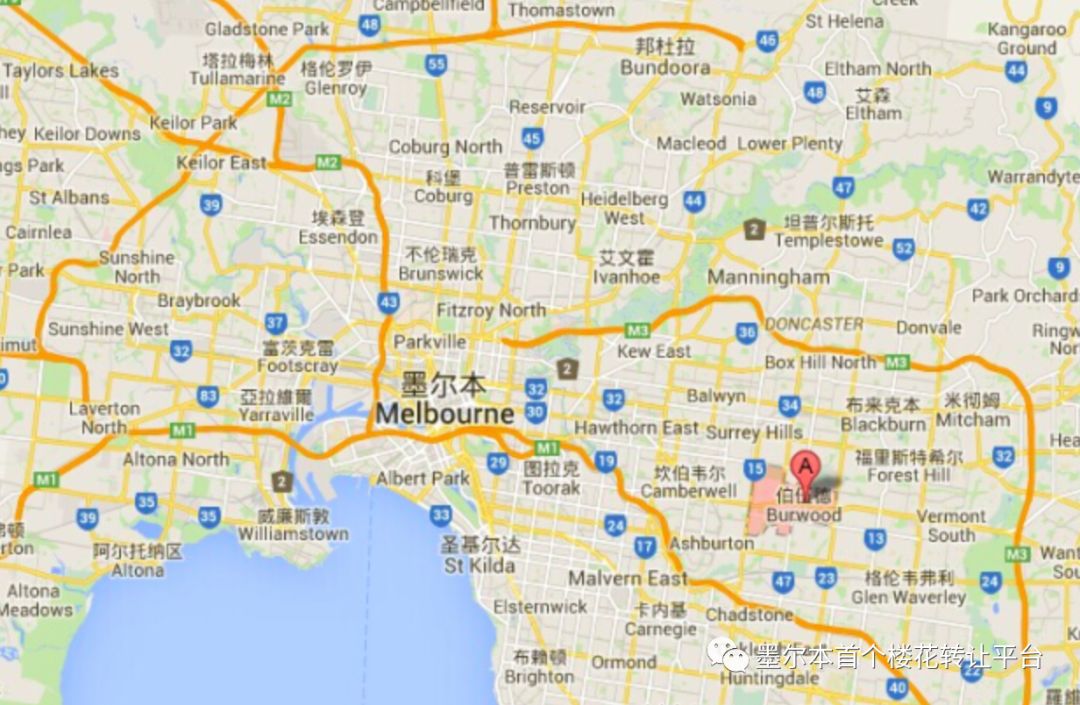 Located 13 kilometres east of Melbourne's city centre, Burwood is the preferred choice for residential properties in the east of Melbourne. The environment here is beautiful and the air is fresh. It is a good place for the elderly to retire and support the students to go to school.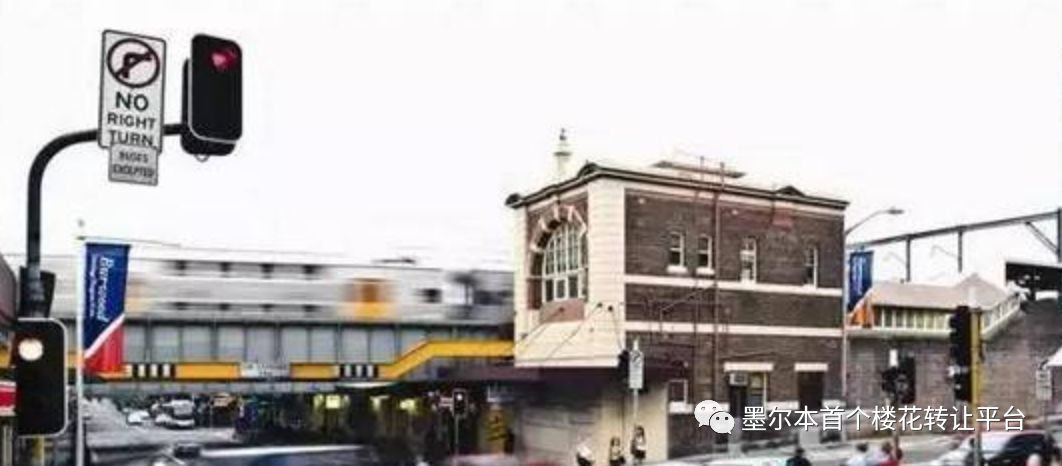 Burwood Heights shopping centre and K-mart shopping plaza, Burwood train station directly to the city centre. At the same time, it is very close to several Chinese districts in Melbourne, 3 km to box hill, 6 km to Doncaster, 5 km from Balwyn and 8 km to Kew district.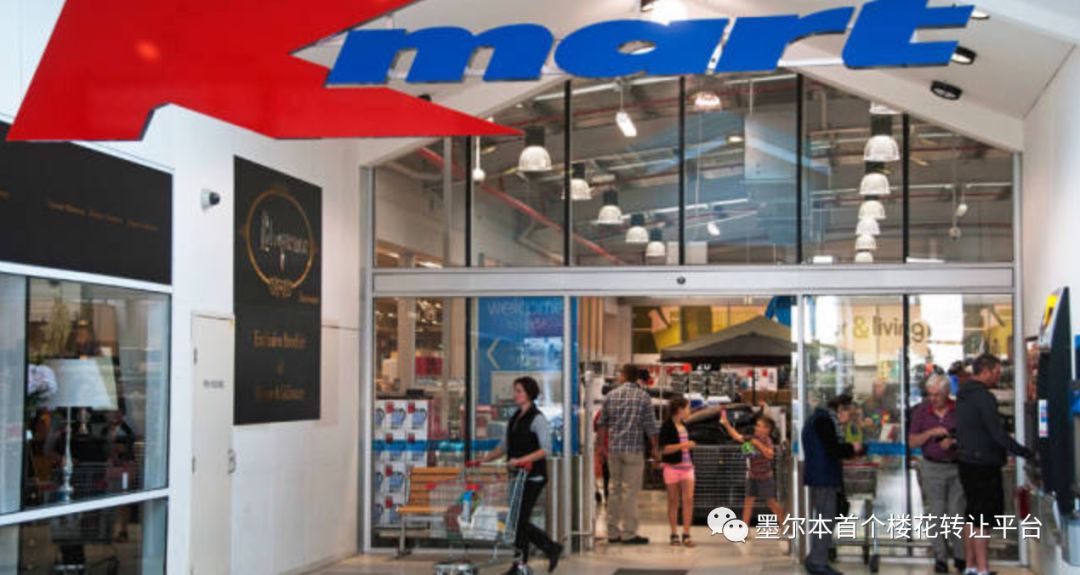 Burwood is 13 km east of Melbourne. Just a stone's throw from Dekin University, the environment is beautiful and the air is fresh. It is a good place for the elderly to retire and to go to school.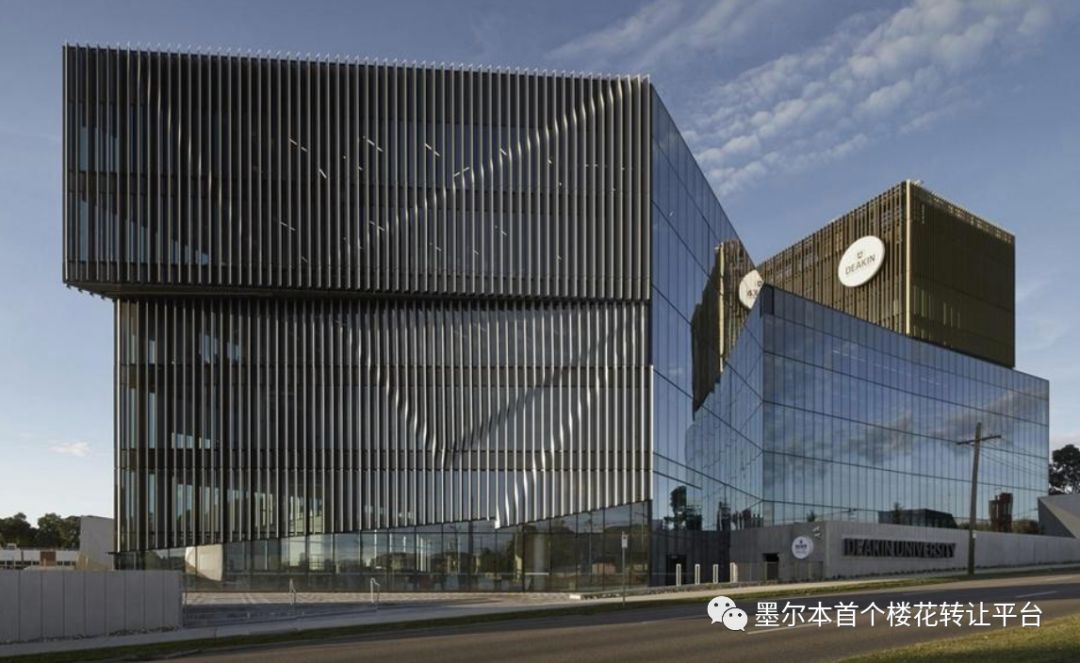 In 1858, the Europeans established a colony in the Burwood area, but the name was Ballyshanassy, later renamed Norwood, and in 1879, changed to the now well-known Burwood.
The origin of the name was that in 1852, the locally respected jazz James Palmer built a grand residence in Hawthorn West and named it "Burwood", and later people took a short distance from the house. Called Burwood.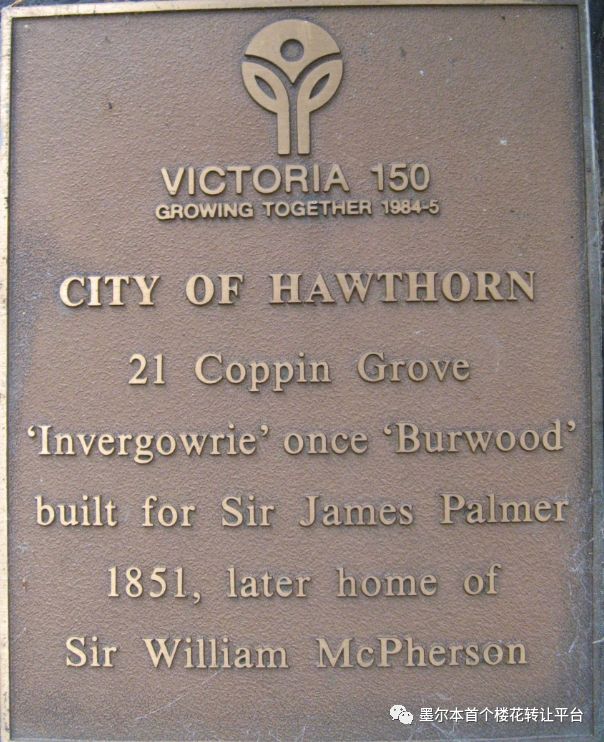 Burwood has more than 18,000 residents living with it. Australian natives account for 73% of the total population. Secondly, residents from the UK accounted for 4%; and residents from Greece accounted for 3%. Burwood is a young district with over 35% of the total population under the age of 35. This may also be due to a well-known and two private high schools in the district.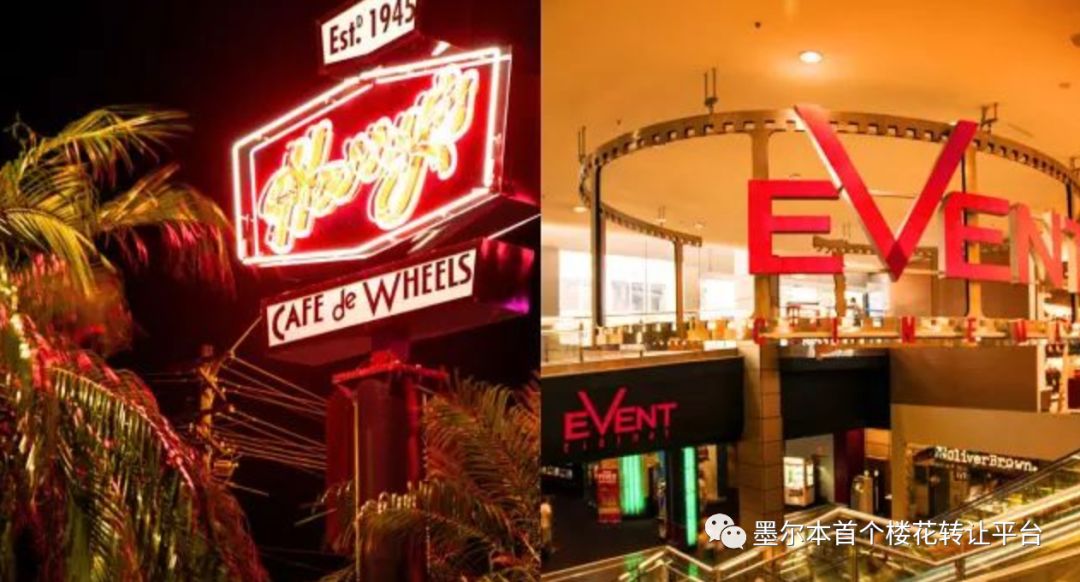 Burwood has two large shopping centers in one community! One of the large shopping centres, Westfield Burwood, combines shopping, food and entertainment, bringing together about 250 merchants. Another shopping centre, Burwood Plaza, is located to the south of the train line, just 50 meters from the train station.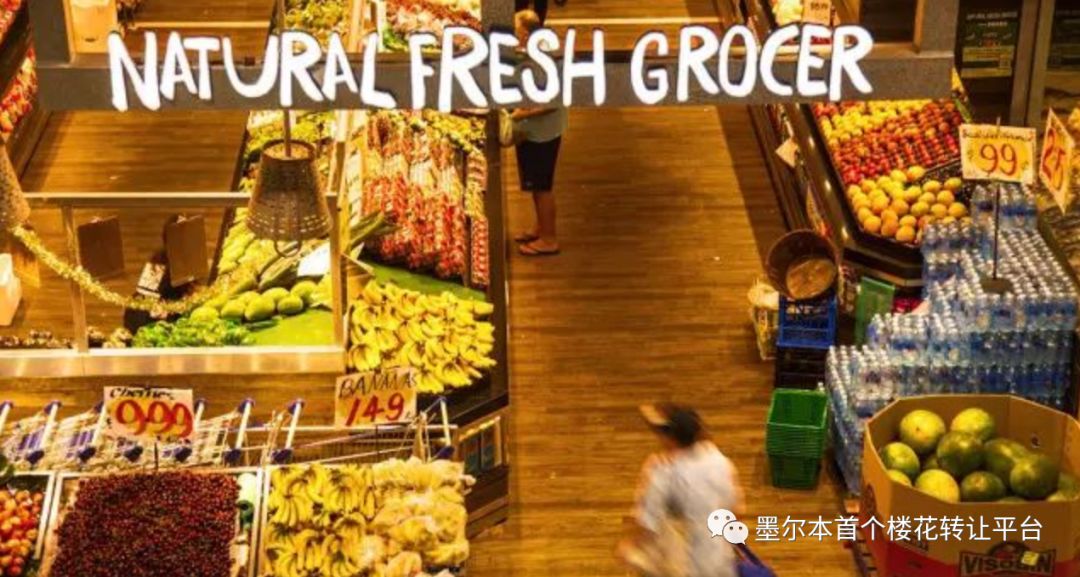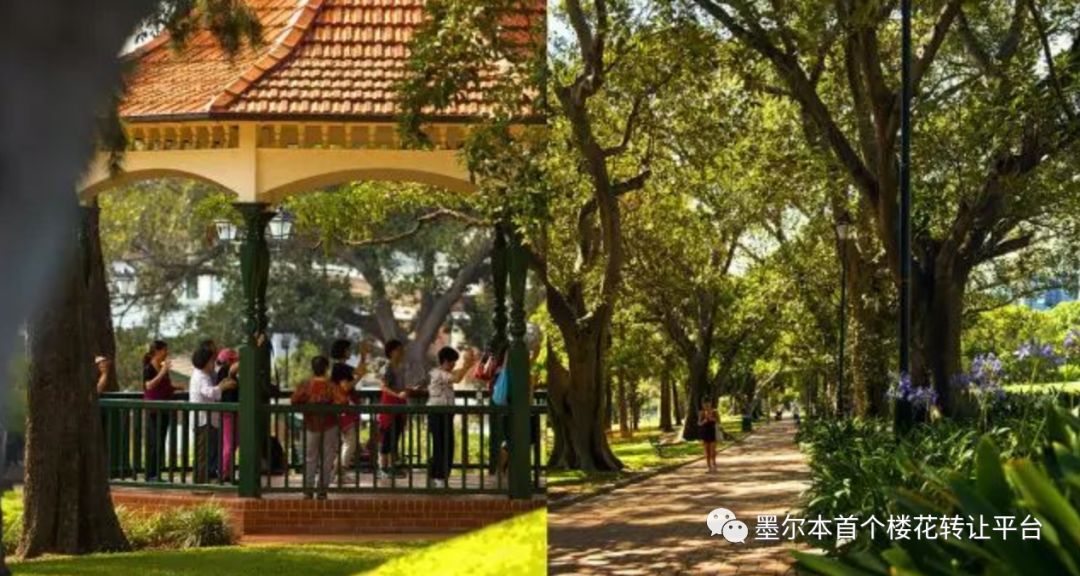 Unlike Westfield Burwood, most of the goods in Burwood Plaza are on the "cheap and good" route, catering to the psychology of budget-conscious consumers. In addition to the supermarket chain Woolworth, there is also a Chinese department store, Tongli Supermarket, which solves the daily purchasing needs of Chinese in the region.
Surrounding facilities
Rich in educational resources and strong academic atmosphere. The Burwood school network is complete and there are 7 schools and 3 child care centers in the district. The famous girls' school MLC Burwood is located in Rowley Street, which ranks in the top 50 in the 2009 NSW State College Entrance Examination. The public elementary school Burwood Public School is located on Conder Street. In the neighbourhood of Strathfield, there is another girls' secondary school Strathfield Girls High.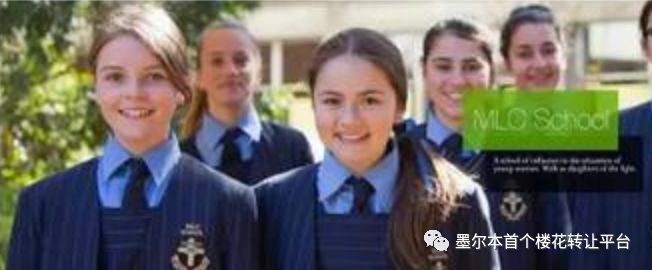 Deakin University, located in Victoria, Australia, is a government-funded top Australian university established in 1974, with the leadership of the Australian Federal Movement and the second national Prime Minister Alfred Dickon ( Alfred Deakin, also translated as Alfred Dickin. As a prestigious international university, Dickon offers bachelor's, master's, doctoral and other courses, and has close cooperation with many universities around the world, providing opportunities for credit exchange, short-term exchanges, and visiting scholars. Deakin University has a continuing and excellent pursuit of teaching and research. There are currently more than 70,000 students pursuing degrees or non-degree programs, including 20,000 professionally trained students. It is the largest university in Australia. One.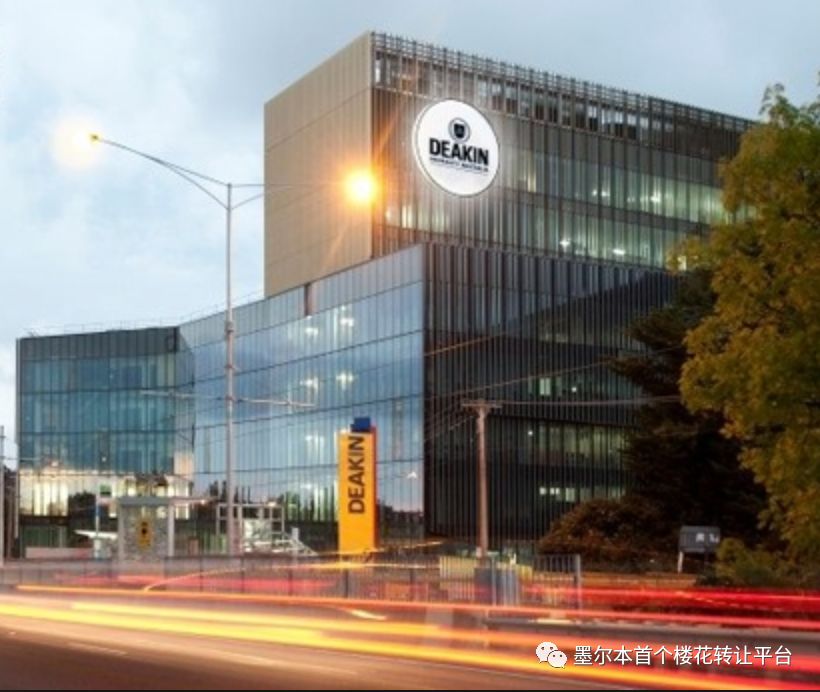 Deakin University, one of Australia's youngest and most dynamic universities, ranks 2% of the world's top universities in the world's global universities and is rated as a 5 star university by the prestigious Quacquarelli Symonds (QS). In the 2017 academic rankings of the Soft Sports Global Sports Department, Deakin University's "Sports and Nutrition Science Institute" once again won the world's first title with its excellent overall research influence and high level of achievement. In terms of employment, according to the Times Higher Education Rankings, Deakin University has the third highest graduate employment rate in Australia.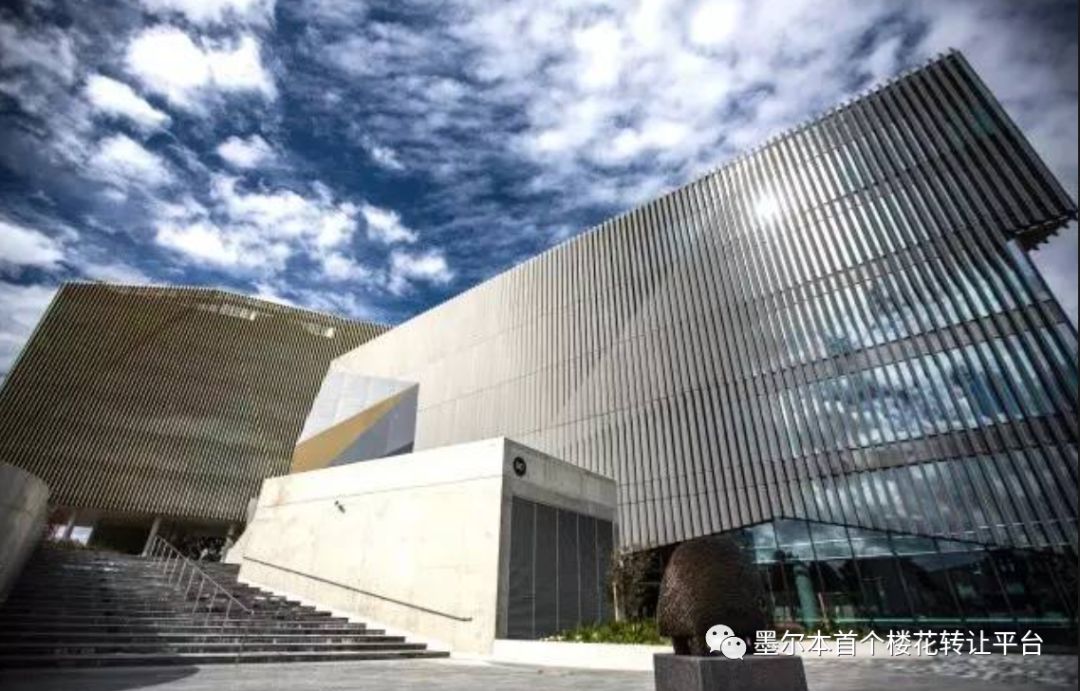 Kingswood College
Kingswood College Founded in 1890, Kingswood College has a long history and is a private school affiliated with the United Church. The College is located in Box Hill, northeast of Melbourne's East End, about 20 km from the city centre. It offers pre-primary, primary and secondary courses and currently has a total of approximately 750 students. Since its inception, the school has been dedicated to providing innovative and holistic education to boys and girls.

The vision of the college is: "As a school that meets world standards, it is known for its innovation, close cooperation and coordination. This is where students' potentials are generated, because we not only nurture them, but also guide them to know themselves and maximize their realization. Yourself.

The teachers at Kingswood College are caring, caring, and dedicated to the work. Under the encouragement, care and guidance of the teacher, the students can fully develop their personal talents. The school is committed to the cultivation of students' mind, intelligence, body and morality, so that students can develop in a good atmosphere. We believe that students' physical and mental health is the foundation for success.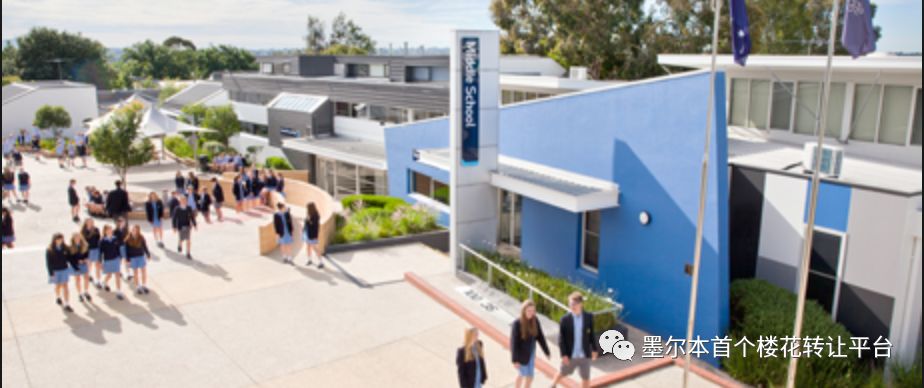 Chadstone shopping centre
Chadstone, the fashion capital, is the largest shopping mall in the Southern Hemisphere and a world-class fashion and entertainment hub for local and overseas visitors. Here, you will enjoy a variety of shopping experience in a variety of stores. Chadstone has more than 550 shops, designer boutiques and more than 30 luxury stores. Chadstone can meet any of your life needs, from household items to health products, beauty products and more.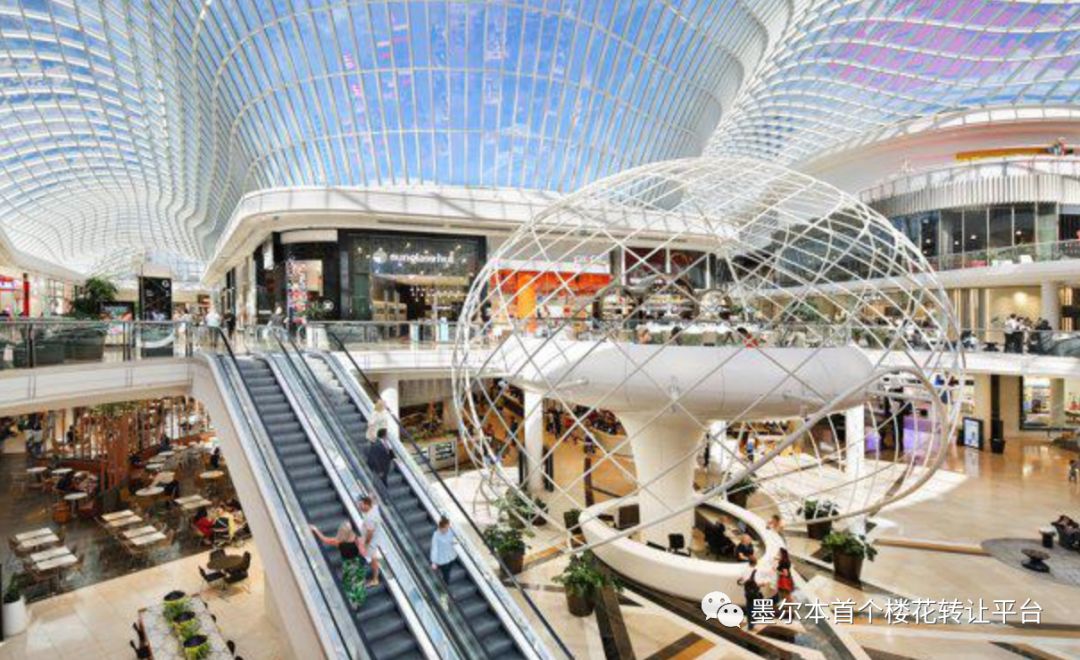 Has a wealth of entertainment facilities. In addition to shopping, if you want a richer experience, you can relax at HOYTS Film City. Chadstone receives more than 20 million visitors each year, providing them with an unparalleled shopping experience! Australia's first LEGO Discovery Center is now home to Chadstone.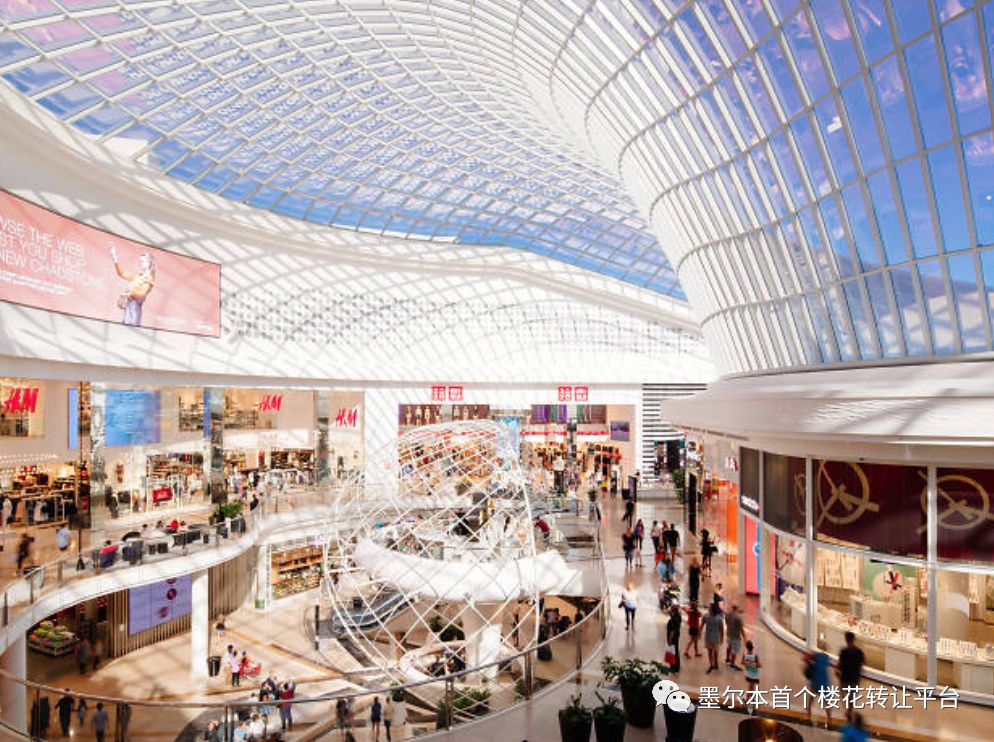 Just 25 minutes drive from Melbourne CBD, you can choose to travel to and from Chadstone by car, bus, train or free fashion shuttle. The shuttle departs from Federation Square several times a day and departs from Crown Casino at 10am every day.
traffic
Burwood Railway Station (1.5 km)
Tram 75 goes directly to City (100m)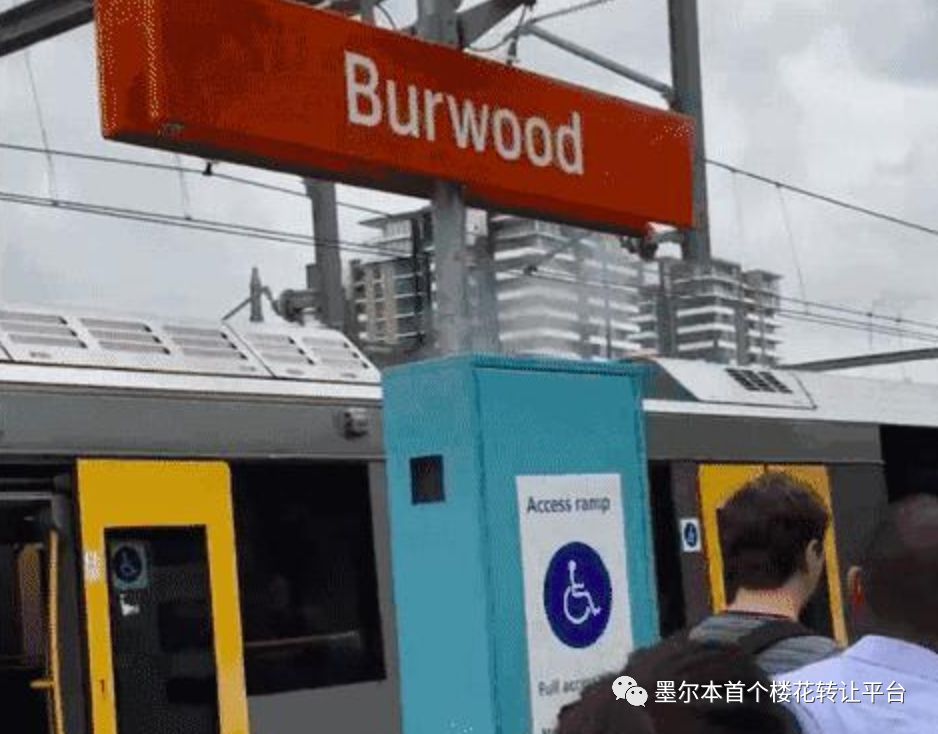 school

Deakin University Deakin University (1.6 km)

Kingswood College (3 km)

Presbyterian ladies College (2.3 km)

Ashwood College (4 km)

Mount Scopus Memorial College (1.3 km)

Emmaus College (3.4 km)

Burwood East Elementary School (1.4 km)

Burwood Height Elementary School (3.5 km)

Wattle Park Elementary School (3.7 km)

Mt Waverley Elementary School (3.8 km)

Mt Waverley Secondary College (1.6 km)

Shopping entertainment

Riversdale Golf Club (3.4 km)

Box Hill Golf Club (3.8km)

Box Hill Central (5 km)

K-Mart, Coles (140 m)

Chadstone Shopping Centre (9 km)

Westfield Doncaster Shopping Centre (9 km)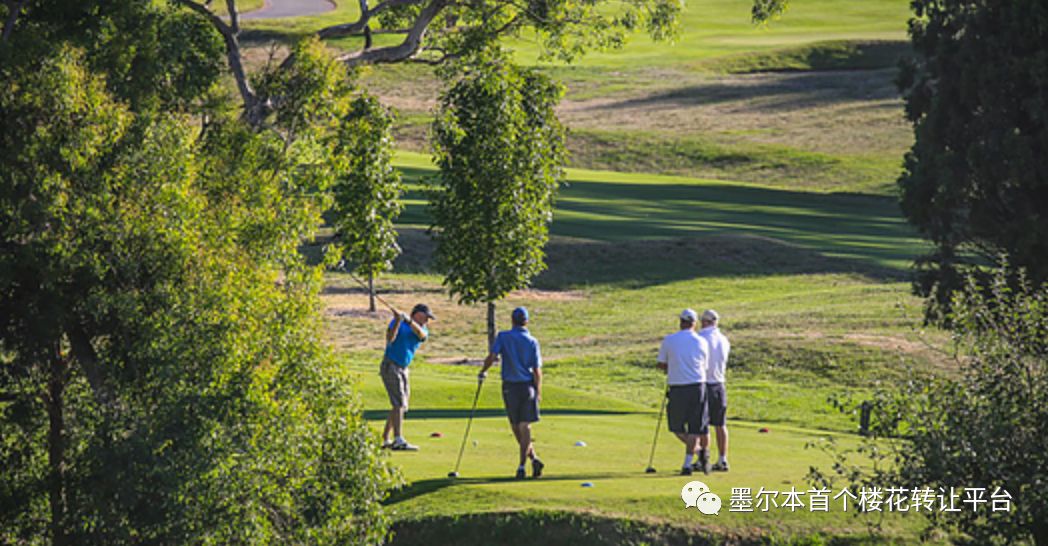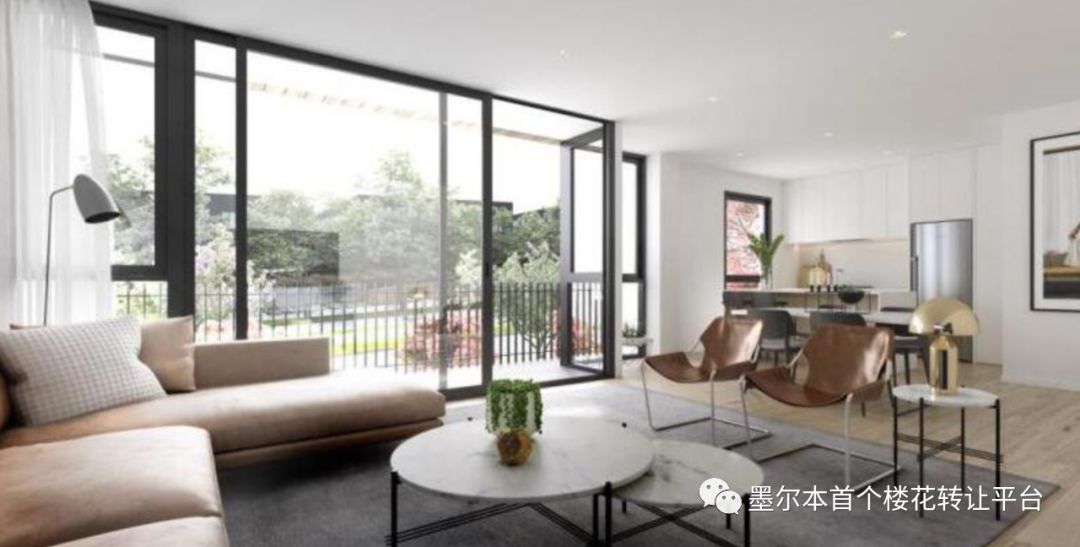 The open-plan living and dining area on the first floor continues the sleek modern design with warm wooden floors and plenty of natural light, flowing through the wide windows.
The full-height sliding door provides uninterrupted flow from the inside out, allowing immediate connection to a private terrace, perfect for relaxing or entertaining. A range of homes offer extra luxury for the entertainment area with a terrace.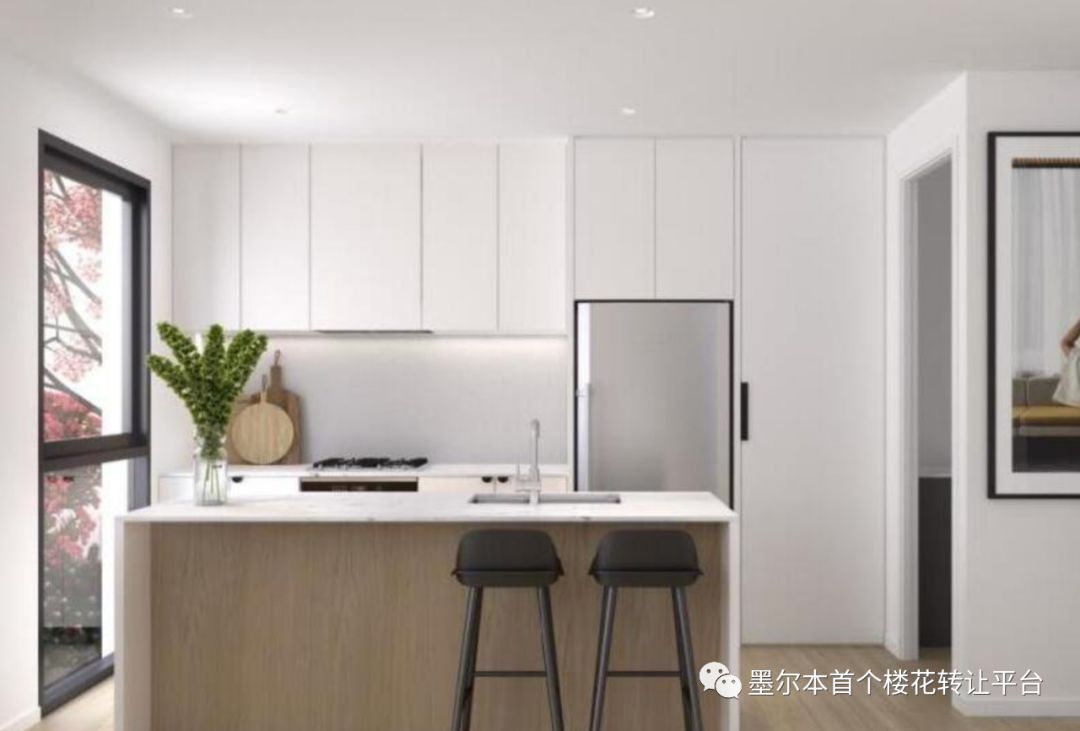 The kitchen area displays quality fixtures and finishes. High-gloss white joinery combines marble stone splashbacks and countertops to give you classic美食。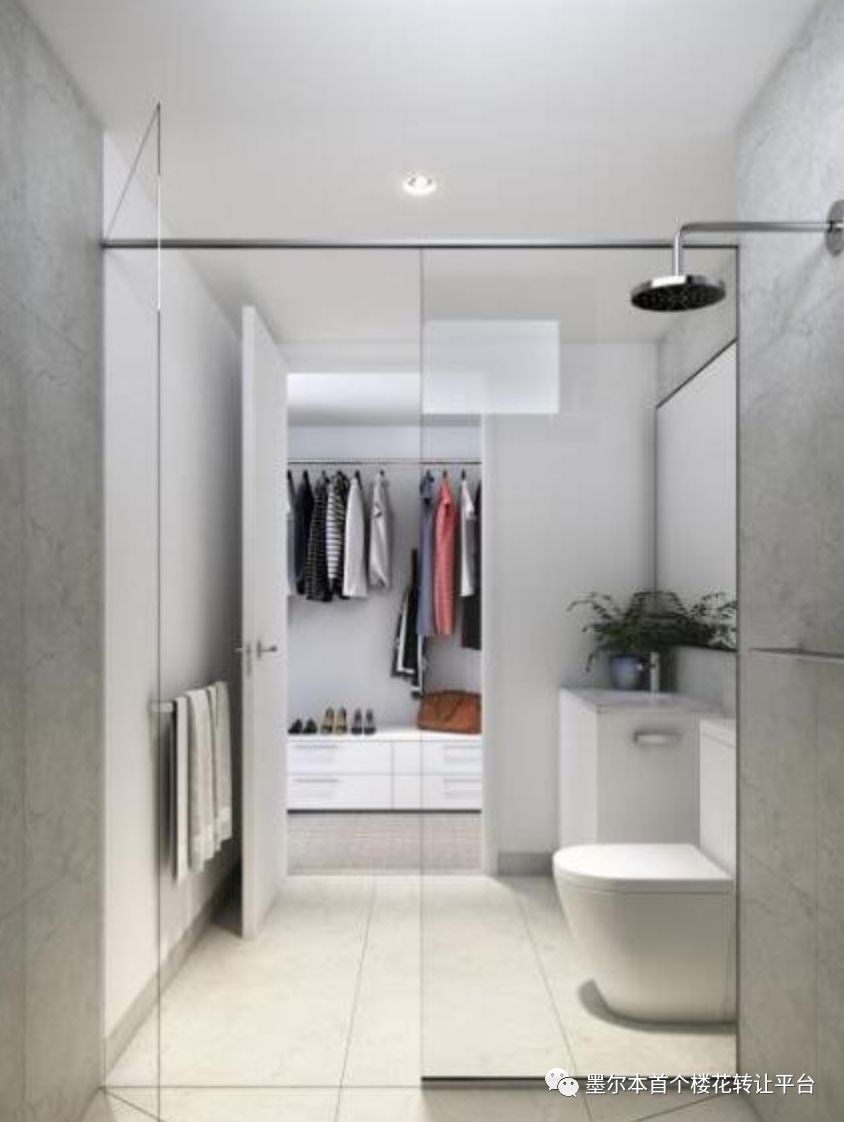 The discerning chef will appreciate this timeless design of the central island and integrated appliances.
Uncompleted information

Project Name: Springvale
Project address: 20 royal street, springvale
Area: springvale area
Project Type: Modern New Apartment
Delivery time: July 2019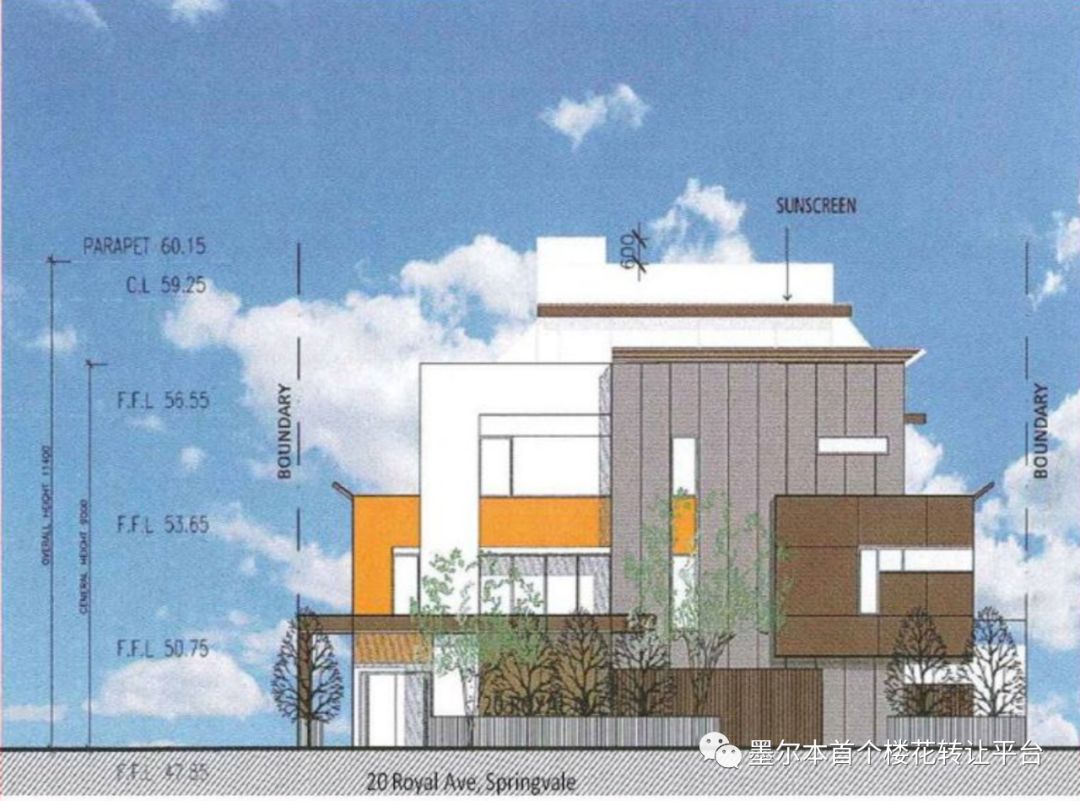 Located in the heart of Springvale Central, this apartment building is located in the highly sought-after "20 Royal Ave, Springvale", where you can enjoy luxury living. From here you can easily reach Mordialloc Beach, an ideal location for weekends of family and friends.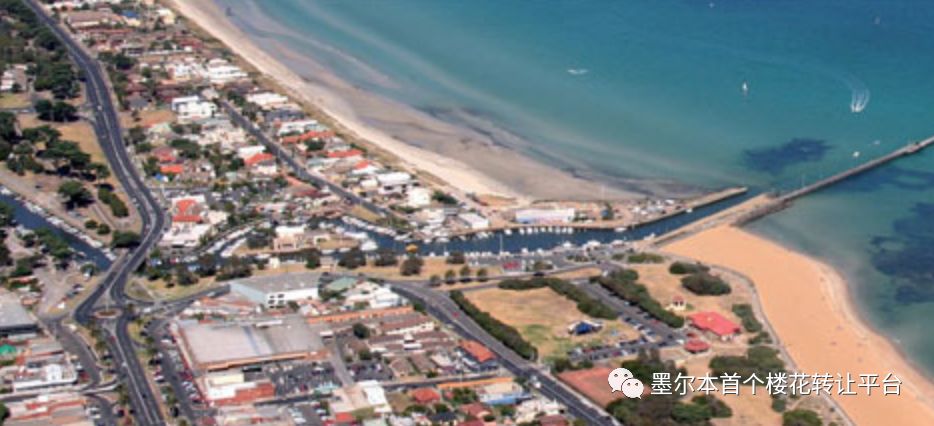 The project is adjacent to the Spring Valley Golf Course – a standard 18-hole golf course for people of all ages. Also suitable for people who want to cultivate new hobbies.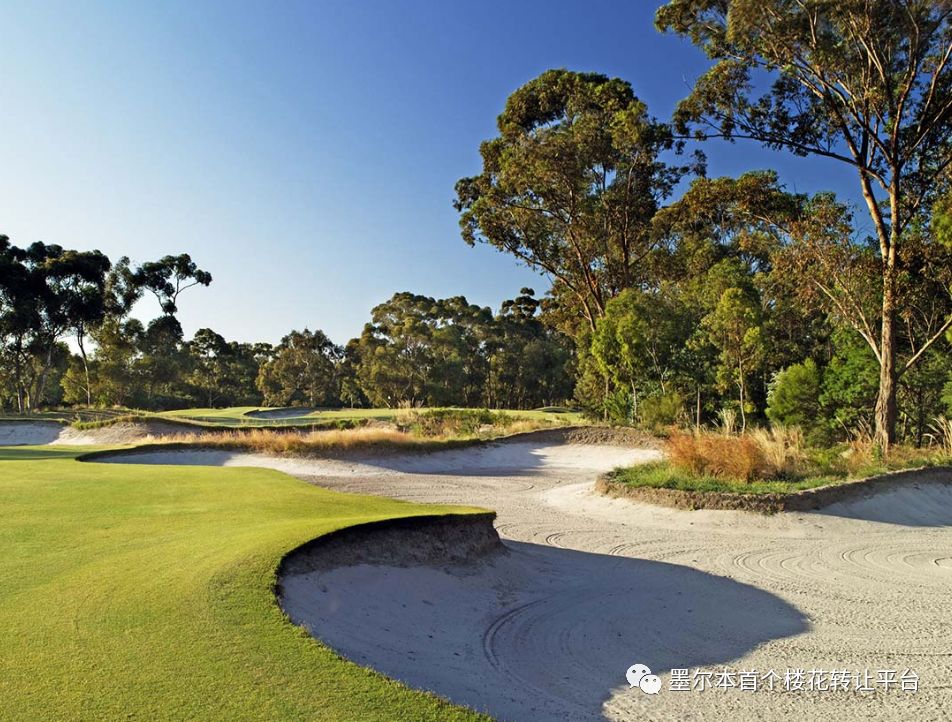 Magnificent four-story apartment building with 20 modern apartments: * 14 sets of two bedrooms, one bathroom, one parking space * 6 sets of one bedroom, one bathroom, one parking space * 3 sets of penthouses – each apartment on floors 1-3 Large balcony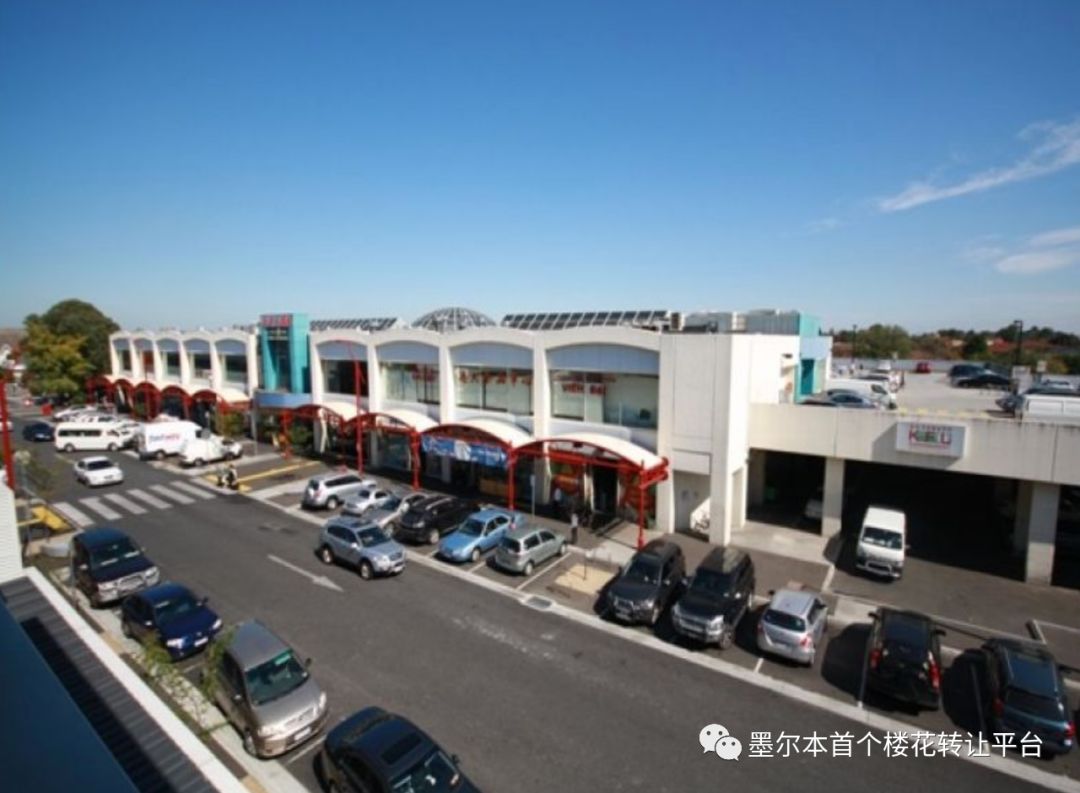 Boasting a coveted lifestyle experience, this striking two-bedroom apartment features stunning designer style, attention to detail and a coveted location, making it easy to stroll to the popular Springvale Mall and Springvale The train station is the best in the life of a boutique apartment.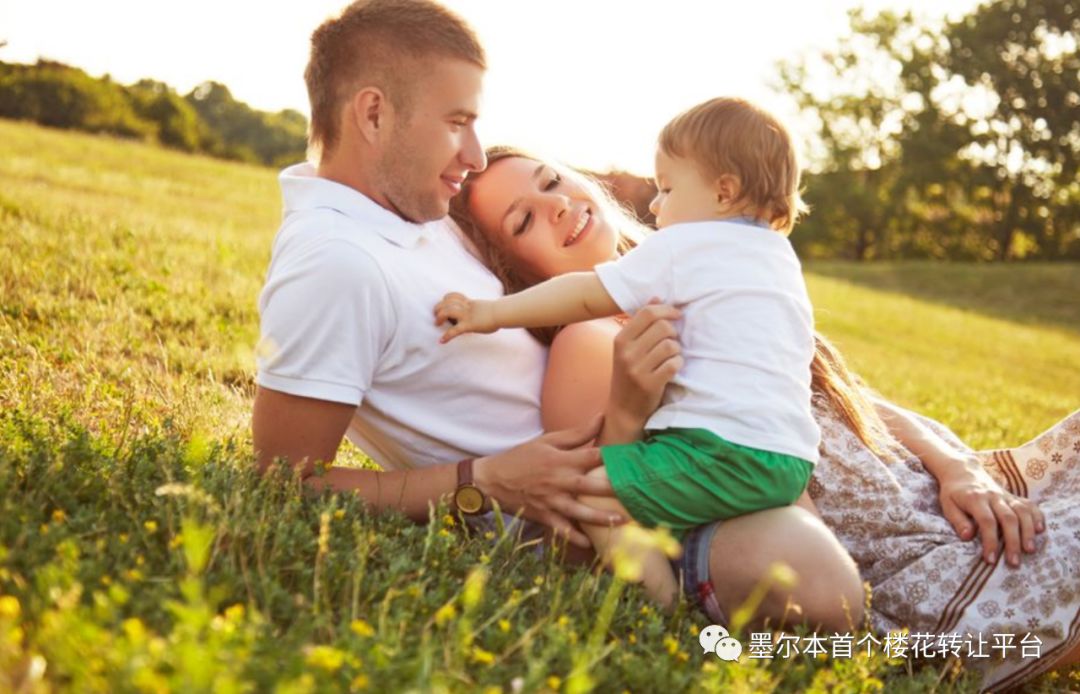 Bus, train, motorway and M1 motorway offer a variety of transportation options!
Shops, grocery stores, housewives centers, and IKEA are all nearby, making this property truly a dream for owner-occupiers or savvy investors!
Regional introduction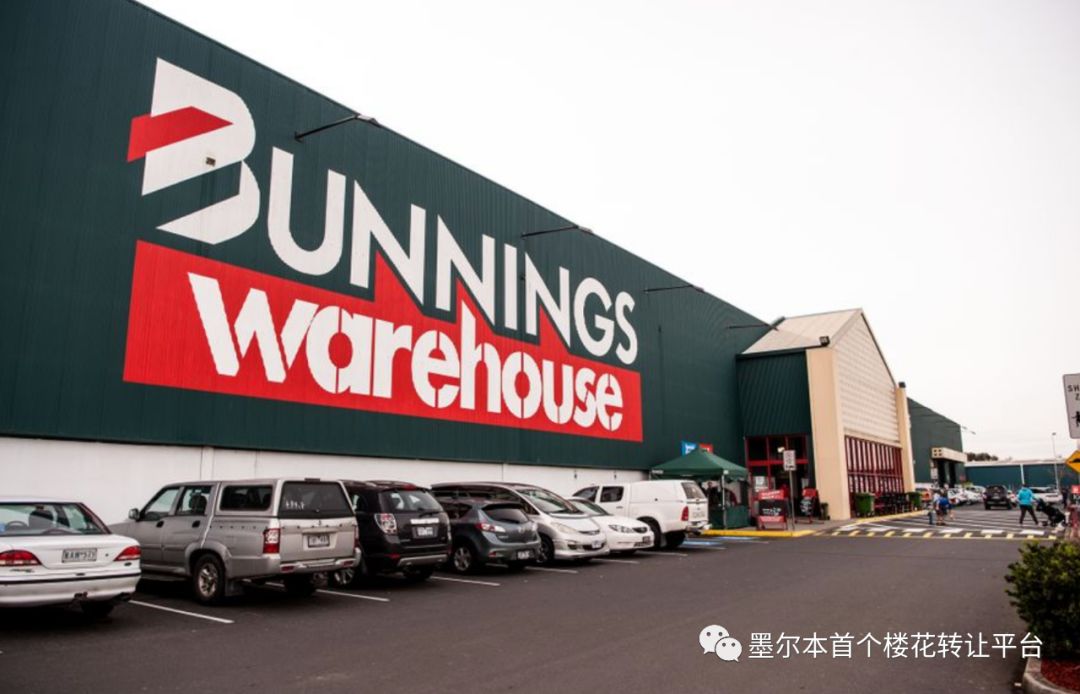 There are many Chinese-inhabited areas in Melbourne, and Springvale is the largest Chinese area in the southeast. When the early Vietnam War broke out, many Vietnamese fled Vietnam, and after several hardships arrived in Australia, they were resettled by the government in Springvale as refugees. Many of them were Chinese-born Vietnamese, so Springvale gradually became a Chinese settlement.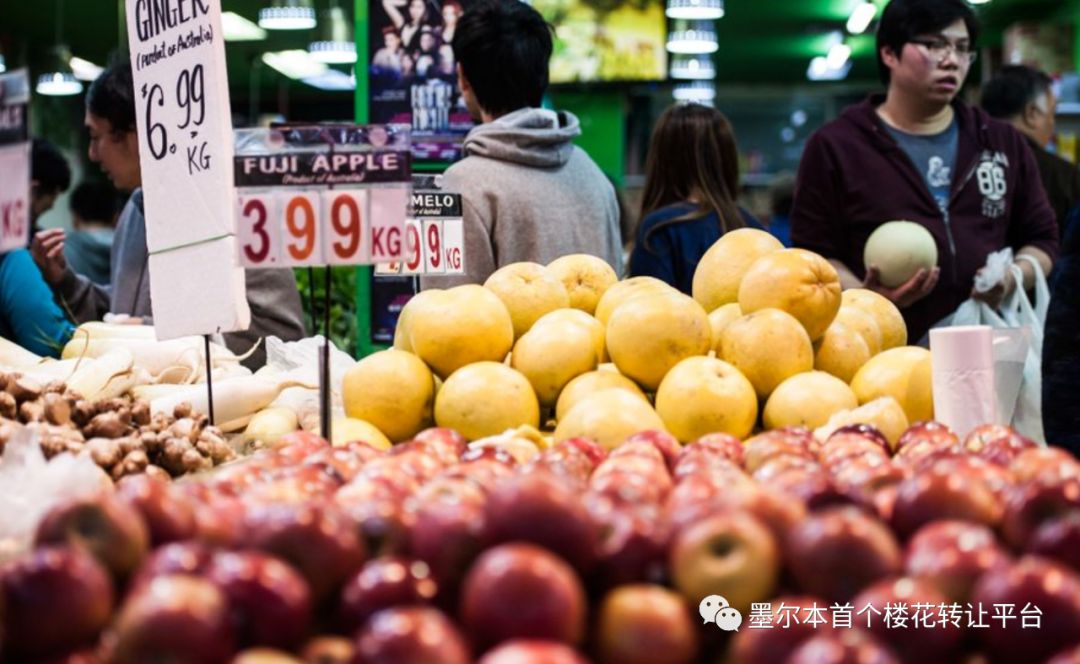 Into Springvale, you can see many Asian supermarkets, Chinese foods are all available, very fresh, the price is also appropriate, and most of the stores will speak Chinese, so many Chinese will drive from other urban areas to purchase here.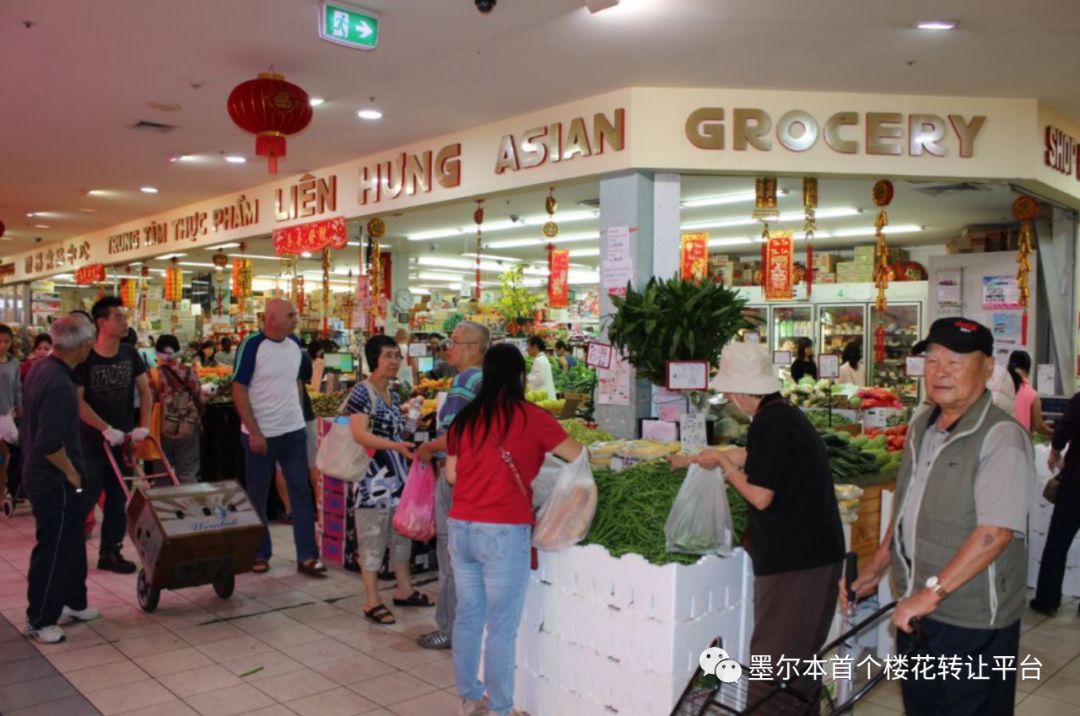 Springvale also has many famous Asian cuisines, including Chinese, Vietnamese and Thai cuisines. The taste is traditional and authentic, and you can find homesickness for those who miss their hometown.
Springvale is located 23 kilometres southeast of Melbourne's city centre and is under the jurisdiction of the Greater Dandenong City Council. According to the 2016 census, the Springvale population is 21,714. The number of Australian-born residents is 28.2%, Vietnam is 20.8%, India is 9.2%, and China is 5.3%.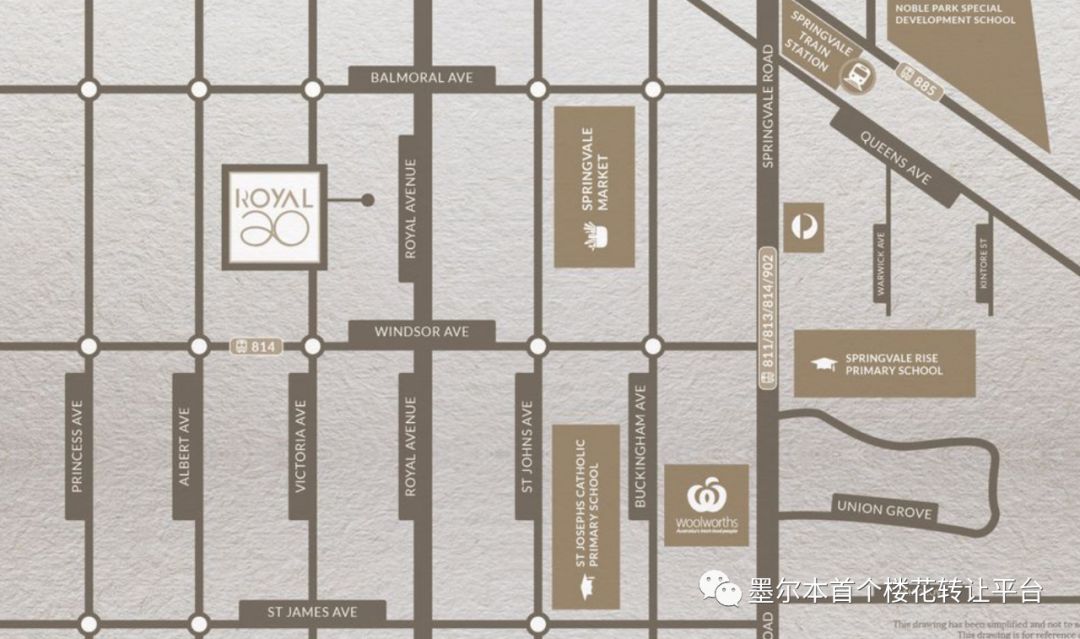 Springvale, with an area of 11.2 square kilometers, is a large urban area in Melbourne. Although there are sporadic small-scale industrial areas in the northwest and northeast of the city, Springvale is mostly residential.
One of Springvale's most famous places is Springvale Botanical Cemetery, the 110-hectare cemetery that is also the largest cemetery in Victoria, and many Australian political celebrities sleep here.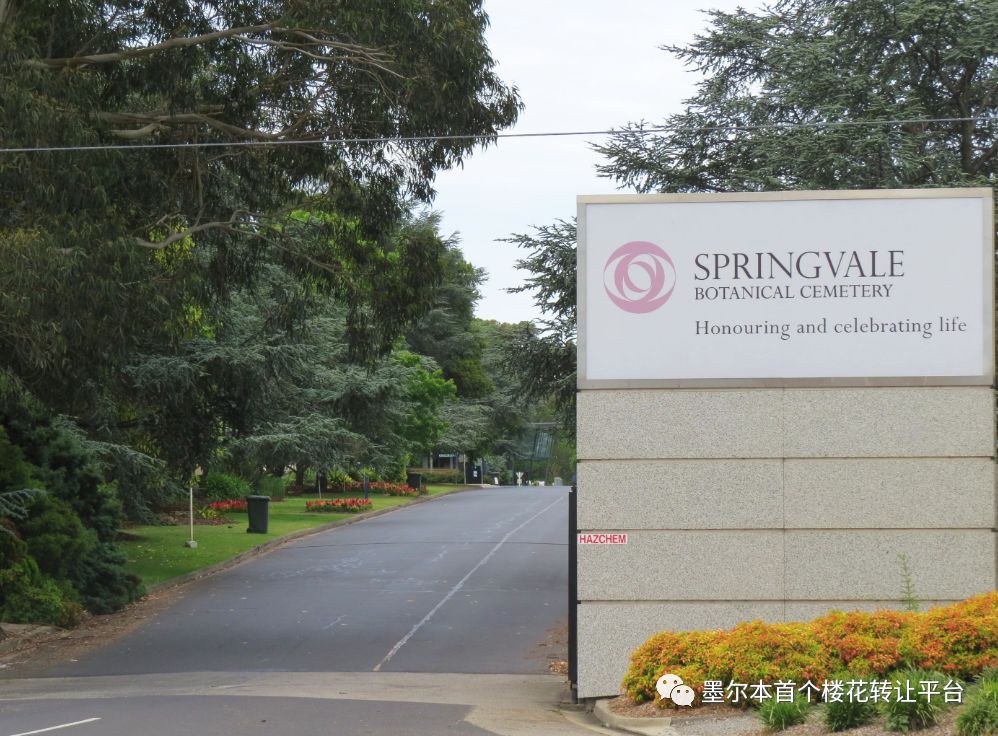 Unlike other cemeteries, Springvale's cemetery is green and beautiful, with different activities, including botanical guided tours, meditation, coffee parties and fitness classes. Therefore, the Chinese also took this good place as a resting place. Here, the only Feng Shui cemetery in Australia was established. It was designed by Chinese master craftsmen and designed by famous Feng Shui masters. It is reported that the best feng shui cemetery is worth hundreds of thousands of Australian dollars.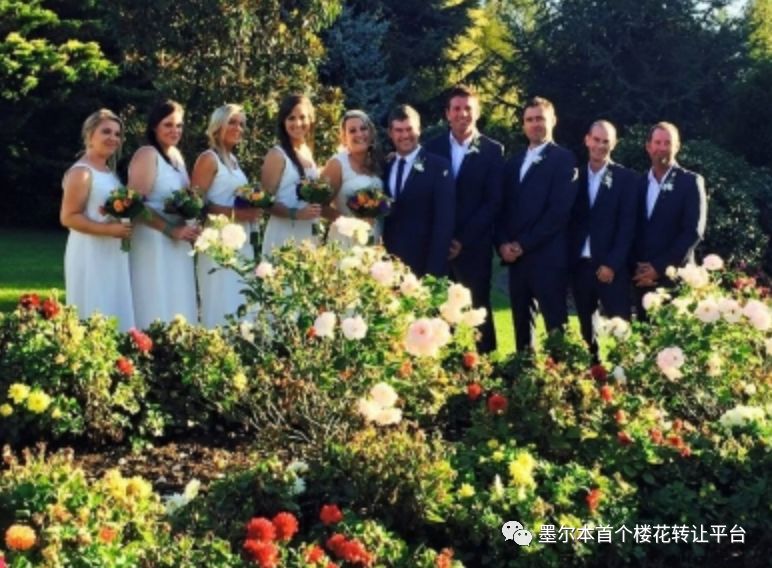 In addition to this famous cemetery, Springvale is best known for the Sandown International Raceway, the first stop of the annual V8 Supercar endurance race. The Sandown track is 3.1 kilometers long, with high shoulders and multiple right angle bends, so it is the most troublesome driver and the most exciting Australian track.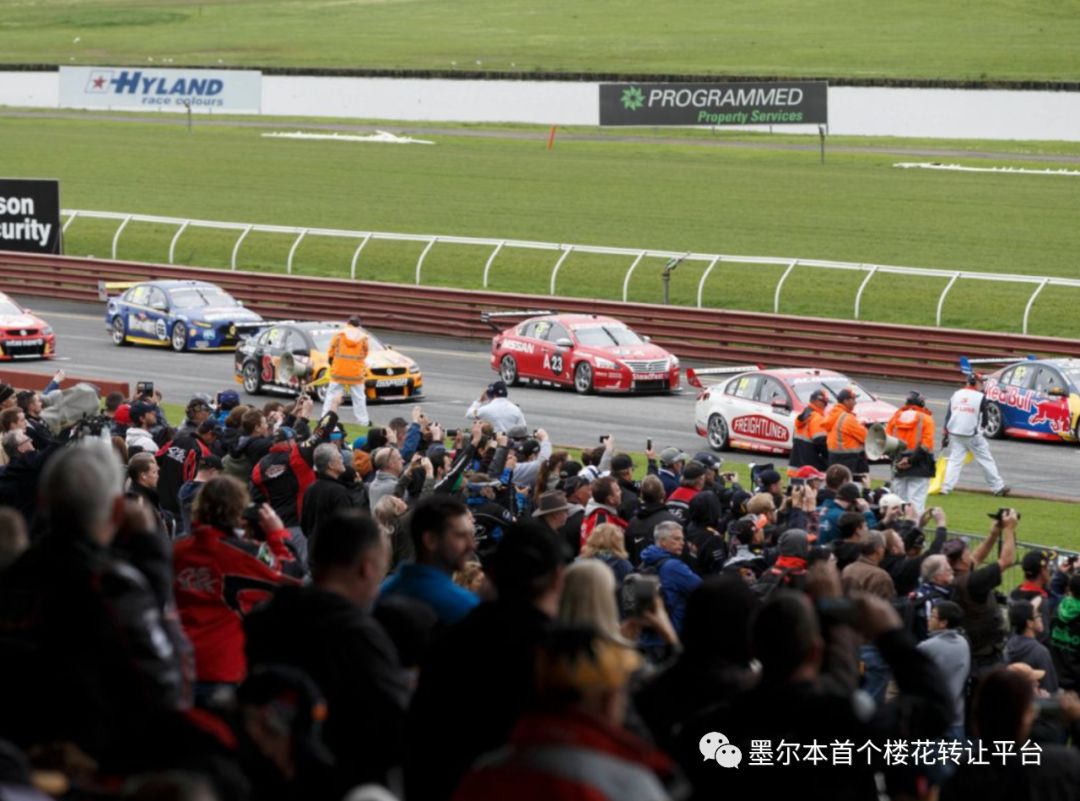 In terms of law and order, because of the increase in the number of students at Monash University, it has become a safe city in recent years.
Surrounding facilities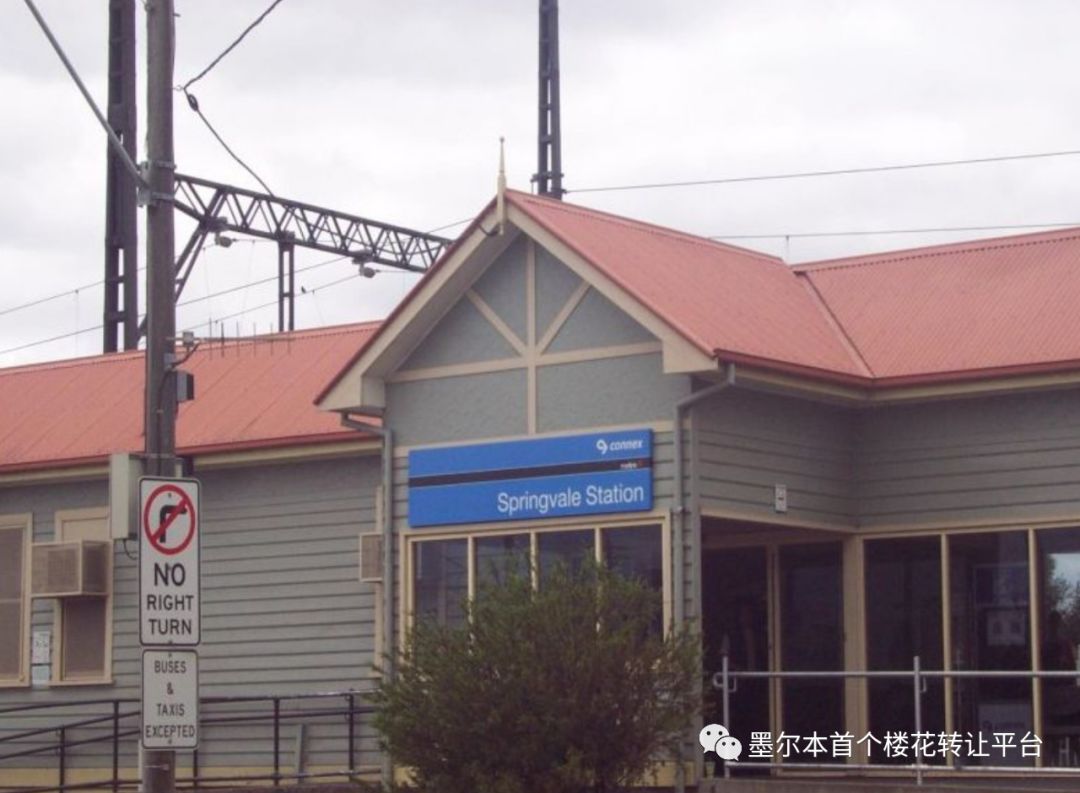 In terms of transportation, Springvale has two train stations, Springvale Station and Sandown Park Station. Springvale Road originally had a train crossing, and residents spent a lot of time waiting for the train to pass.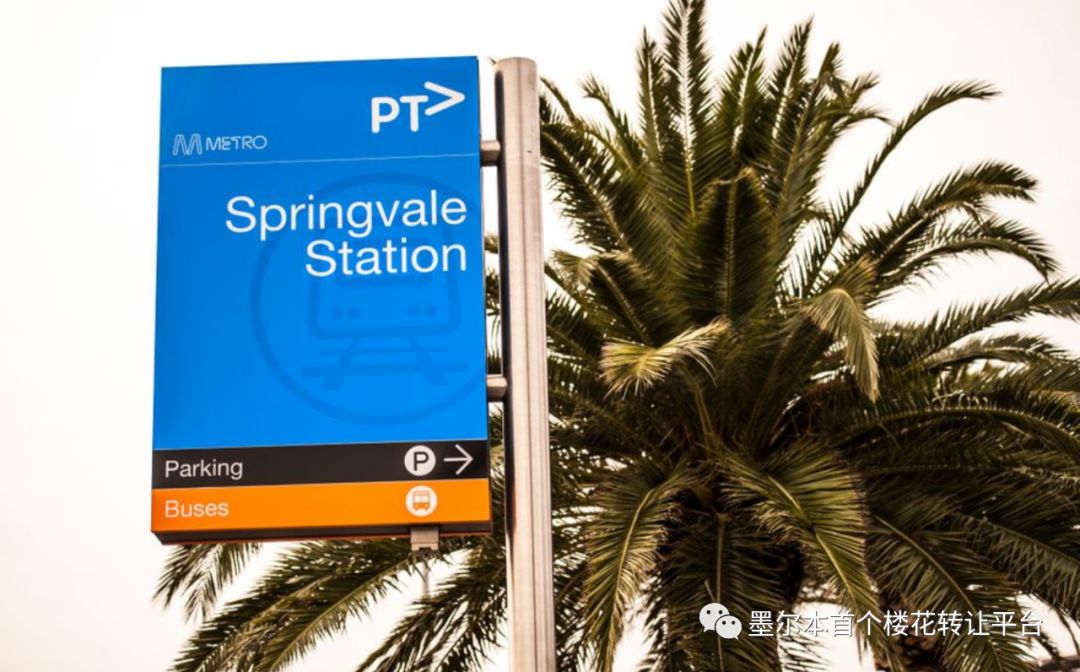 The government spent 159 million yuan to dismantle the level crossing and build a new Springvale train station, shortening the time for residents to travel. After the new train station opened in 2014, Springvale's house prices also rose sharply.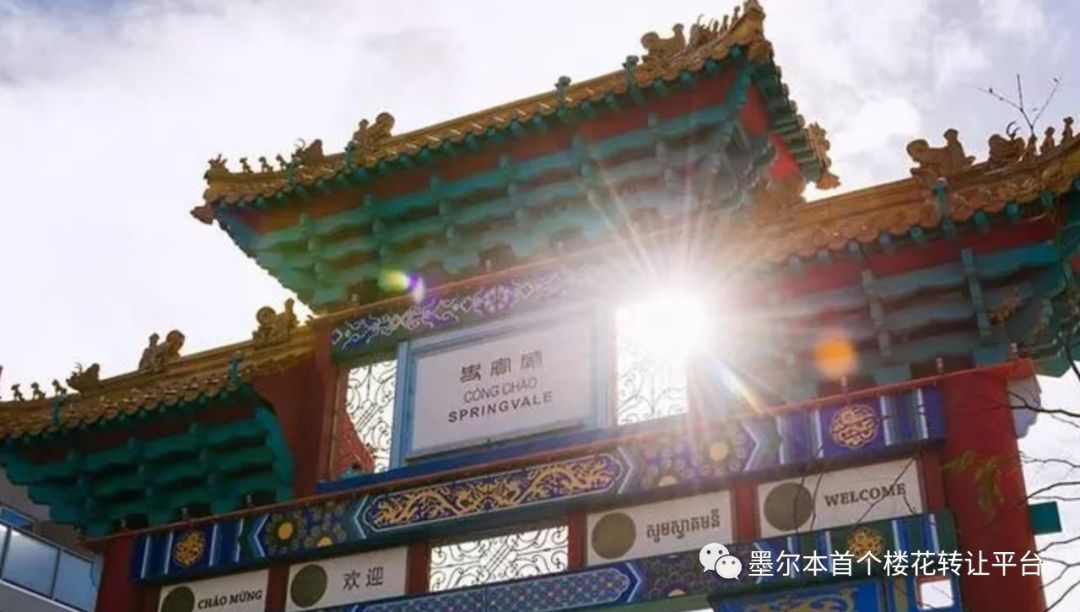 Shopping at Springvale is also very convenient. Although there are no traditional large shopping malls, the unique small shops are more popular among residents in the area.
In addition to the Springvale Mall and Springvale Plaza, which are home to many Asian stores, there is the Springvale Home Furnishing Center, where many famous furniture stores such as Ikea are stationed.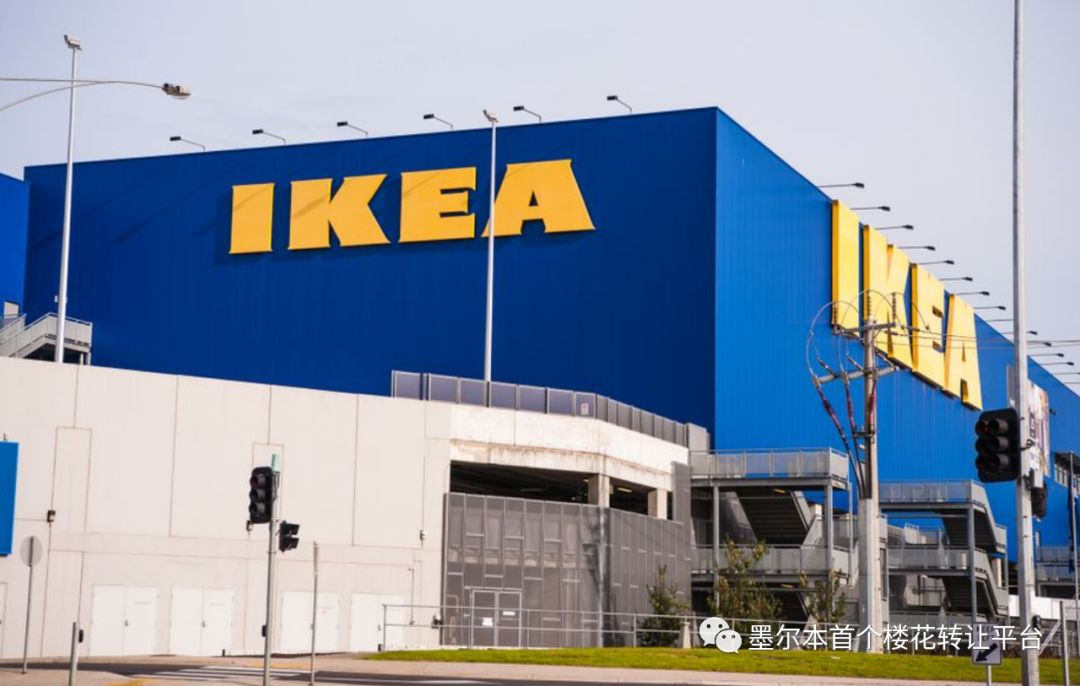 Springvale is close to Monash University's Clayton campus, so many students live here.
There are a number of primary and secondary schools in the district, including Springvale Public High School, Springvale Rise Public Elementary School, St Joseph's Catholic Primary School, Westall Middle School, and Melbourne's famous private school Haileybury College.
Monash University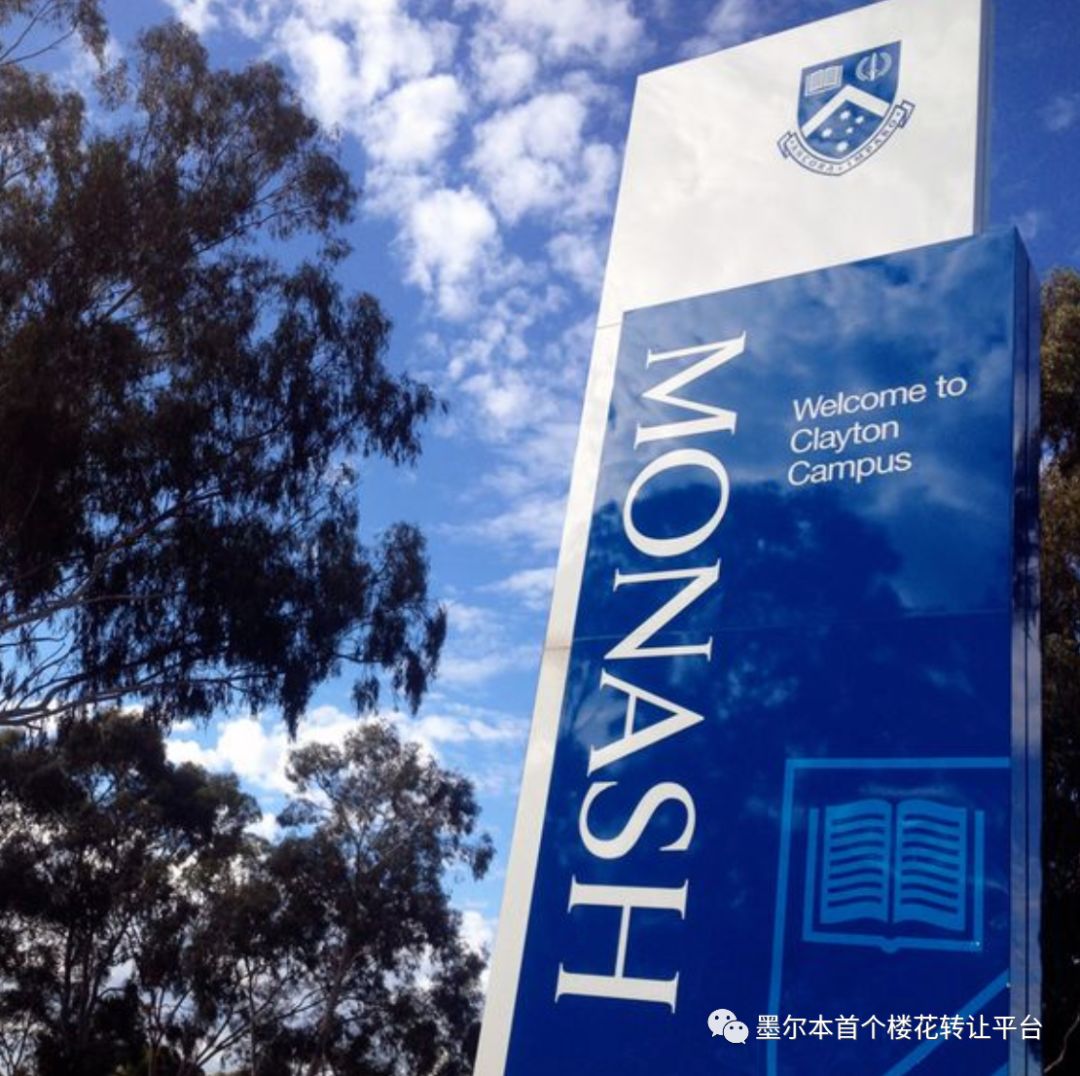 Monash University, located in Melbourne, Victoria, Australia, is one of the world's top public research institutions of higher learning, one of the top 100 universities in the world, one of the top eight universities in Australia, the five-star university in Australia, and the premier academic town in the southern hemisphere. . Founded in 1958 by the National Assembly, in honor of the outstanding military commander, public administration official and civil engineer Sir John Monash, the university is named after its surname, and the official Chinese name is Monash University.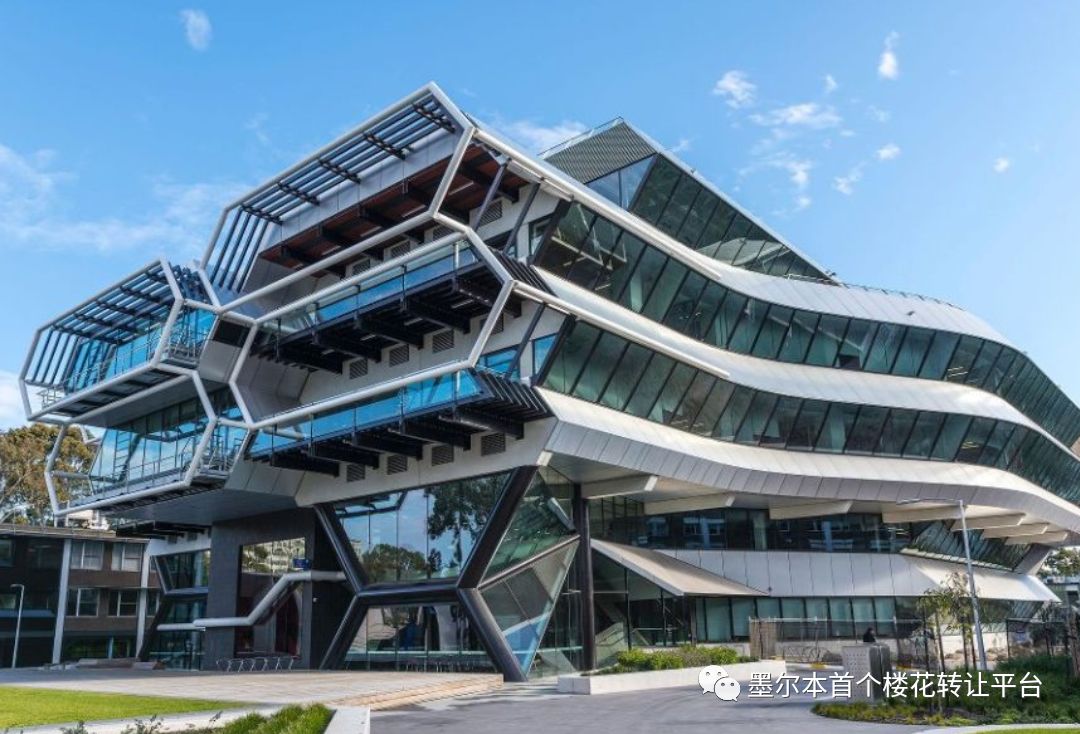 Monash University is Australia's largest intensive research university. Monash University has campuses and research centers in several countries on four continents. It works closely with universities in the global research field and has established partnerships and academic alliances in North America, Europe, Asia and Africa.

Monash University has six campuses in Melbourne and more than 100 research centers and 17 partner research institutes including the Australian Synchrotron, the Australian Stem Cell Center. Monash University ranks 58th in the world in the 2020 QS World University Rankings. In 2019, the Times Higher Education World University ranked 84th in the world. In 2019, USNews World University ranked 62nd in the world, 2018 Ranked 91st in the world in the academic rankings of the world universities.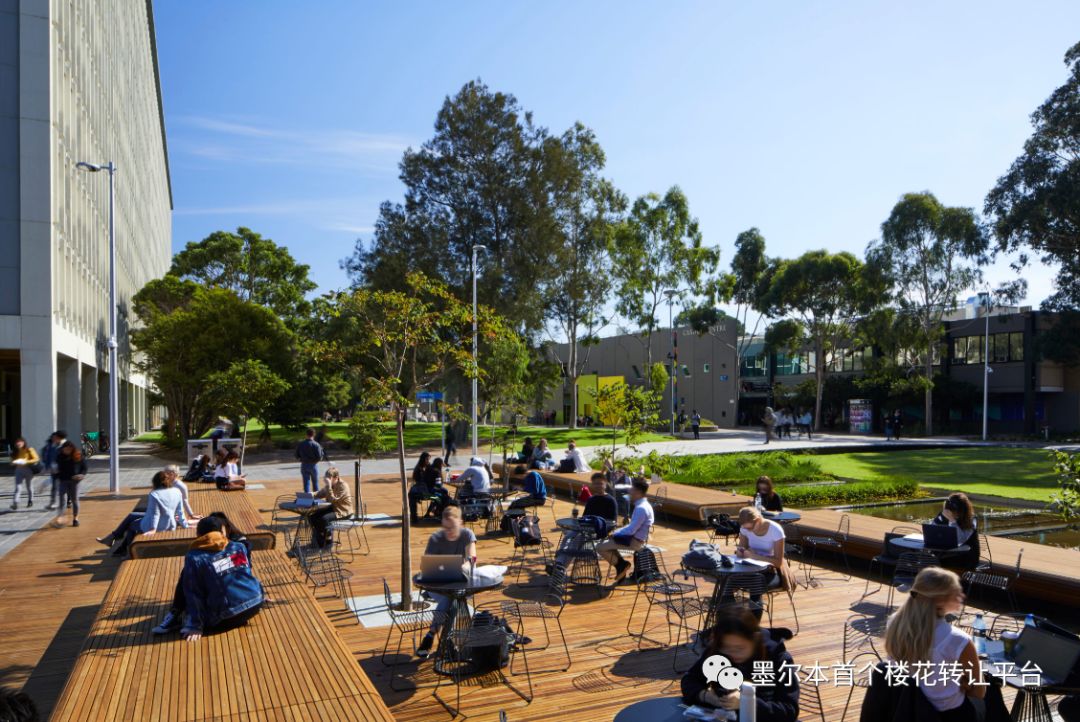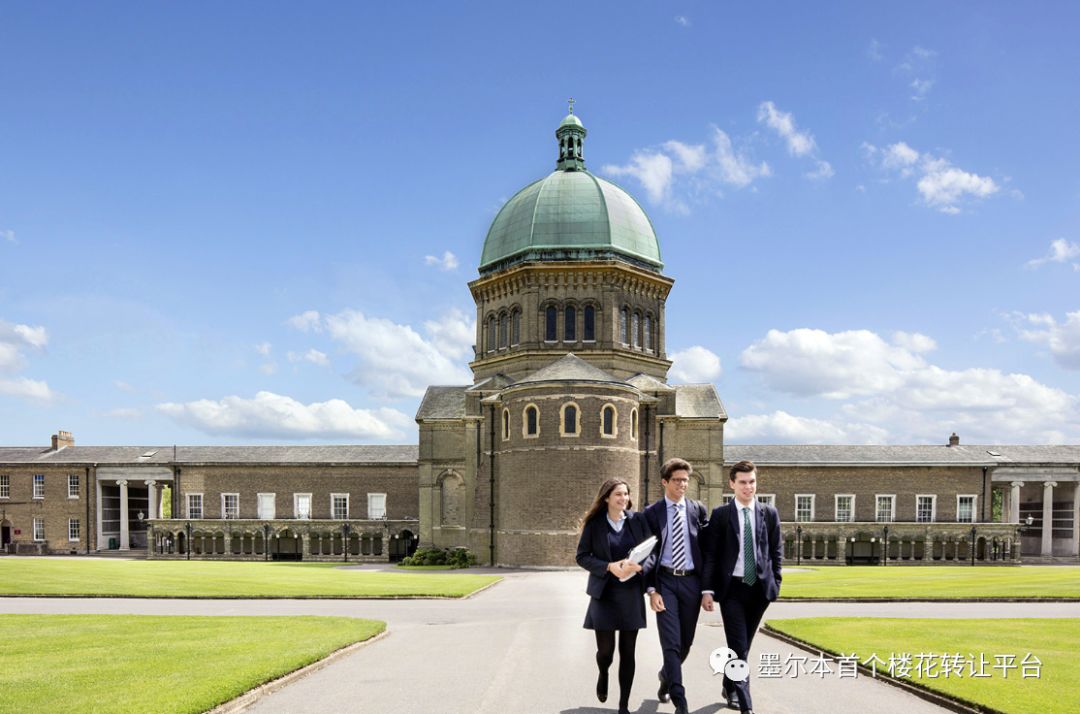 Haileybury College is the best independent school in Victoria, Australia, funded by the federal government and governed by state education for education management and quality control. It was founded in 1892 and has a history of 112 years.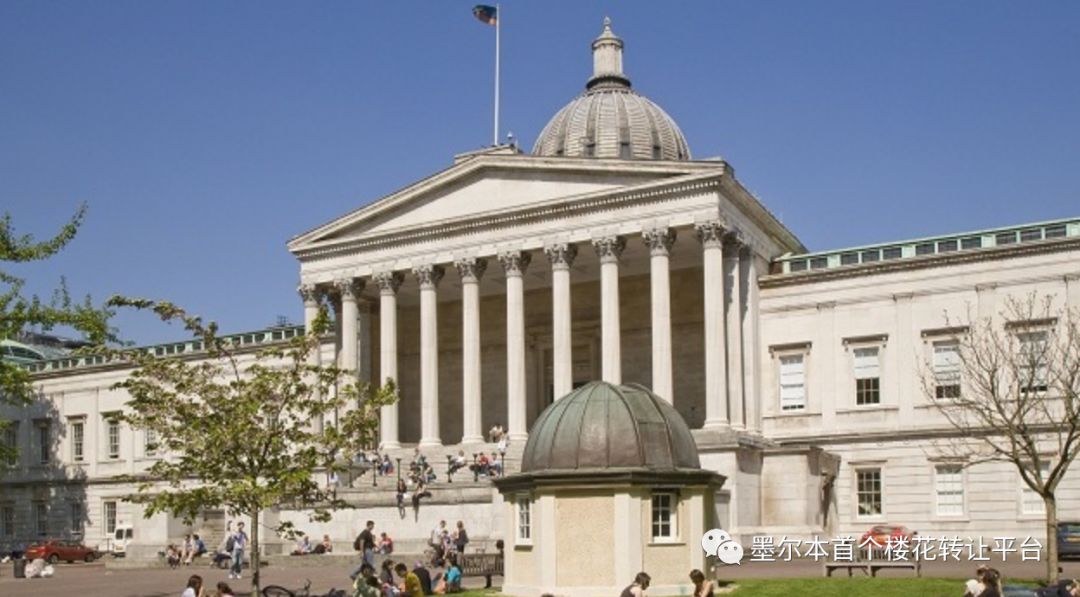 Today it is one of Australia's leading private schools. The school has three campuses located in the Brighton, Berwick and Keysborough areas of southeast Melbourne. The school is registered with the Registered Schools Board of Victioria.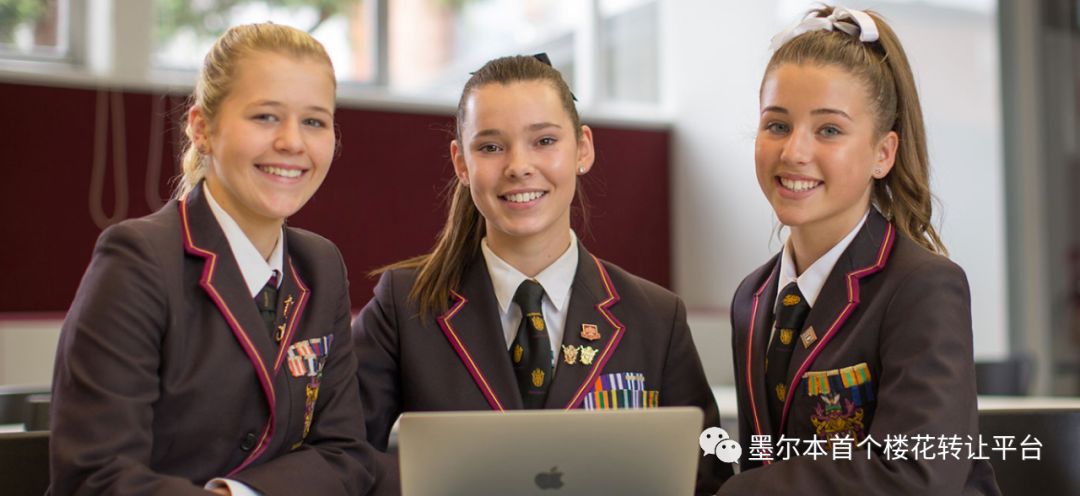 International students are generally enrolled at Hebrew's campus in Keysborough, Keysborough, which has high-quality facilities to meet the academic and ancillary needs of students. Hebrew uses a variety of teaching and assessment methods and is an advanced innovation school in the Australian education community.
Interior design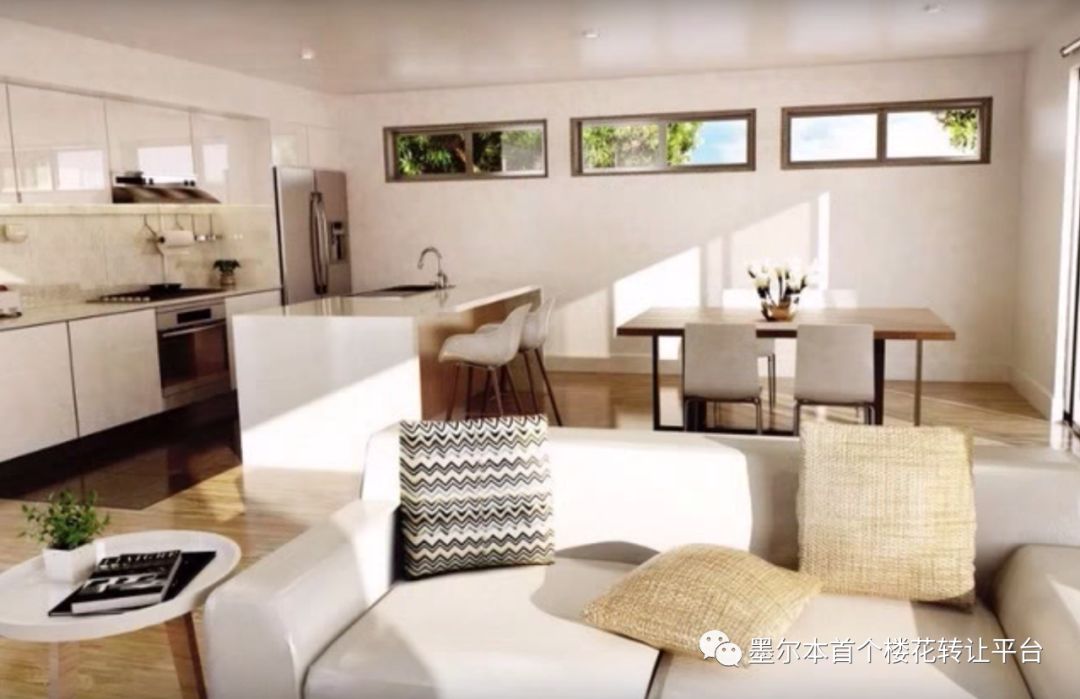 Light and airy, including polished wood floors polished through a large living area and dining area, kitchen with oversized storage, stainless steel appliances, bedroom with BIR and shiny bathroom with modern style.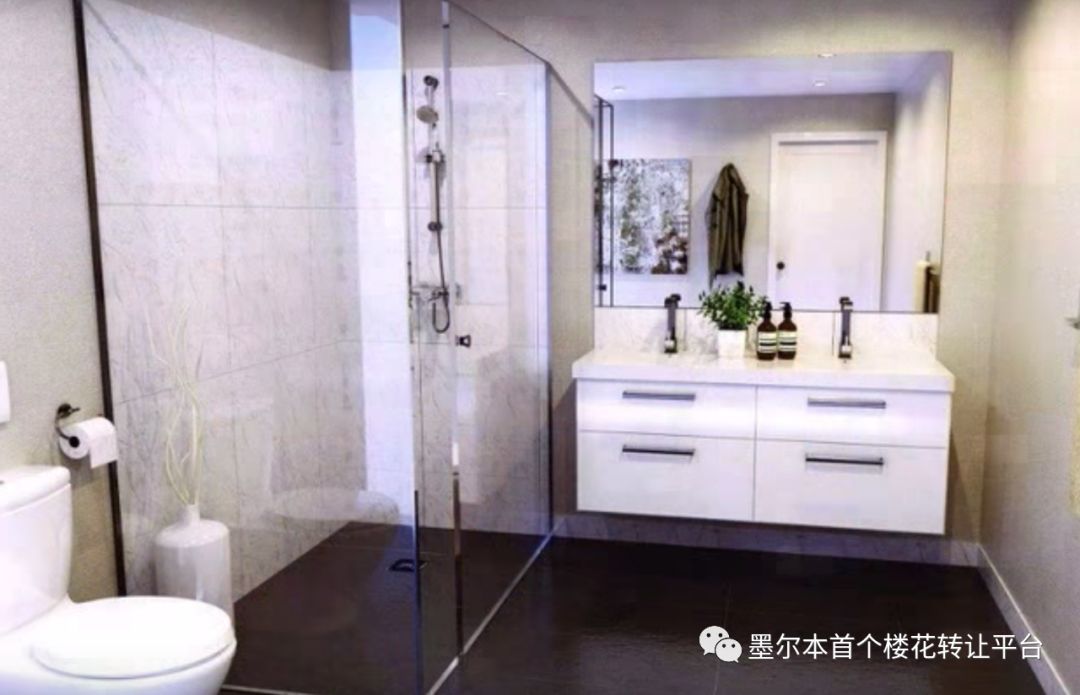 You also have a moderately sized entertaining balcony that will be the perfect complement!
Uncompleted information

Latest apartment building list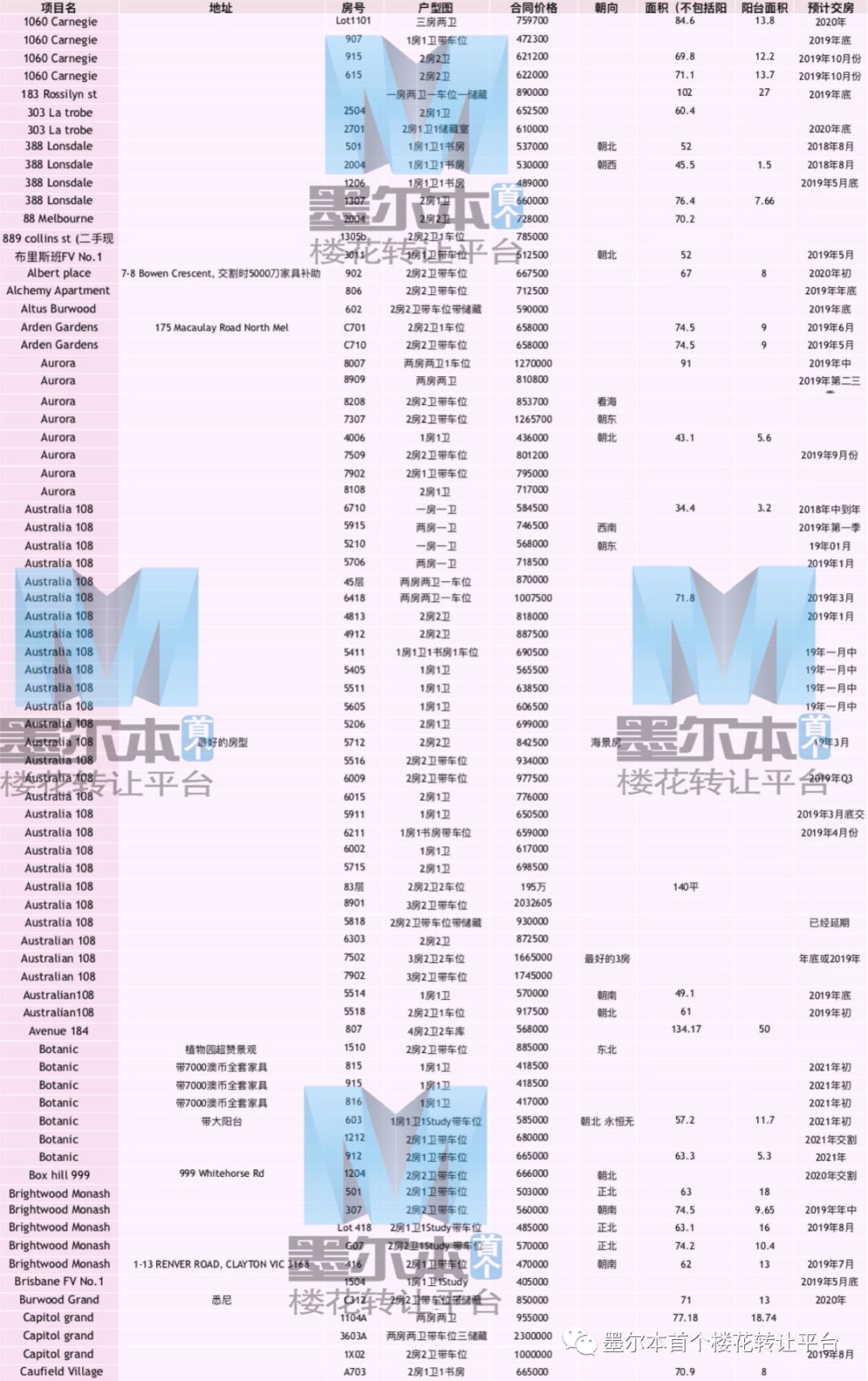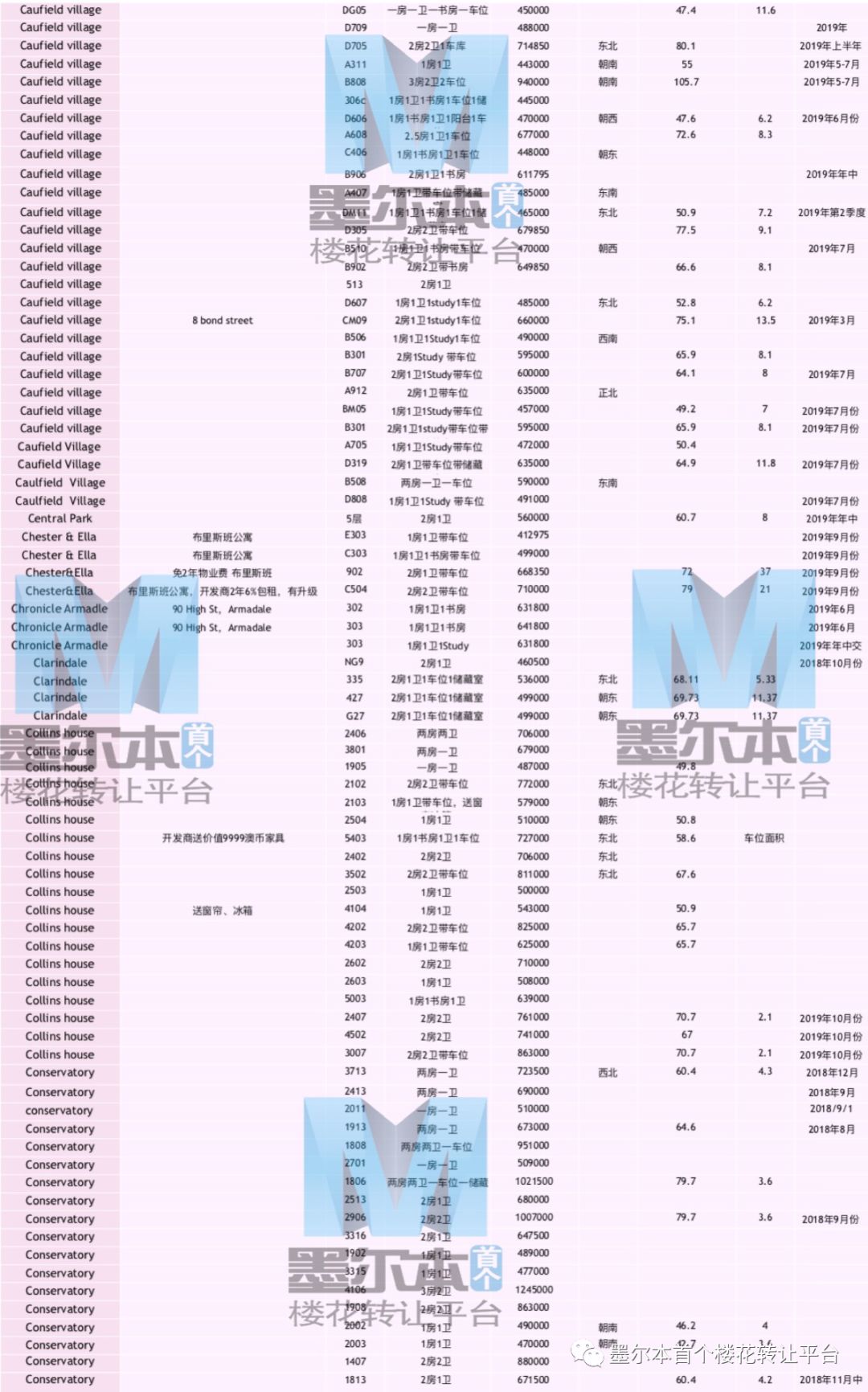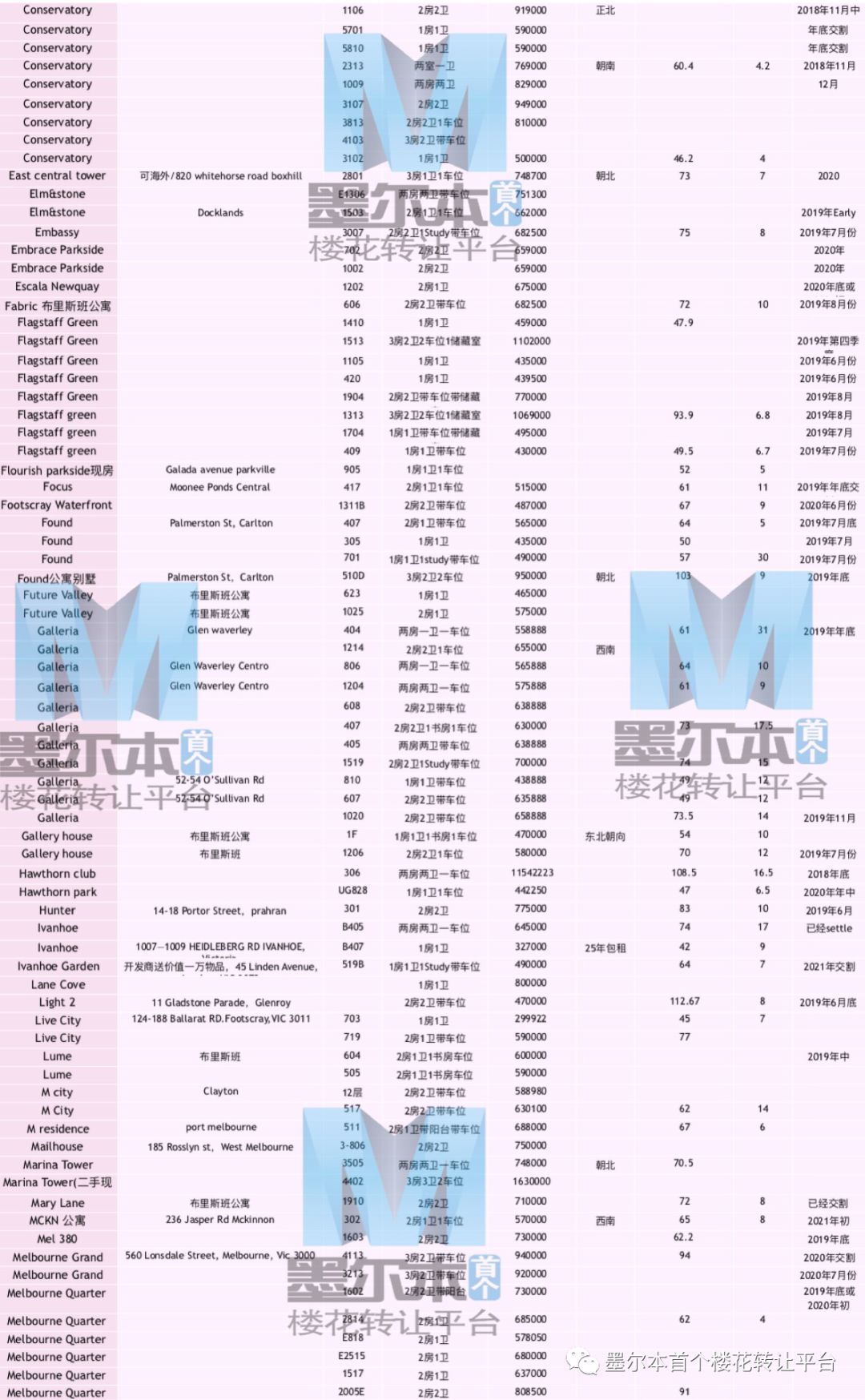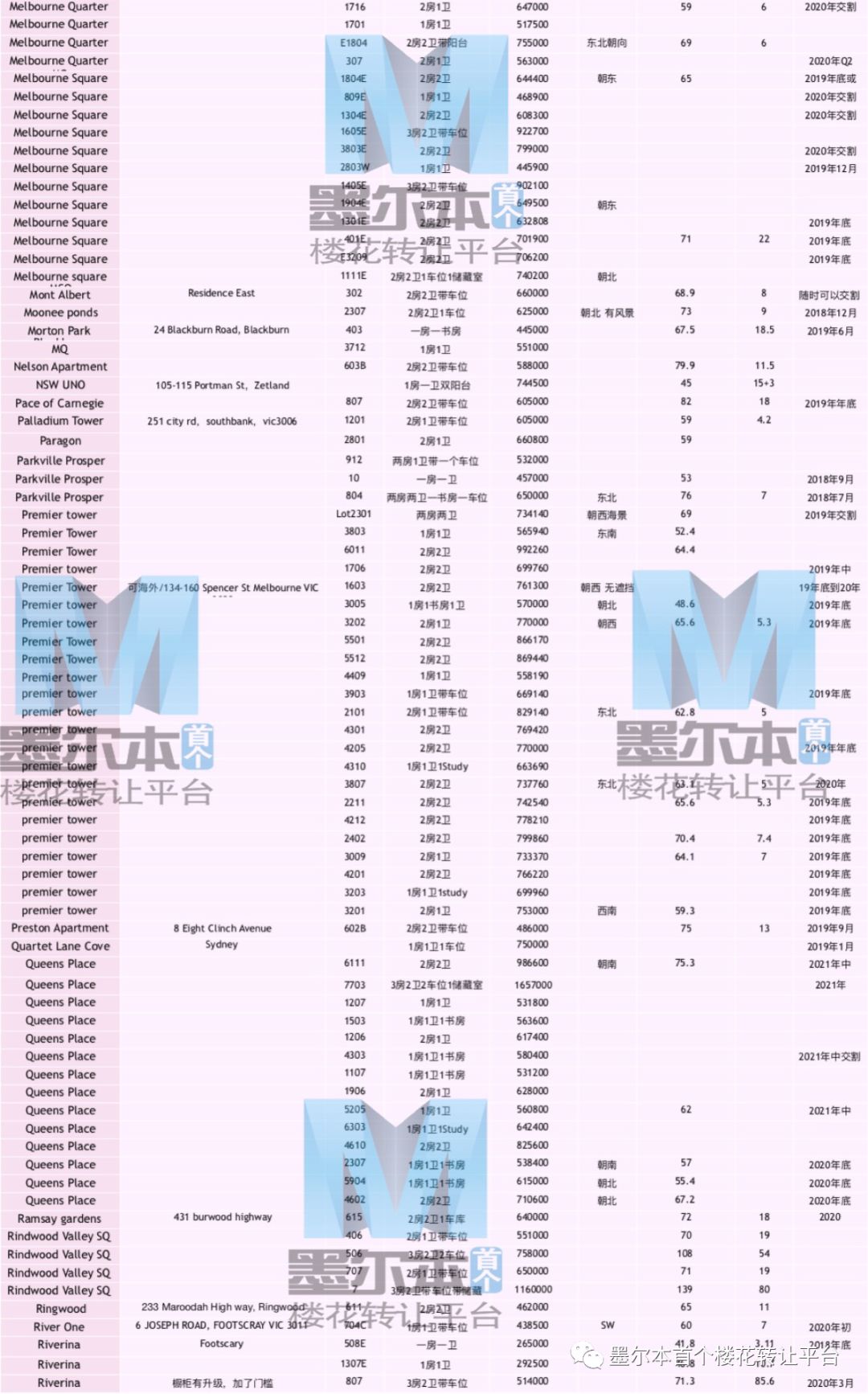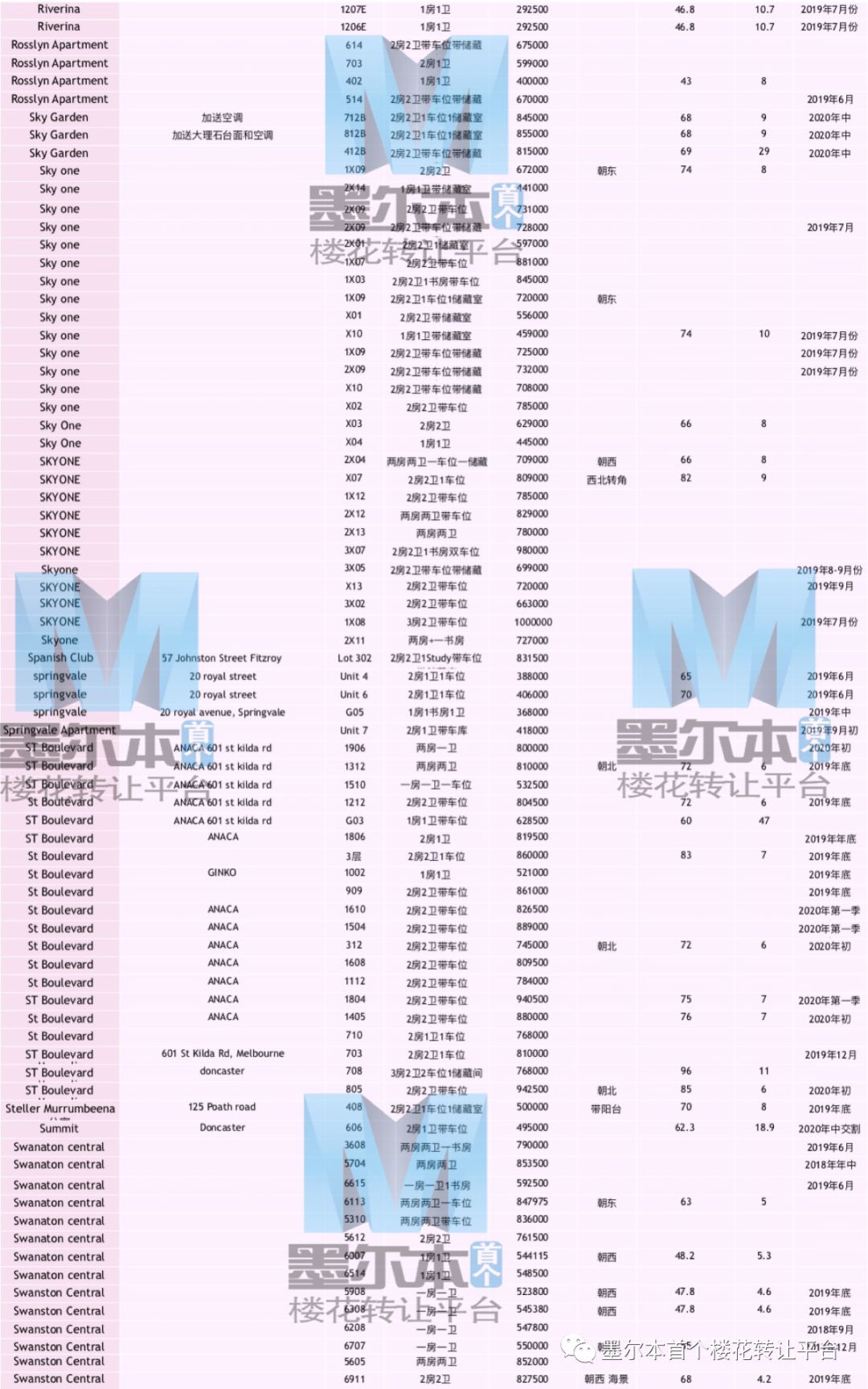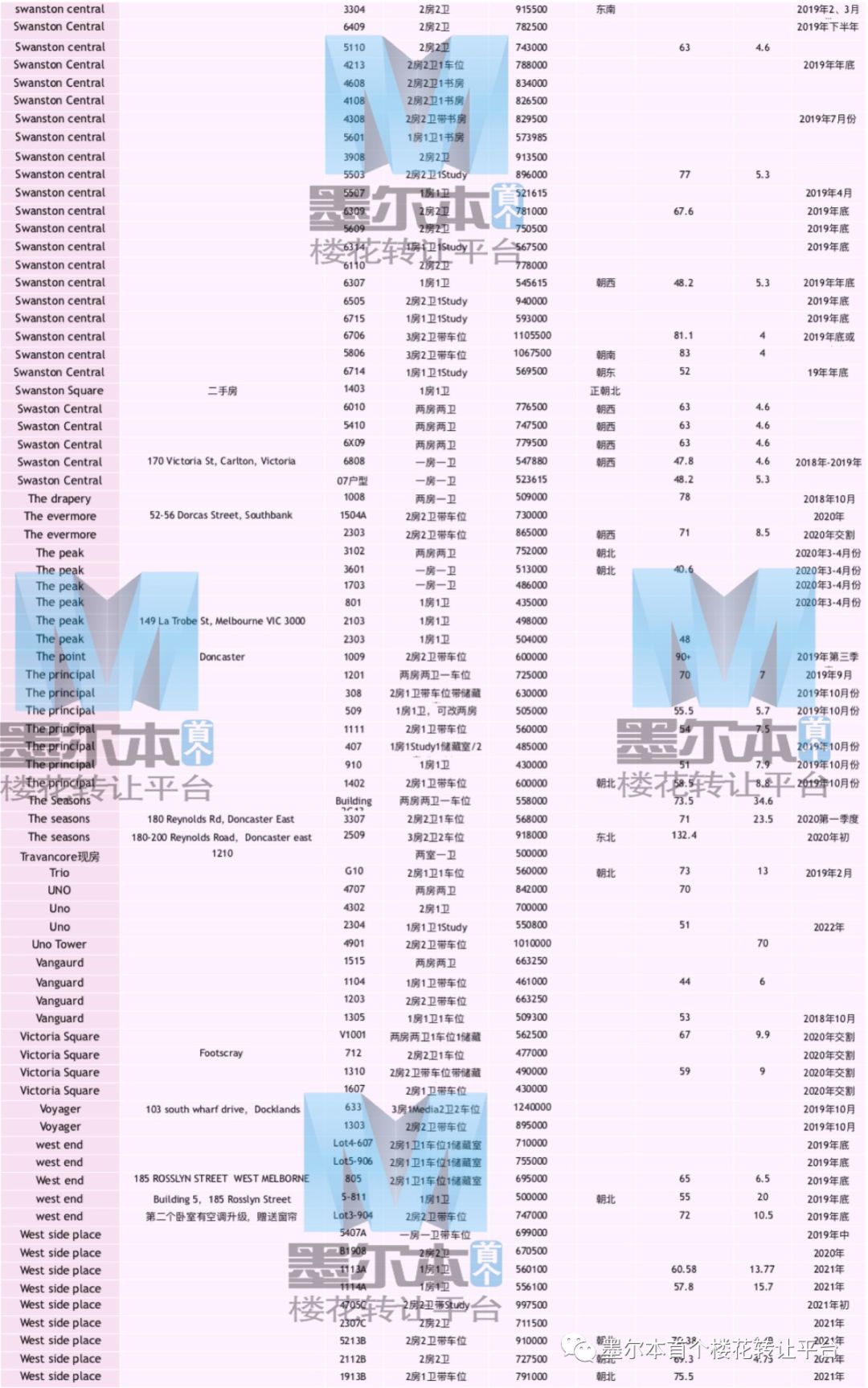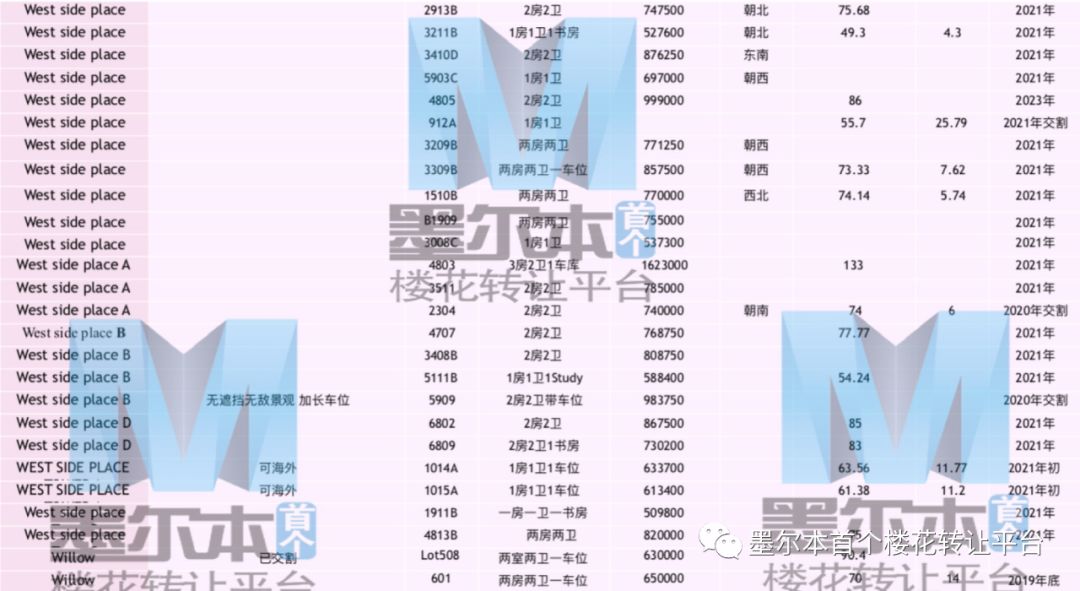 Latest Villa & Land House Listing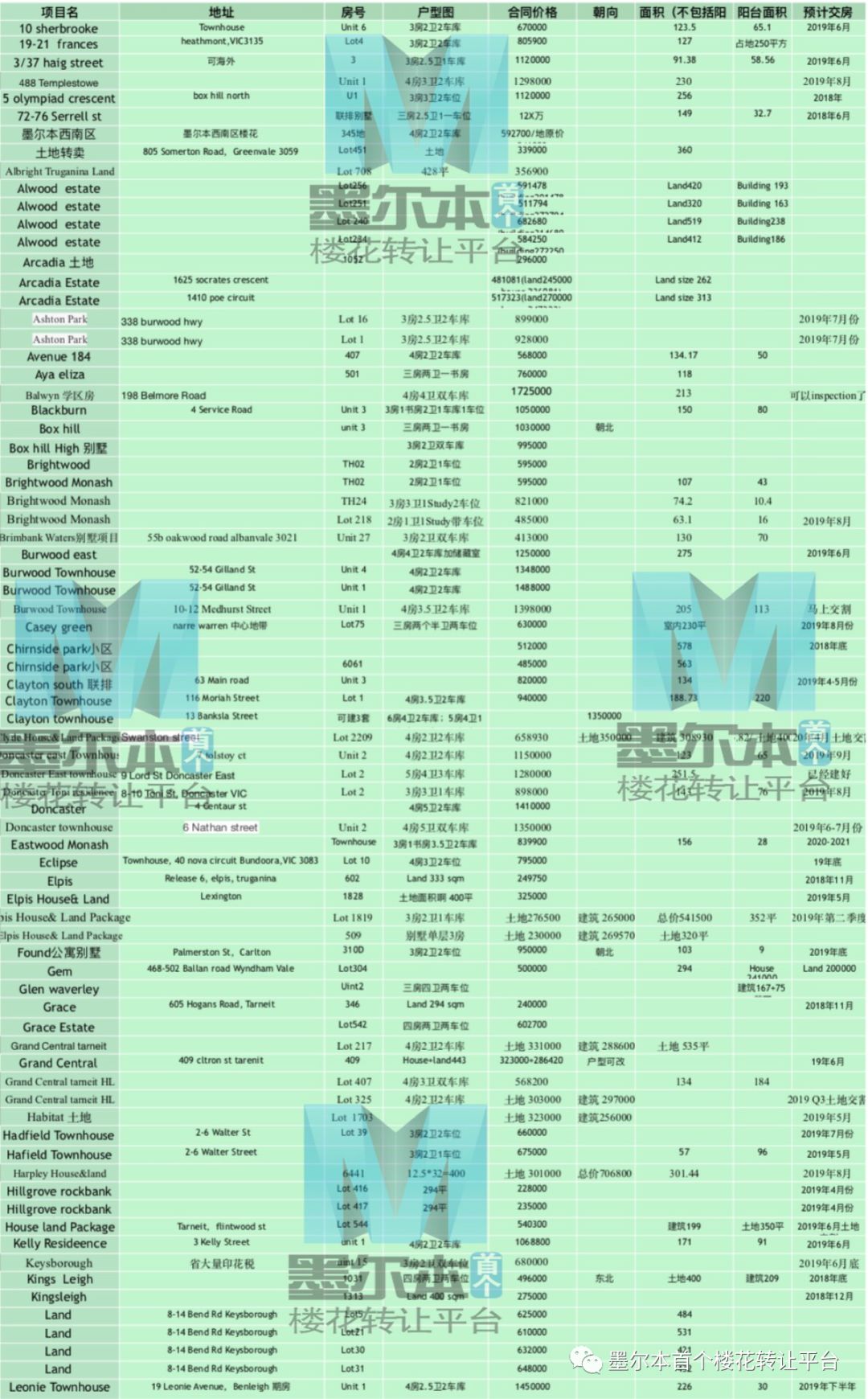 Platform introduction
Melbourne's first large-scale uncompleted flats transfer platform, under the umbrella of Zunbo Real Estate Investment Group, was established in early 2014 and has helped thousands of customers to successfully transfer uncompleted flats. As the first most formal, authoritative and most comprehensive floor flower transfer platform in Melbourne, we are committed to providing our customers with the most professional, caring and quality one-stop service, and promise no cost before the successful transfer of the building. Our uncompleted flats business includes not only boutique apartments and luxury apartments in the city centre and other popular areas, but also high quality villa projects. Therefore, we have enough confidence to meet the different needs of different customers for the property. Since its inception, the platform has been recognized by countless customers and has established long-term relationships with a large number of Melbourne real estate elites. If you have any questions about the transfer of residential properties in Melbourne, please feel free to email us at Nomination@pr-igroup.com.
If you don't want to settle your house, or want to transfer your building, please contact us, our professional team will handle the building transfer business for you.
For details, please contact our transfer floor department or WeChat customer service.
Tel: 0451381977 Ms. Zhang
WeChat: Nomination_1st
You can scan the QR code below:
Melbourne's first floor flower transfer platform No. 1 customer service: