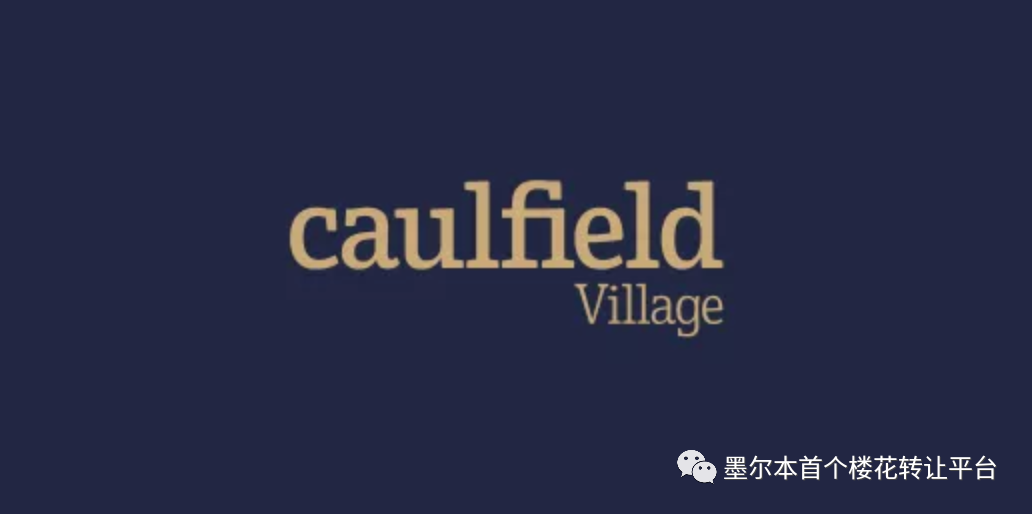 Caulfield – the bustling community in the east of Melbourne, with the world's top 100 Monash University and the famous Caulfield Race Course attracts a large number of tourists and Marseille enthusiasts every year. The largest Chadstone Shopping Centre in the Southern Hemisphere is adjacent to the M1 Expressway, Danadenon Road and the Nepean Highway.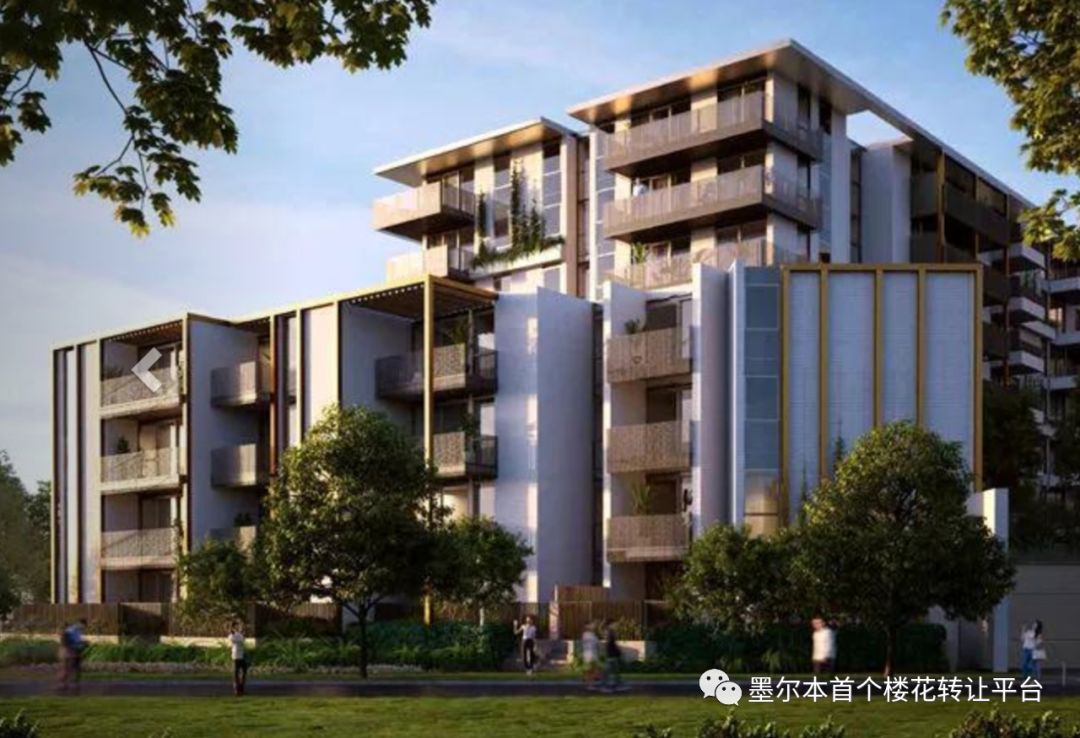 Caulfield Village is the only apartment project near Monash University with a full range of recreational facilities, including swimming pool, spa, sauna, gym, business center, video and playroom; library; private underground cellar; open barbecue area, more professional The property manager provides comprehensive quality service around the clock.

Not only that, the construction of the decade will make the surrounding housing prices soar, and the success of the first phase will ensure the quality of the real estate afterwards. In the future, the shortage of supply will better promote the already built house prices, contact us, and now lock in your future value-added space! Enjoy an unparalleled club experience, a 20-metre swimming pool and a sauna spa. A meeting center, audio-visual center, and large kitchens and public libraries add to your life and work.

The project is an undisputed school district (300 meters from Monash University), and the project is very convenient for food, clothing and accommodation, dedicated to presenting a private, comfortable and convenient community environment.
Regional introduction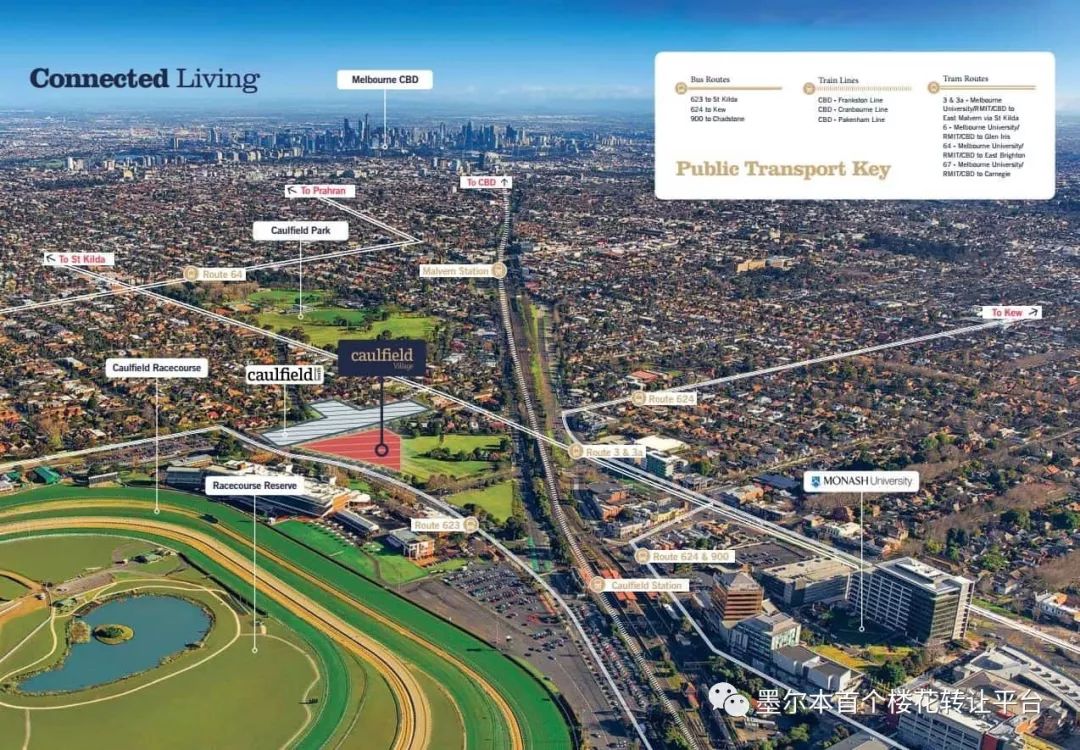 Speaking of Caulfield, the first two keywords that people think of are Monash University and the Hippodrome. That's right, Caulfield's location has an innate advantage and is an important hub in Melbourne's history.
First look at the basics of the area. Caulfield is located 12 km southeast of Melbourne's city centre. It belongs to the City of Glen Eira and has 5,160 permanent residents. It is divided into three parts: Caulfield North, Caulfield and Caulfield South. The name is taken from the first year. The surname of the British colonizer who came to Melbourne. At the beginning of the city of Melbourne, Caulfield was a wetland, feeding herds and cattle to the herdsmen who had picked up livestock from Gippsland to Melbourne.

Later, with the gathering of the population and the development of commerce, Caulfield became the residence of many wealthy people in Melbourne at that time. Representative landmarks in the area include the Victorian Caulfield Park and the Hippodrome, which in addition to the historic horse races each year, is also the test site for students at Monash University.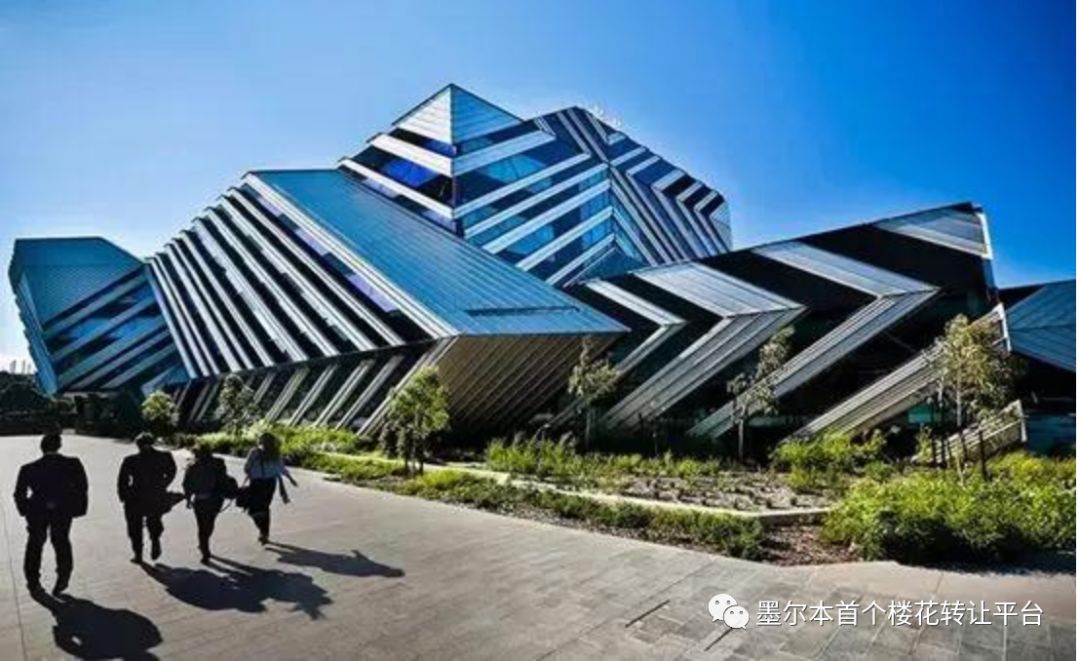 As the second largest campus in Monash University, Caulfield Campus has 13,400 students, bringing vitality to the local economy's rental market. The Caulfield campus was formerly a technical school and was bought by Monash in 1990 to become Monash University's main business graduate program campus.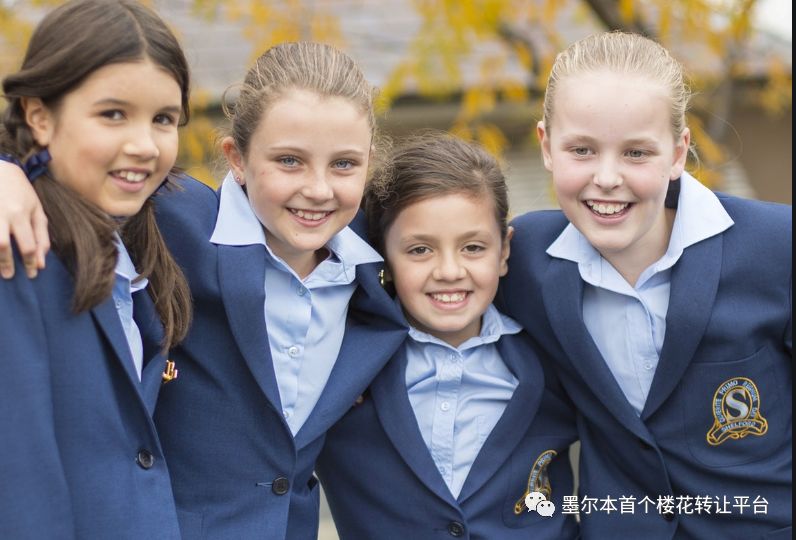 Caulfield is ideally located in one of Melbourne's most prestigious areas of public transport, with train, tram and bus services, and the adjacent Princess Highway is one of the busiest roads in Australia. Although there are no top public schools in the district, there are two well-known private schools, Caulfield Grammar and Shelford Girls' Grammar. Both schools have a long history and are well-known in the local area.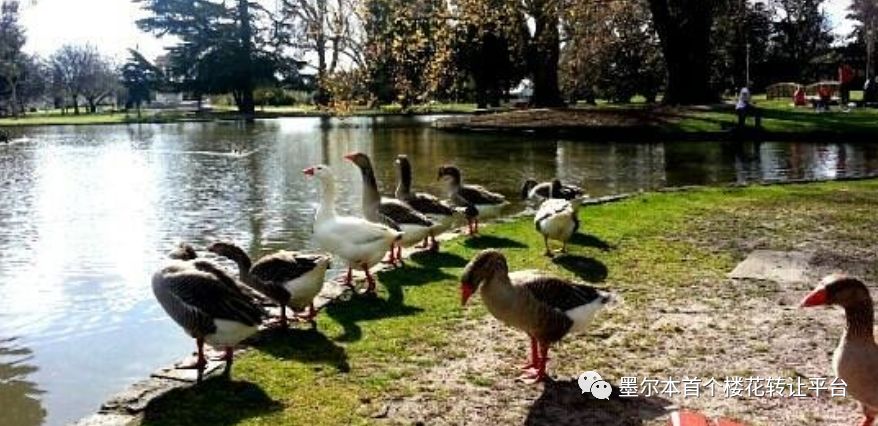 There are relatively few Chinese in Caulfield, and there are more Jews, especially Caulfield South, where 43% of the population believe in Judaism and 24% believe in Christianity. Half of the population in this district is born in Australia, and 61% of families speak English at home. 16.5% of the population in the district is elderly, 15.2% are independent young people, and 14.1% are middle-aged.
Surrounding facilities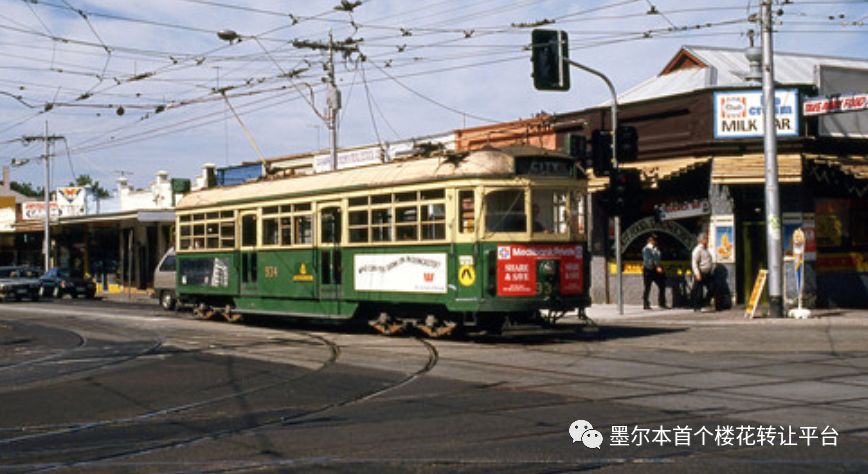 The project is located in Caulfield North, southeast of Melbourne, where convenient transportation and good schools are the main reasons why it has become a sought after middle class. High-quality people also promote the improvement of surrounding schools, the environment and the people's winds, and there is a virtuous circle.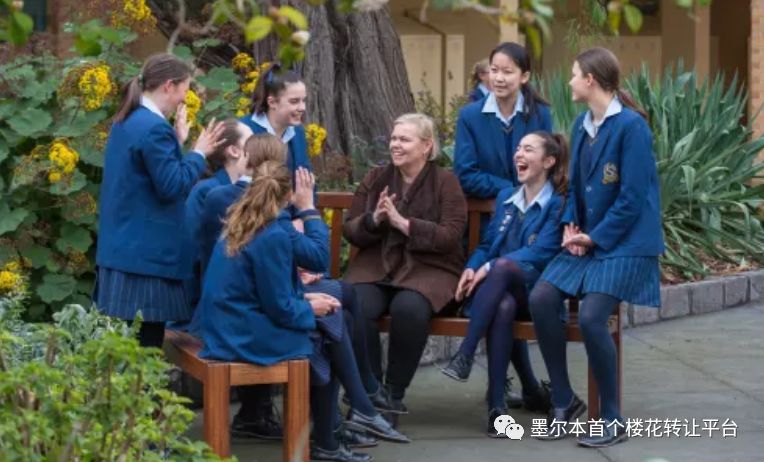 Caulfield North has his own unique charm compared to the bustling city centre. Wide streets, vast green spaces, and different era style houses are lined with tree-lined streets, dotted with parks and schools for you to choose from, ideal for families. Chadstone, the largest shopping mall in the southern hemisphere, is only a short 10-minute drive from the project, which greatly facilitates the shopping and entertainment needs of local residents.
Multi-dimensional traffic
The Caulfield North area is located in a transportation hub with public transportation links extending in all directions. First of all, there are 4 train stations in the vicinity of the area, which are distributed on different train lines to meet the different travel needs of each person. It takes only 15 minutes by train to get to the city centre. Secondly, the 3/3a and 5 trams pass through Monash University, passing through the city center and going directly to the University of Melbourne. You can also choose to take a bus when you travel, and you can connect to the train station and Monash Highway.
School resourcesthe University

Monash University Monash University
The project is only 300 meters away from Monash University and is a veritable school district. Monash University is a member of Australia's "Big Eight Schools" and ranks 61st in the world. The school has a world-leading education level and has trained many elites in the business, political and artistic circles.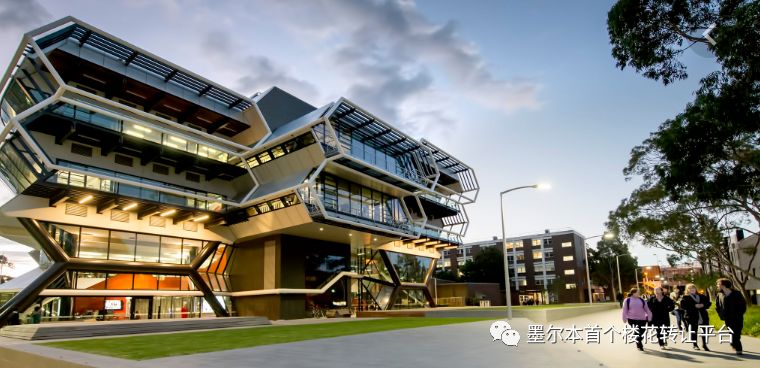 In 2017, the Monash Caulfield campus has expanded to 18,000 students and established the largest business and law school in Australia. The original shopping centre will give way to this development, and the new Shopping centre will rise from the center of Caulfield Village, and the new shopping centre will not only capture all the current projects.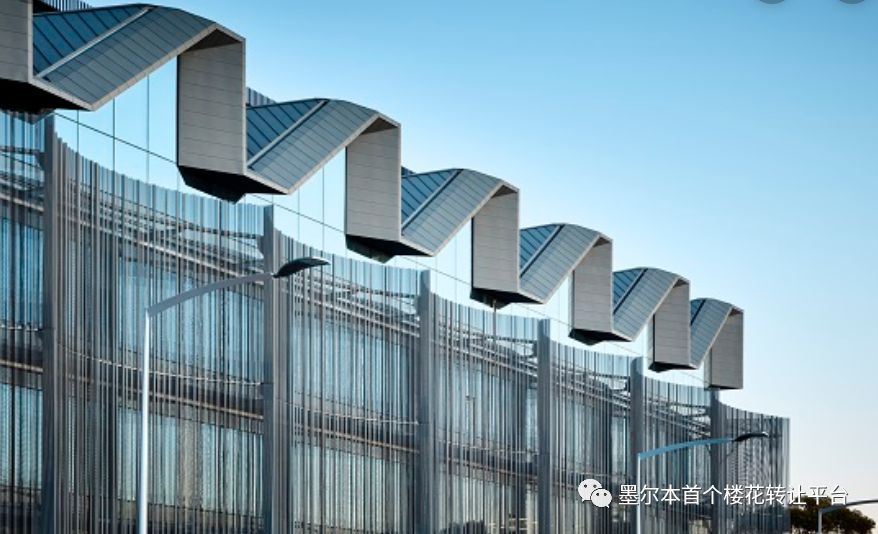 At the same time, it will also absorb more powerful brands to join. With the completion of the first Caulfield Heath apartment, the perfect quality and super high occupancy rate will give you the most intuitive experience of the project. Extremely high return on investment and extremely low vacancy rate will not be empty talk here, but will let you see it!
Primary and secondary school
St.Mary's Primary School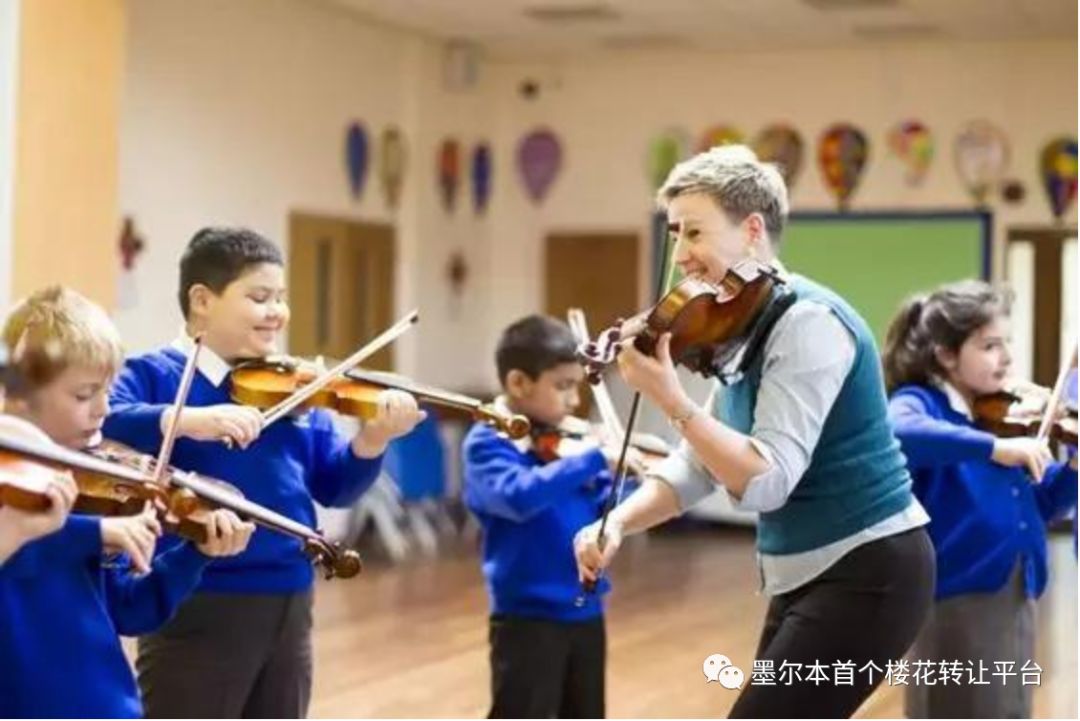 An excellent private school in the region, headed by St.Mary's Primary School, which was founded in 1918, is a famous Catholic private elementary school and a coeducational mixed elementary school. The school provides pre-school to sixth grade education. The school aims to discover the talents of children, enrich their personal abilities, and offer core courses in Italian language, visual arts, information and communication technology, sports and music. The school's ICSEA score is ranked 92 in nearly 1,174 primary schools in Victoria.
Malvern Primary School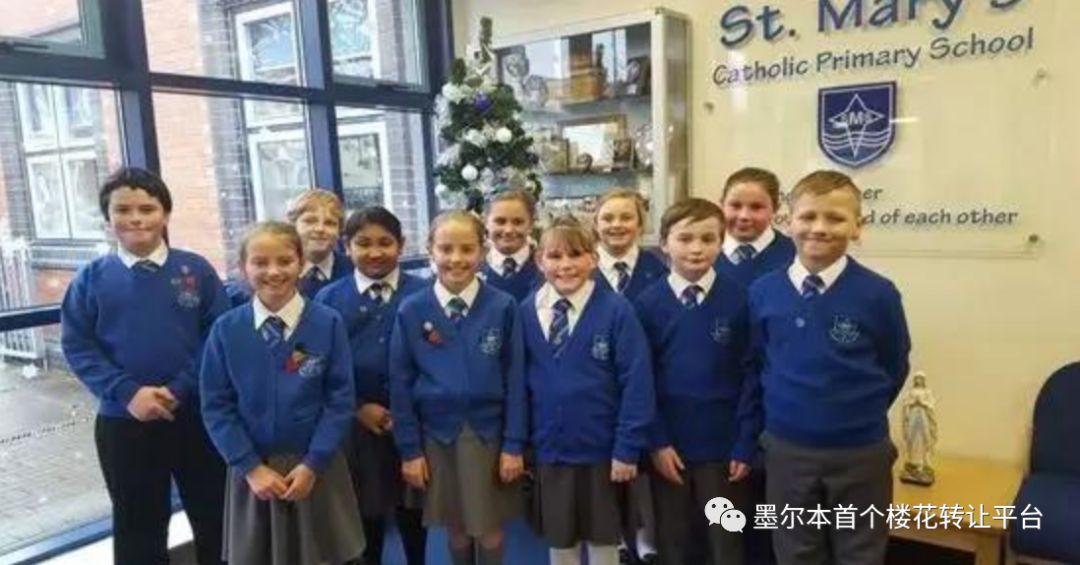 The school was founded in 1884 and is a famous outstanding public school. The school aims to provide students with a comprehensive and rich learning environment. The school teaches students the ability to read, write, and numer according to national curriculum. At the same time, a variety of interest courses are offered for students to choose from, such as non-English courses, physical education, music, comedy, etc. Victoria Public Elementary School ranked 29th in 2015.
Shopping paradise
Chadstone Shopping center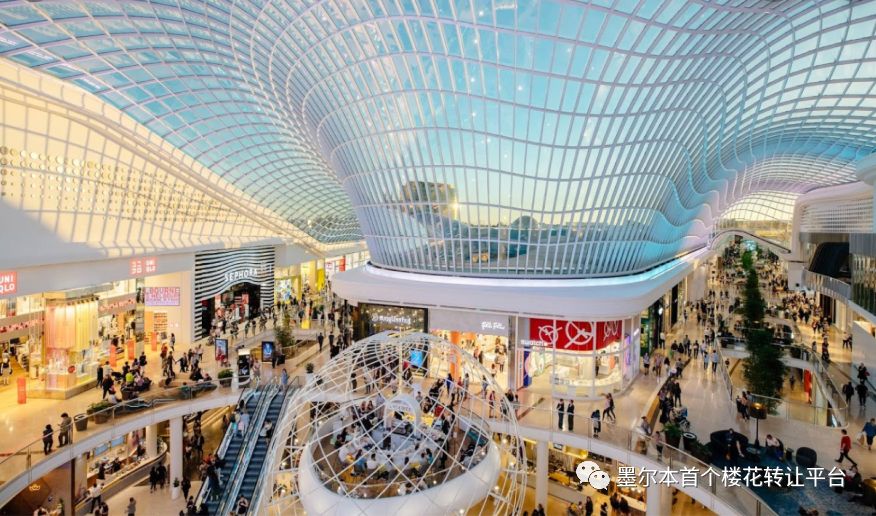 The project is only a ten minute drive from Chadstone Shopping Center, Melbourne's most prestigious shopping mall in the Southern Hemisphere. This huge fashion kingdom has more than 530 high-end brand stores, more than 50 Australian and international designer boutiques, and 16 world-class luxury brands compete here! The huge main building includes a variety of fashion, sports, luxury brands, as well as pet shops, candy stores, cinemas and several large supermarkets.

Park green space leisure sports

Caufield North has more than 20 parks and the area is 11% green. Everywhere is a pleasant green. The area is also connected to a complete network of bicycle paths that can be picnicted in the vegetation and is a great place to go on a picnic.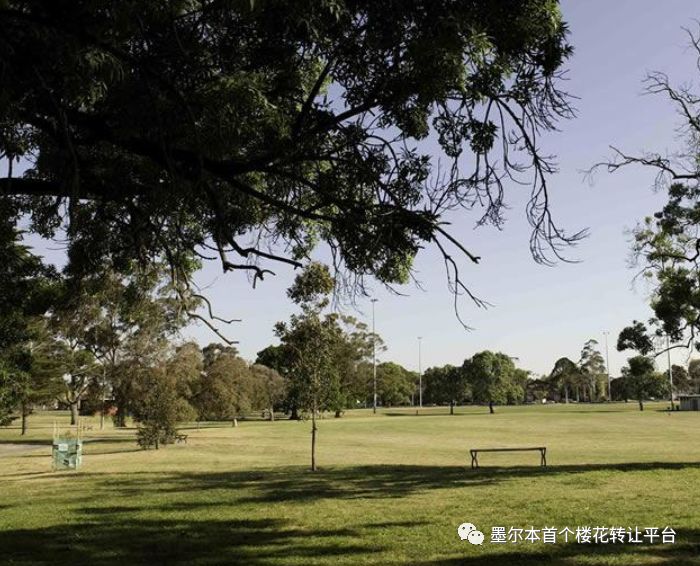 Central Park is a favorite of joggers. There are countless parks in the area, including Hedgeley Dene Park, Ardrie Park, Serrell Street Park, Dairy Park, Darling Park, Waverley Park, Treyvaud Memorial Park, Phoenix Park and Ivanhoe Grove Reserve.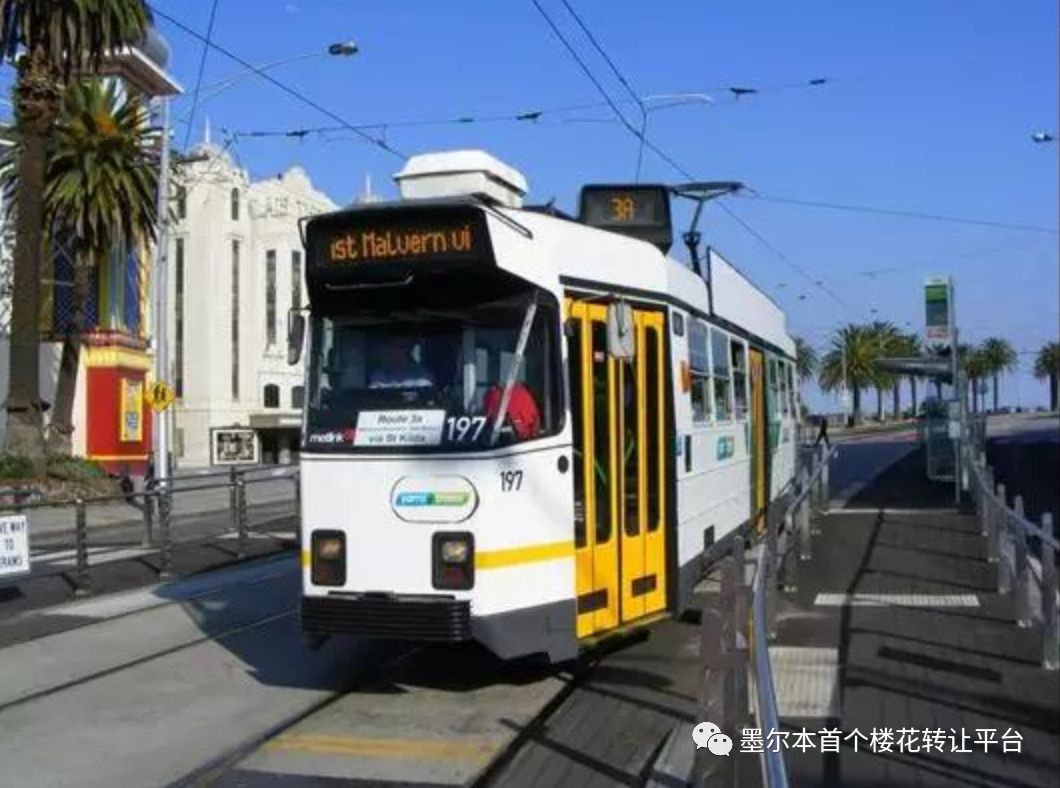 · 2 minutes walk to Tram 3 and 3a, direct to City, University of Melbourne and Royal Melbourne Institute of Technology
· 2 minutes walk to Caulfield train station and 15 minutes to city.
· 2 minutes walk to the bus stop, 7 minutes to the largest Chadstone shopping center in the Southern Hemisphere, 15 minutes to Monash University Clayton Main Campus
· 5 minutes walk to Monash University's Caulfield campus, with buses to and from the Caulfield and Clayton campuses for student travel
· 5 minutes drive to Chadstone Shopping Centre, the largest shopping and entertainment centre in the Southern Hemisphere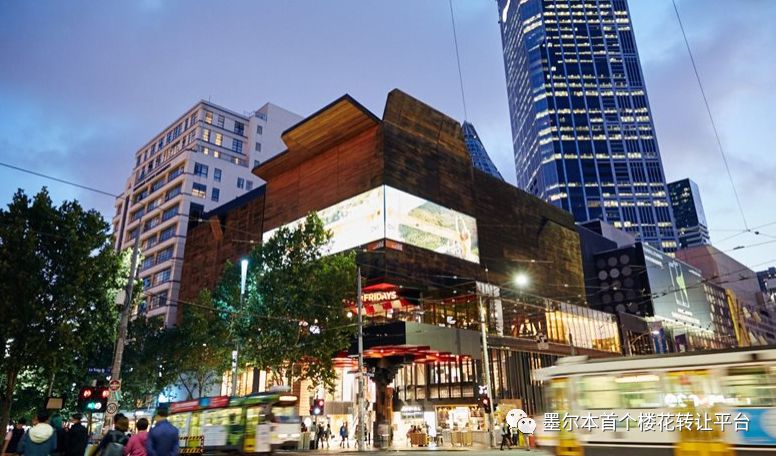 · Drive to the city in about 20 minutes
· 20 minutes drive to the pleasant St Kilda and Brighton beaches
· Monash University (300 meters) 5 minutes walk
· 8 minutes by car from Caulfield Grammar (3.9 km)
· 7 minutes by car from Lauriston Girls' College (3.8 km)
· Melbourne Grammar School (3.1 km) 6 minutes by car
· Scotch College (6.2 km) 12 minutes by car
· Wesley College – Elsternwick (4.8 km) 9 minutes by car
Indoor facilities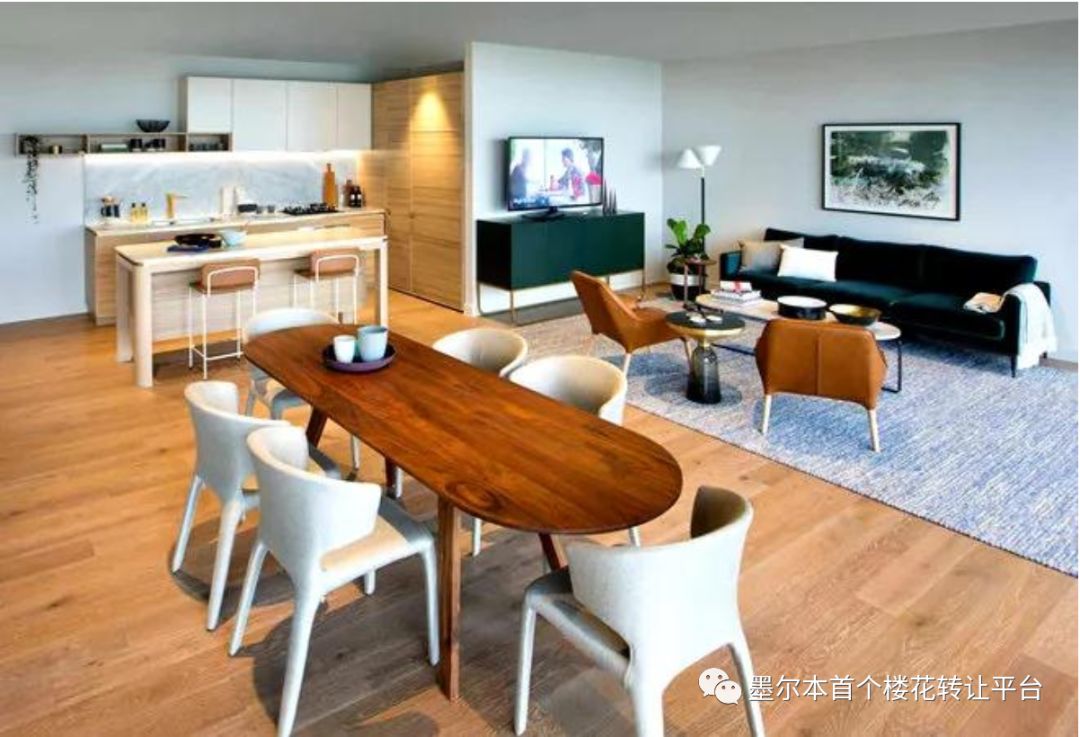 Caulfield Village is committed to creating a livable living environment. The layout of the house is square and has a spacious living and entertainment area. The interior decoration is equipped with the most sophisticated equipment and high-grade design. The ingenious design inspiration penetrates into every corner, and at the same time guarantees practicality and functionality. And security.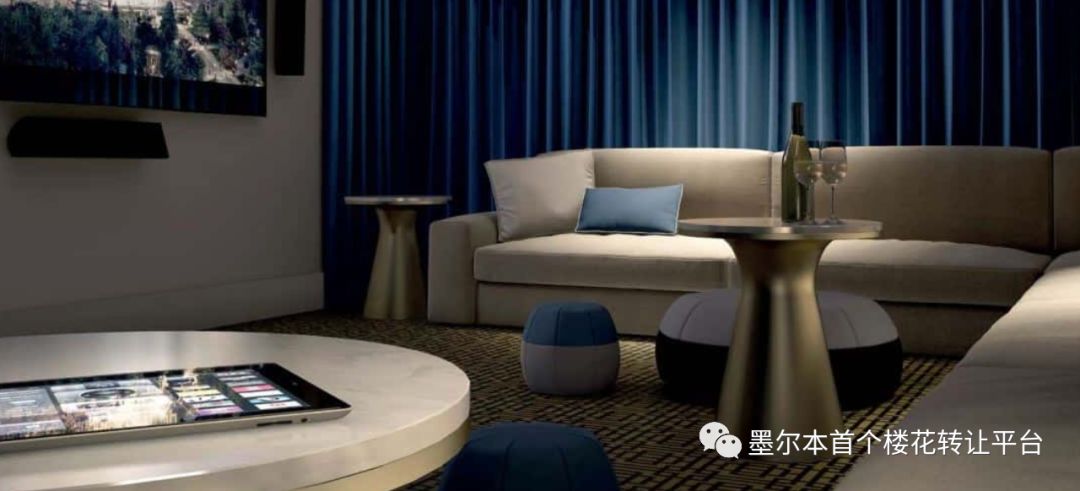 The bedroom is cleverly designed with a very convenient and practical storage space. The open kitchen will be equipped with large-scale high-quality appliances and natural marble countertops for a state-of-the-art experience;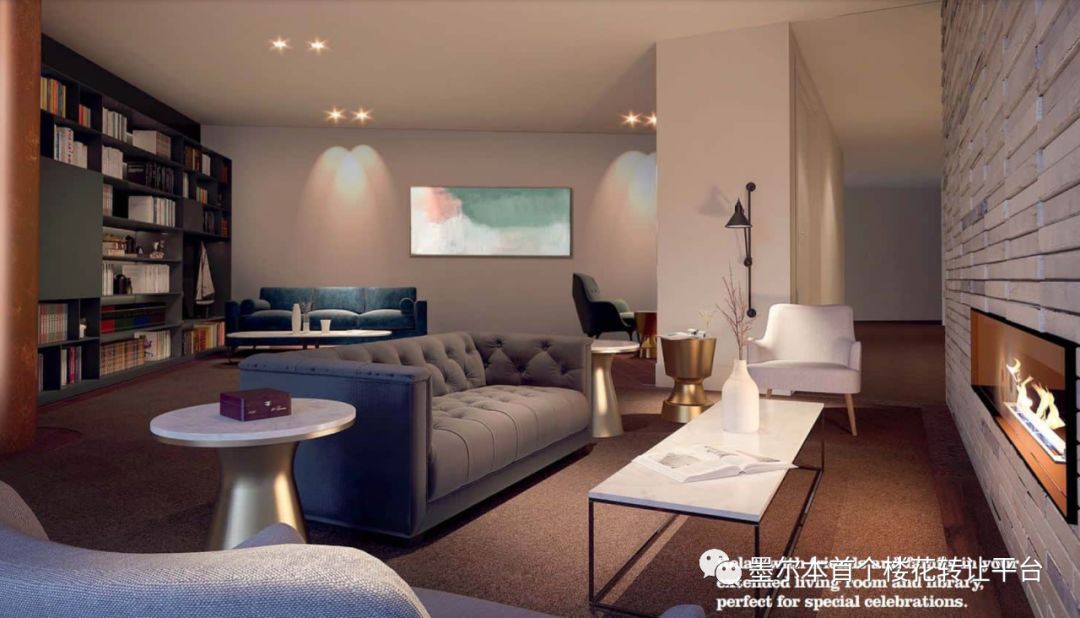 The bathroom is a combination of elegance and modernity, creating a spacious and serene private space.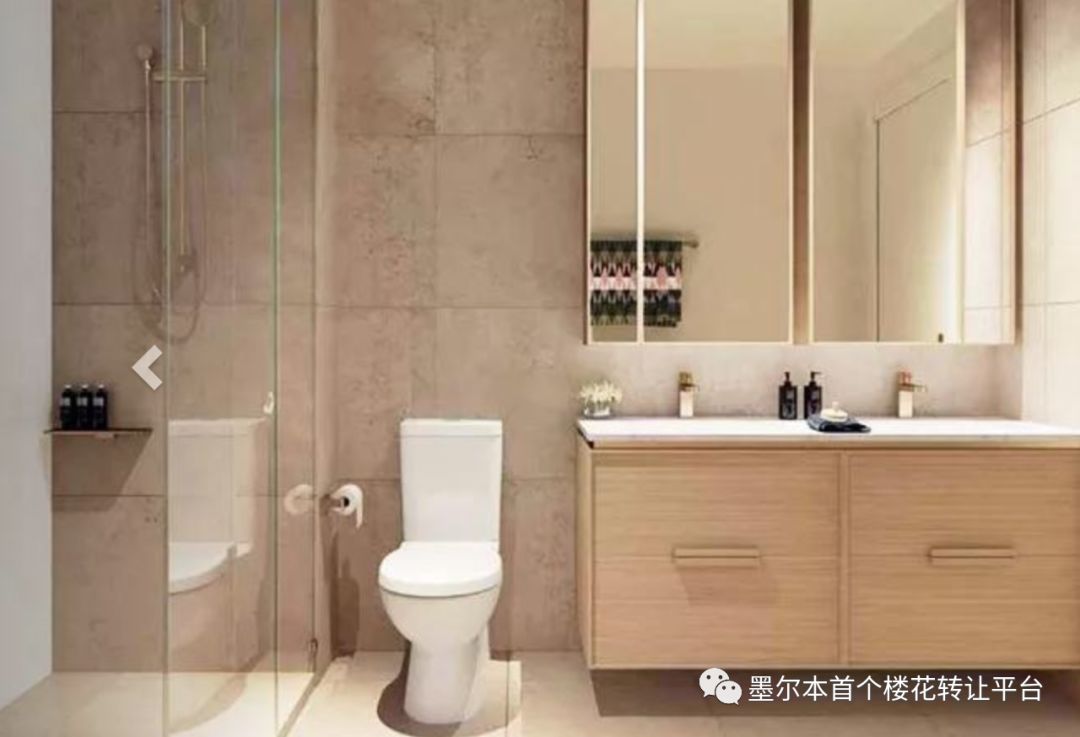 Chronicle
Project Description
Project Name: ChronicleProject Type: Traditional Rich Area Apartment

City: Melbourne

Area: Armadale

Project address: 948-960High Street, Armadale, VIC 3143

Delivery time: existing room, delivered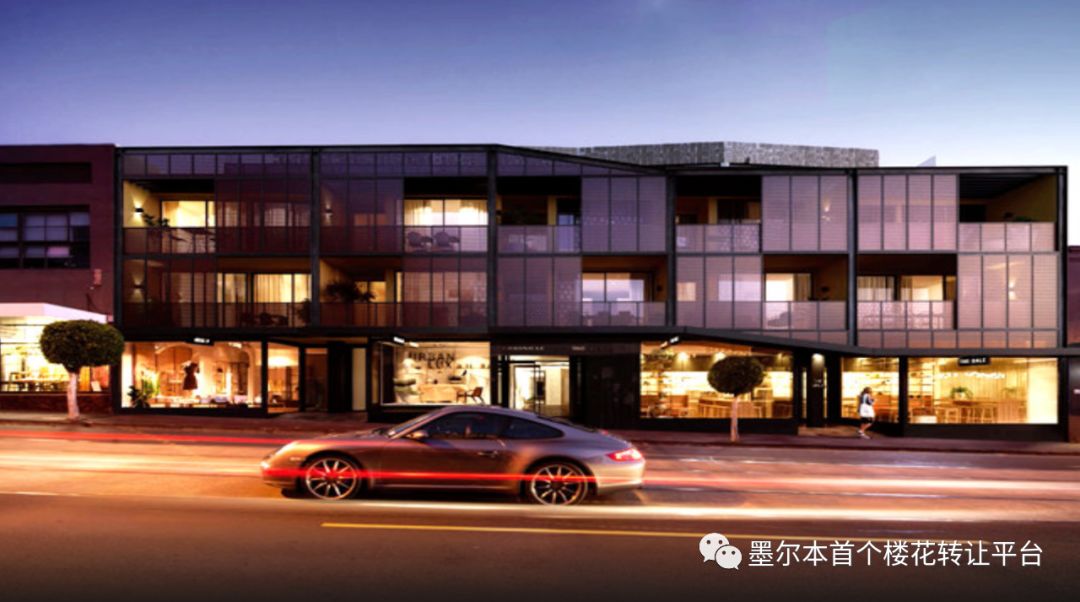 Chronicle is a four-storey apartment with 46 hardcover apartments (with parking spaces) and 6 shops on the first floor. Chronicle is just 7 km from Melbourne CBD and 1 km from the Chinese Consulate. The back street of the project is the Armadale train station, which connects the three train lines Frankston, Cranbourne and Pakenham. The CBD is only 20 minutes away by train, and tram stops, bus stops and highways are also within easy reach.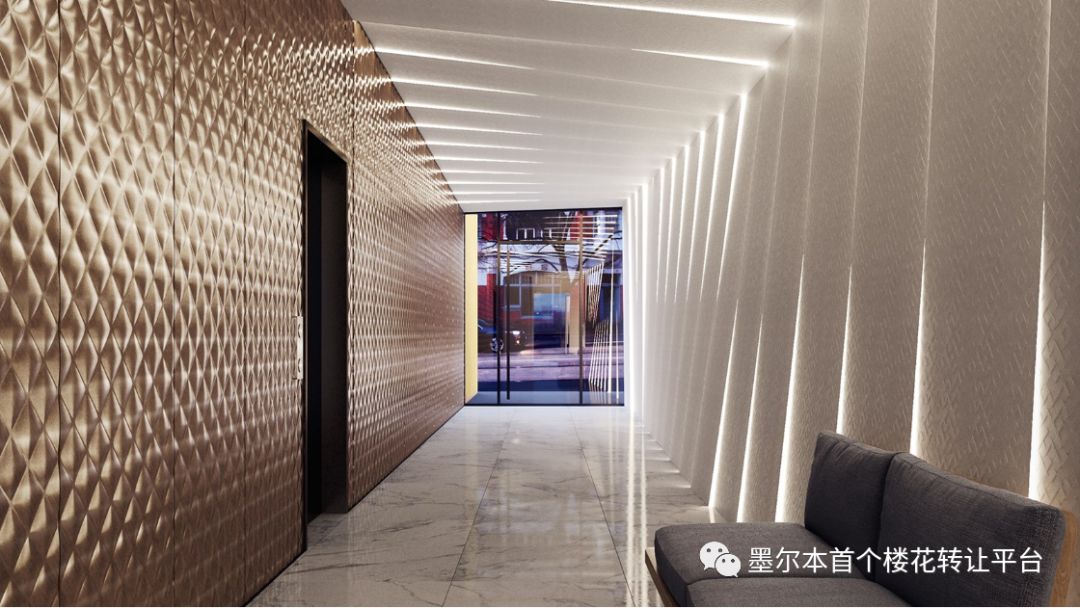 The High Street, where the project is located, is full of cafes, boutiques, galleries and retail stores, with trees lined with trees. At the same time, Chronicle Apartments are located in the two parks of Toorak Park and Orrong Park, with low-density planning and excellent views.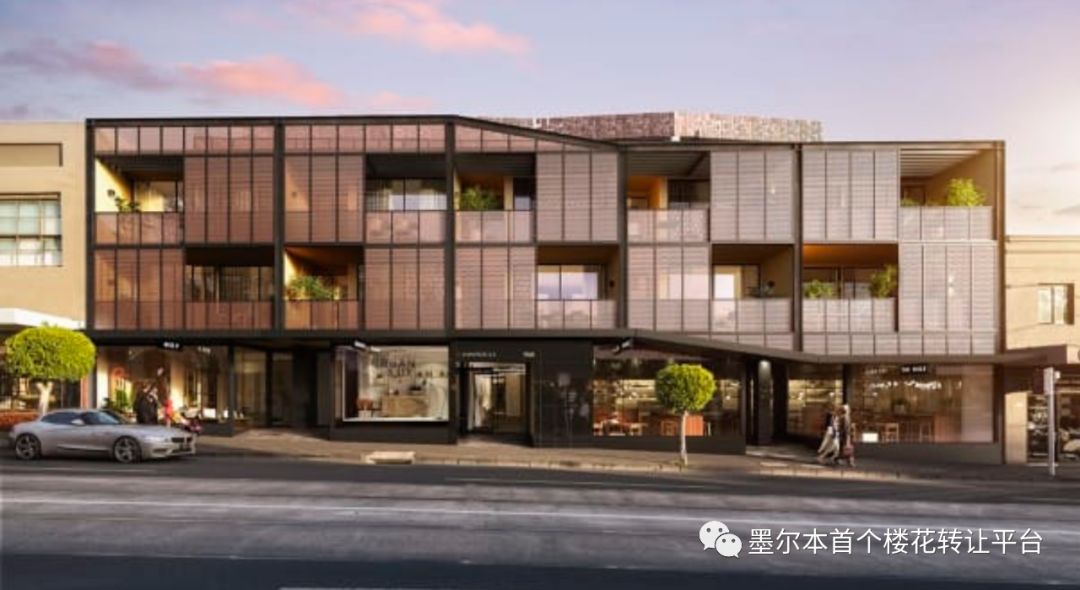 The surrounding facilities of the project are perfect, and all kinds of living and entertainment facilities are complete, including retail stores, convenience stores, medical centers, etc., as well as the famous Toorak Village and Chapel Street business districts, which are all available for leisure and shopping.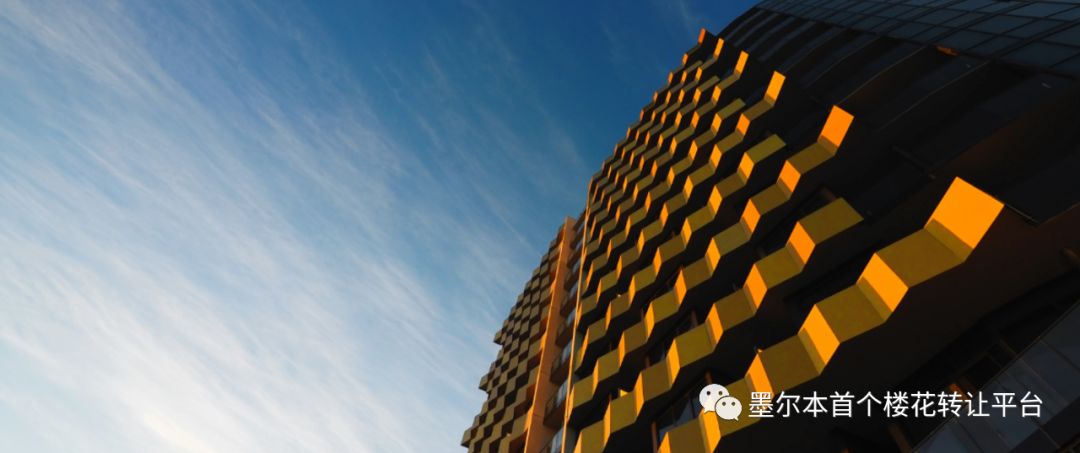 At the same time, the project area is also very cultural and artistic. There are many high-end art shops, antique shops, galleries, etc., and the Melbourne Ballet Association is 200m away from the project. It is a place of literary, petty, and sentimental.
Project highlights
★ Located in Armadale, one of the traditional rich areas of Melbourne's southeast, just 7km from the CBD
★Located in the famous shopping and commercial district HighStreet, east of Glenferrie Road, leisure and entertainment shopping
★ 2 minutes walk to Armadale train station, 2 stops to Monash University
★ Back to the two parks of Toorak and OrrongRomains for an outdoor leisure time
★ Education resources are abundant, with many well-known private schools
Regional introduction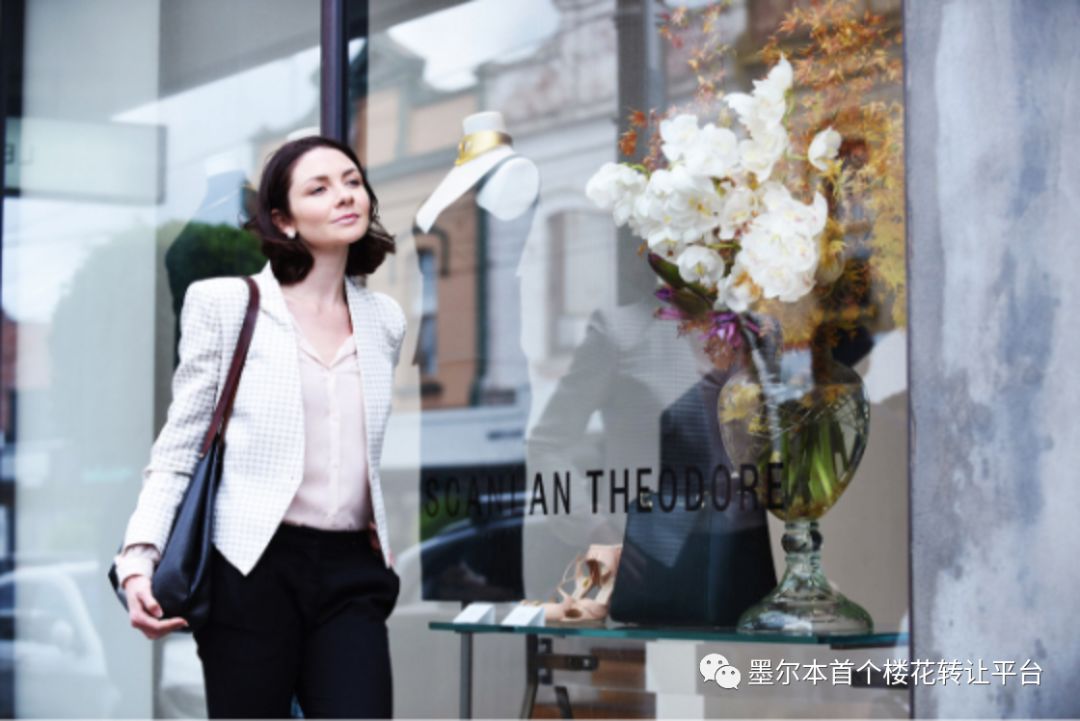 Armadale is Melbourne's unique high-end affluent district, located southeast of Melbourne, about 7 km from the city centre. The vast majority of people living here are elites in high-income occupations, and the adjacent Toorak is the most prestigious area with the highest average income in Australia. The prospects for rising regional housing prices are considerable.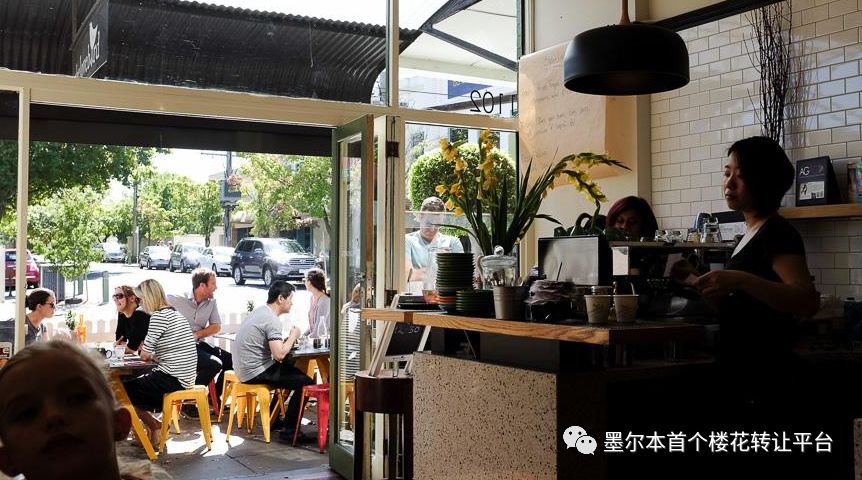 According to RP Data's published house price data, Armadale was the big winner in the Melbourne housing market in 2014. In 2014, the median house price in the district rose by 15%. The value of homes rose by 38.1%, the highest rate of urban growth in Melbourne, and the value of an average property rose by between $475,000 and $1.725 million. The average number of visitors per house in the district is also much higher than the Melbourne average.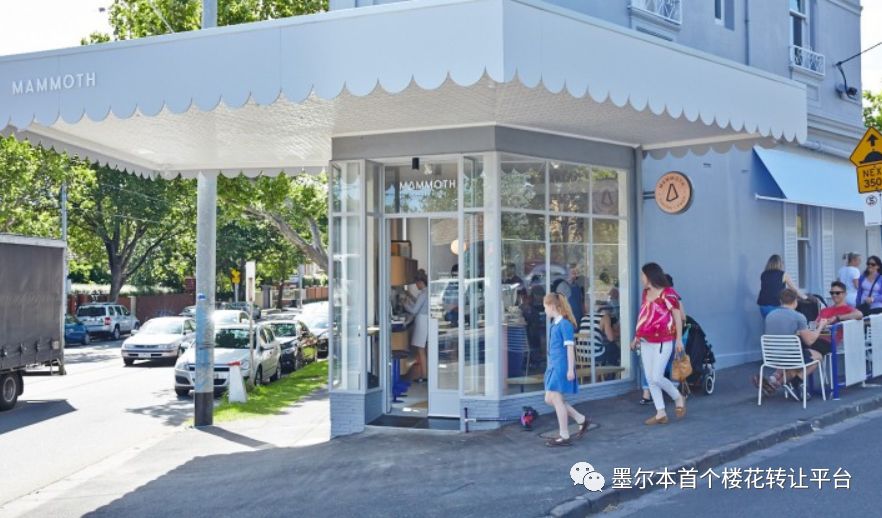 Armadale, southeast of Melbourne, is located 7km southeast of Melbourne CBD. The Armadale area is conveniently located and has a great location, so it is especially popular with young people who want to live independently. The facilities in this area are perfect and the transportation is very convenient. There are many people who have settled in the area for a long time.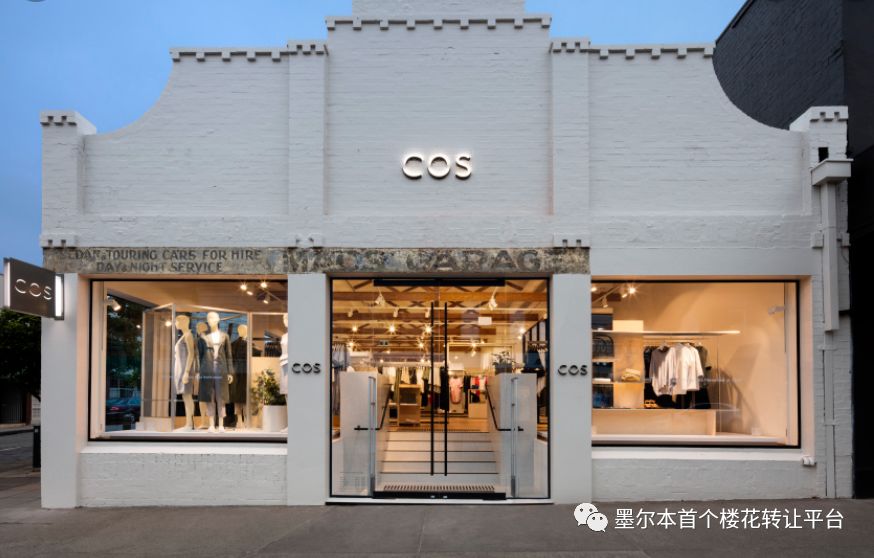 Armadale is Melbourne's unique high-end wealthy district. The vast majority of people living here are elites with high-income careers, and the adjacent Toorak is the most prestigious area with the highest average income in Australia. .
Surrounding facilities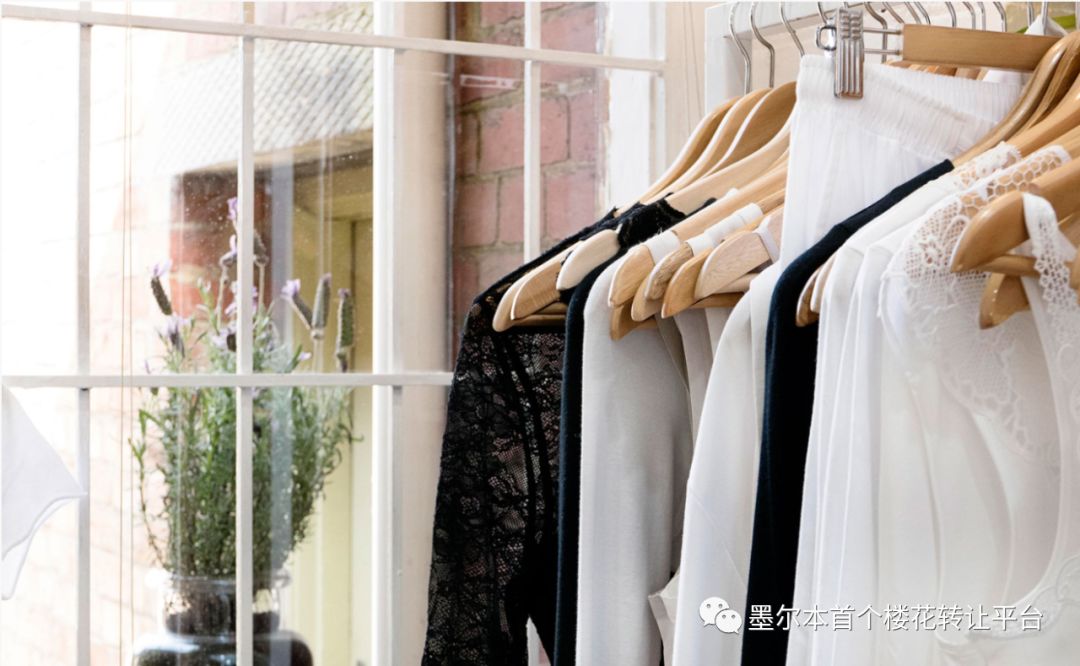 The project's HighStreet is a famous shopping street in the area, filled with cafes, boutiques, galleries and retail stores, lined with trees. There is also the luxurious King Arch Mall, the famous Phillipa Bakery and a variety of cafés with mood.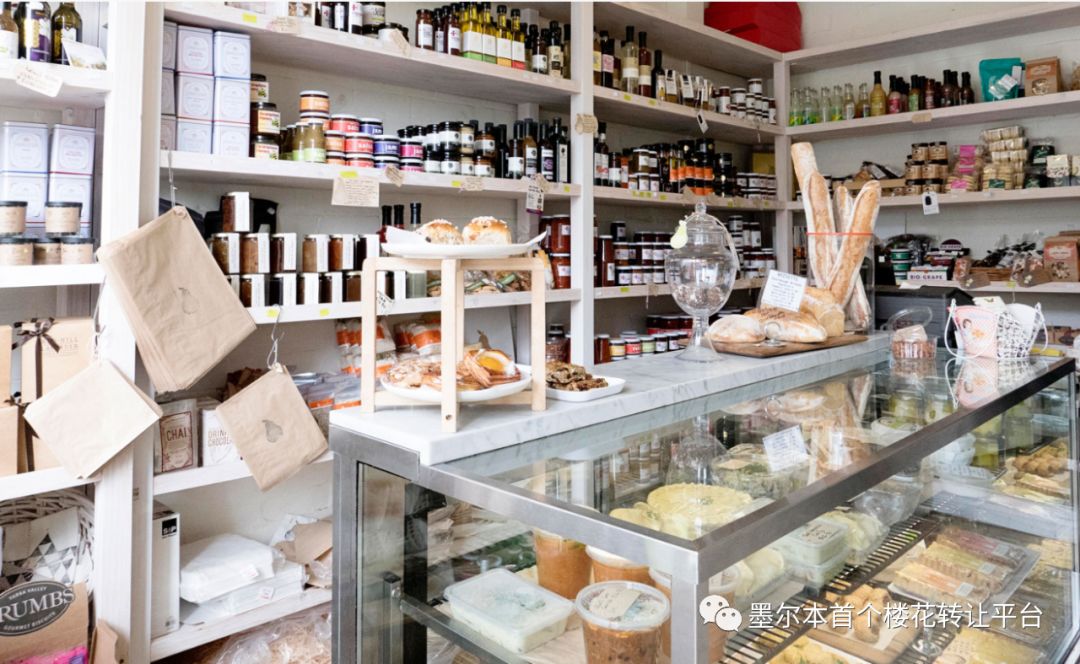 At the same time, the Chronicle apartment is located in the two parks of Toorak Park and Orrong Park, with low-density planning and excellent views. The surrounding facilities are perfect, and all kinds of living and entertainment facilities are complete, including retail stores, convenience stores, medical centers, etc., as well as the famous ToorakVillage and Chapel Street business districts, which are all available for leisure and shopping.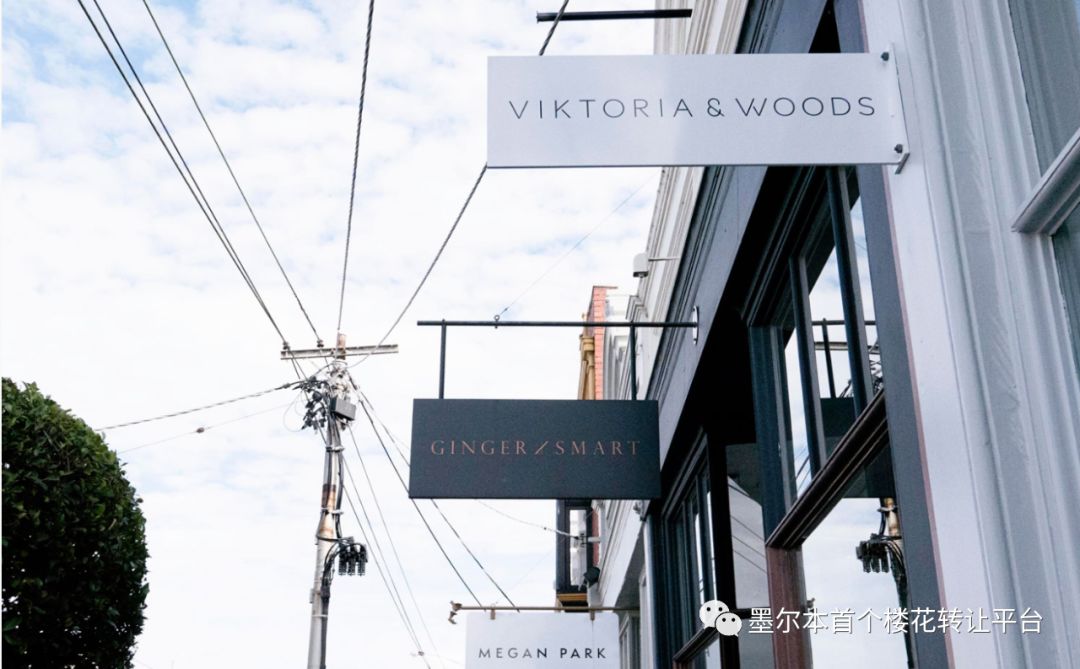 It is just 7 km from Melbourne CBD and 1 km from the Chinese Consulate. The back street of the project is the Armadale train station, which connects the three train lines Frankston, Cranbourne and Pakenham. The CBD is only 12 minutes away by train, and tram stops, bus stops and highways are also within easy reach.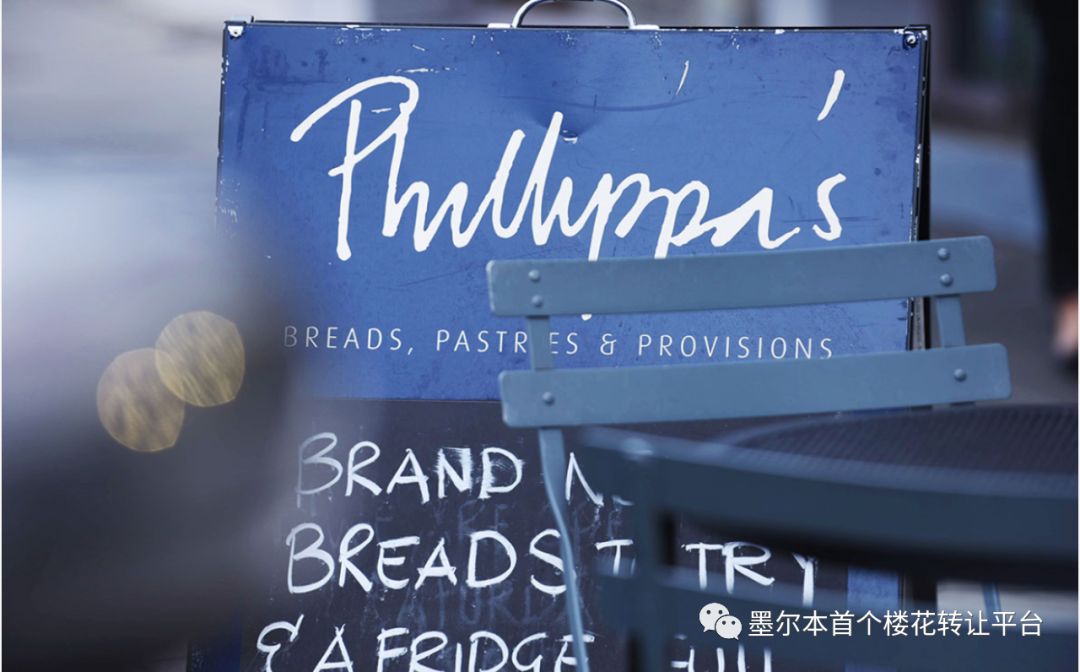 The project enjoys many of Melbourne's best educational resources, and the value-added value of the "school district" guarantees a stable return on investment.education

▶ Lauriston Girls' High School 1.1km (the top few VCE private schools)

▶ King David School (750m N0.15)

▶ Armadale Primary School (850 m)

▶ Wesleyan College 3.3km (VCE Private School Ranking 37th)

▶ Melbourne Grammar School 5.5km (VCE Private Schools ranked 12th)

▶ Mac Robertson Girls High School 5.5km (second place in VCE Public Schools)

▶ The Mac. Robertson Girls' High School Mark Robinson Women's College (Victoria's famous public girls' school) (15 minutes)

▶ The Scotch College (10 minutes)

▶ MLC College (first private school) (20 minutes)

▶ Melbourne High School (10 minutes)

▶ Presentation College

traffic

train

▶ Armadale Station (200m)

▶ Toorak Station (700m)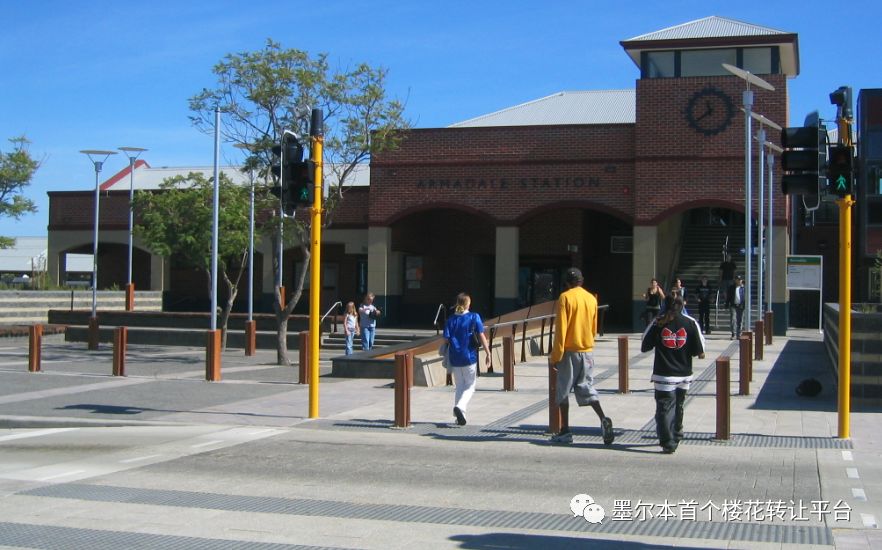 tram

6 way (34 meters)

5,16,54,62,72,78,79

Drive to Melbourne CBD 16 mins, bike 35mins, tram 10mins, train 20mins

hospital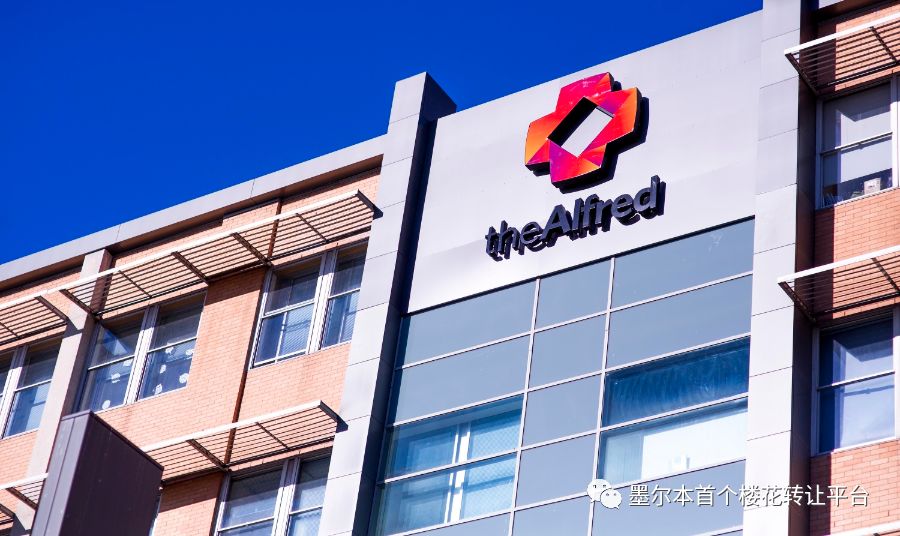 ▶ Alfred Hospital

park

▶ Toorak Park (450 m)

▶ Orrong Park (700 m)

▶ Alam Park

▶ Victoria Garden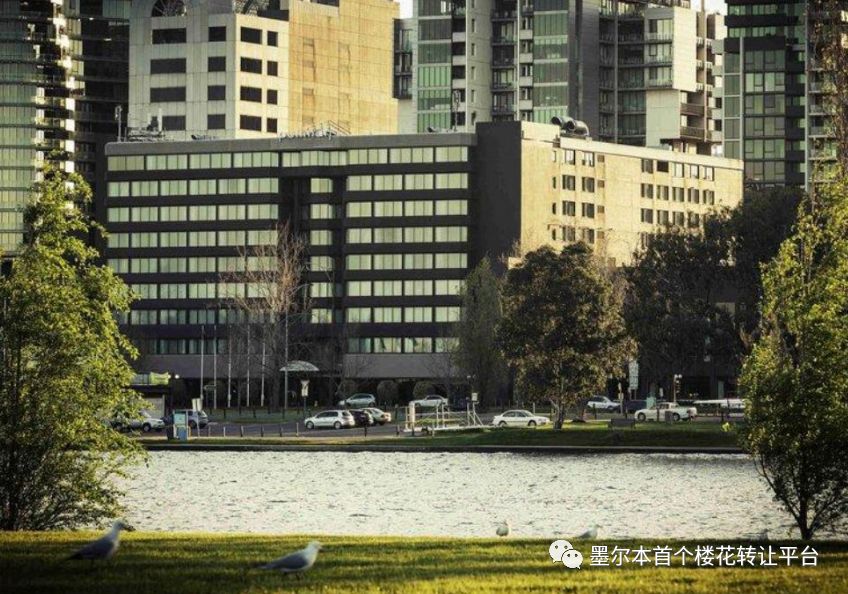 ▶ Albert Park

▶ Fawkner Park

▶ Princes Garden

▶ Royal Botanic Garden Royal Botanic Gardens

shopping

▶ High Street (500 meters)

▶ Glenferrie Road (900 m)

▶ Melbourne CBD shopping malls (20 minutes)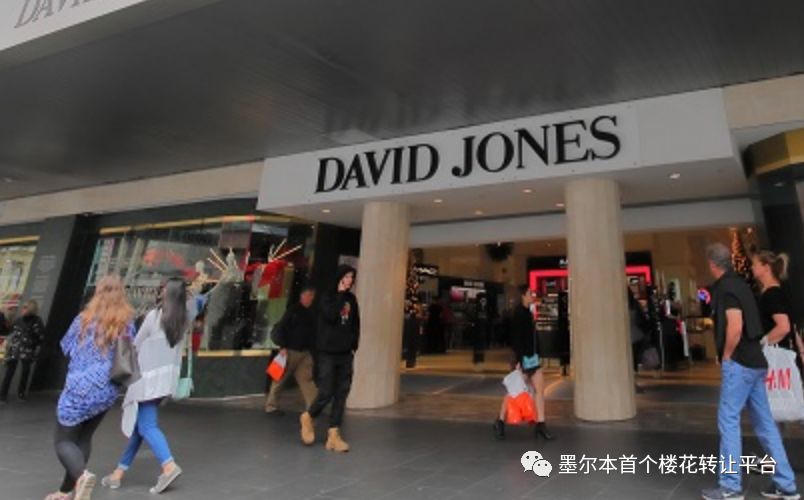 The HighStreet road where the project is located is lined with trees. High Street has a row of wavy boutiques, antique shops and restaurants. The cafés, galleries and retail outlets include the iconic Phillipa bakery and the luxurious Kings Arcade, leading to the colourful and secluded Mexican homeware store and small coffee. Hall, and on Glenferrie Road you can buy more practical goods.

entertainment

▶ Malvern Tennis Centre Tennis Center

▶ Malvern Cricket Grounds Cricket Ground

▶ Prahran Aquatic Centre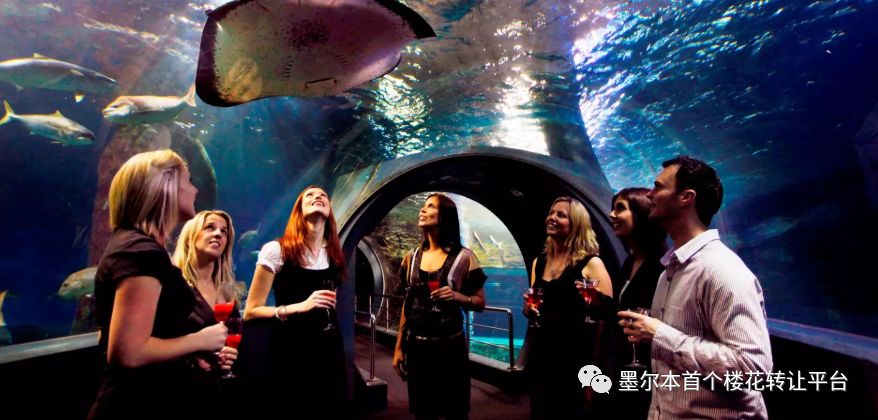 ▶ Albert Park Golf Course

▶ St Kilda Beach St Kilda Beach

▶ Luna Park Playground
Interior design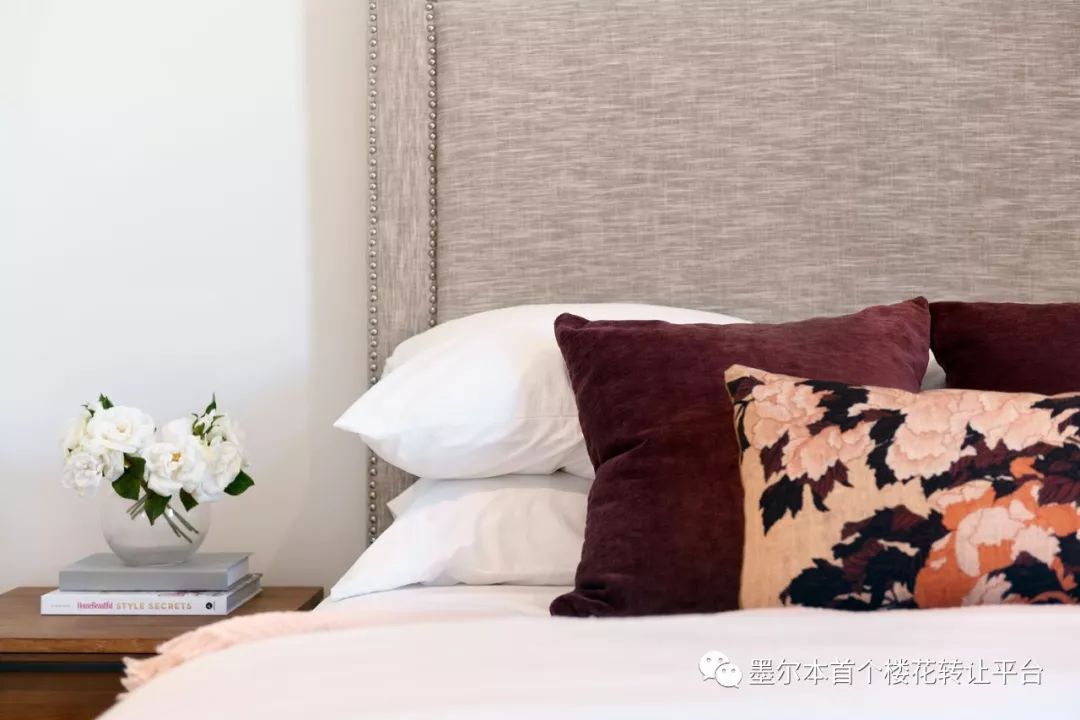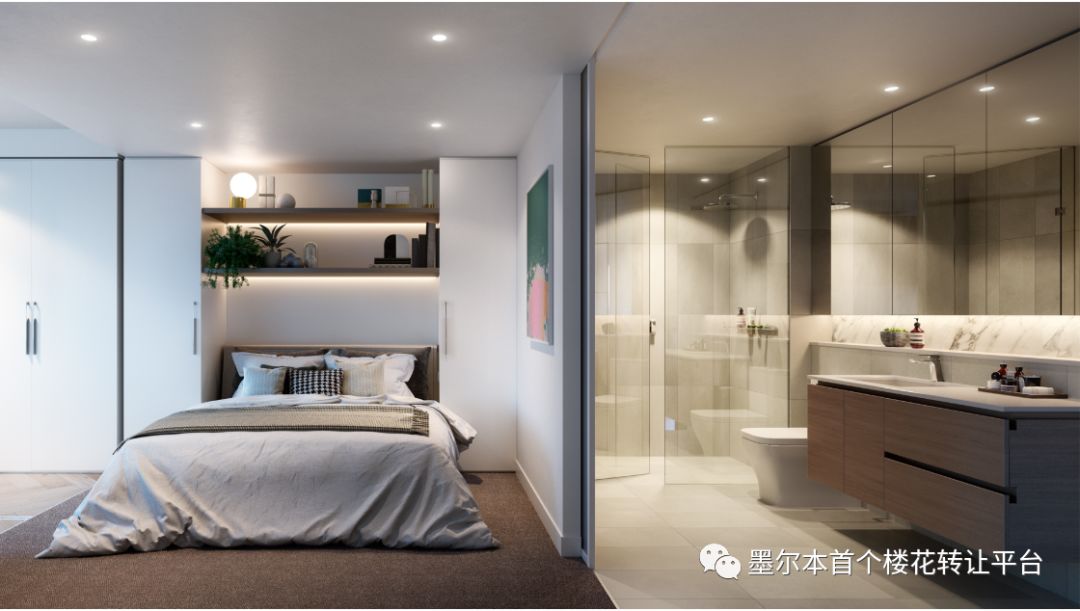 活动空间全部采用天然橡木地板。可持续生活设计达到平均6星能源评级。嵌入式电力网络的条款,为居民提供更便宜的电费。客厅与卧室均配有中央空调。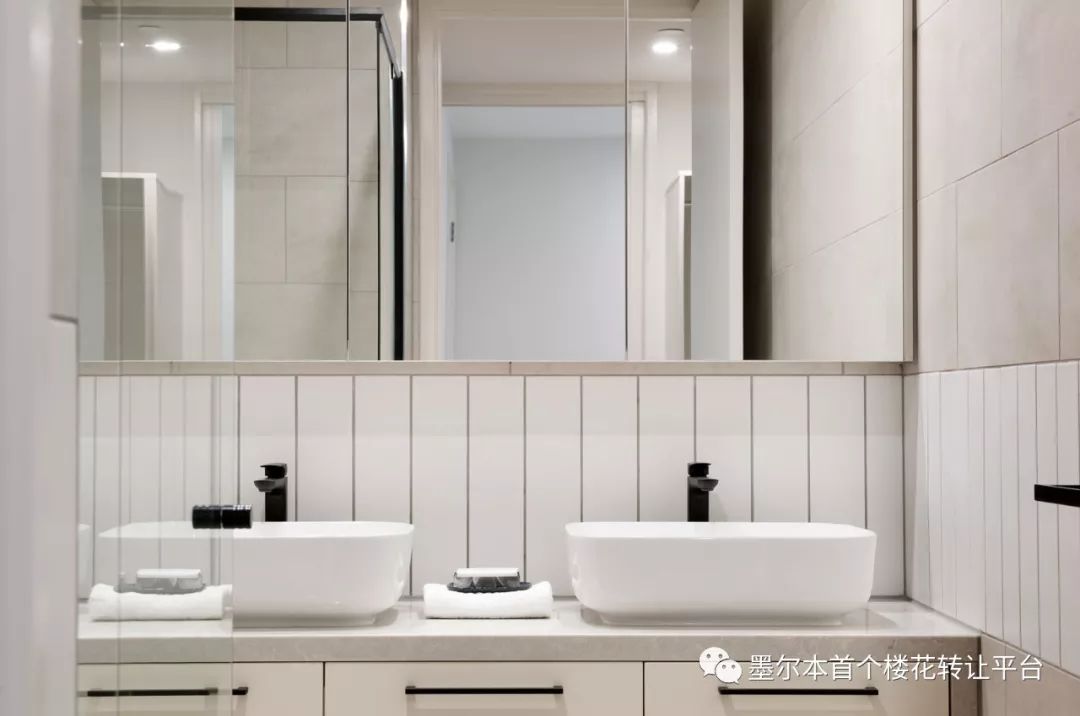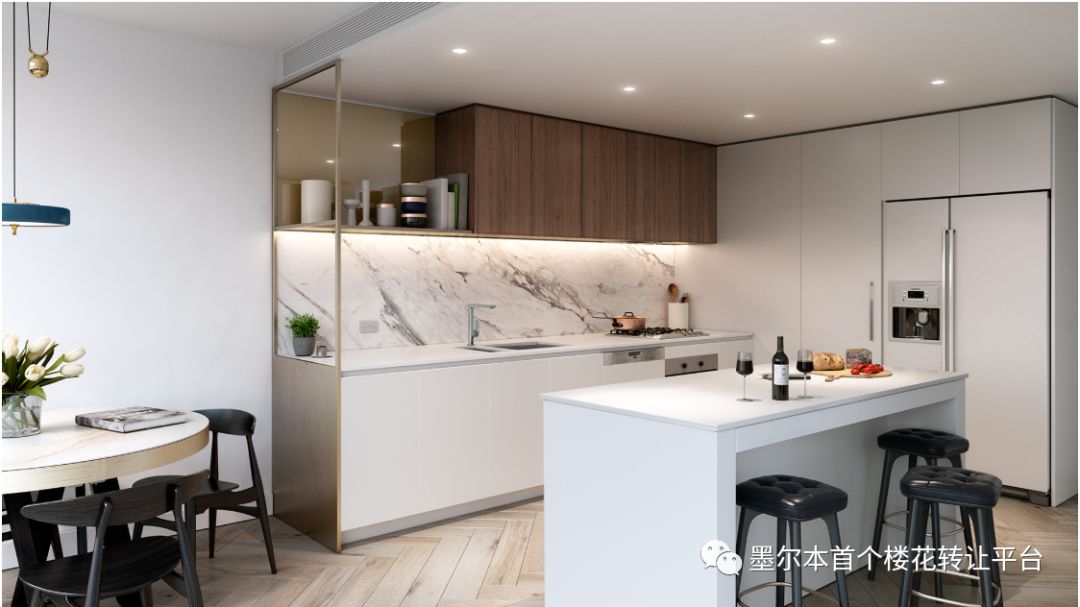 All appliances in the kitchen (dishwasher, oven, range hood, stove) are famous for the Miele brand. The marble console has LED lights above the console, and the hidden storage space looks more beautiful.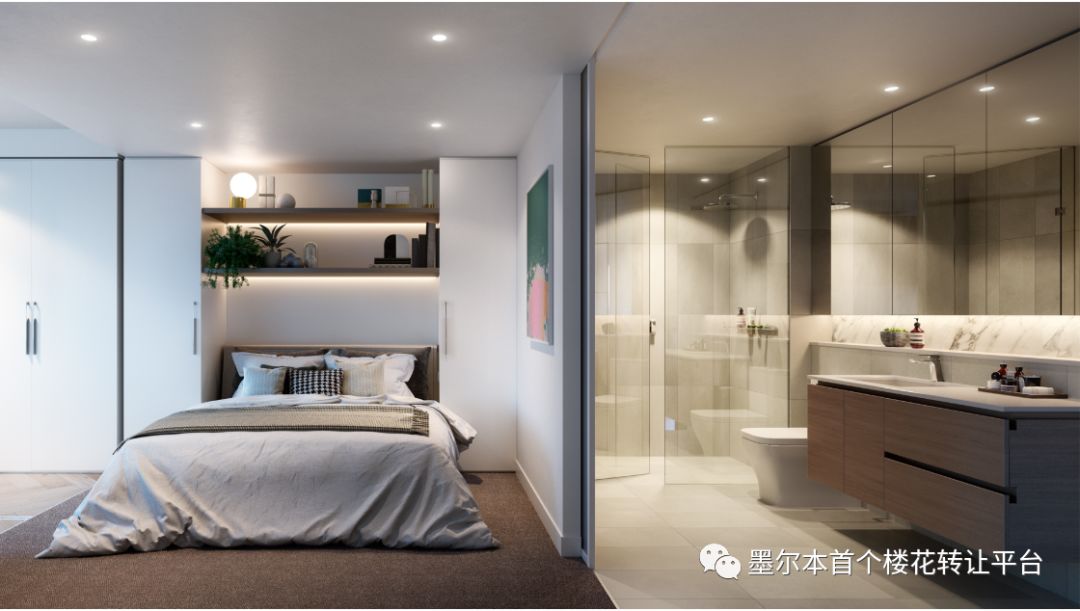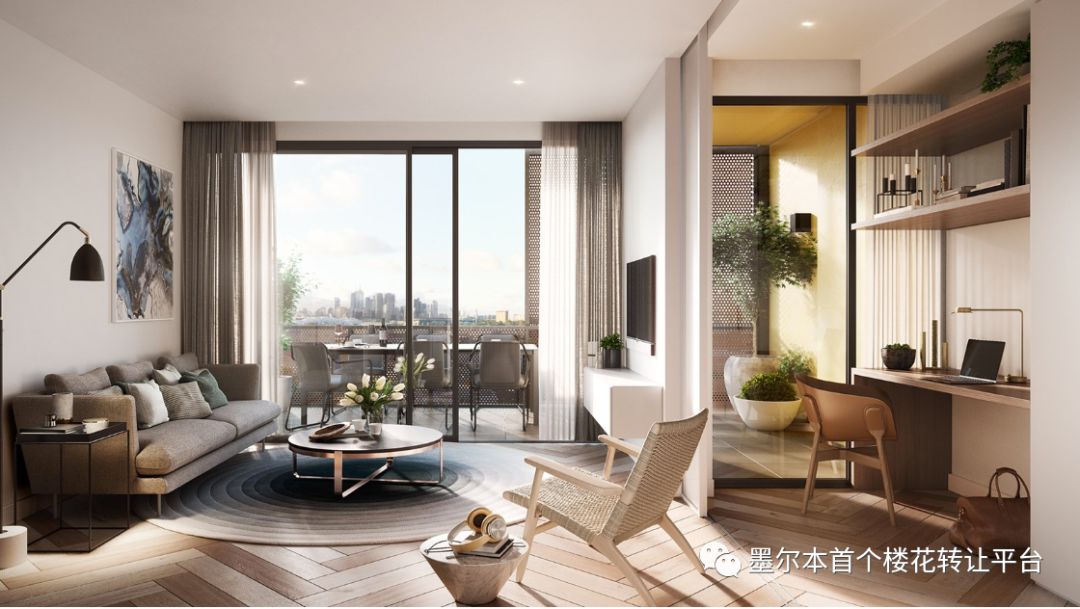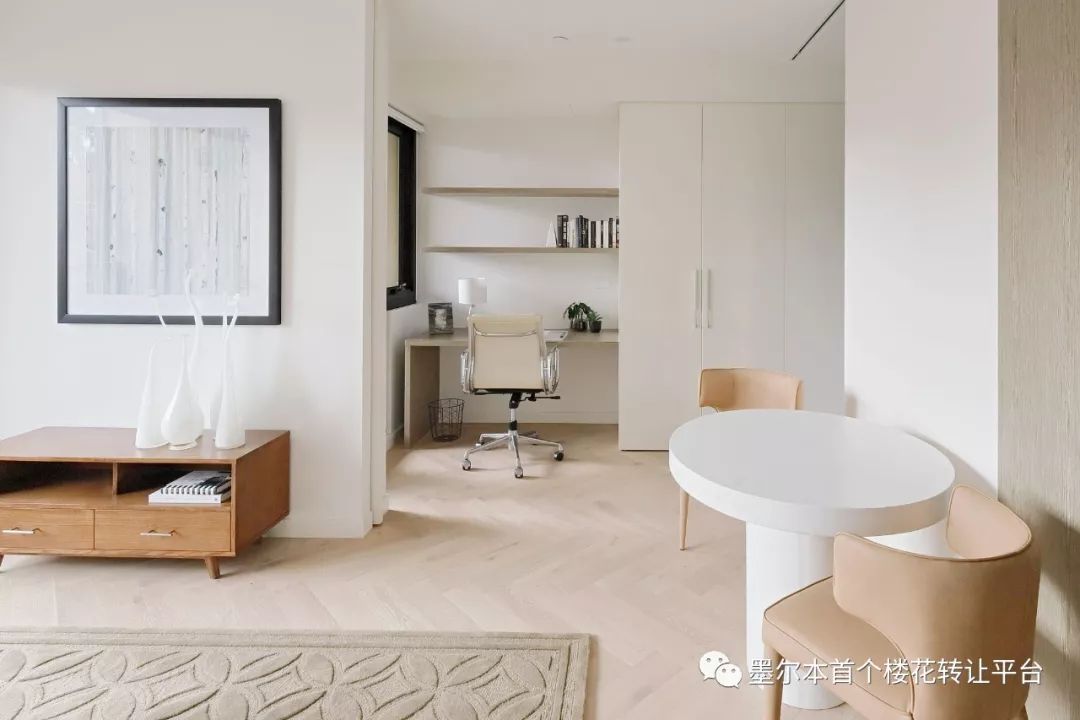 Wool rugs are used on the bedroom floor, and the sliding door design adds space to the house (matte glass sliding doors for good sound insulation).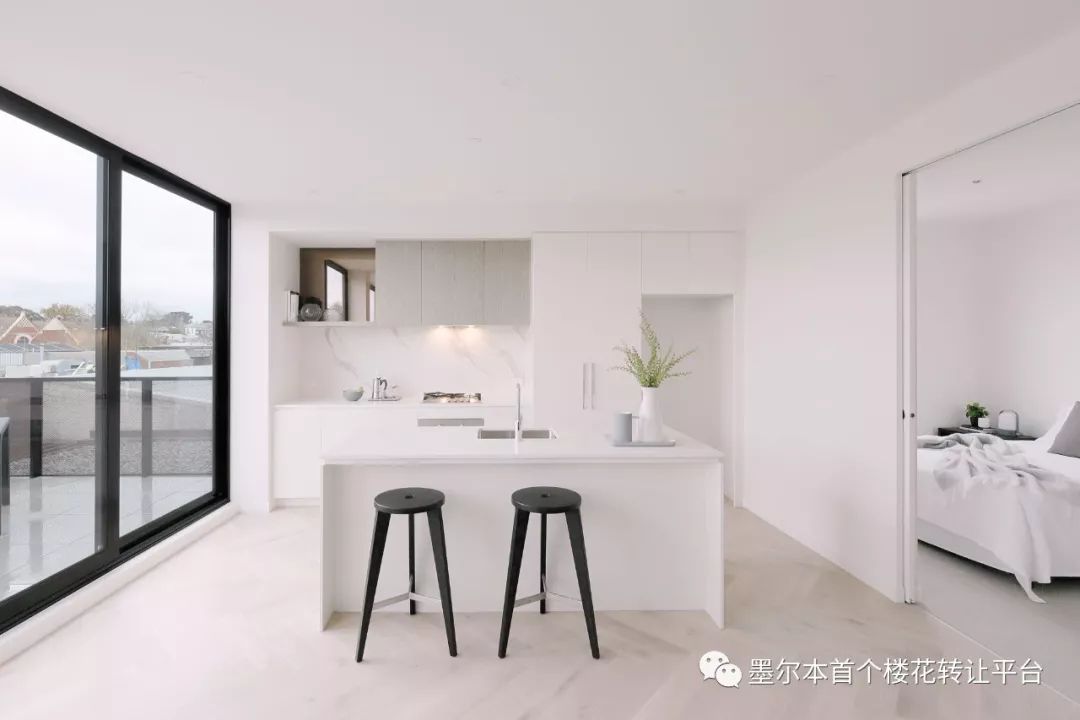 Project Description
Project Name: BrasshouseProject Type: Cost-effective apartment

City: Melbourne

Area: Hawthorn East

Project address: 771 Toorak Road, Hawthorn East

Delivery time: first quarter of 2020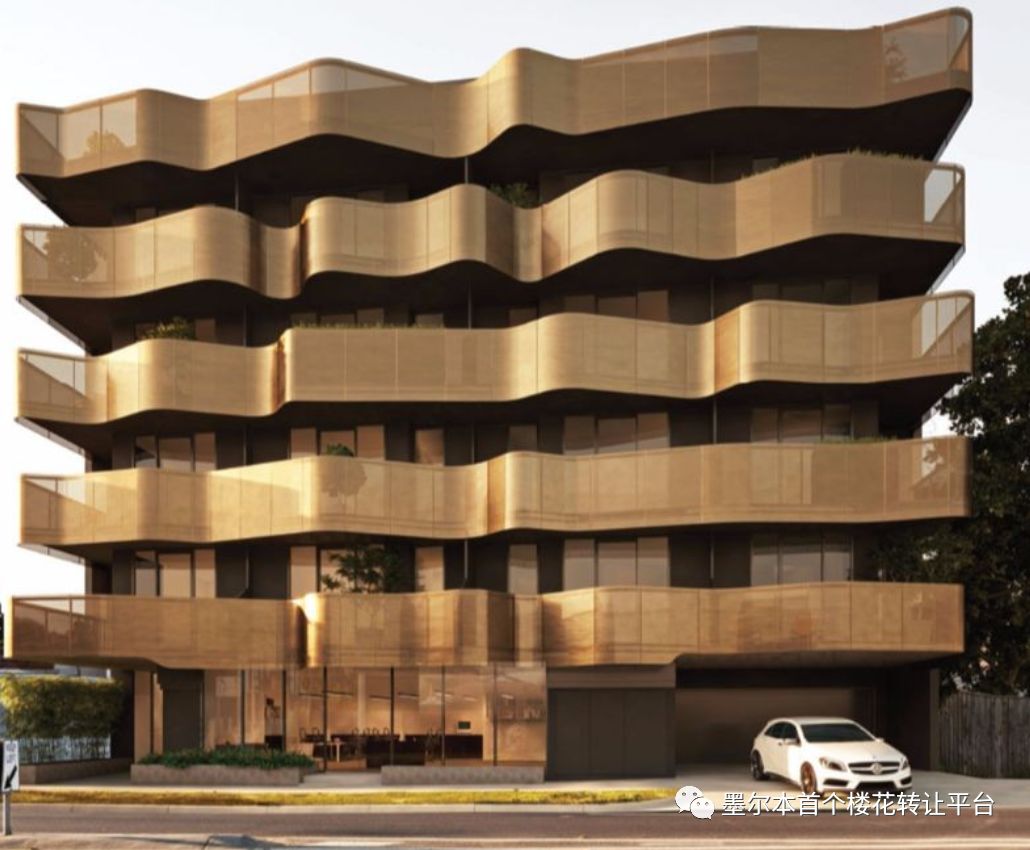 Convenient for public transportation, Brasshouse is only 8 km from the CBD, passing the nearby Tooronga train station or tram along the Burke and Glenferrie roads. The M1 also provides direct access to city cars.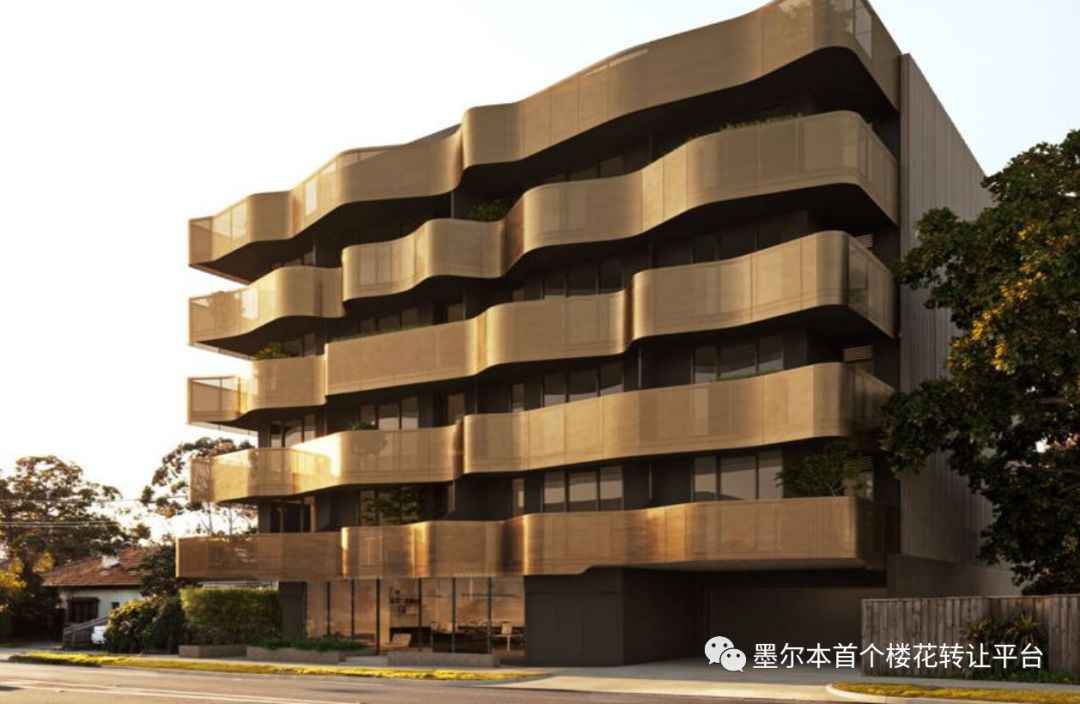 Brasshouse is the most convenient and suburb of Melbourne, surrounded by some of the city's wealthiest areas, such as Kenyon, Toorak Malvern.Regional introduction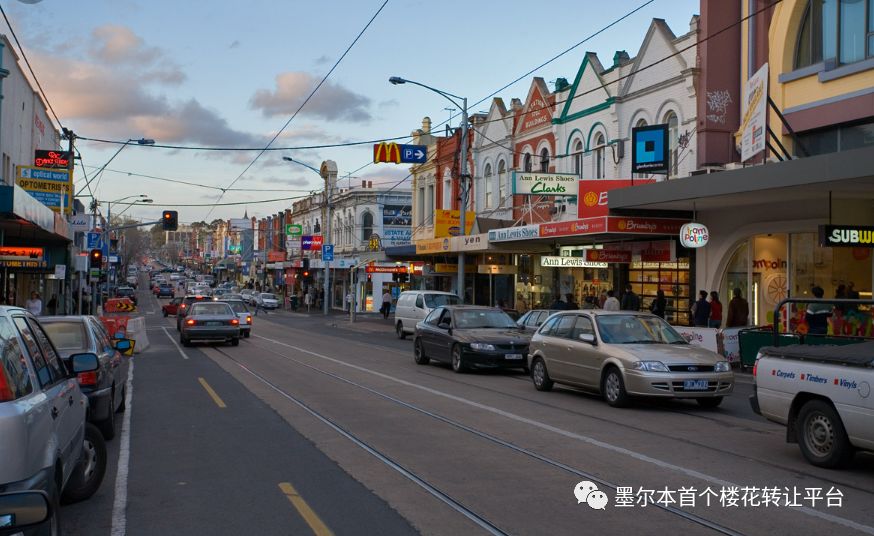 Hawthorn East is just 6.7 km from Melbourne CBD and is surrounded by wealthy areas such as Toork, Camberwell, Kew, Balwyn. The area is full of bustling and convenient living facilities such as CBD, and there are all kinds of facilities such as railway station, park, shopping, leisure and catering. At the same time, the University of Szegen and a number of elite secondary schools are gathering here.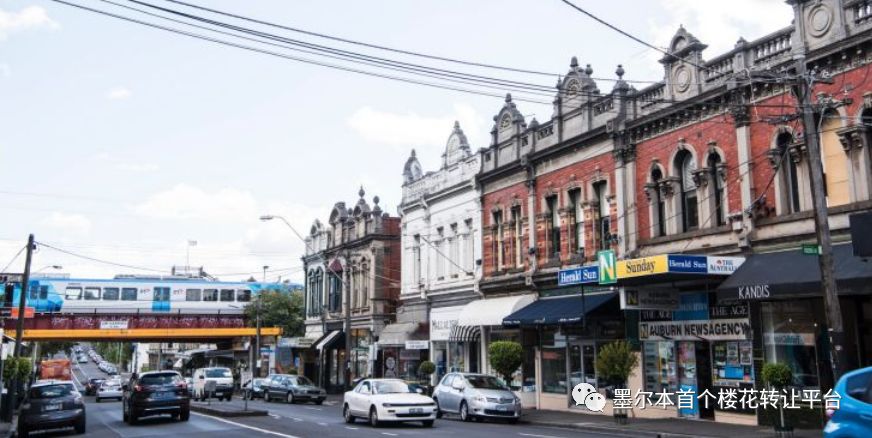 According to statistics, in the past 10 years, Hawthorn East house prices increased by an average of 7.0% per year. Currently, the median price of non-villas in the area is $6.99 million, and the median rent is $430 a week.
At the same time, the data shows that the annual growth rate of Hawthorn East population is 1.4% in the next five years. It is estimated that the population of the district will reach 17,900 in 2031. The fast-growing population, pleasant environment, quality education and convenient transportation will support the housing prices and rents in the region to rise further.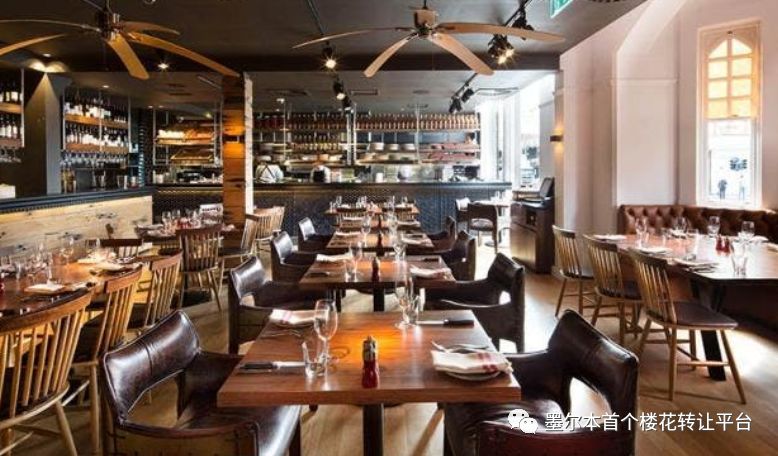 Hawthorn East was founded in the 1880s and has many historic buildings and residences, all well preserved. According to Wikipedia's May 7 report, Hawthorn East is a district of Melbourne, Victoria, Australia, located 7 km east of Melbourne's central business district, and the local government district is Boroondara. In the 2011 census, Hawthorn East had a population of 13,101.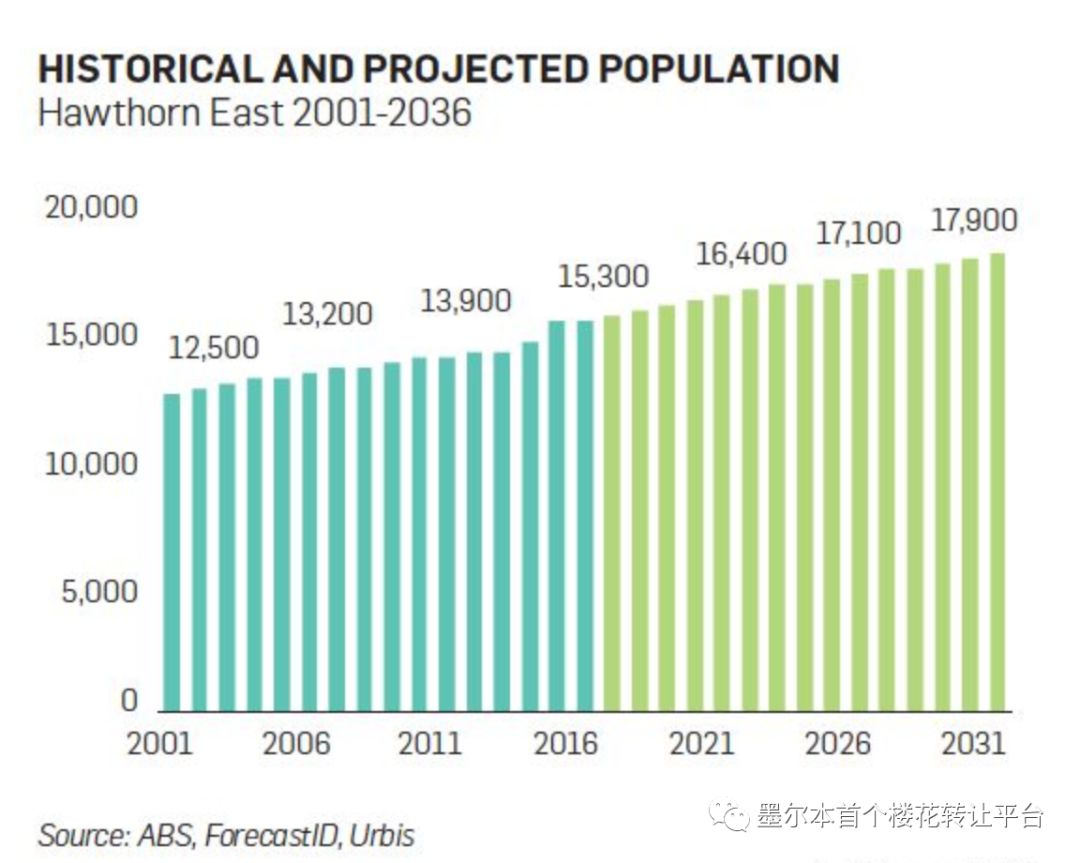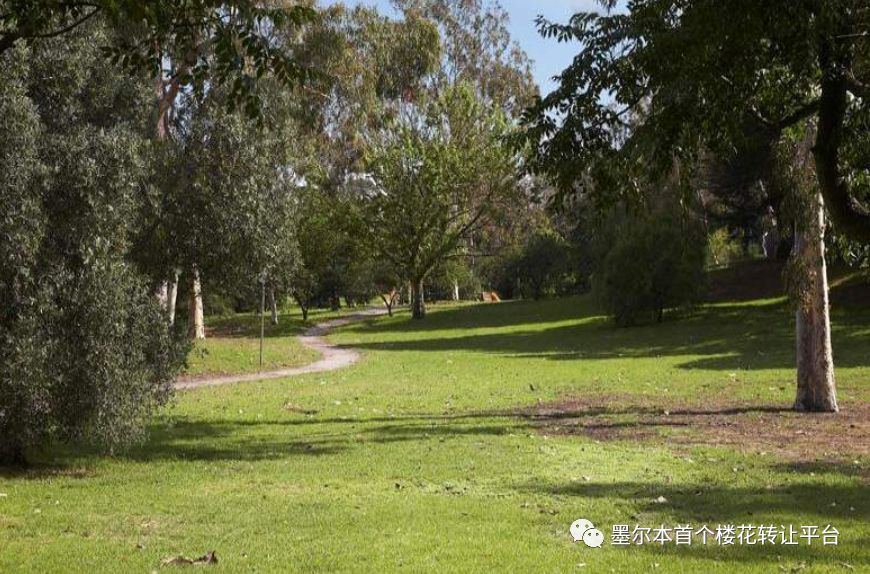 Hawthorn East was founded in the 1880s and has many historic buildings and residences, all well preserved. Located in the local government district of Boroondara, this area is located between two shopping districts, on Glenferrie Road and Burke Road. The Fritsch Holzer Park is spacious and open to entertainment, named after the Augustus Fritsch and Holzer brothers who founded the Upper Hawthorn Brick Company in 1883.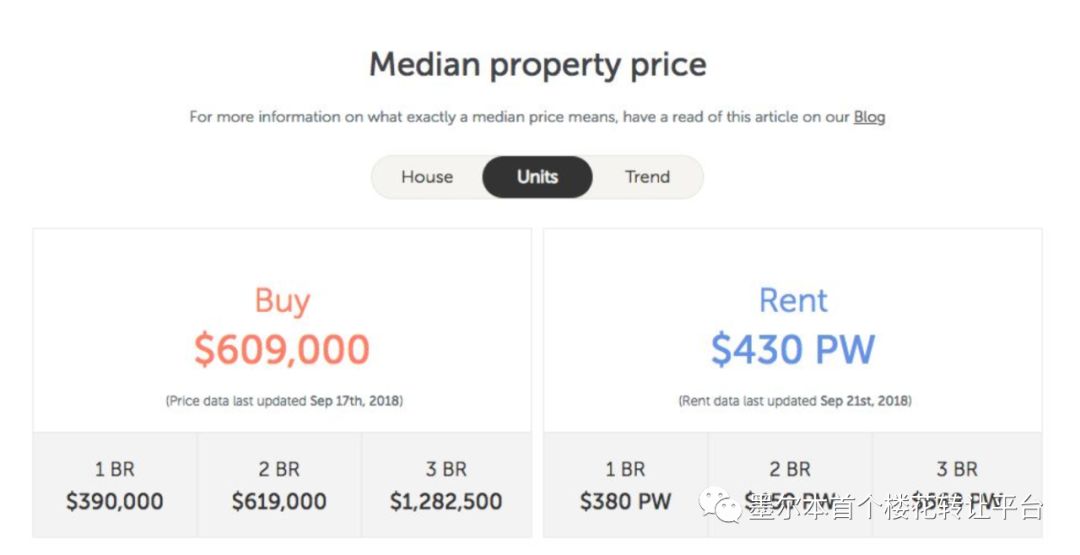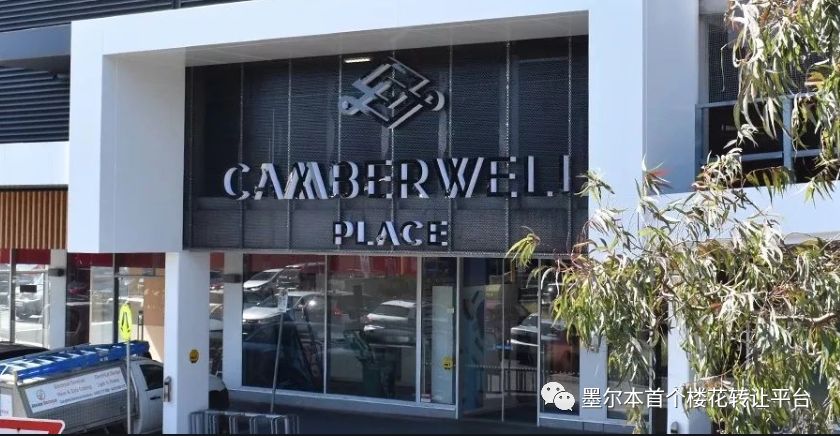 The Camberwell Mall has more than 160 years of history and is concentrated on Burke Road, Camberwell and Riversdale Roads. Burke Road is the busiest commercial street in the area, with shopping centres, supermarkets, shops, cafes and mood restaurants.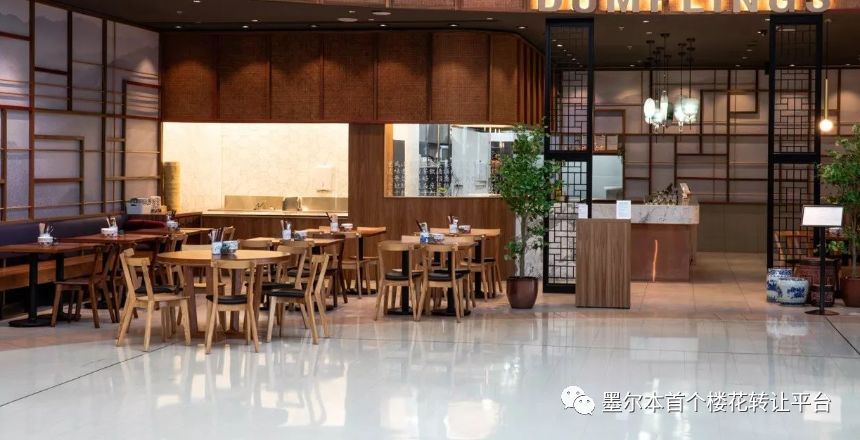 There are a variety of trendy street shops, with over 400 businesses, including Target, Safeway, a traditional fresh food market, antique shops, professional services, several major chain stores and exclusive retail stores, full of life. Coffee and restaurant culture, as well as the Rivoli cinema with its elegant art.
Another additional attraction for Camberwell is the Sunday Market, which began in 1976, and is Melbourne's best Sunday Market.
There are 370 vendors selling second-hand clothes, books, furniture, and crafts. Selling a variety of novelty and fun baby, the price is very cheap! There will also be performances by street performers in the outer part of the market. It will definitely be a reward to find a Sunday visit.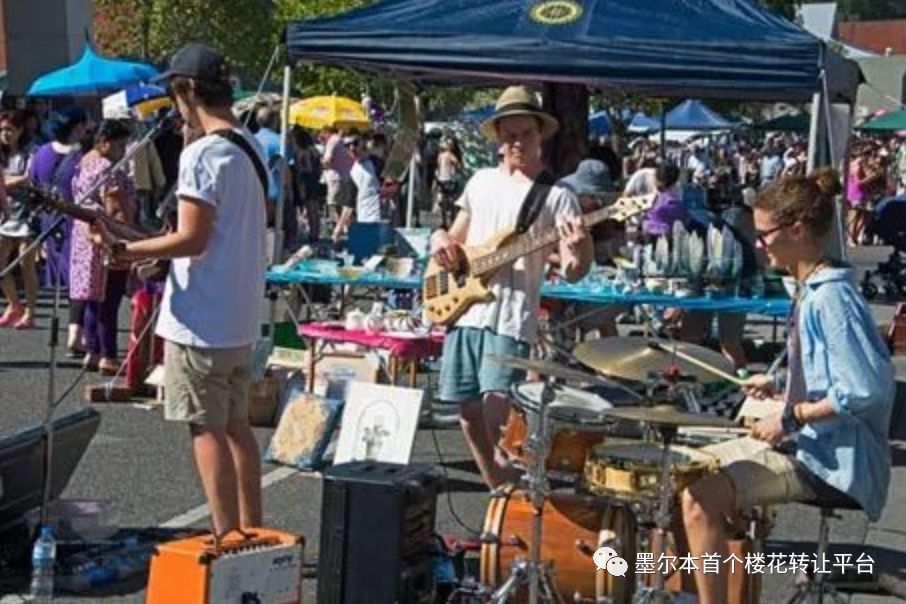 Anderson Park is another well-known park in the area with panoramic views of Melbourne CBD. Other parks include Cato Park (part of Frederick Cato's original assets) and Victoria Road Reserve. Hawthorn East's primary and secondary schools include Alia College, Auburn Elementary School, Auburn South Elementary School, Bialik College and Hawthorn Middle School. Auburn Elementary School was founded in 1889.
TOORONGA Shopping Center 650 m
Camberwell Shopping Center 1.8km
-Auburn Primary School Primary School
-Auburn South Primary School
-Hawthorn Secondary College
-Alia College Middle School Private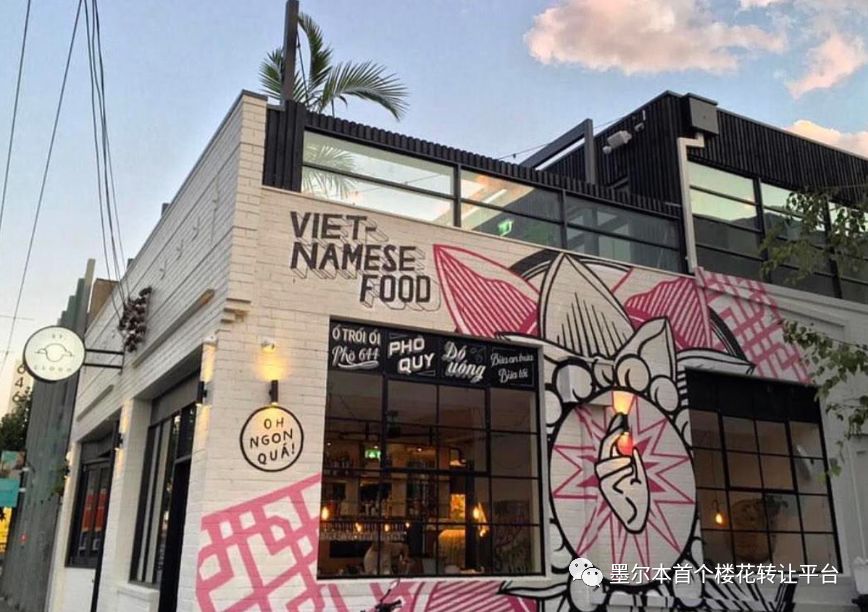 Train route:

The Belgrave, Lilydale and Alamein routes pass through the area and stop at the following train stations:

Auburn

Camberwell

Glenferrie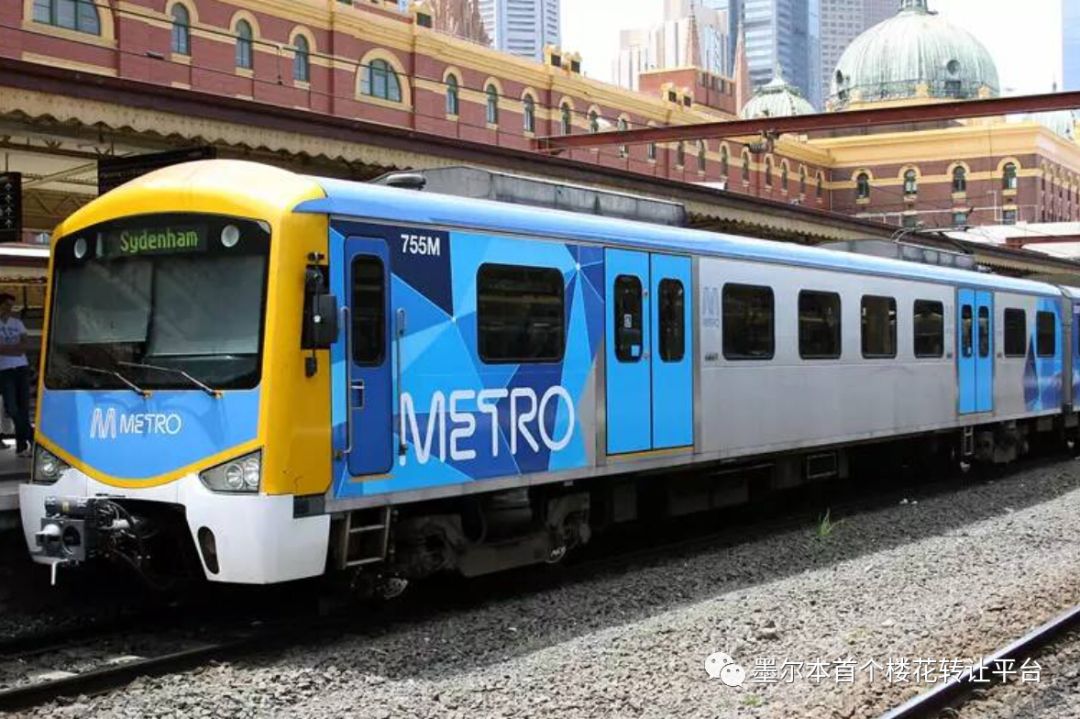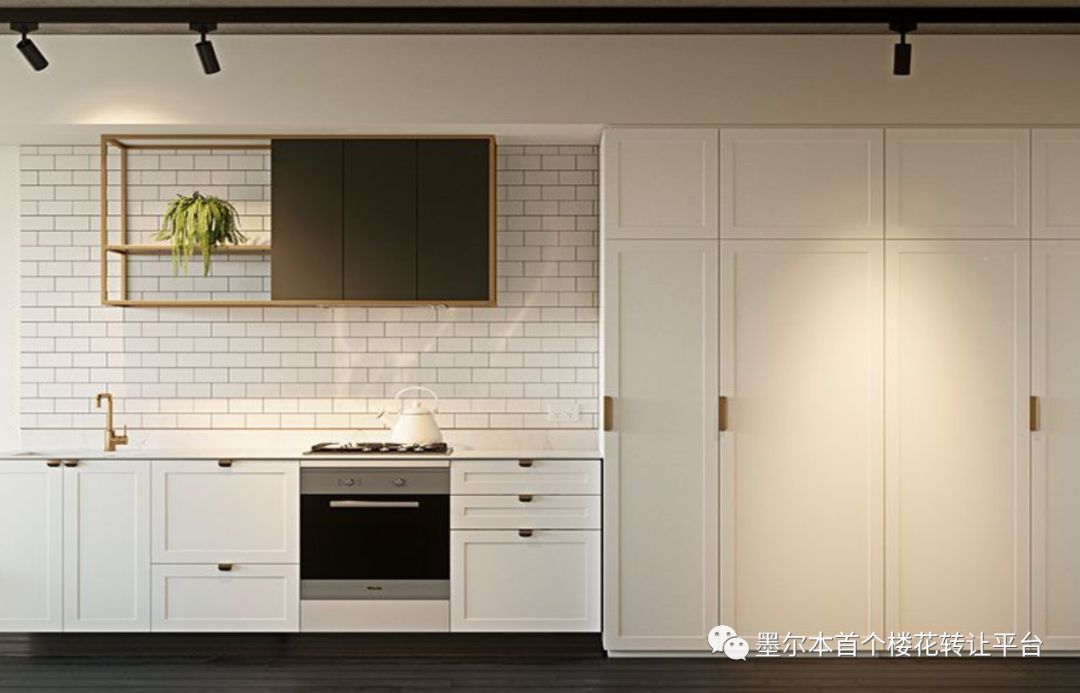 Designed by renowned designers, Brasshouse is decorated with a series of seamlessly connected brass ribbons that will be a distinctive landmark in the area.
The interior design continues the attention to detail and the decorative features of brass.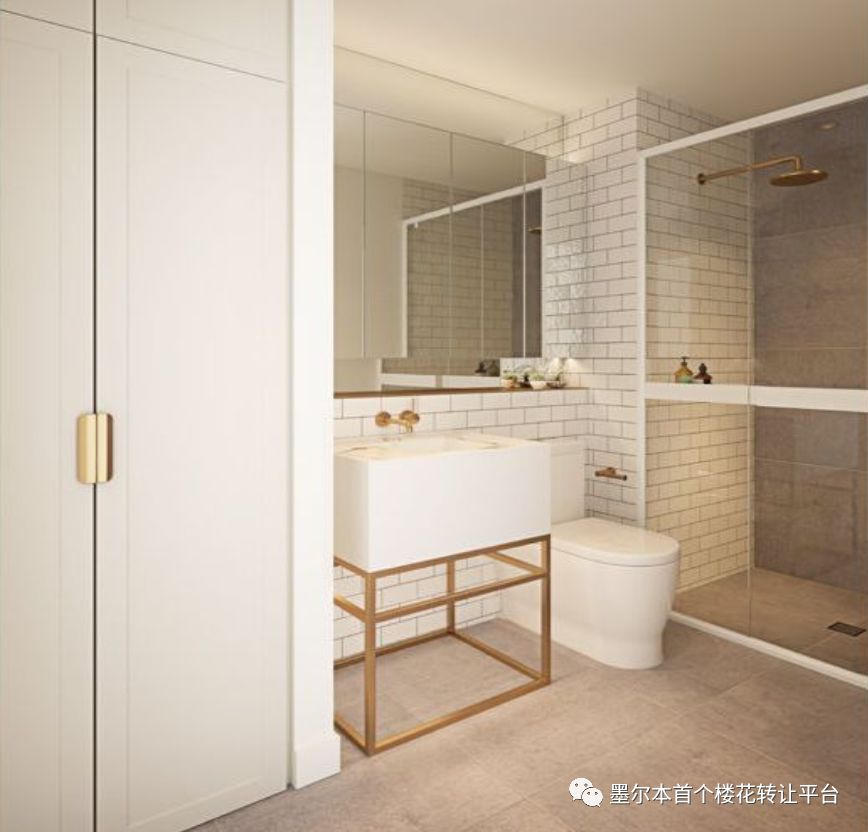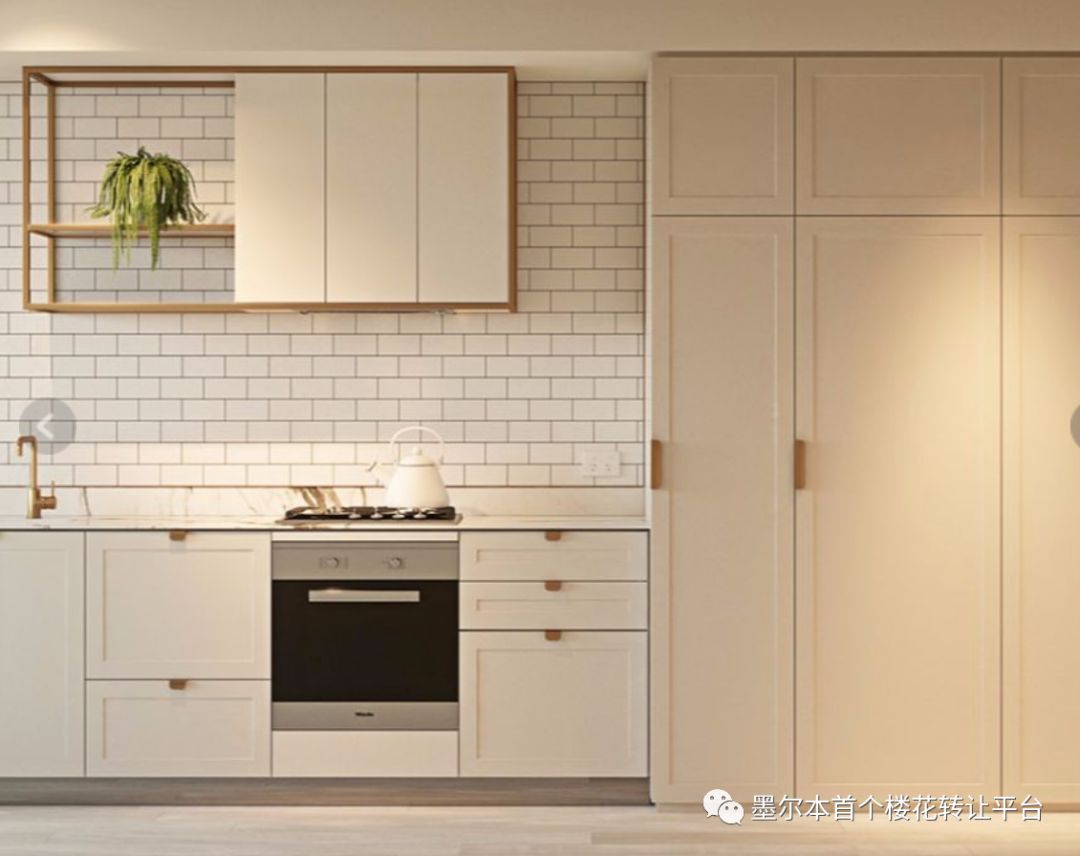 Latest apartment building list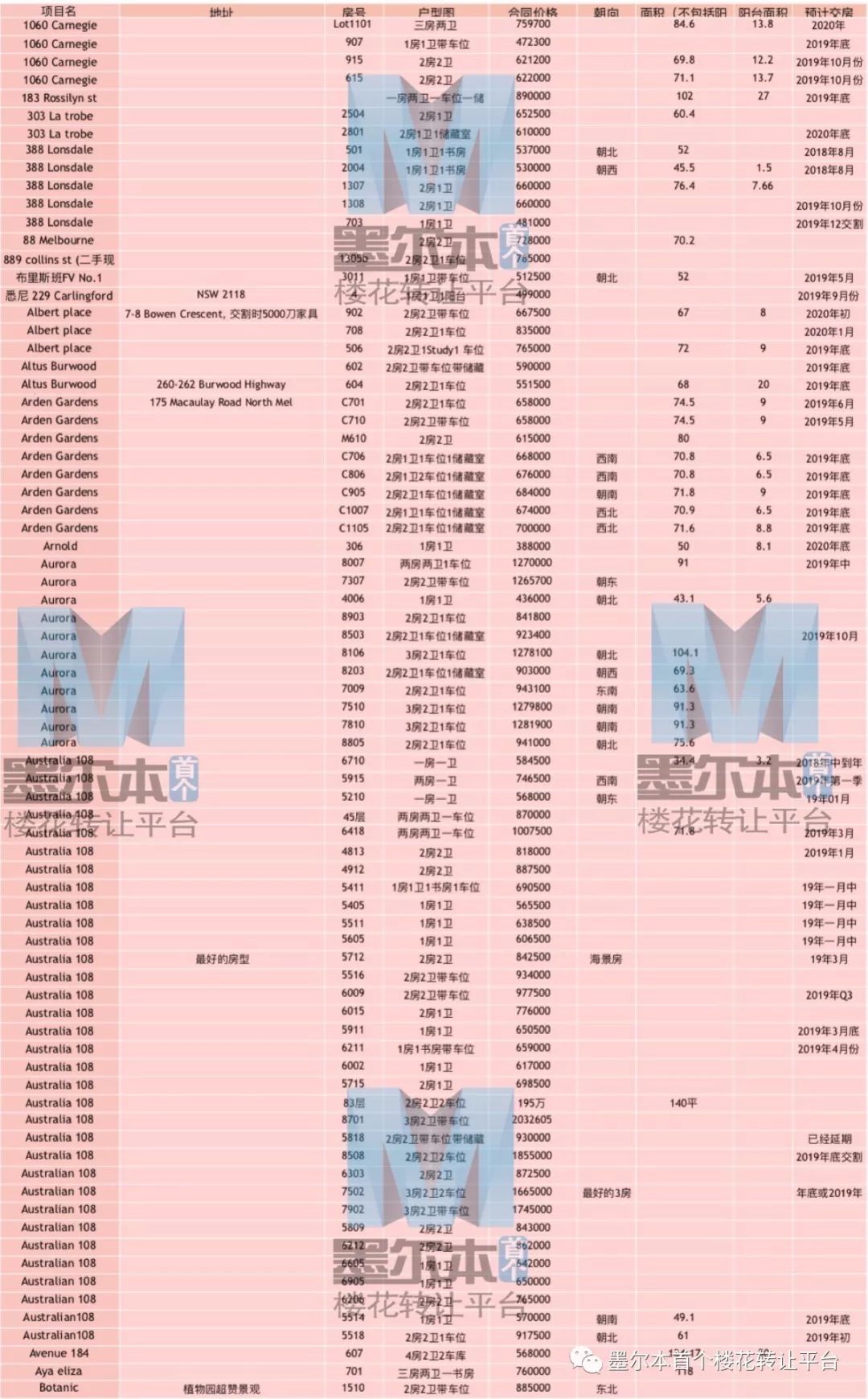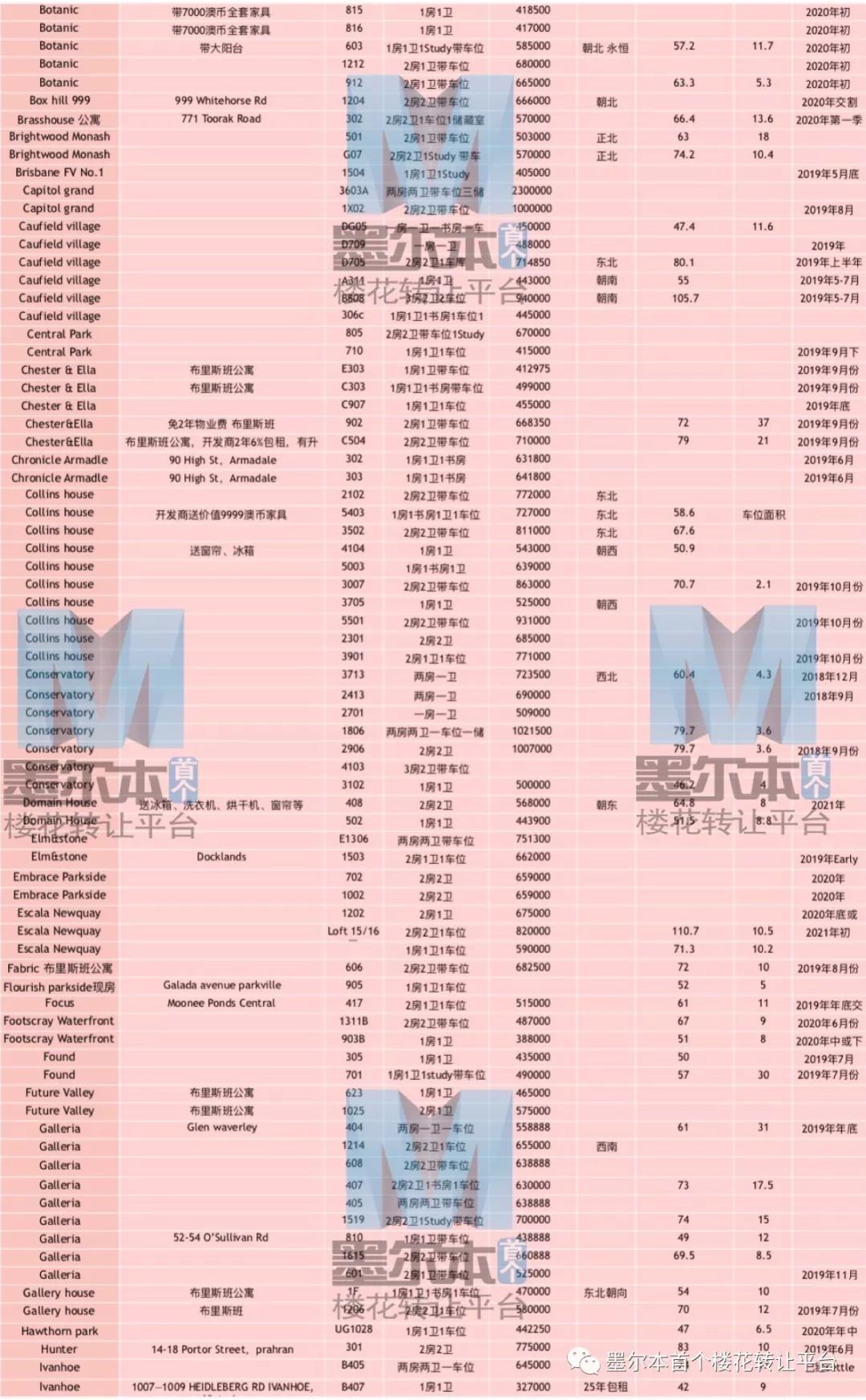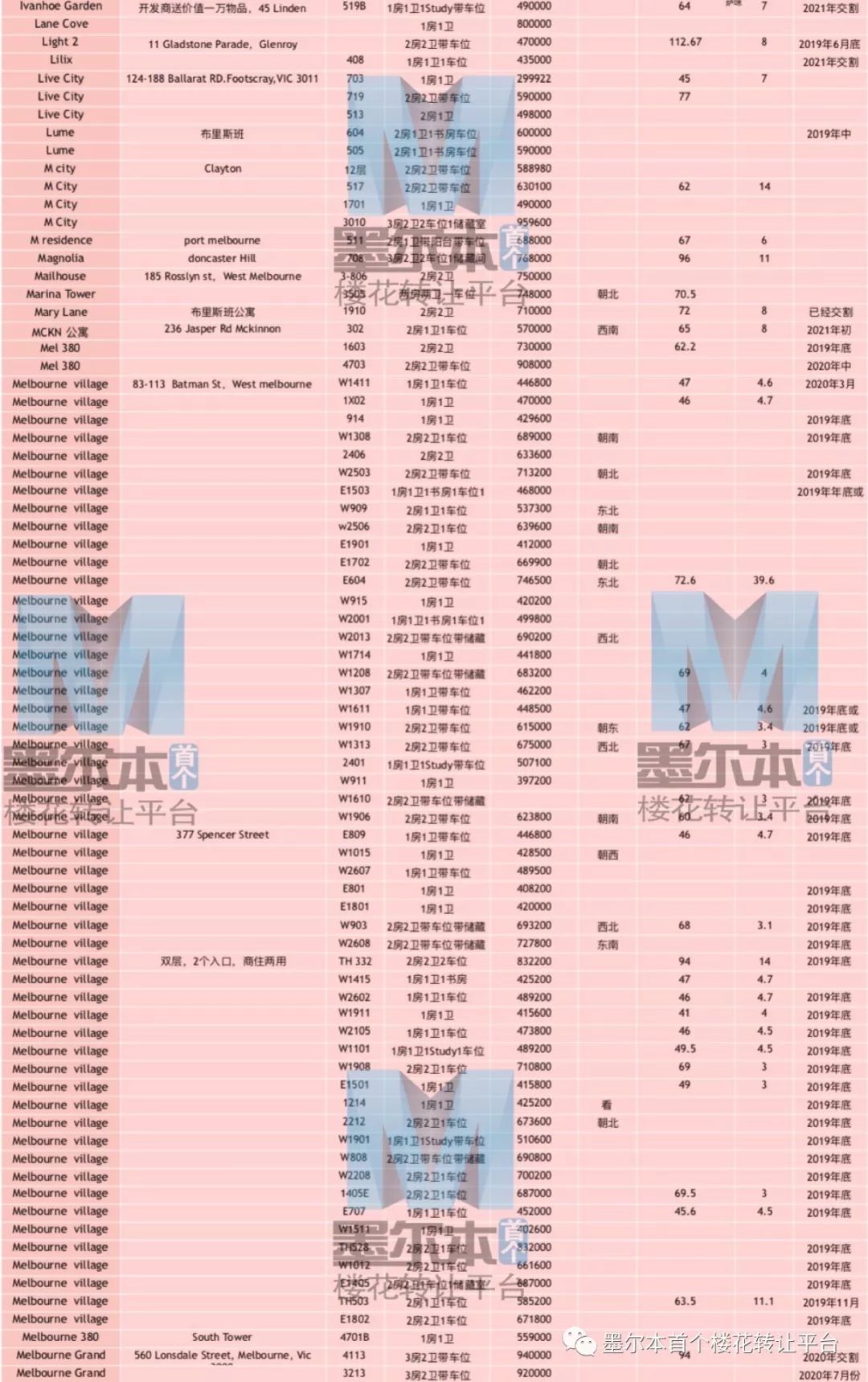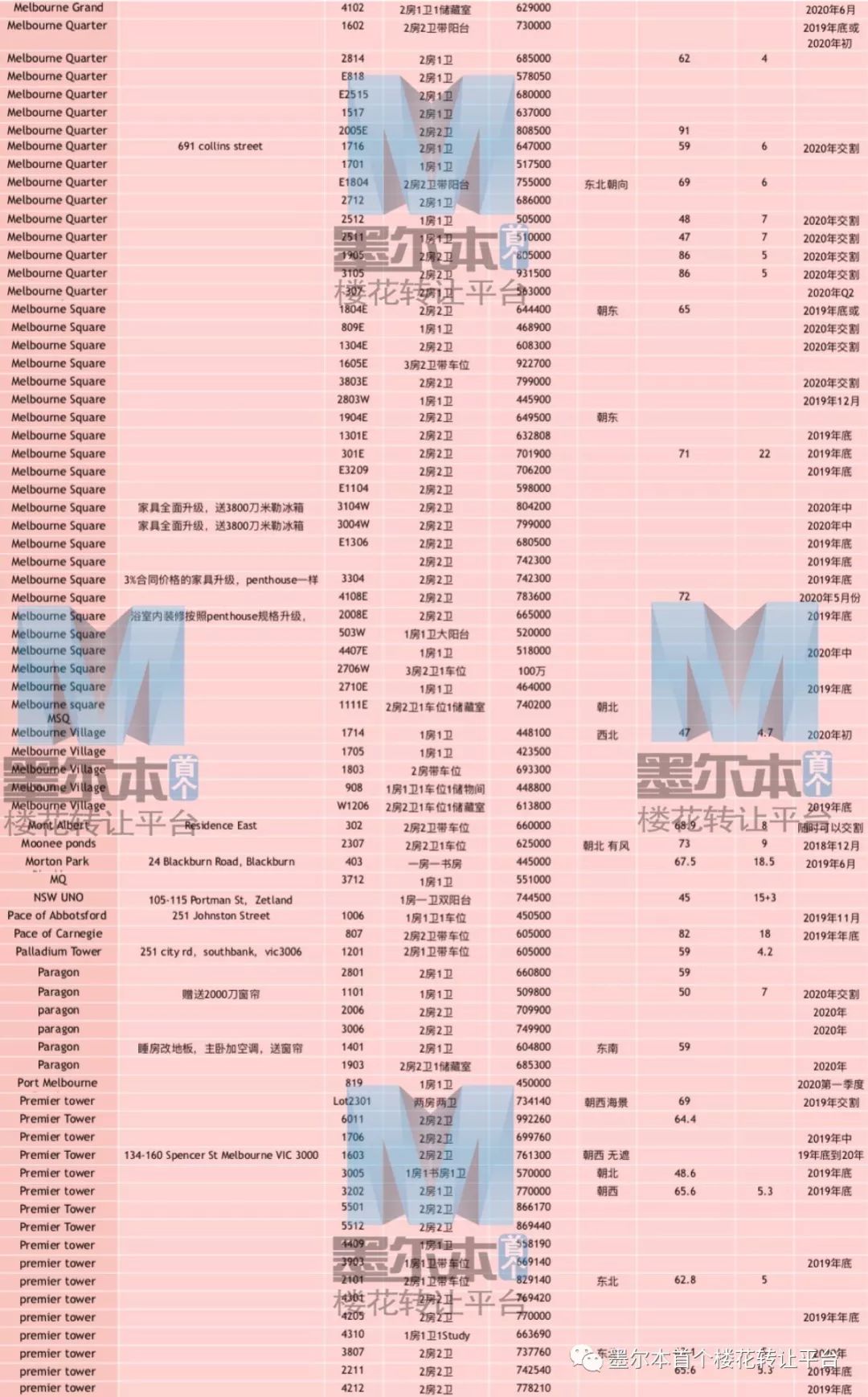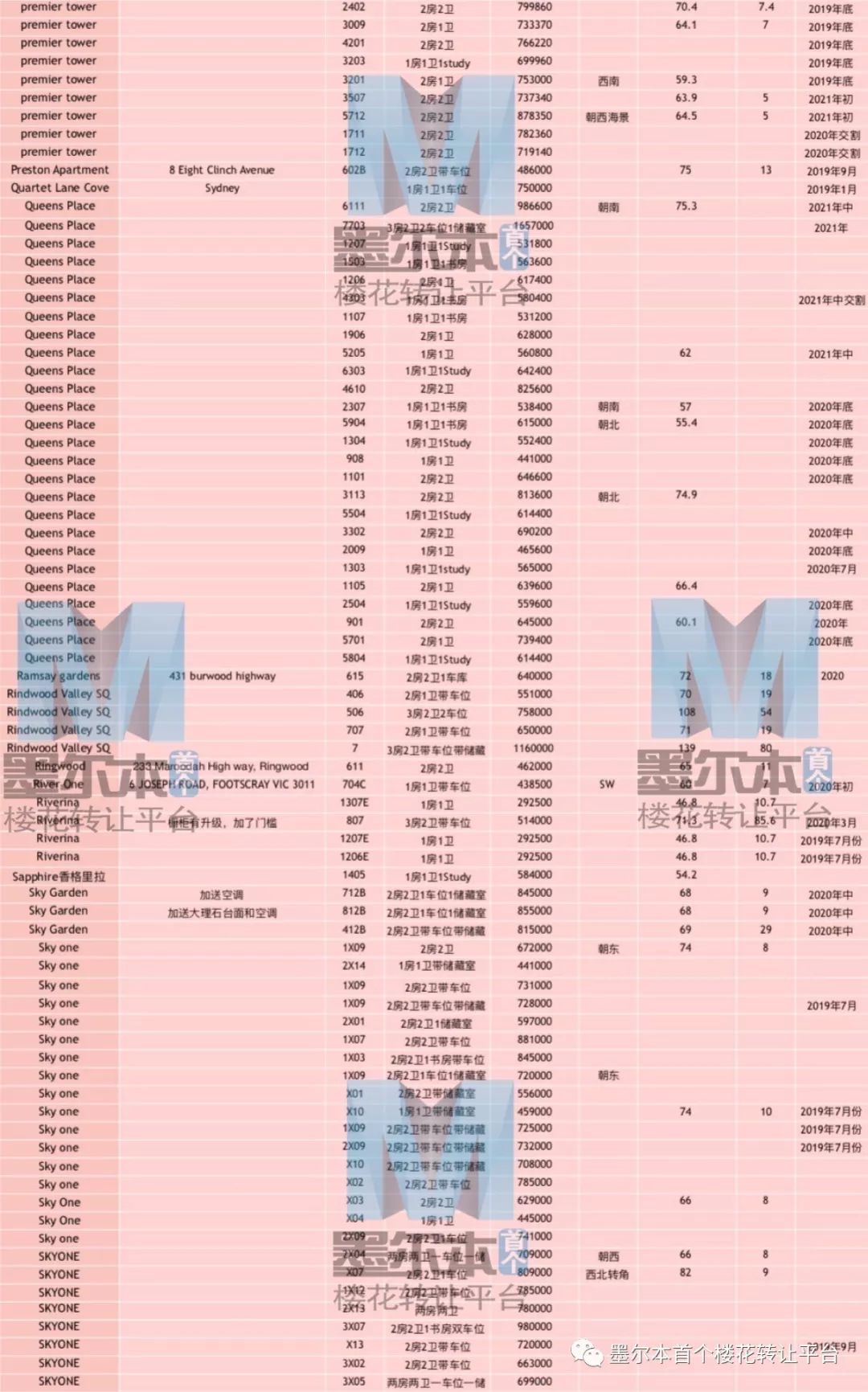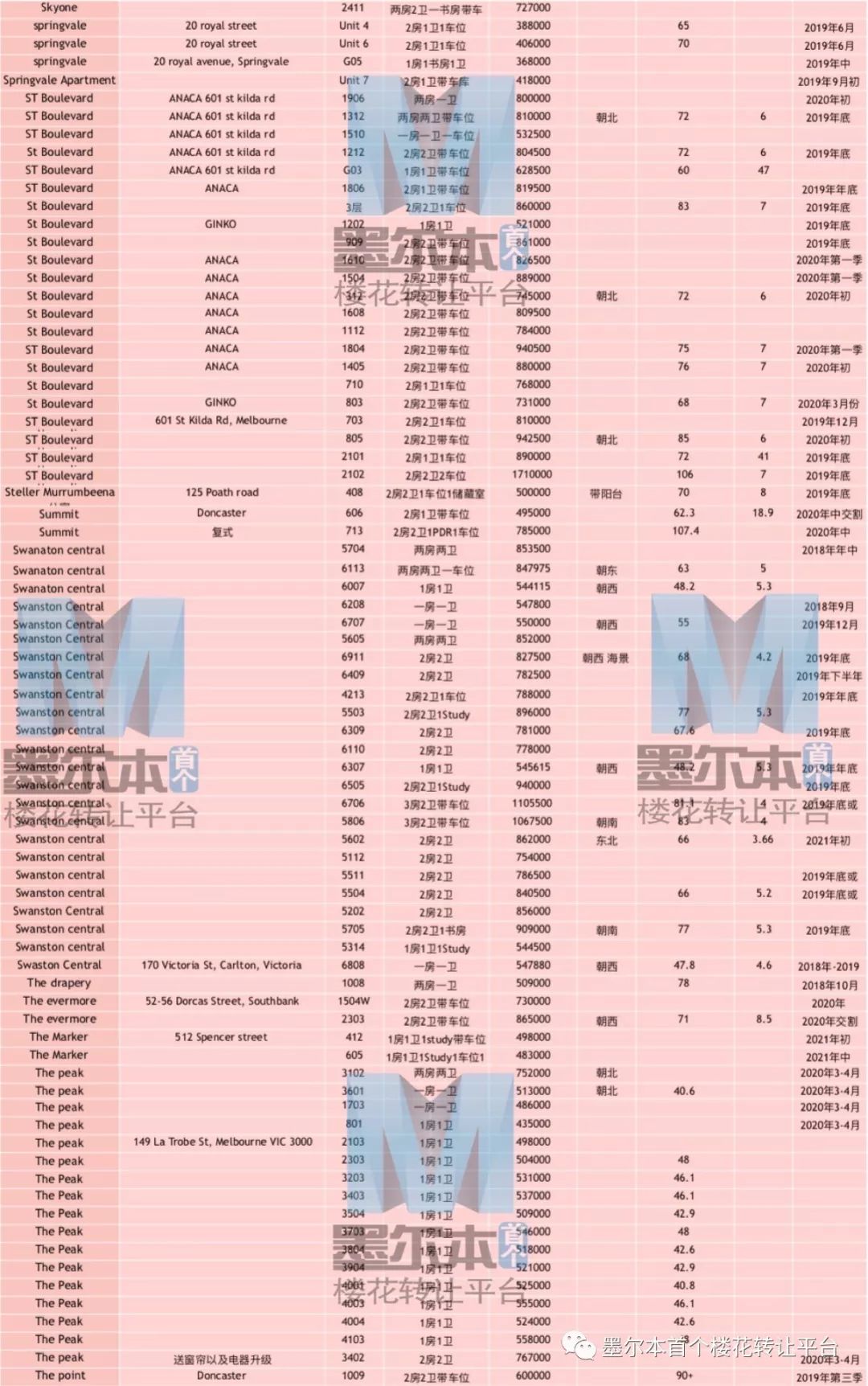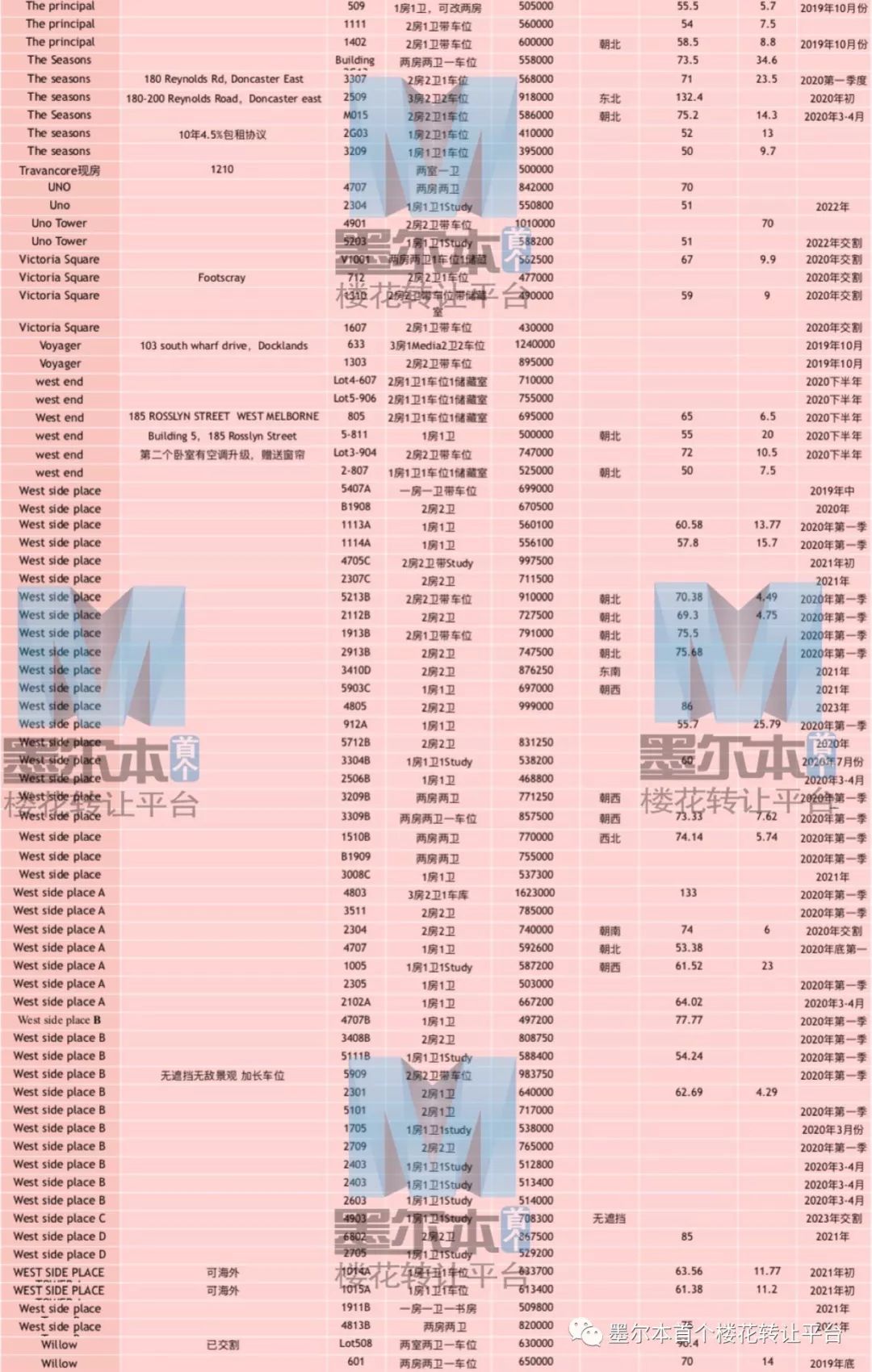 Latest Villa & Land House Listing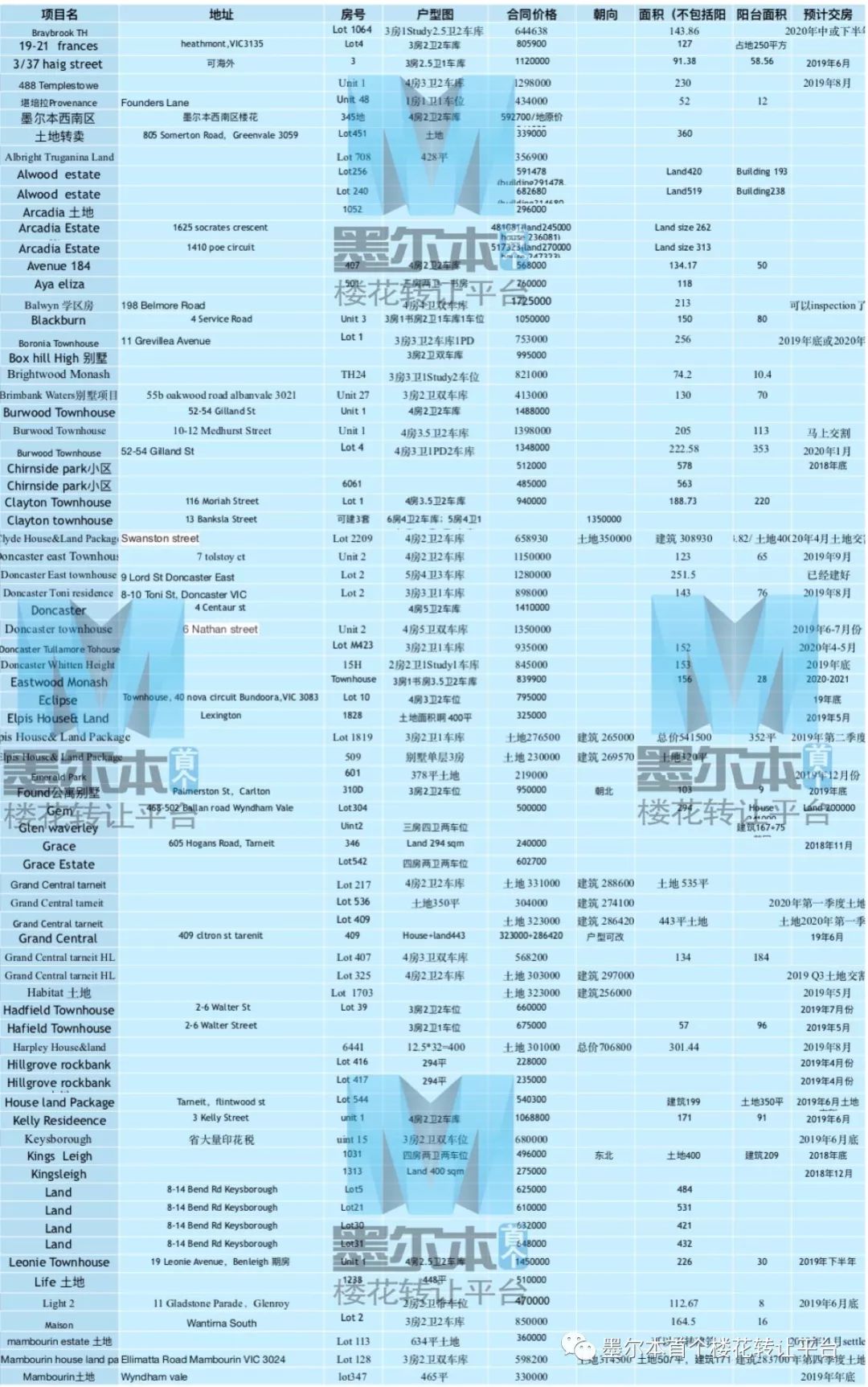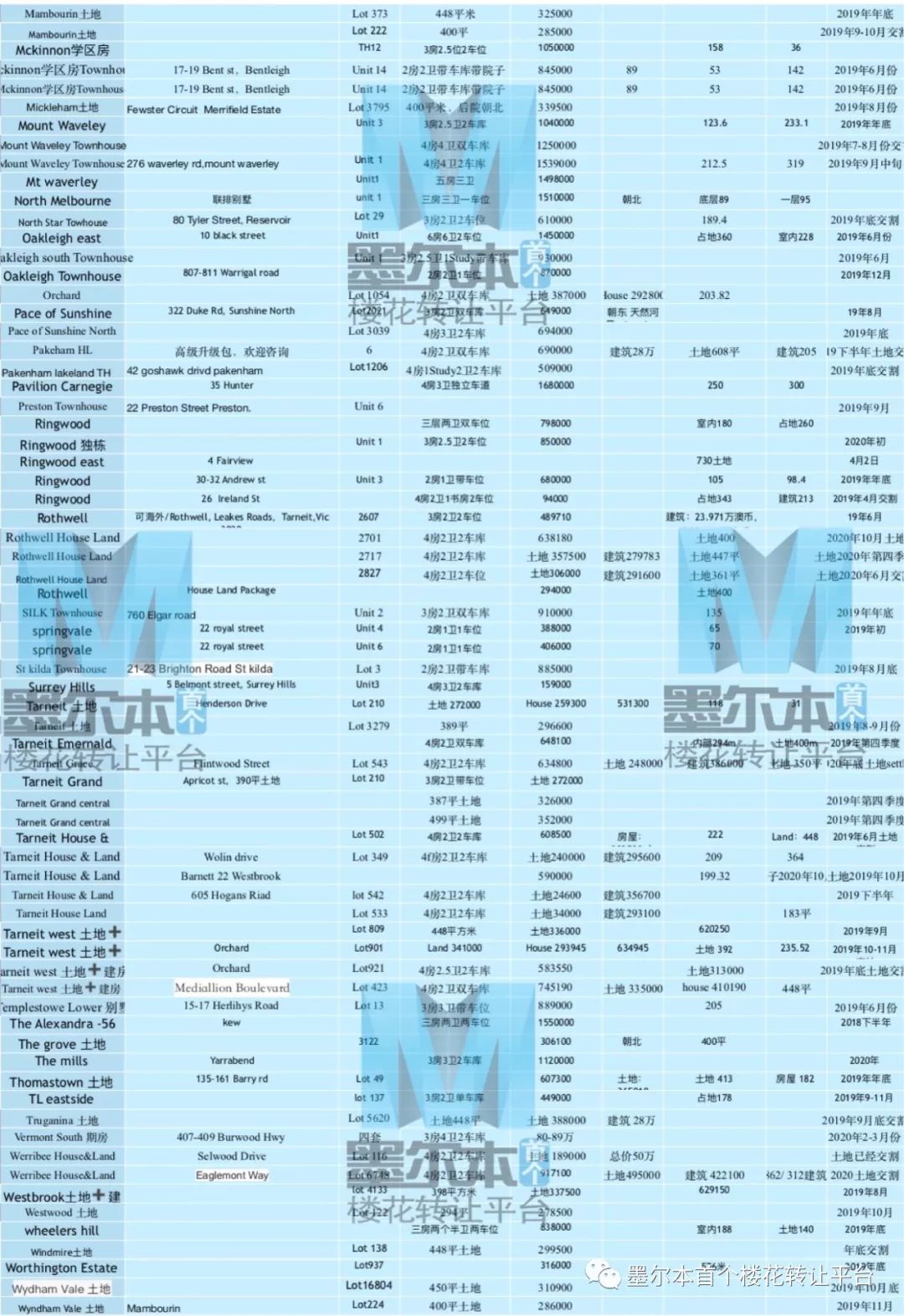 Platform introduction
Melbourne's first large-scale uncompleted flats transfer platform, under the umbrella of Zunbo Real Estate Investment Group, was established in early 2014 and has helped thousands of customers to successfully transfer uncompleted flats. As the first most formal, authoritative and most comprehensive floor flower transfer platform in Melbourne, we are committed to providing our customers with the most professional, caring and quality one-stop service, and promise no cost before the successful transfer of the building. Our uncompleted flats business includes not only boutique apartments and luxury apartments in the city centre and other popular areas, but also high quality villa projects. Therefore, we have enough confidence to meet the different needs of different customers for the property. Since its inception, the platform has been recognized by countless customers and has established long-term relationships with a large number of Melbourne real estate elites. If you have any questions about the transfer of residential properties in Melbourne, please feel free to email us at Nomination@pr-igroup.com.
If you don't want to settle your house, or want to transfer your building, please contact us, our professional team will handle the building transfer business for you.
For details, please contact our transfer floor department or WeChat customer service.
Tel: 0451381977 Ms. Zhang
WeChat: Nomination_1st
You can scan the QR code below:
Melbourne's first floor flower transfer platform No. 1 customer