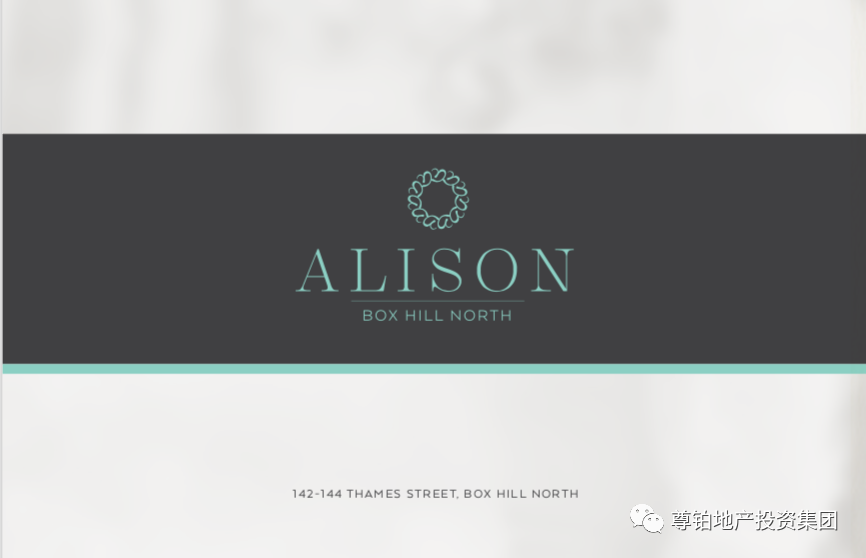 Project Name: ALISON
Project Type: Boutique Townhouse
City: Melbourne Melbourne
Area: BOX HILL
Project Address : 142-144Thames St, Box Hill Vic 3128
Basic type: two-bedroom
Price range: 785,000AUD
Delivery time: delivered
Located in Box Hill, 14 km east of Melbourne, Alison is one of Melbourne's five most famous satellite cities, the famous Chinese and Southeastern hubs, and the hub of Melbourne's eastern district. It is the only one in the Eastern District with both light and intercity railways. Direct access to the downtown area.
There are large shopping malls, hospitals, parks and top ten schools in Melbourne. Whether it is shopping, medical or financial, there are Chinese employees. Even if you only speak Chinese, you can still live conveniently and comfortably.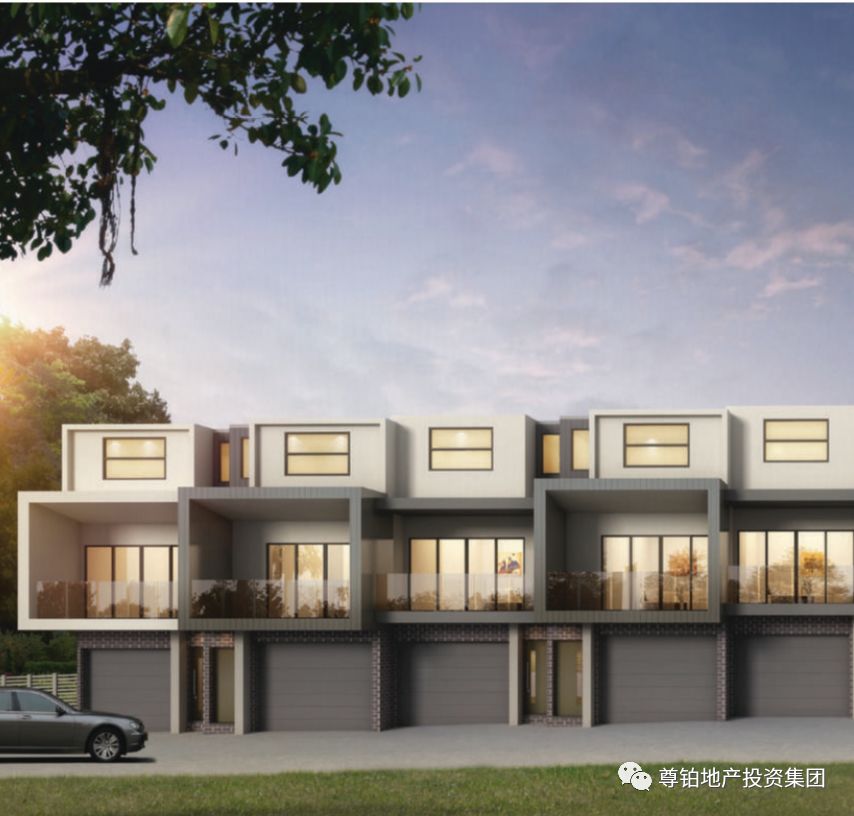 The region is also a dynamic and prosperous community with a 26% increase in population over the past five years. The region is dominated by young people, and the completion of the new tax bureau brings 1,250 new jobs to the district, while Box Hill The hospital renovation project has 4,400 jobs, and the new hospital will accommodate 48,000 patients each year. This means that housing demand and housing prices in the district will continue to grow.
A total of 16 townhouses, 2 floors, each with a parking space. Surrounded by greenery and a pleasant environment, it is a few minutes walk from BoxHill Garden Park, close to Hagenauer Reserve Park, MontAlbert Reserve Park and Kingsley Gardens Park.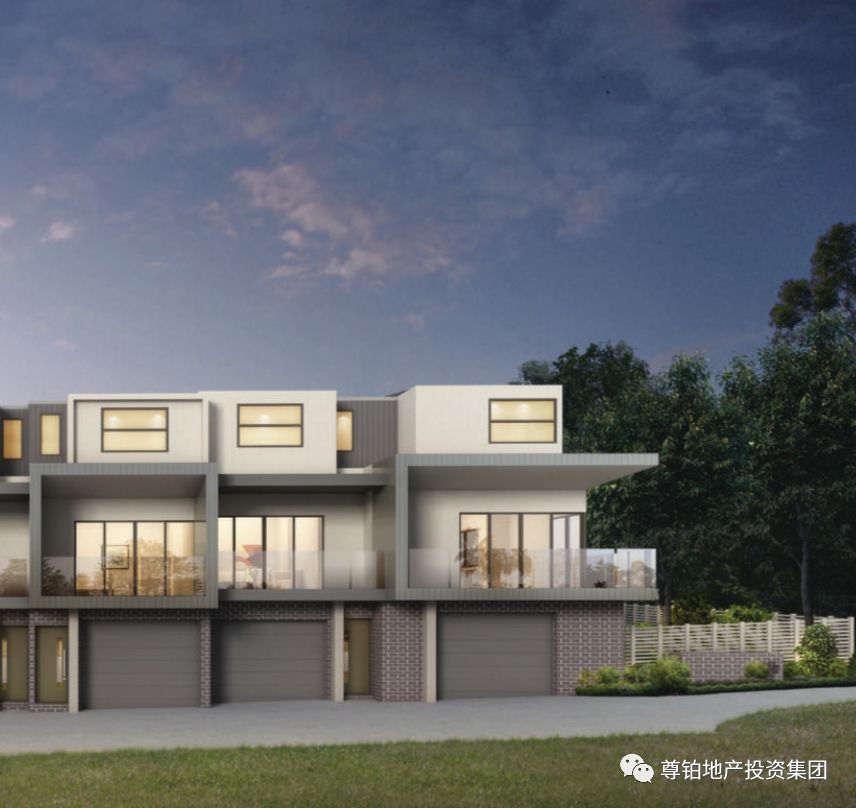 At the same time, there are complete supporting facilities, shopping, entertainment, sports, transportation and other supporting facilities, as well as the famous public school Box Hill High School in Melbourne. Choosing here is to choose a comfortable life and quality education.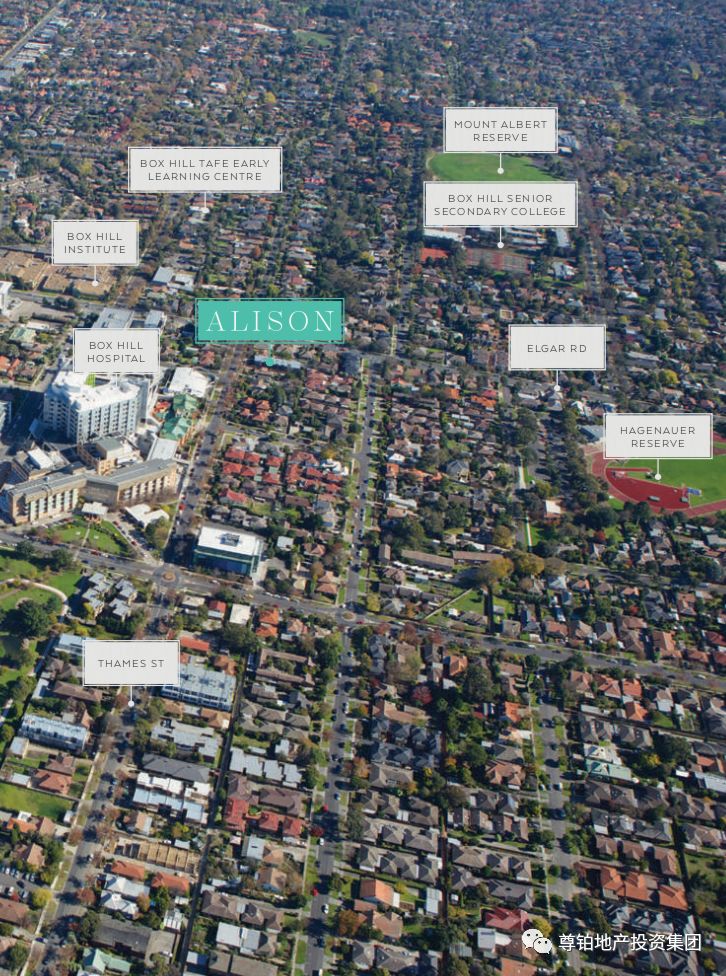 Box Hill is one of Melbourne's five major towns and attracts a lot of investment. There are Melbourne's best public schools, thousands of jobs, a diverse shopping environment and a diverse cultural community.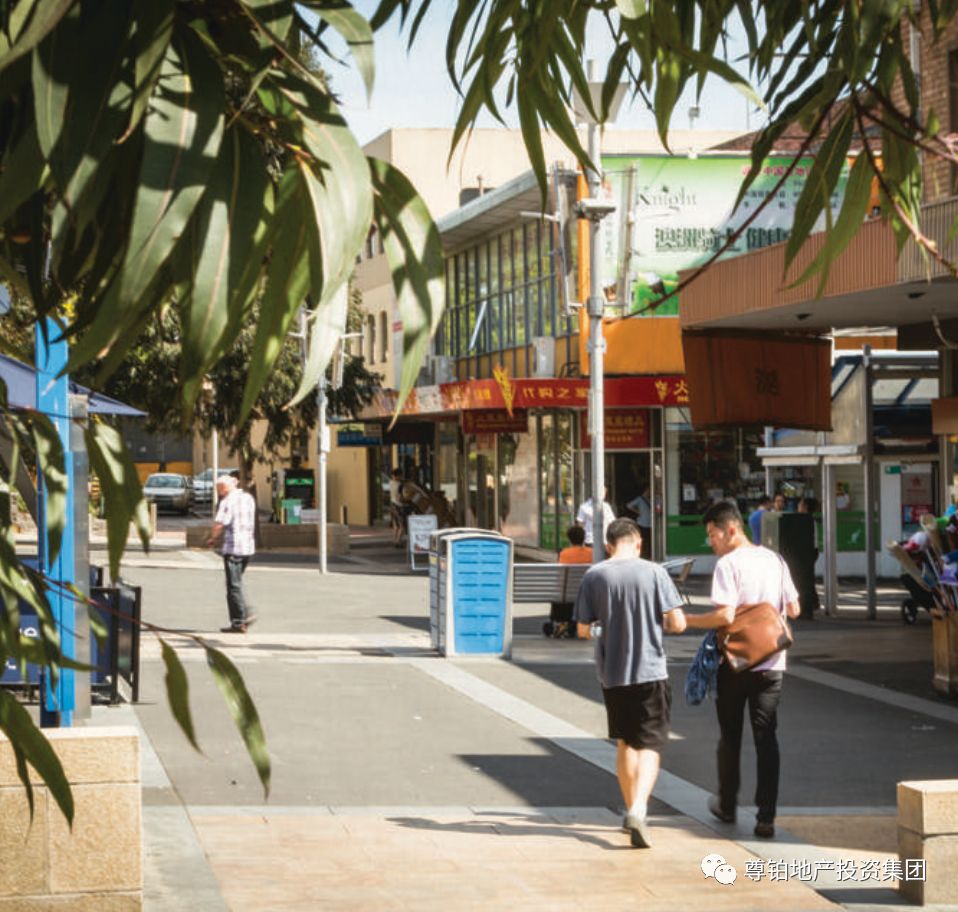 The project is adjacent to the Box Hill Center and is home to the famous British public parks Box Hill Garden, Forest Hill and Box Hill shopping centres and numerous restaurants. The Eastern Freeway, 109 tram stop and Box Hill train station in the area provide direct access to Melbourne city centre.
Alison's design is stylish, and the open layout makes more use of the space and can adapt to the needs of all kinds of people.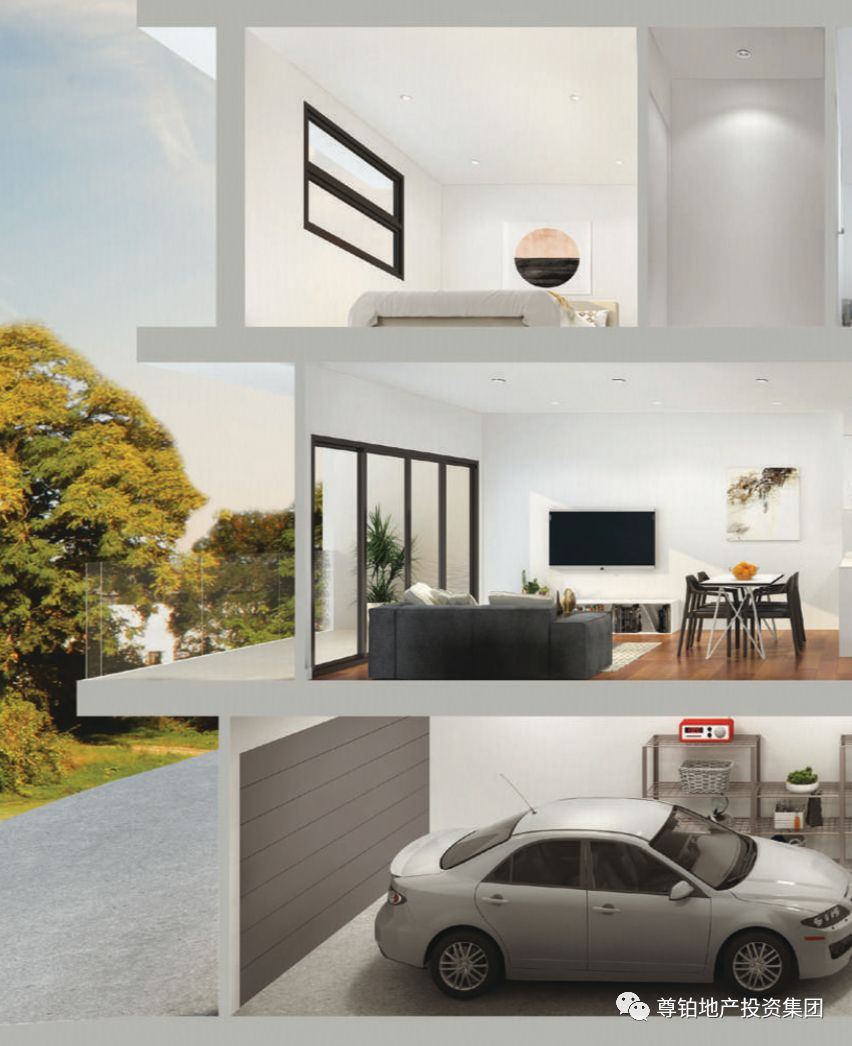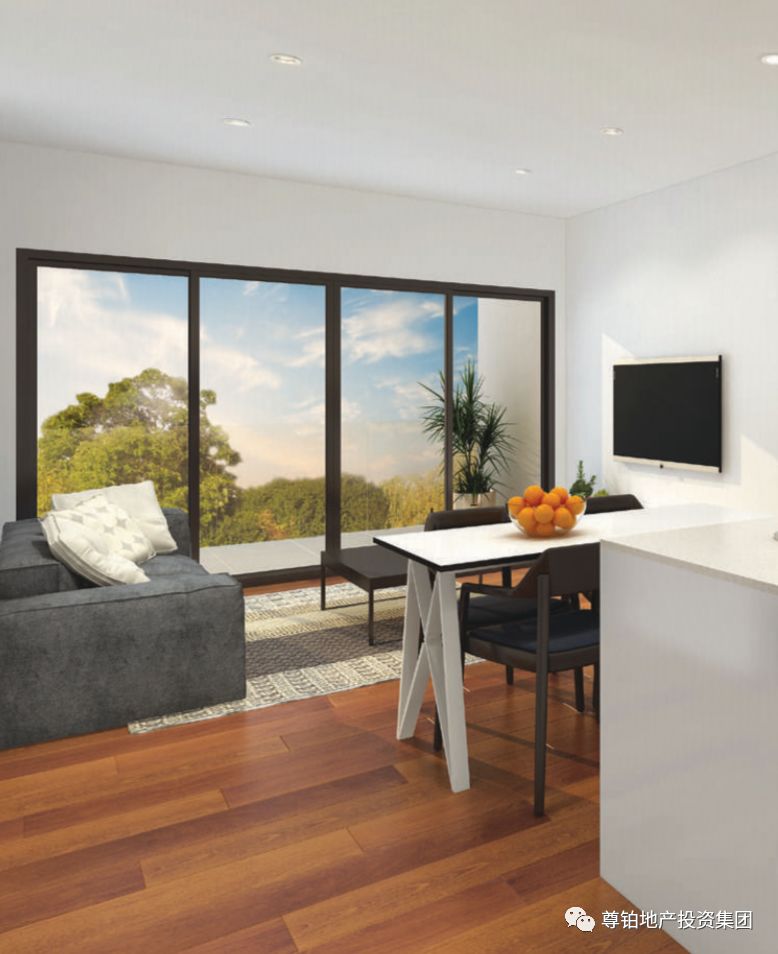 High-end renovations, modern open layouts create the perfect setting for living and entertaining, each villa also has its own private garden, sun terrace, remote garage.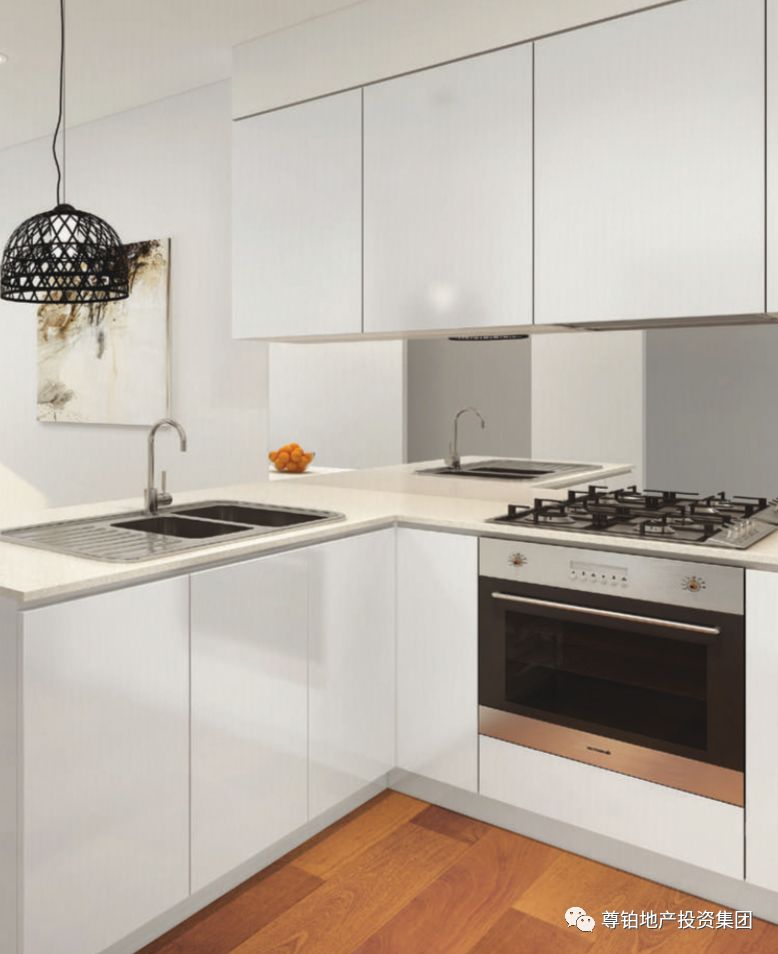 Property features include:
· 2 spacious bedrooms with built in robes
· Bedrooms are equipped with ensuite and wall heating
·Learning area downstairs
·Open living room with sliding door, private balcony in living room
· Brand new kitchen with dining table, gas cooker, oven, dishwasher and ample cupboards
·The living room is equipped with split air conditioner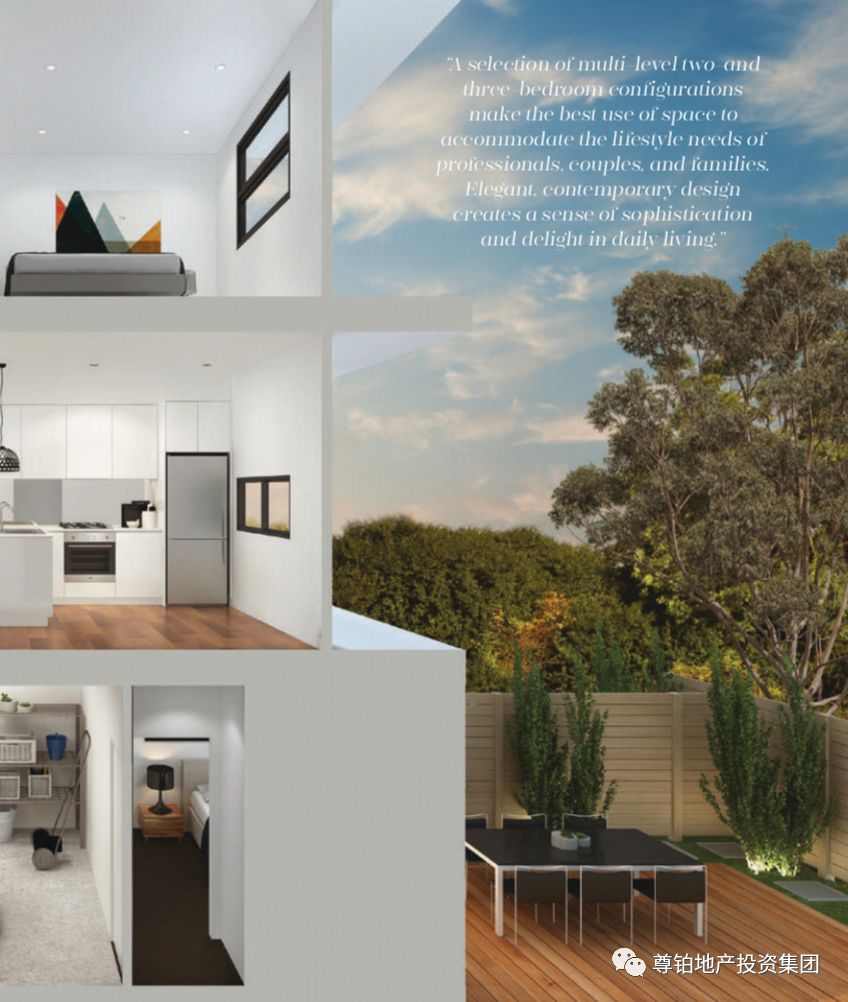 House preview

Unit type: 2 rooms 1 study room 1.5 bathroom 1 parking space

Area: 132m2

Price: 785,000 AUD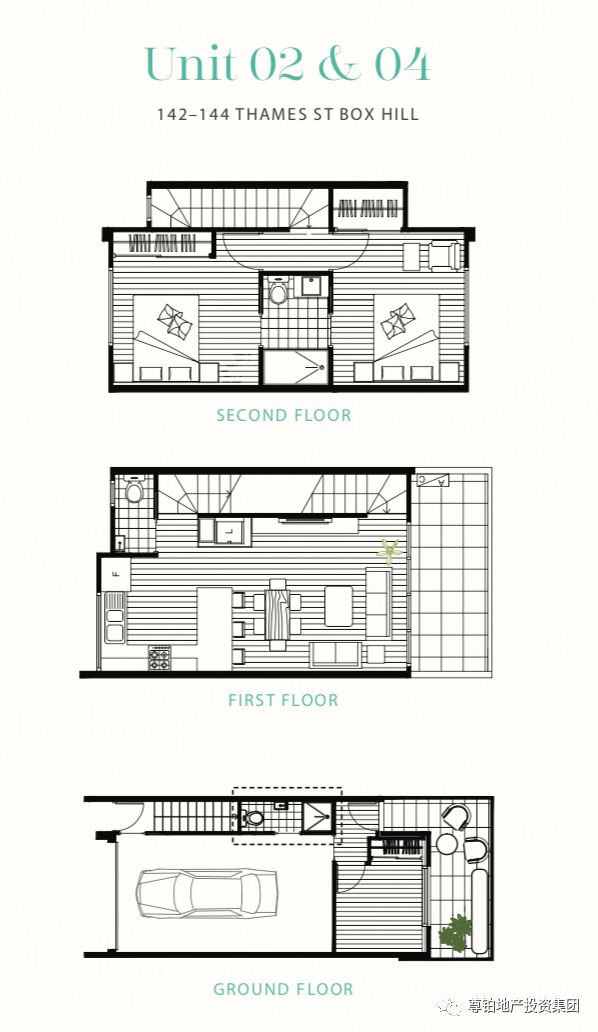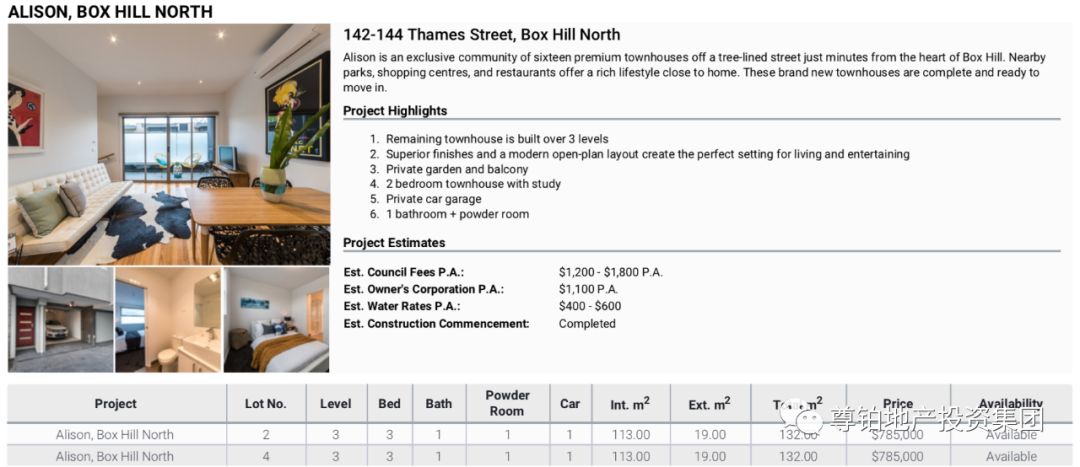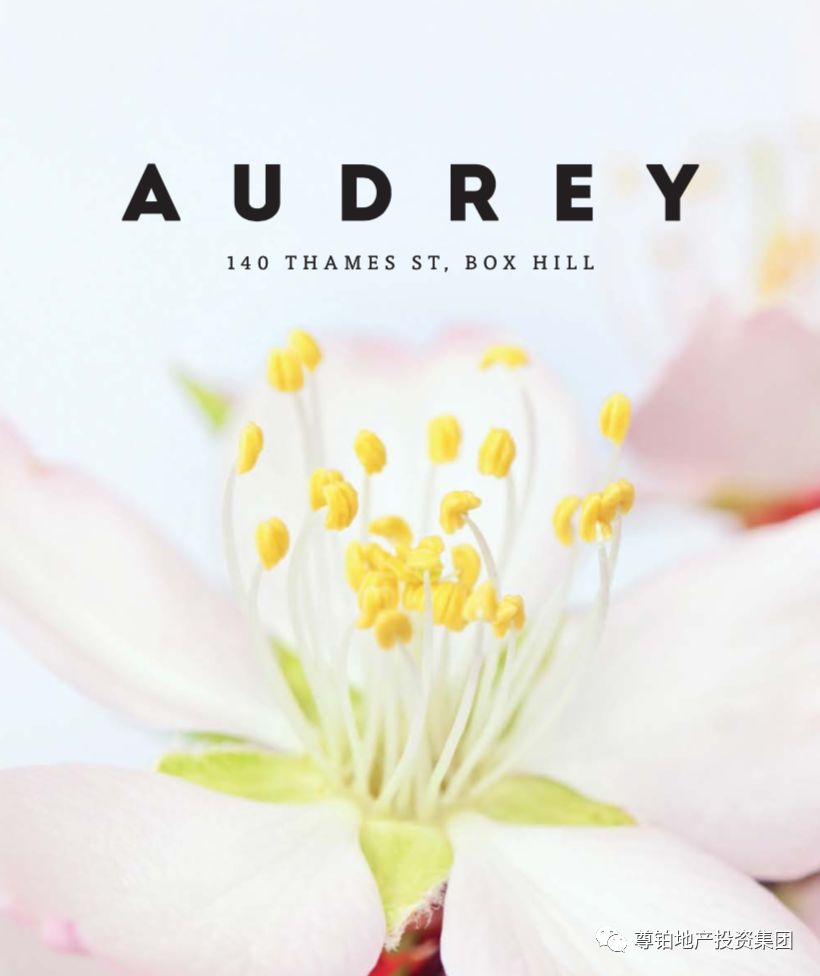 Project Name: AUDREY
Project Type: Boutique Townhouse
City: Melbourne Melbourne
Area: BOX HILL
Project Location : 140Thames St, Box Hill Vic 3128
Basic type: two-bedroom
Price range: from 780,000AUD
Delivery time: delivered
High-quality townhouses, modernist style, super high availability, located in the reputation of Box Hill, the second CBD in Melbourne. The two-bedroom and two-bathroom interiors, as well as the romantic garden backyard and spacious parking spaces, shopping, transportation, educational resources, recreation and more are all within easy reach! It is the best choice for a family of three or a newly-married couple who are looking for quality of life to purchase a property.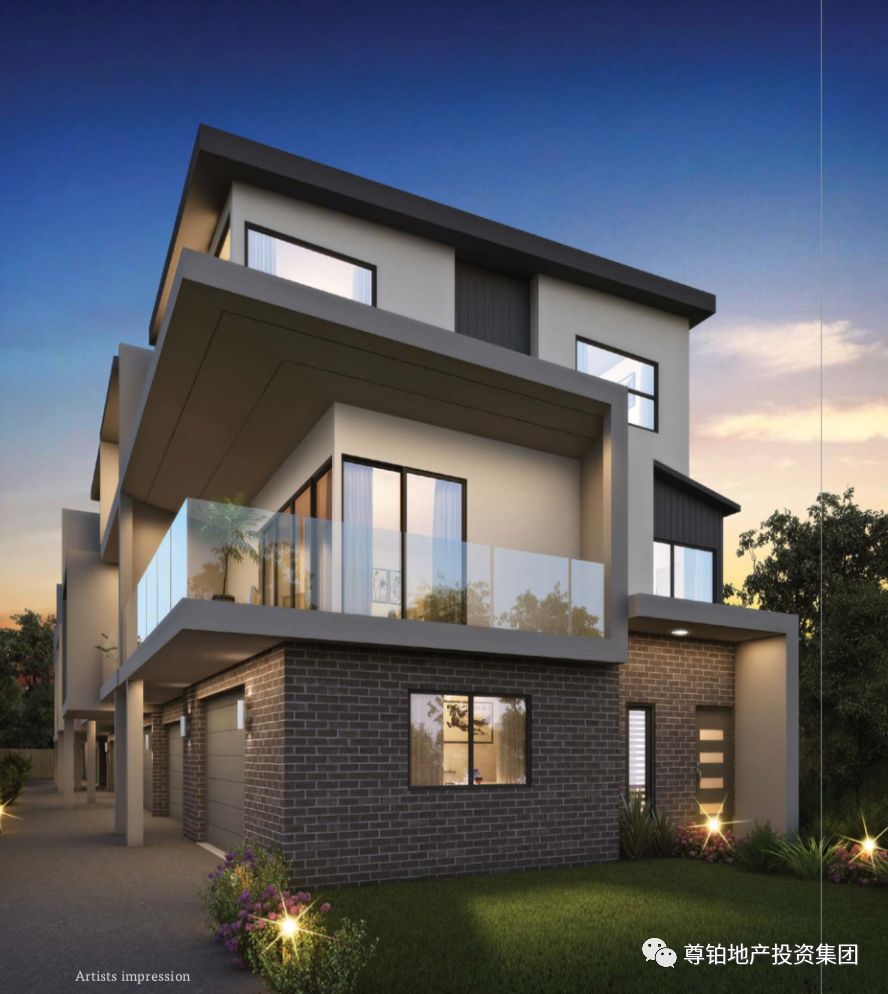 The project takes full advantage of the space to perfectly suit the needs of professionals, couples and families. The elegant contemporary design gives an impression of everyday life full of art.
3 minutes walk to the bus stop to Deakin University, Doncaster Mall, Box Hill Mall, Chadstone Mall, and Melbourne city centre. 8 minutes walk to 109 tram (BALWYN-KEW-HAWTHORN-RICHMOND to Melbourne CBD), 800 meters to Box Hill Shopping Center train station, 20 minutes drive to the CBD.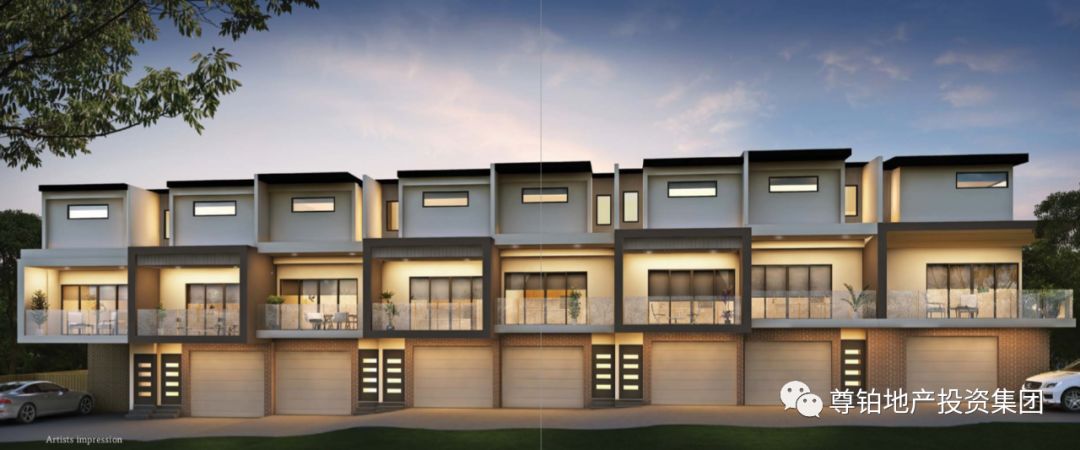 13% of the area where the project is located is a park with 17 parks and excellent greening. It is a natural oxygen bar. In addition, the population of this region is growing year by year, with young people as the mainstay, which means that the wealth of this area is growing rapidly, and the housing demand and housing price growth space is considerable.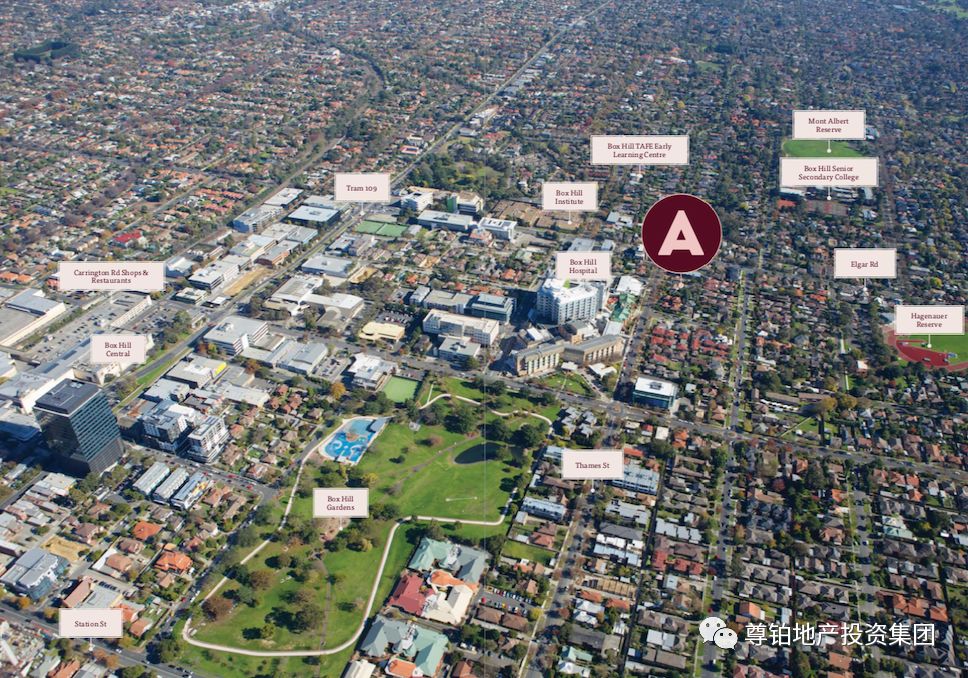 Audrey is an exclusive community of 8 quality townhouses lined with trees and a few minutes walk from the town centre of Box Hill. Nearby parks, shopping centers and restaurants provide residents with a rich lifestyle. At the same time, the Eastern Expressway, tram 109, and Box Hill Railway Station are all convenient for your trip to Melbourne city centre.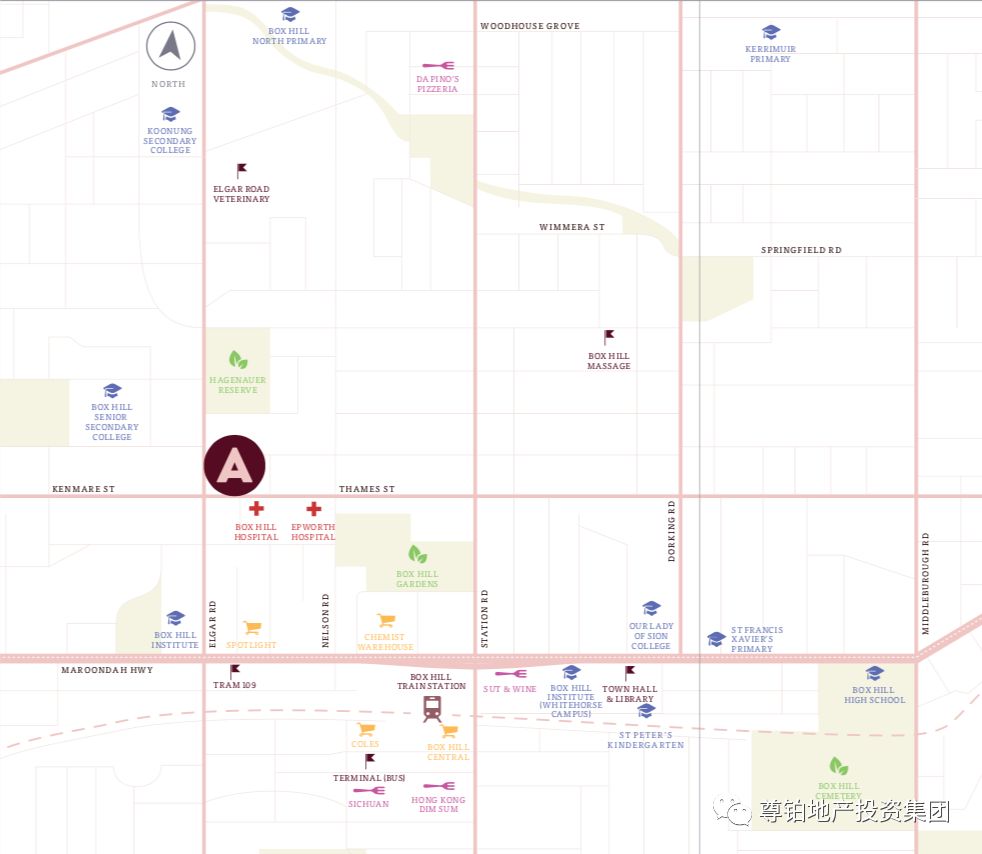 At present, there are only 2 sets of Lot4 and Lot6 in the 8 high-quality townhouses, both of which have 2 bedrooms. Since this townhouse is located in the center of Melbourne's most popular suburbs, this is not only a good investment opportunity, but also a future development. Great potential and a great place to live.
Interior design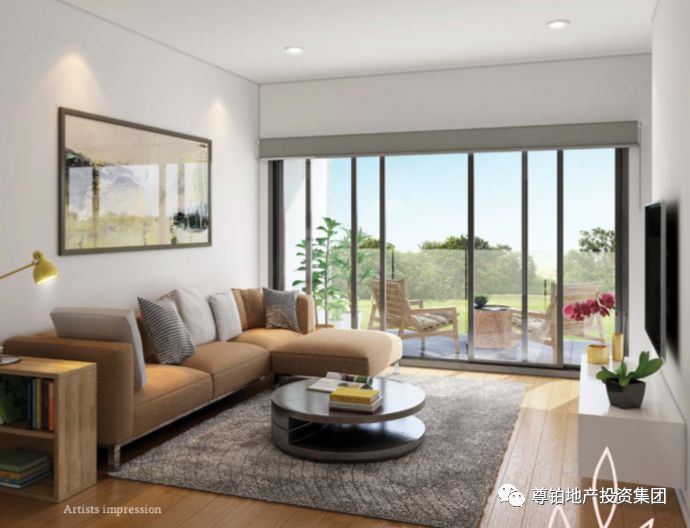 The warm interior design allows you to get a quiet and comfortable private space even in the busy city.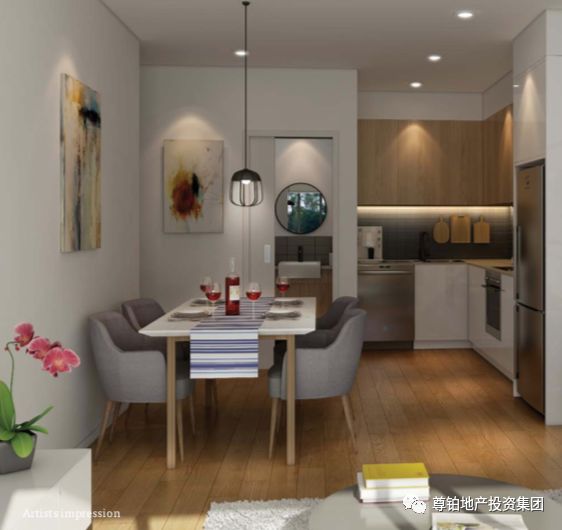 The simple and warm interior design allows the residents to enjoy a quiet and comfortable living environment while enjoying the life of the city.
Unit type: 2 rooms 2 bathrooms 1 parking space

Area: 124m2

Price: 780,000 AUD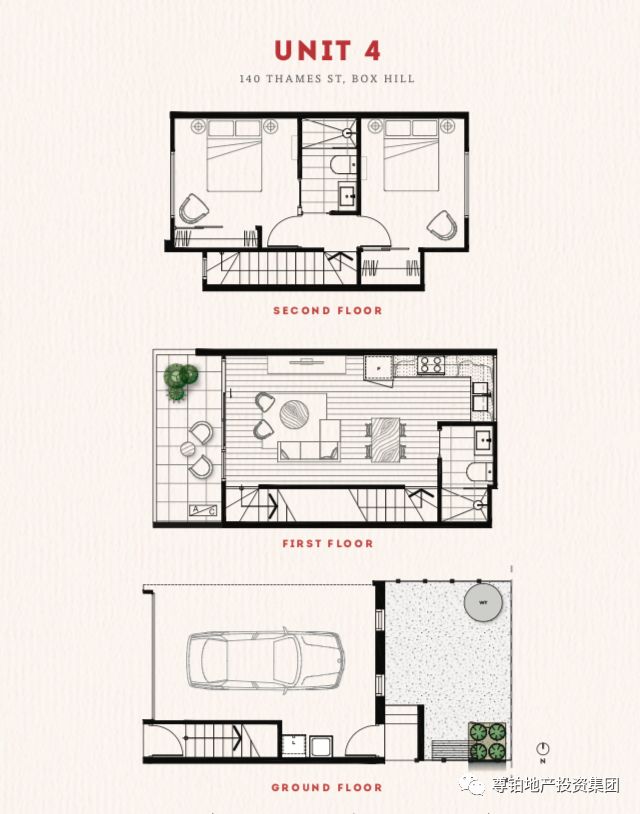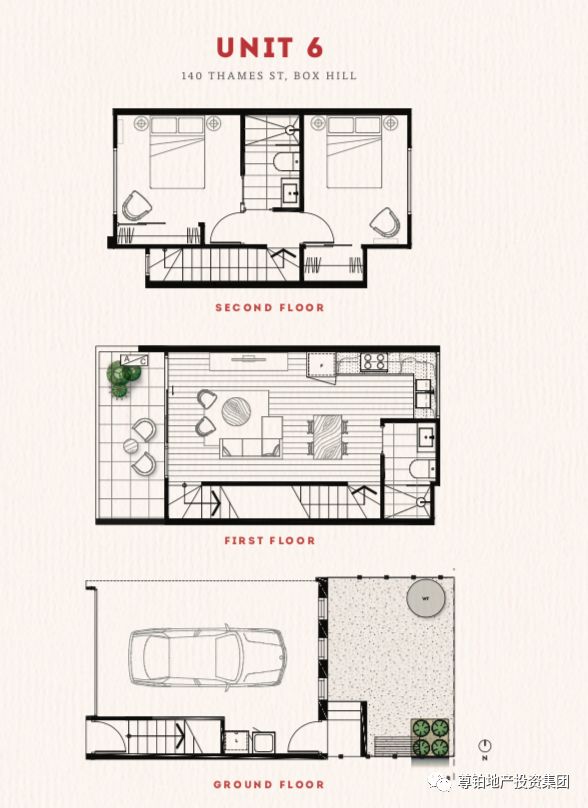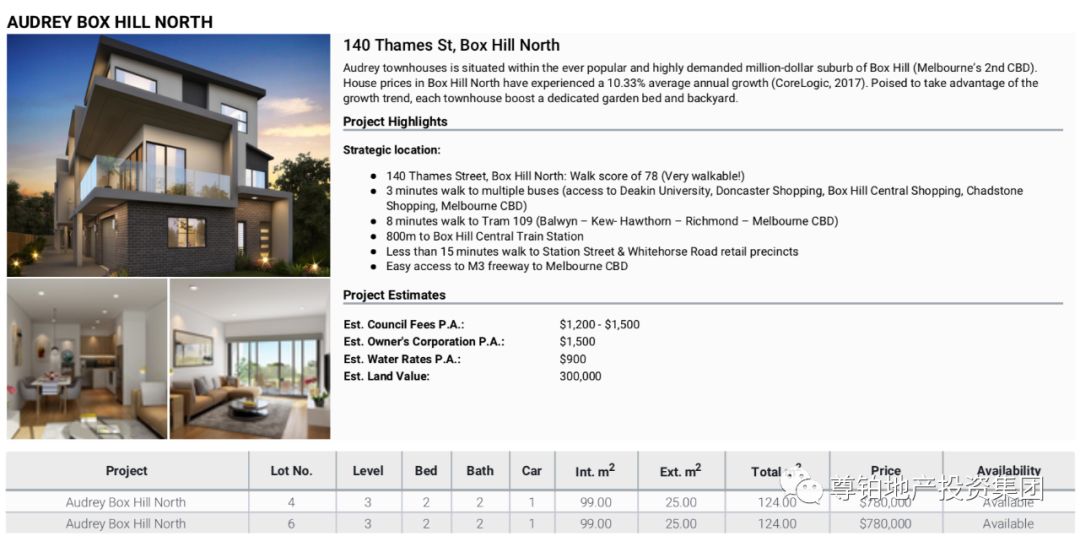 Box Hill is located in a commercial area 14 kilometers southeast of Melbourne with a population of approximately 11,000. The local government belongs to the city of Whitehorse. Box Hill North is Melbourne's famous Chinese district, 14 km east of the city centre and just 2 km from Box Hill, the largest Melbourne Chinese district. It was a place of wilderness 10 years ago, but after 10 years of development, it has become a very prosperous area of Melbourne.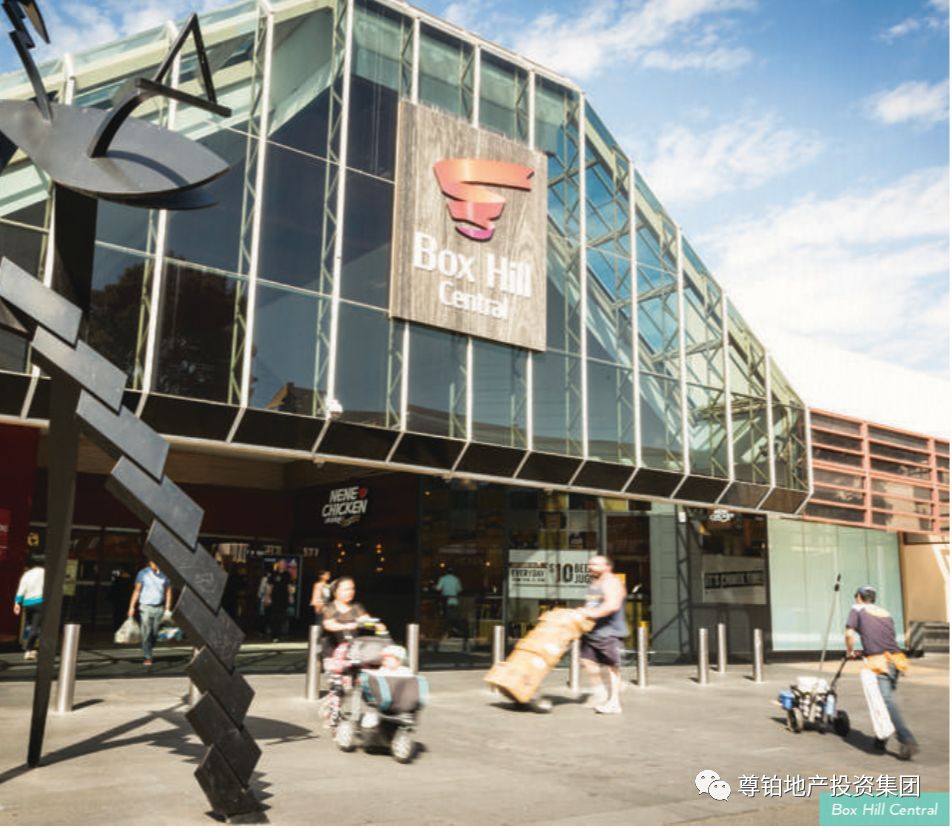 Box Hill North is a district in eastern Melbourne, about 14 kilometers from the city centre and is part of the White Horse City jurisdiction. In 2011, the total population was about 971. The ups and downs of Box Hill North have a number of villas built in the 1950s, all of which are beautifully designed and quality homes. There are plenty of spacious, slightly retro-style villas in the high-necked garden.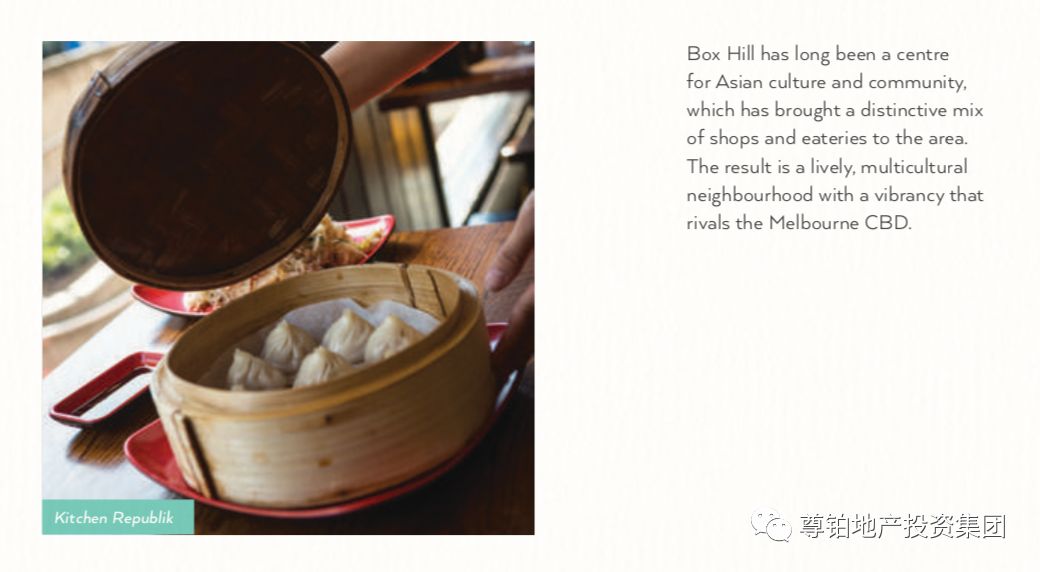 The area is Melbourne's largest Chinese gathering area, known as the small Hong Kong. Even residents who can only speak Chinese can still live here conveniently. Whether they are shopping, seeing a doctor or going to a bank, there are Chinese employees.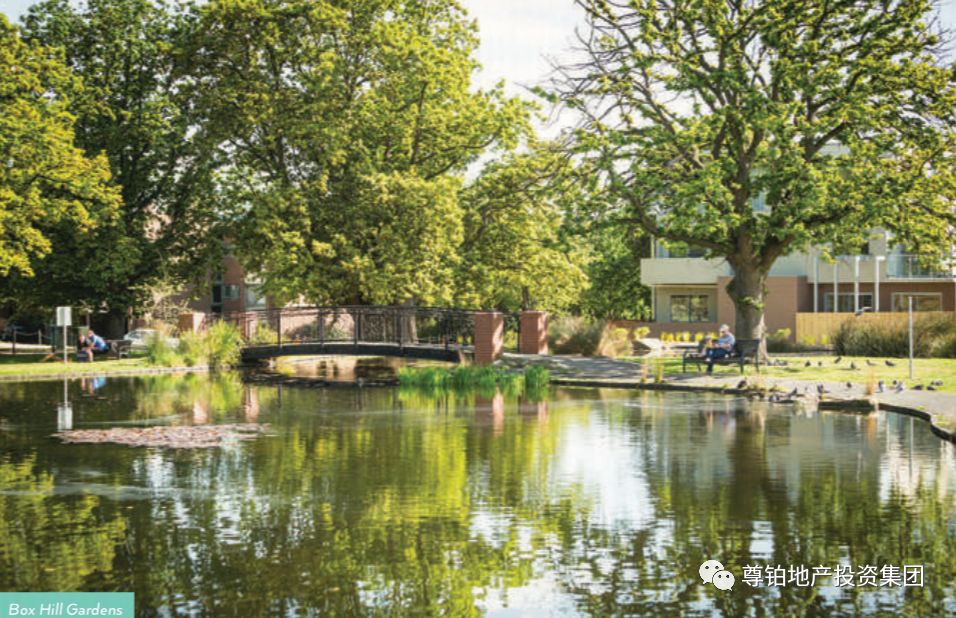 In the eyes of the locals, Box Hill is a "double-faced beauty". On the one hand, it is a bustling business district in the Central area. There are many shops here, restaurant tea houses and various entertainment projects make BoxHill look a bit feast, but a few steps away is the park. With the small lake area, the tranquil atmosphere and the beautiful scenery, it is a good place for local residents to take a leisurely walk.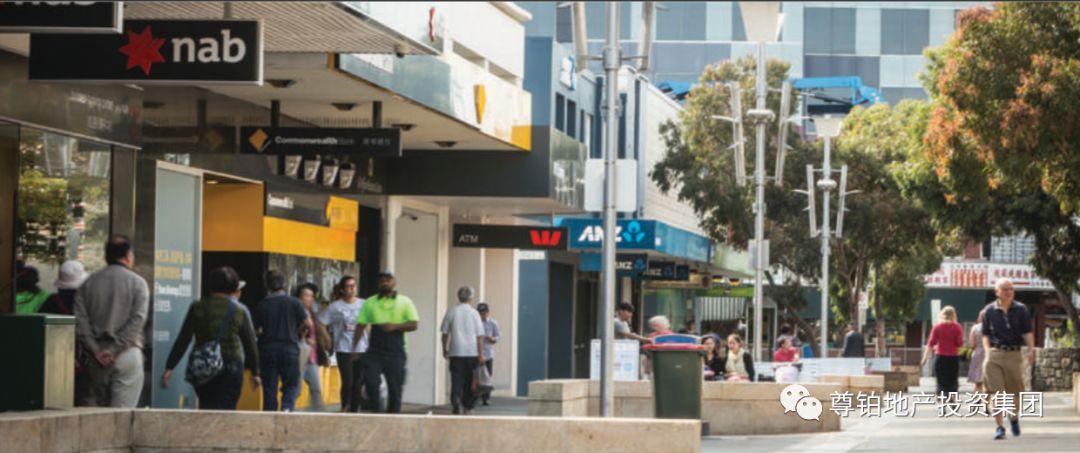 The infrastructure is sound. House prices have continued to rise in the past five years, and the growth rate far exceeds the city's average level, regardless of investment or self-occupation is a very popular area. There are Melbourne's best public schools, thousands of jobs, a diverse shopping environment and a diverse cultural community. The average annual growth rate of Box Hill North in the area is over 10%! And next to Melbourne's second "Chinatown" and the second CBD, Box Hill, you can enjoy the bustling and lively of Box Hill, but also live in a quiet living area.
Surrounding facilities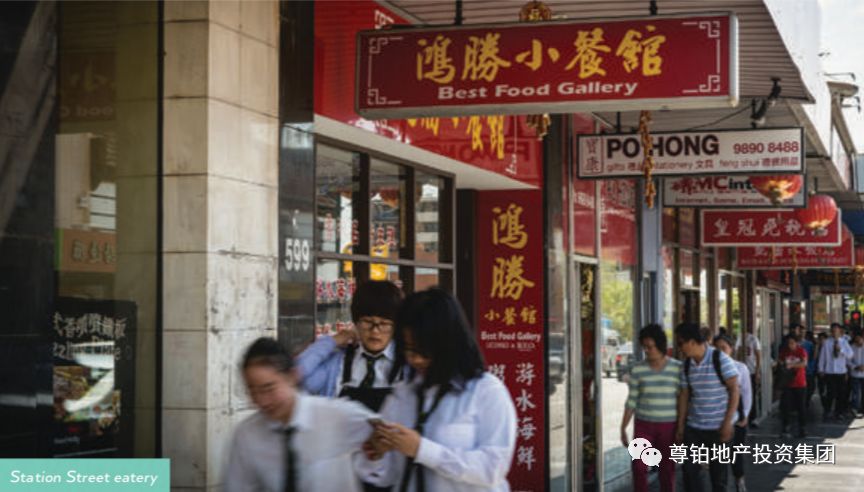 Many Chinese live and live here. They are still in Chinatown than the Chinatown in the city. They walk on the streets of Box Hill. They have the feeling of walking in the streets of Guangzhou or Hong Kong – Cantonese and full of traditional characters. Chinese supermarkets, restaurants, clinics, express delivery companies, and Bank of China are extremely convenient to live. Box Hill has a very convenient and comprehensive shopping centre.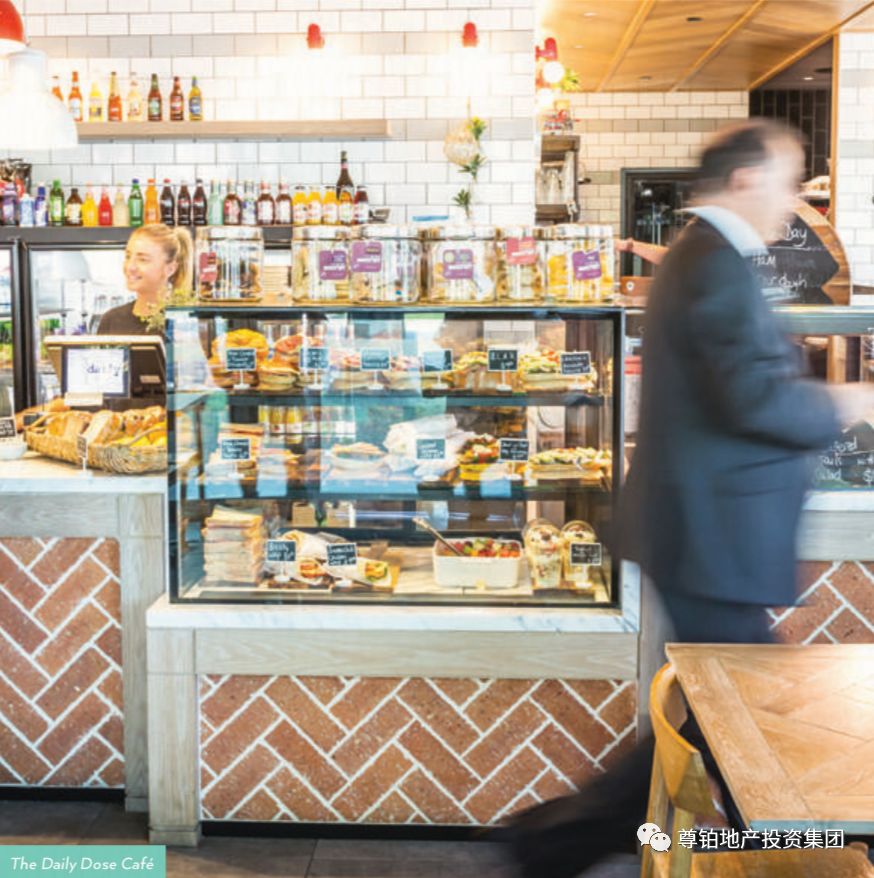 Along the Station Street and Whitehorse Road, you'll be able to reach out to the shopping malls inside the community. Centro Box Hill has stores such as Safeway, Target, The Reject Shop, Angus & Robertson bookstores, sports equipment and more.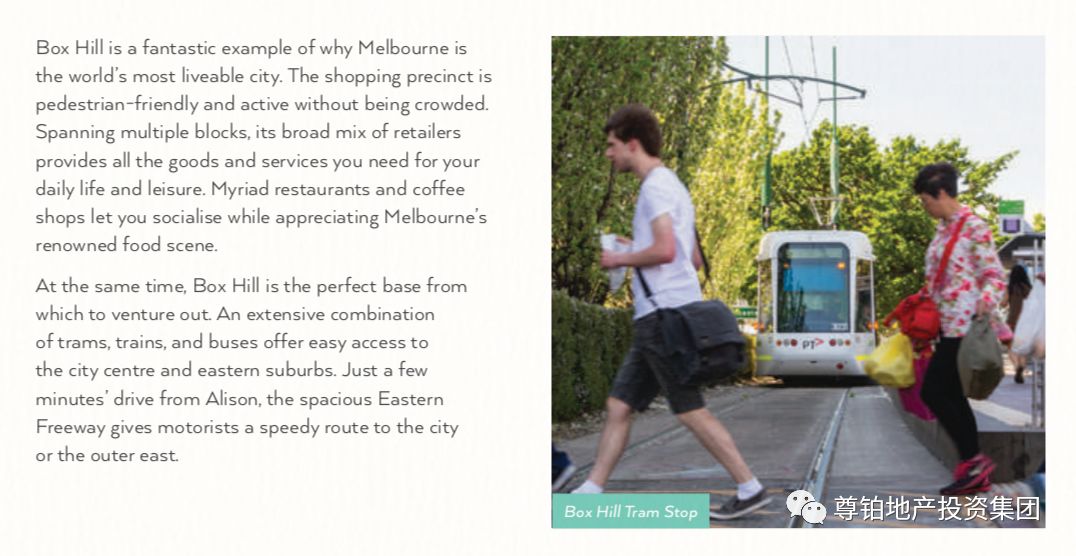 It also operates a wide variety of food courts. This shopping center also plays the role of trains and car transfer stations. It is a good choice to take a break at Centro while waiting for the next train to arrive.
From the organic fresh market to the chic and casual restaurants, from image studios to fashion boutiques, from convenience shops to banking institutions, Skyone Lifestyle Plaza will allow you to meet all your needs without leaving your home. The collection of national cuisines around the apartment, different grades, types of shopping malls give you a different life experience, will lead you into the new era of Box Hill new era.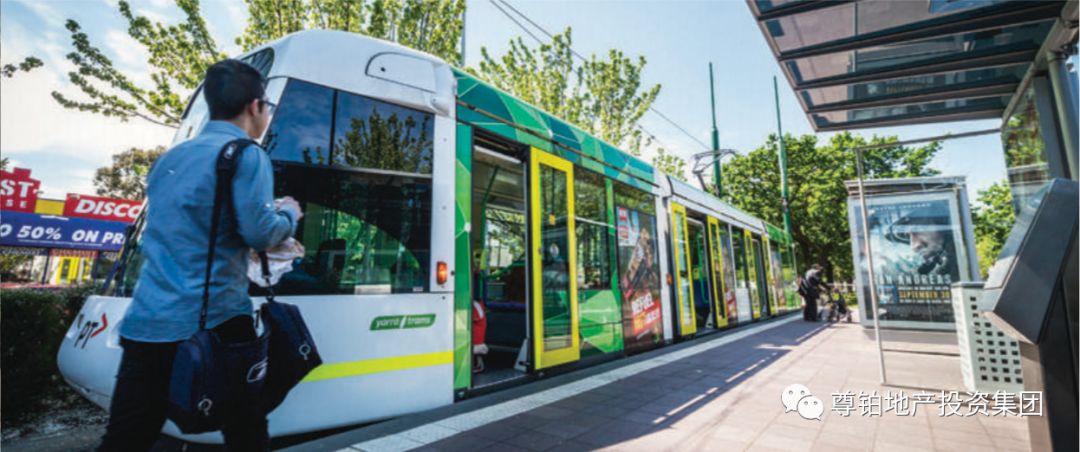 It is 1 km from Box Hill Railway Station and can be reached in 10 minutes on foot. The Belgrave and Lilydale lines are directly connected to the city centre. There are also fast trains during the rush hour.
Box Hill serves as a public transport transit station, with train lines and 20 bus lines passing through, and 109 trams leading directly to the city.
4 minutes walk, 280 meters, take bus No. 279 and No. 303, direct access to Box Hill Chinese Shopping Center and Melbourne CBD.
It is only 1.5 km from the Eastern Freeway and can be reached in 2 minutes by car.
The nearby schools are dense and the surrounding learning atmosphere is good. With elite educational resources and surrounded by elite educational resources, various quality schools meet the educational needs of different stages.
Deakin University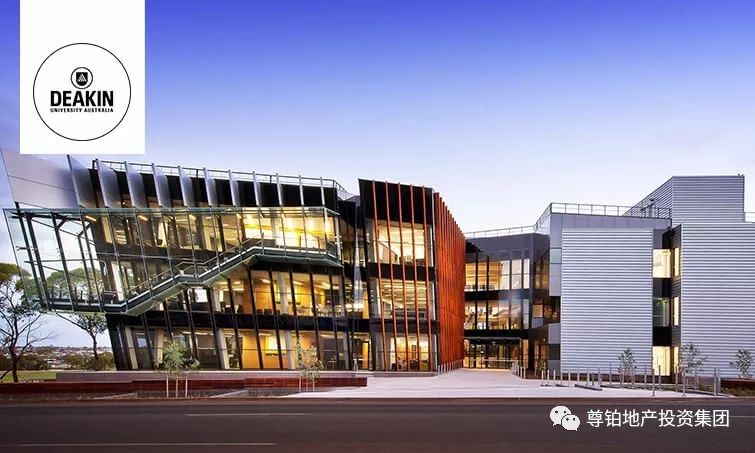 Deakin University is a leading international institution of higher learning. Here you can enroll in our quality undergraduate, postgraduate, and master's programs. No matter which field you choose to develop, Deakin University will prepare you for future career success.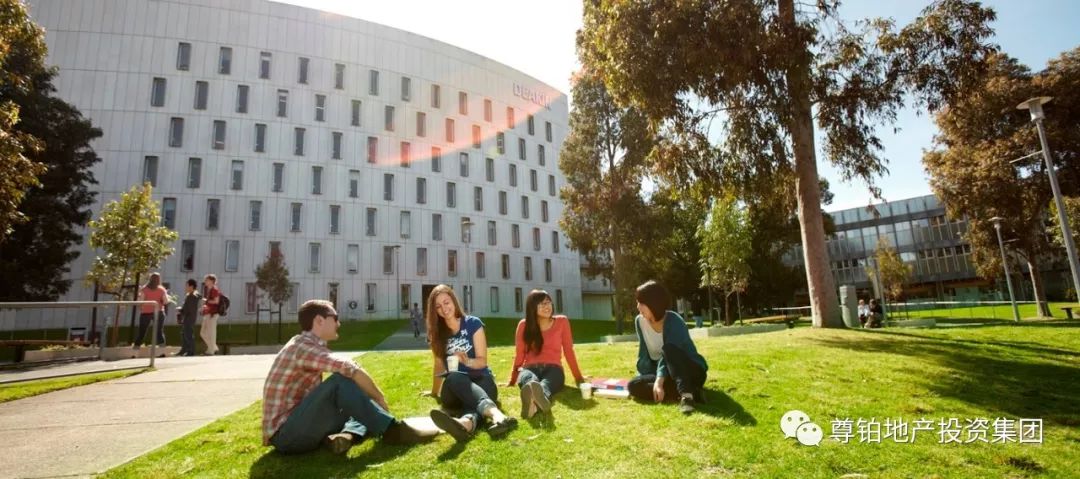 It is a government-funded top Australian university established in 1974, led by the Australian Federal Movement and the second national premier, Alfred Deakin (also translated as Alfred Dickin) )name. As a prestigious international university, Dickon offers bachelor's, master's, doctoral and other courses, and has close cooperation with many universities around the world, providing opportunities for credit exchange, short-term exchanges, and visiting scholars. Deakin University has a continuing and excellent pursuit of teaching and research. There are currently more than 70,000 students pursuing degrees or non-degree programs, including 20,000 professionally trained students. It is the largest university in Australia. One.

Deakin University, one of Australia's youngest and most dynamic universities, ranks 2% of the world's top universities in the world's global universities and is rated as a 5 star university by the prestigious Quacquarelli Symonds (QS). In the 2017 academic rankings of the Soft Sports Global Sports Department, Deakin University's "Sports and Nutrition Science Institute" once again won the world's first title with its excellent overall research influence and high level of achievement. In terms of employment, according to the Times Higher Education Rankings, Deakin University has the third highest graduate employment rate in Australia.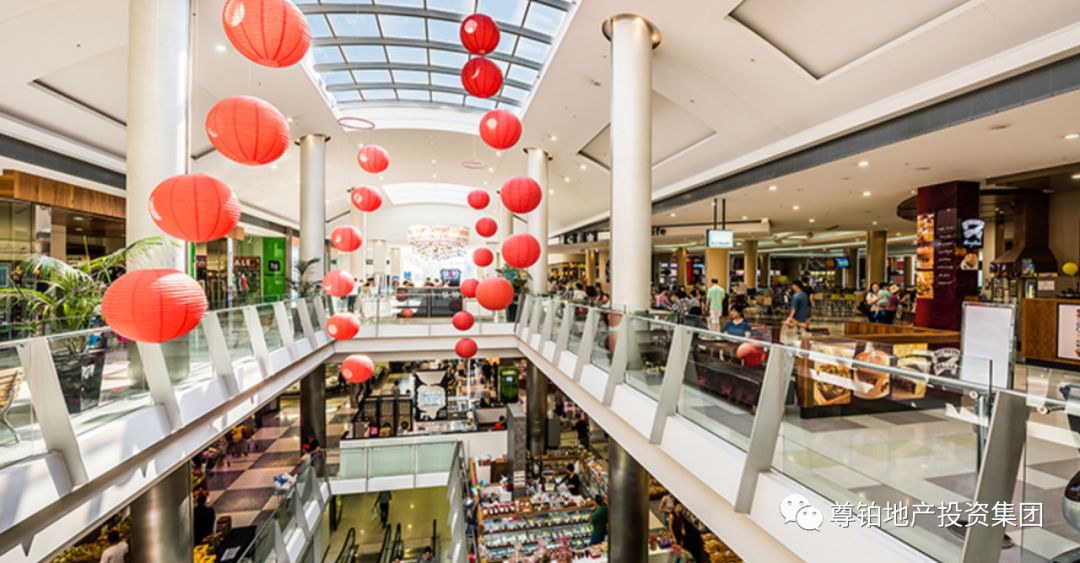 Shopping entertainment

Box Hill Center 550 m

Coles large supermarket chain 750 m

Woolworths Large Chain Supermarket 800 m

Big W Life Supermarket 950 m

Box Hill Market 950 m

Westfield Shopping Centre 7 minutes by car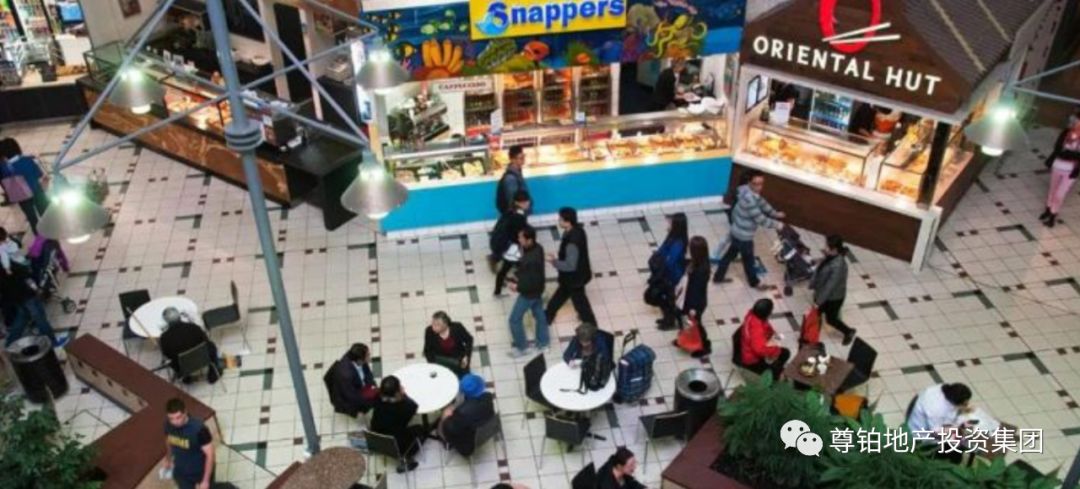 Surrounding education

Box Hill TAFE 800 m

Box Hill Senior High School 1.2km

Our Lady of Sion College 1.2km

Koonung High School 1.6km

Box Hill North Elementary School 1.6km

Mont Albert Elementary School 1.9km

Box Hill College 1.9km

Kingswood College 2.4km

Deakin University 10 minutes drive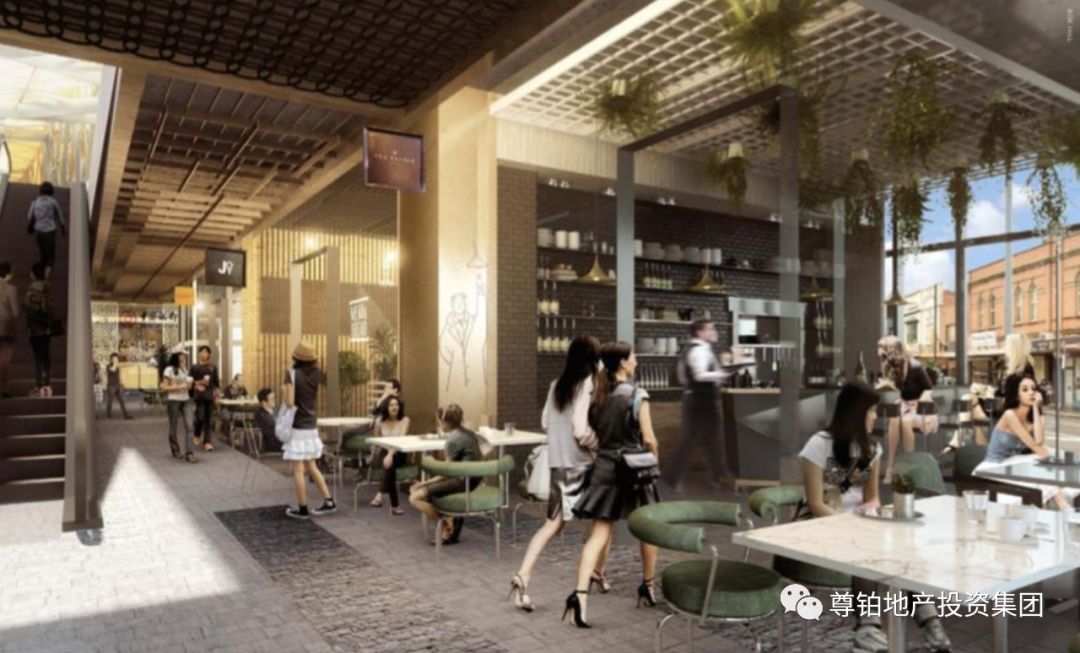 Relaxation

Box Hill Park 350 m

Hagenauer Park 700 m

Kingsley Park 1km

Halligan Park 1km

Box Hill Library 1.1km

Mont Albert Park 1.3km

Surrey Park Hockey Club 1.3km

Box Hill Golf Club 9 minutes by car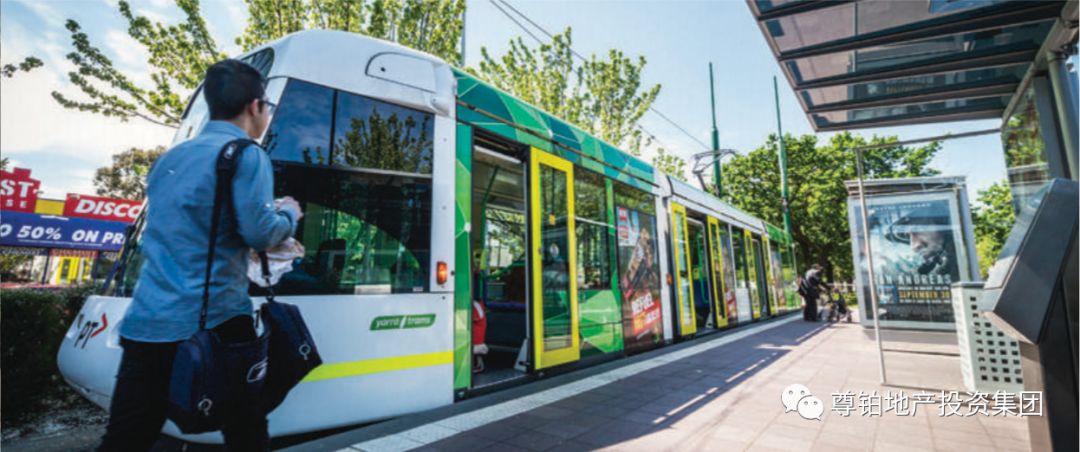 traffic

Tram Stop (- tram)—800m

Box Hill Train Station—1.5km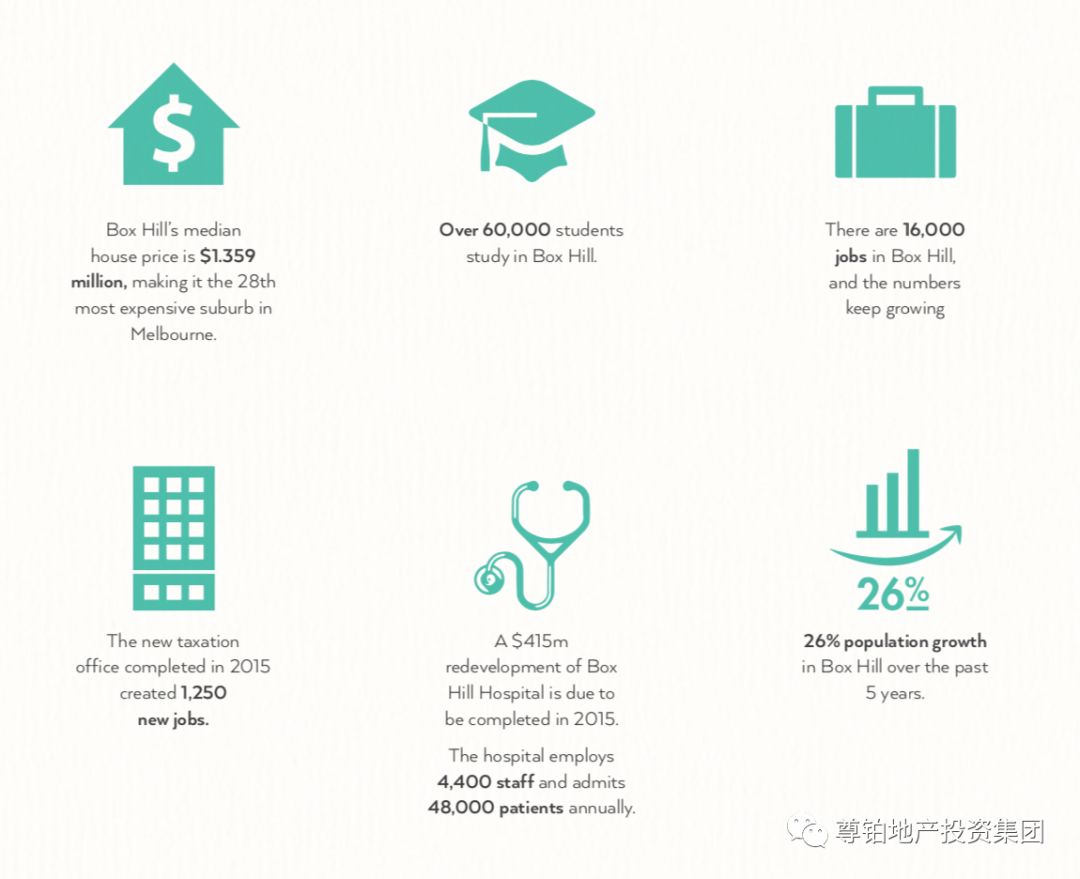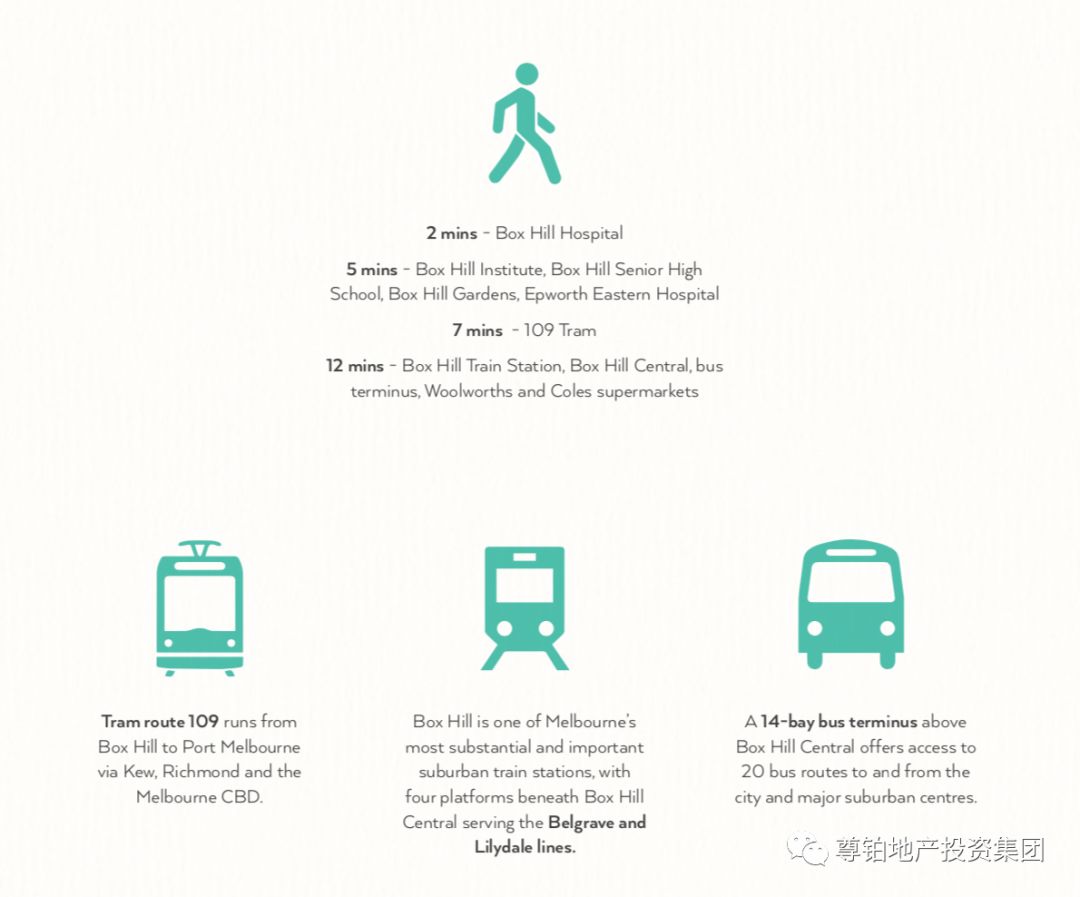 Finish

If you have any information about apartment projects, please feel free to call Luke 0416889977 or add the following micro signal for consultation.

In addition, if you need to consult about the transfer of the building, please feel free to contact our staff, we will reply you as soon as we see the information.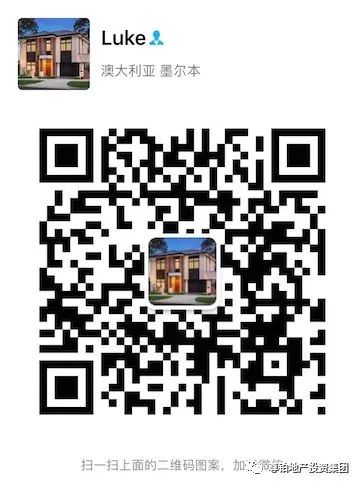 If you want to sell uncompleted flats:

Please send an email to the company email info@pr-igroup.com

Subject: project name – Resale

content of email:

project name

Address

House type

room number

Internal area

Balcony area

Contract price

Delivery time

Property costs

Can I subscribe overseas?

Email attachments: floor plan and floor book

If you want to buy a flat:

Please send an email to the company email info@pr-igroup.com

Email Subject: Buying "Project Name"

content of email:

project name

Requirements for the type of apartment

Desire for approximate area

Desire price

Whether you have PR or overseas purchase

Estimated check-in time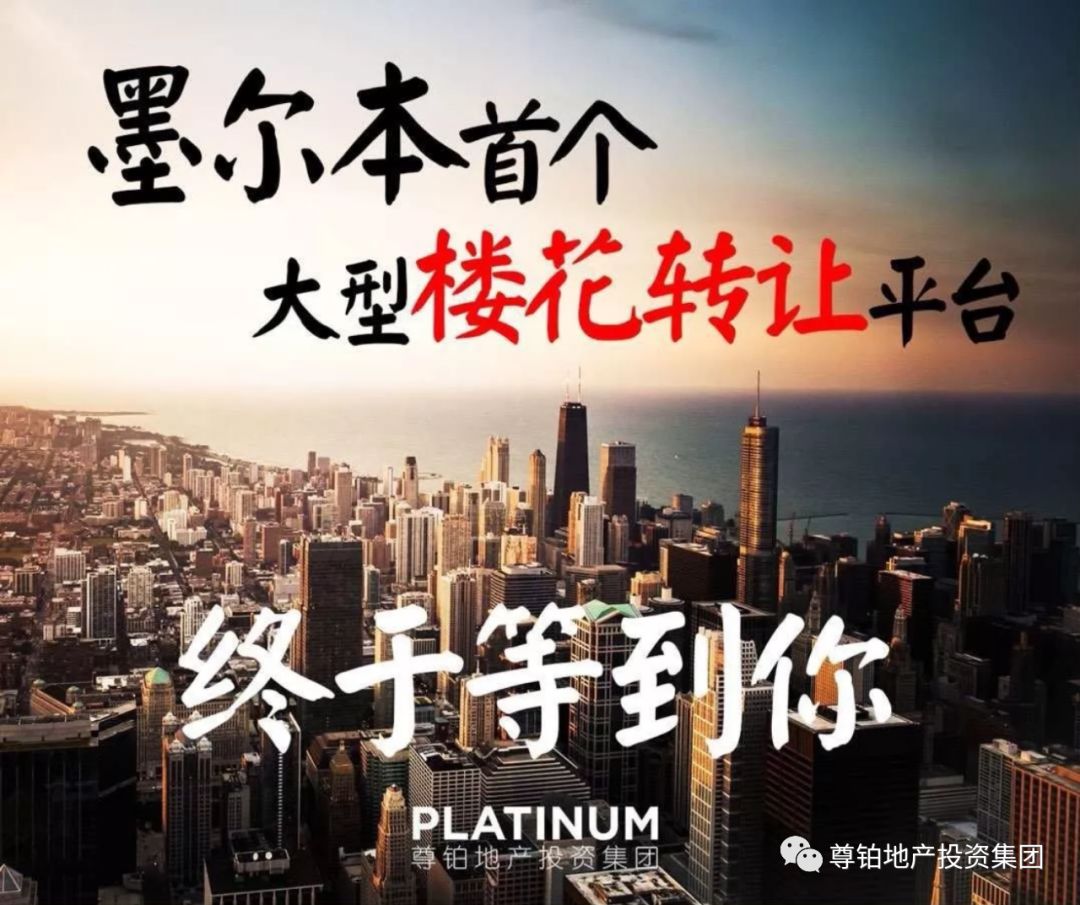 If you don't want to settle your house, or want to transfer your building, please contact us, our professional team will handle the building transfer business for you.

For details, please contact our transfer floor department or WeChat customer service.

Tel: 0498808889 Ms. Zhang

0416889977 Luke

WeChat:prproperty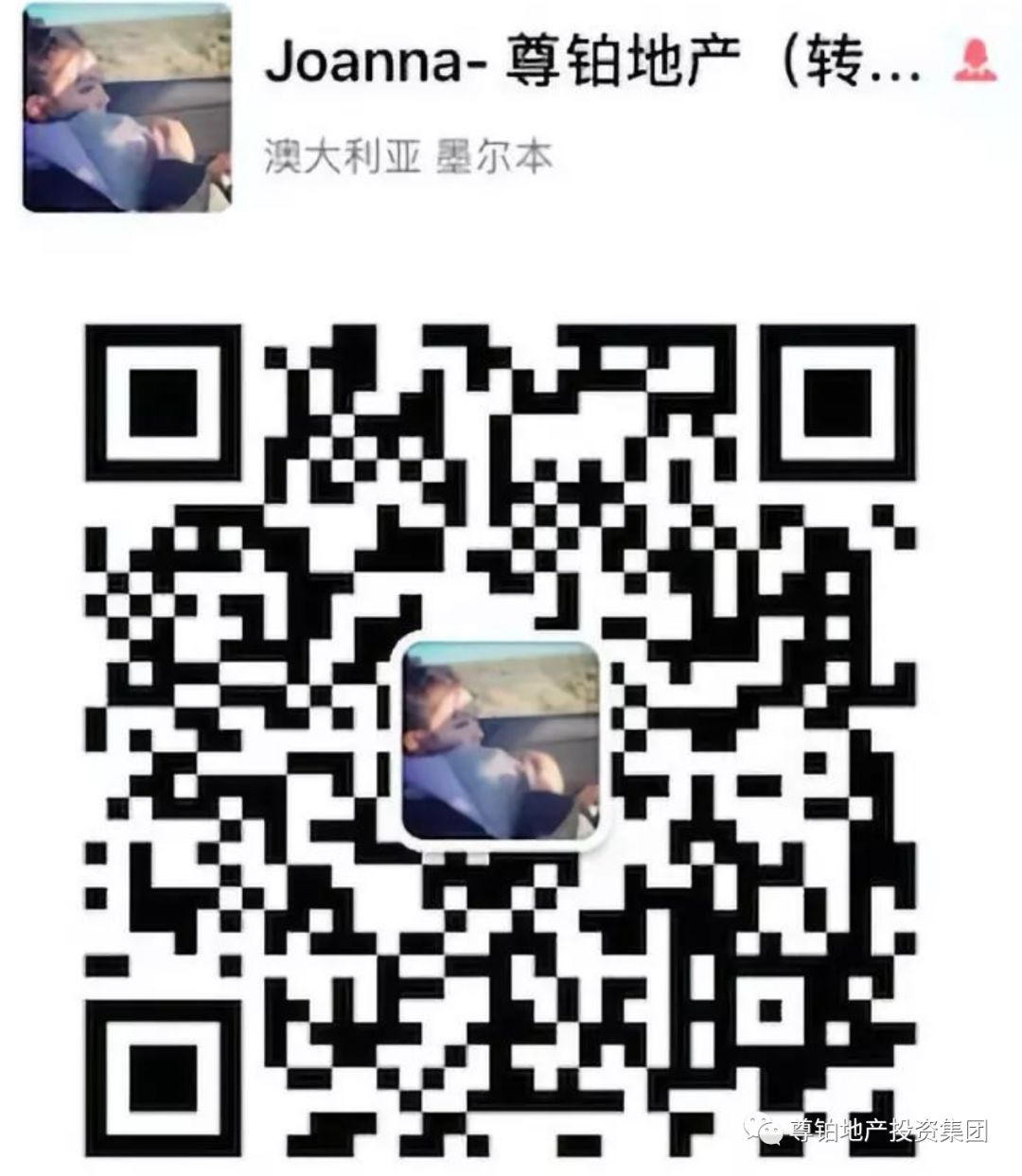 group profile
Zunbo Real Estate Investment Group has always occupied a leading position in the industry with excellent one-stop real estate service system and rich real estate information resources. Since its inception, the company has been adhering to the professional, honest, "forever customer perspective" service concept, has been recognized by countless customers, and has become an outstanding player in the industry. As a real estate company known for its emphasis on detail and customer satisfaction, we are committed to getting the most out of all our customers and getting the most out of their investment. Our group has more than 60 gold investment consultants who will tailor the best investment plan according to the customer's needs, risk tolerance, investment objectives and investment amount, and provide a professional lawyer team to protect your various interests. . After years of development, Zunbo Real Estate Investment Group has established a good and stable long-term partnership with all the well-known real estate builders in Melbourne, ensuring that customers can get first-hand information on real estate resources and meet customer satisfaction. The need to live and invest.