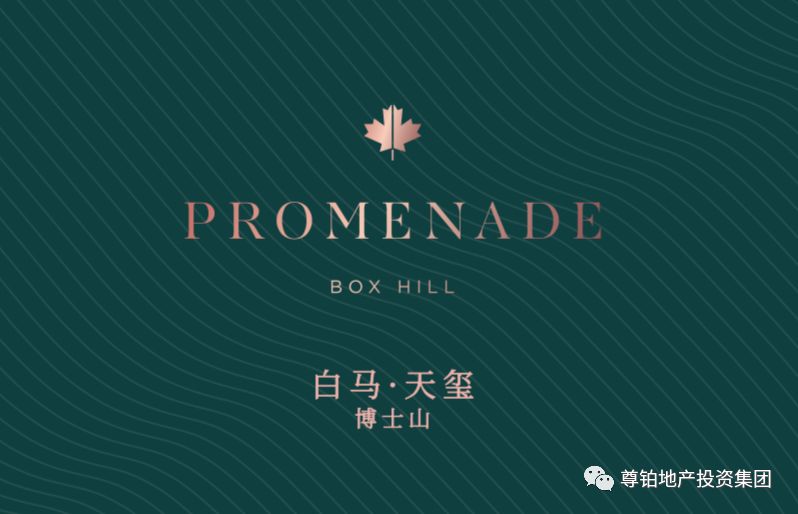 Box Hill's new forces
BOX HILL-Melbourne Chinese homes are the best place to choose!
Experience the luxury of a five-star hotel!
1
Project Description
Project Name: Promenade White Horse · Tianzhu
Project Type: Luxury Apartment
City: Melbourne Melbourne
Area: BOX HILL
Project address: 36 Prospect Street, Box Hill, VIC Australia 3128
Basic type: three-bedroom, two-bedroom, one-bedroom
Price range: 448,000AUD-915,000AUD
Delivery time: 2023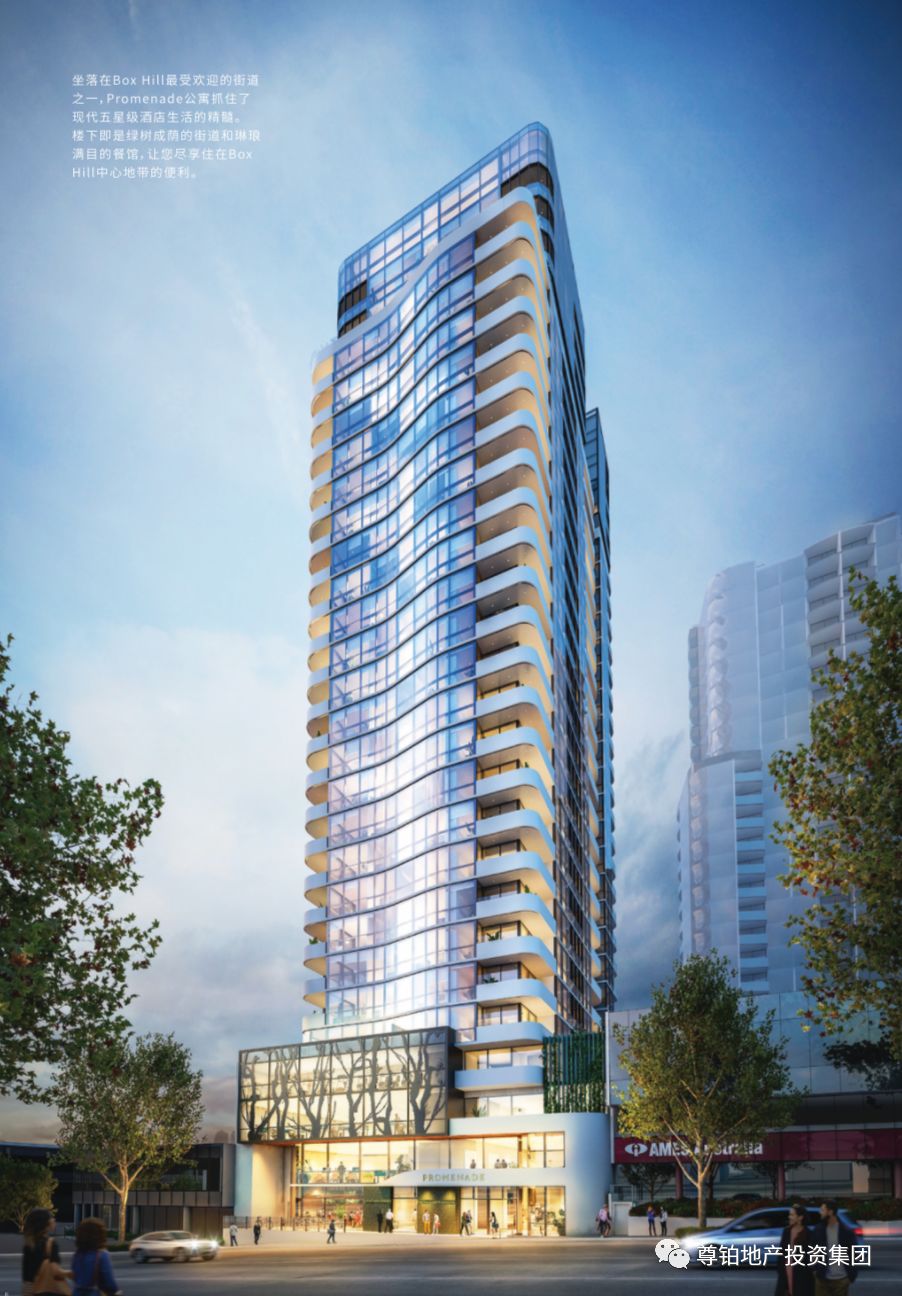 Located in the heart of BoxHill, Melbourne's second city centre/Chinese central district, Hakuba Tianyi Apartment is a new high-quality, high-quality star-rated apartment that combines geometric and wavy lines to create a sense of art and style. In one body, it presents a unique and vivid architectural appearance.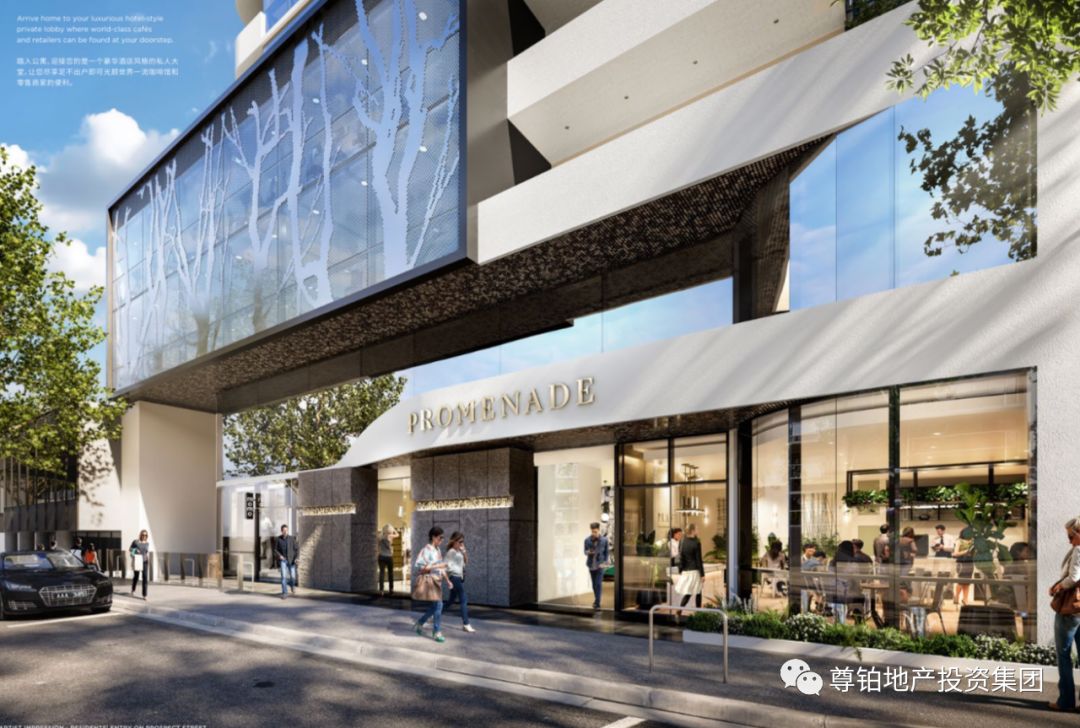 Nestled in the most popular street in Box Hill, Promenade captures the essence of modern five-star hotel life. Downstairs is a tree-lined street and an assortment of restaurants, enjoying the convenience and comfort of living in a core location.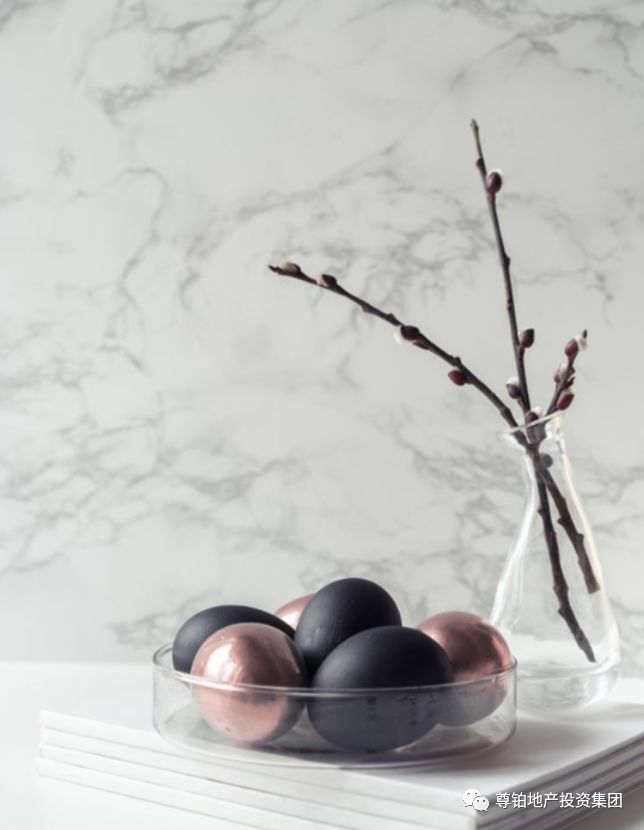 Living in the Promenade, you can feel the enthusiasm of the Box Hill business district as you walk out of your home. Relax by foot to Box Hill Gardens or Surrey Park, and the privileged location will bring endless convenience to your life.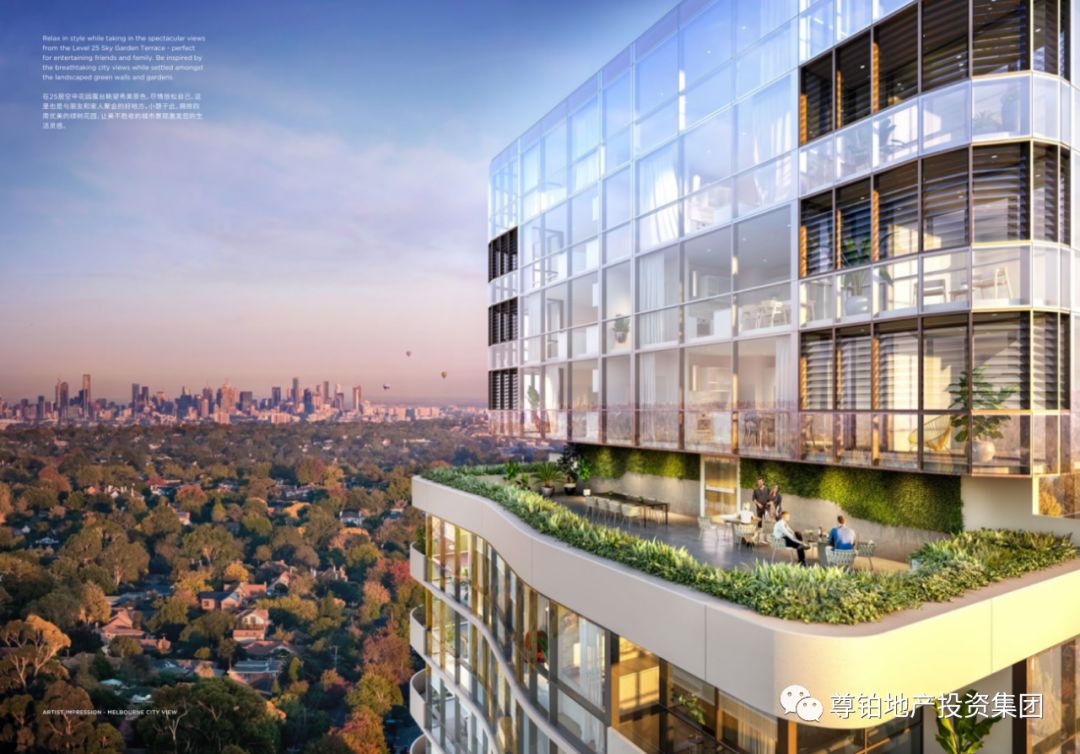 Promenade residents will fully experience the five-star hotel-like lifestyle. The apartment is fully equipped with a gym and movie entertainment center. At the same time, the sky garden on the 25th floor will be a great place for residents to entertain family and friends. Experience the beauty of the beautiful and enjoyable life in Melbourne's Central Business District, the picturesque Dandenong Ranges and the blue waters of Phillip Bay.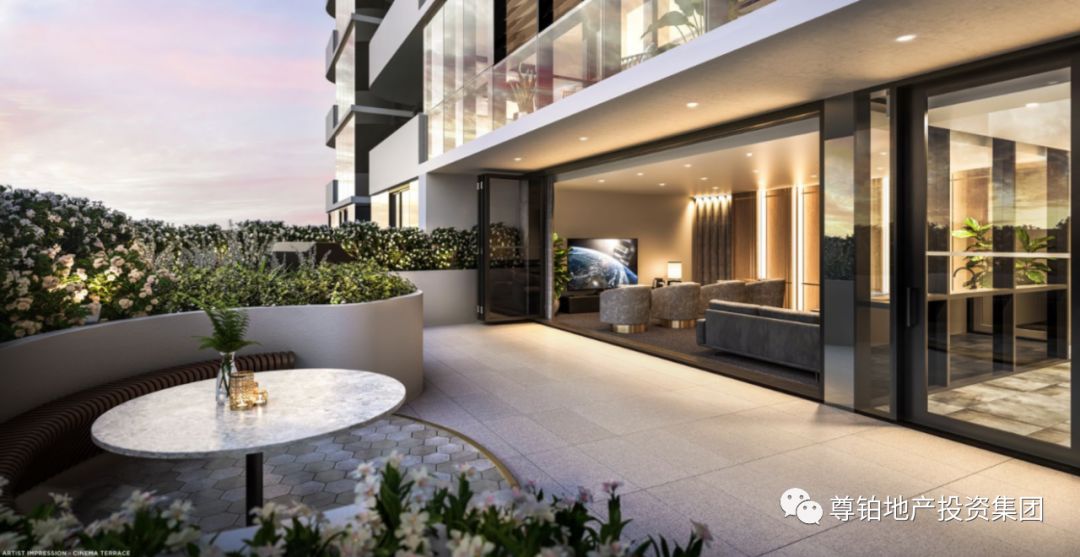 The butterfly-shaped beautiful building design brings the light and air circulation between the north and the south. The residents can overlook the beautiful family at home and enjoy the pure life in the cloud. The trip can lead to convenient life, beauty, shopping, medical care, Education is available in all types of living facilities.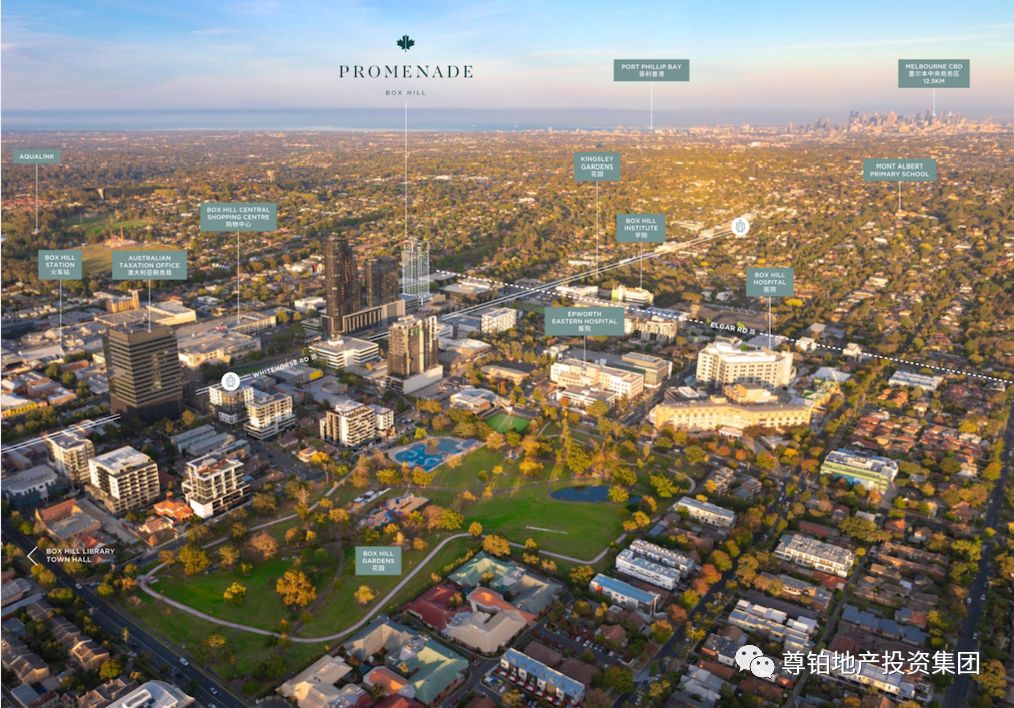 Simplicity, atmosphere and fashion are the key words of Baima Tianzhuo design. The large-scale lighting makes the sunshine of Melbourne every day unreservedly poured into the apartment, adding to the warmth and beauty of life. The project is located in Dr. Hill, the largest Chinese district in Melbourne. The population is huge, the transportation is convenient, the life is convenient, the communication is convenient, and the project quality is high. It is a good choice regardless of investment or self-occupation.
2
Regional introduction
Box Hill

Choose BoxHill
Five reasons
Reason one: Melbourne's second CBD, a gathering of transportation, education, life, medical core resources
1. Eastern transportation hub: Melbourne's eastern transportation hub, railway, bus, tram, self-driving and other modes of travel, 350 meters to the train station, 60 meters from the tram station, from the project M3 20 minutes to the Melbourne CBD.

2.10 minutes of bustling life circle: surrounded by commercial surrounding projects, various shopping centers, major banks, Chinese supermarkets, Chinese restaurants, cafes, convenience stores, etc. More than 300 shops are rich and about, the project is a 3-minute walk to the region's large-scale comprehensive shopping. Center with big w, woolworths, coles and more than 190 other retailers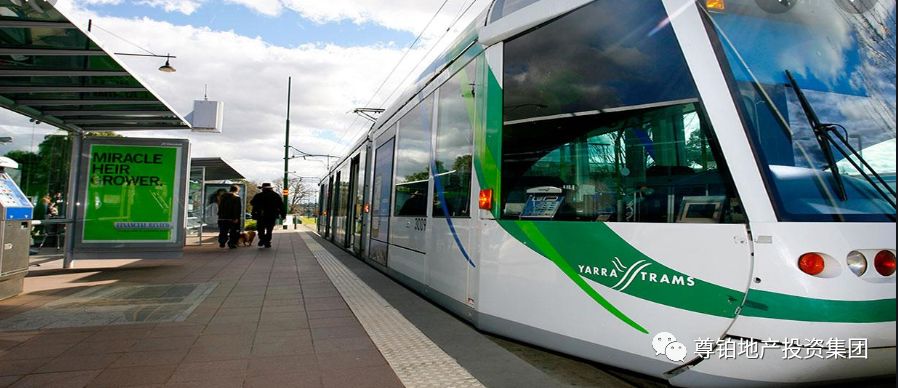 3. 20-minute commercial shopping circle: 15 minutes to the largest commercial mall in the southern hemisphere chadstone All kinds of luxury brand-name shops, cinemas, large supermarkets, etc., within a 20-minute drive range, a number of large shopping centers. Westfield, the glen, one-stop shopping worry-free
4. World's top medical resources: Please visit Melbourne's top boxhill public hospitals and epworth Oriental Hospital. Within 20 minutes, you will reach the Royal Melbourne Hospital, Royal Children's Hospital and other world-class hospitals, and the name will be gathered to protect the family's well-being.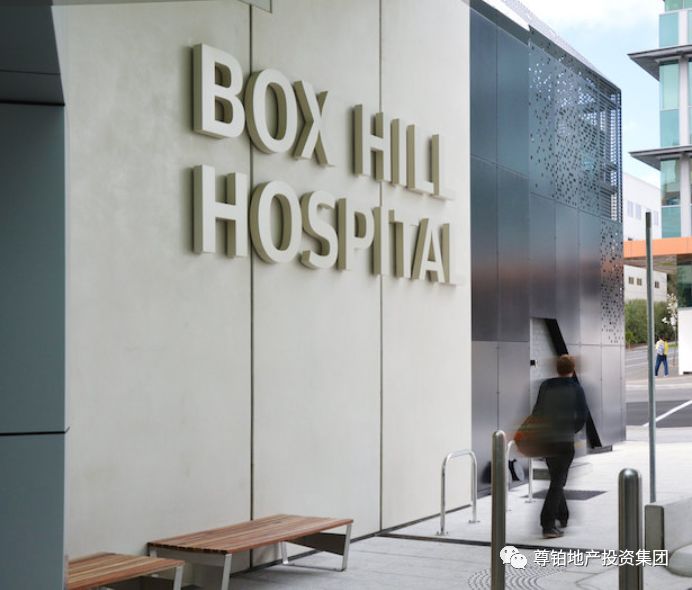 Reason 2: Melbourne Chinese Center, South Hong Kong small Hong Kong.
Among the more than 4 million permanent residents of Melbourne, the total number of Chinese overseas Chinese born in China is over 300,000. Boxhill is the largest Chinese district in Melbourne. Nearly 35.4% of its resident population is of Chinese descent, and 27.6% are born. China.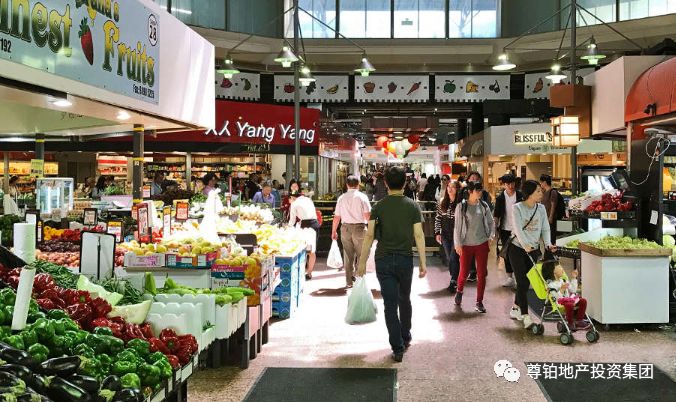 As the largest Chinese gathering area in the Southern Hemisphere, Mandarin, Shanghainese, Chaozhou dialect and Cantonese are widely used. The Chinese gardens, dragon dance lion dances, songs and dances, performances and other Chinese-style Chinese programs are performed every year. Street shops basically retain the store style of Guangzhou and Hong Kong. Here, tourism and cultural barrier-free communication, convenient living and living, is also known as Australia's small Hong Kong.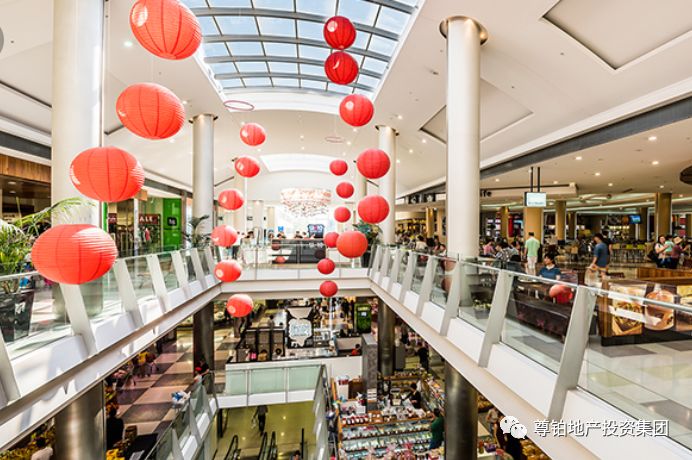 Reason 3: Prestigious schools surround the top school district
Koonung Secondary college Full Melbourne Ranking 21 Mont Albert primary 97 Points Primary School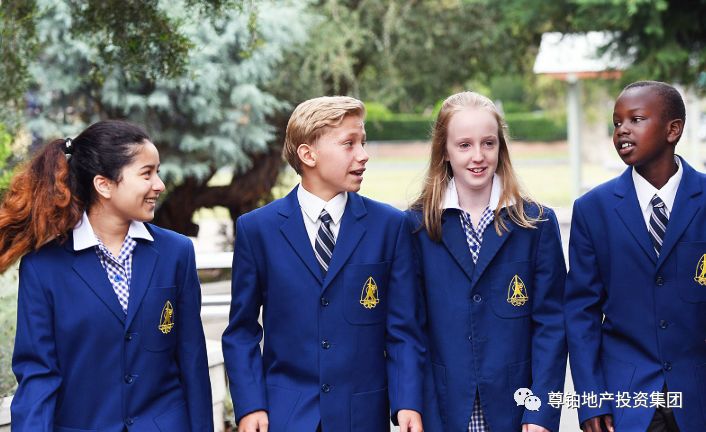 Reason 4: Greening is rich
European parks are everywhere, the whole city is green, and the project is walking to the boxhill garden, Surrey Park, Kingsley Park and more. Jogging in the park, playing tennis, and participating in grass concerts, in addition to rest, picnics, barbecues, golf parks, and other large golf courses.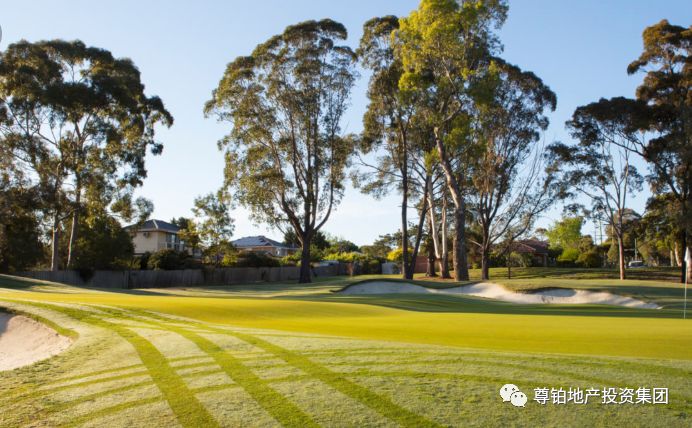 Reason 5: The Chinese are in power to serve the Chinese, and the Chinese have a high social status.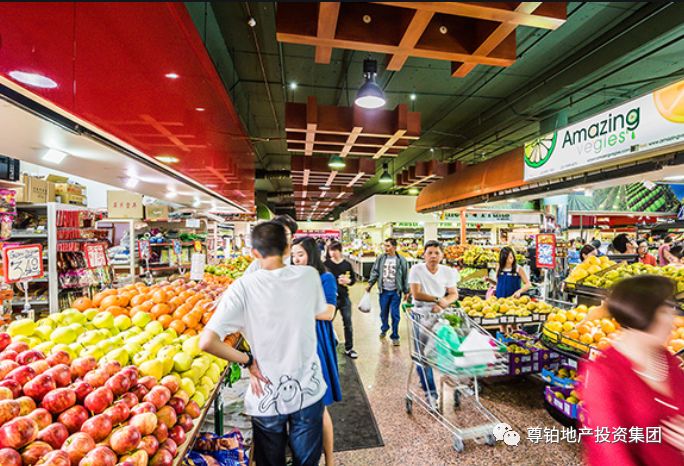 Located in the eastern part of Melbourne, 14 km from the city centre, it covers an area of about 3.5 square kilometers and is under the jurisdiction of the City of Whitehorse. Box Hill North is Melbourne's famous Chinese district, 14 km east of the city centre and just 2 km from Box Hill, the largest Melbourne Chinese district. It was a place of wilderness 10 years ago, but after 10 years of development, it has become a very prosperous area of Melbourne.
In the eyes of the locals, Box Hill is a "double-faced beauty". On the one hand, it is a bustling business district in the Central area. There are many shops here, restaurant tea houses and various entertainment projects make BoxHill look a bit feast, but a few steps away is the park. With the small lake area, the tranquil atmosphere and the beautiful scenery, it is a good place for local residents to take a leisurely walk.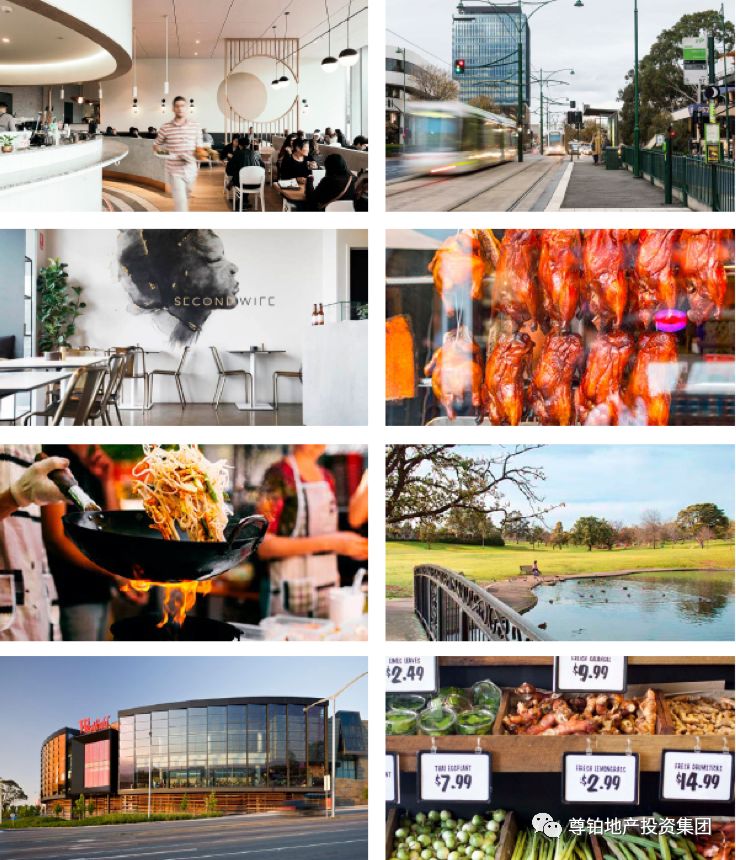 The old Chinese area that is advancing by leaps and bounds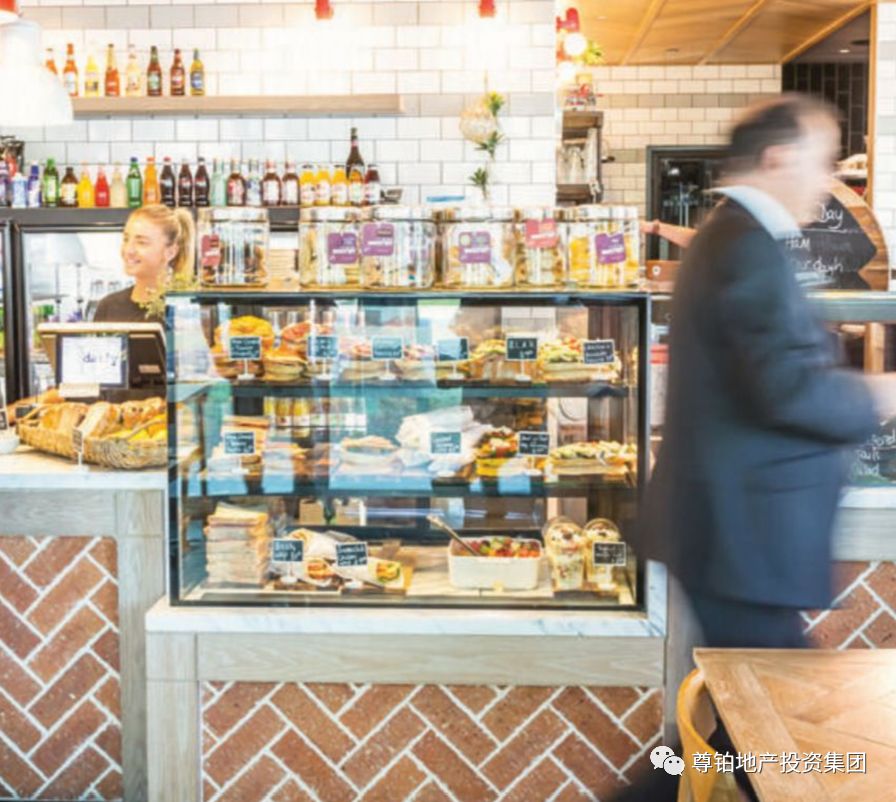 As the oldest and largest Chinese district in Melbourne, Box Hill not only has mature living facilities, but also Asian supermarkets and restaurants. The area is Melbourne's largest Chinese gathering area, known as the small Hong Kong. Even residents who can only speak Chinese can still live here conveniently. Whether they are shopping, seeing a doctor or going to bank, there are Chinese employees.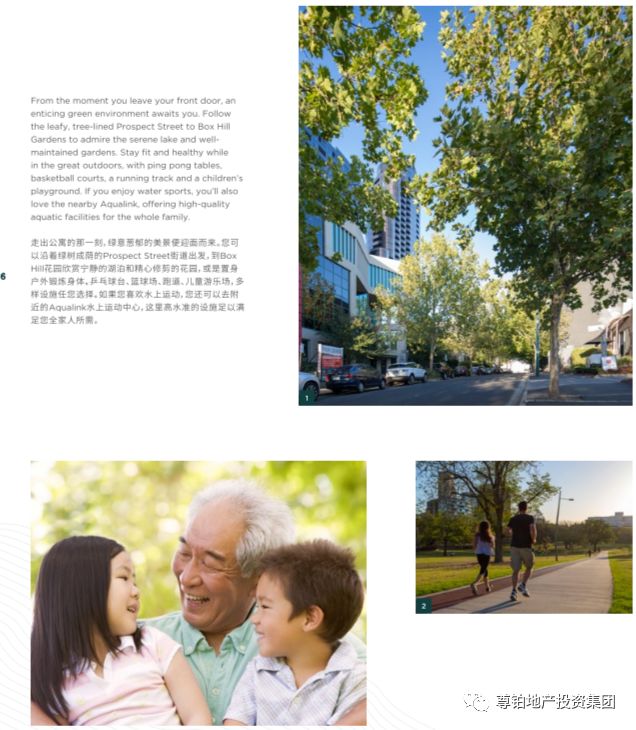 Thanks to the Chinese struggle, Box Hill's population growth and economic development are leading in Melbourne, and house prices are rising. In the past 20 years, Box Hill's house prices have increased by 927%, known as the "second CBD", becoming the first choice for investors.

Box Hill同时也是政府规划的墨尔本 "七大中心活动区域之一",东部交通、教育、医疗、文化中心。作为州政府的发展战略要地,Box Hill正在腾飞,已然成为墨尔本CBD发展新势力,人口不断增长,待开发土地日益稀缺。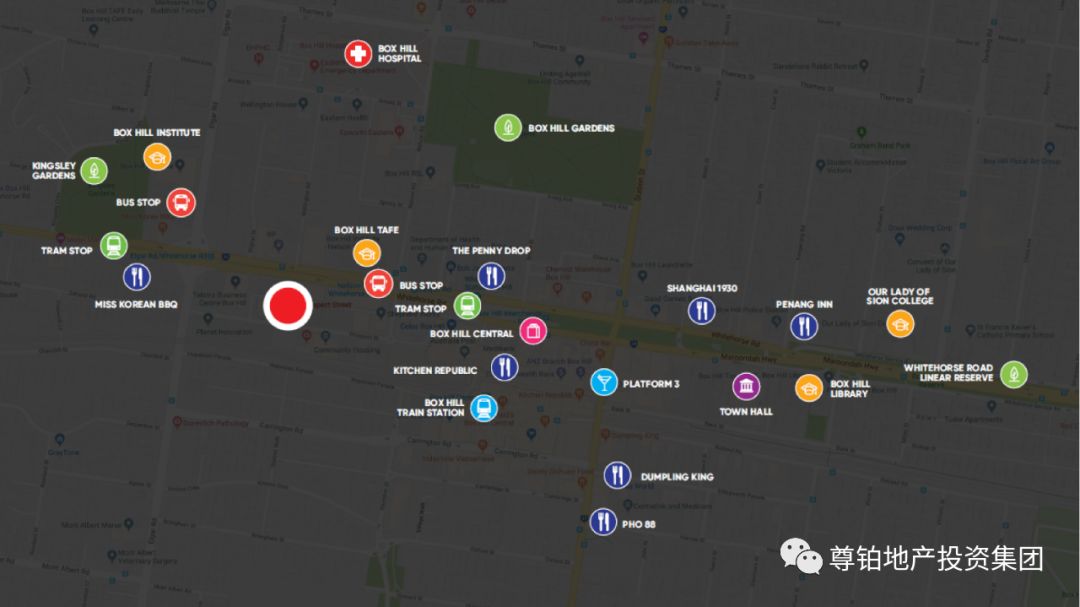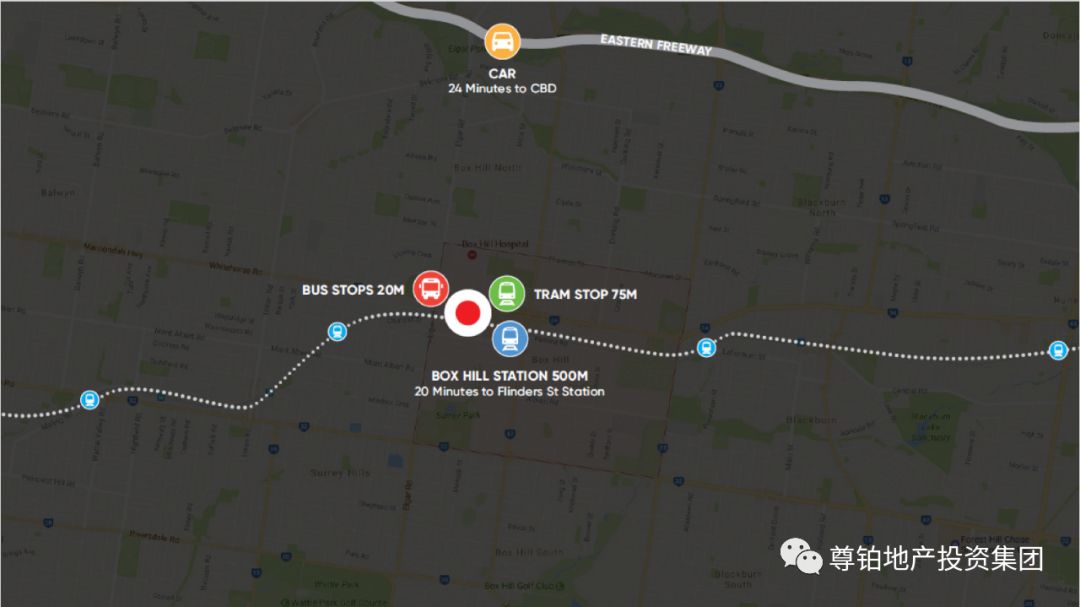 In the next four years, the Victorian government has decided to invest at least A$1.1 billion in the construction of the Dr. Mountain transportation network, renovate the Box Hill bus hub, and expand the two interchange centers.
Prosperity means investment prospects and business opportunities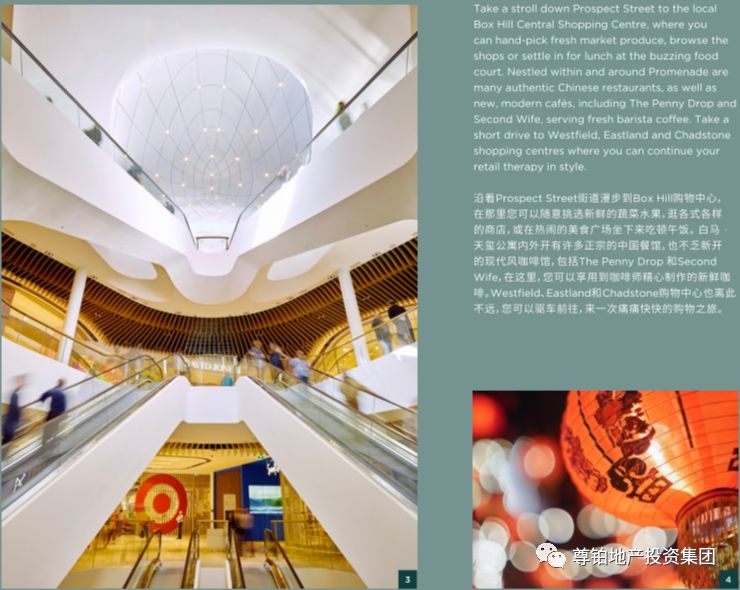 The Victorian government defines Box Hill as the new business hub for Melbourne and predicts that more than 20 million people will be accommodated each year at the local location of the Box Hill. In five years, Box Hill will create 10,000 jobs, and in the future, this data will continue to grow.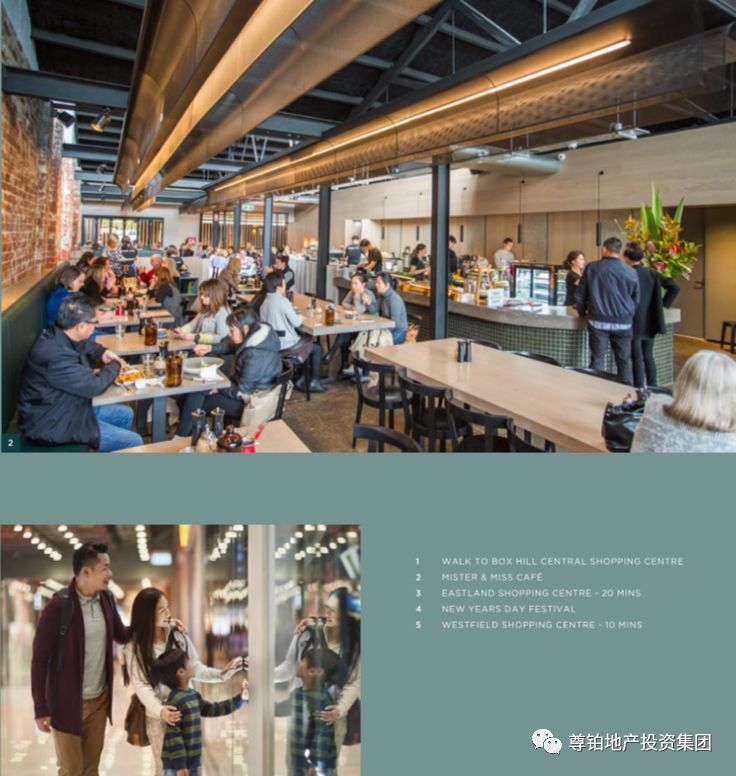 According to the government's latest plan, the Victorian government aims to build Dr. Hill into an urban activity center in eastern Melbourne by 2025, and build it into the East Melbourne Medical Health/Education Center by 2050.
3
Surrounding facilities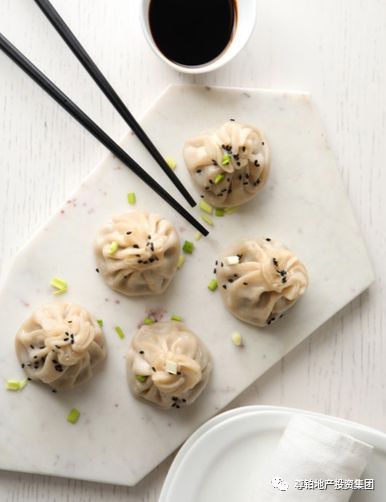 Many Chinese live and live here. They are still in Chinatown than the Chinatown in the city. They walk on the streets of Box Hill. They have the feeling of walking in the streets of Guangzhou or Hong Kong – Cantonese and full of traditional characters. Chinese supermarkets, restaurants, clinics, express delivery companies, and Bank of China are extremely convenient to live. Box Hill has a very convenient and comprehensive shopping center!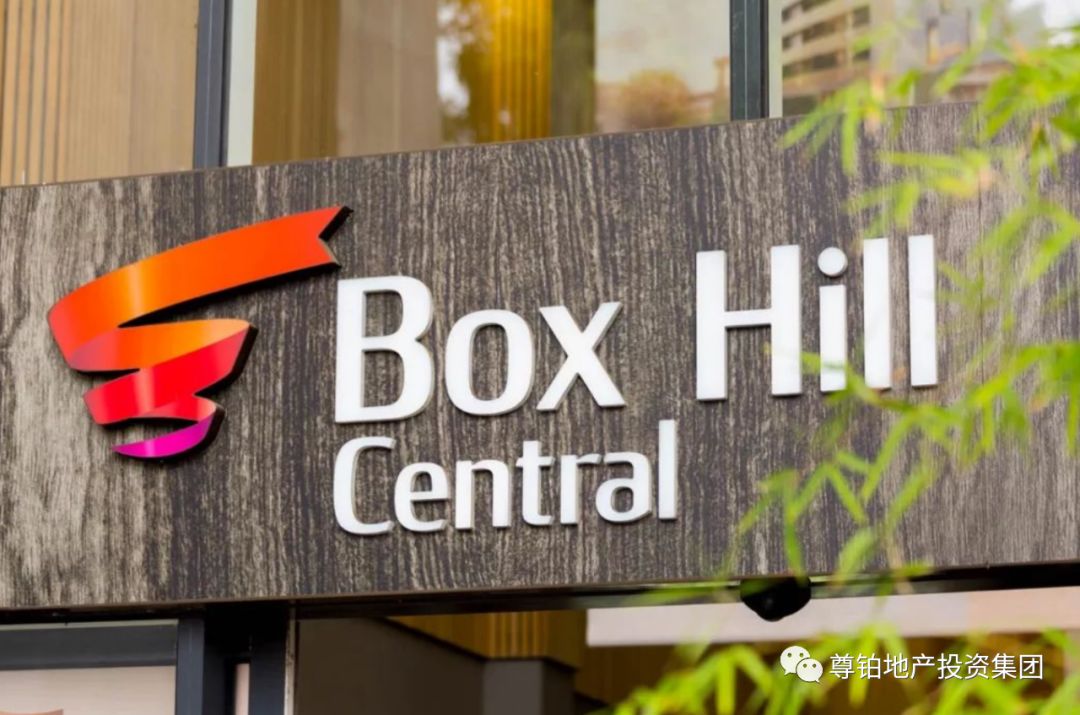 Along the Station Street and Whitehorse Road, you'll be able to reach out to the shopping malls inside the community. Centro Box Hill has stores such as Safeway, Target, The Reject Shop, Angus & Robertson bookstores, sports equipment and more.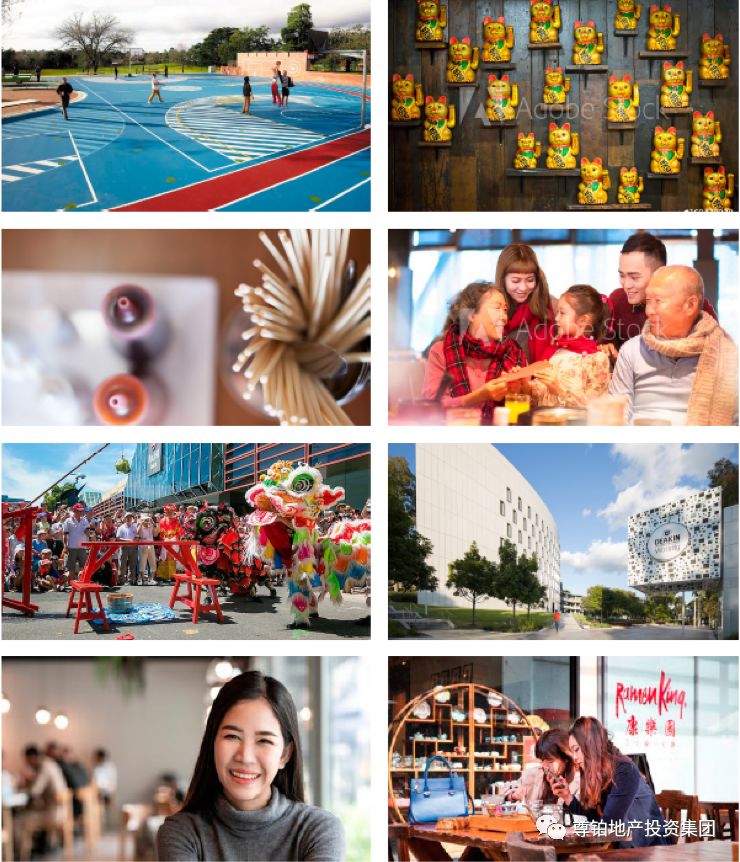 Surrounding large supermarkets and leisure and entertainment venues
For leisure and entertainment, Box Hill is probably the most convenient area in Melbourne. Inside the Box Hill Shopping Centre, there are a lot of high-end shops and restaurants to meet the needs of 24 hours. In addition, Box Hill also has a library as well as several city parks, golf courses and more.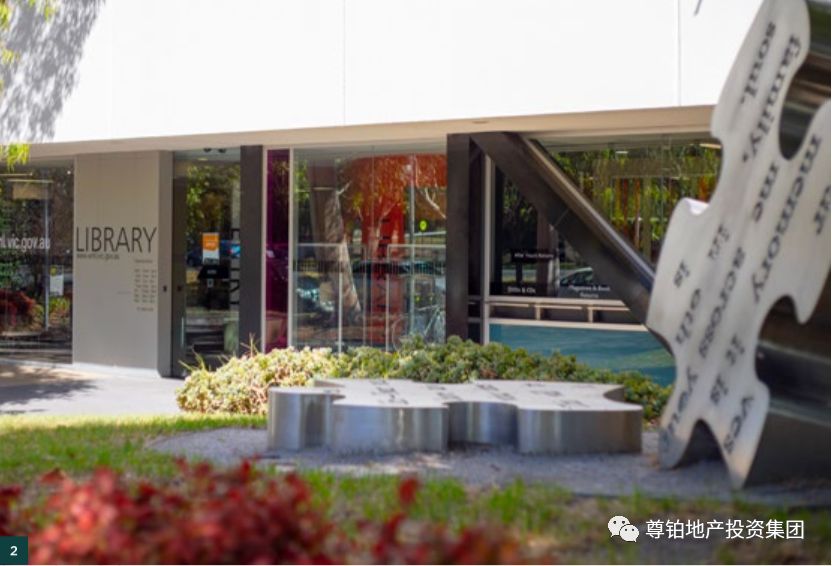 It also operates a wide variety of food courts. This shopping center also plays the role of trains and car transfer stations. It is a good choice to take a break at Centro while waiting for the next train to arrive.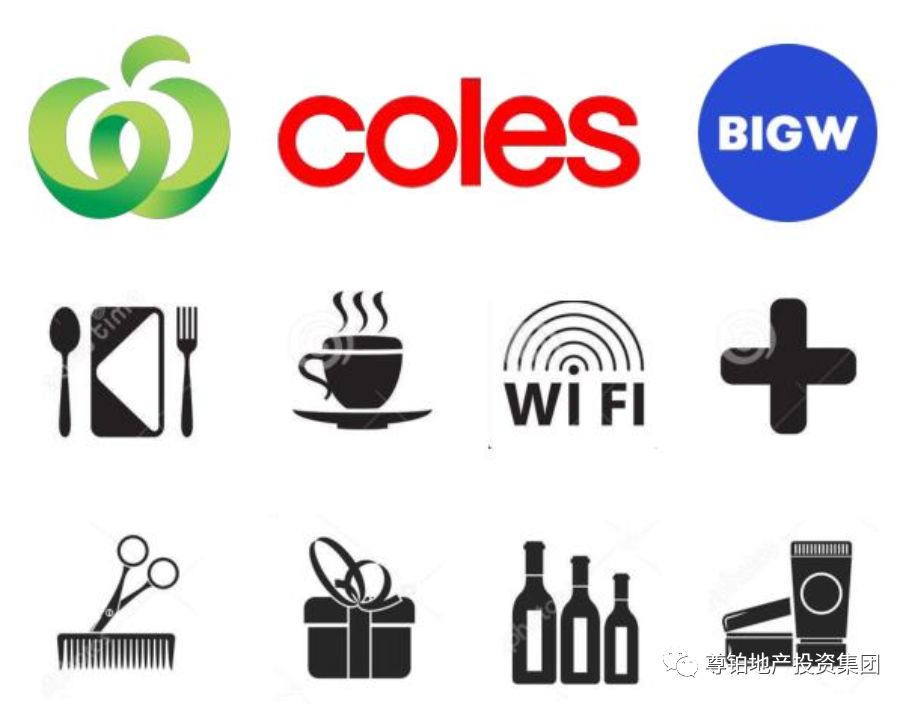 From the organic fresh market to the chic and casual restaurants, from image studios to fashion boutiques, from convenience shops to banking institutions, Skyone Lifestyle Plaza will allow you to meet all your needs without leaving your home. The collection of national cuisines around the apartment, different grades, types of shopping malls give you a different life experience, will lead you into the new era of Box Hill new era.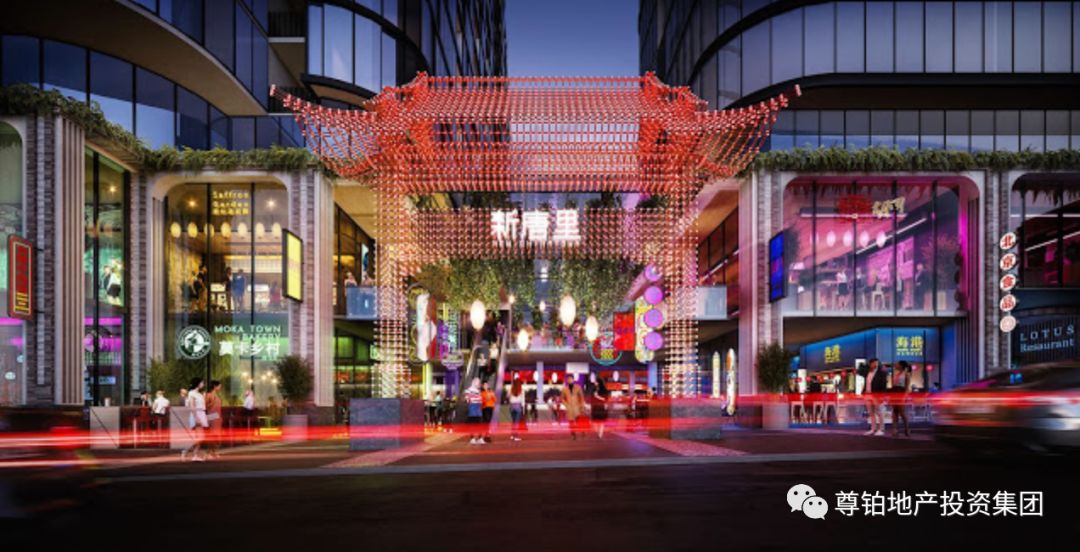 At the same time, the area is building Melbourne's second CBD "New Tangli" Chinatown. Among them, the China Food Retail Culture Zone has a 4,000 square meter booth market that will provide food from all over the country. "New Tangli" has a wide range of living facilities and shops, including Chinese bookstores, health and leisure stores. "New Tangli" will feature Chinese architectural elements and re-assign the new definition of "Chinatown"!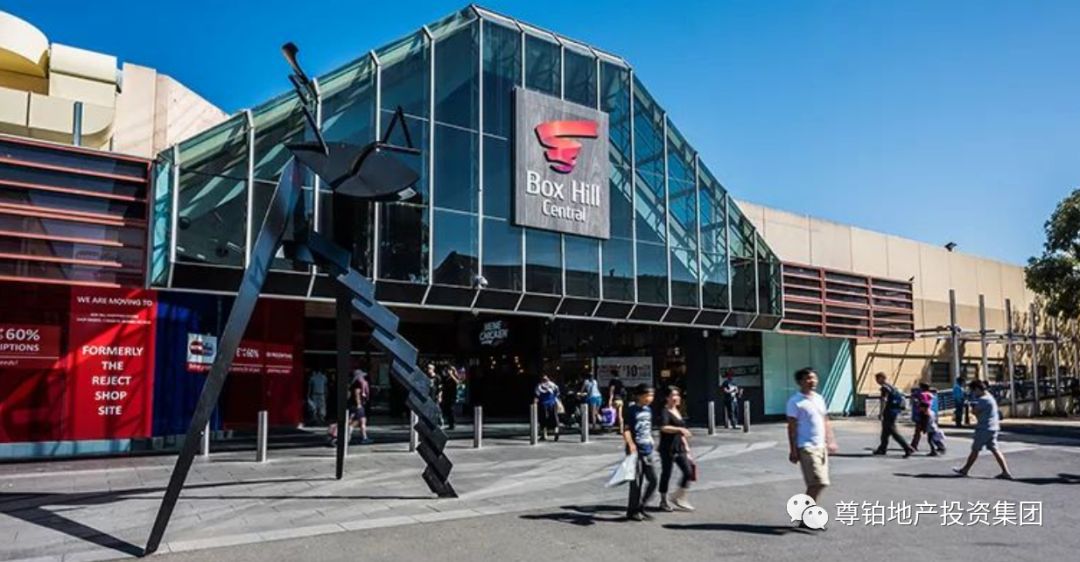 Distance from the surrounding leisure and entertainment venues:

· Box Hill Central Shopping Centre 200m

· Doncaster Westfield Shopping Centre Doncaster Westfield Shopping Centre 4km

· Box Hill Gardens, Dr. Hill Park 700 m

· Box Hill Bowling Club 600 m

· Kingsley Gardens 750 m

· Box Hill Town Hall City Hall 950 m

· Box Hill Library Library 1 km

· Box Hill Community Arts Centre 1.2km

· Aqualink Aquatic Center 1.3km

· RHL Sparks Reserve Rugby Club 2.7km

Medical package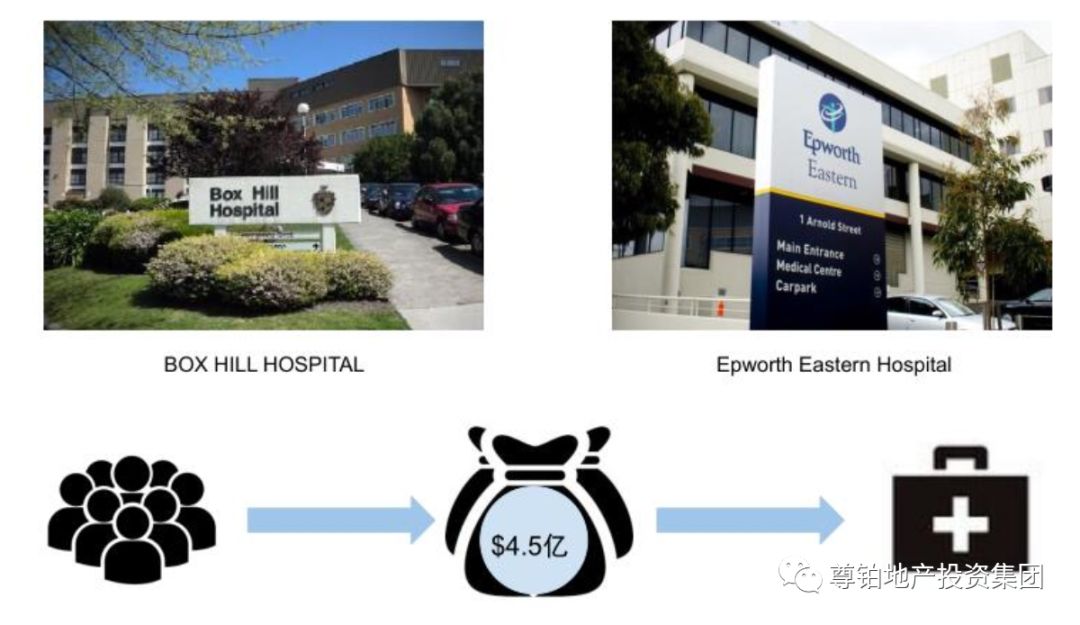 In the medical package, Box Hill has the best medical facilities in addition to the CBD. The district has a public Box Hill Hospital and a private hospital Epworth Eastern Hospital. In addition to large hospitals, there are a number of licensed private clinics in the area.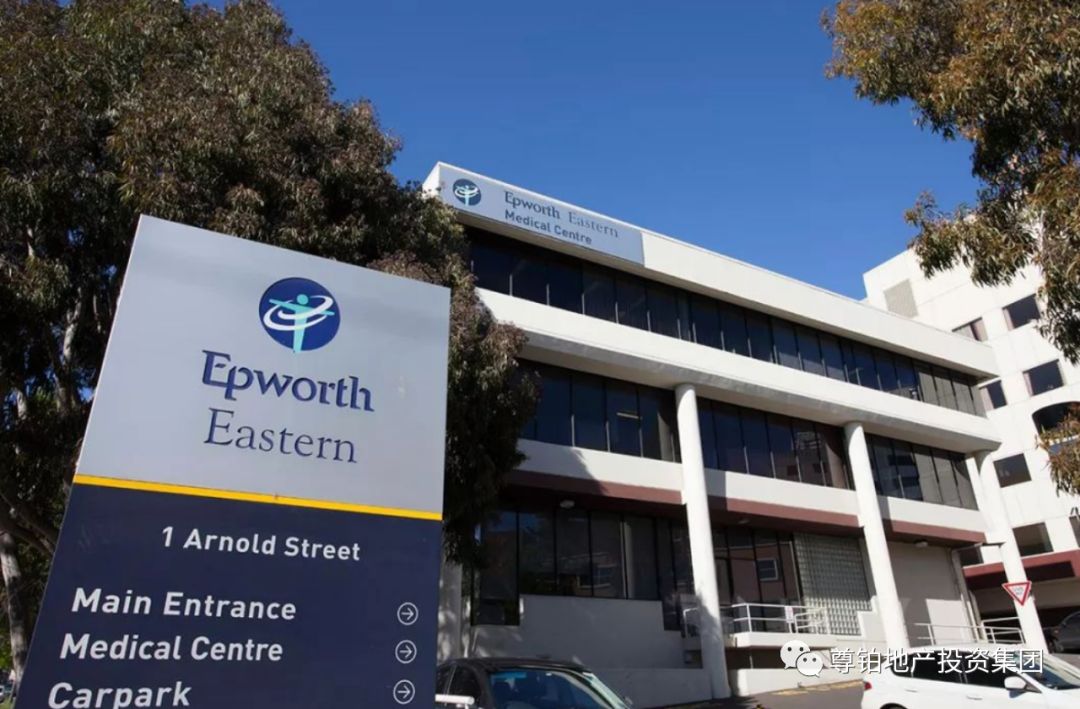 The project is adjacent to the Doctor Hill Hospital. It is a half-hour drive from the world-famous world-class hospitals such as The Royal Melbourne Hospital, The Royal Children's Hospital, The Royal Women's Hospital, and the famous doctors.
Educational package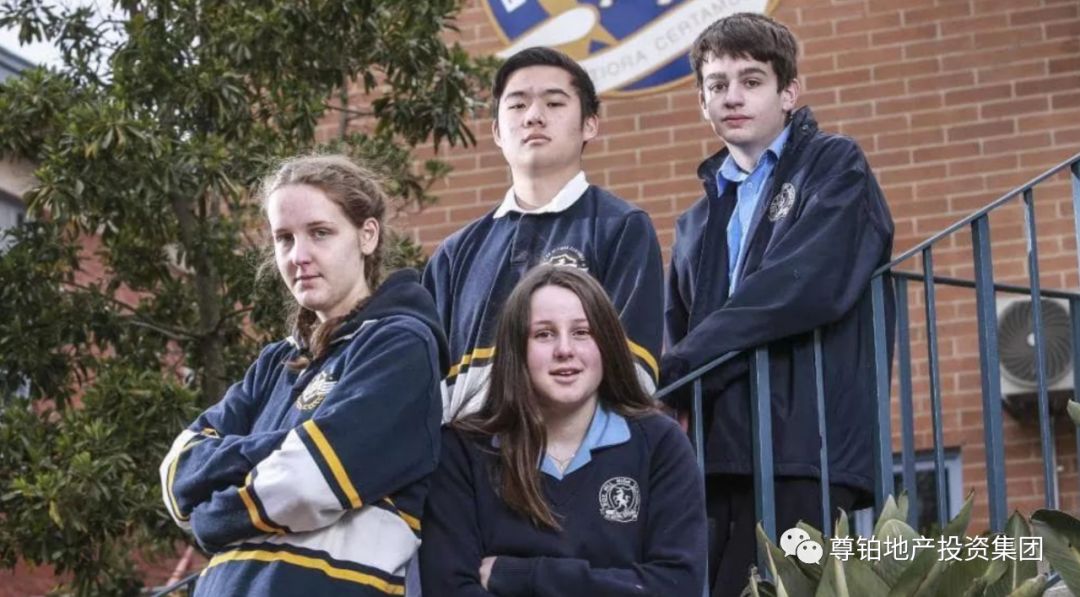 Box Hill is a veritable top campus with a wealth of educational resources. Among the 1,260 primary and secondary schools in Melbourne, Box Hill has ranked among the top 1% of all primary and secondary schools in Melbourne. The project is surrounded by a wide range of public/private institutions, from pre-school preschools, small and medium-sized universities, Australia's largest vocational schools, professional skills, senior schools, and libraries. It covers almost all kinds of educational resources that people need for a lifetime.
Deakin University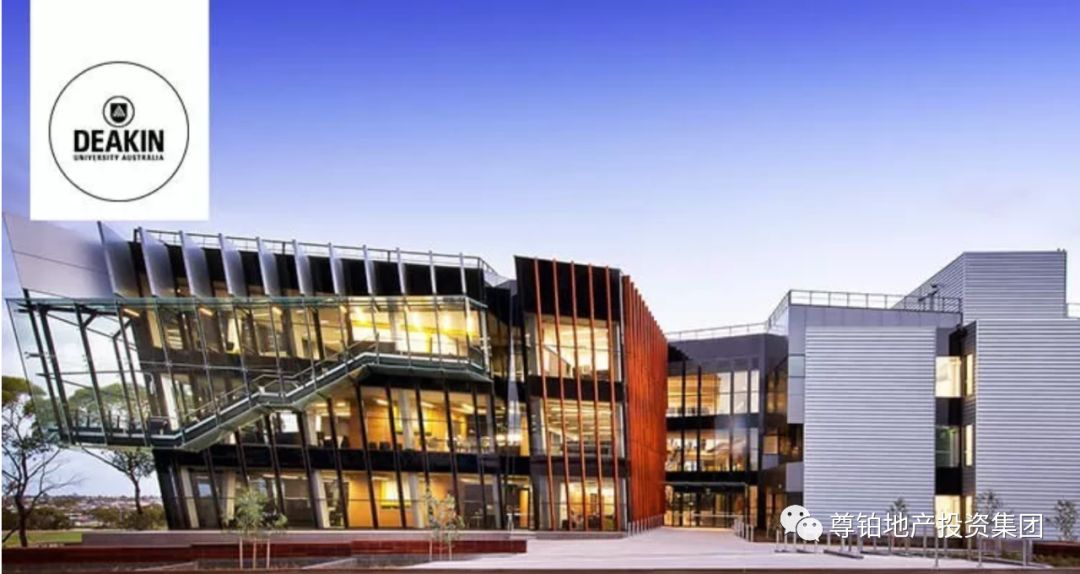 Deakin University is a leading international institution of higher learning. Here you can enroll in our quality undergraduate, postgraduate, and master's programs. No matter which field you choose to develop, Deakin University will prepare you for future career success.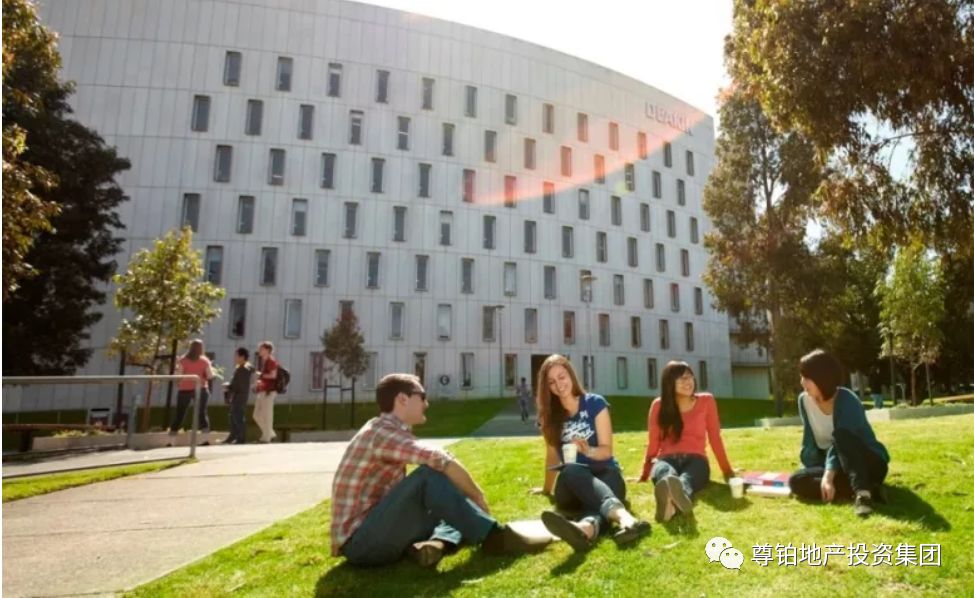 It is a government-funded top Australian university established in 1974, led by the Australian Federal Movement and the second national premier, Alfred Deakin (also translated as Alfred Dickin) )name. As a prestigious international university, Dickon offers bachelor's, master's, doctoral and other courses, and has close cooperation with many universities around the world, providing opportunities for credit exchange, short-term exchanges, and visiting scholars. Deakin University has a continuing and excellent pursuit of teaching and research. There are currently more than 70,000 students pursuing degrees or non-degree programs, including 20,000 professionally trained students. It is the largest university in Australia. One.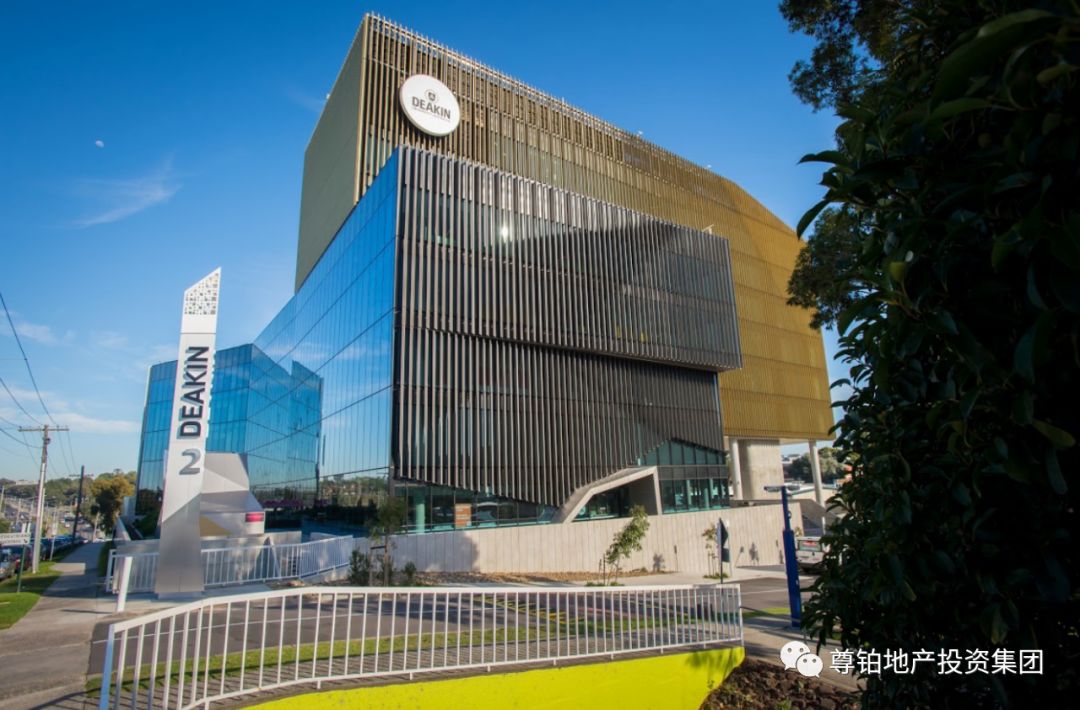 Deakin University, one of Australia's youngest and most dynamic universities, ranks 2% of the world's top universities in the world's global universities and is rated as a 5 star university by the prestigious Quacquarelli Symonds (QS). In the 2017 academic rankings of the Soft Sports Global Sports Department, Deakin University's "Sports and Nutrition Science Institute" once again won the world's first title with its excellent overall research influence and high level of achievement. In terms of employment, according to the Times Higher Education Rankings, Deakin University has the third highest graduate employment rate in Australia.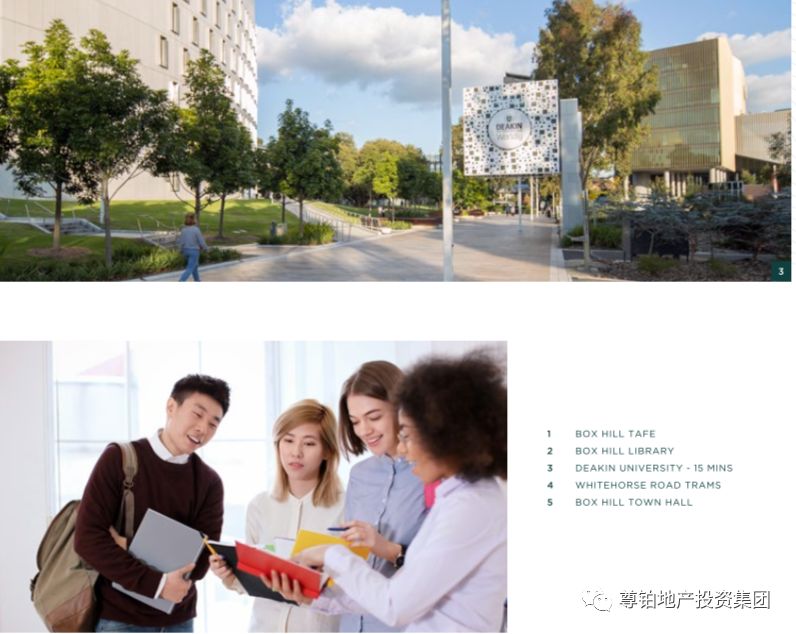 The distance between quality education resources and the project:

· Our Lady of Sion College 1.1km

· St Francis Xavier's Primary 1.2km

· Koonung Secondary College 1.8km

· Box Hill High School 1.7km

· Mont Albert Primary School 1.9km

Deakin University Burwood Campus Deakin University 3.7km

· Box Hill Institute Of TAFE 600 m

· Kingswood College 1.9km

Transportation package

Box Hill is the hub of transportation in Melbourne. Two train lines, one tram line, the M3 freeway and 21 bus routes have been compiled into a huge public transport network.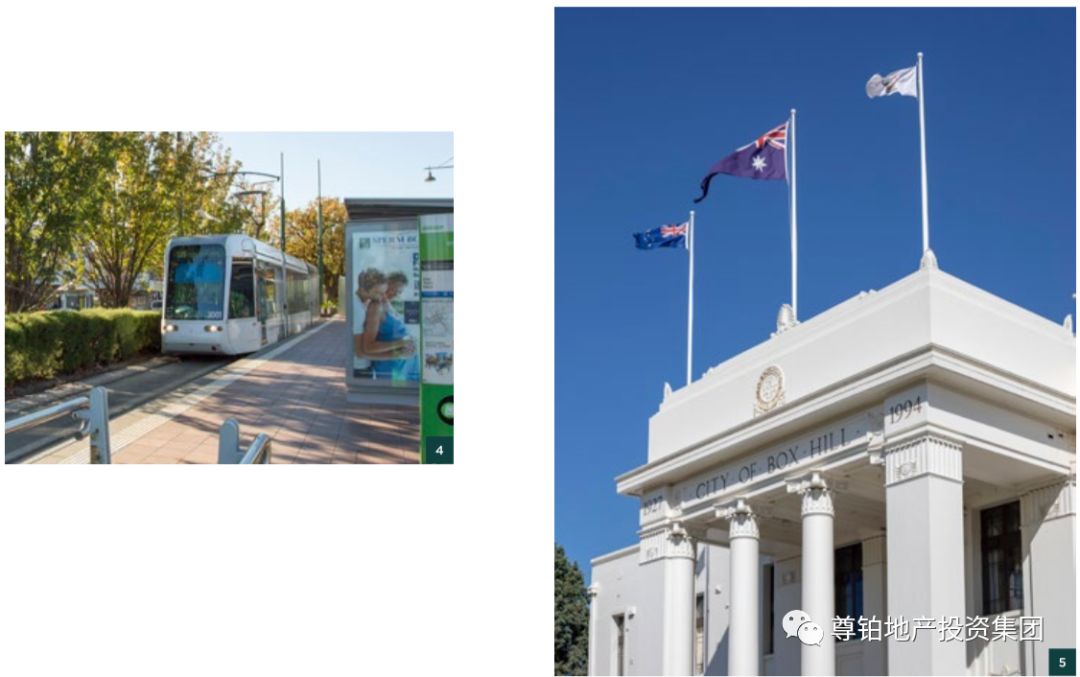 It is 1 km from Box Hill Railway Station and can be reached in 10 minutes on foot. The Belgrave and Lilydale lines are directly connected to the city centre, and there are fast trains during peak hours. Box Hill serves as a public transport transit station, with train lines and 20 bus lines passing through, and 109 trams leading directly to the city.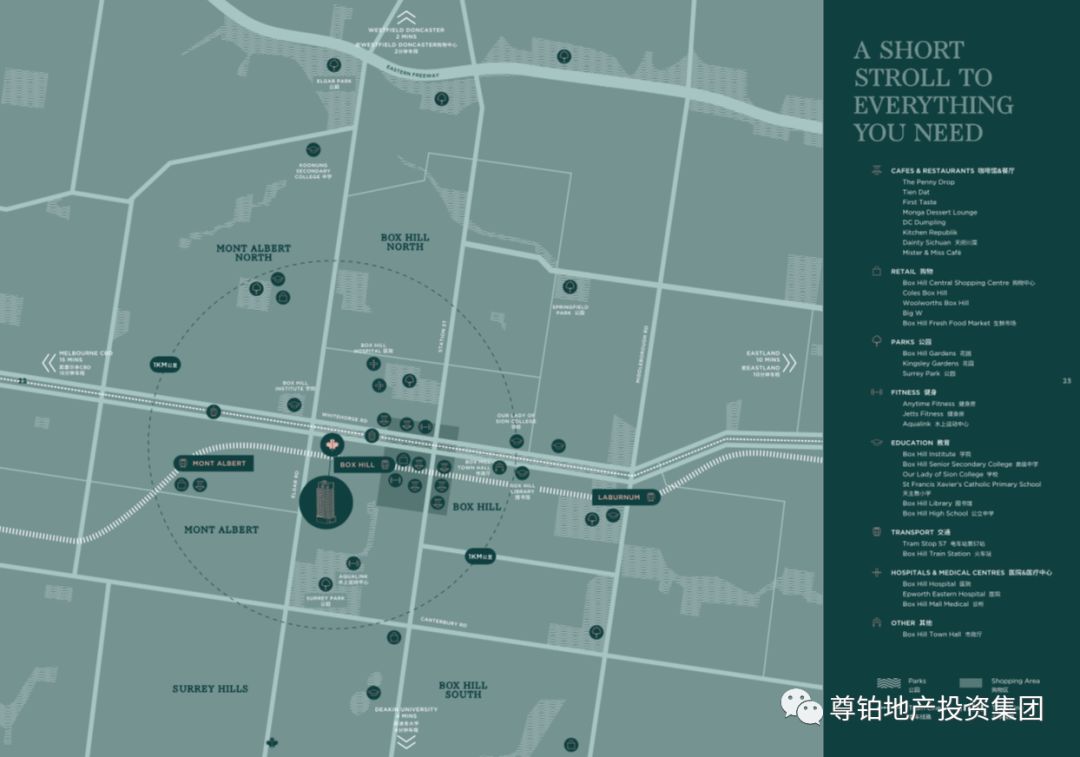 4 minutes walk, 280 meters, take bus No. 279 and No. 303, direct access to Box Hill Chinese Shopping Center and Melbourne CBD. It is only 1.5 km from the Eastern Freeway. It is a 2-minute drive from the project to the CBD via the Eastern Freeway. It takes about 20 minutes to get to the CBD, 200 meters from the station. It is only 1 minute walk and the tram is downstairs. Station, only 100 meters away.
4
Interior design
Each apartment is dedicated to the comfort and luxury of a hotel, with sophisticated high-end building materials and high-quality in-room amenities throughout the home.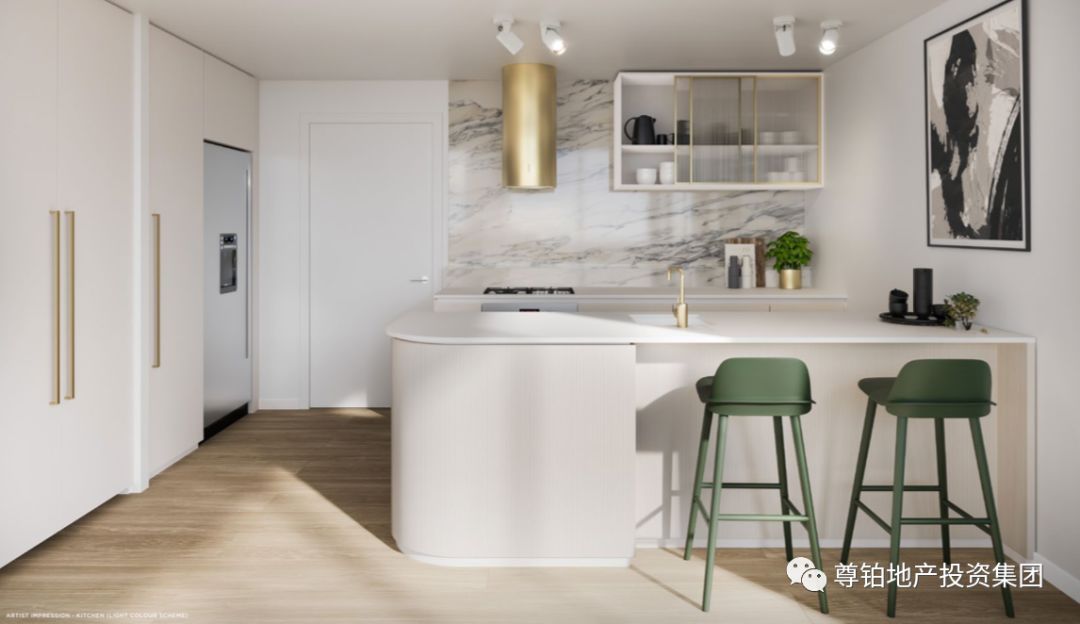 Specially designed cabinet design, with high-grade artificial stone and French gold special sanitary ware and hardware accessories, equipped with well-designed recessed glass cabinets, the overall harmony and elegance.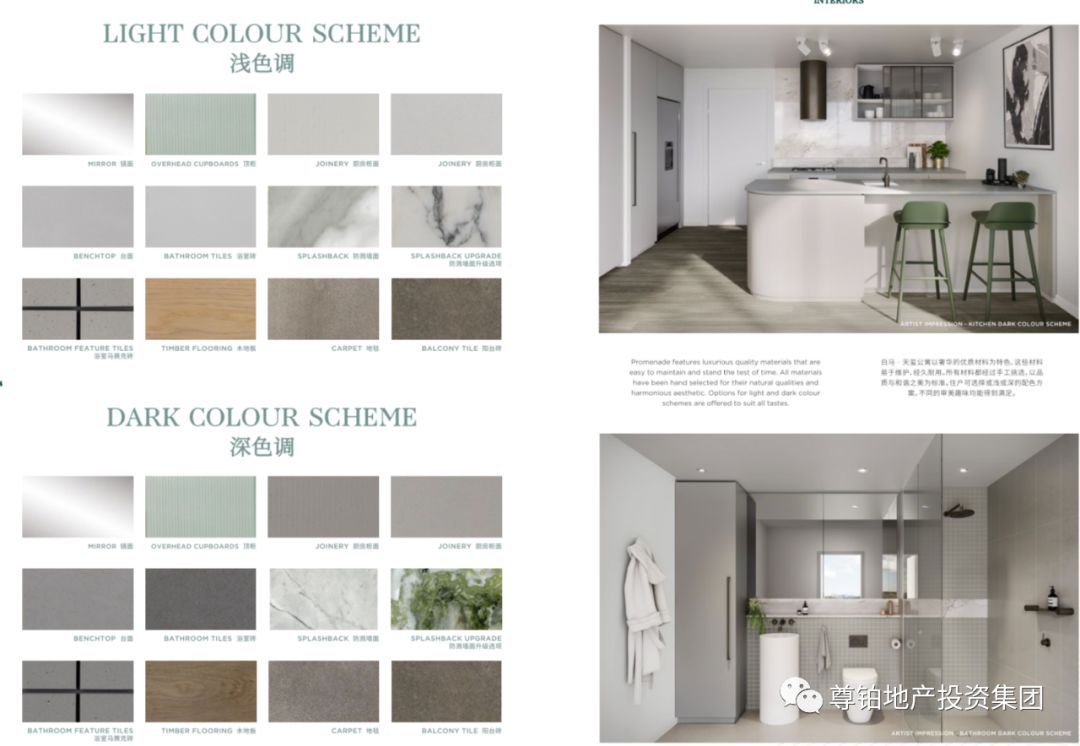 The kitchen appliances are fully equipped with the high-end brand Miele. The overall decoration colors are available in dark and light colors, and upgrade options are available.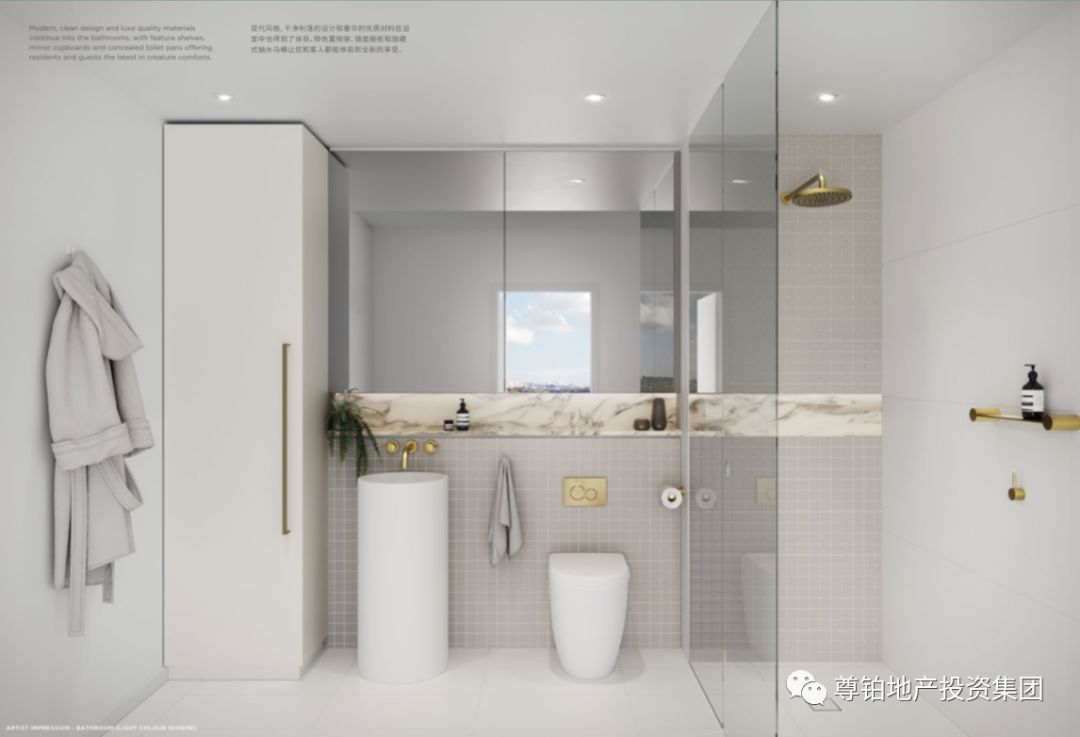 The interior lighting is transparent and bright, with panoramic views through floor-to-ceiling windows, and natural light to brighten your warm and comfortable home.
5
House preview
Partial reserved offer type, you can add the following staff WeChat to understand ~
There are not many discounted listings, and interested customers should hurry up~~
Recommended type!
TY02
Two rooms and two bathrooms
(The parking space can be selected according to the customer's needs. For the apartment without parking space, only 55,000 AUD is required to reserve the parking space.)
The total area is 73 square meters
From 532,000AUD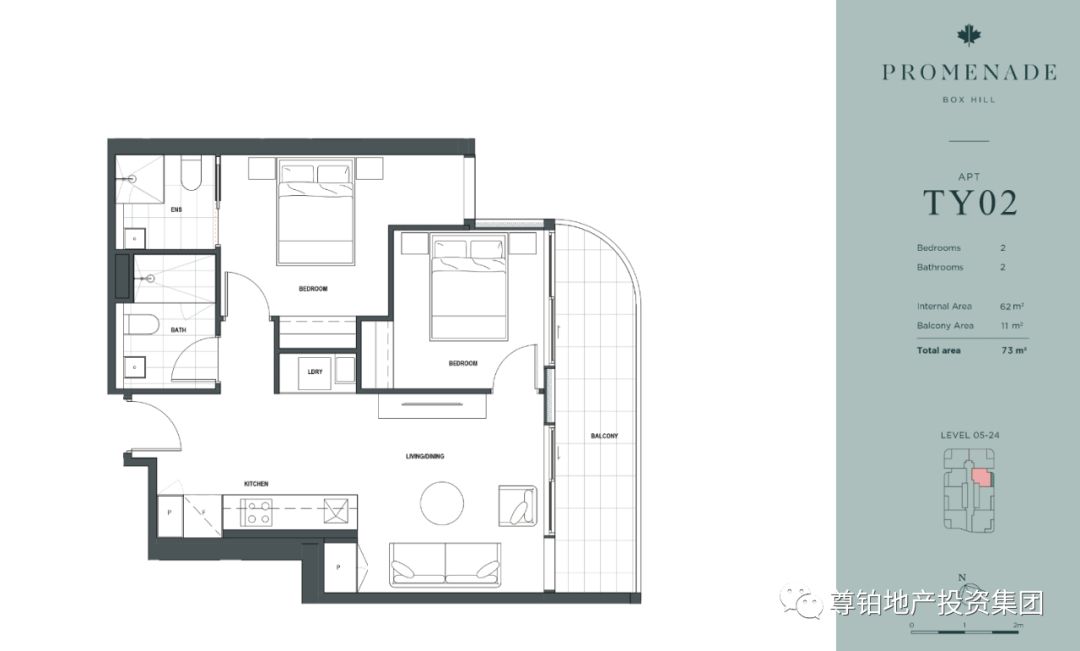 Recommended type!

TY04

Two rooms and two bathrooms

(The parking space can be selected according to the customer's demand. If you do not want the parking space, you can reduce the 55,000 AUD. If you do not have the parking space, you only need 55,000 AUD to reserve the parking space.)

Total area of 88 square meters

From 656,000AUD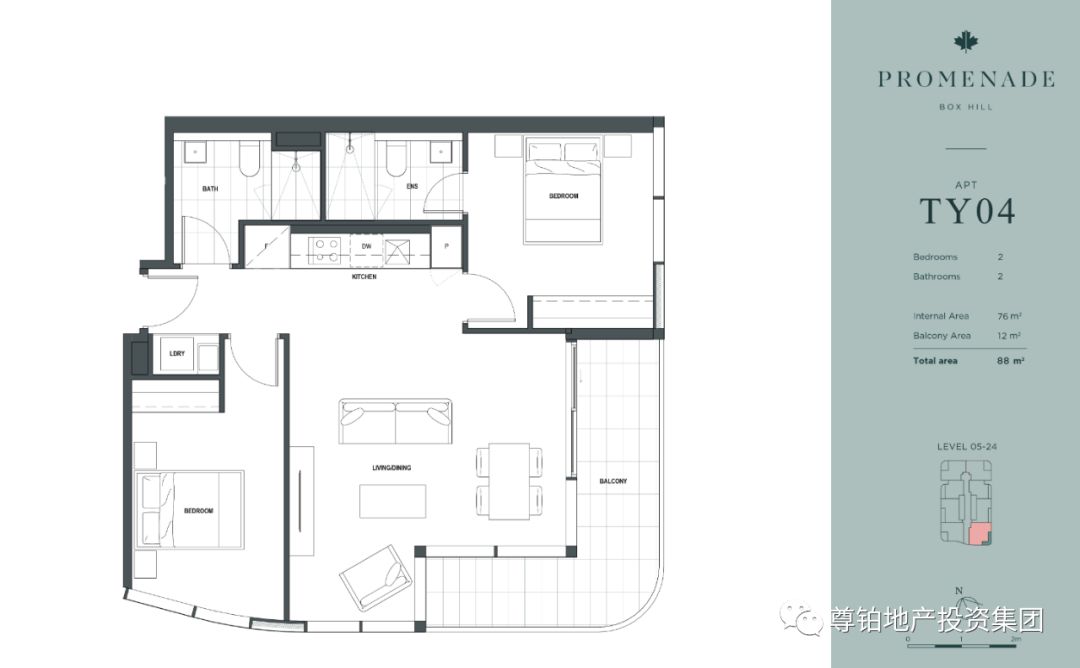 Recommended type!

TY06

One bedroom, one bathroom

(If a room customer wants to buy a parking space, they need to negotiate with the developer and agree, only need 60,000 AUD to order the parking space)

The total area of 69 square meters

From 509,000AUD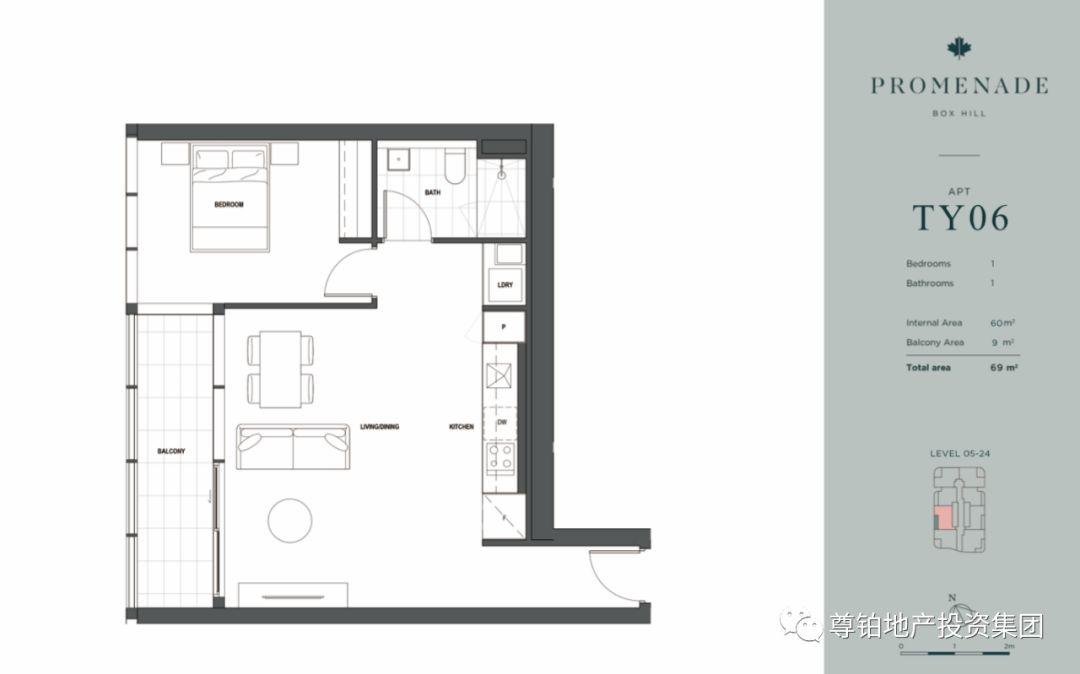 Finish

If you have any information about apartment projects, please feel free to call Luke 0416889977 or add the following micro signal for consultation.

In addition, if you need to consult about the transfer of the building, please feel free to contact our staff, we will reply you as soon as we see the information.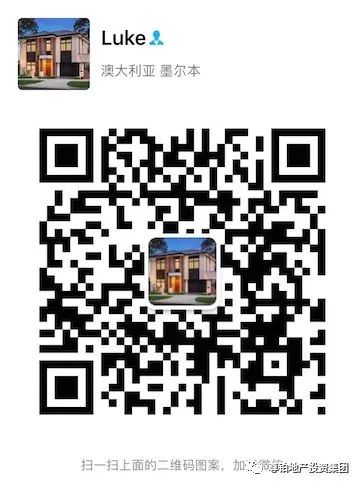 If you want to sell uncompleted flats:

Please send an email to the company email info@pr-igroup.com

Subject: project name – Resale

content of email:

project name

Address

House type

room number

Internal area

Balcony area

Contract price

Delivery time

Property costs

Can I subscribe overseas?

Email attachments: floor plan and floor book

If you want to buy a flat:

Please send an email to the company email info@pr-igroup.com

Email Subject: Buying "Project Name"

content of email:

project name

Requirements for the type of apartment

Desire for approximate area

Desire price

Whether you have PR or overseas purchase

Estimated check-in time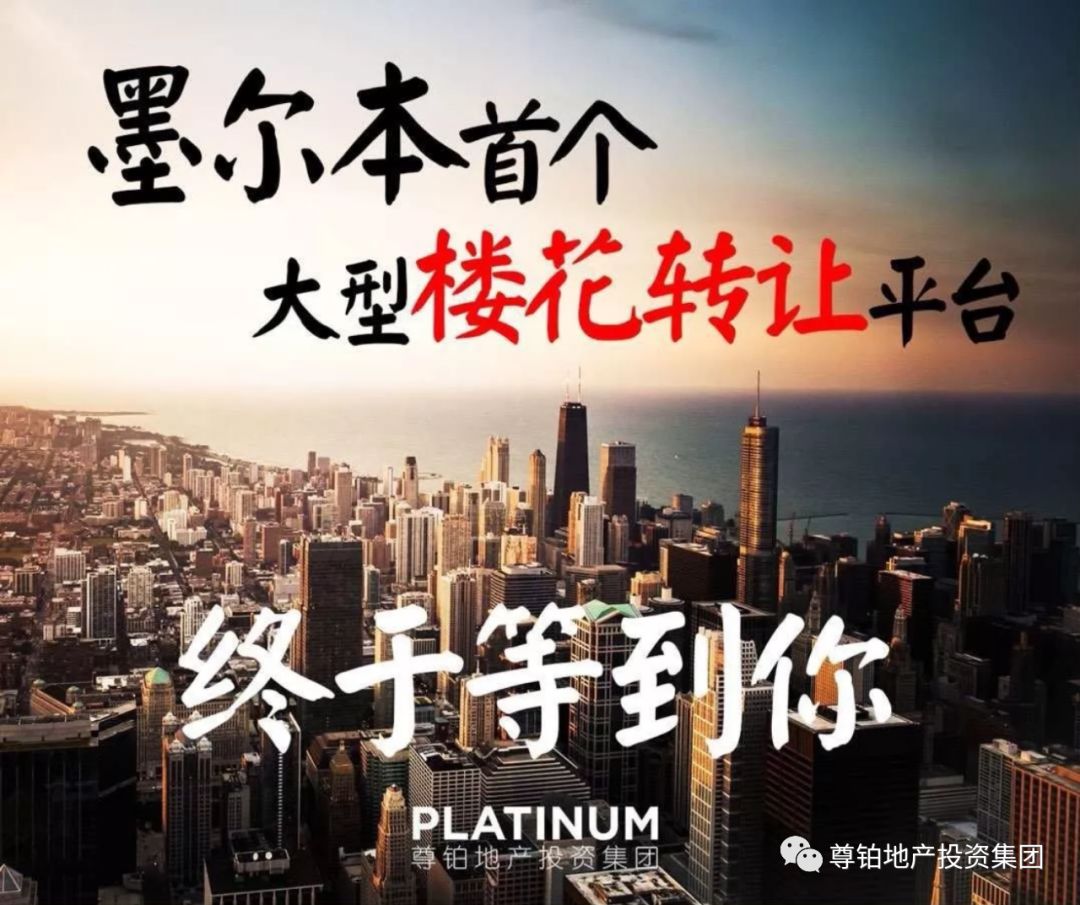 如果您不想交割(settle)您的房子,或者想要转让您的楼花,欢迎联系我们,我们专业的团队将为您办理楼花转让业务。

详情请咨询我们的转楼花部门电话或微信客服

Tel:0498808889  张女士

0416889977   Luke

WeChat:prproperty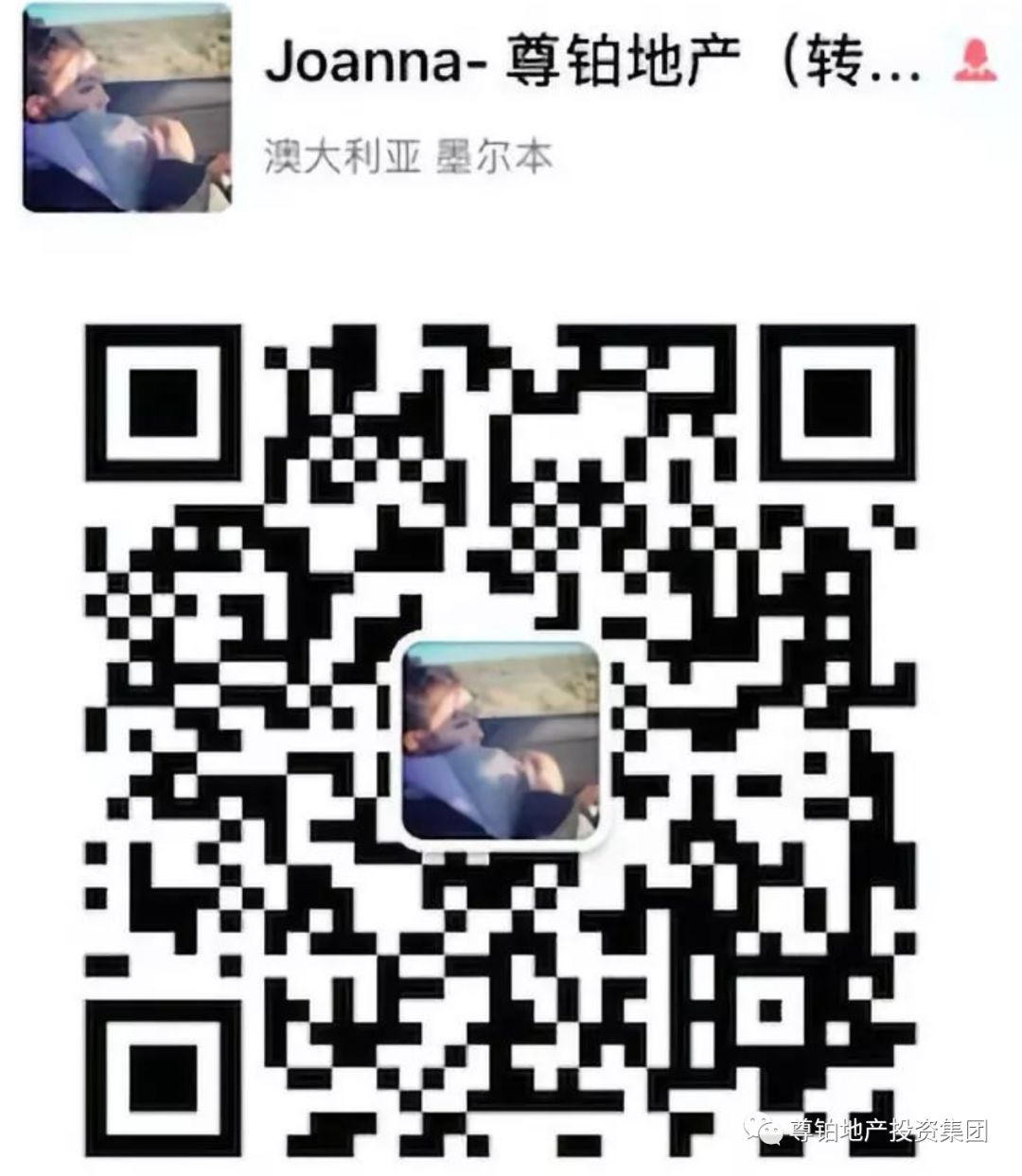 group profile
Zunbo Real Estate Investment Group has always occupied a leading position in the industry with excellent one-stop real estate service system and rich real estate information resources. Since its inception, the company has been adhering to the professional, honest, "forever customer perspective" service concept, has been recognized by countless customers, and has become an outstanding player in the industry. As a real estate company known for its emphasis on detail and customer satisfaction, we are committed to getting the most out of all our customers and getting the most out of their investment. Our group has more than 60 gold investment consultants who will tailor the best investment plan according to the customer's needs, risk tolerance, investment objectives and investment amount, and provide a professional lawyer team to protect your various interests. . After years of development, Zunbo Real Estate Investment Group has established a good and stable long-term partnership with all the well-known real estate builders in Melbourne, ensuring that customers can get first-hand information on real estate resources and meet customer satisfaction. The need to live and invest.