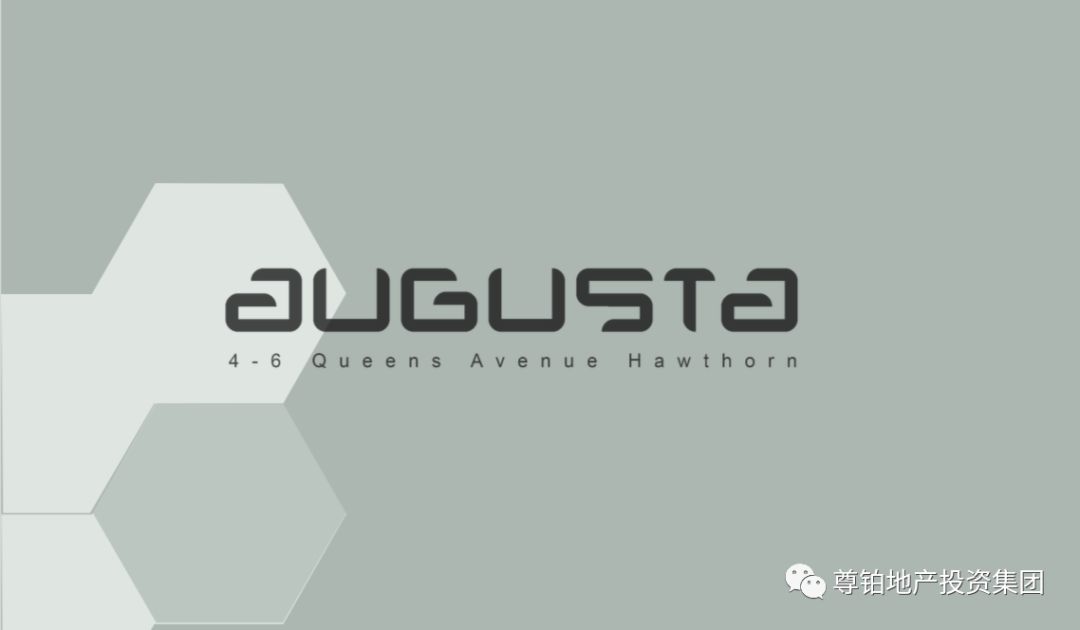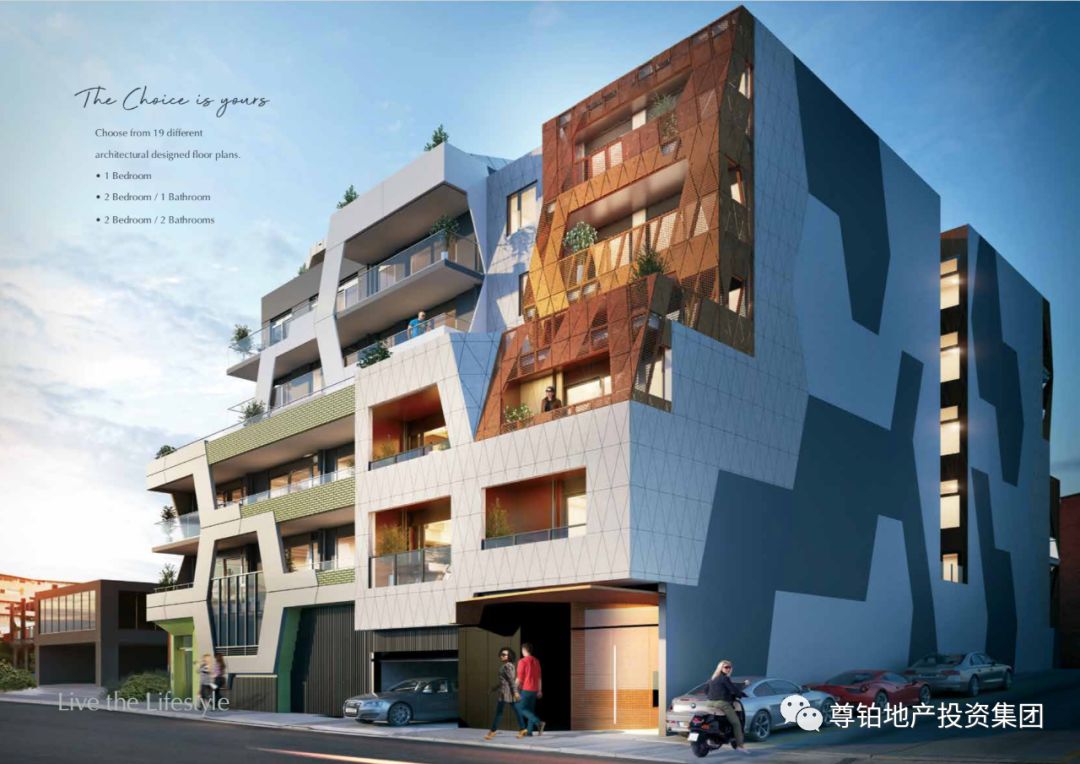 Project Name: Augusta
Project Type: High-end fashion apartment
City: Melbourne, Melbourne
Area: Hawthorn District
Project address: 4-6 Queens Avenue, Hawthorn VIC 3122
Basic unit: one bedroom, two bedroom
Price range: from 395,000
Delivery time: existing apartment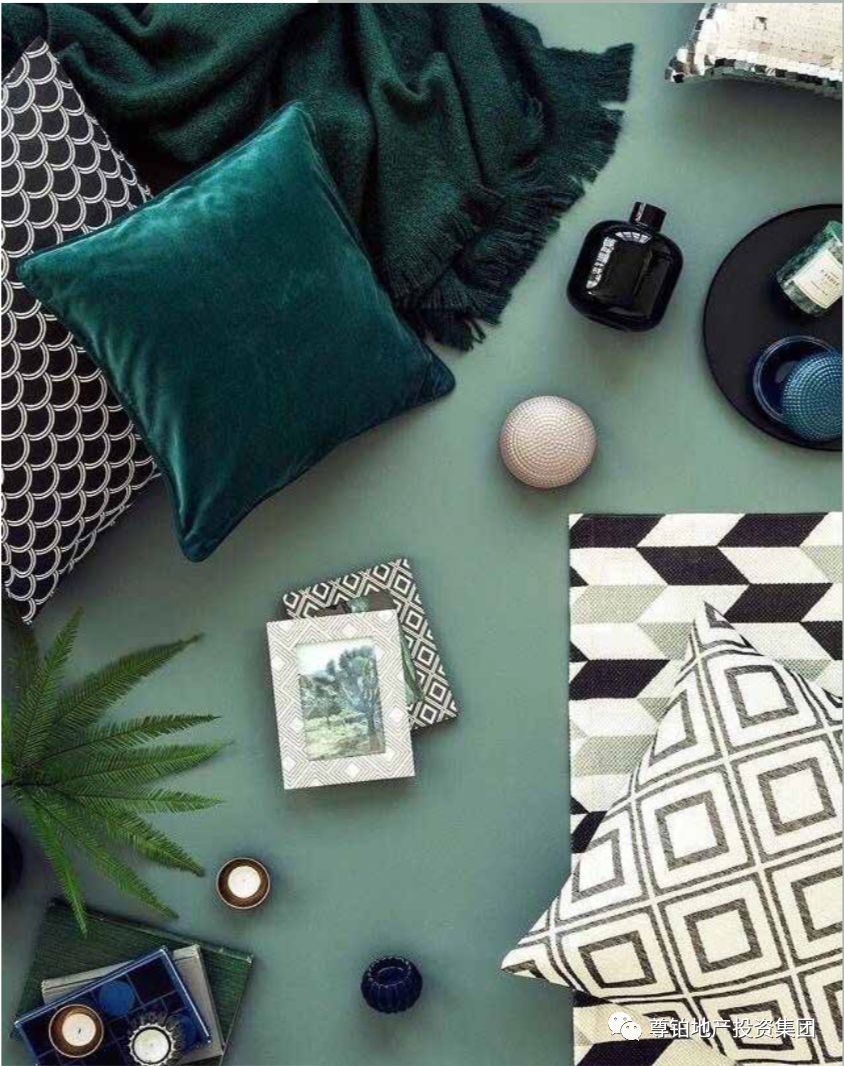 Hawthorn Augusta is the pinnacle of modern life and is a boutique development that will provide the luxury of urban living. The 6-storey apartment consists of 19 stylish and very modern one and two bedroom apartments with separate and unique floor plans.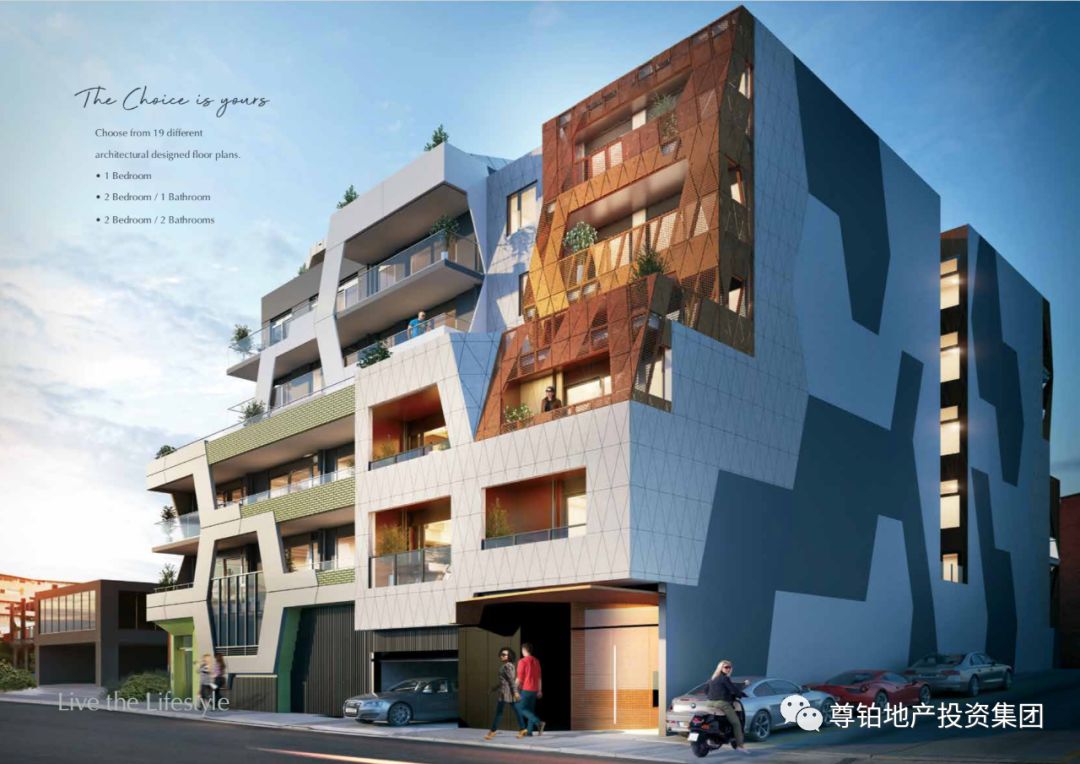 The bold appearance is a subtle blend of glass, steel, rendering and geometrical frameworks, and is a wonderful introduction to this kind of security development. Make your life more convenient, including boutique retail outlets.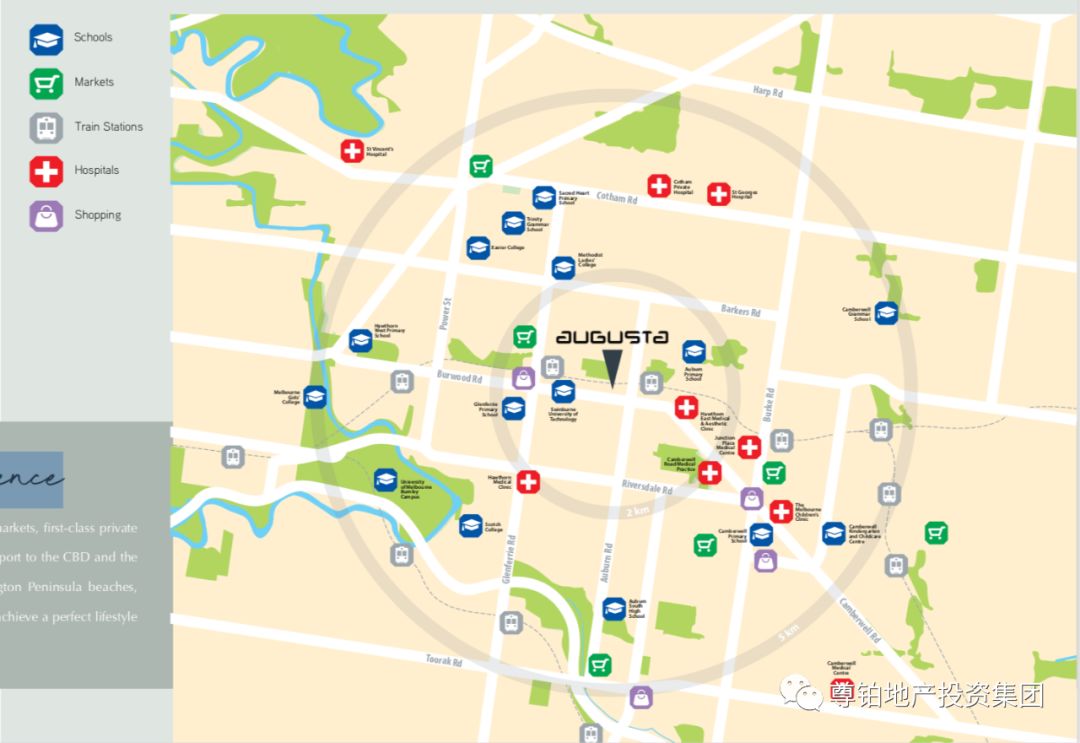 Just 6.7km from Melbourne CBD, it is located in the traditional wealthy area of Hawthorn East. The excellent location allows you to enjoy a convenient and convenient living, transportation, shopping, leisure, dining and educational resources.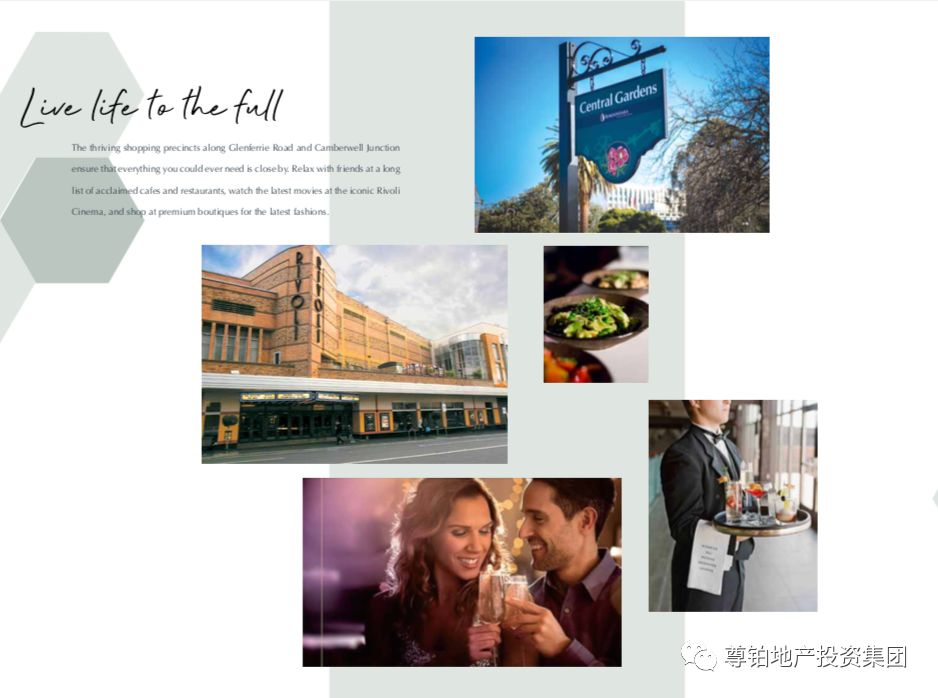 The project is located at the bustling Campbellville junction and the Glenferrie Road shopping district, ensuring many amenities. Relax with friends from many famous cafes and restaurants, watch the latest movies at the iconic Rivoli Cinema, and of course buy the latest fashions at a boutique.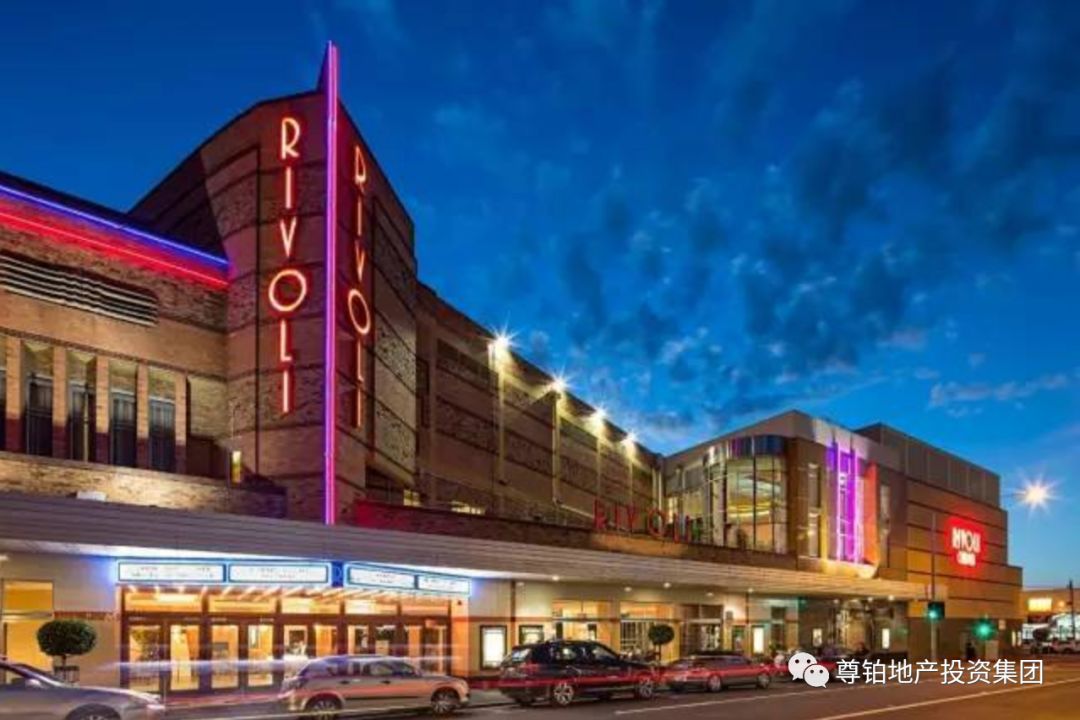 Adjacent to Swinburne University and Auburn Railway station. Close to the bustling Camberwell junction, the Glenferrie Road shopping district. You can have a big meal with friends at nearby cafes, restaurants, watch movies at Rivoli Cinema, and stroll through boutiques. Close to Swinburne University, Auburn Railway Station.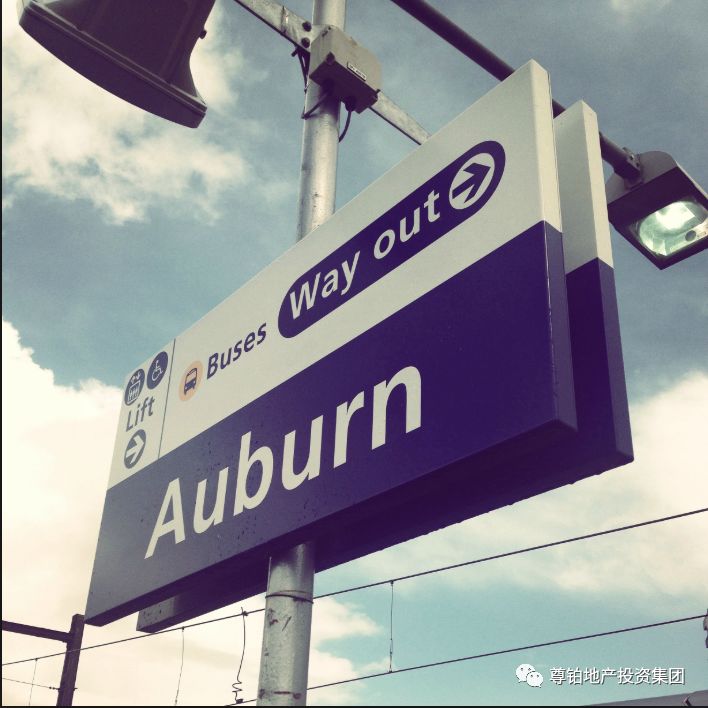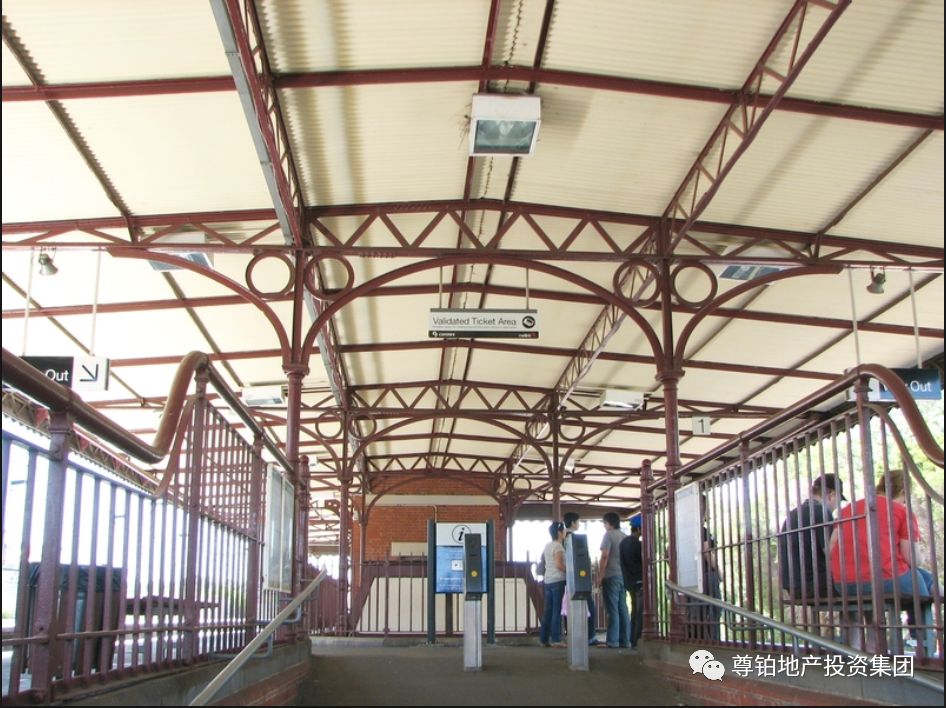 This luxury apartment is located in the heart of Melbourne's most prestigious Hawthorn area. The district offers a range of elite education options, including Scotch College, Swinburne University, Melbourne University, Melbourne Methodist Girls' School (MLC) and more.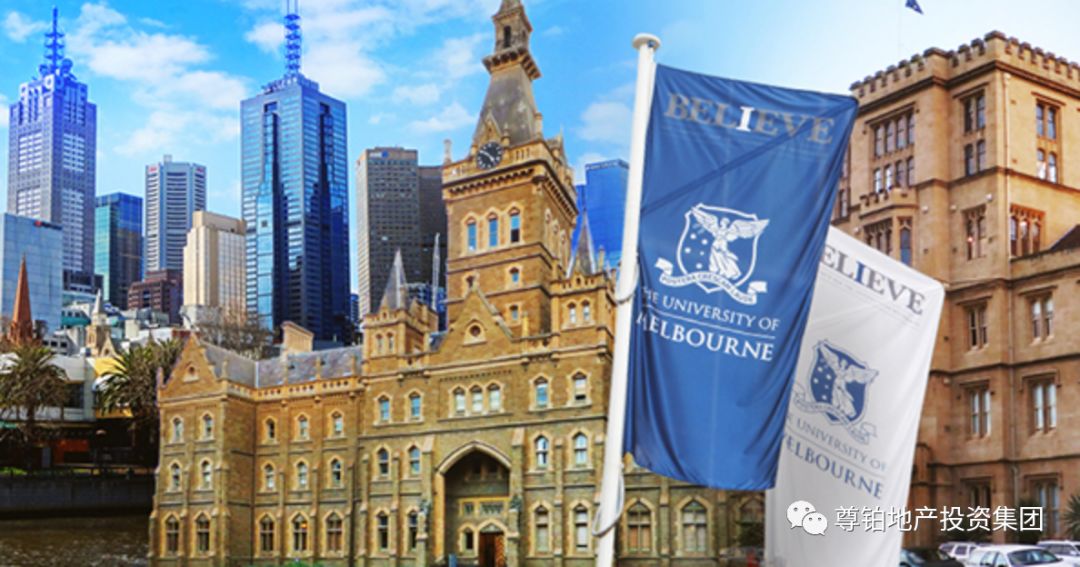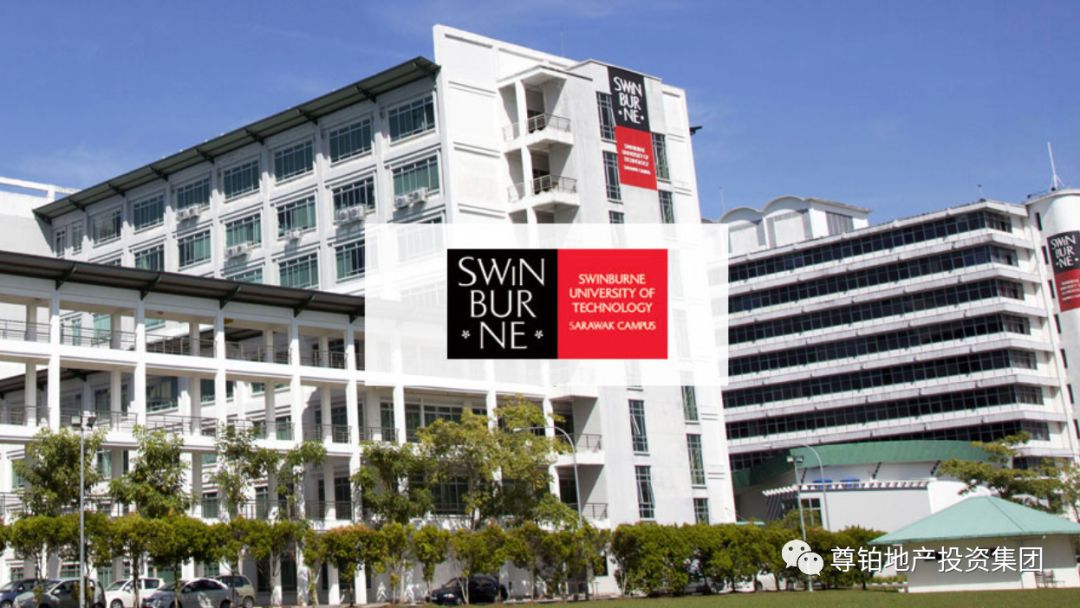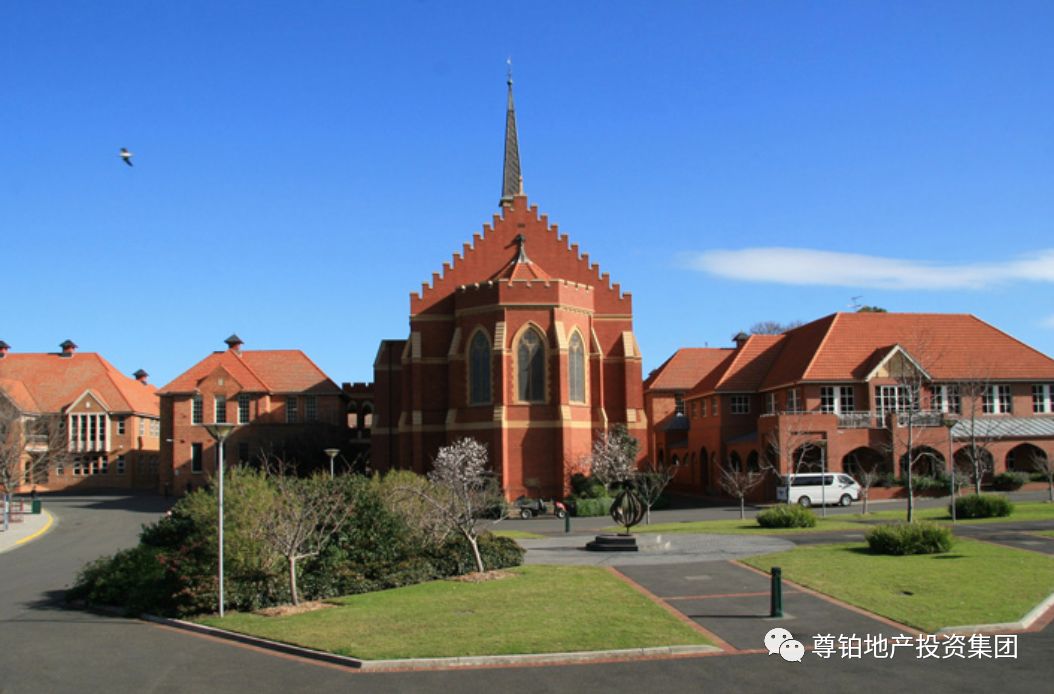 There are many famous schools nearby, and the quality education resources cover everything from early childhood education to higher education, including Camberwell Junction Early Learning Center, Auburn Elementary School, Auburn High School, Preshill Private School, and Melbourne's top elite middle school: Hawthorn Secondary School Campus.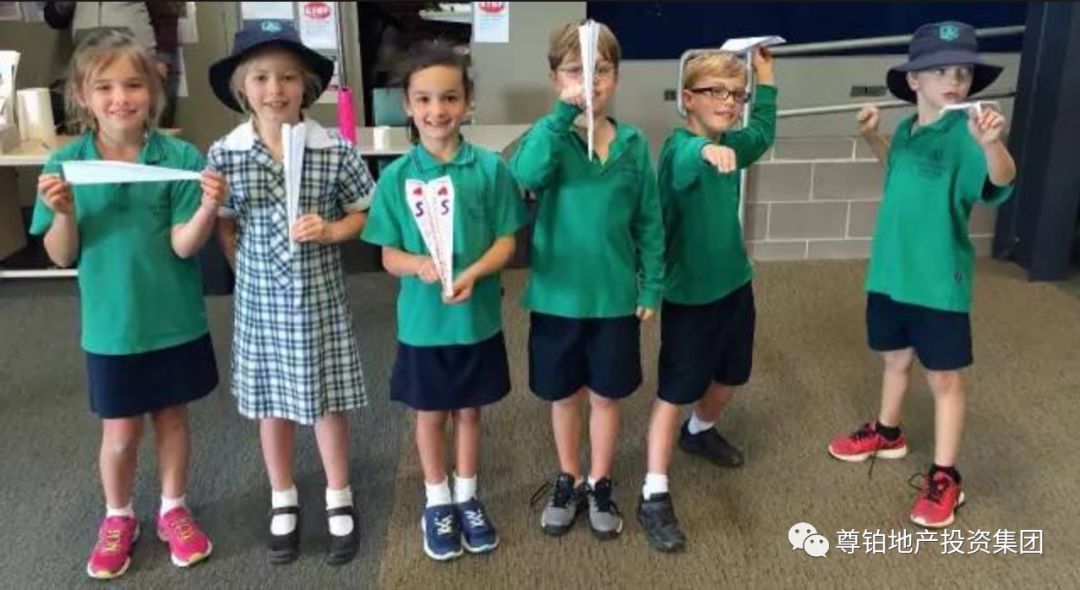 The Hawthorn area is ancient and preserved with a large number of historic buildings. The beautiful buildings in these buildings have a deep and profound charm over time. Most of these buildings are now used as shops along the street. The careful arrangement of the shopkeepers makes them glow. Vitality.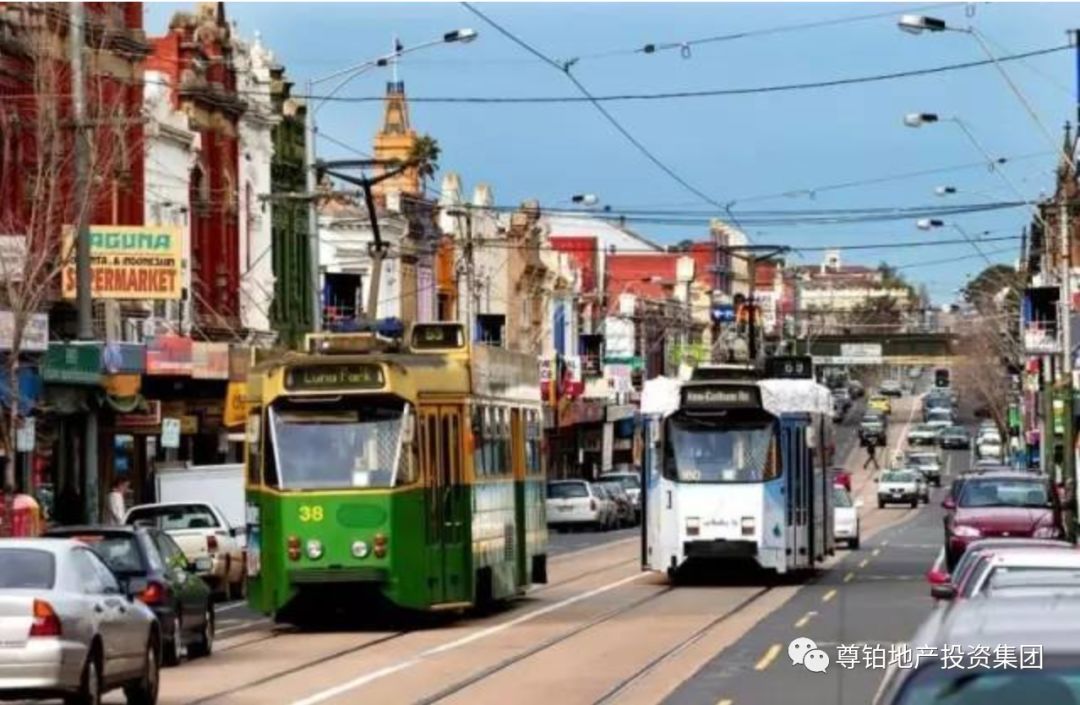 The Hawthorn area is located 6 km southeast of Melbourne's downtown area and is part of the Boroondara City Council, one of Melbourne's oldest wealthy districts. Sandwiched between Richmond, Camberwell, Kew and Toorak, both the energy of Richmond and the peace and quiet of Camberwell, this dual geographical advantage gives Hawthorn irresistible charm. From historic homes and tree-lined streets to high-density shopping avenues and convenient transportation, it has always been an ideal place for locals to dream of.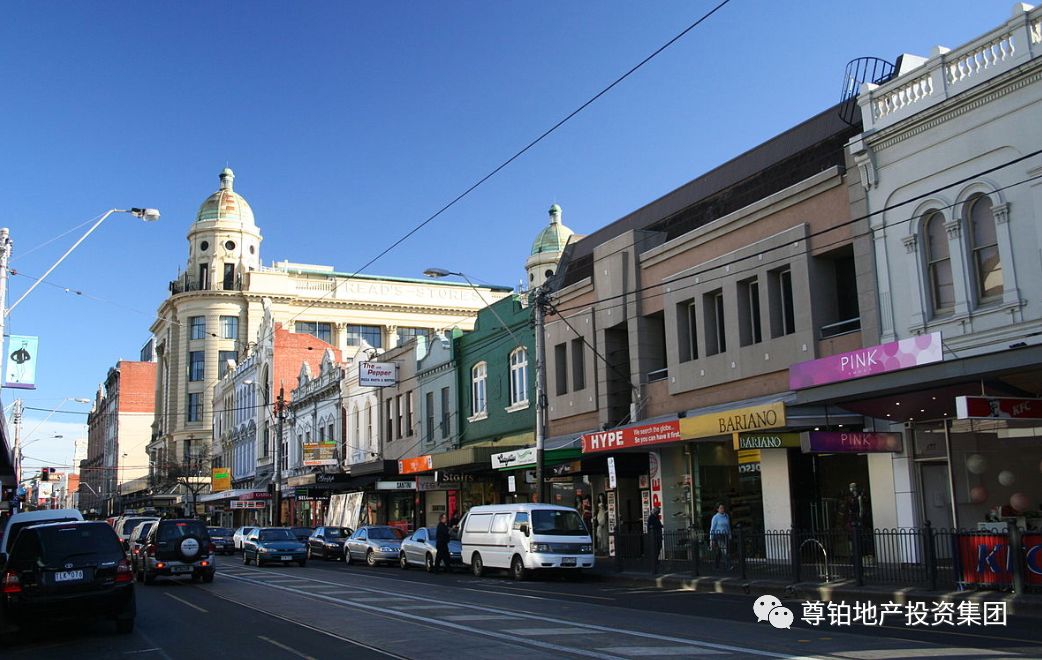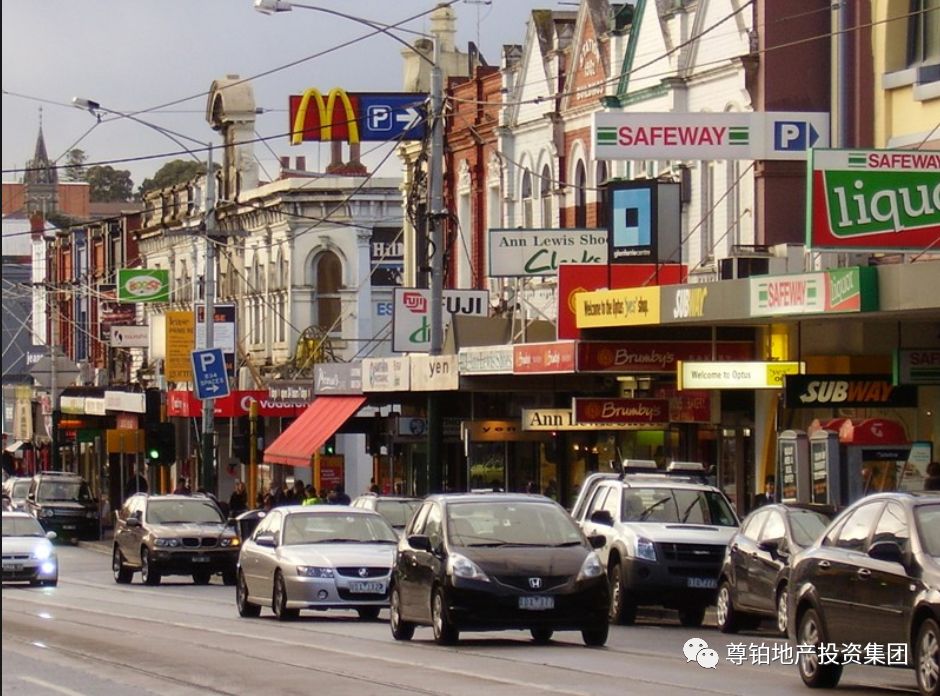 Surrounded by wealthy districts, it is a combination of stylish vibrancy and peace and tranquility. This geographical advantage also gives Hawthorn a more unique charm.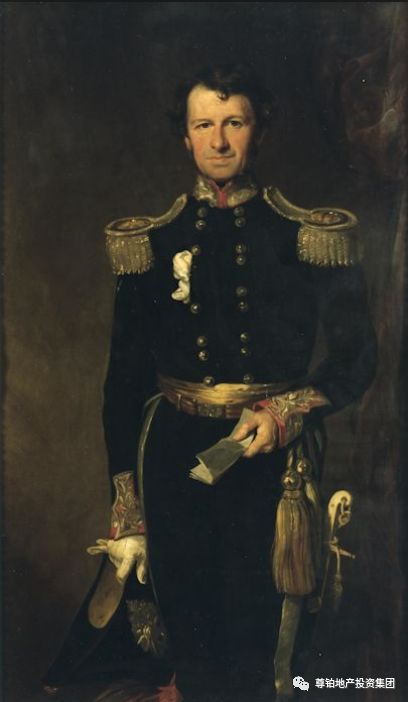 Hawthorn was founded in the 1880s, and this tree-lined inner city is named after an anecdote from the famous celebrity Charles La Trobe. Because he mistakenly recognized a shrub that grew locally as a hawthorn (the original meaning of the word hawthorn), he got this special name from now on.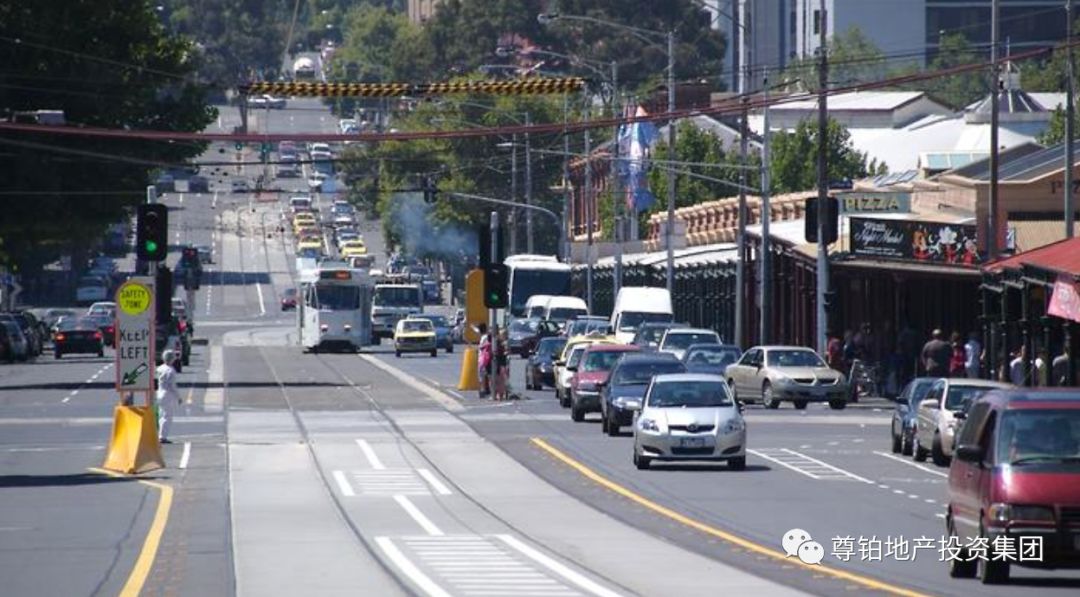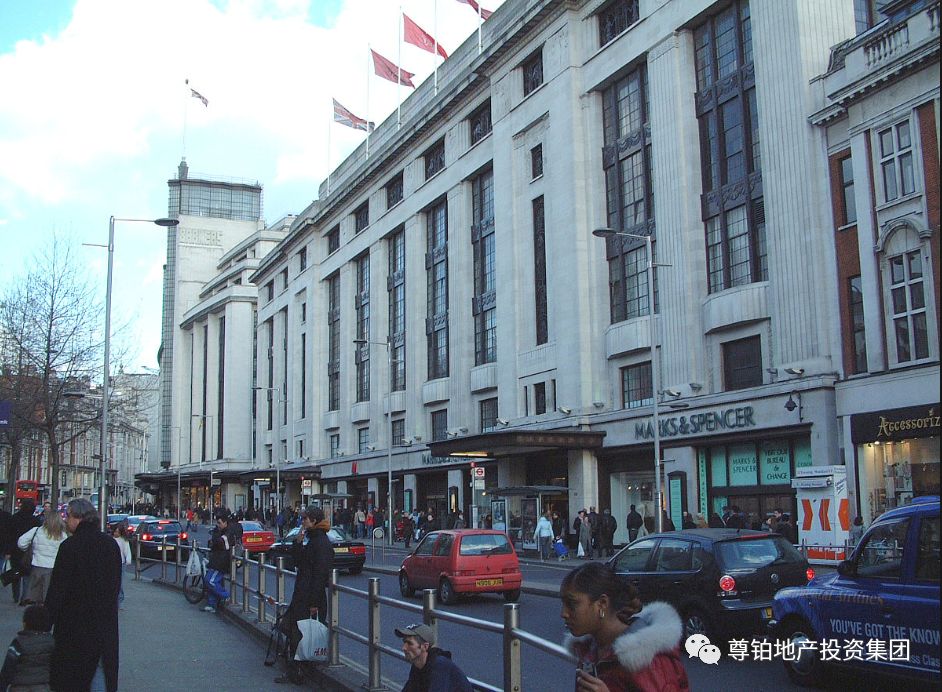 It is well-connected and has many famous schools. All these features make this area popular. This is the oldest city in Melbourne with a history of "gold rush" and is one of the richest and most influential communities in Melbourne.。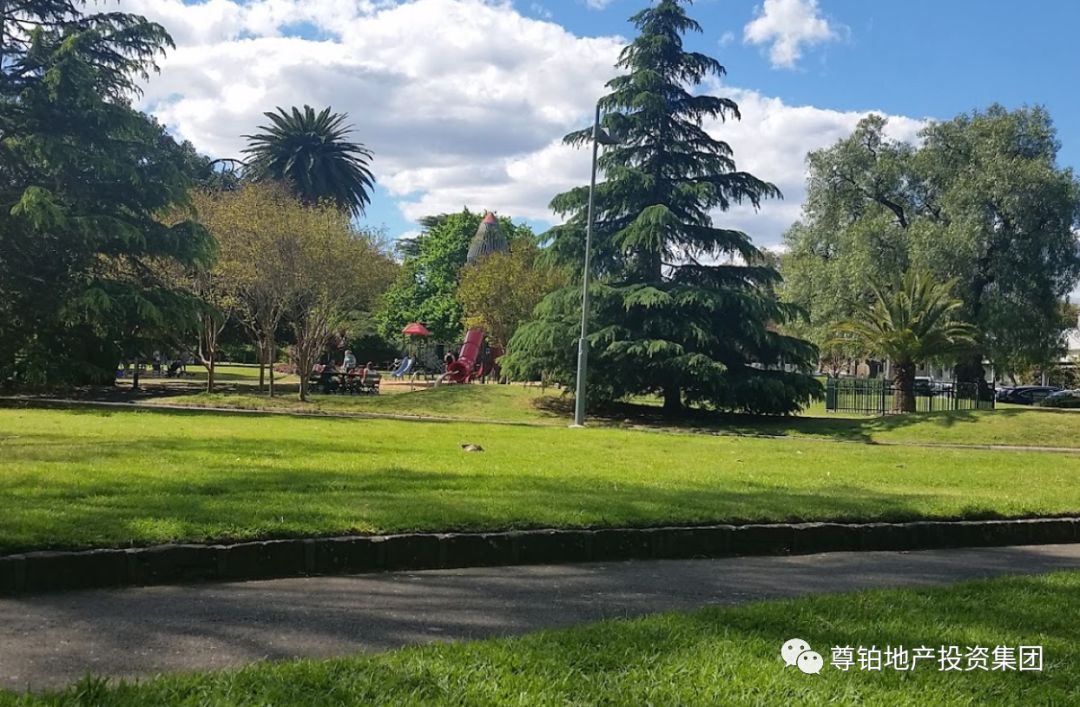 Whether it's a historic home, a tree-lined street, a high-density shopping avenue, and convenient transportation, Hawthorn has always been an ideal place to live for.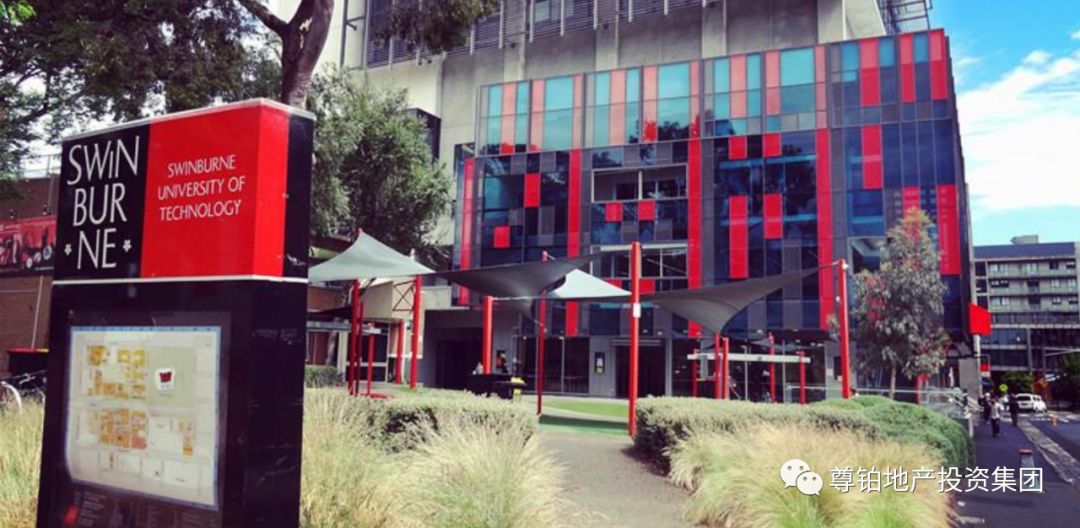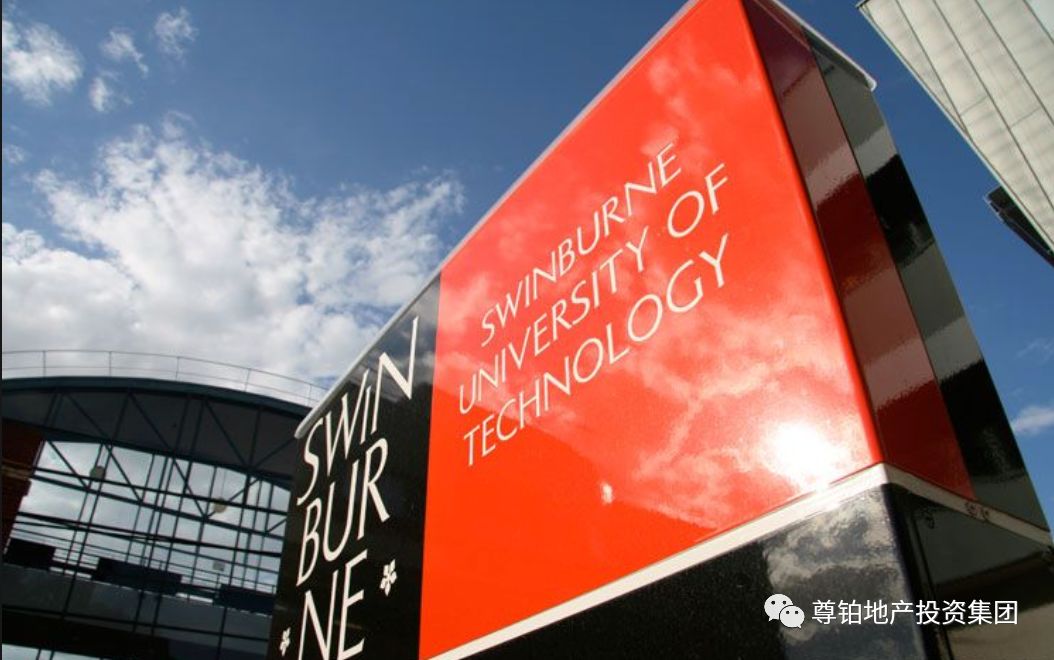 As the most high-quality old wealthy area, there are also many high-quality public and private schools in the area. The famous Swinburne University is also located here. Therefore, the region has not only become a golden residence for middle-aged and elderly people, but also has become an ideal place for many students to rent a house.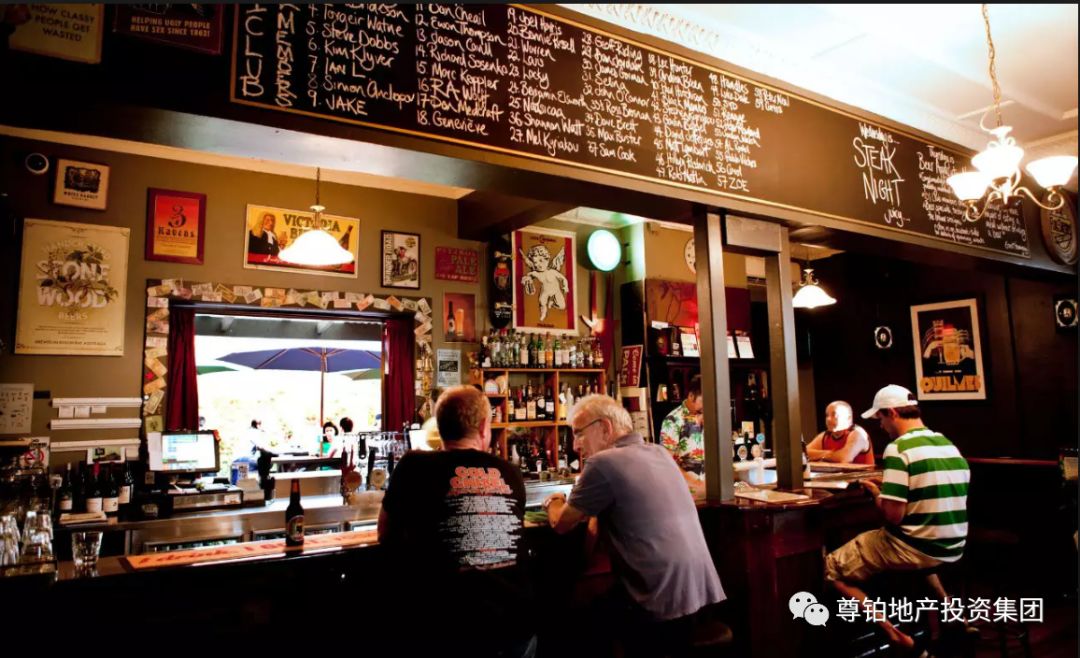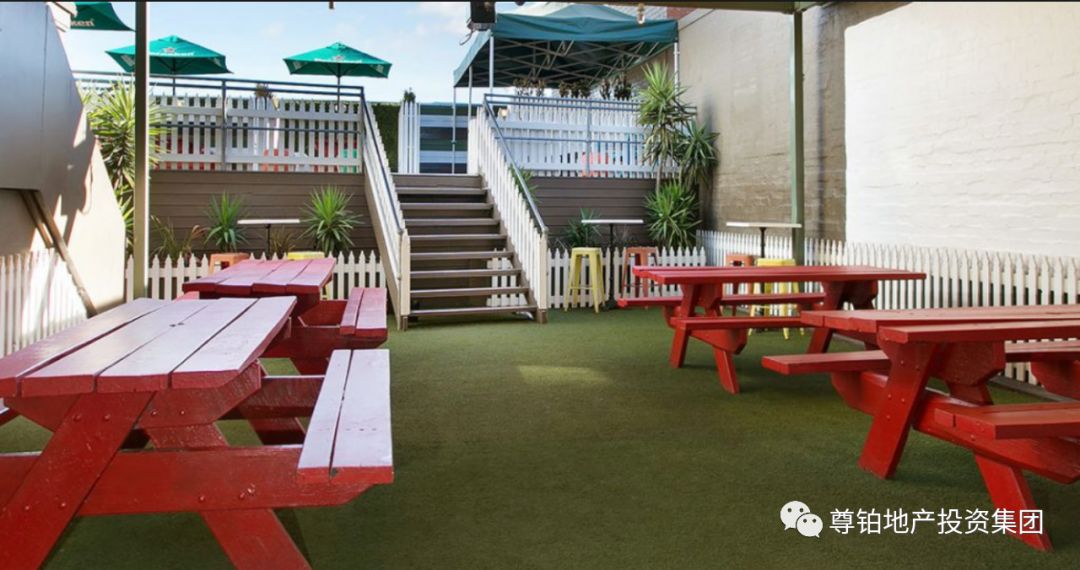 Hawthorns Street is full of entertainment, shopping and dining, and is within easy reach of the apartment. A variety of designer boutiques, a mix of modern and traditional styles, a variety of spacious and sunny Hawthorn Hotel terraces and brilliant pub grub attract investors' attention.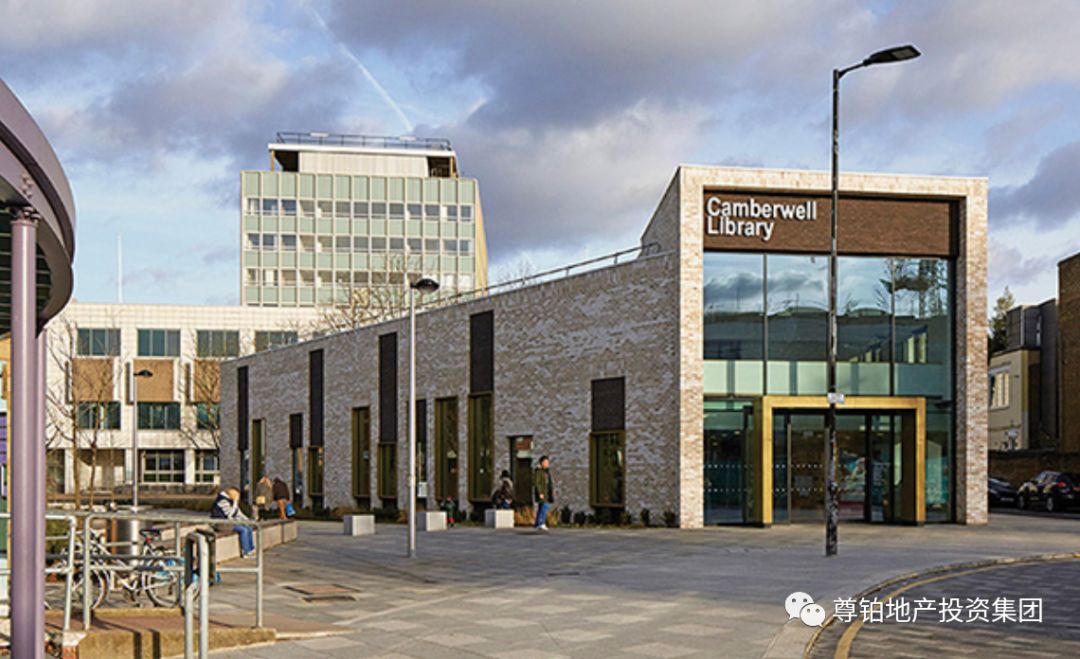 The area is deeply influenced by the population of neighboring multicultural students. The coffee culture is strong. There are many bookstores and affordable dining options. It is a vivid example of the diverse life in the suburbs. The living facilities around the apartment are perfect, there are many shops nearby, and there are also large shopping. center.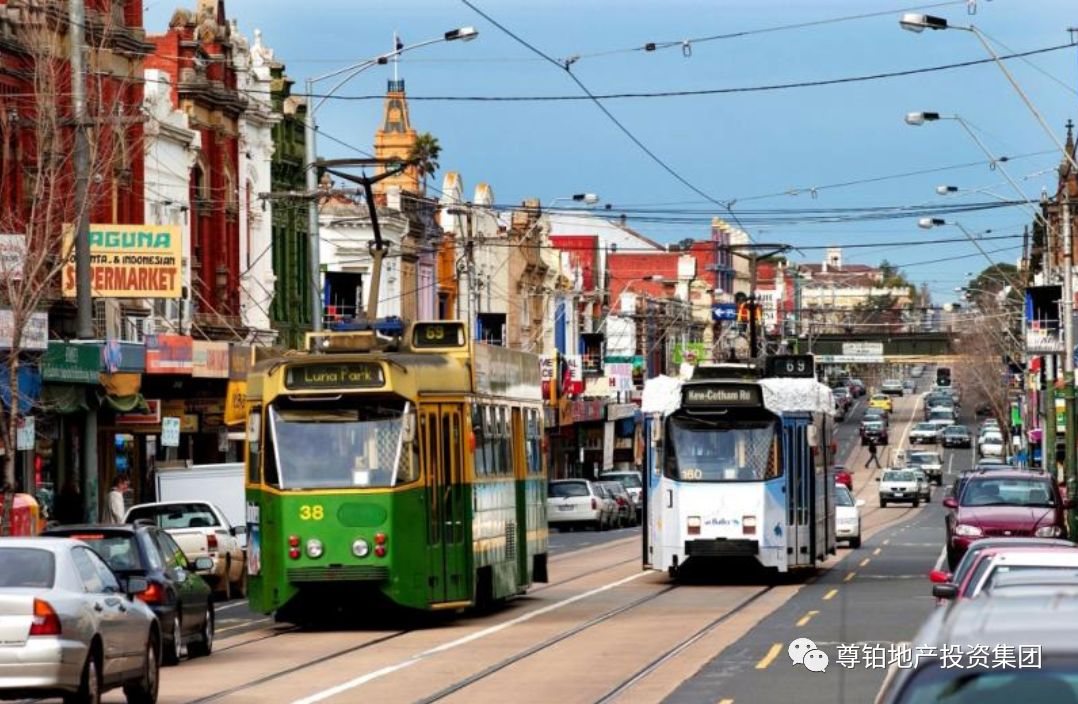 The surrounding business district of the project is perfect, and in just a few minutes, you can reach another well-known wealthy district, Camberwell. The famous Glenferrie Commercial Street, Camberwell Sunday Market, Rivoli Cinemas, Swoon, Oska, Country Road and other places, fashion, fashion, leisure life, just a stone's throw away.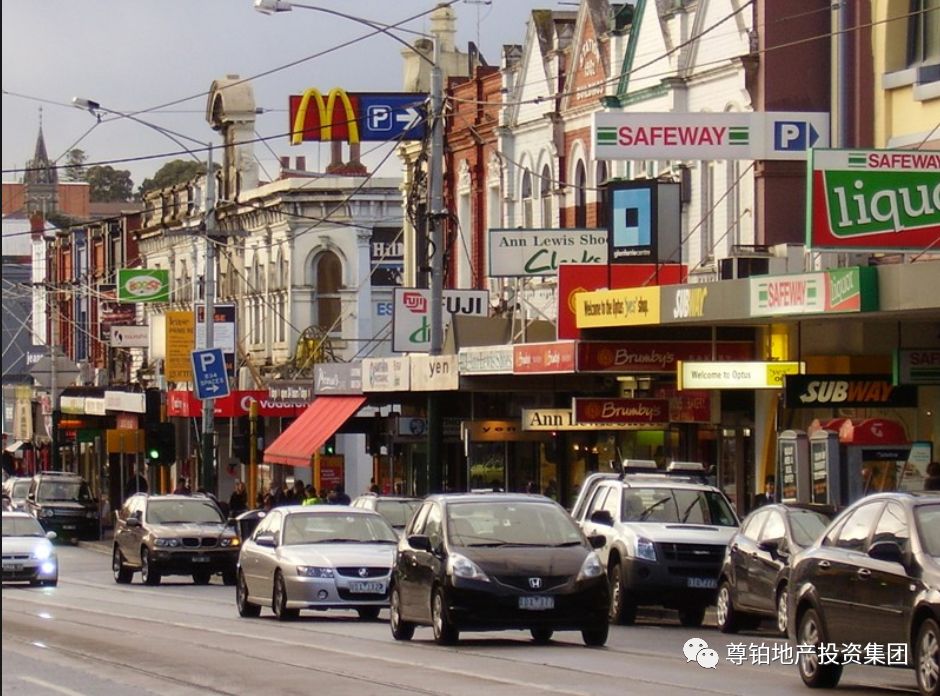 As a result, nearly 30% of Hawthorn's residents are independent young people. In addition, there are more mature and stable solitary people and older couples and families.
Surrounding facilities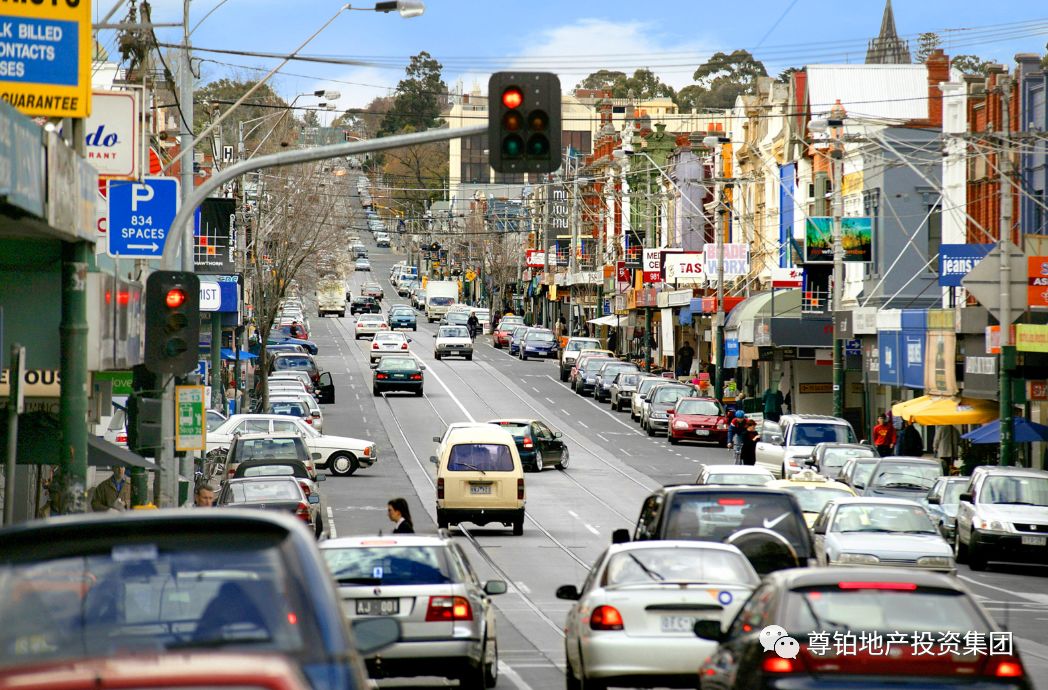 The project is located at the bustling Campbellville junction, adjacent to the Glenferrie Road shopping district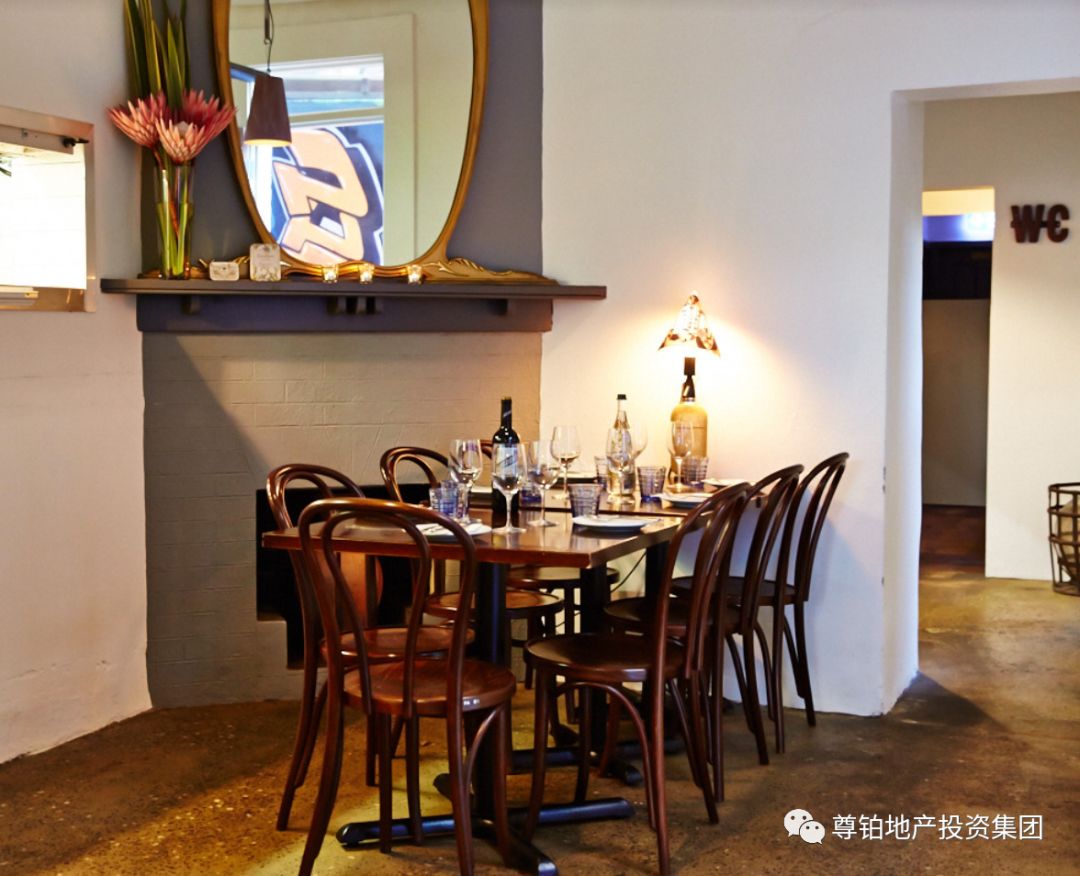 Glenferrie Road is a local centre with a thriving street with a wide range of shops, diverse restaurants and gorgeous restaurants. As the main street of the area, it runs through the lush and rolling urban areas.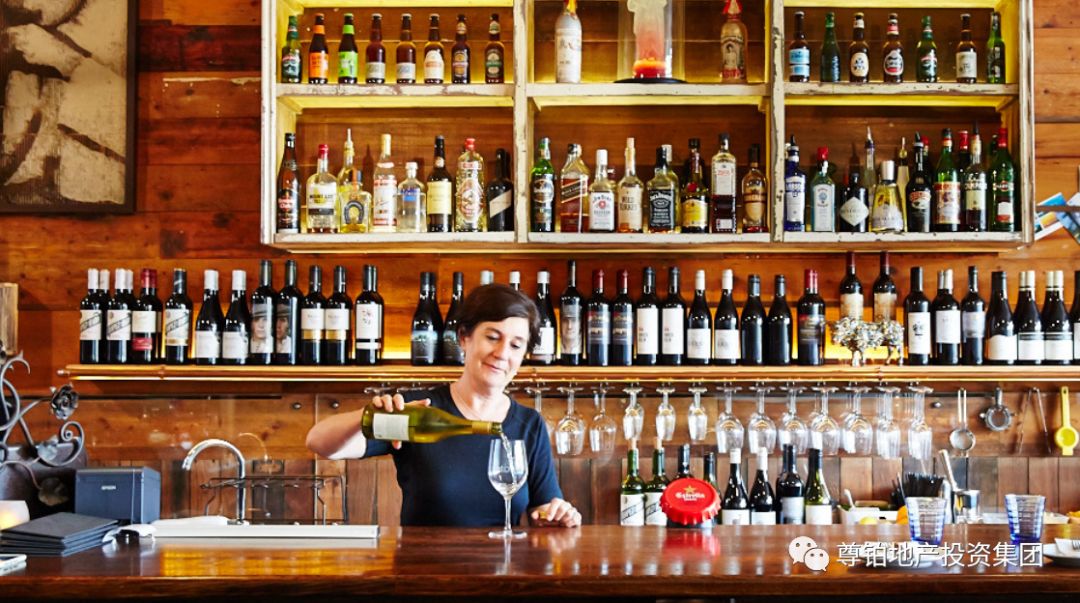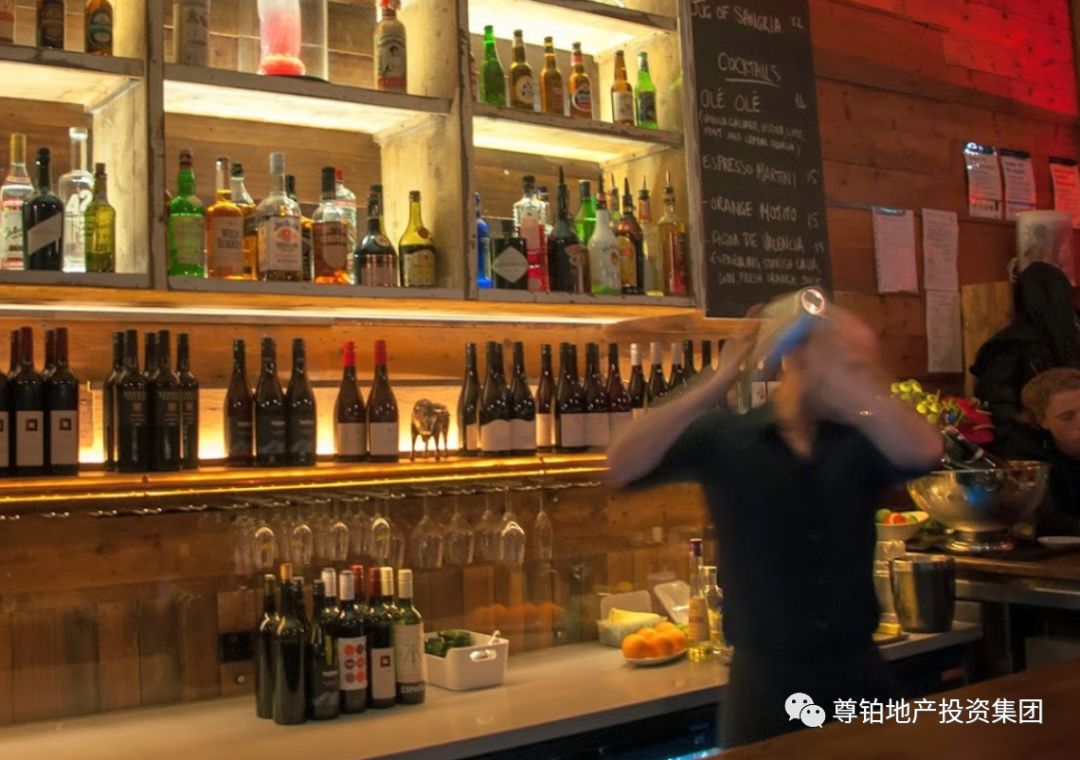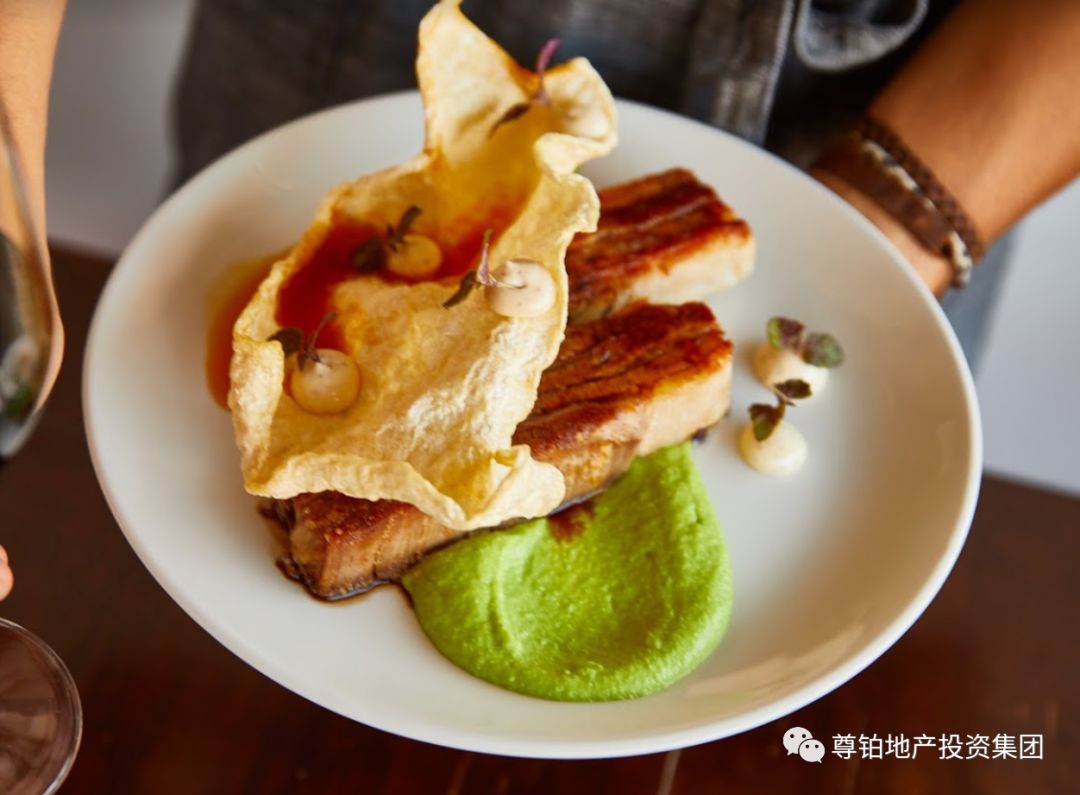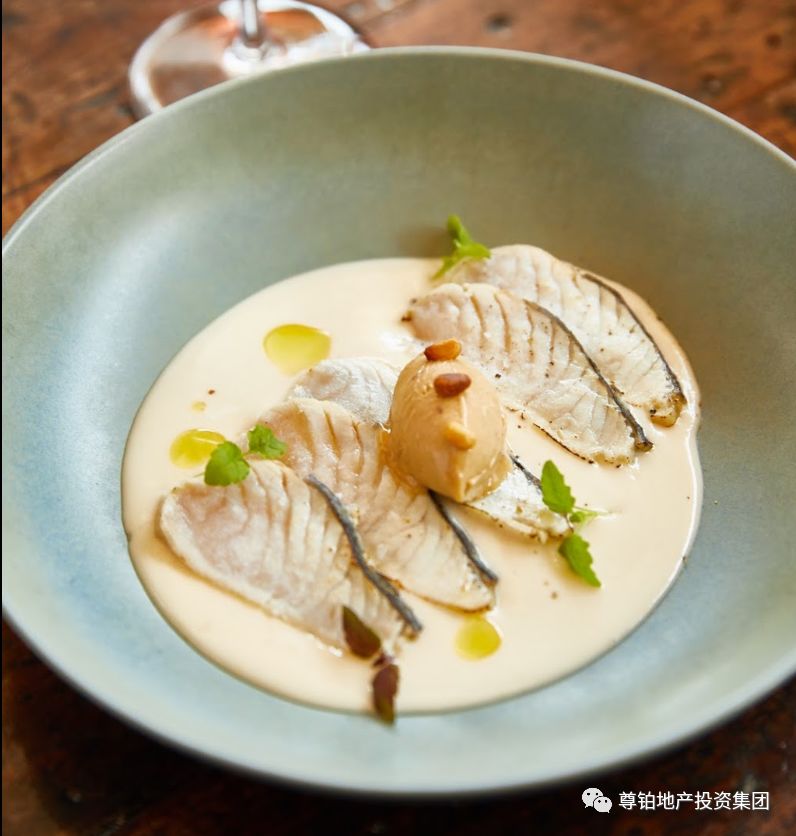 There are two major supermarkets, Coles and Woolworths, close to Burke Road, restaurants and bars and retail streets, Victoria Gardens Shopping Centre.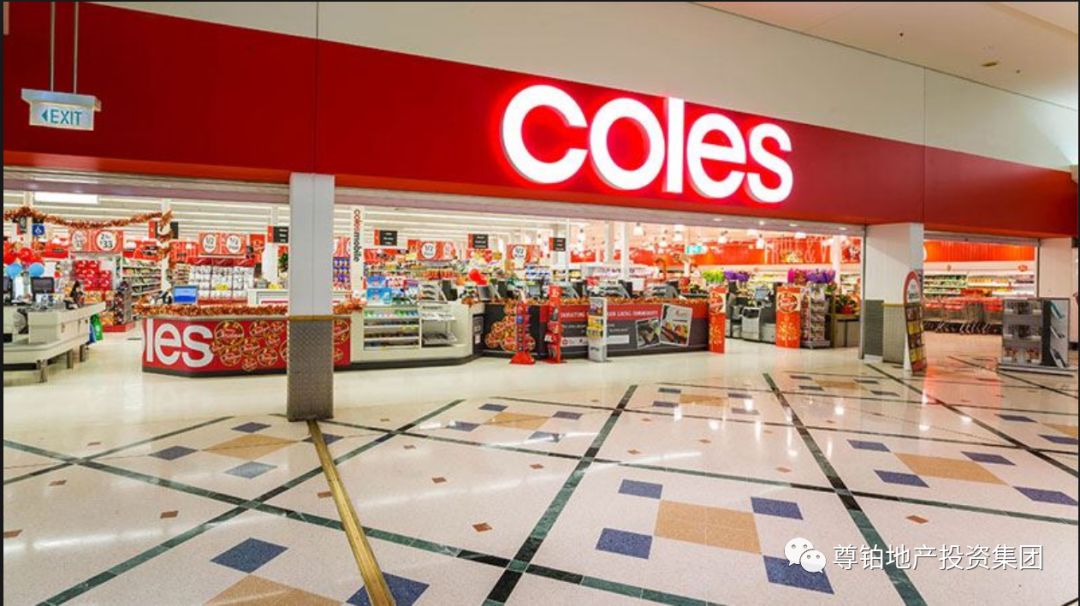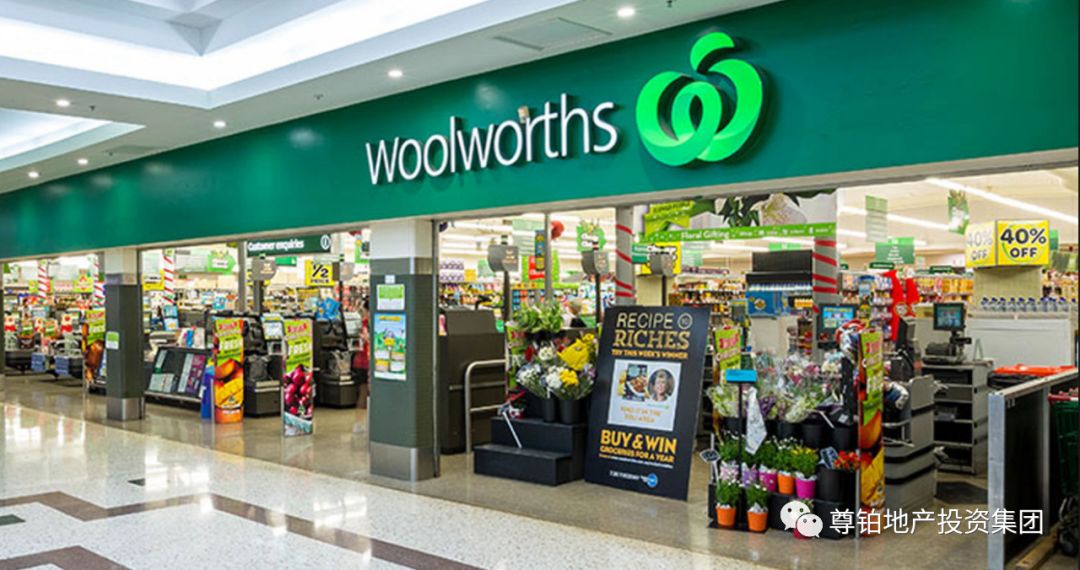 A one-kilometre walk to the Camberwell Sunday Market, the market was founded in 1976 and has been used to fund a wide range of Australian-based charities. Here is a good place to find retro, second-hand treasure hunt, you can also buy handmade leather jackets, antique household items, succulents, collectibles, etc.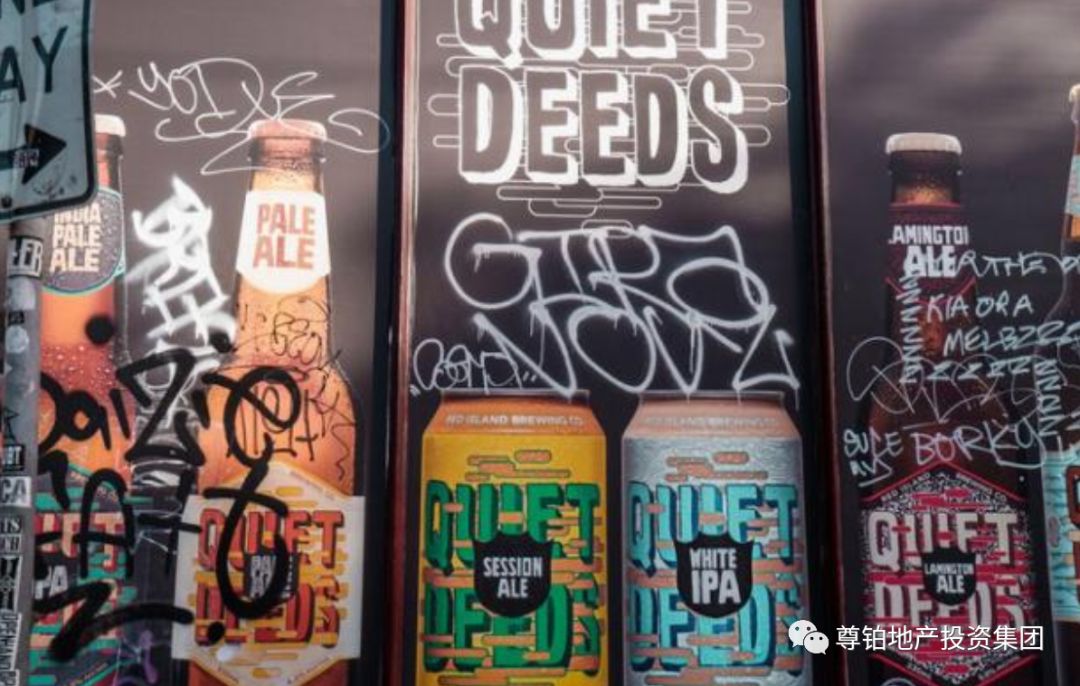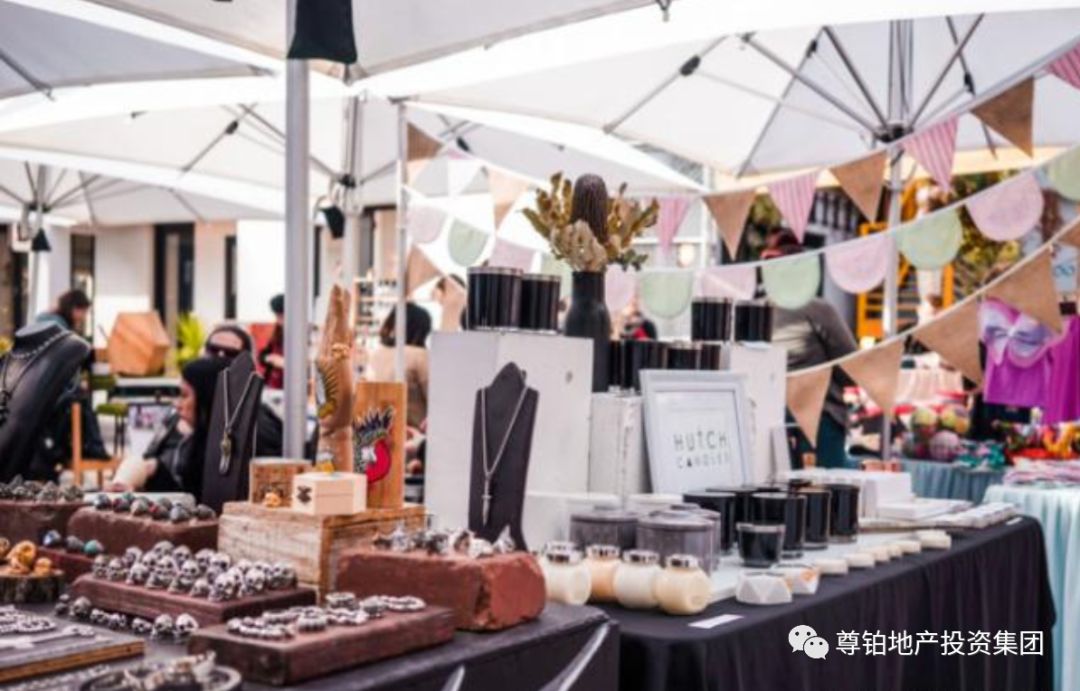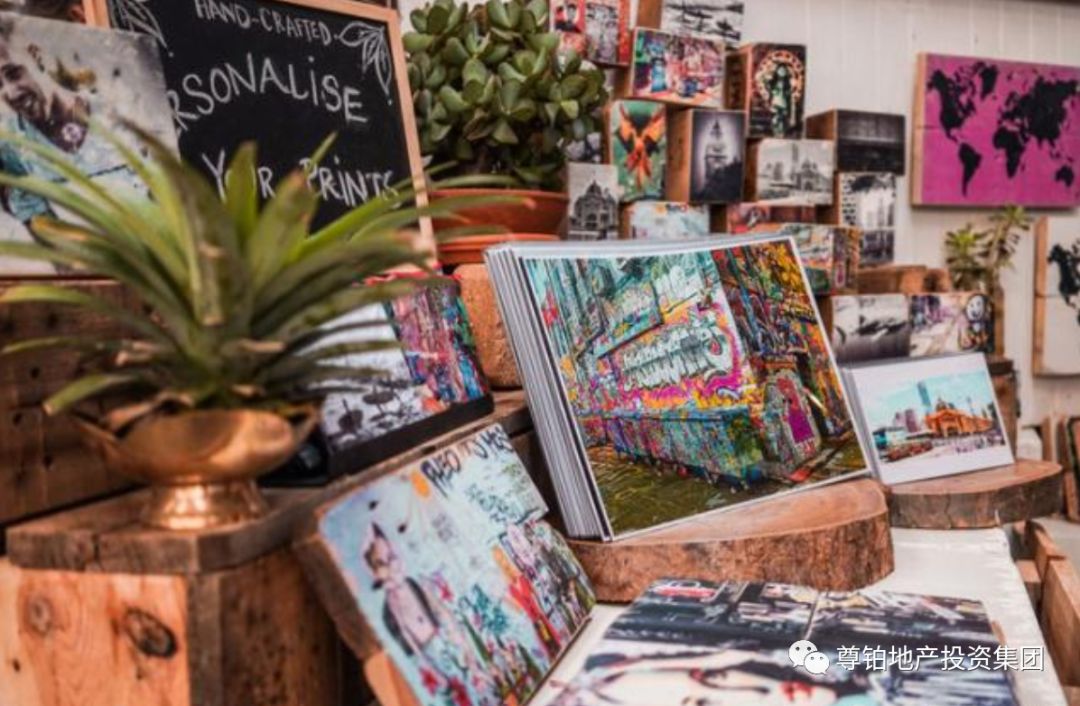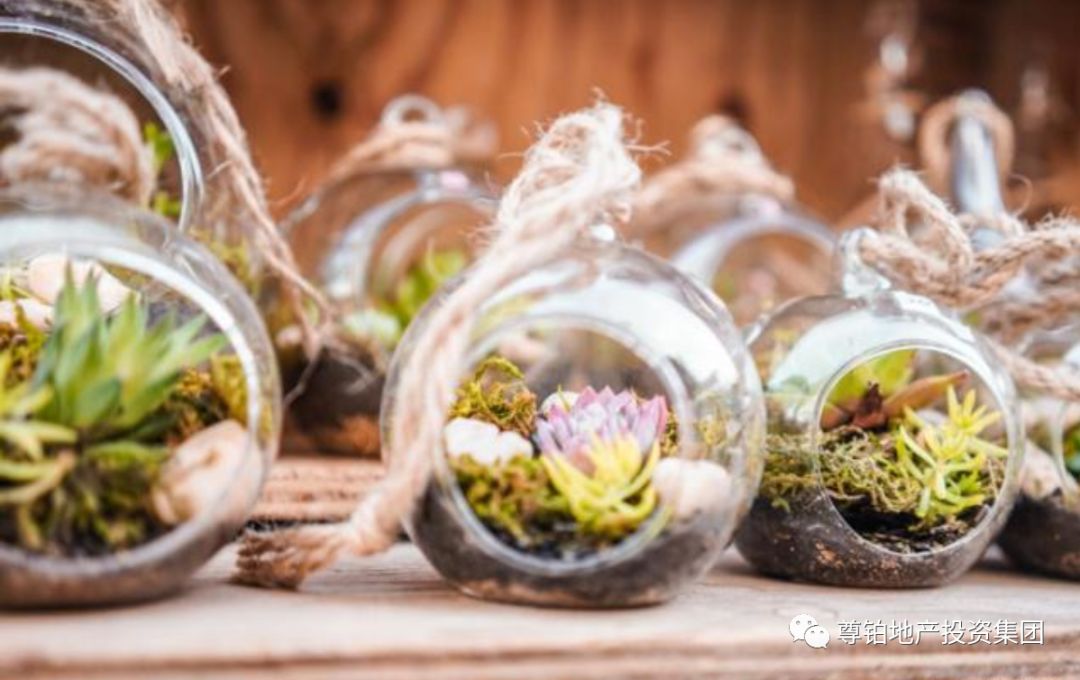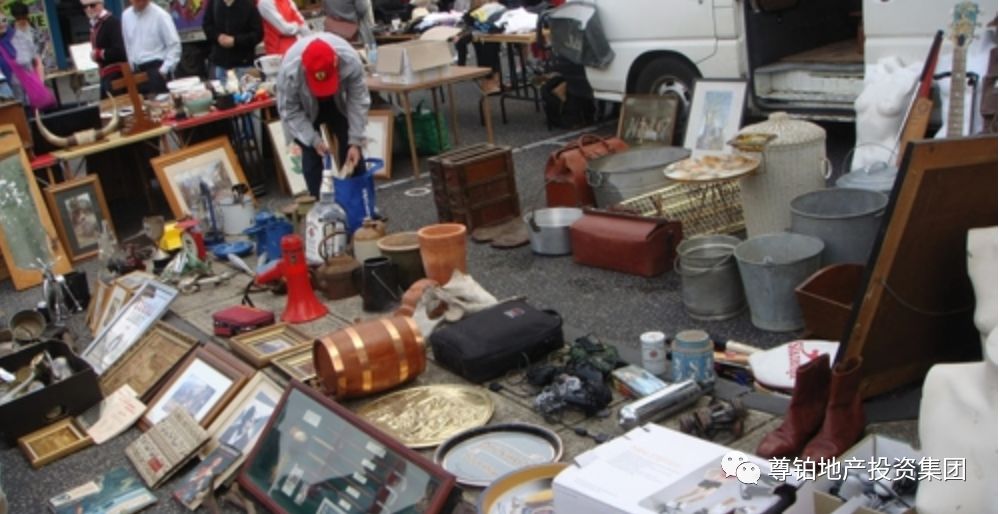 Cambuwel's Sunday market is close to Cambusville Railway Station. The transportation is convenient. Compared with the Victorian market in the city, it is closer to the local people's living atmosphere. Come here to visit the market, it is a dazzling array of junk goods. Antiques and crafts are already a different kind of visual feast.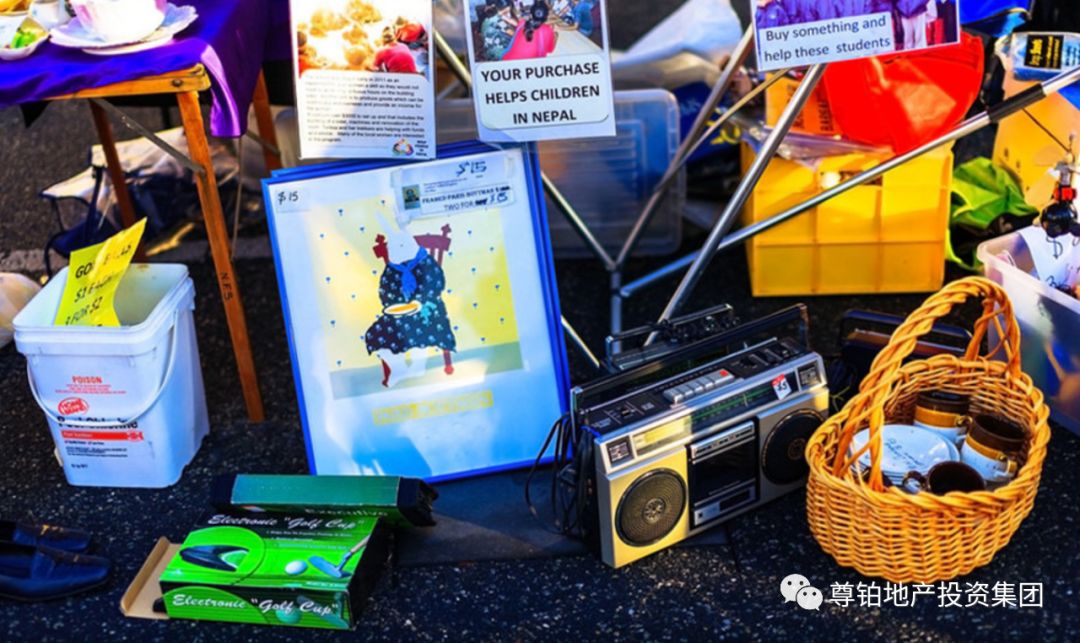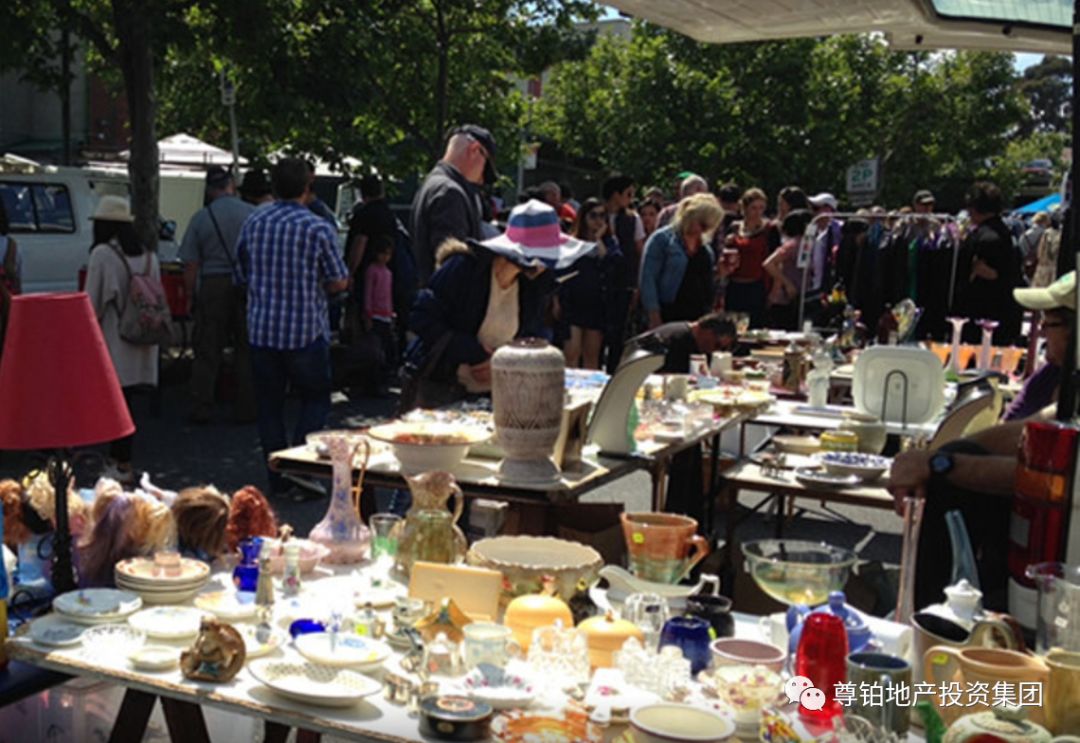 Convenient transportation, city trams run along Riversdale Road, cross-town trams pass Glenferrie Road, divide the area into two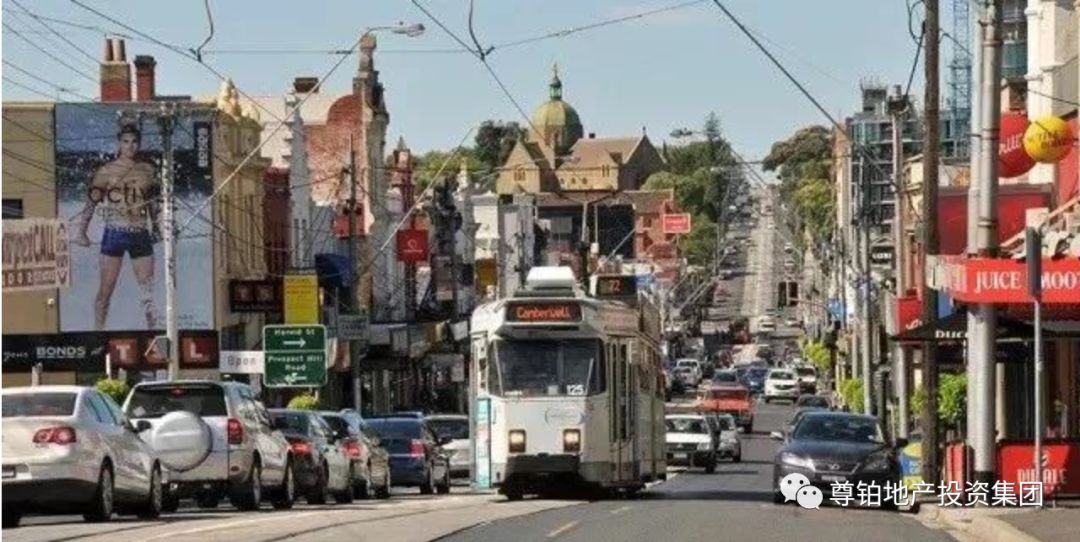 Public transport routes are developed, walking distance to Auburn train station, 15 minutes by train to Melbourne CBD, nearby tram 70, 75, and several bus lines to the city centre and surrounding areas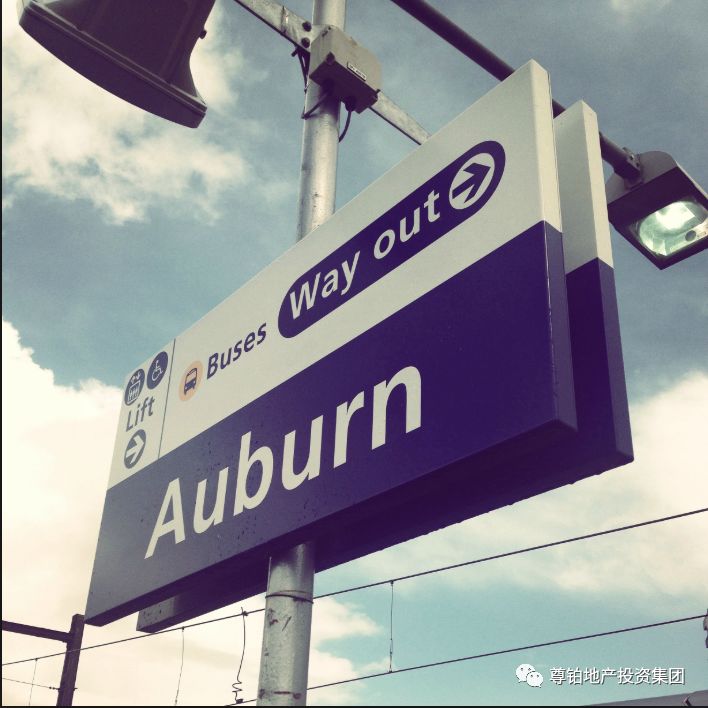 Hawthorn is an area where education is important. There are many local famous schools and excellent academic style.
Hawthorn was once the cradle of private schools, such as Xavier College, Trinity Grammar School, Methodist Ladies College, Ruyton Girls School, and Auburn Elementary School with a 95-point Victorian score, all of which are well-known schools in Melbourne.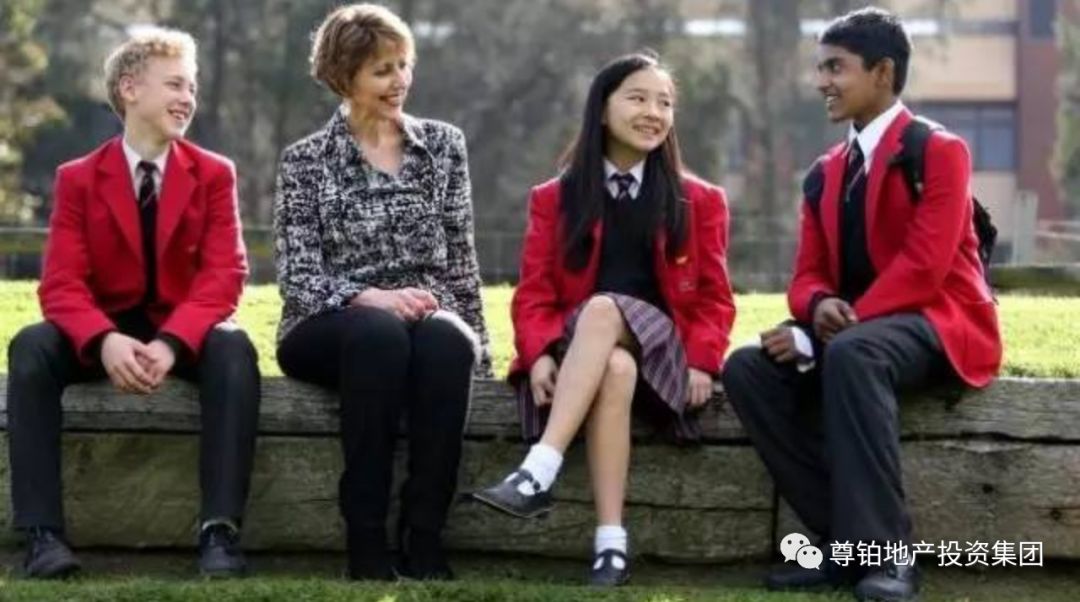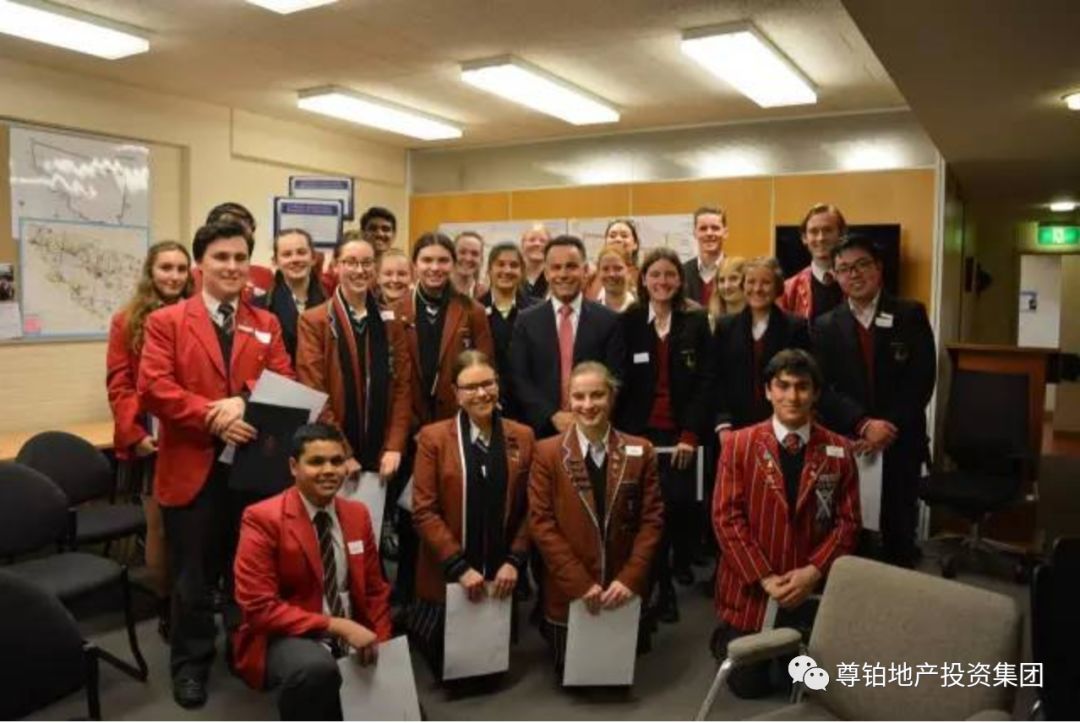 The University of Melbourne is one of the best universities in Australia. Ranked 1st in Australia and 26th in the world in the 2018/19USNews World University Rankings. Ranked 1st in Australia and 32nd in the world in the 2018/19 Times Higher Education World University Rankings. Ranked 1st in Australia and 38th in the world in the 2018 World University Academic Rankings. Ranked 2nd in Australia and 39th in the world in the 2018/19QS World University Rankings.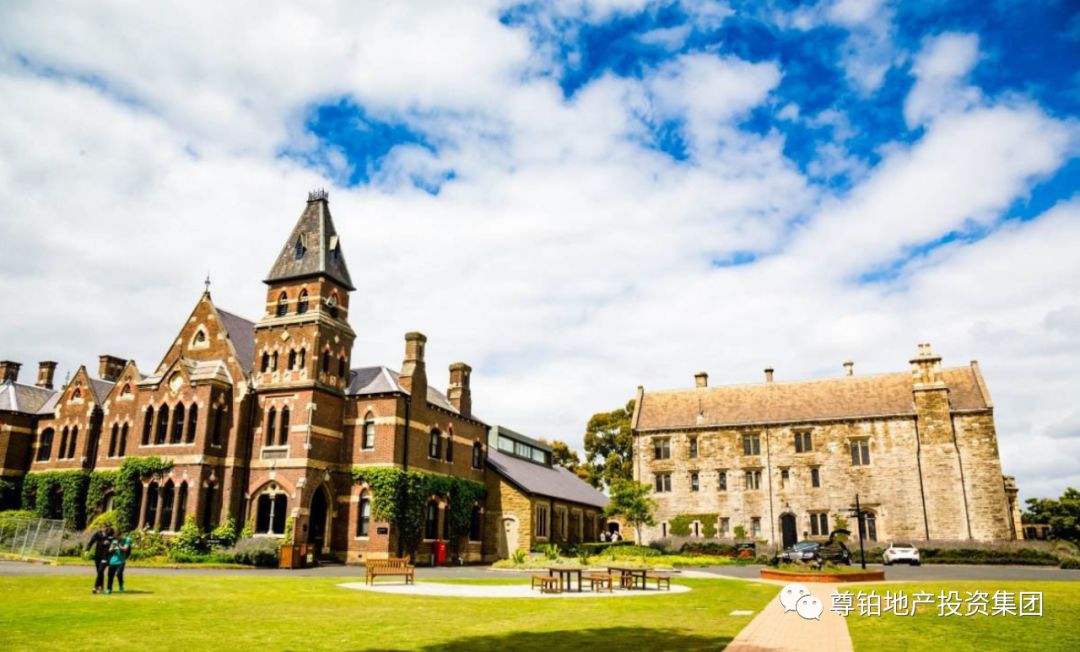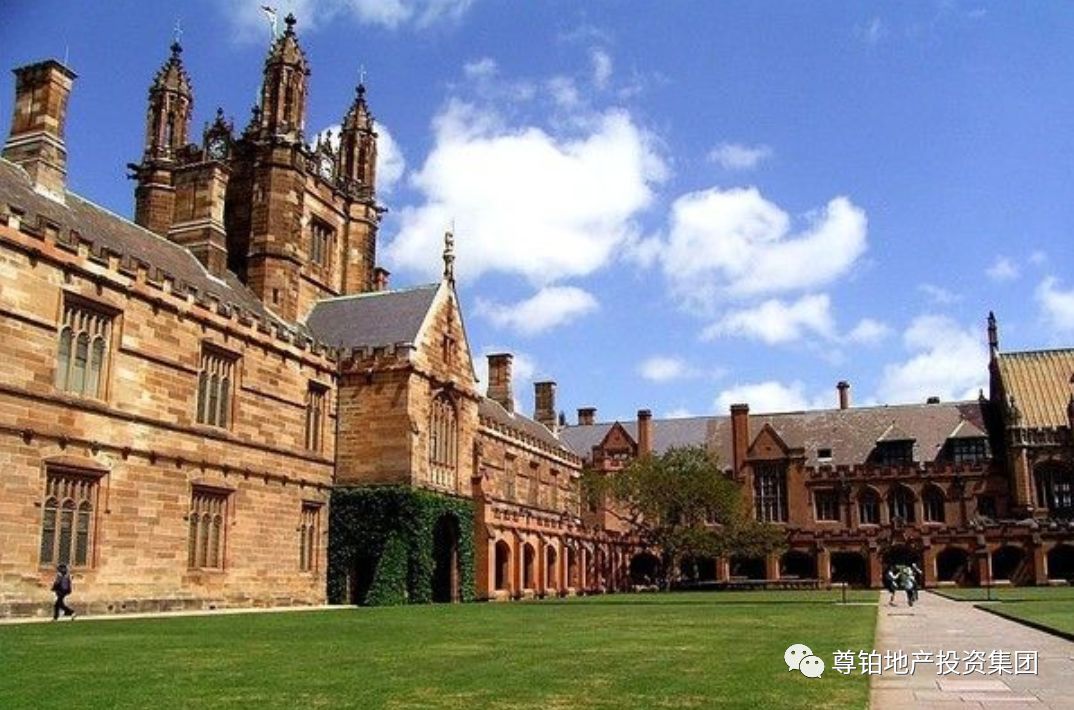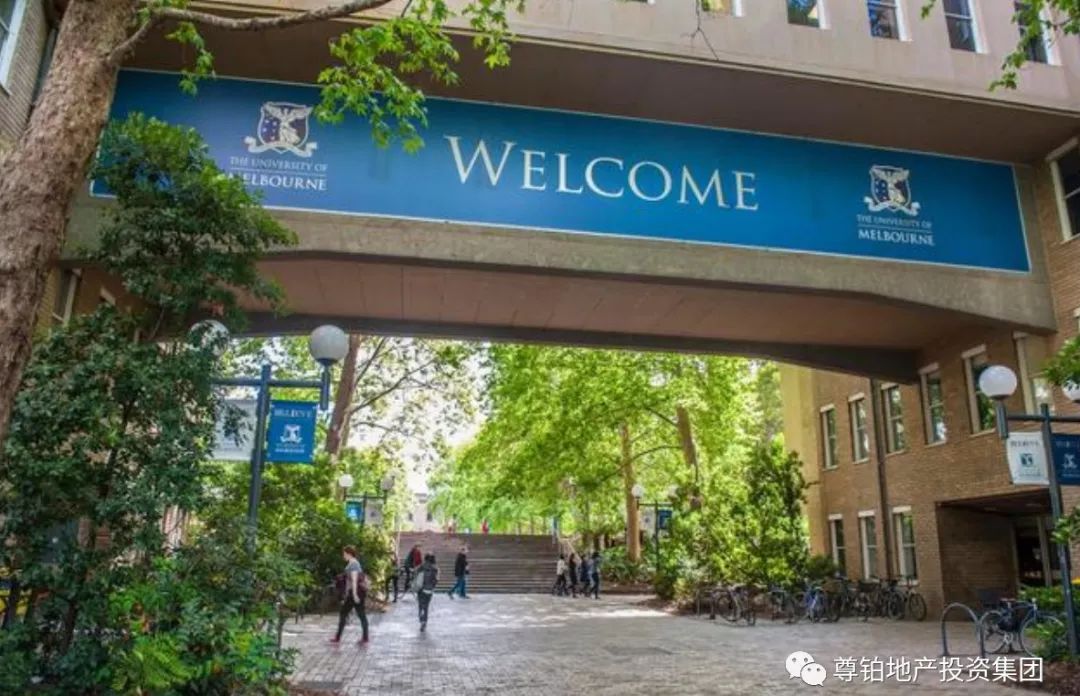 Swinburne University of Technology is a comprehensive public university in Australia, founded in 1908. Swinburne University of Technology is the only university in Australia that has been invited to become a member of the European Union of Innovation Universities (ECIU) and a public university with a TAFE Academy in Australia.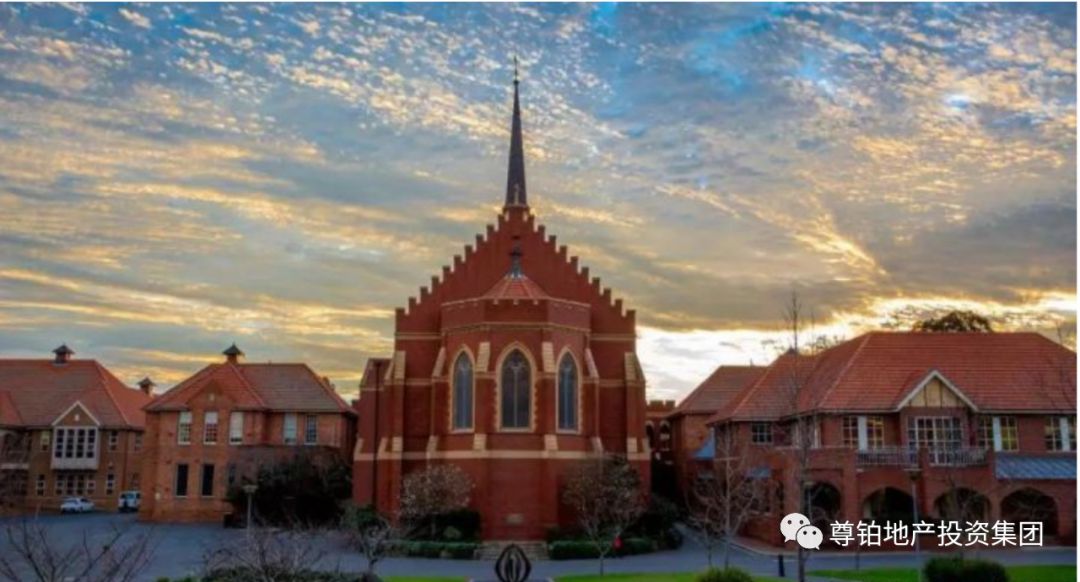 train station
Auburn Station

Glenferrie Station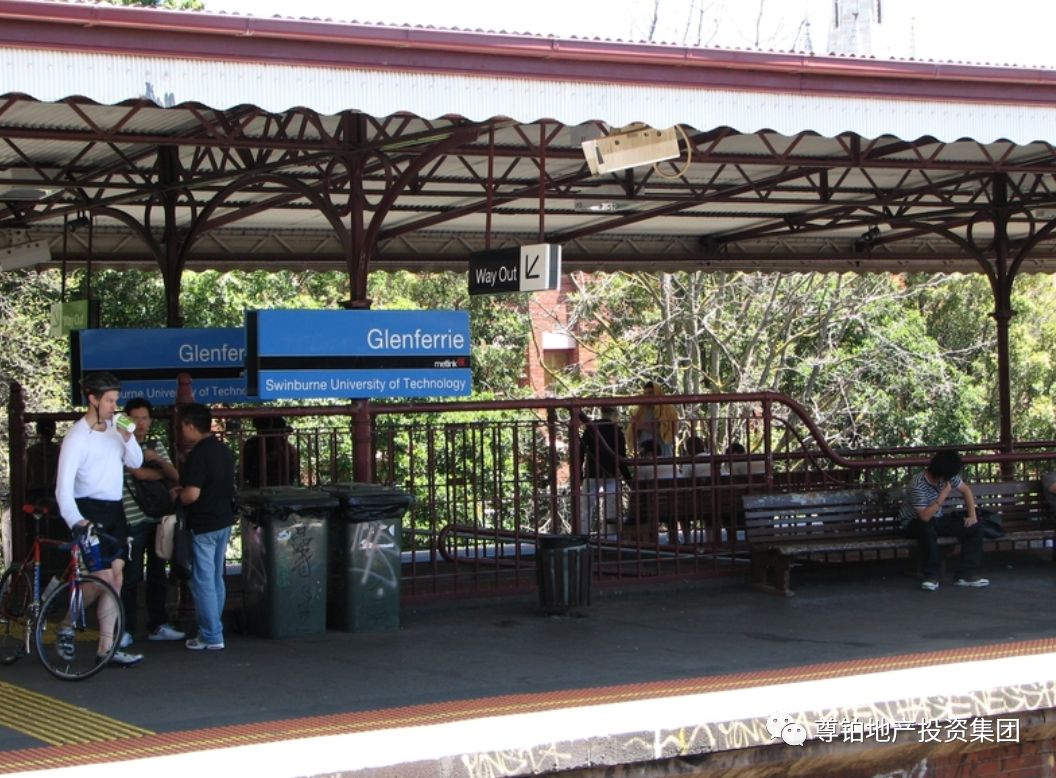 education
Glenferrie Primary School

Auburn Primary School

Carey Baptist Grammar School

Methodist Ladies College

Hawthorn Secondary College

Methodist Ladies College

Xaviers College

Scotch College

Swinburne University of Technology

Monash University-Caulfield Campus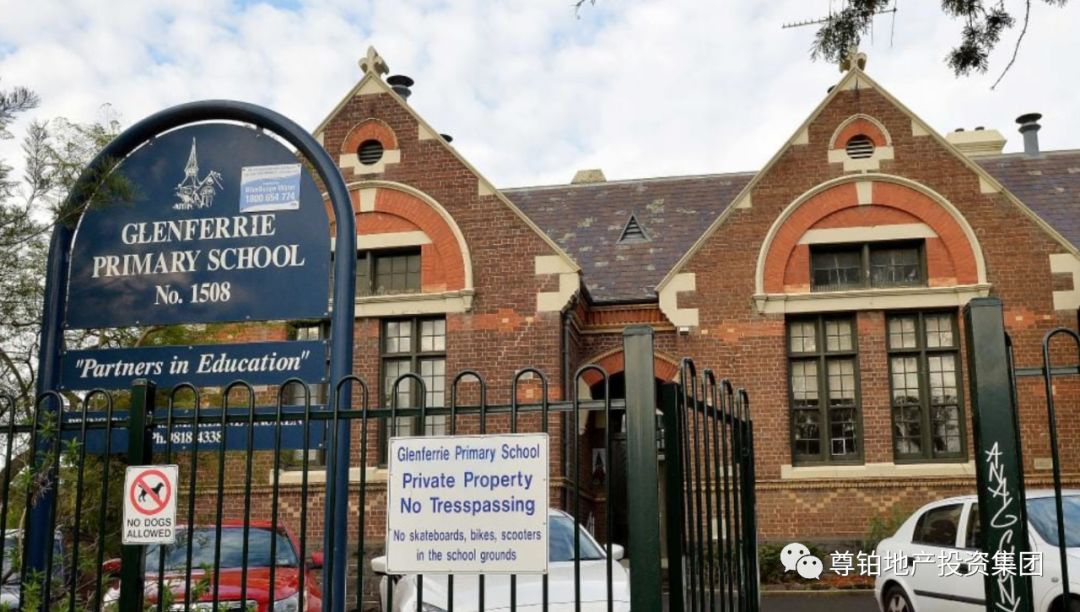 shopping street
Auburn Road

Glenferrie Road

Victoria Gardens Shopping Centre

Chadstone Shopping Centre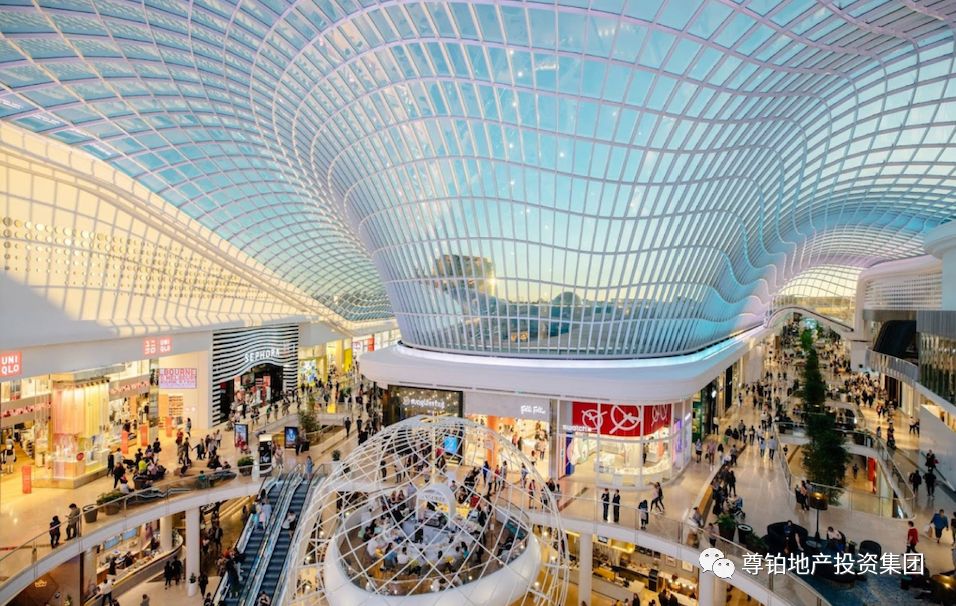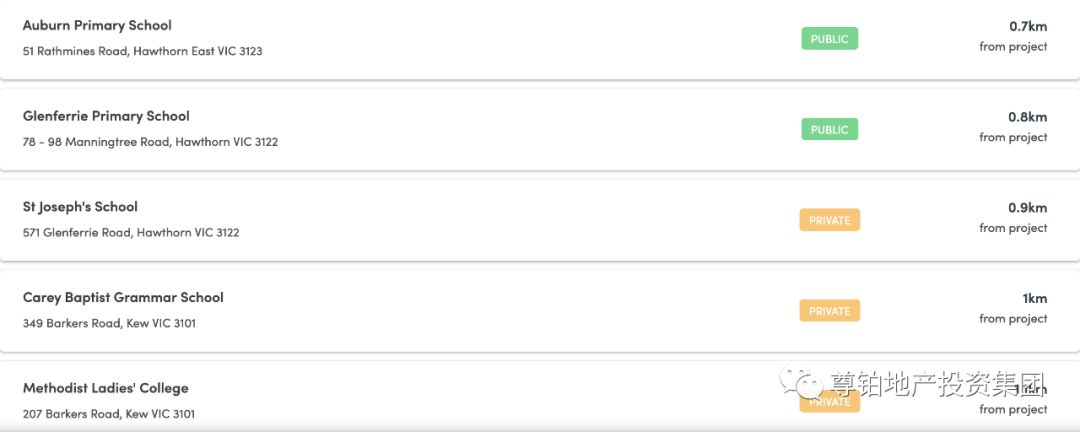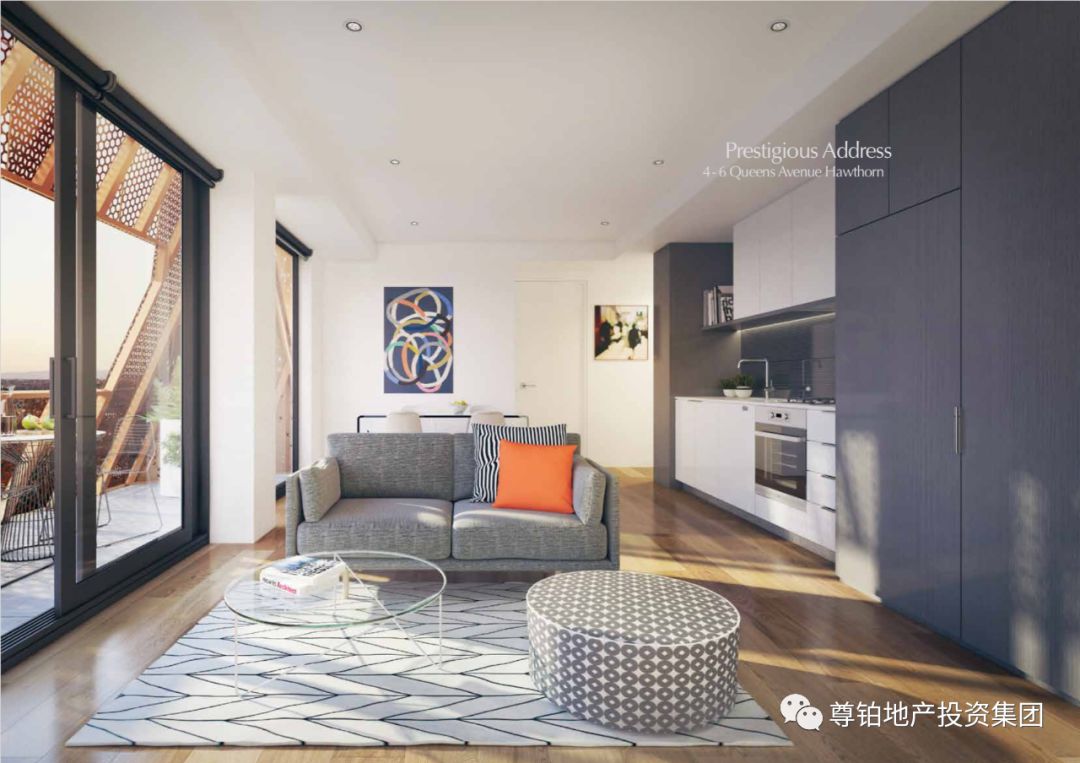 The lavish private restaurant has plenty of space for social gatherings and privacy, so you can relax with a glass of wine by the fire. Exquisite styles and high-quality finishes add to the charm of each apartment. A unique and personalized layout. High quality appearance, made of glass and steel.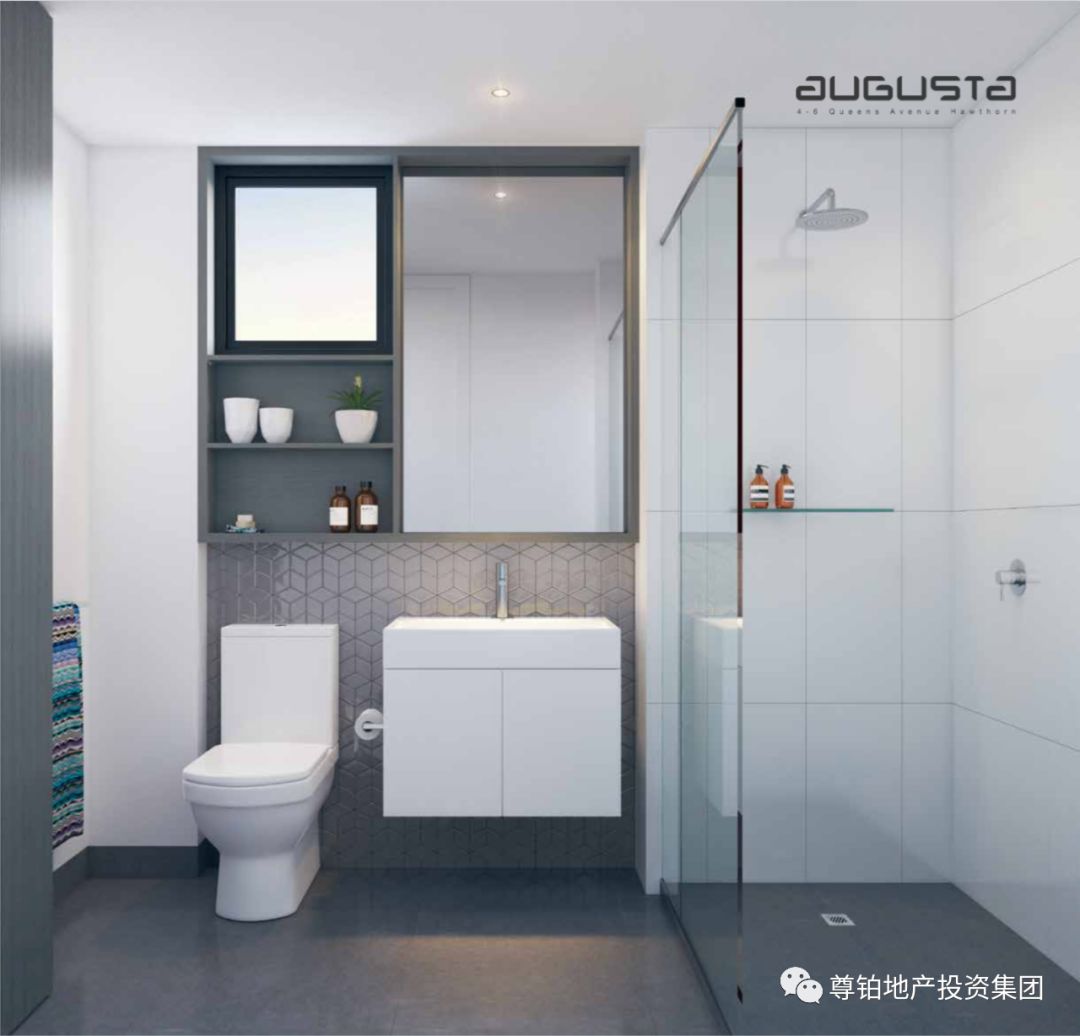 The kitchen will feature stylish stone bench tops and Smeg stainless steel appliances, complementing the open plan dining room, living room and sunny balcony.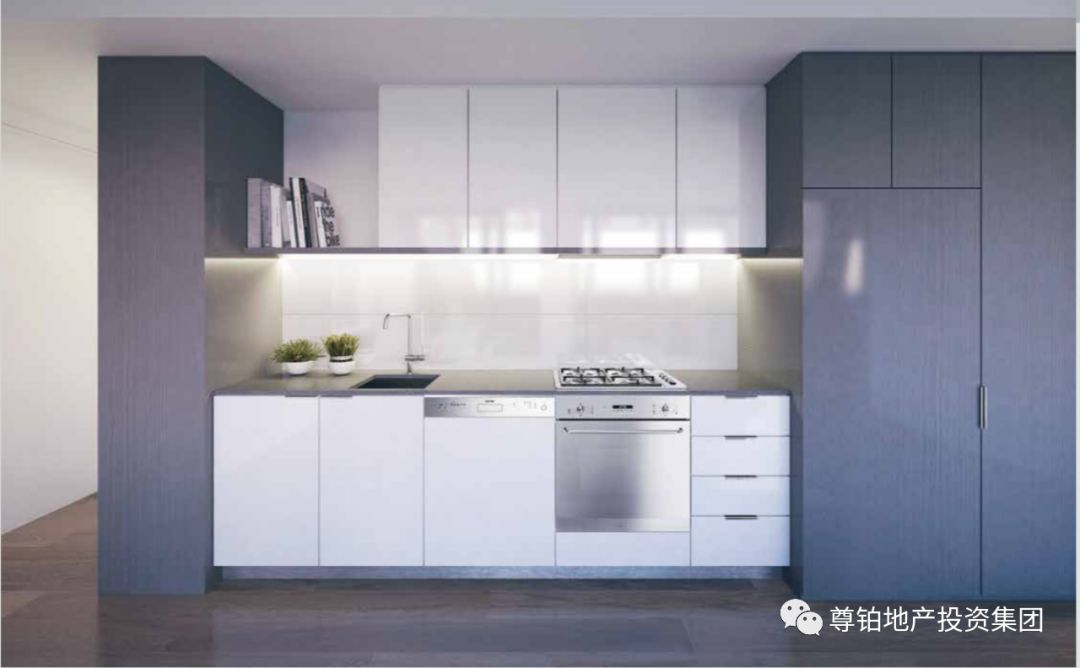 Offering two well-designed color schemes to ensure the highest standards in the bathroom, the architects designed a high-end, well-lit apartment that reflects the desire of discerning residents.
Floor plan reference
Unit type: 1 room, 1 bathroom, 0 parking spaces
1+S room 1 bathroom 0 parking space
1+S room 1 bathroom 1 parking space
1 bedroom, 1 bathroom, 1 parking space
2 bedrooms, 1 bathroom, 1 parking space
Price: from 5,000395,000
💲496,000
💲579,000
From 429,000
💲649,000
Unit type: 1 room, 1 bathroom, 0 parking spaces
Internal area: 45m2-51m2
External area: 8m2-14m2
Total area: 53m2-65m2
Price: from 💲395,000 AUD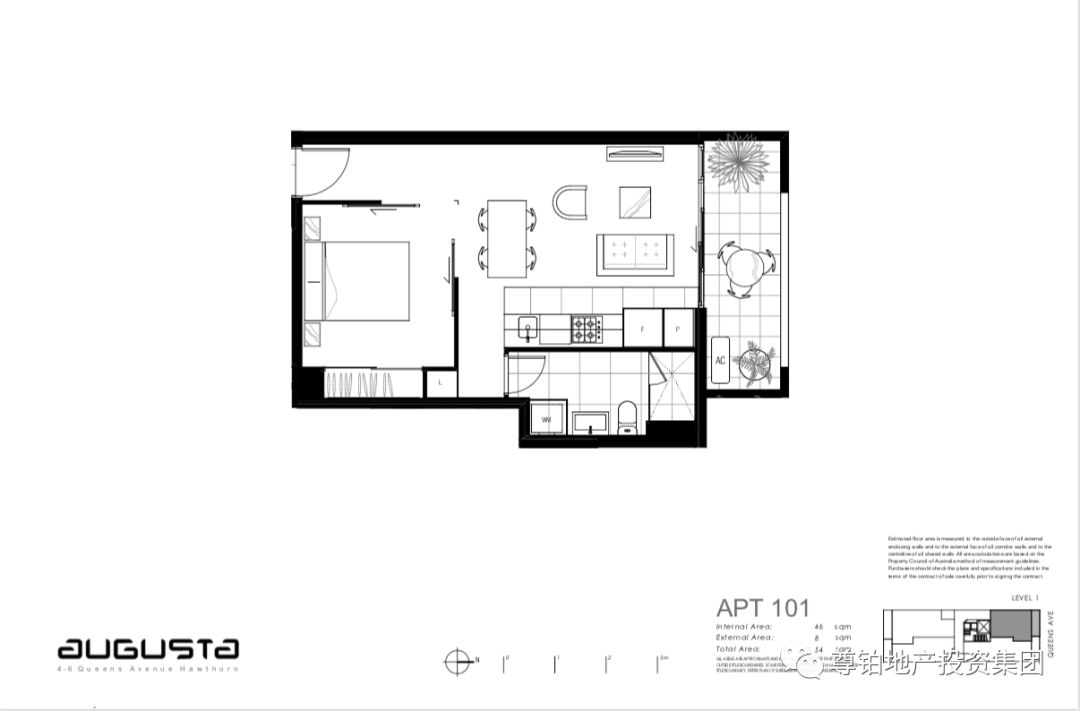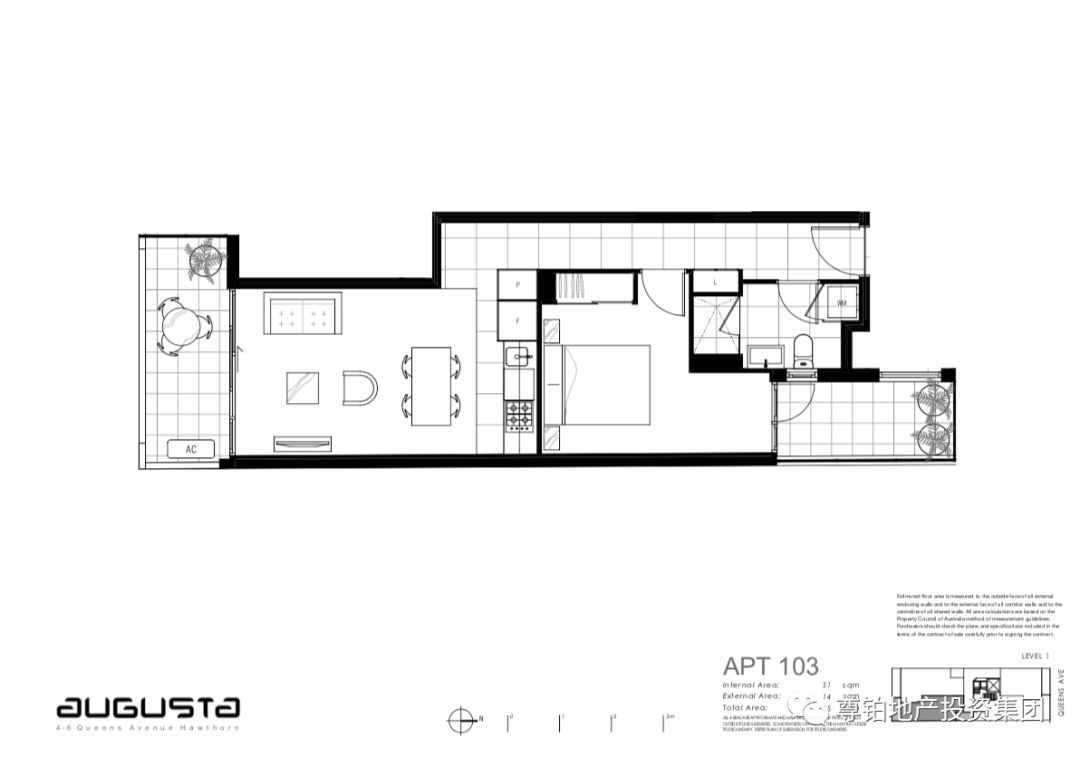 Unit type: 1+S room, 1 bathroom, 0 parking spaces

Internal area: 53m2

External area: 12m2

Total area: 65m2

Price: 💲496,000 AUD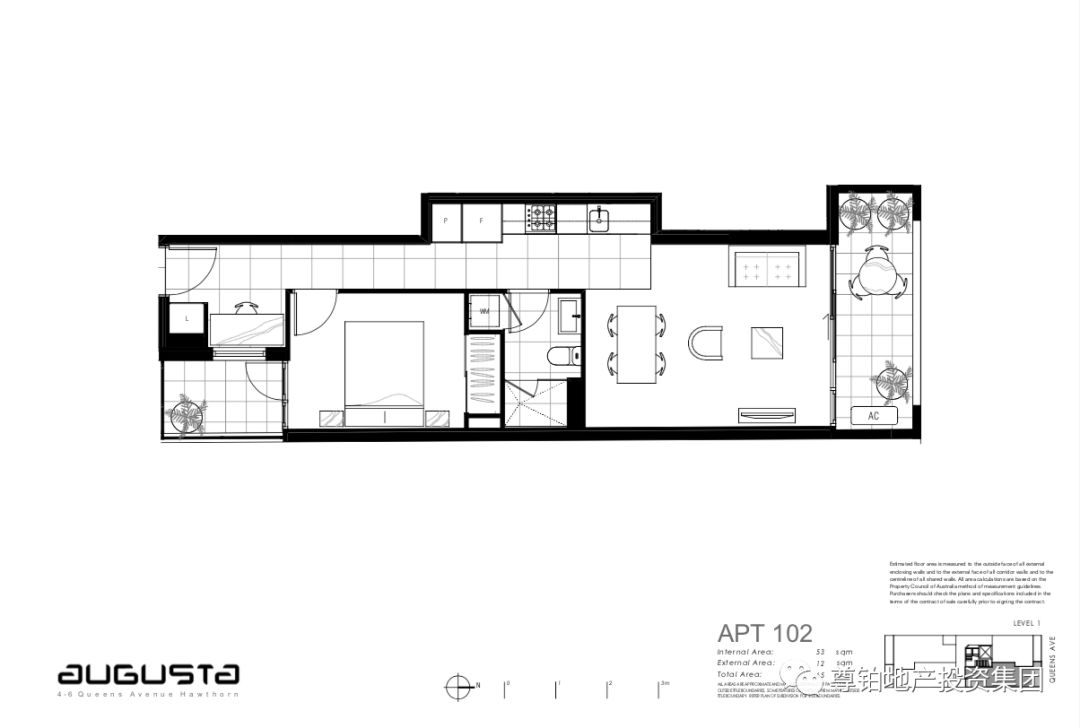 Unit type: 1+S room, 1 bathroom, 1 parking space

Internal area: 60m2

External area: 8m2

Total area: 68m2

Price: 💲 579,000 AUD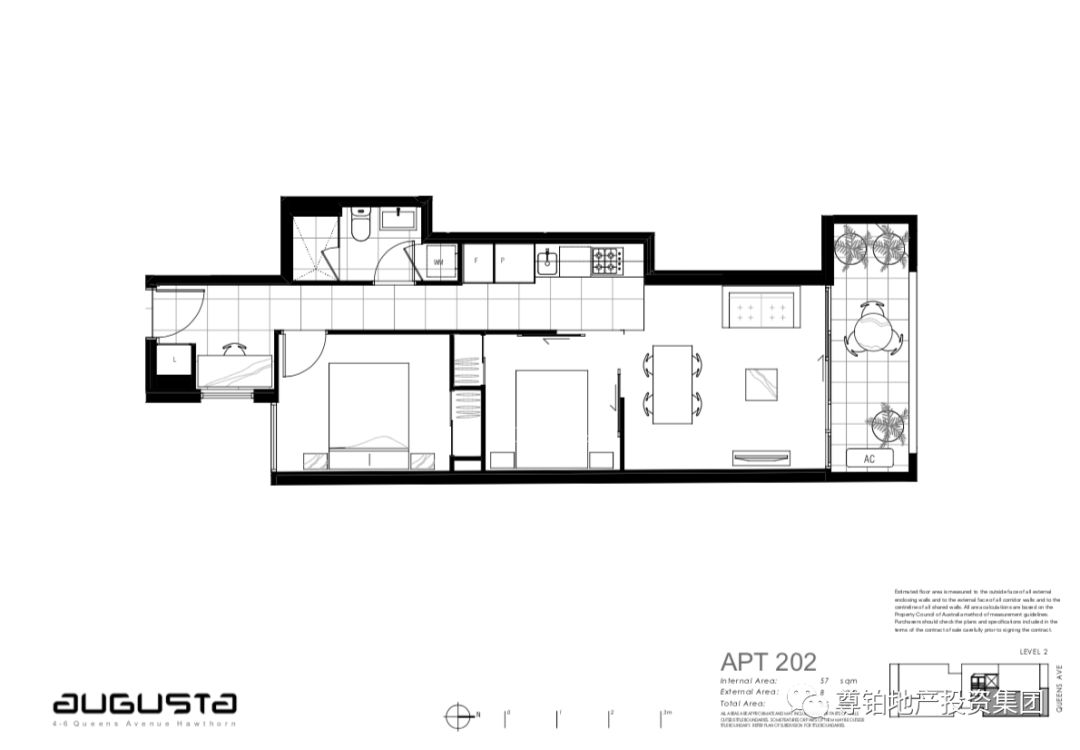 Unit type: 1 room, 1 bathroom, 1 parking space

Internal area: 45m2 – 51m2

External area: 8m2

Total area: 53m2 – 59m2

Price: from 💲429,000 AUD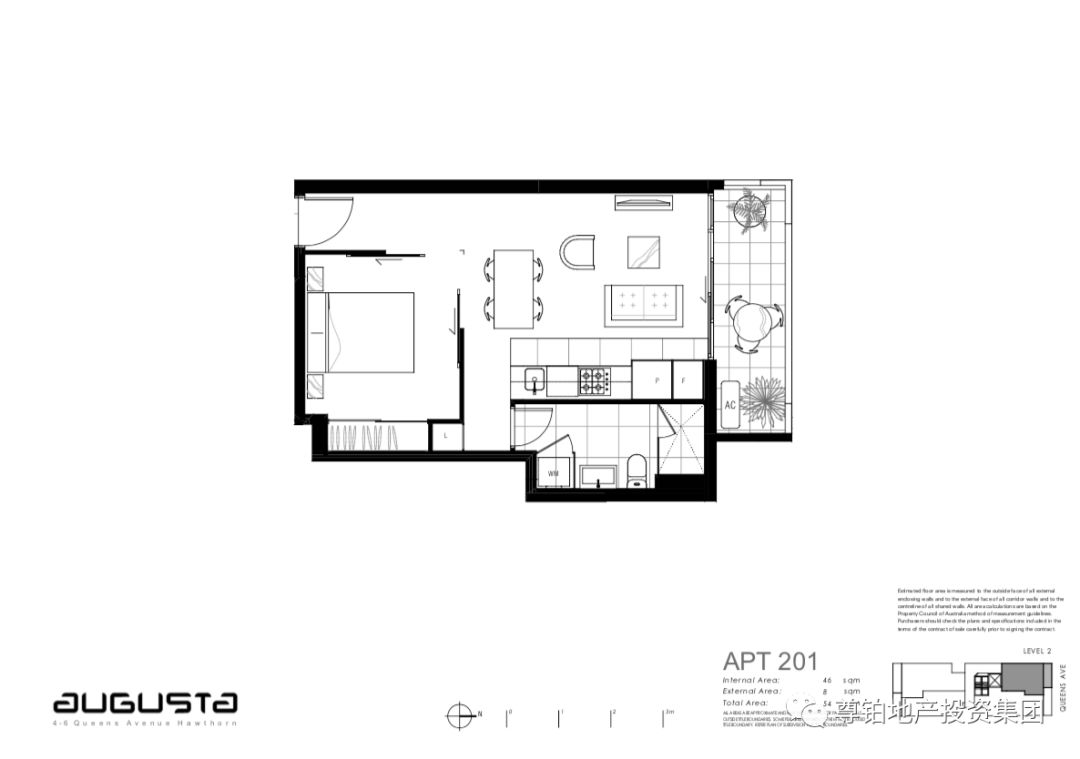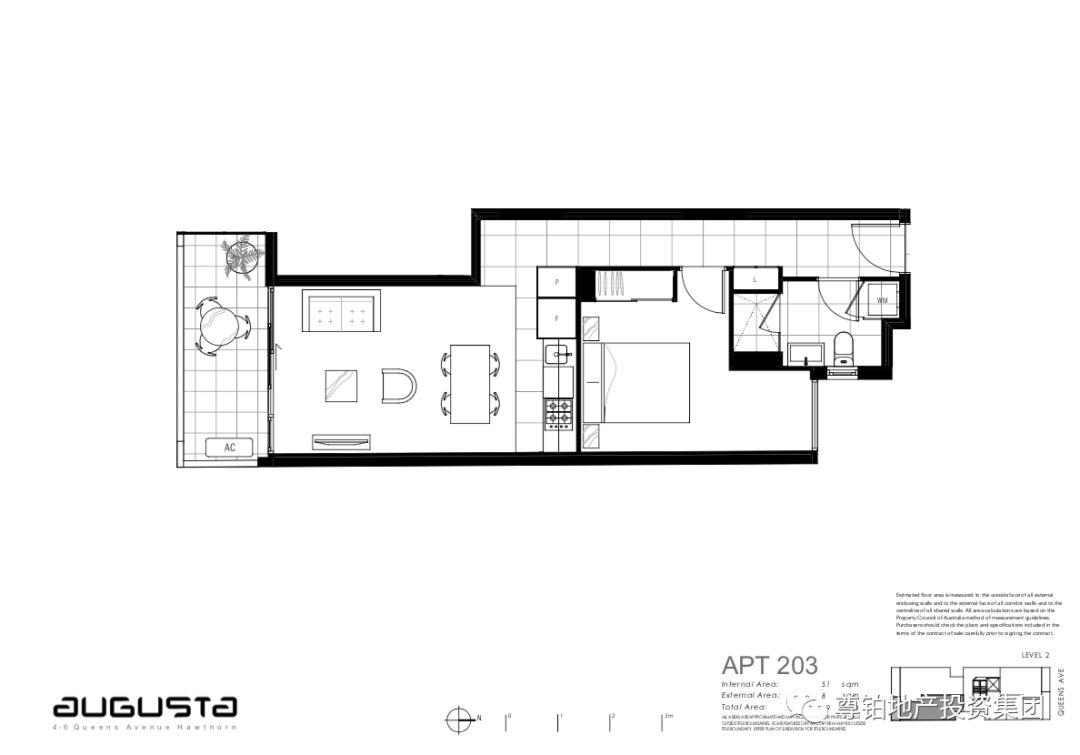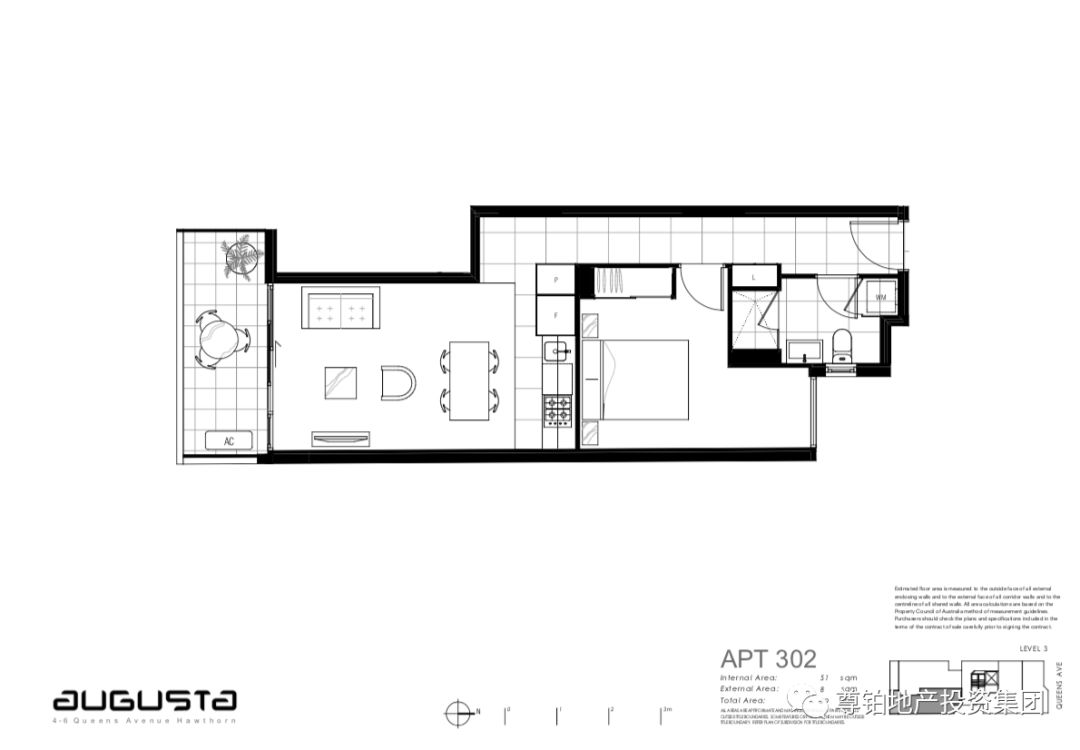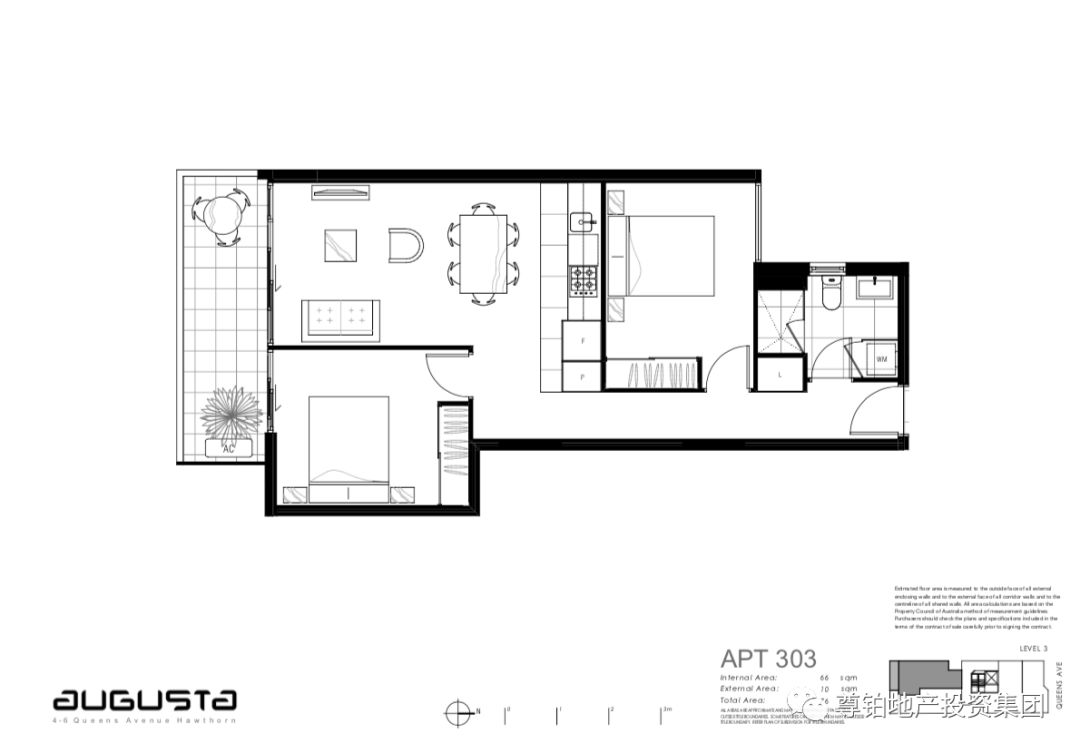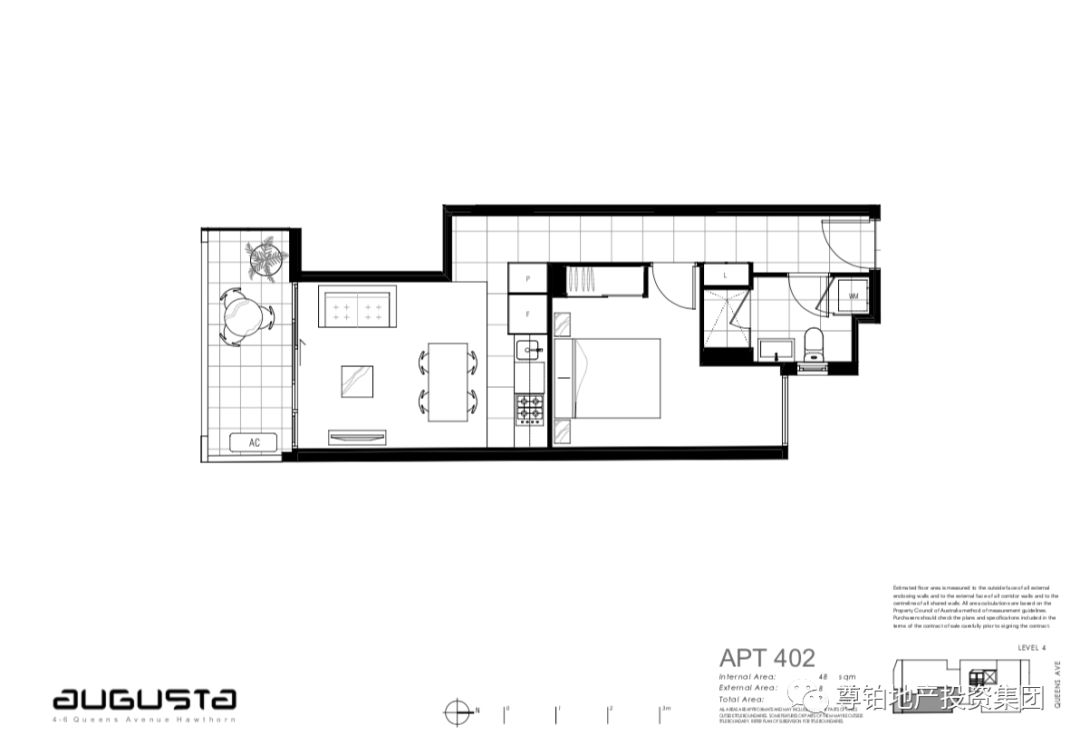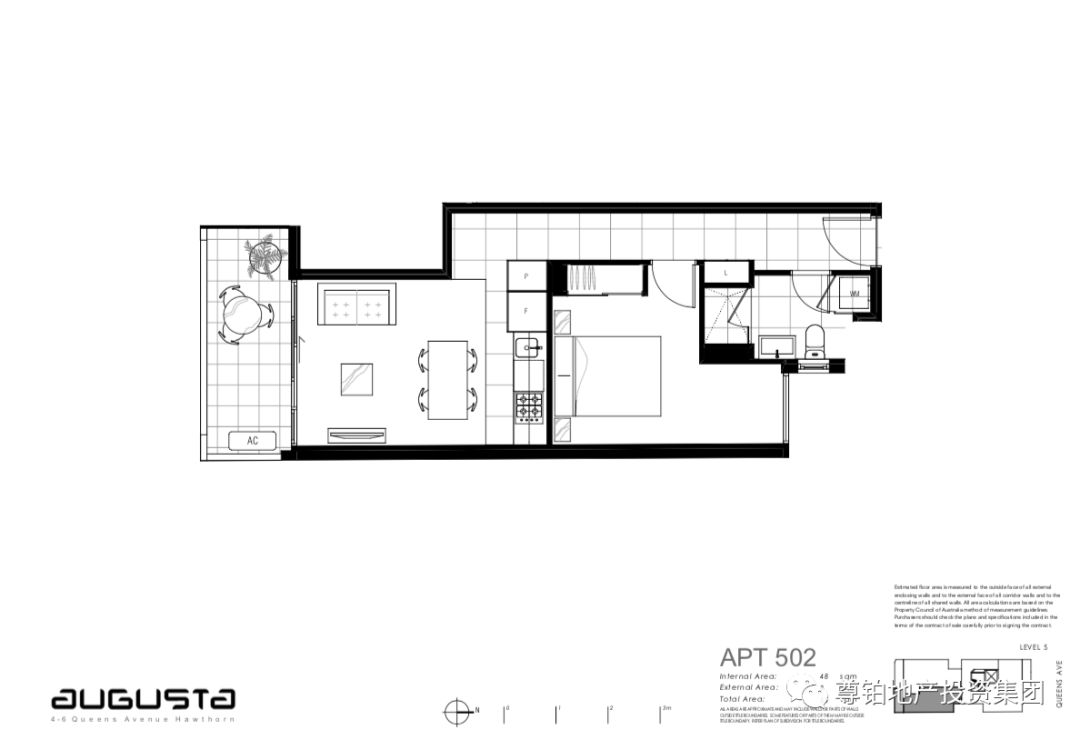 户型:2房1卫1车位
         内部面积:66m2
         外部面积:10m2
       总面积:76m2
          价格:💲649,000 AUD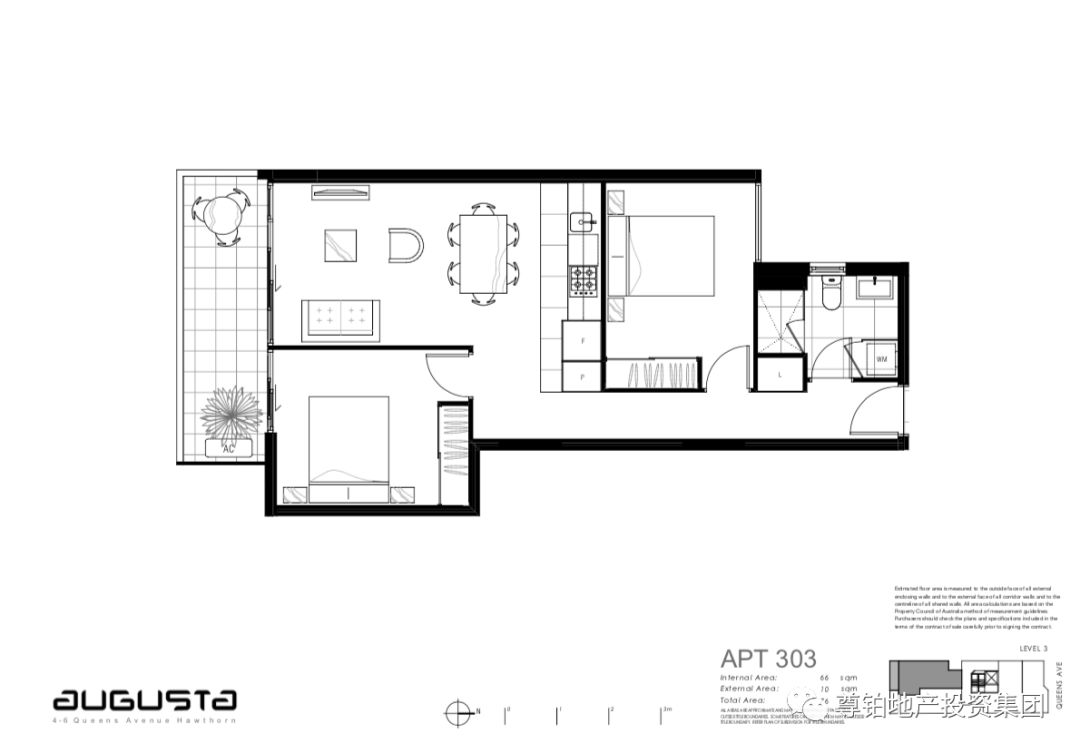 —END