Suddenly announced! Huawei P30, just stunning the world! Millions of Chinese people shivering: Made in China, too! Australia's first! It is now open!
PLATINUM REALTY INVESTMENT GROUP
Huawei makes billions of people proudWe let the people of the world sigh

Made in China

Too excellent!
---
Speaking of Huawei, everyone must be familiar.The pride of our Made in China wow!

Or give you a brief introduction
Huawei is the world's leading provider of ICT (information and communication) infrastructure and smart terminals, and is committed to bringing the digital world to everyone, every family, every organization, and building a smart world of Internet of Everything. We provide competitive, safe and reliable products, solutions and services in the fields of communication networks, IT, smart terminals and cloud services, and open cooperation with eco partners to continuously create value for customers, unlock personal potential and enrich families. Life, stimulate organizational innovation. Huawei persists in innovating around customer needs, increasing investment in basic research, accumulating efforts and promoting world progress.
In addition to our well-known Huawei mobile phones, watches and other electronic productsHuawei also join hands with Shenzhen Airport to provide better services to passengers through new technology and based on AI innovation engine. Based on the concept of "platform + ecology", the two parties will build a "future airport digital platform" based on Huawei's ICT infrastructure and integrate the Internet of Things (IoT), big data + AI, video cloud, GIS (geographic information system) through the industry enabling platform. ) and Fusion Communications (ICP) five resources, and joint partners to build a platform ecosystem
However, today we are going to highlight the highlights of Huawei's new p30 conference in Paris last night and the HUAWEI P30 with its own light.
Huawei officially released p30, p30proAt 9:00 pm on March 26th, Beijing time, Huawei's global new product launch conference was held at the packed French conference center. Huawei officially released the P30 and P30pro mobile phones and released a variety of accessories. P30 6GB+128G is priced at 799 euros, P30pro has 8GB+128GB, 8GB+256GB, 8GB+512GB, and the price is 999 euros, 1099 euros, and 1,249 euros. All products are available online today.

Let's take a look at the grand event at the conference center.


It's really crowded and packed.
At the press conference, we learned that the phone has 6.47 (P30 Pro) and 6.1 (P30) inch OLED screens with a resolution of 2340×1080. The whole system is also equipped with screen fingerprint and screen sounding scheme, processor core. Also used its own Kirin 980, the software is based on Android 9 developed EMUI 9, and has the strongest mobile phone chip surface!
These characteristics, Yu Chengdong only spent about 30% of the time to explain, the rest of the time, are used to promote the Pro series of camera modules, the specifications are:

120 degree super wide angle: 20MP, 16mm, f / 2.2

Main sensor: 40MP, 27mm, f / 1.6, OIS

Telephoto lens: 8MP, 125mm, f / 3.4, OIS

(ToF) camera for depth sensing

Self-timer lens: 32MP, super HDR shooting and ultra low light shooting

This is by far the strongest camera phone!

Does it look like a super cow x!
Huawei P30 Pro is equipped with a super-sensing Leica four-shot, including a 40-megapixel super-sensing lens (f1.6 aperture, ISO 409600), a 20-megapixel ultra-wide-angle lens, and an 8 megapixel periscope telephoto lens. And TOF lens
Among them, the ultra-sensing lens and the telephoto lens both support optical image stabilization, and the periscope telephoto lens supports 5x optical zoom, 10x hybrid zoom, and maximum 50x digital zoom. Huawei P30 equipped with 40 million pixels super-sensitive Leica three camera (40 million pixel super-sensing lens + 16 million pixel super wide-angle lens + 8 million pixel telephoto lens), support 3x optical zoom, 5x hybrid zoom, maximum 30x digital zoomJames Royal, the British royal photographer, was invited to use the Huawei P30 Pro and only said one sentence: This is something exceptional!
This is the rhythm of the SLR must catch up!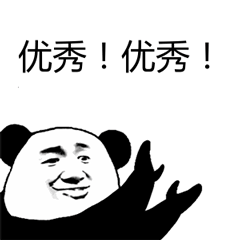 And this periscope lens is "can shoot the Milky Way"!
There is no harm without comparison. Let's take a look at what the results are compared with other mobile phones.
This is really amazing! Wow!
And the P30 series is equipped with a 1/1.7-inch super-sensing sensor. RYYB's new color filter array design reshapes the three primary colors, and the amount of light is increased by 40%. Huawei P30 series super wide-angle lens can accommodate more fields of view and can achieve 2.5cm. Macro shooting. Huawei P30 series also supports dual-view video, panoramic and close-up simultaneous shooting.
Both phones are 32-megapixel front-facing cameras that support HDR+ backlighting
Let's take a look at a few pictures and really feel the "mobile telescope"
The distant lighthouse is still able to shoot clearly!Look at the next one!

I see the birds that eat fish in the center of the lake.
The letters on the tower are clearly seen!This really does not deserve the title of its "mobile telescope"!

Next is the picture taken by the p30's super-sensitive night shot function.
This is birthday, and now there is candlelight. This is the effect of three different mobile phones. Let's see what happens after blowing out the candle.
The photo scenes taken by Huawei p30 are still clearly visible!Let's take a look at Aurora
This is also a clear and clear picture!This is a mobile phone, the photo is really a drop

Another strong contrast

The effect of shooting with iPhone XR is like this
After using P30 Pro
WOW!!!
This is too powerful for this!
This definitely makes it
Let the beauty of the fairy clams still shine in the night!
Huawei p30 can easily shoot large-scale effects, we continue to come
And Huawei P30 Pro refreshed the DxOMark rankings again, getting a total score of 112 points, the world's first mobile phone camera list!

"Holding a mobile phone every day, if it is too heavy, it becomes a burden." Yu Chengdong said that the P30 and P30pro mobile phone batteries are larger, but the weight is lighter. The front side of the P30pro has a water droplet width of only 6.64 mm and the forehead black side width of 3.36 mm. The whole machine has a width of 73.4mm and a weight of 192g. The P30 has a width of 71.4mm and weighs 165g.

In addition, Huawei p30 has 5 colors to choose from.

Meet your preferences

Let's take a look at the introduction of five color schemes on Huawei's official website.

Feel the natural beauty of poetry and painting together

The morning dawn will start, the red sea and the sky will start the day; the clear sky salt lake, the sky will wash the soul; the beach will pick up the bay, enjoy the peace in the pearl light map; the night exploration, the smashing aurora under the starry sky; the late night, the quiet night Li Anan dreams. HUAWEI P30 is a light and shadow art that combines time and space with unique craftsmanship

It is really beautiful and intimate!

Huawei p30's powerful is not only a revolutionary update of the shooting function, but also more flagship configuration, you can see the official ~
Huawei P30 Pro adopts EMUI 9.1 system based on Android 9.0. The UI has been reconstructed, which is more beautiful and smooth. The virtual buttons are replaced with gesture navigation. Press the power button for one second to summon Google AI Assistant (not available in China). You can also use the Huawei P30 series instead of the car key, go out with a mobile phone, support 7 Audi models and more than 20 countries, you can also replace the keys of the home and office doors.
Very convenient, right?

In addition to smart keys and smart glasses

Driving with a pair of sunglasses is even cooler~

Huawei also launched the GENTLE MONSTER co-branded smart sunglasses for the first time. The appearance is the same as that of traditional sunglasses, but it can provide a smart experience. The glasses support IP67 dust and water resistance, built-in speaker, dual microphone and chip module, support NFC contactless wireless charging through the glasses case
This glasses is really amazing!Slim, comfortable, stylish, waterproof and dustproof, can also answer the phone, smart charging
In addition, there is a Bluetooth headset, charging for 5 minutes for 4 hours.The appearance is also cool to not
There are also electronic watches that are necessary for successful business elites.

Long battery life can be up to two weeks!
The dial also has a variety of options
It's so cool that I have no friends!